31 Quick & Easy Vegan Dinners! There's pasta, curries, vegan bowls, tacos, pizza, and more! The recipes can be made in 30 minutes or less for a satisfying vegan meal that doesn't have to take all night. Let's eat!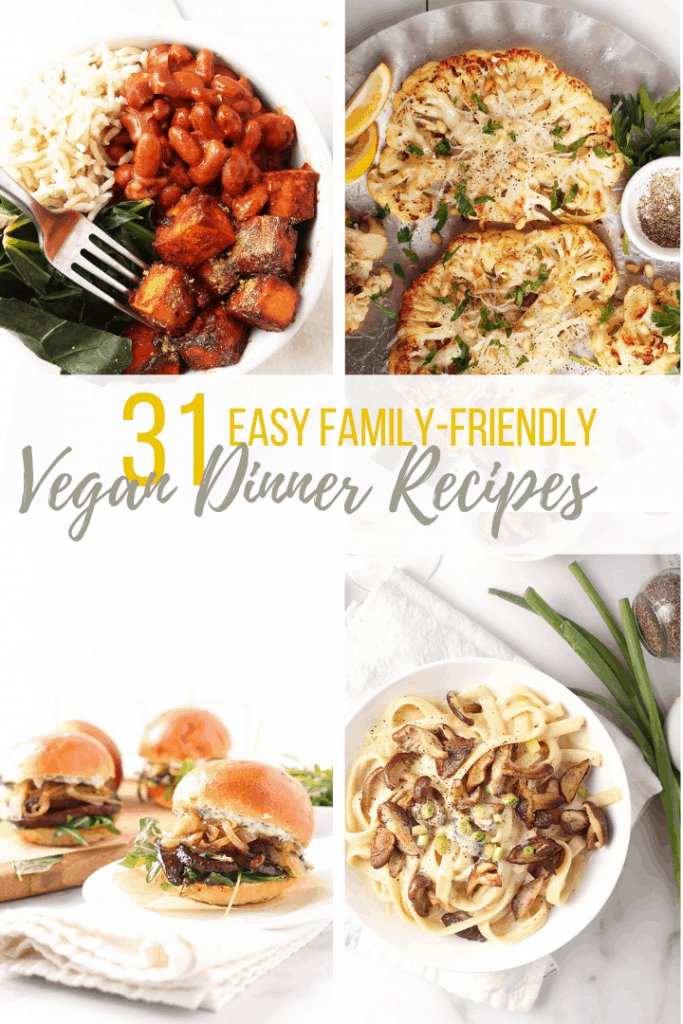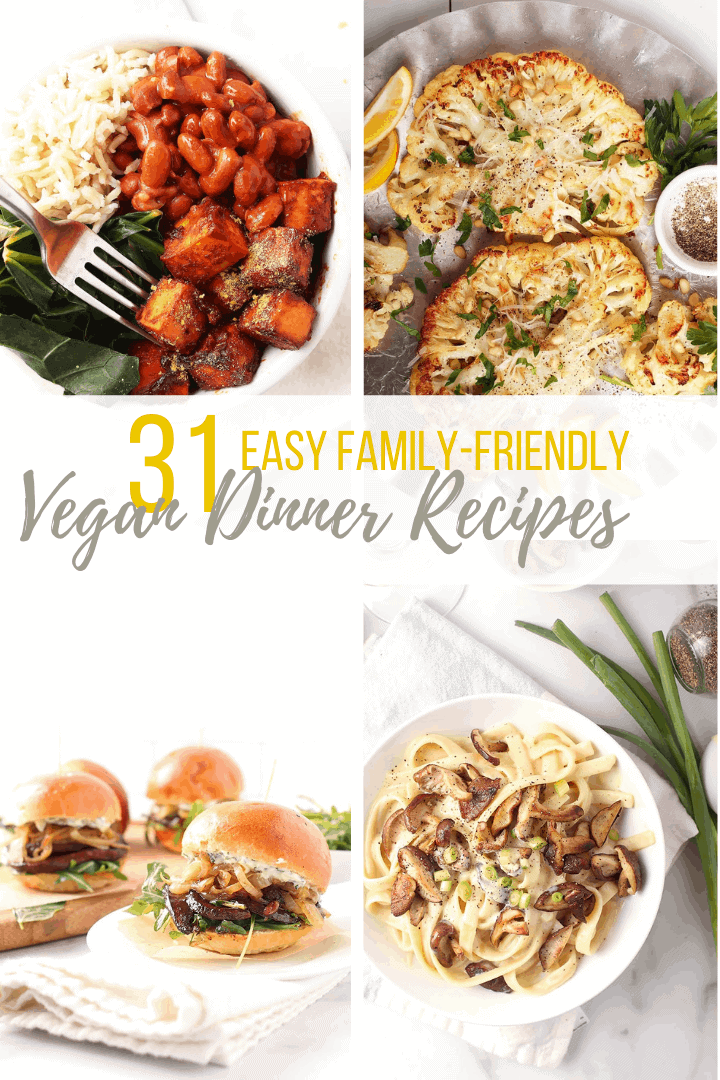 Disclosure: This post may contain affiliate links.
As someone who works with food all day, oftentimes by evening I am in no mood to cook dinner for my family.
And while we definitely have nights of frozen pizzas or takeout, it's important to me that my kids are exposed to wholesome plant-based recipes far more often than not.
If you can relate, I've got some good news! You don't need a ton of time or lots of fancy ingredients to make delicious and wholesome vegan meals for the family. You just need the right recipes.
I've rounded up some of my favorite easy vegan dinners to keep on hand when dinner prep sounds like nothing other than more work. Take a look through this roundup and find some of the best vegan pasta, burgers, bowls, noodles & curries, and entrees to add to your quick dinners rotation.
Ready to get started? Let's get cooking!
---
Vegan Pasta Recipes
Pasta is a quick and easy option at my house. Not only can most vegan pasta be made in under 30 minutes, but you can pack your pasta dishes full of protein and vegetables.
With marinara sauce and vegan pesto on hand, you can make a pasta dinner quick and easy!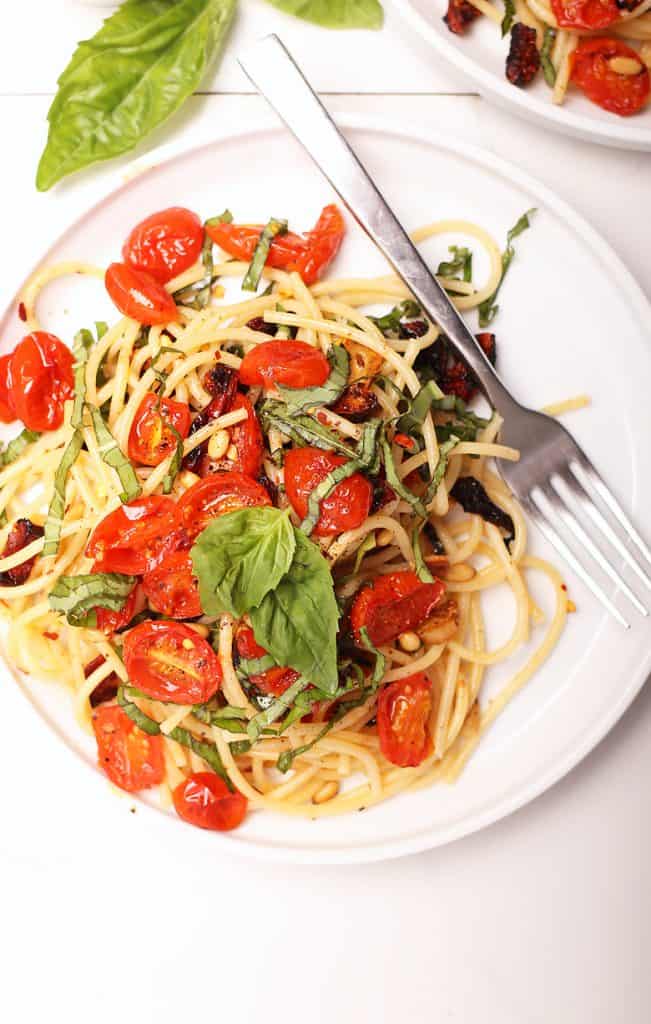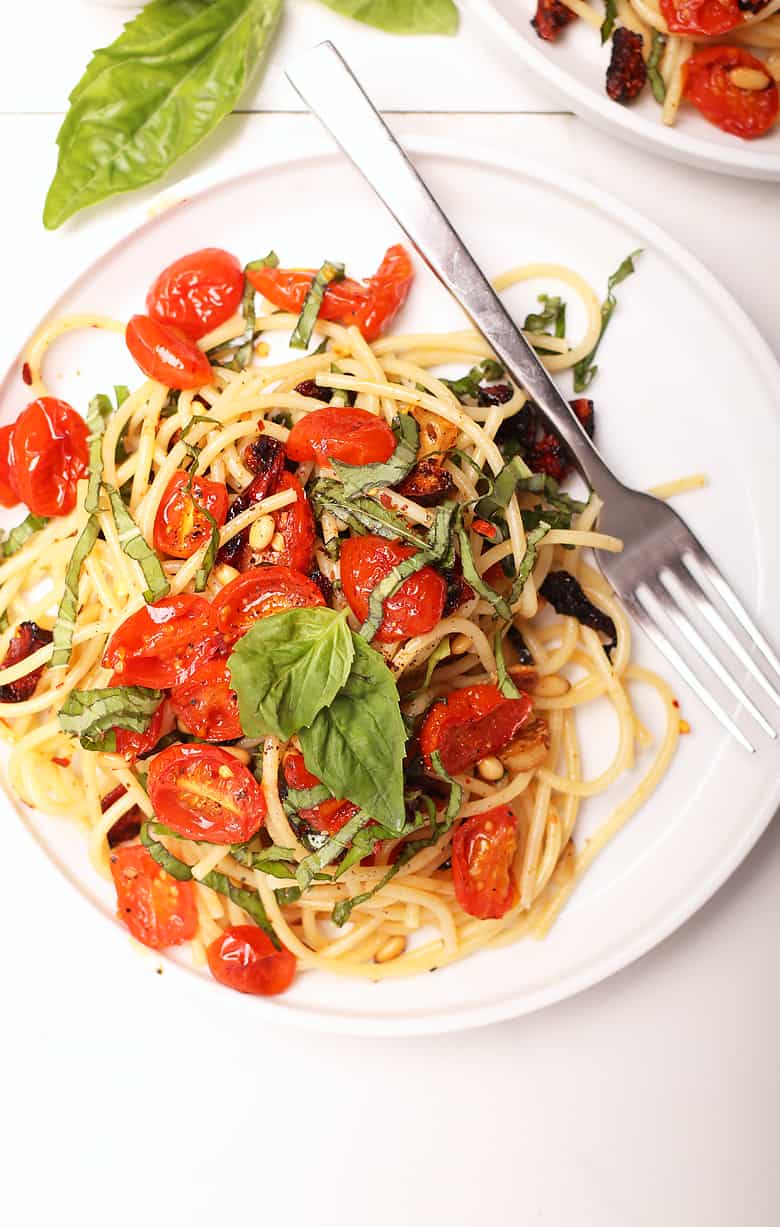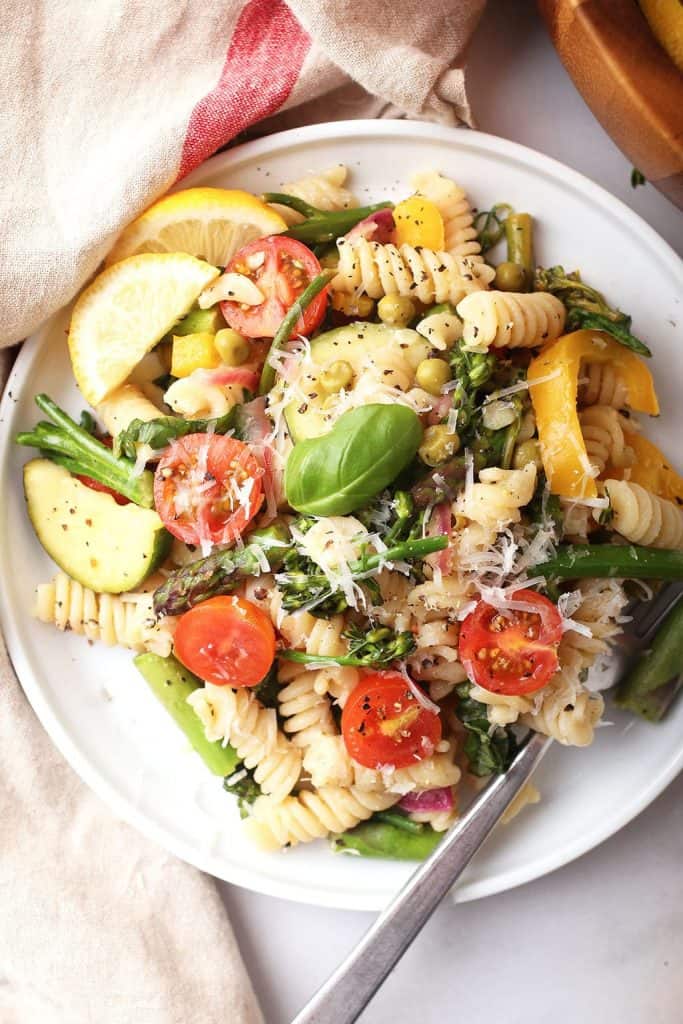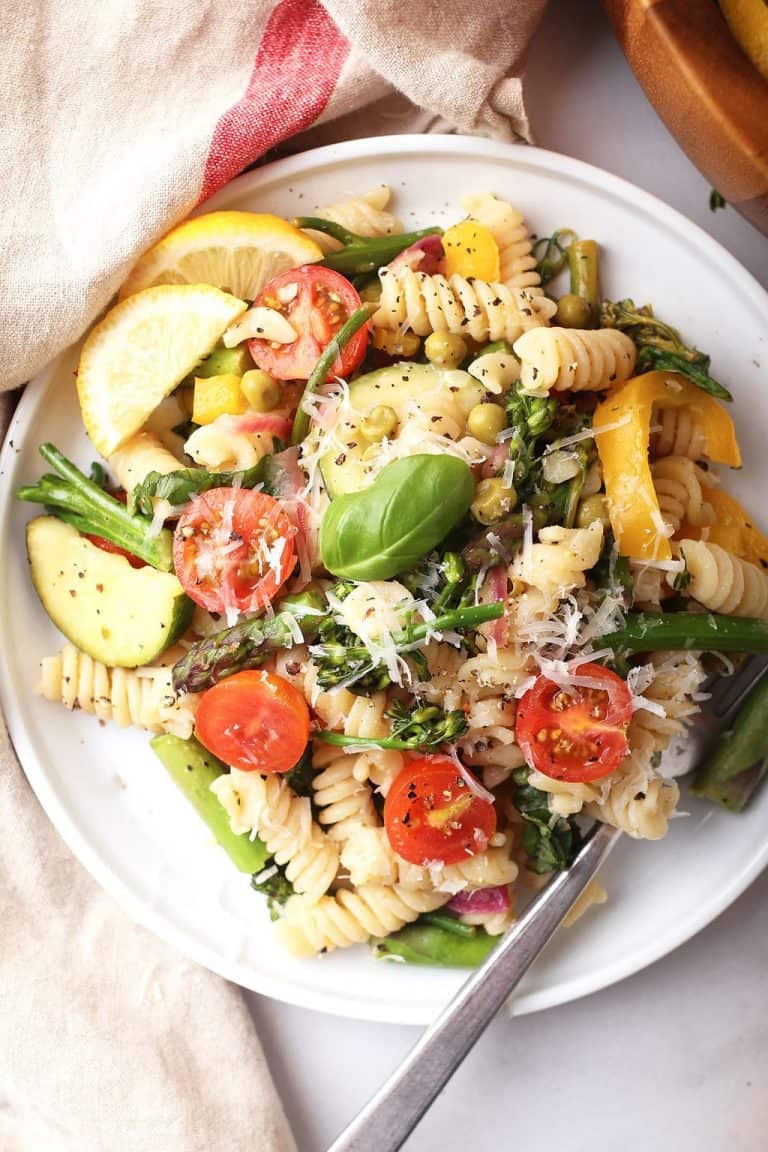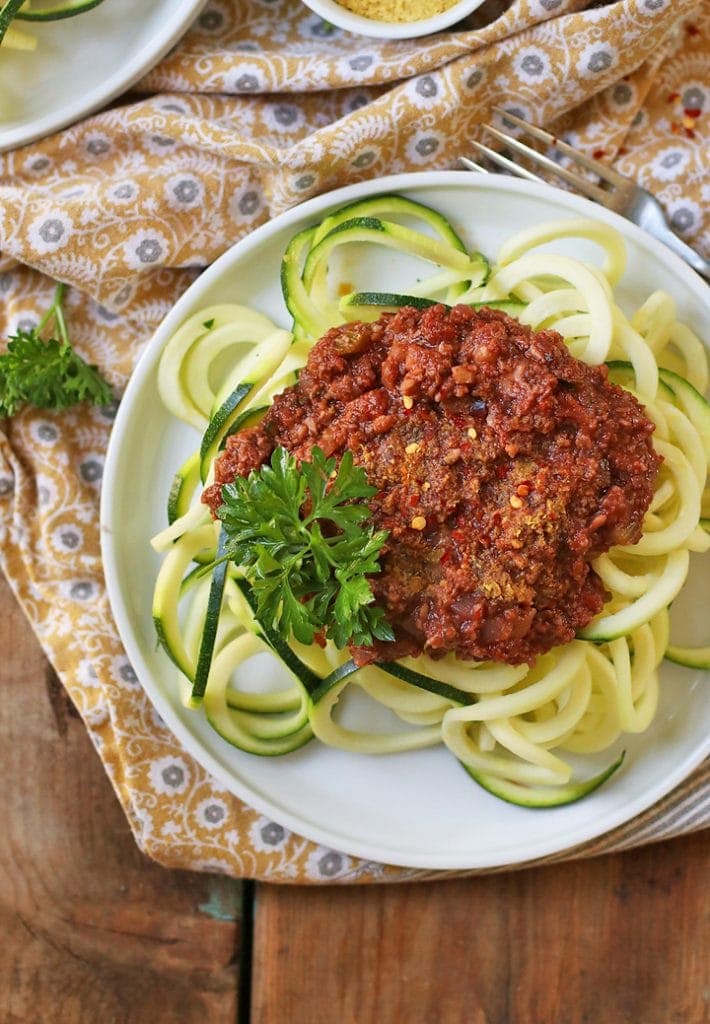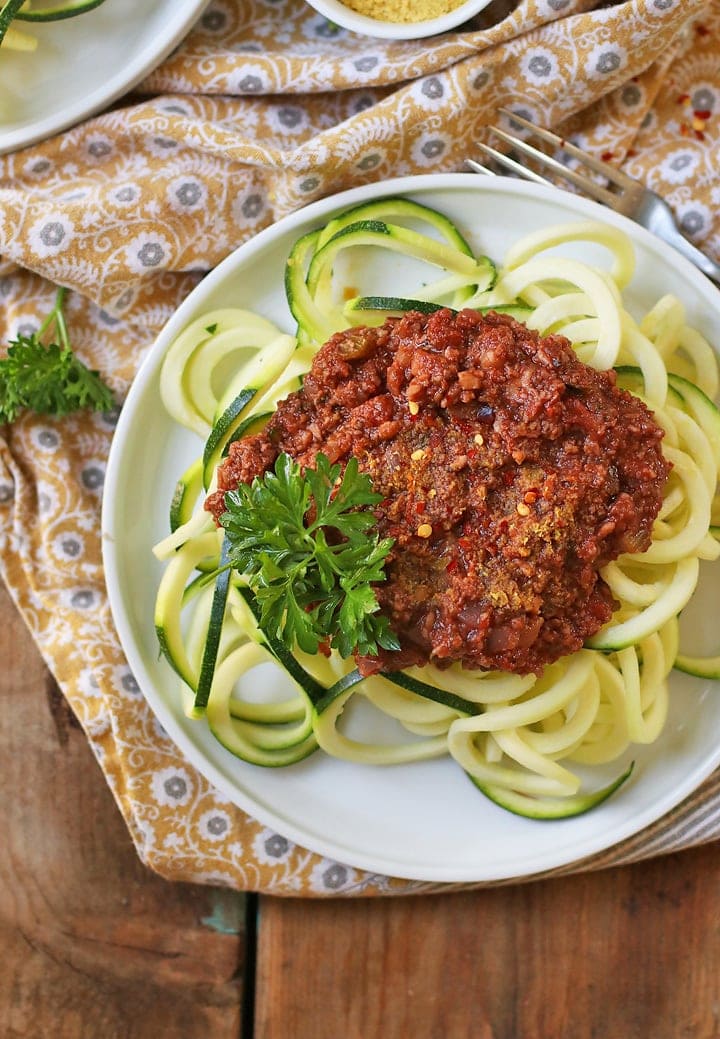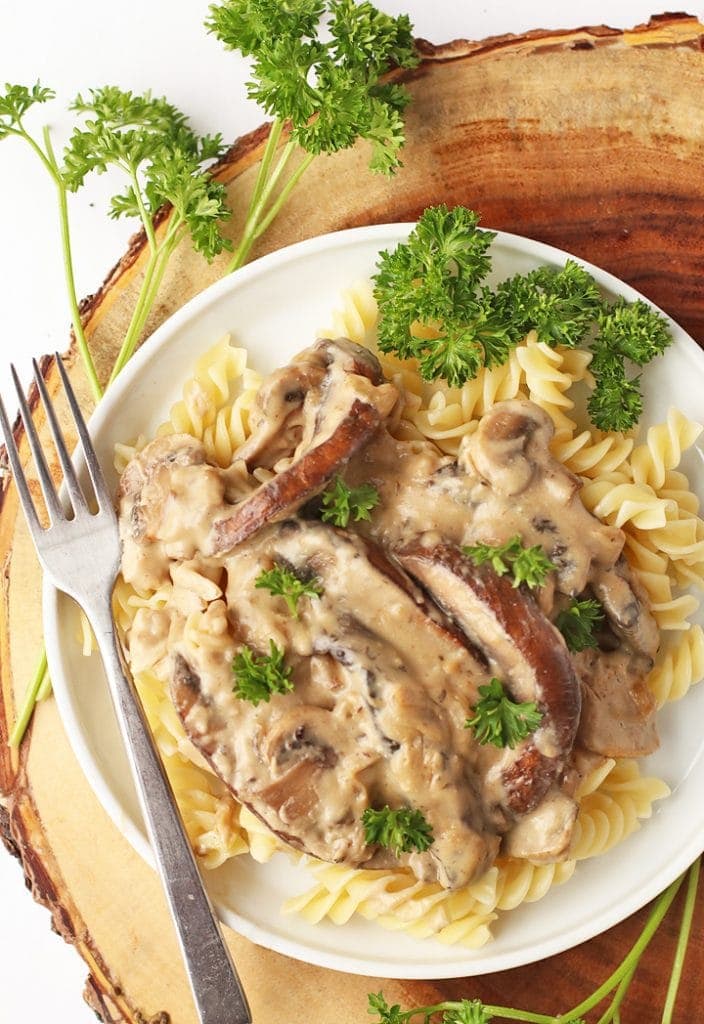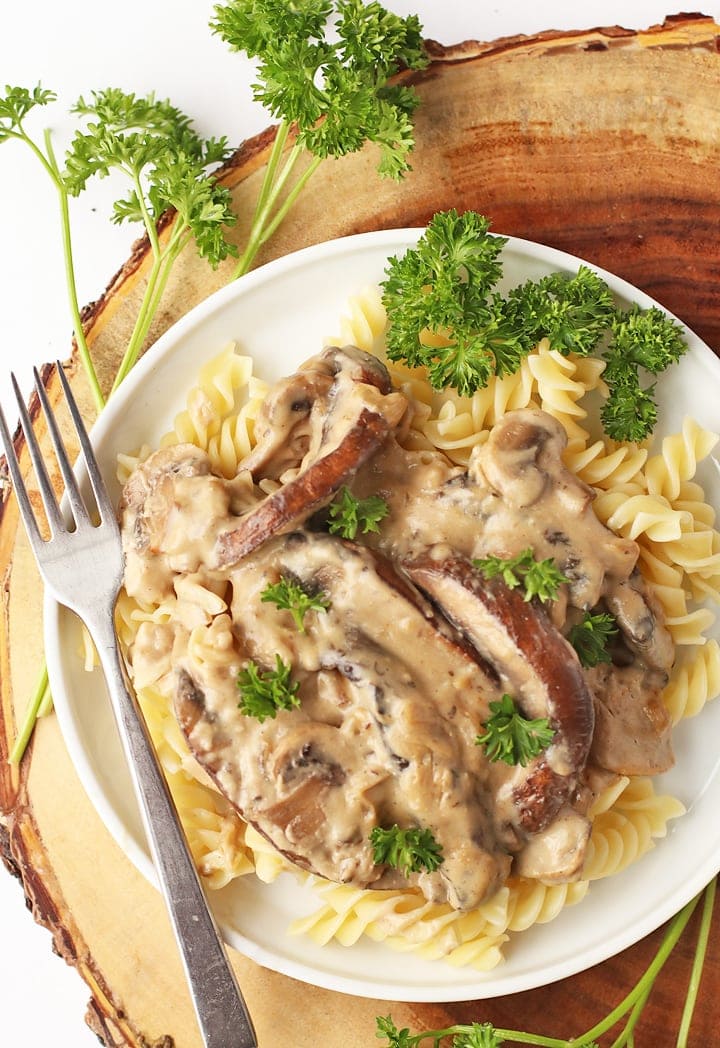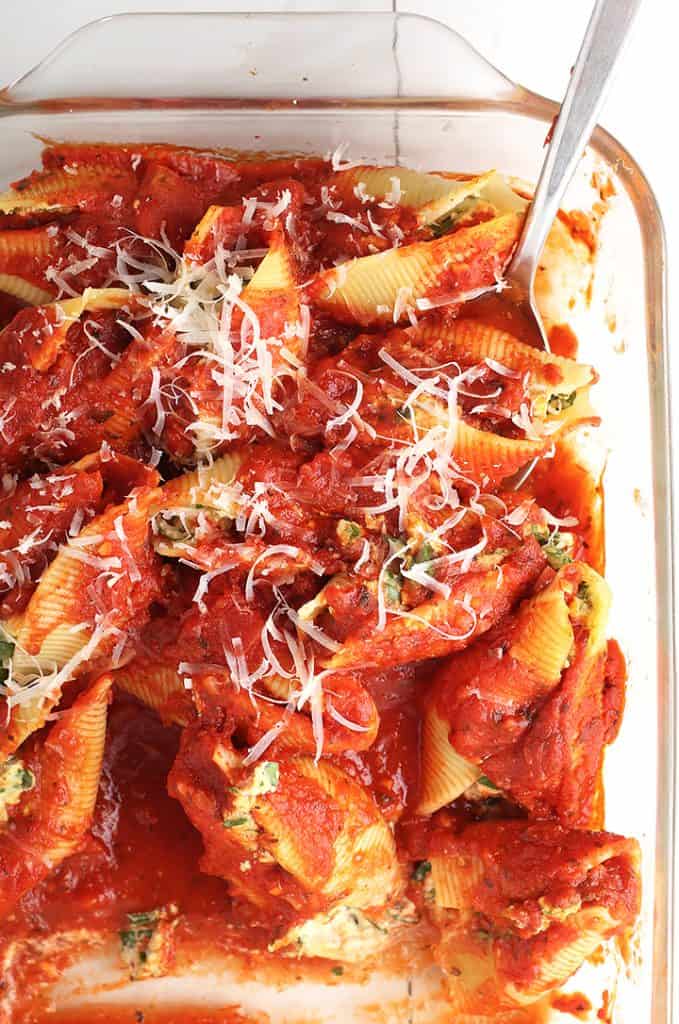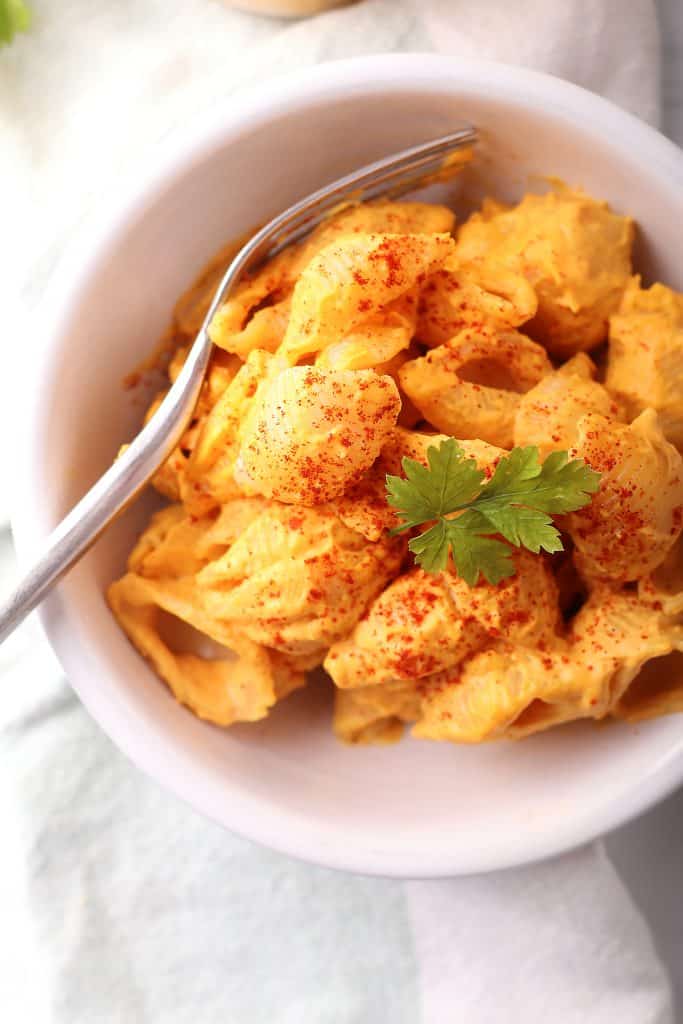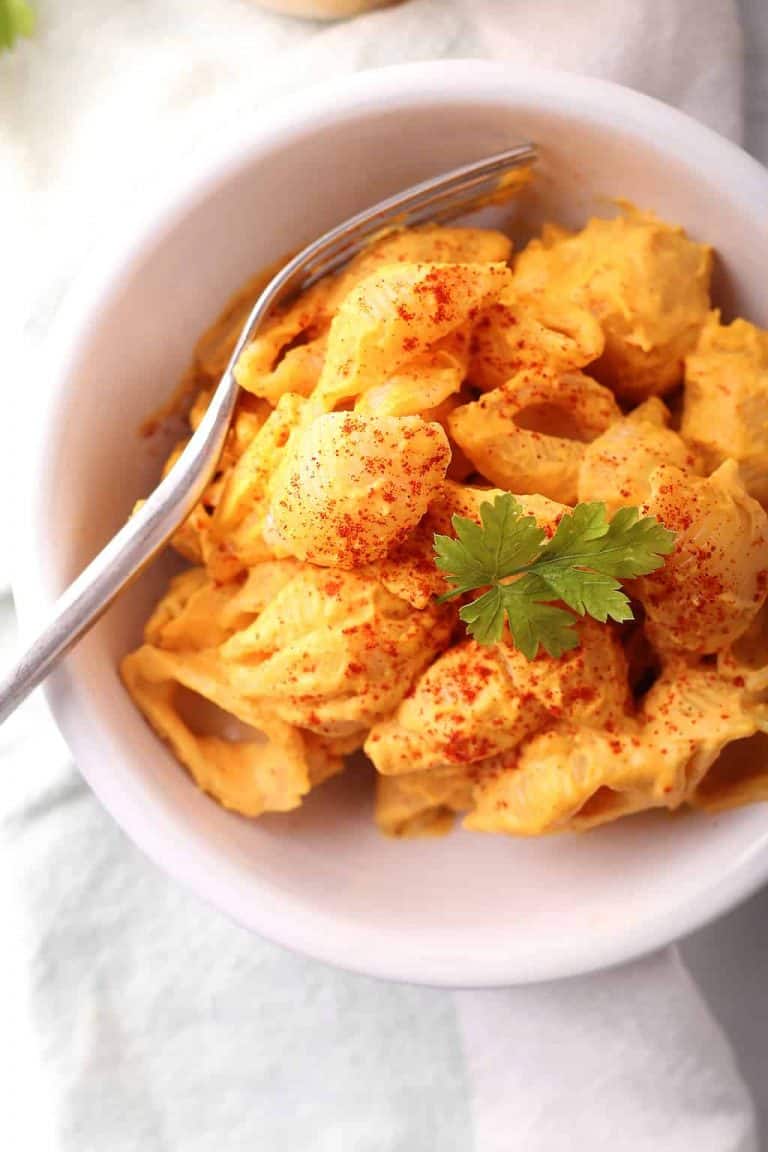 Burgers, Tacos, and Pizza
Burgers, tacos, and pizza are a great option for quick and easy vegan dinners. These recipes are packed with protein and filled with flavor for quick vegan dinners that the whole family will love.
For an even easier dinner, pick up some vegan burgers and grill them up yourself.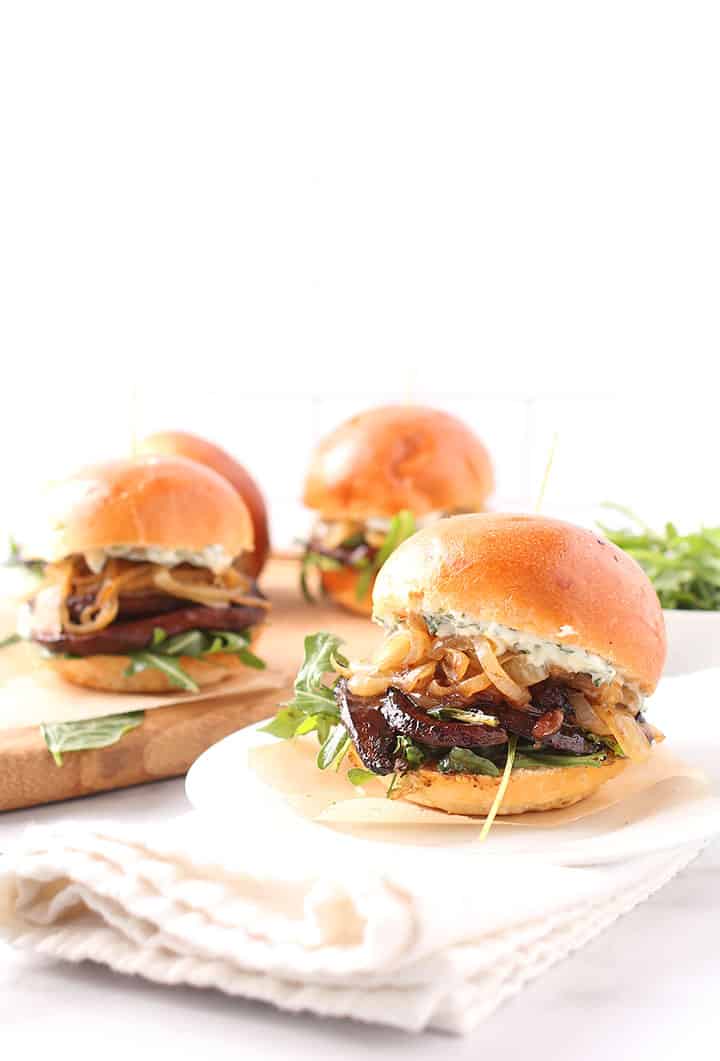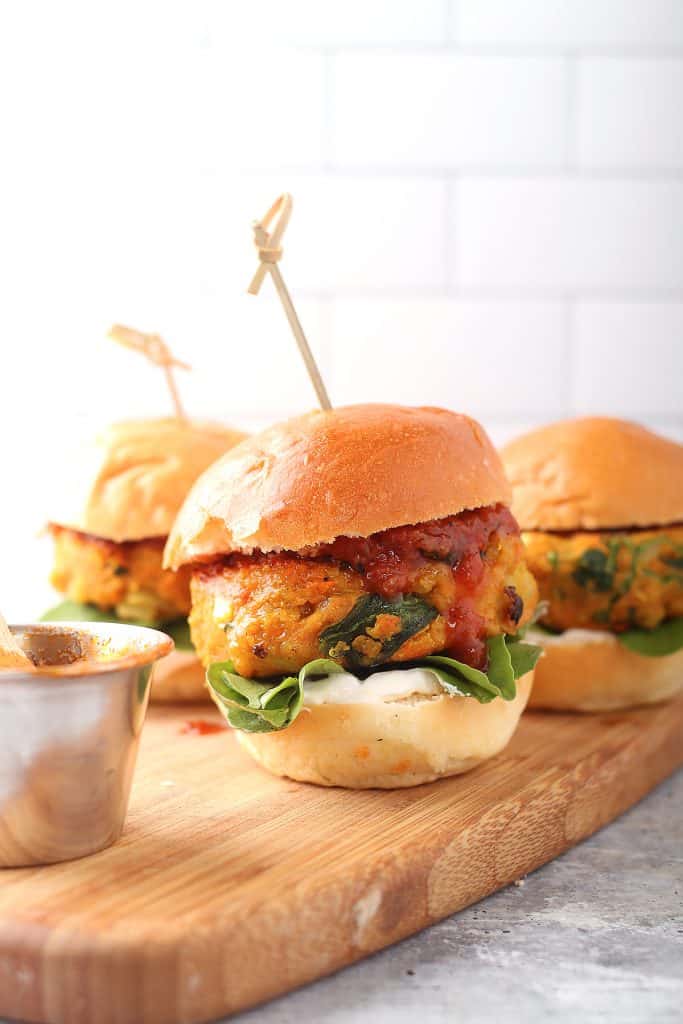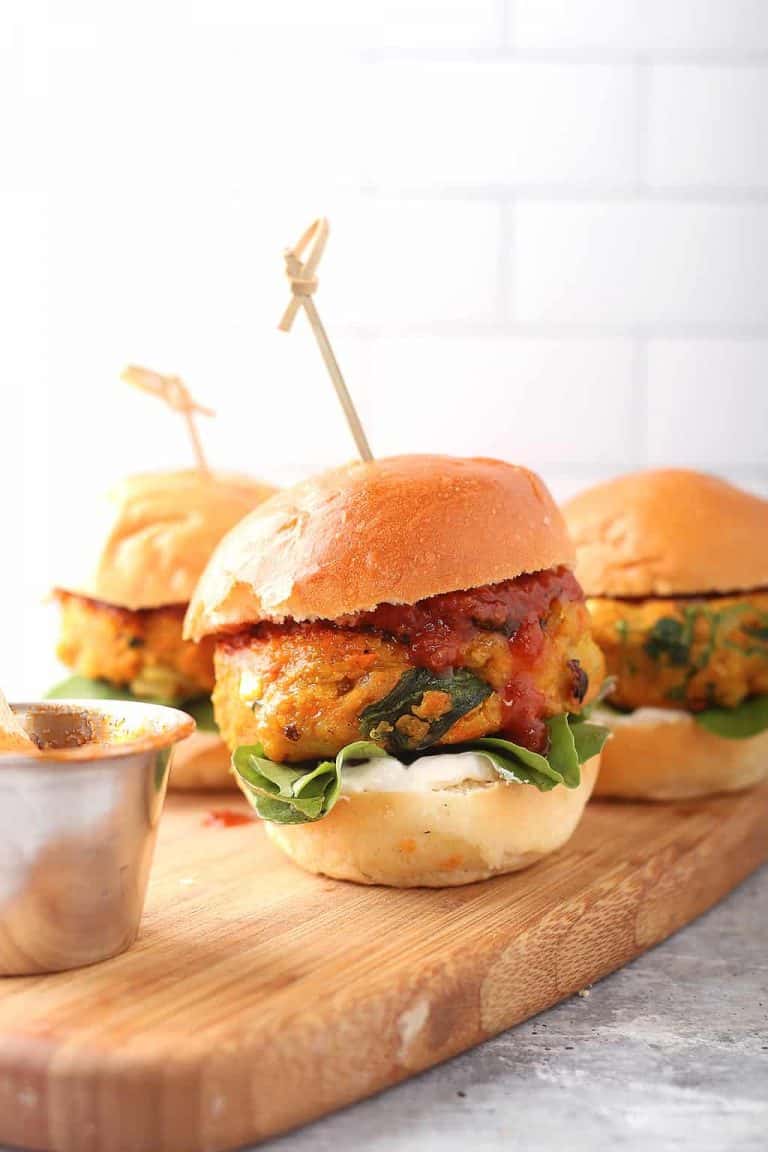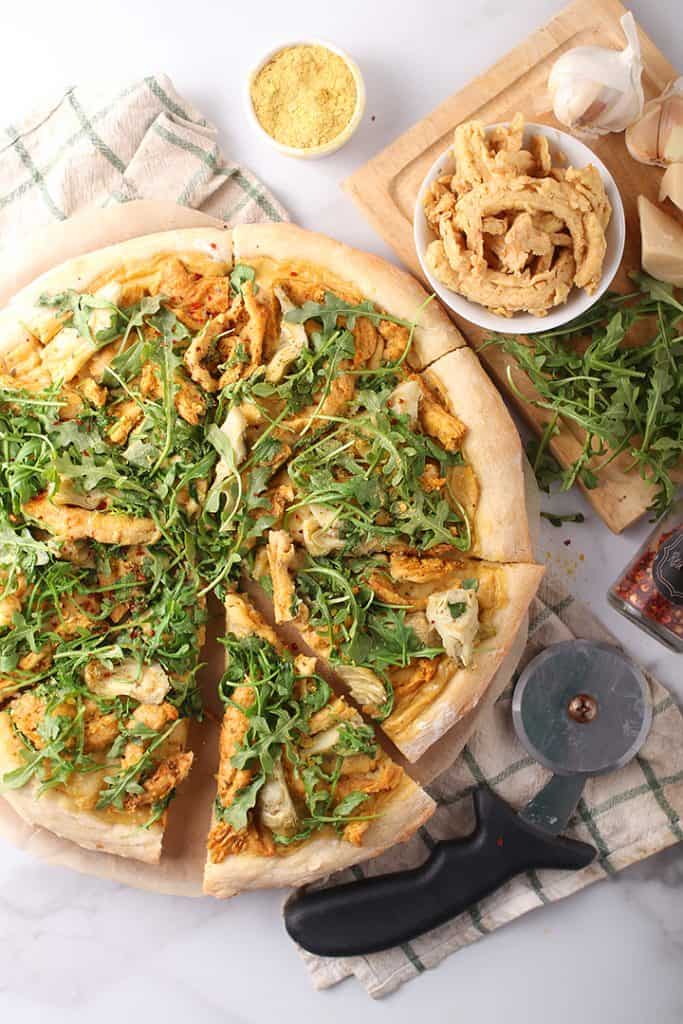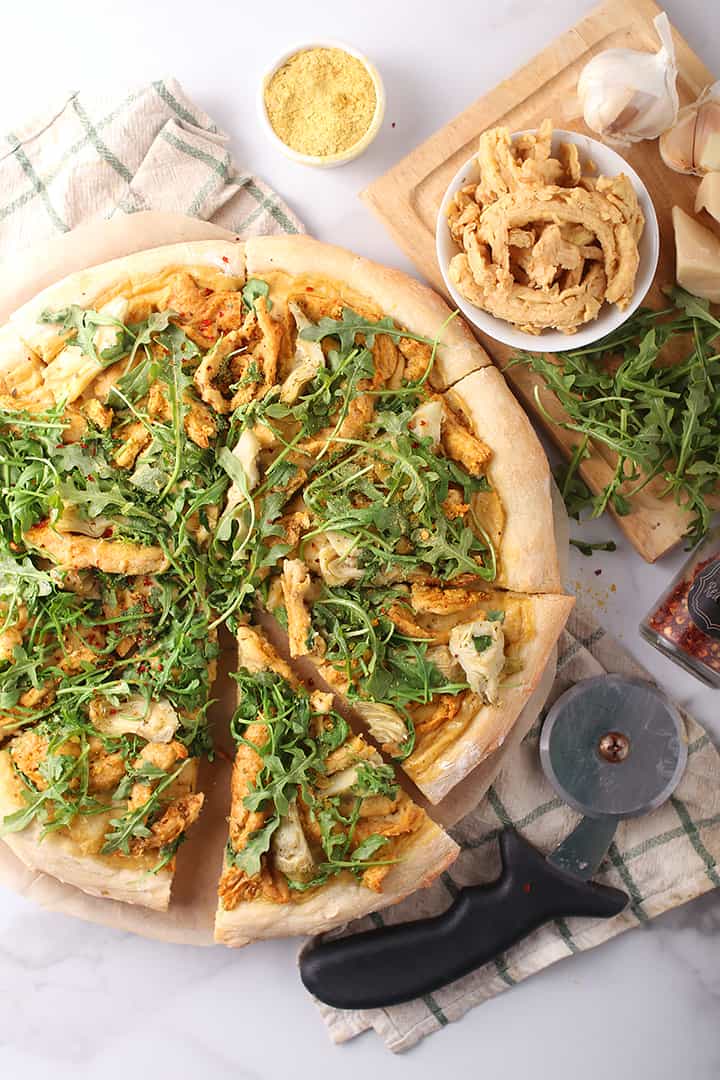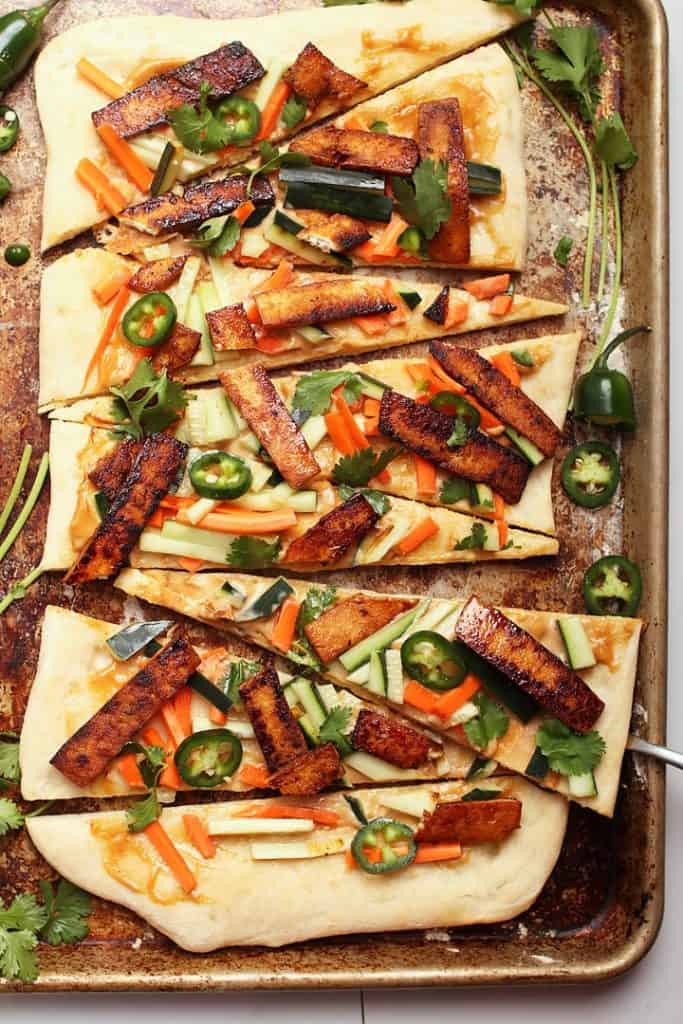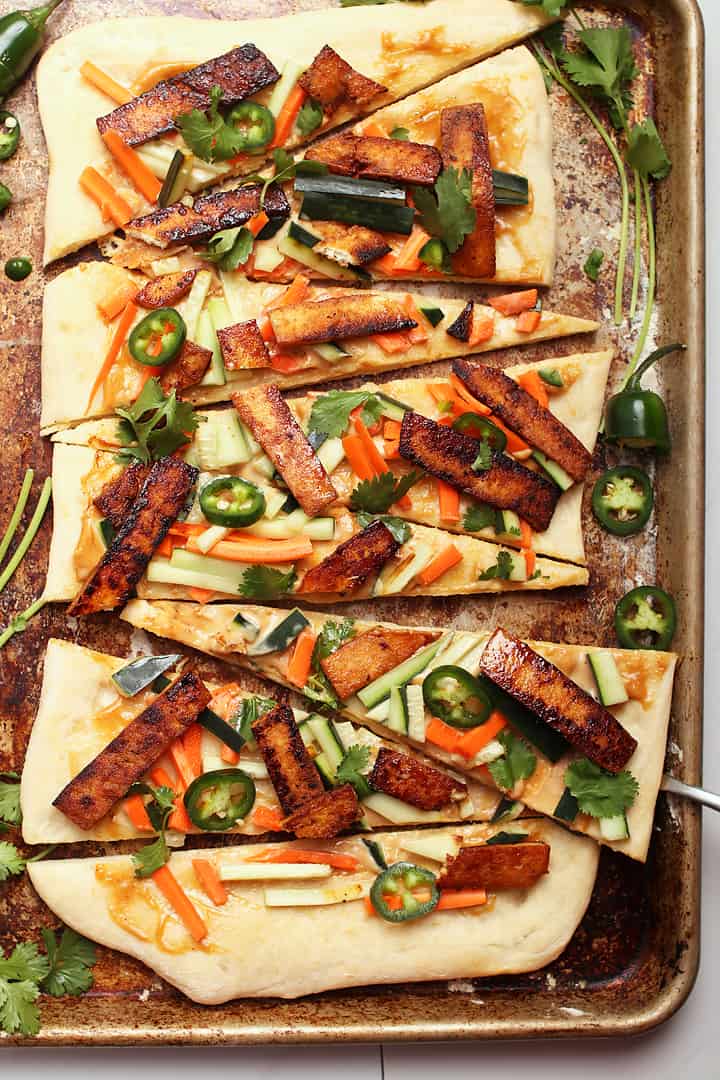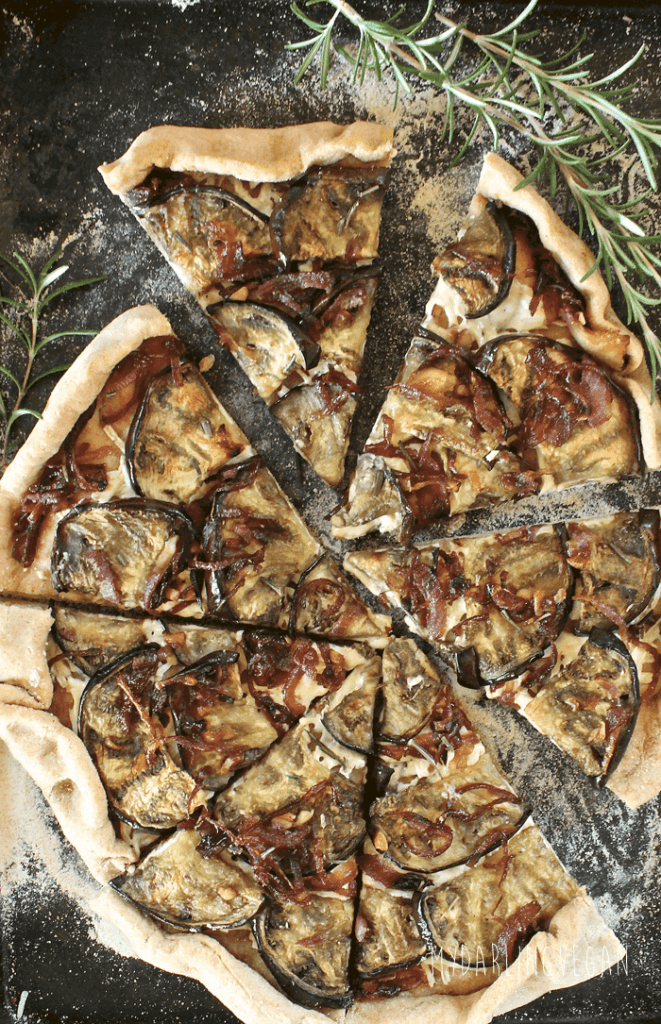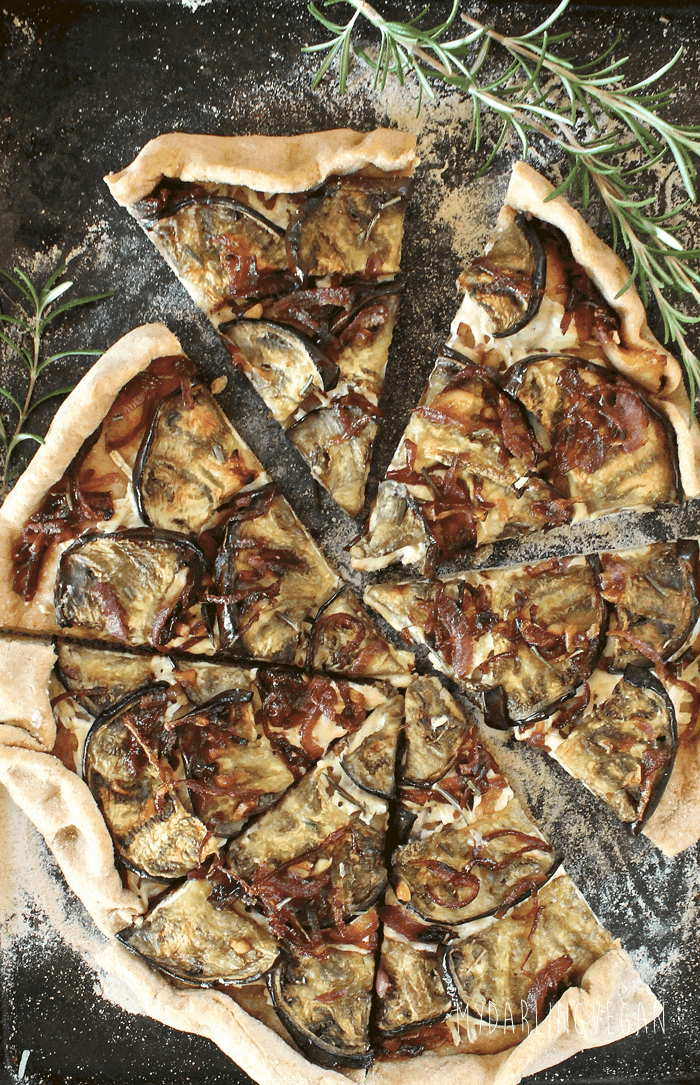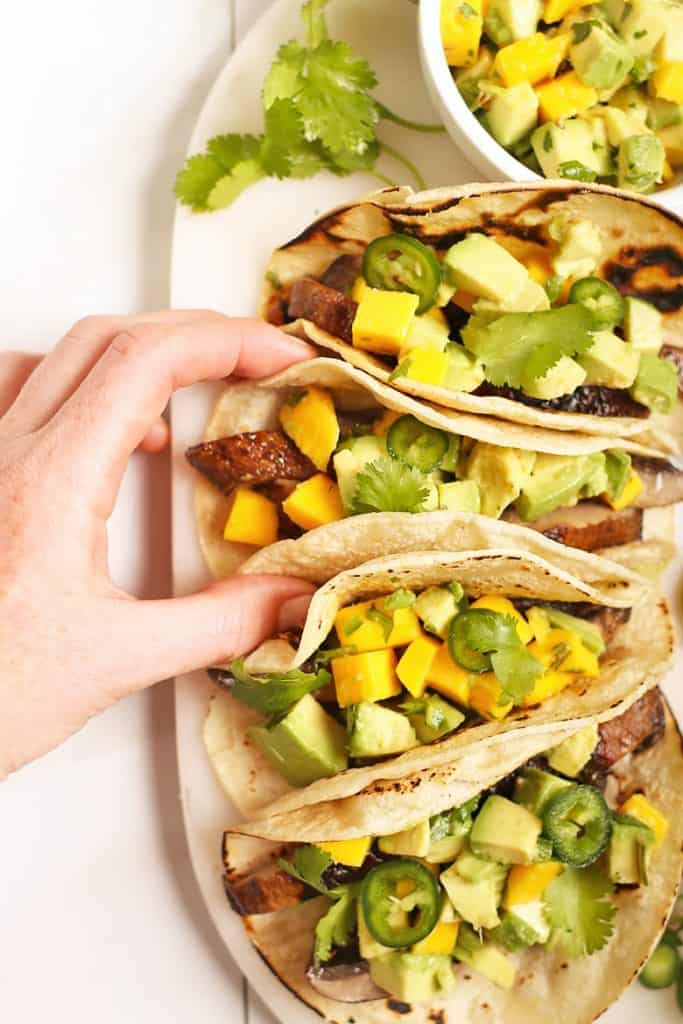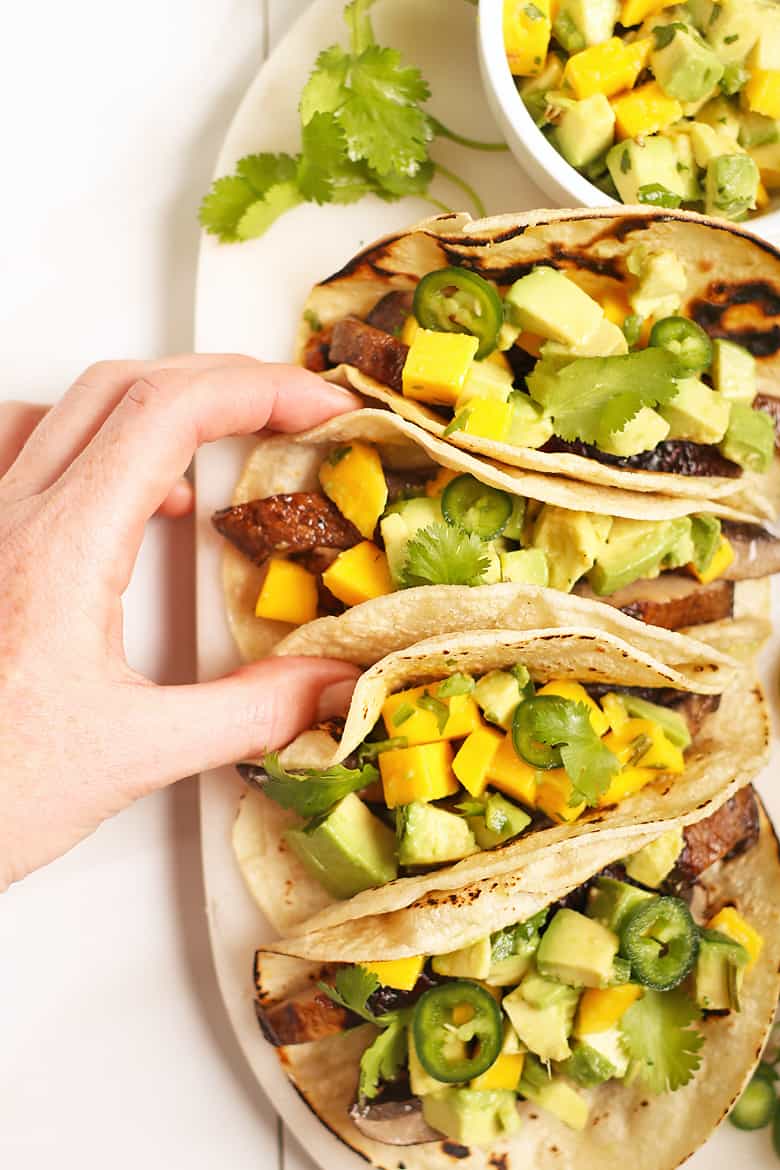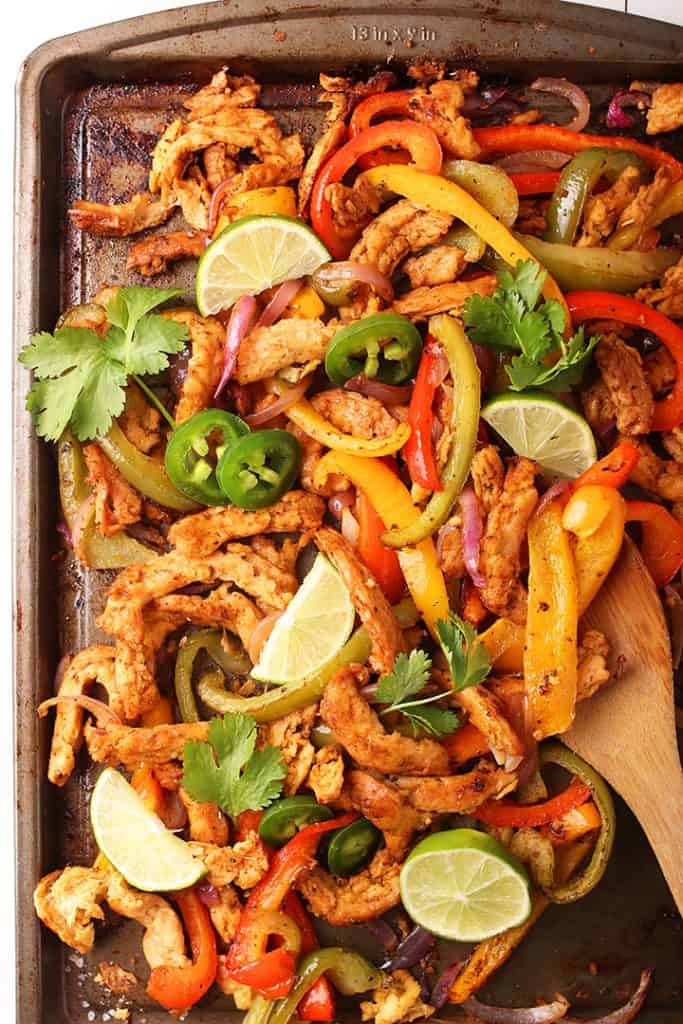 Vegan Bowls
Vegan bowls are a go-to in my house. We eat a Buddha Bowl nearly once a week. I love the recipes below but if you want to learn how to make your own vegan Buddha Bowl for a delicious and different meal every time, follow this guide.
One of the best parts about bowls is they are (usually) not just vegan but also gluten-free.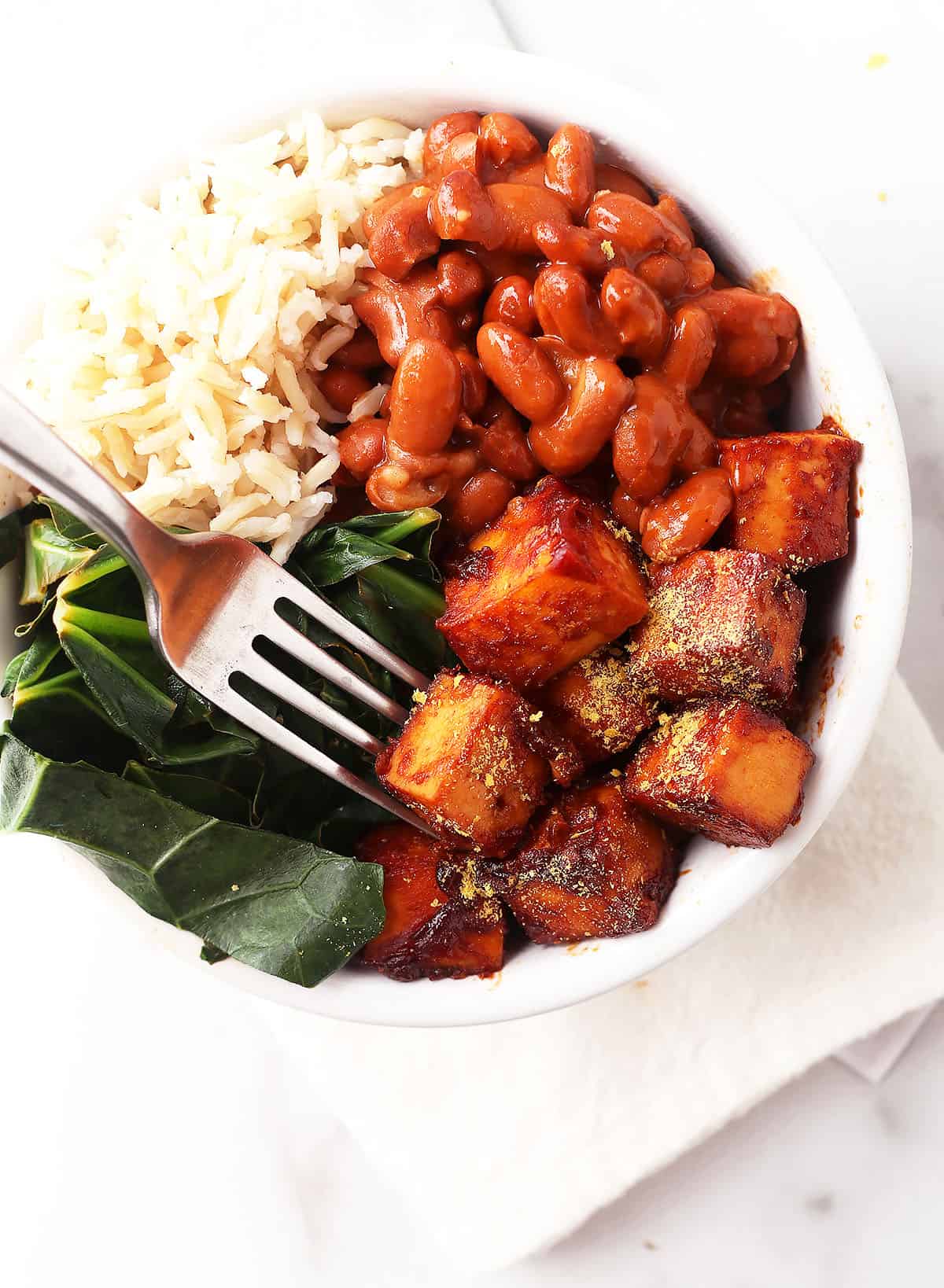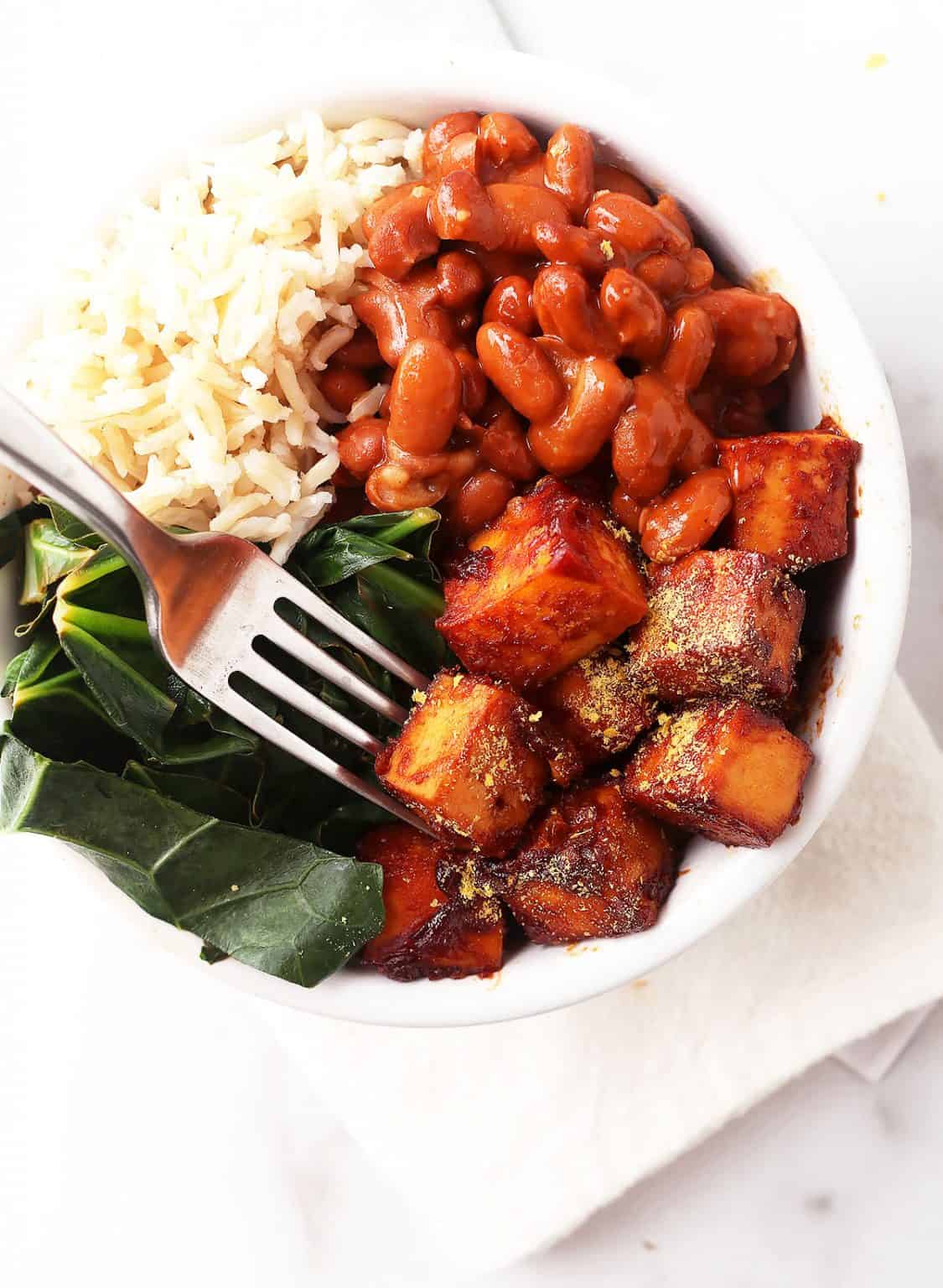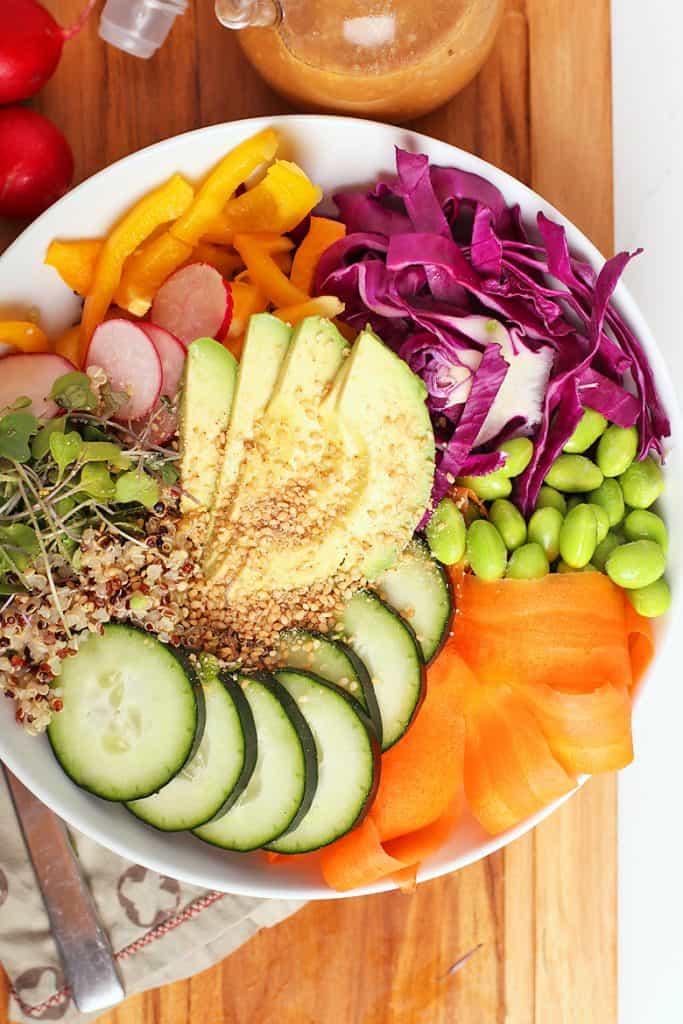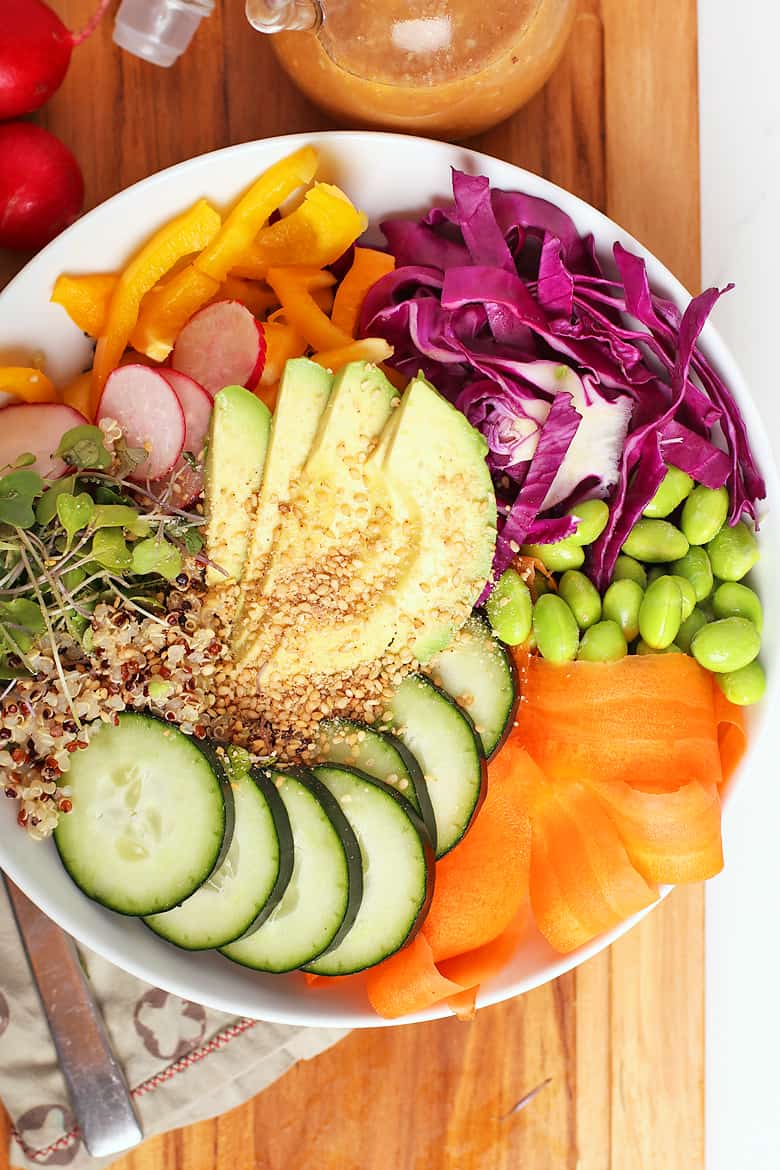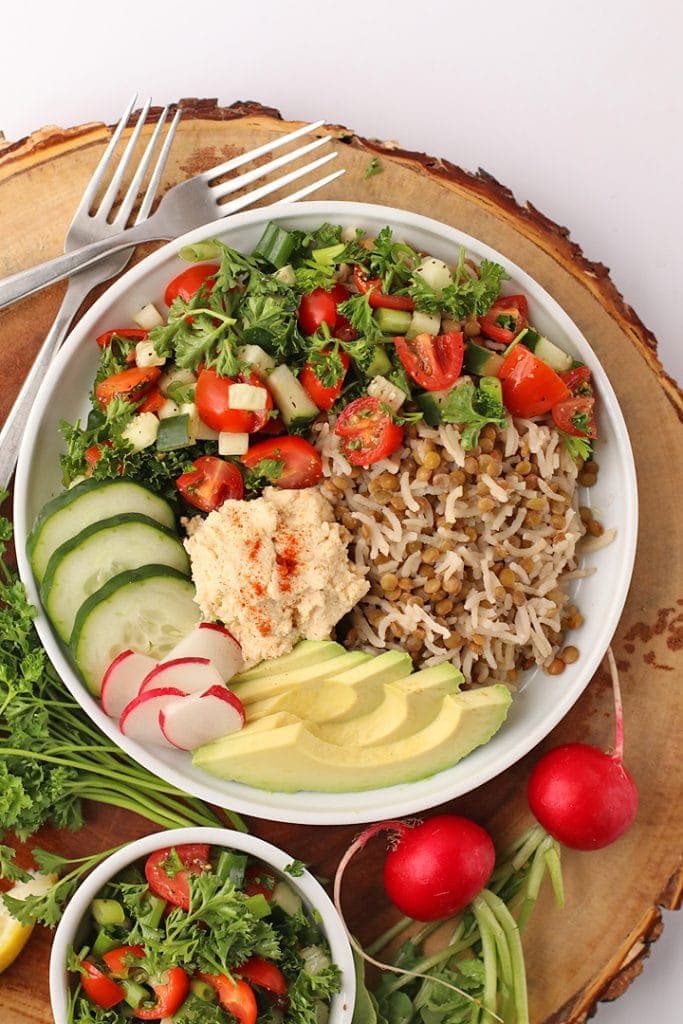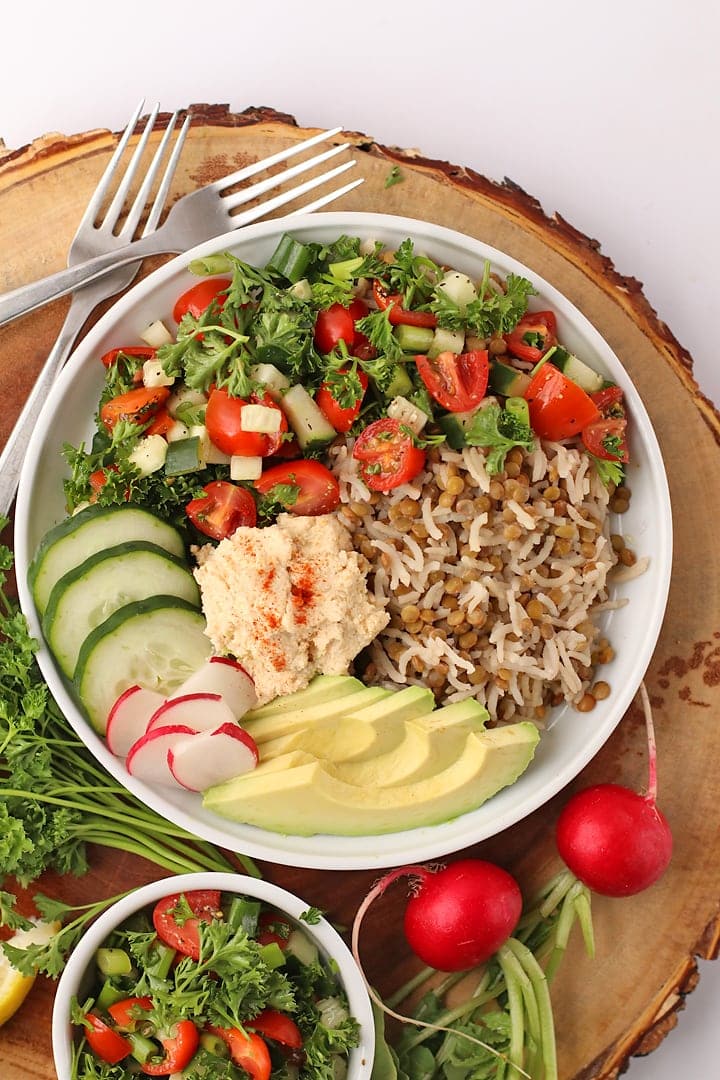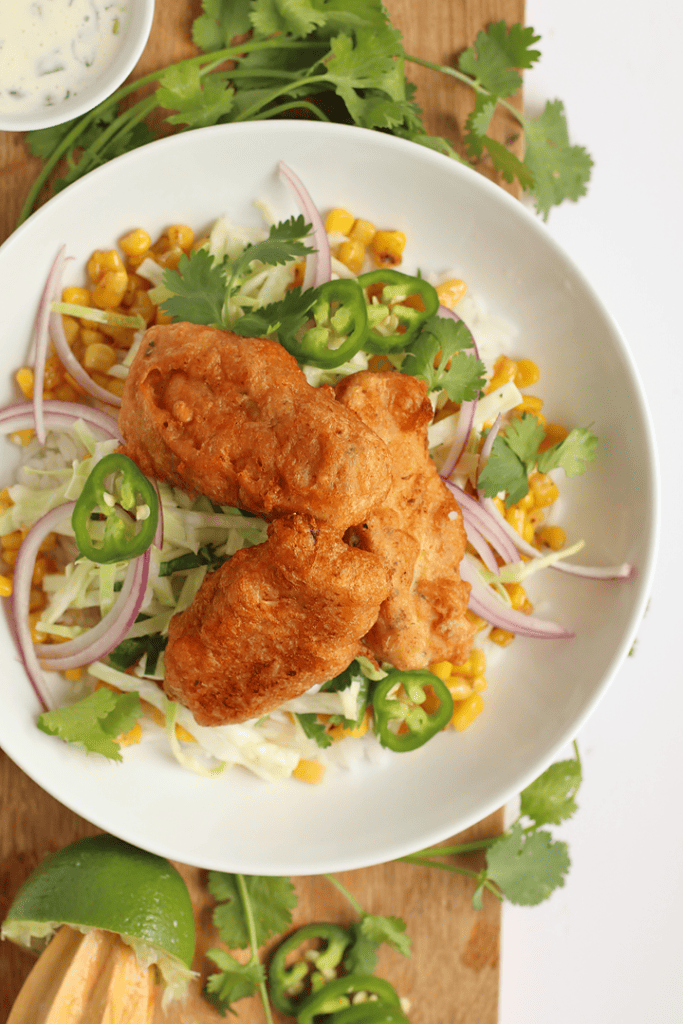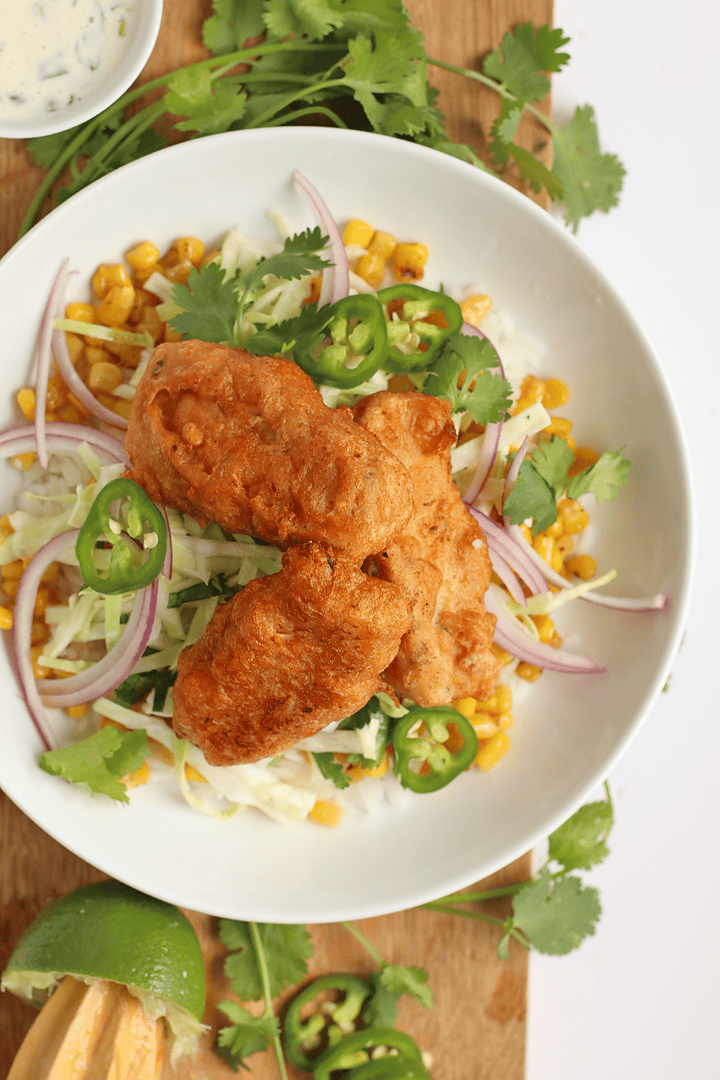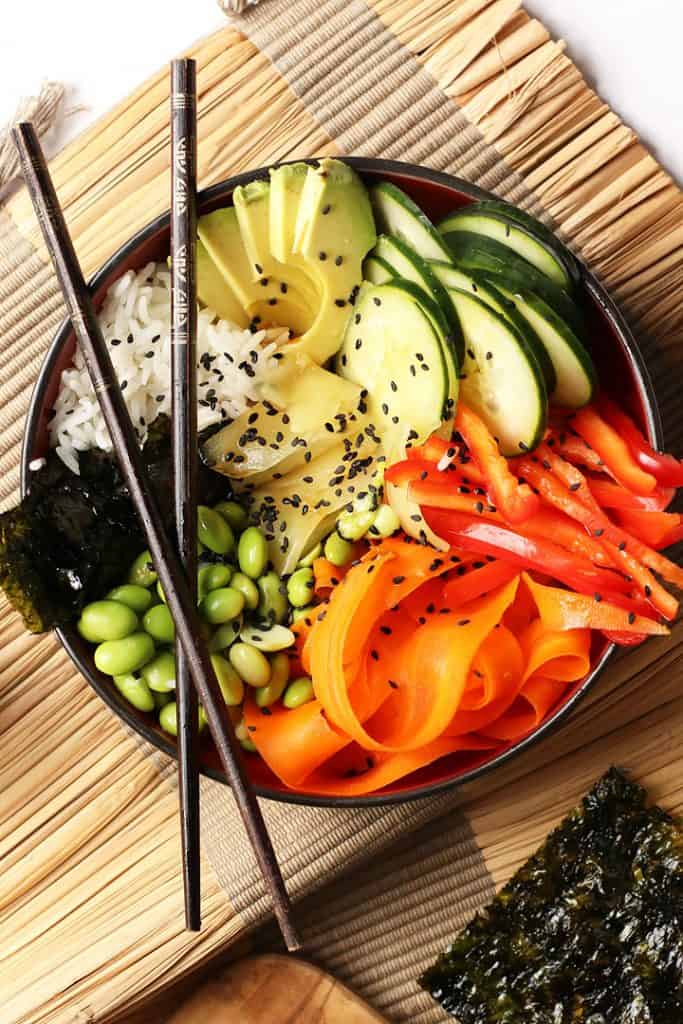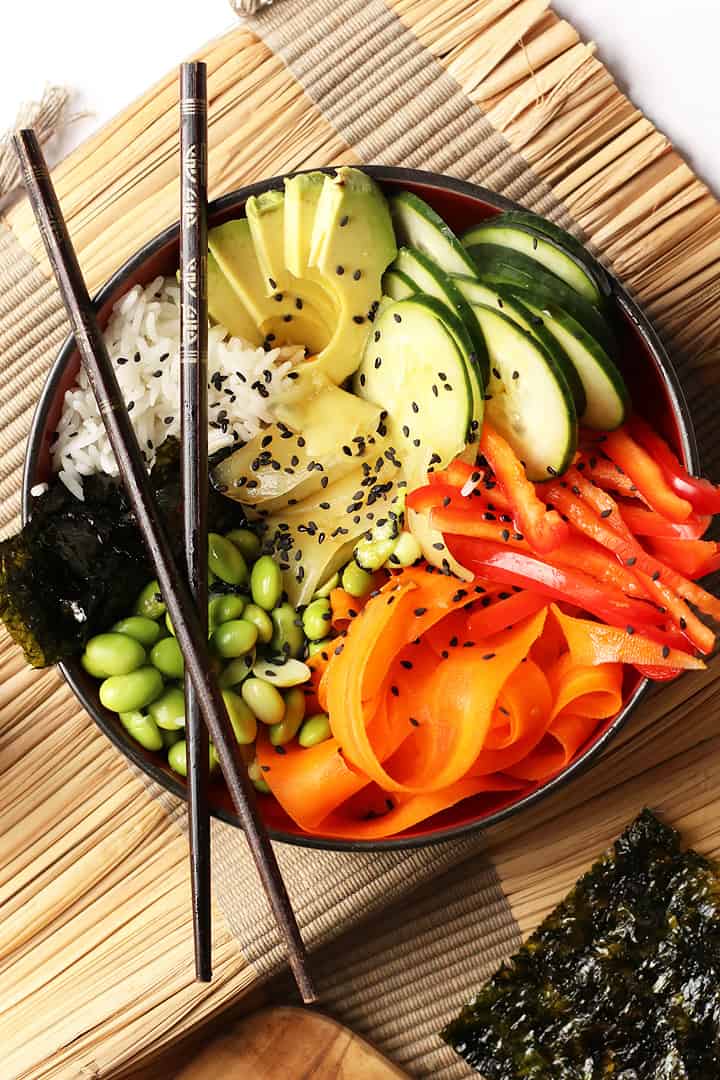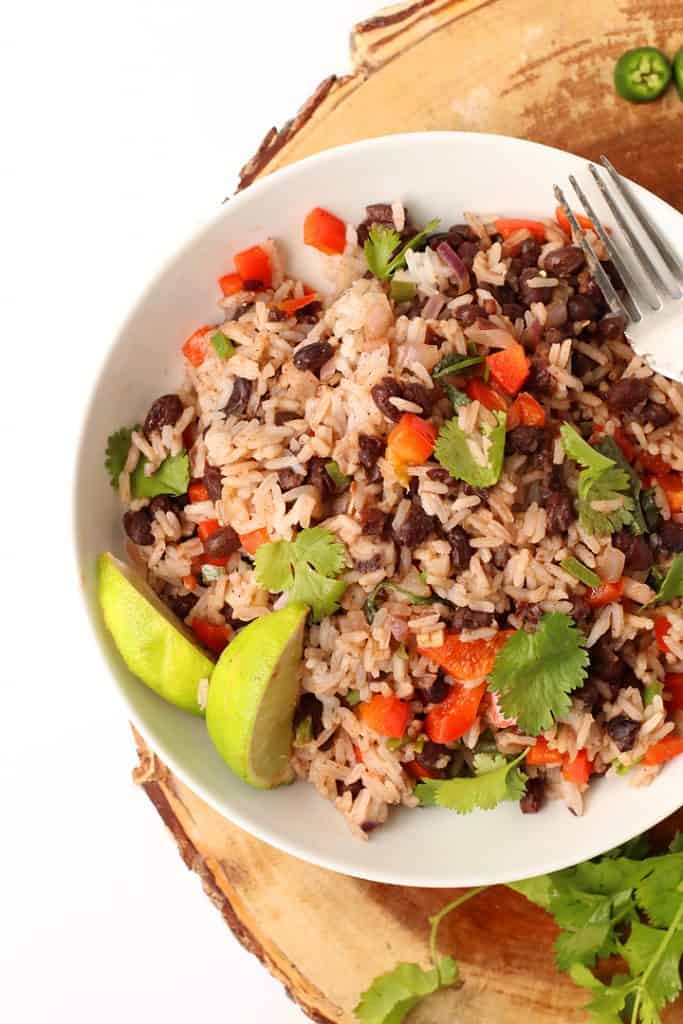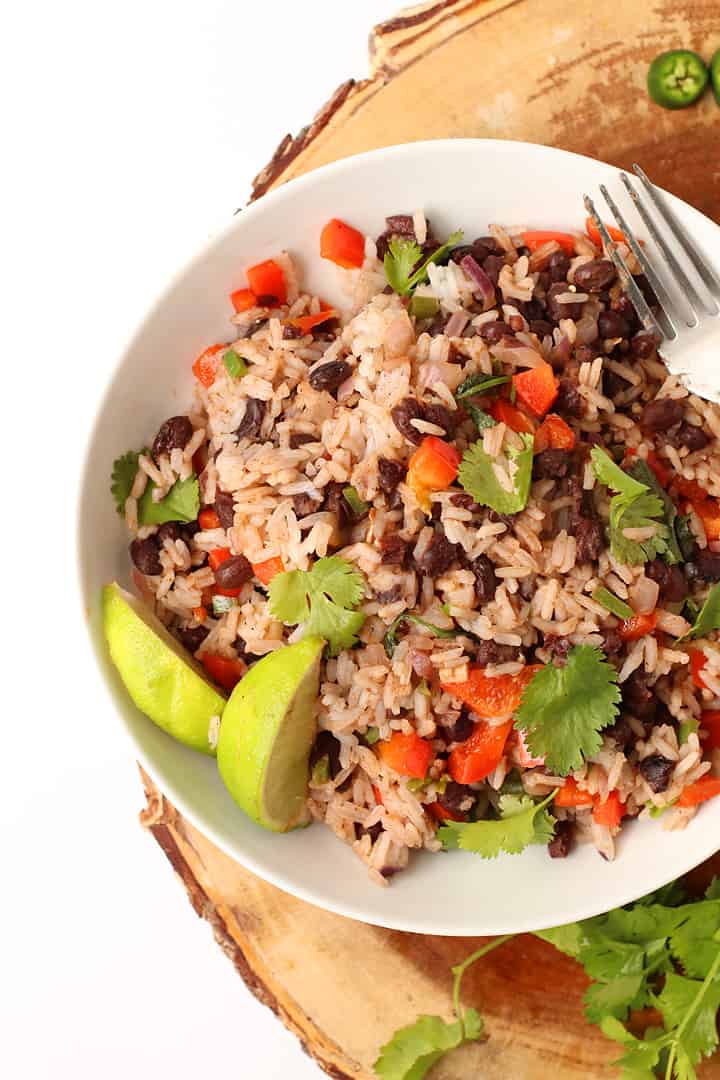 Vegan Curries & Noodles
I love a good vegan curry and you might be surprised to learn that most curries are super simple to make! With a meal that is packed with flavor, filled with veggies, and powered by protein, vegan curries and noodles are a must in your vegan weeknight dinner rotations.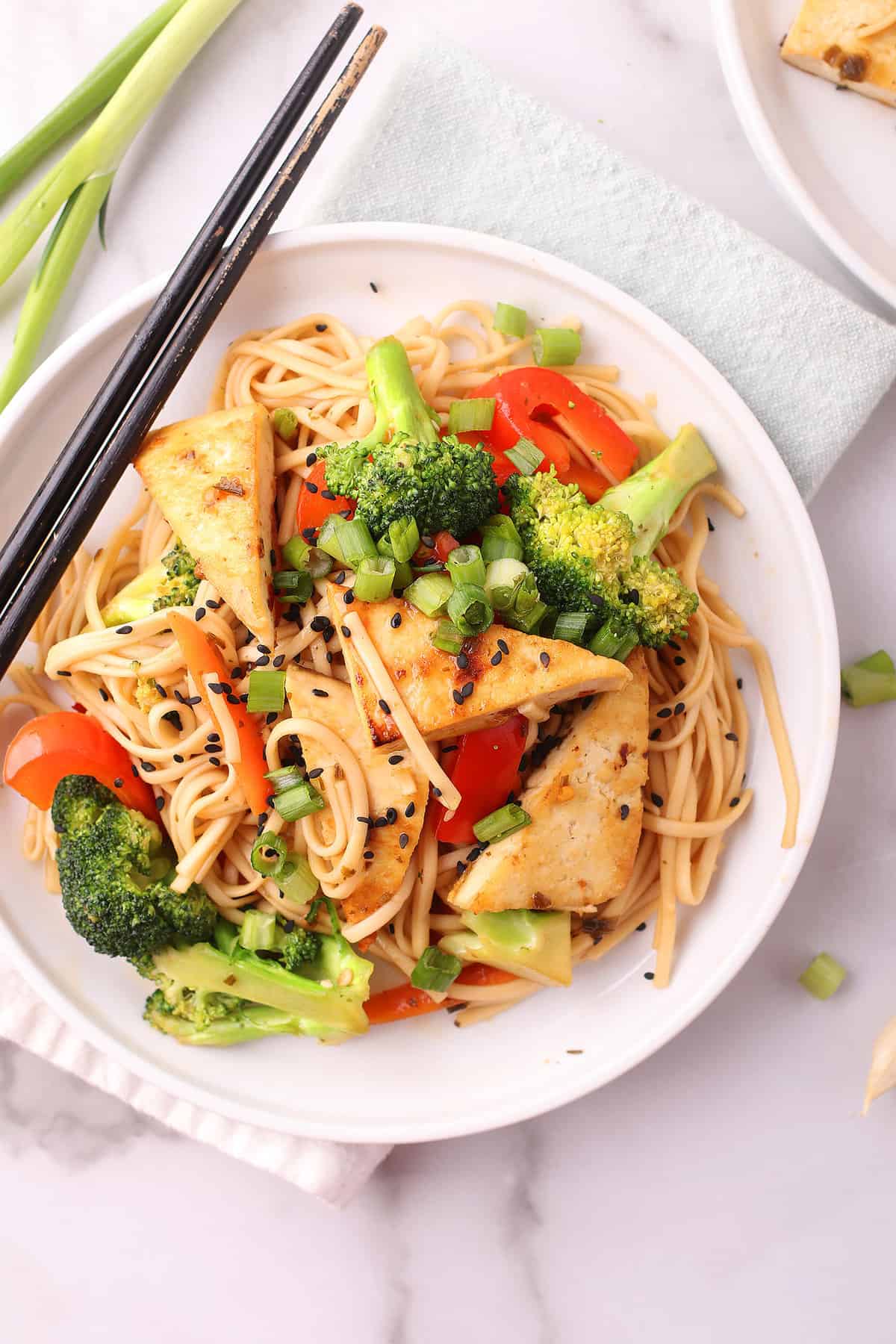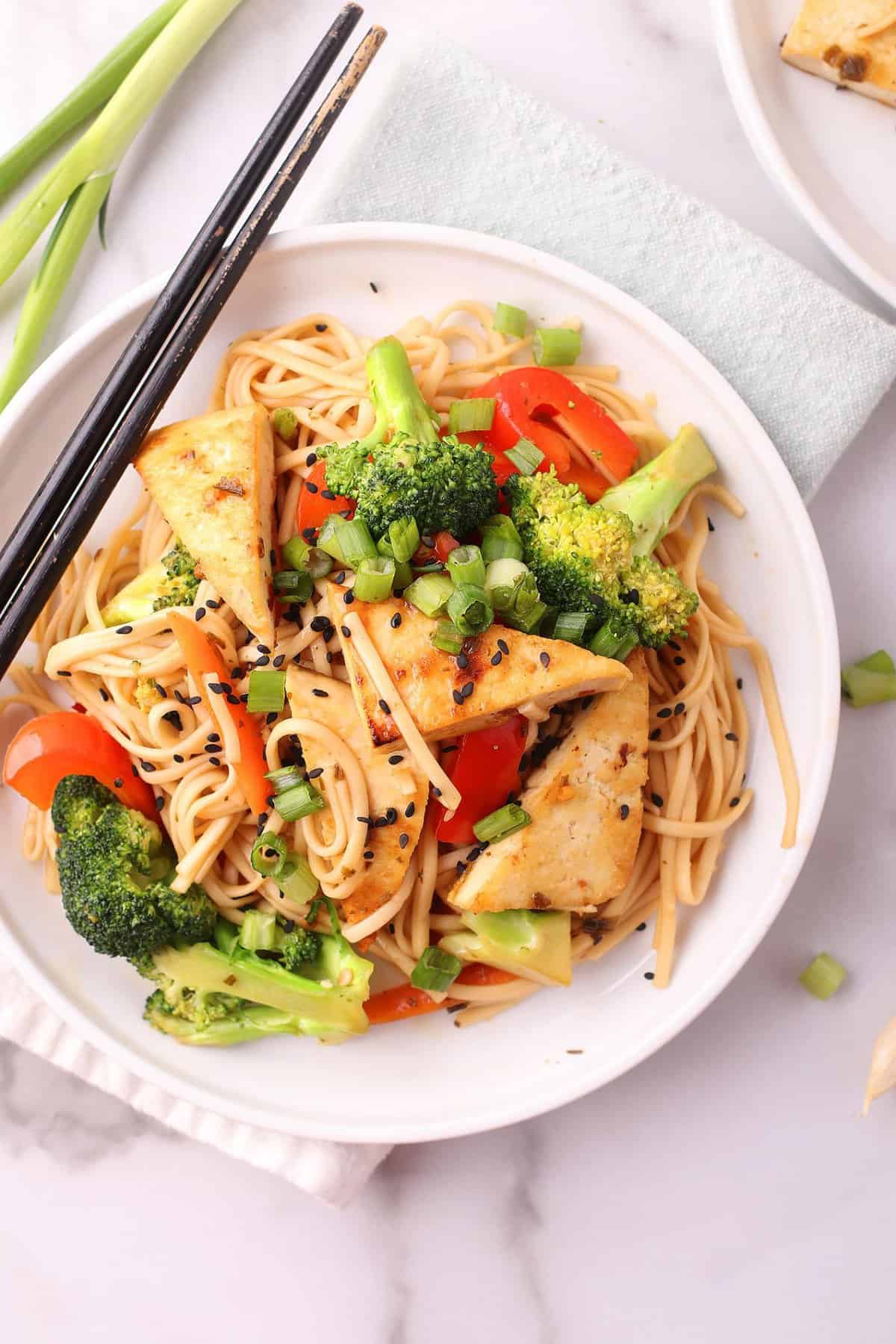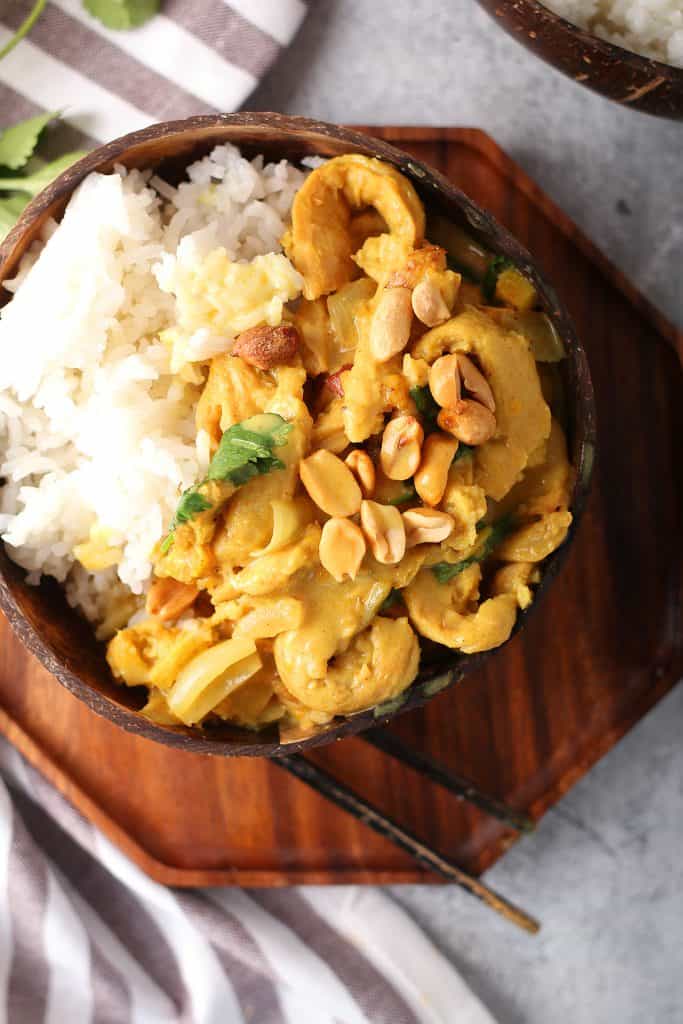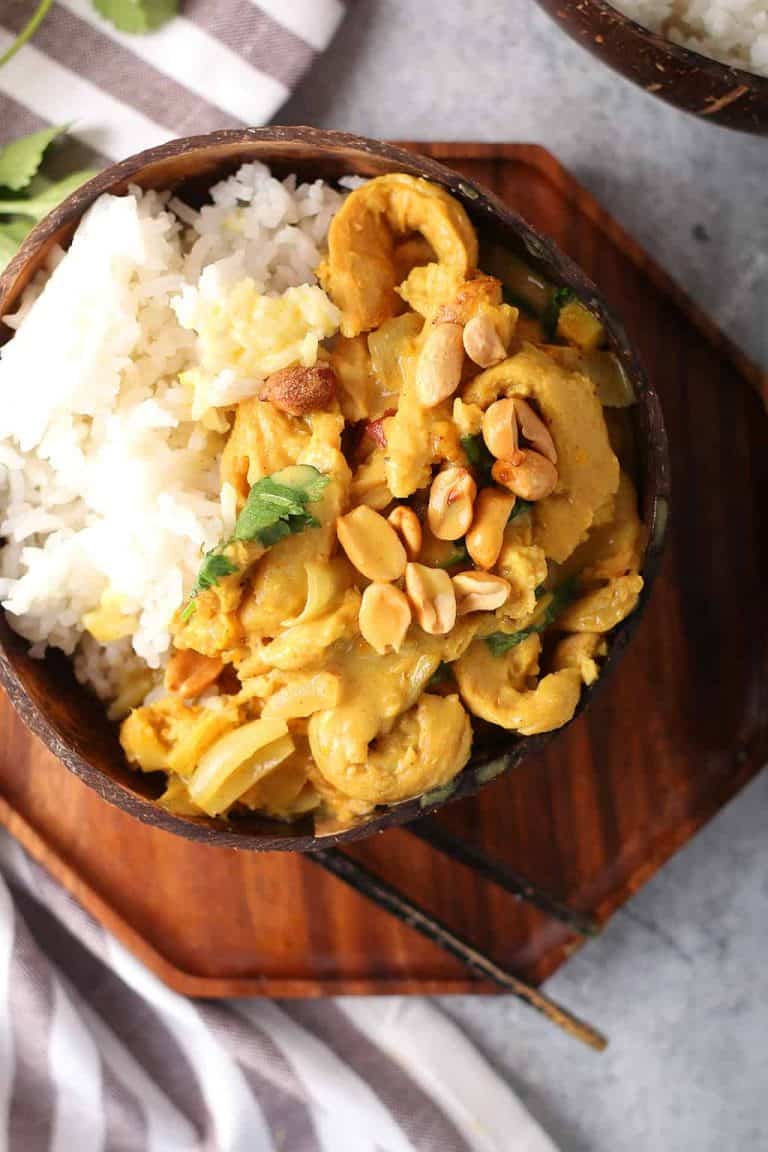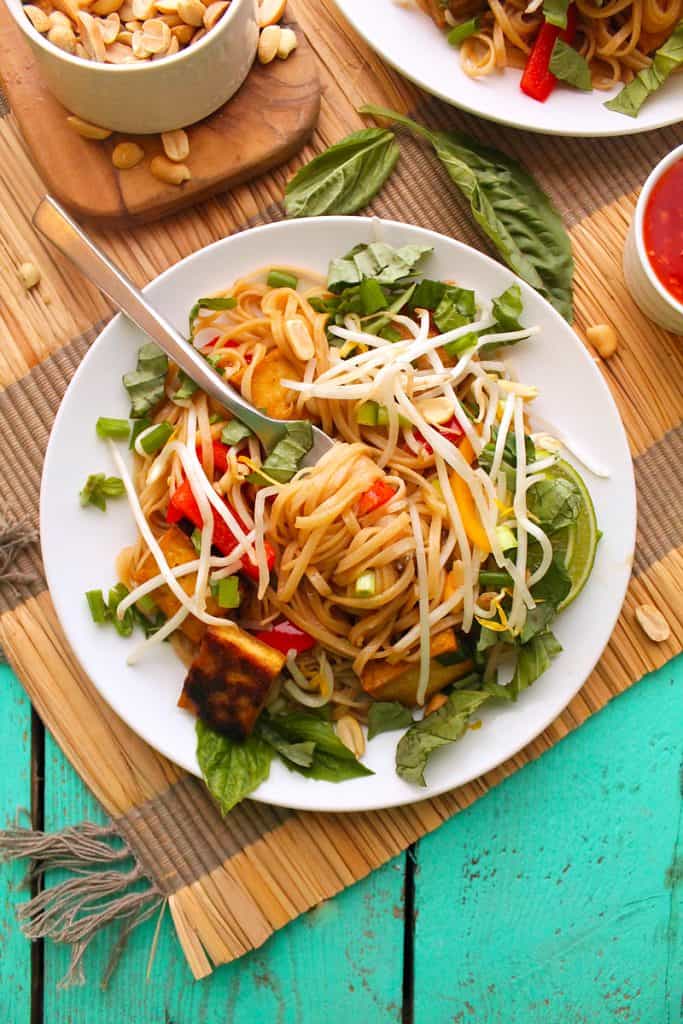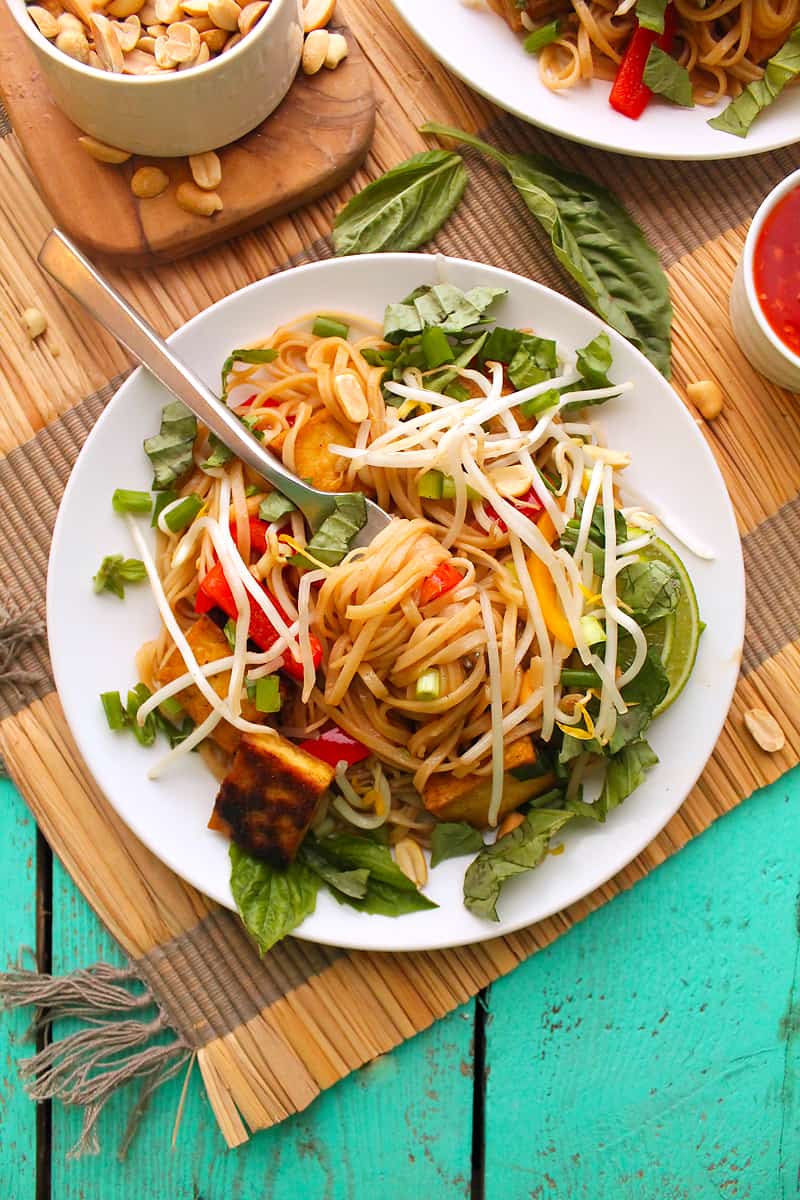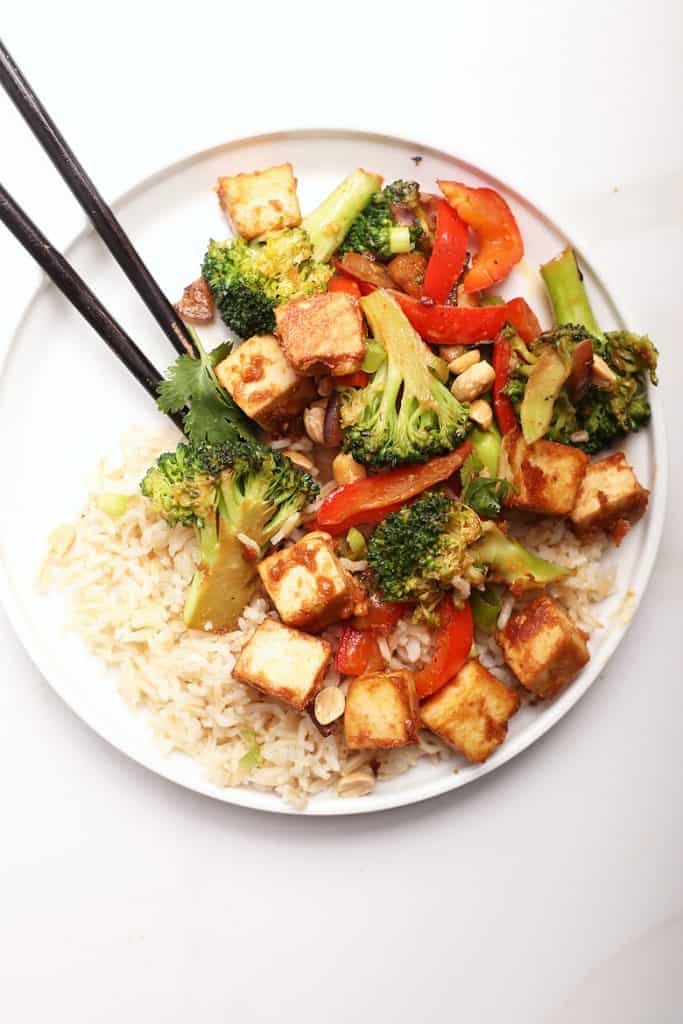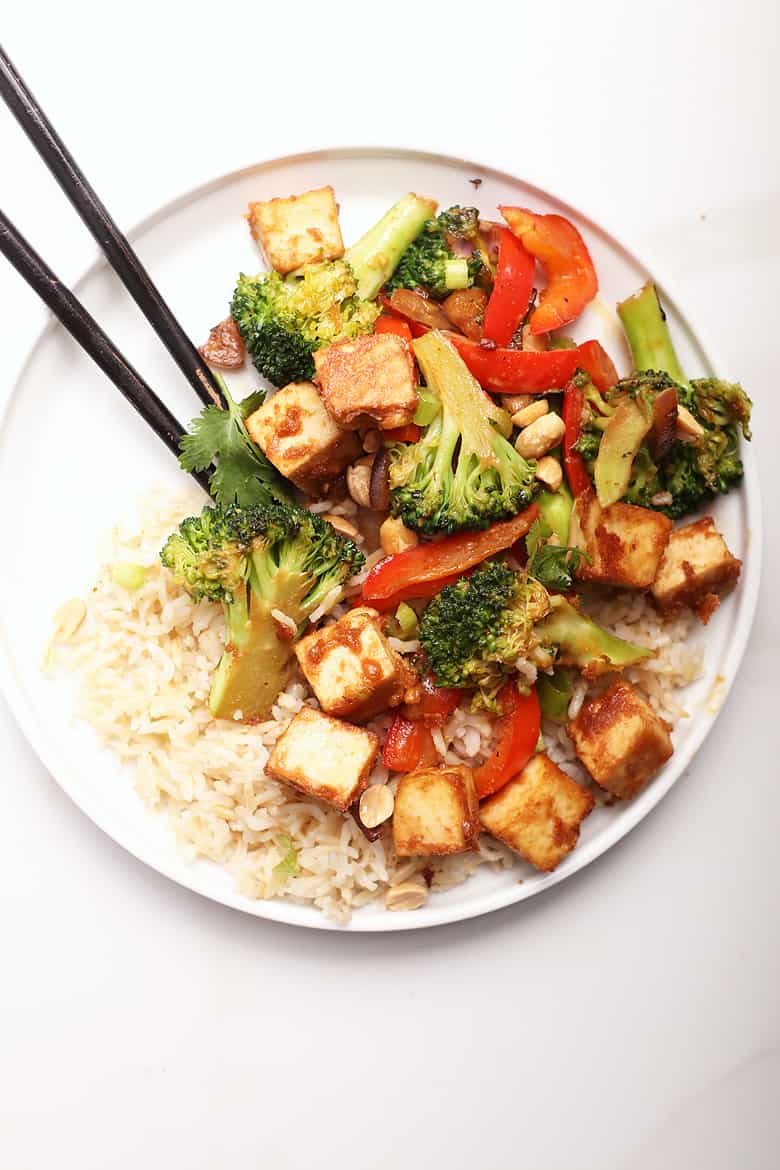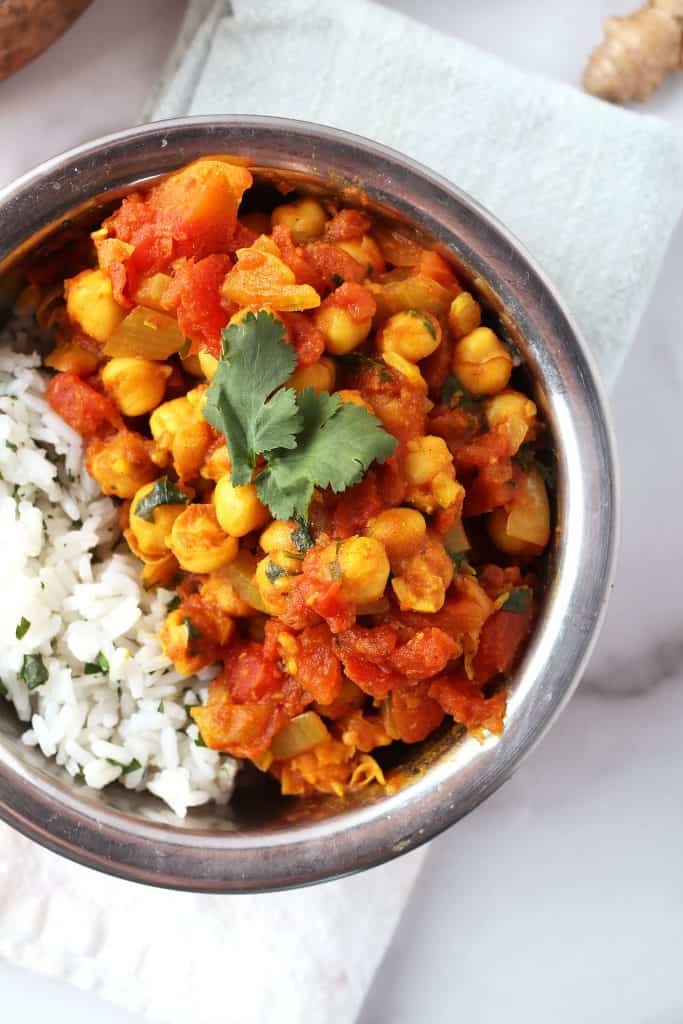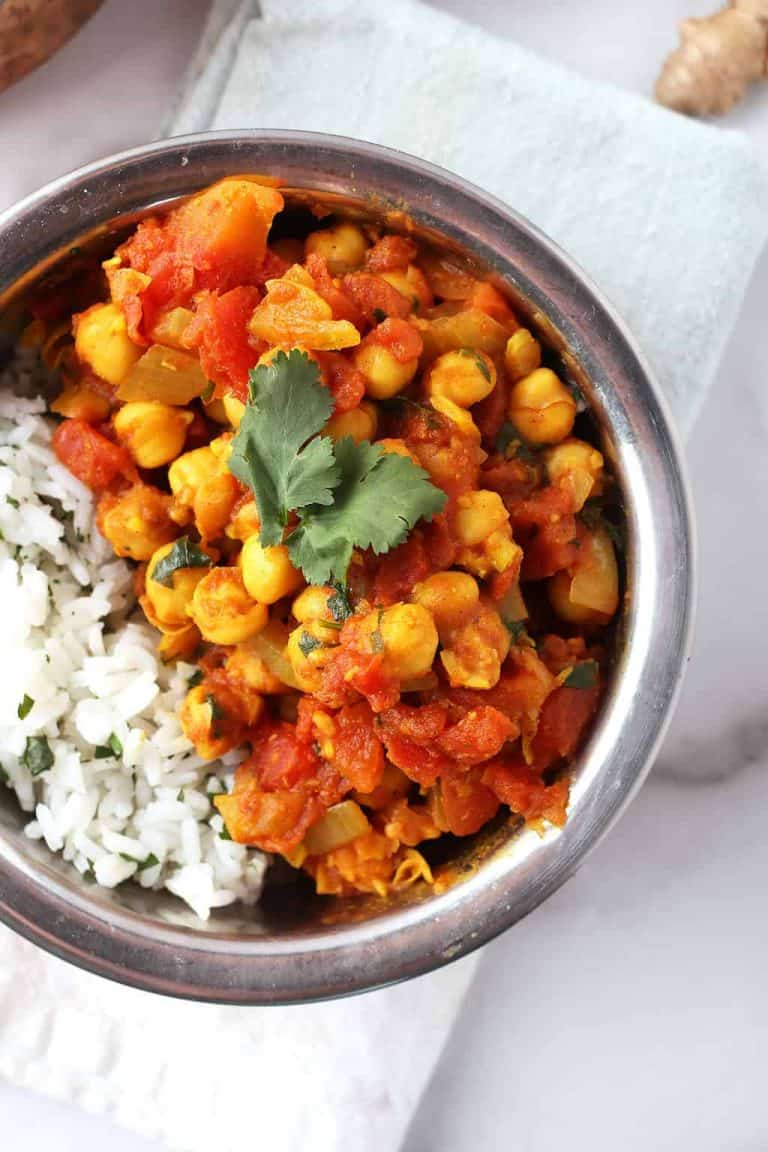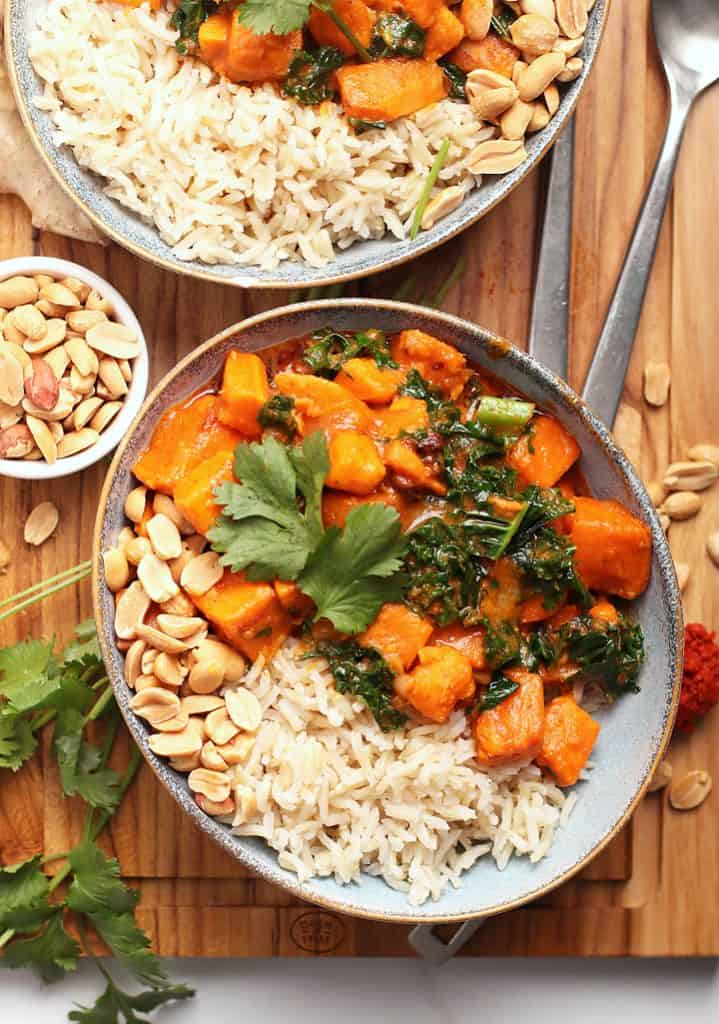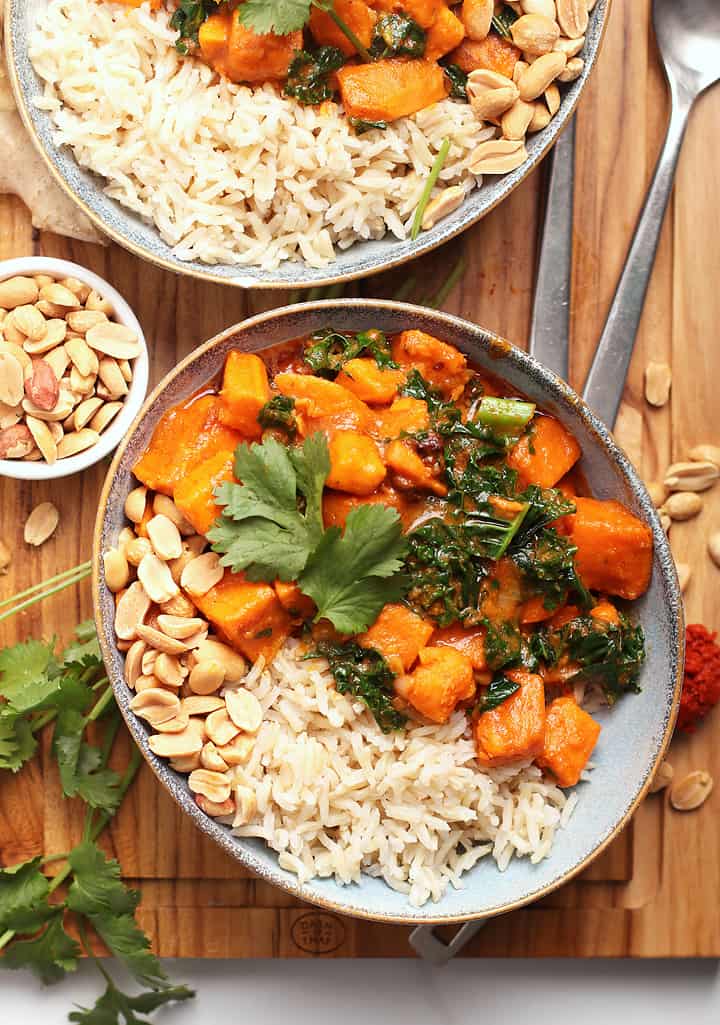 Vegan Entrees
And finally, make your vegan dinner fancy with any one of these delicious vegan entrees. Cauliflower steaks, portobello steaks, and pot roast are all among my favorite vegan entrees both for easy weeknight meals as well as fancy weekend dinners.
Here are quick, 30-minute-or-less entrées that are sure to impress.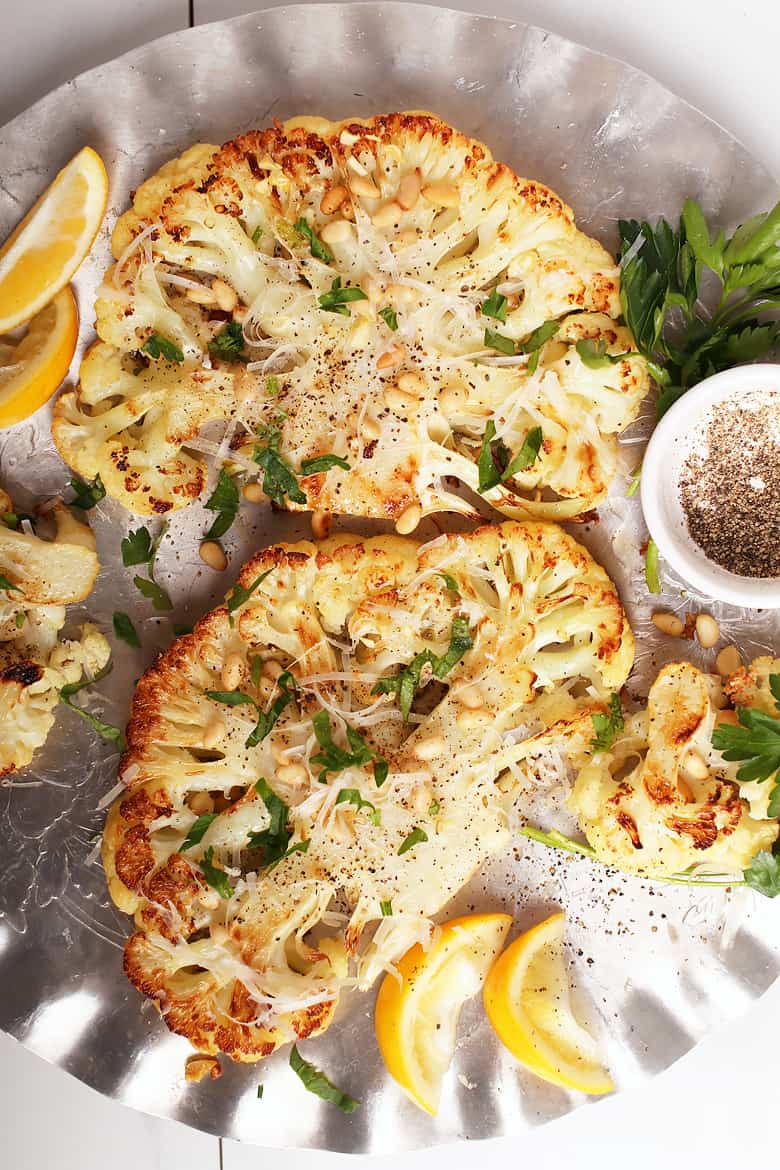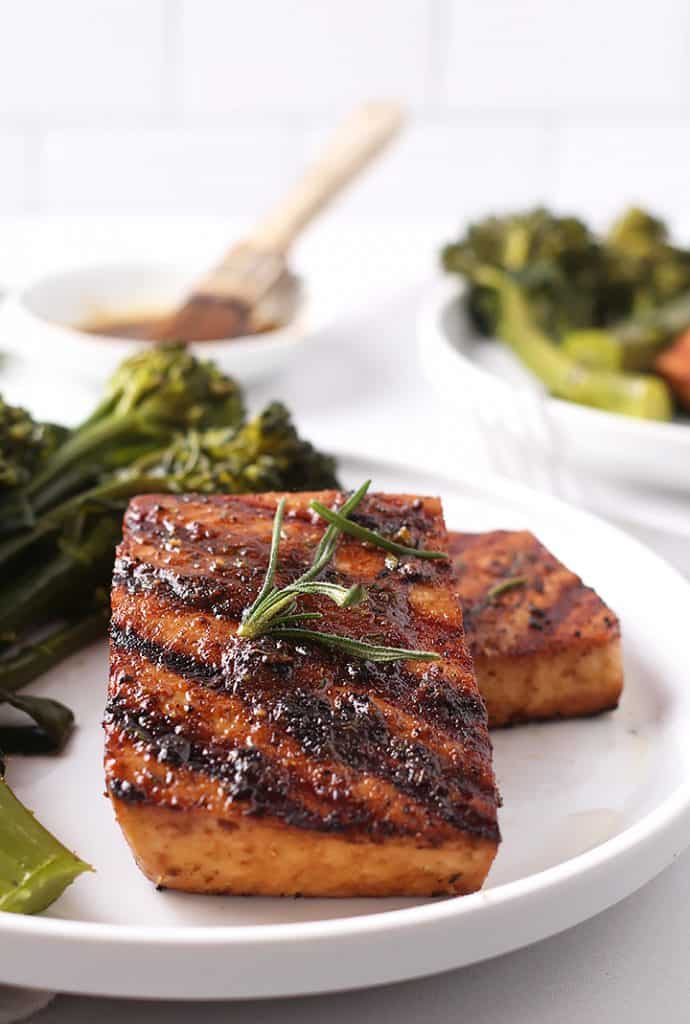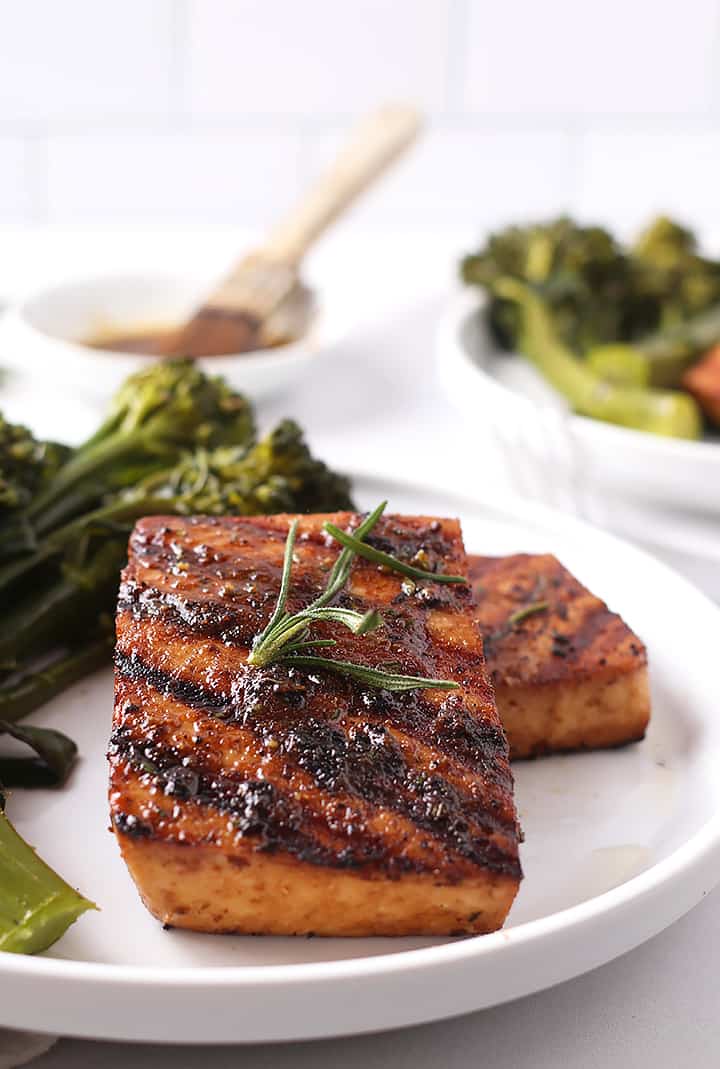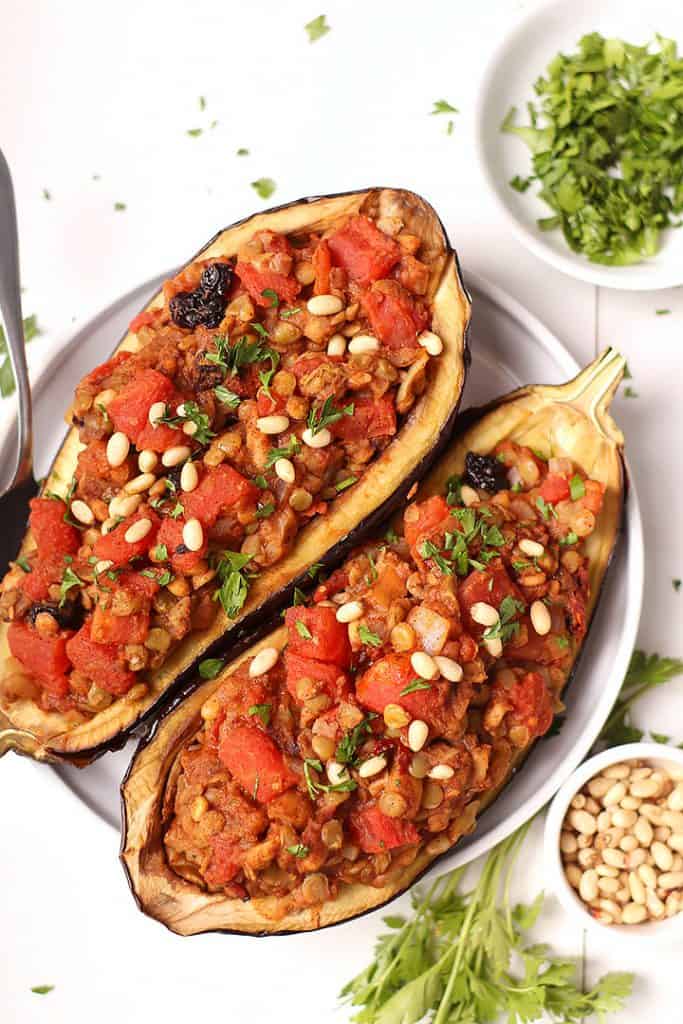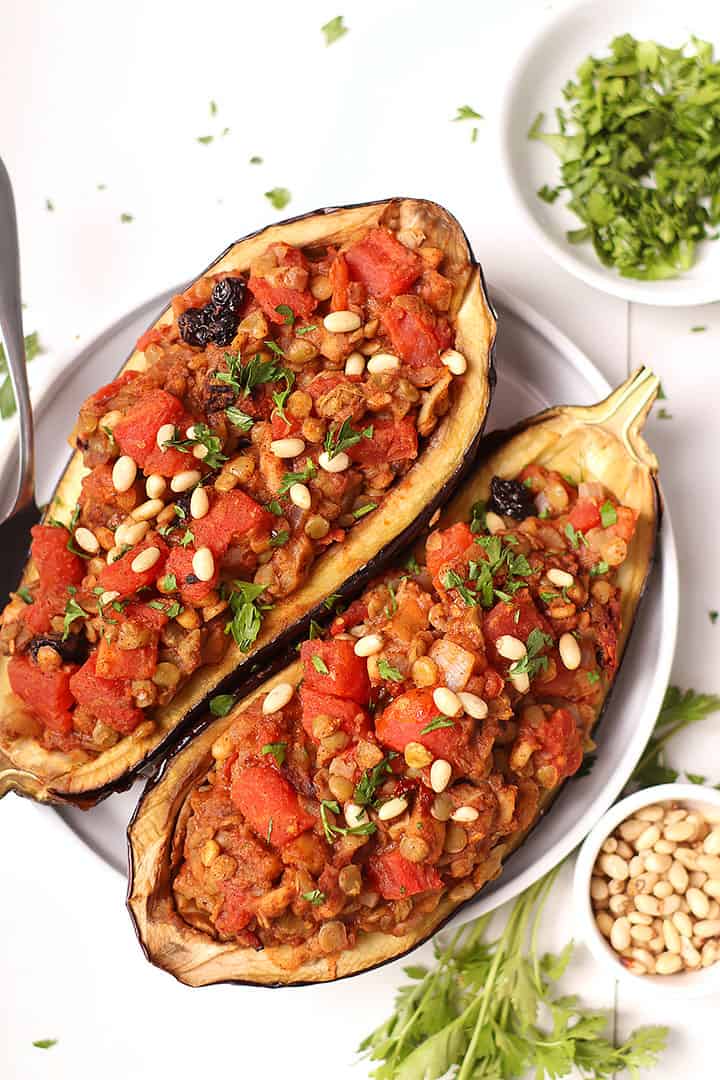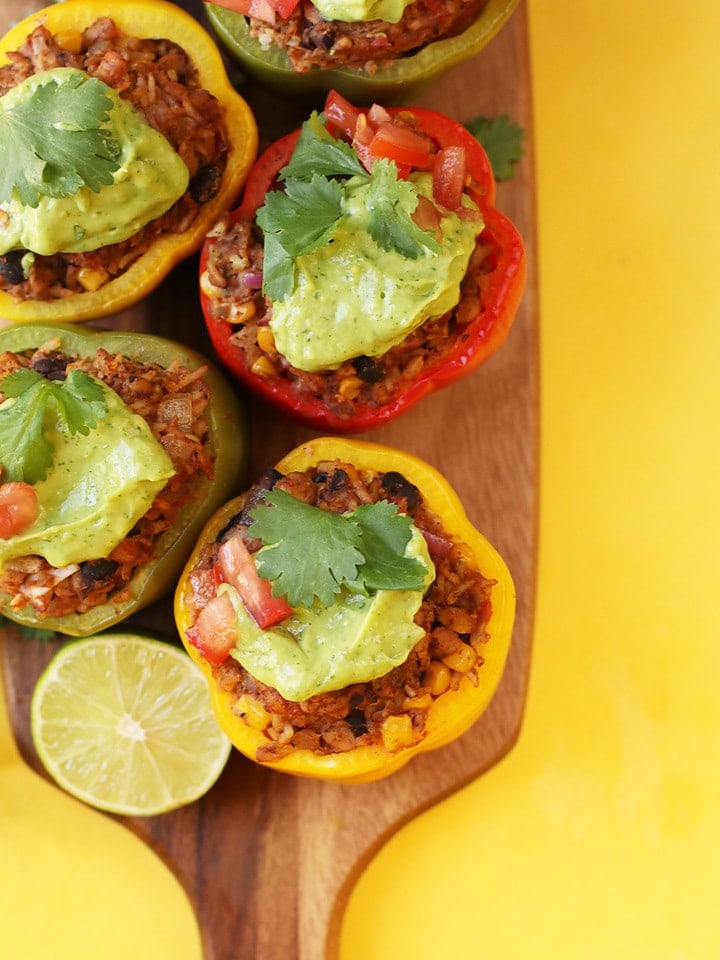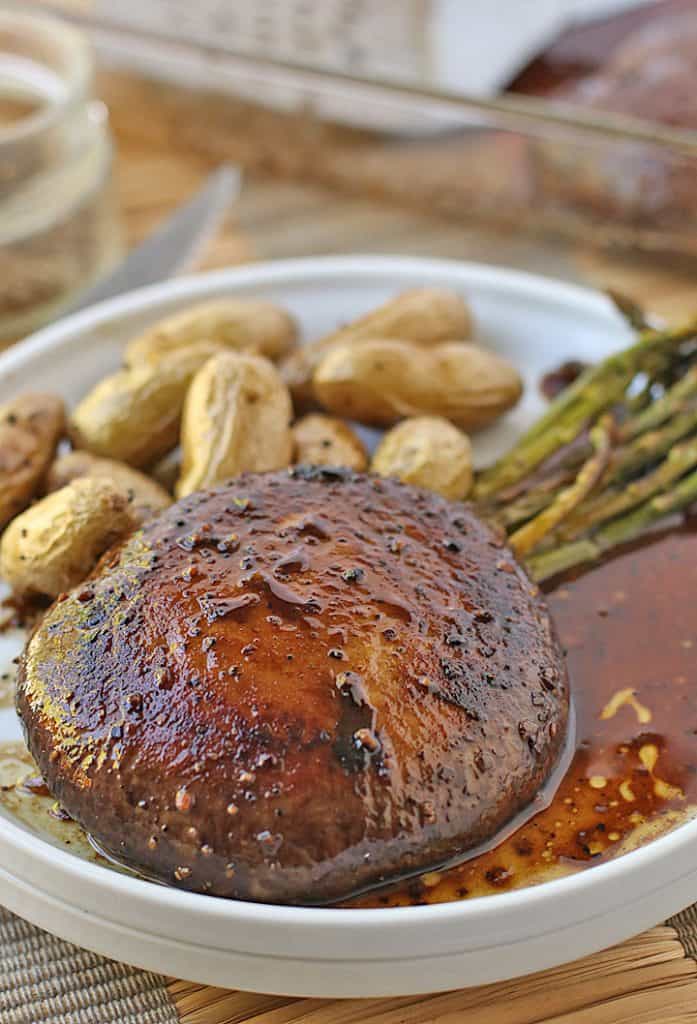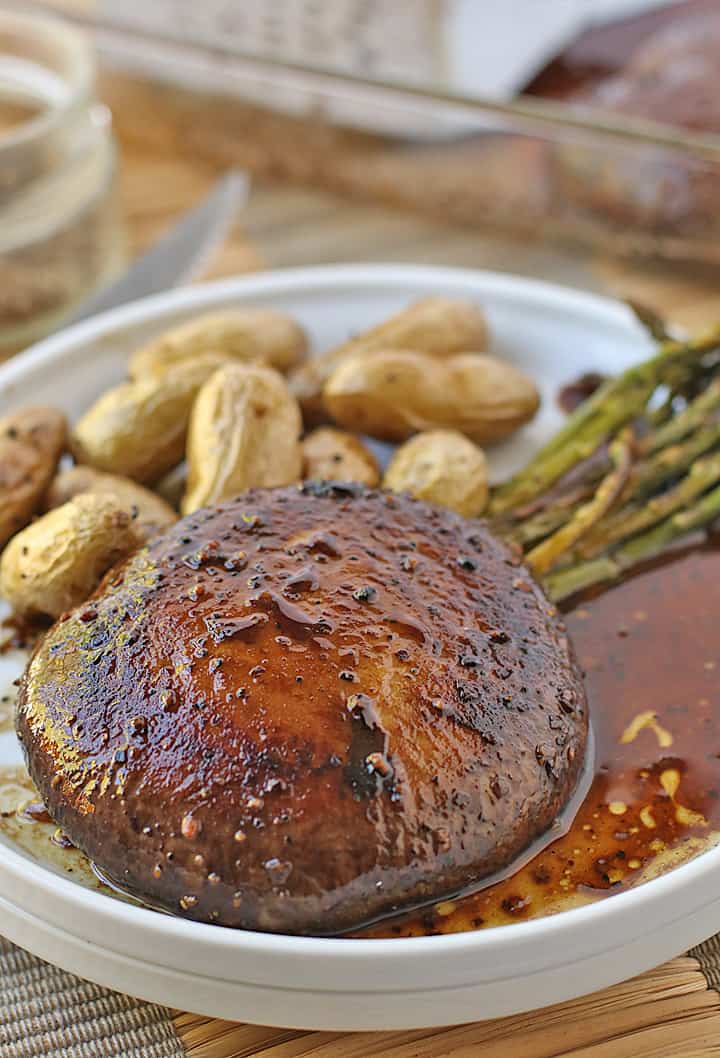 More Vegan Recipe Roundups
That's it! 31 incredible vegan dinners for a month of vegan cooking!
Written by Sarah McMinn
Written by My Darling Vegan