31 Hearty Vegan Breakfast Recipes
31 of the best VEGAN breakfast recipes. This roundup has it all; from sweet to savory, these meat-free, egg-free morning recipes are the perfect way to start your day.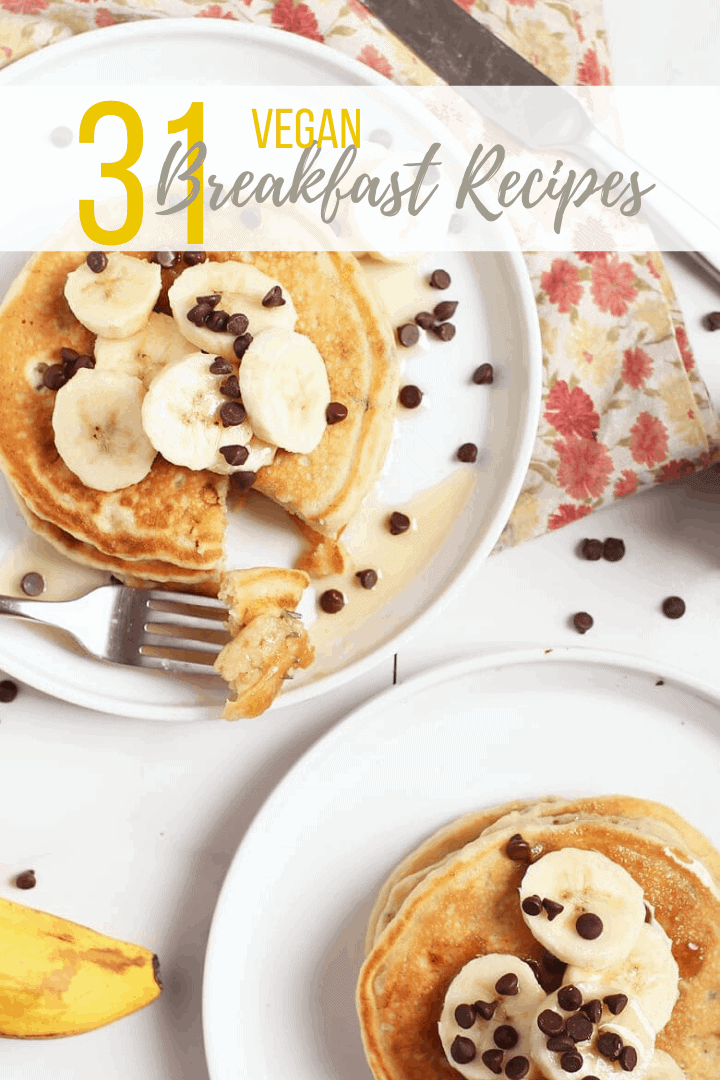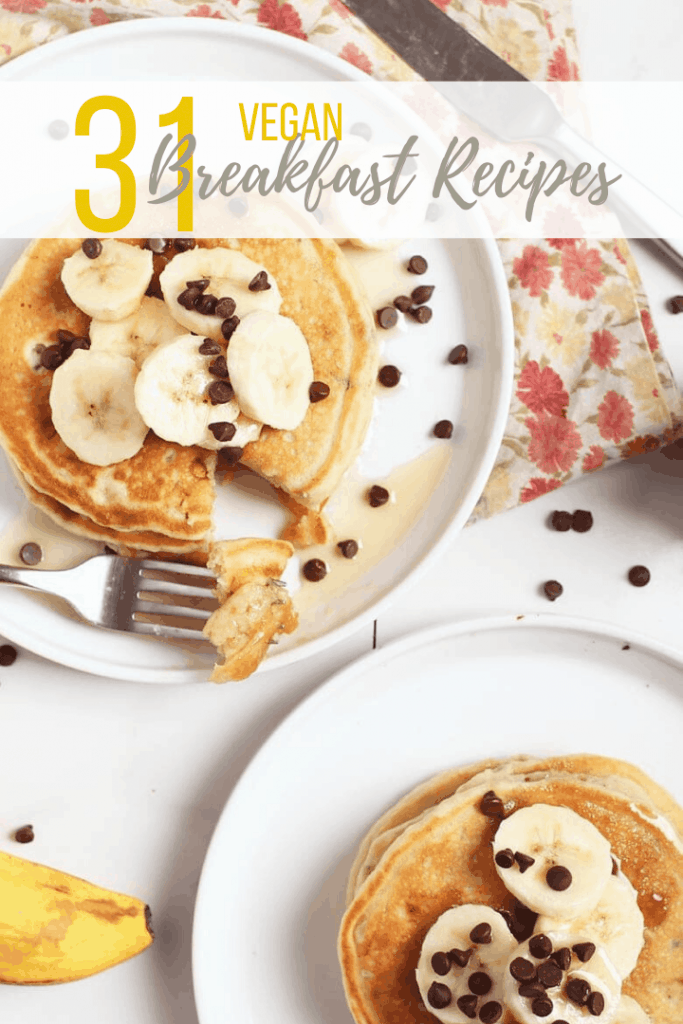 Disclosure: This post may contain affiliate links.
Many new vegans tend to get stuck in a rut when it comes to breakfast foods. There are only so many tofu scrambles and overnight oats one can eat!
Don't get me wrong, I love both and eat about 5 tofu scrambles a week.But what about when you're looking for something new?
Good news! I've got you covered.
I've rounded up some of my favorite easy vegan breakfast recipes to keep on hand when you are looking for something fresh and new. Take a look through this roundup and find some of the best pancakes, tofu scrambles, oats, smoothies, and pastries to add to your breakfast rotation.
Ready to get started? Let's get cooking!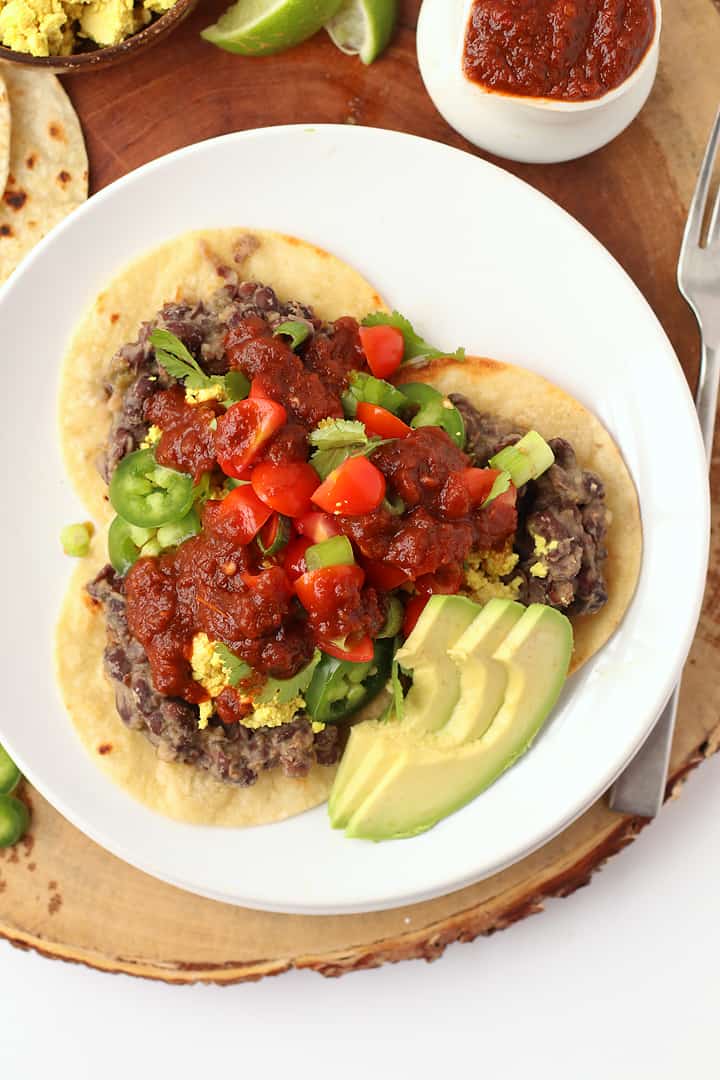 Savory Breakfasts & Tofu Scrambles
When I have the choice, I always choose savory breakfast. I love everything from Tofu Scrambles to Breakfast Burritos. These recipes are hearty, filled with protein, and keep you fueled all day long.
Among my favorite savory recipes, you'll find: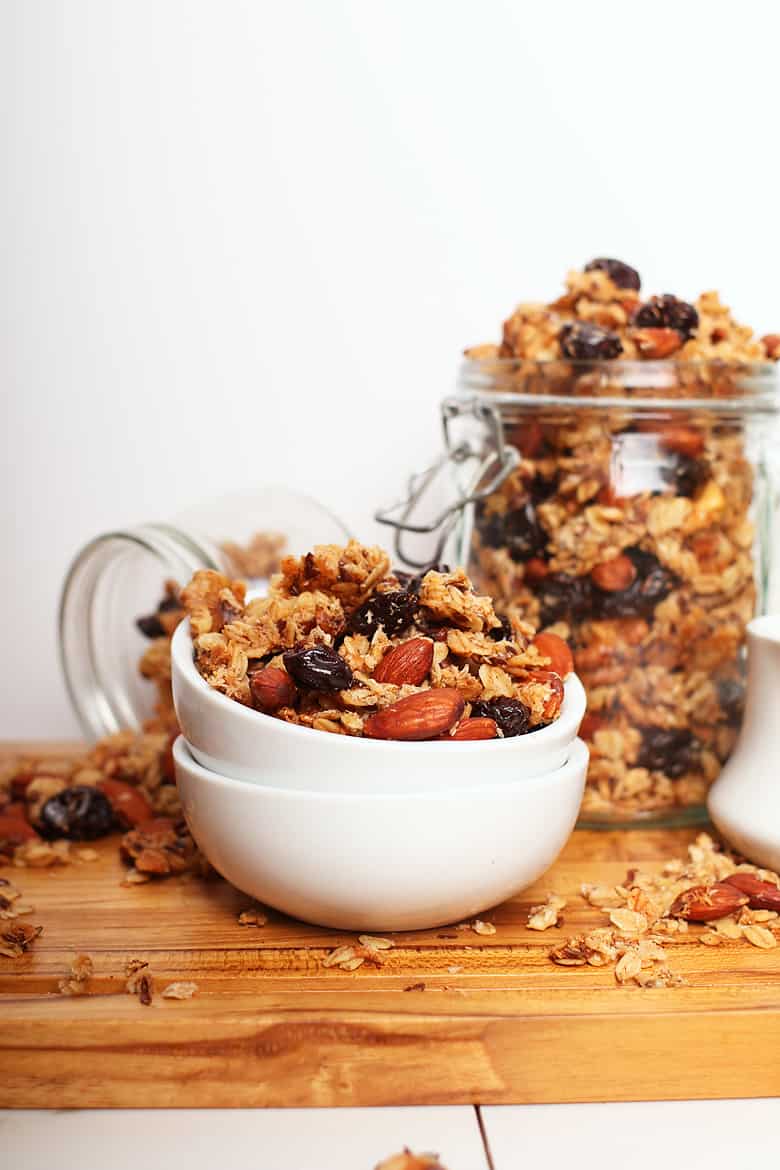 Overnight Oats & Granola
Overnight oats and granola are my go-to grab-and-go breakfasts. You can make overnight oats the night before and have quick and filling breakfasts all week long. Or bake up a batch of granola and mix it with vegan yogurt and fresh berries for delicious and satisfying vegan parfaits.
My go-to oats recipes include: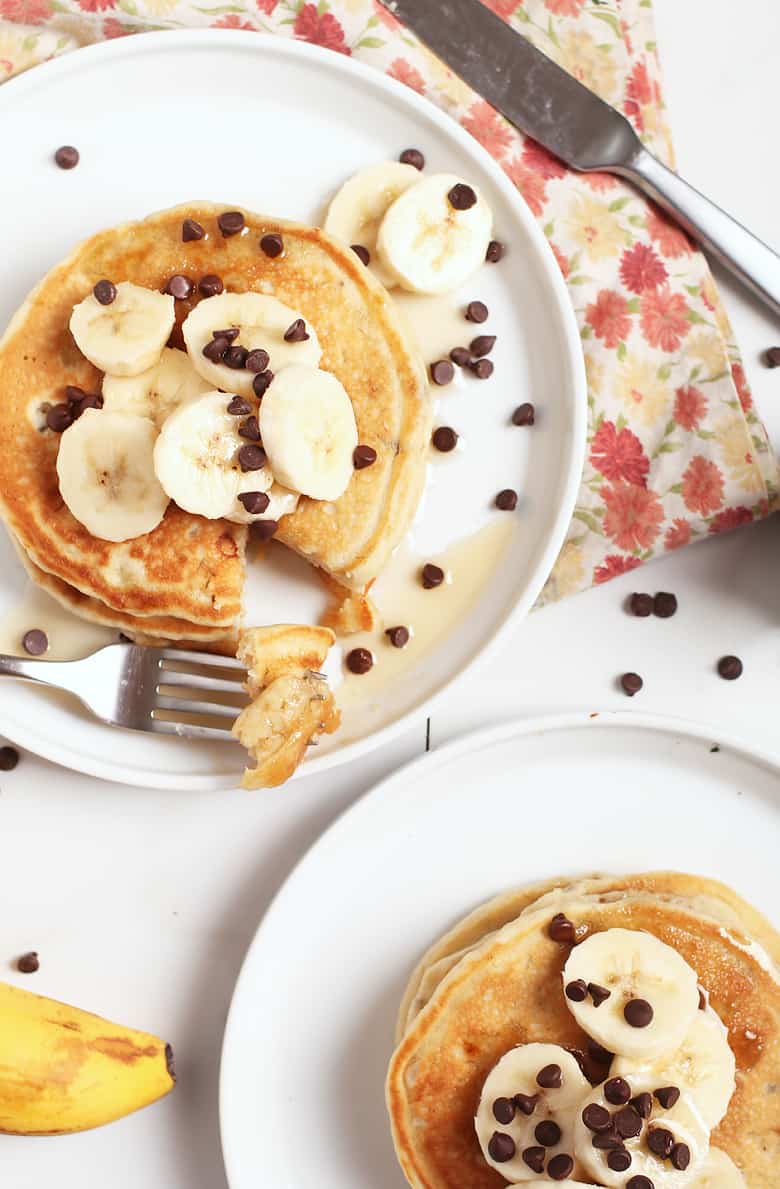 Vegan Pancakes & Waffles
Vegan pancakes, waffles, and French toast are a huge hit at my house. Not only can these recipes be made in just about 10 minutes, but they are sweet, classic, and oh so satisfying.
Here are a few of my favorite: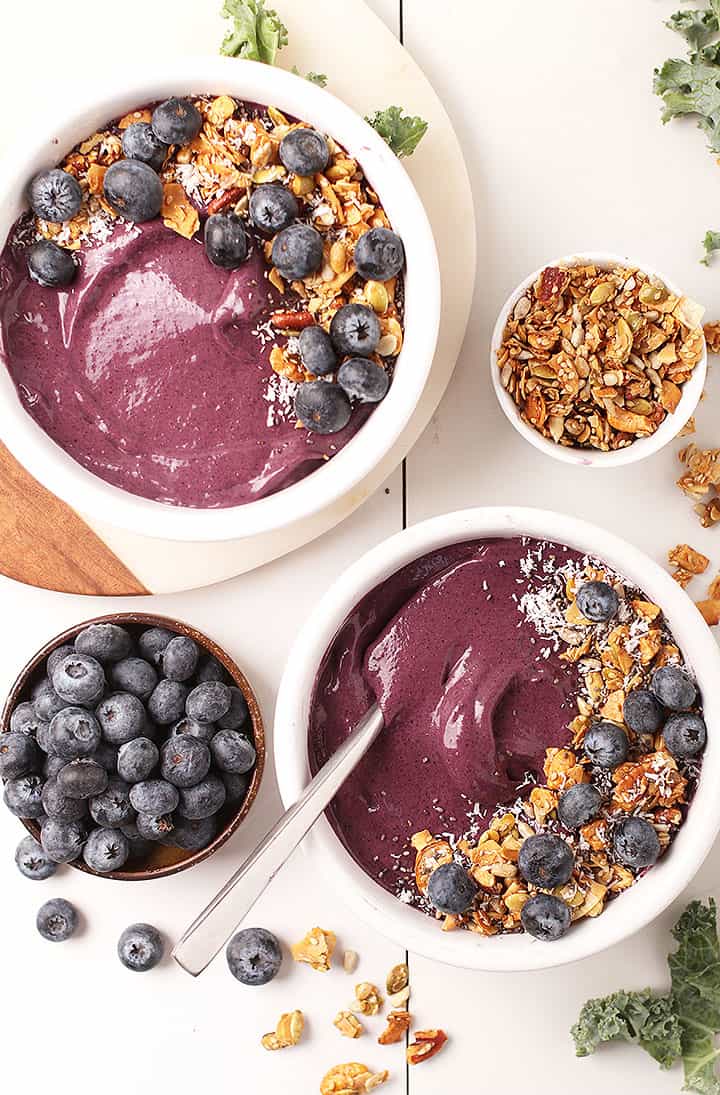 Smoothies & Smoothie Bowls
Everyone loves a good smoothie! Smoothies are refreshing, light, and the perfect way to sneak in your favorite protein powders and superfoods. I give my kids smoothies nearly every morning and they have no idea all the wholesome and healthy foods they are drinking.
Here are a few of my favorite smoothie recipes: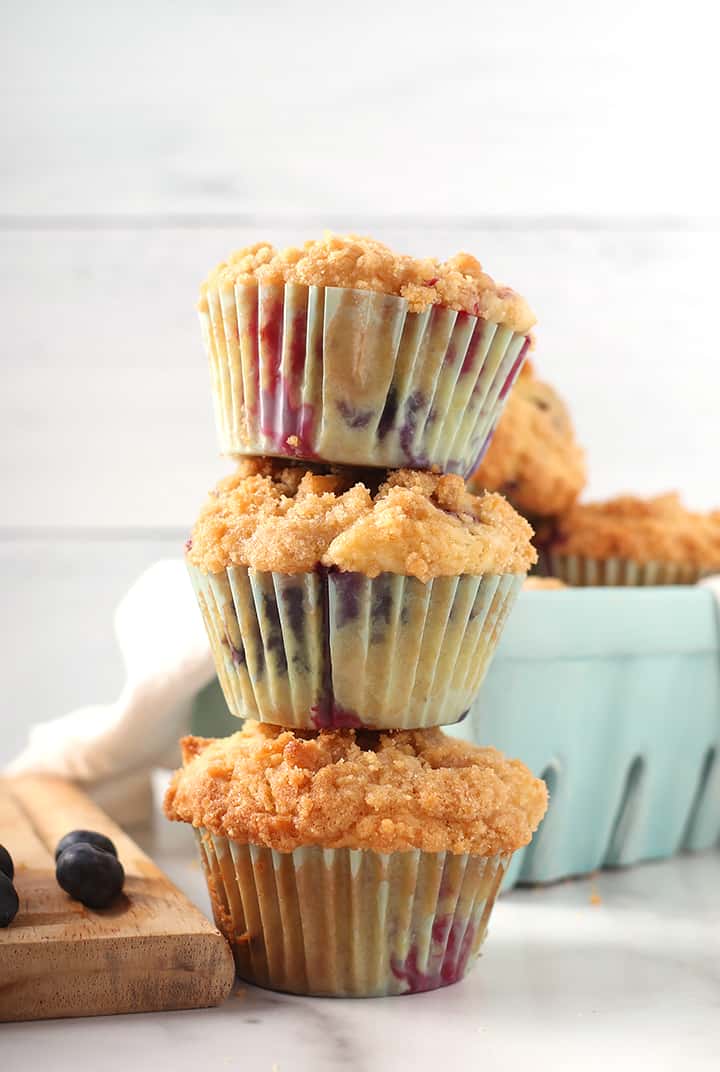 Vegan Pastries & Muffins
Vegan pastries and muffins are BY FAR the most popular recipes on this website. And why not? There is nothing better than starting your day with a warm and sweet breakfast pastry. As a trained pastry chef, I've been doing this for a long time.
Here are some of my favorite morning pastries:
Get all my vegan baked goods.
---
More Vegan Recipes
Looking for even more vegan recipes? Here are a few more articles to check out:
There you have it. 31 of the best vegan breakfast recipes. Let's get cooking!
Written by Sarah McMinn
If you give one of these recipes recipe a try, snap a photo and share it on Instagram. Make sure to tag
@mydarlingvegan
so I can see your creations!