11 Vegan Kid-Friendly Recipes
Worry no more about those picky eaters! Try out these 11 kid-friendly, vegan, veggie-packed dinner recipes for hearty and delicious meals that will delight the whole family.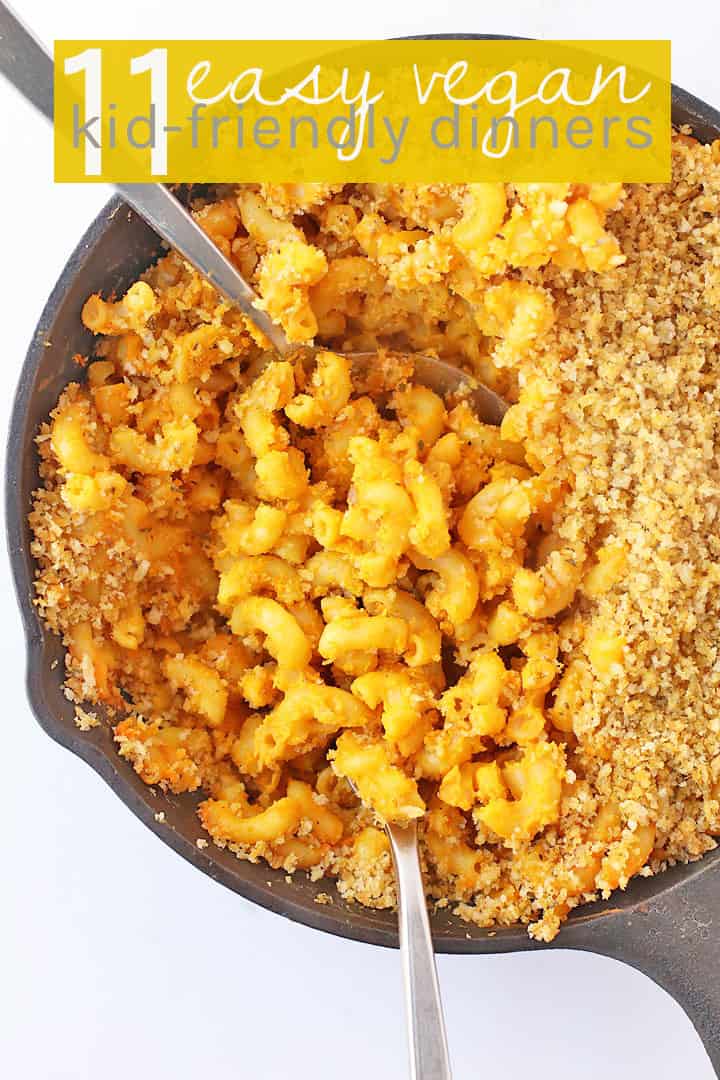 I know I'm not alone when it comes to having a house full of picky eaters. When my kids were much younger, I was so proud of the fact they ate everything I gave them. But as they grew up, they began protesting some of the healthy plant-based meals I made. Over time, I created an arsenal of recipes; these are meals that are nutrient-dense comfort foods that I know my kids will eat.
Before we take a look at the recipes, let's address a few of the commonly asked questions I get here on My Darling Vegan when it comes to vegan kid-friendly recipes?
What makes vegan kid-friendly recipes?
When I talk about kid-friendly meals, I'm talking about recipes that are fairly basic. Typically they are traditional comfort foods with minimal spices and/or exotic vegetables.
While kid-friendly meals often tend to have a base of pasta or rice, the kid-friendly meals that I look for are also veggie-packed (often secretly so) and protein-rich.
How do I get my kids to eat their vegetables?
It's been a struggle. But over the years, I've learned several ways to get kids to eat their vegetables. Here are a few of my tips:
Sneak veggies into their food. Most of the recipes below have sneaky ways to get veggies into cream sauces, "meat" sauces, veggie pasta, and more. One of my kid's favorite meals is this baked macaroni and cheese. They don't know it's filled with carrots, sweet potatoes, and onions!
Serve a variety of meals. Throughout the week, we make a variety of meals. Some meals are specifically for the kids while other meals encourage them to be more adventurous eaters. And after a week of healthy eating, we wrap of the week with pizza. With a good mixture of meals, they become more open-minded and engaged eaters.
Make them try everything. At this point, both my kids have a few vegetables that they absolutely love. My daughter would eat a bowl full of edamame every night and my son loves broccoli and green beans. If I didn't make them try everything that was on the plate, neither of them would have known how much they love these vegetables. When we eat dinner together, it is a rule that they try everything with an open mind before being excused.
Have kids help prepare the meal.  When my kids are part of the cooking process, they are much more eager to eat what's on the table. Recently they've become my salad maker, sautéer, spicer, garnisher, etc. As a result, they have become far more adventurous in their eating.
What are your favorite vegan kid-friendly recipes?
I'm glad you asked! Let's take a look at some of the regular kid-friendly recipes at my house.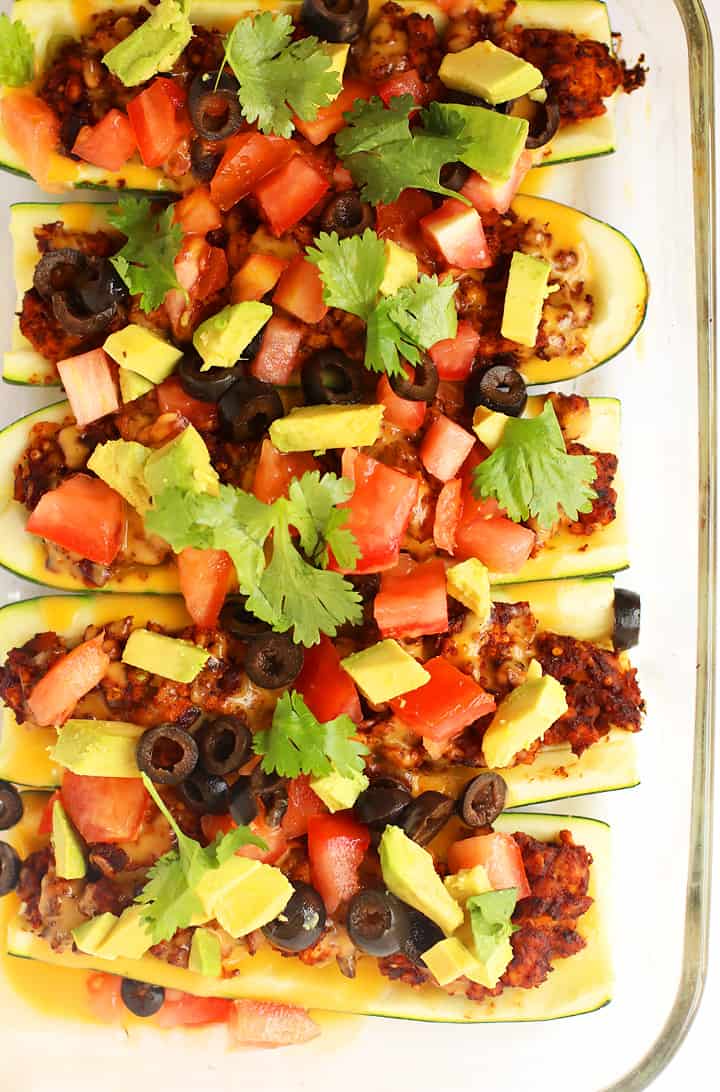 These Mexican-Style Stuffed Zucchini Boats from My Darling Vegan are perfect for the kiddos! Made with a taco-spiced tempeh filling and topped with fresh tomatoes and avocado for an easy vegan and gluten-free dinner the whole family will enjoy.
Get the recipe here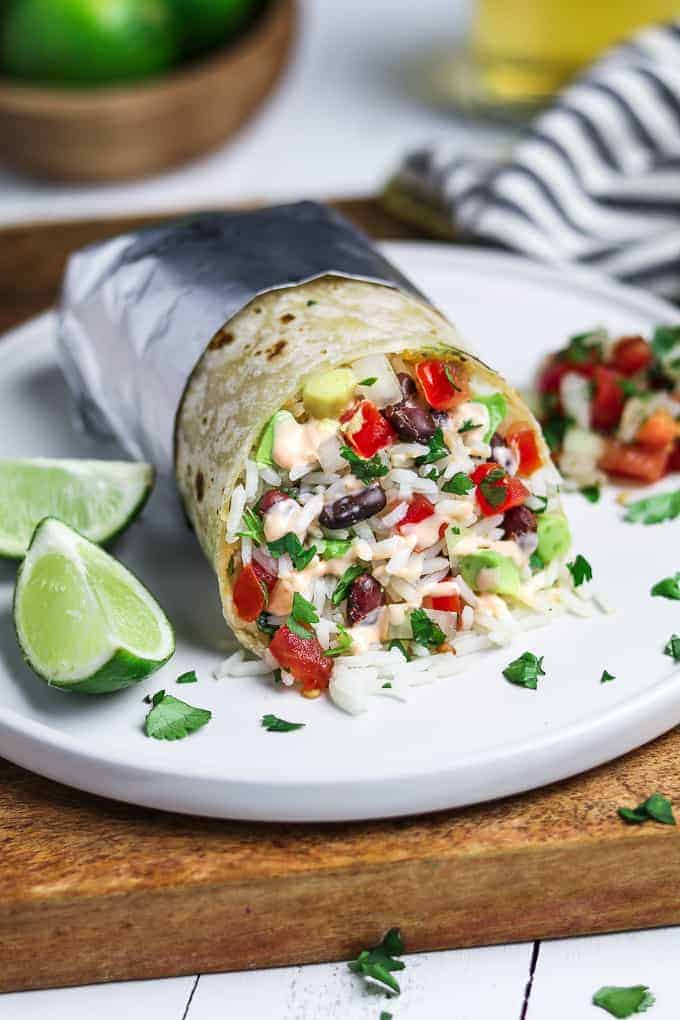 My kids love burritos and this Ultimate Vegan Burrito from Vegan Huggs is no exception. It's the perfect meatless meal! These burritos are loaded with chipotle black beans, cilantro-lime rice, pico de gallo, avocado, and creamy sauce. Yum! 
Get the recipe here.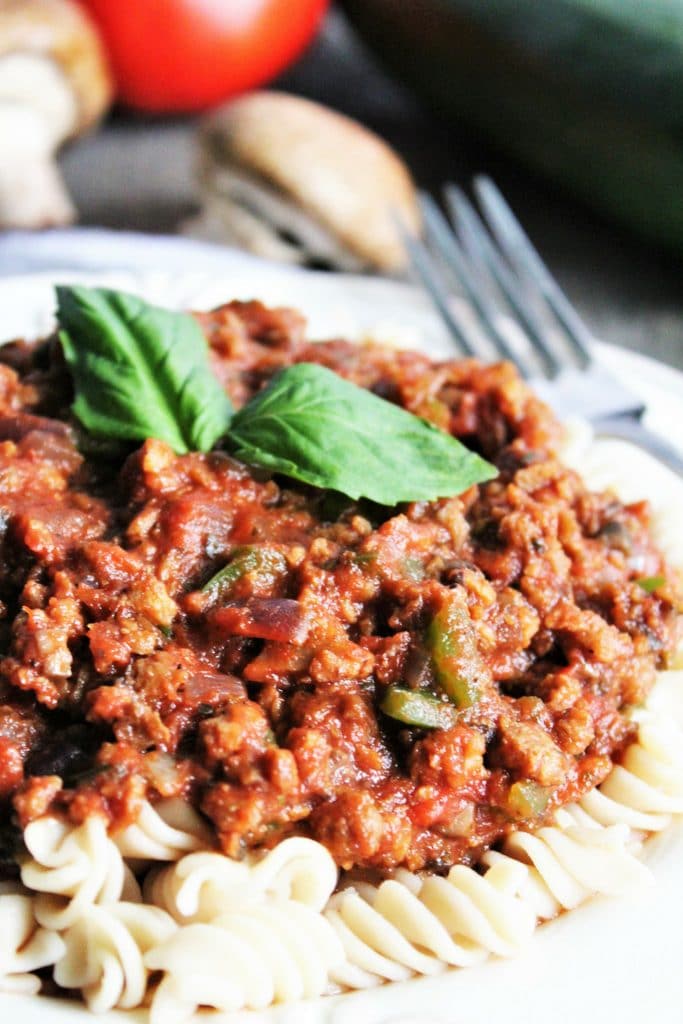 This Vegan Bolognese Pasta Sauce from The Hidden Veggies is truly the perfect kid-friendly meal. Made with an easy and healthy veggie-packed sauce and your choice of lentils, tofu, TVP, or vegan crumbles, this recipe will satisfy all your cravings!
Get the recipe here.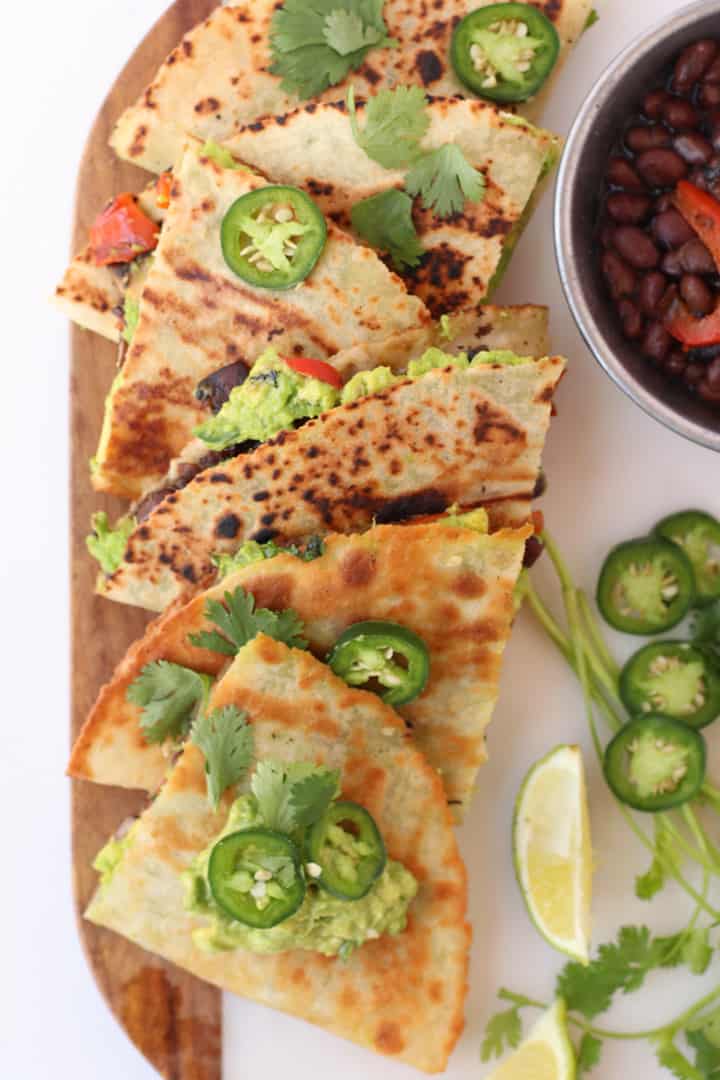 Everyone loves these Fully Loaded Vegan Quesadillas from My Darling Vegan. Filled with fajita grilled vegetables, black beans, and guacamole and topped with fresh cilantro and jalapeños (optional), this meal will disappear quick! 
Get the recipe here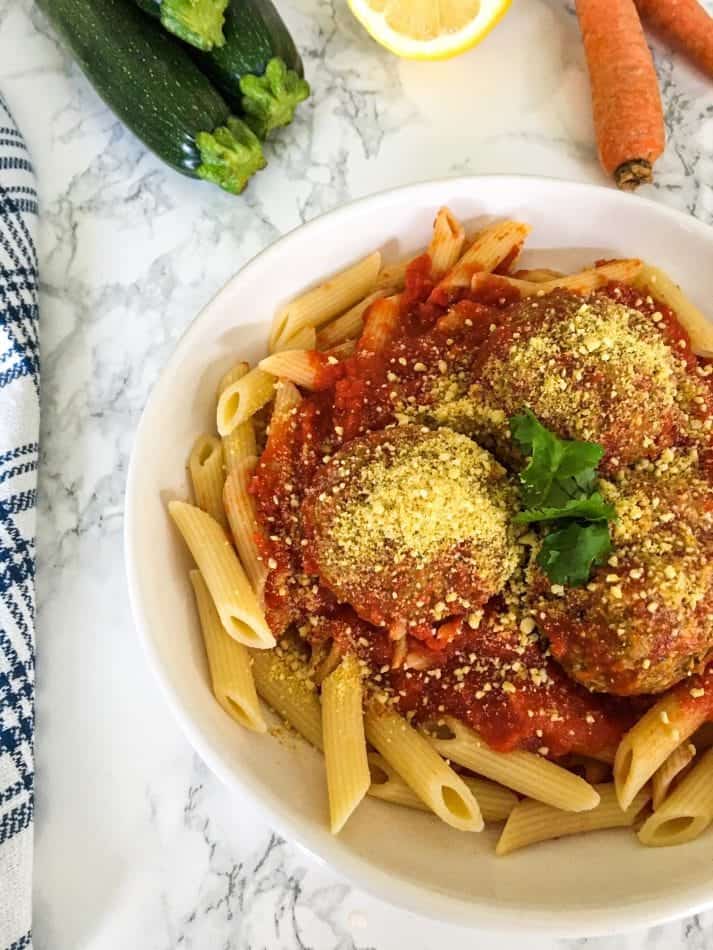 I love this Sneaky Zucchini Meatballs recipe from This Healthy Kitchen. The meatballs are filled with zucchini, carrots, chickpeas, oats, and spices for a protein-packed, veggie-stuffed meal that the kids will love. Serve them with your favorite pasta sauce.  
Get the recipe here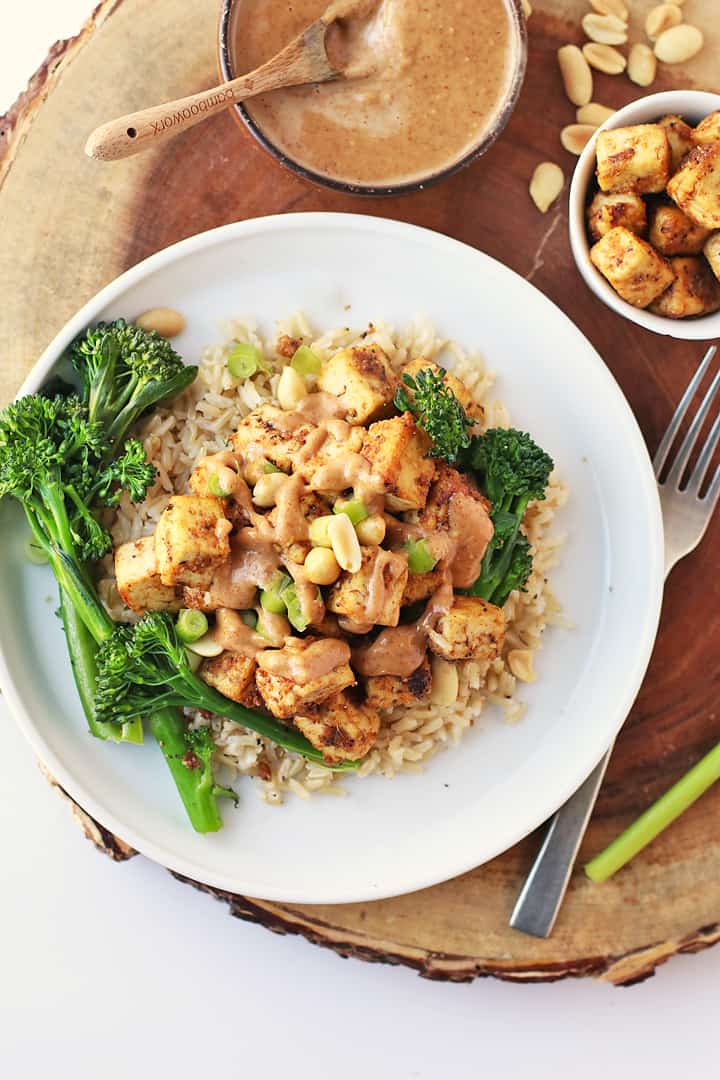 My kids seriously can't get enough of this Crispy Tofu with Peanut Sauce from My Darling Vegan. Serve this tofu with broccolini and rice for a delicious, hearty, and healthy vegan and gluten-free dinner. Made in under 30 minutes!
Get the recipe here.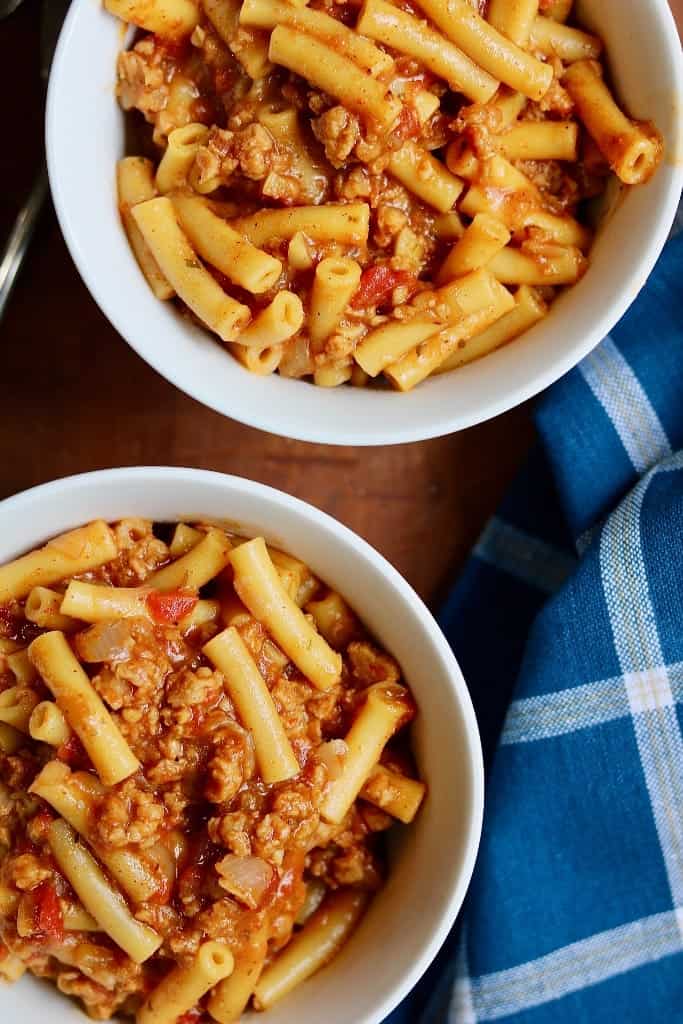 Did you think your Hamburger Helper days were over? No way! The Cheesy Chickpea veganizes Vegan Hamburger Helper! It's a classic meal that is easy, ready in minutes, so much better than the original, and healthy too! Instant pot or stovetop option.
Get the recipe here.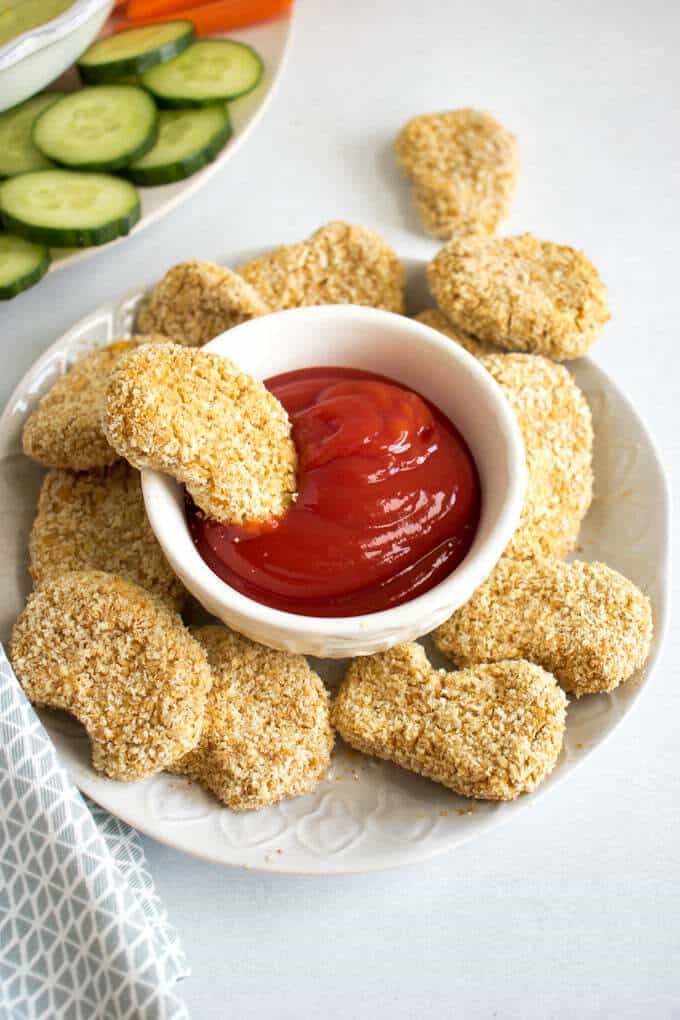 These tasty vegan chicken nuggets from Veggie Desserts are super easy to make with just 6 ingredients! Stuffed with oats and chickpeas, this 30-minute meal is packed with protein for a recipe that the whole family will love. Soy-free, oil-free, and easily gluten-free.  
Get the recipe here.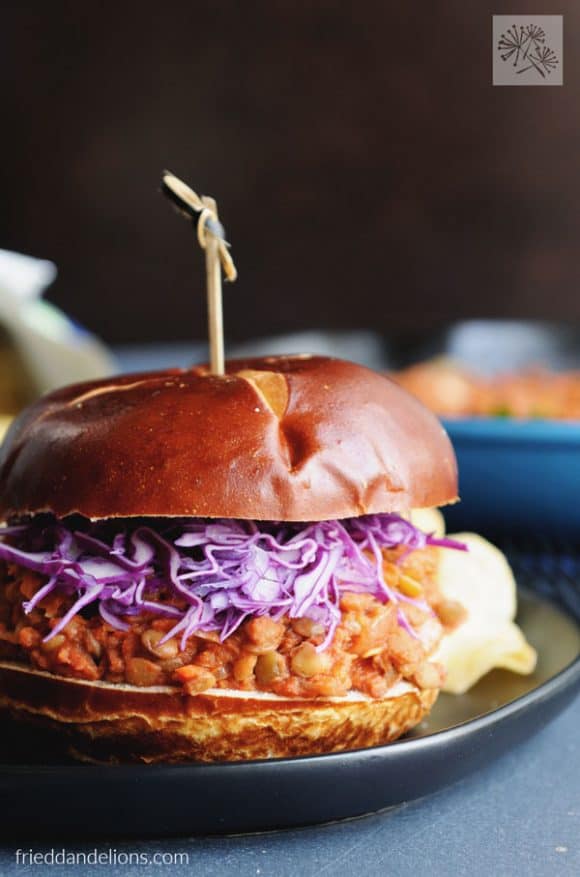 Everyone loves these Vegan Sloppy Joes with Lentils from Fried Dandelions. It's a meal that instantly transports you back to the best parts of childhood! These sandwiches are packed with protein and veggies for the perfect weeknight dinner! 
Get the recipe here.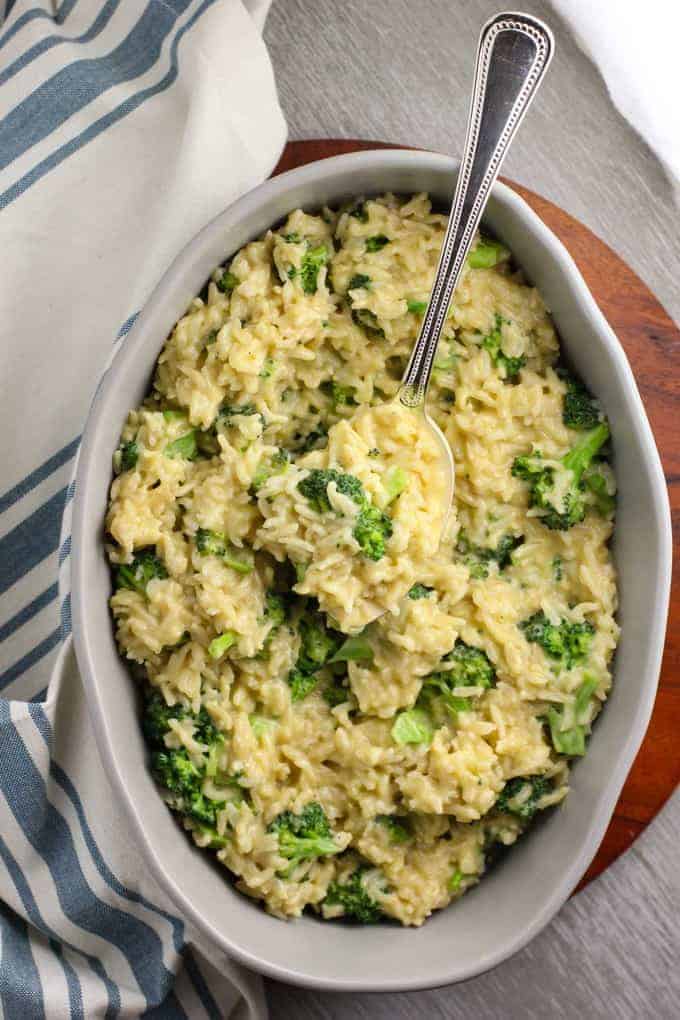 This vegan "cheesy" broccoli and rice casserole from I Heart Vegetables is the ultimate plant-based comfort food! The cheese sauce is so unbelievably creamy no one will believe it's made with vegetables! 
Get the recipe here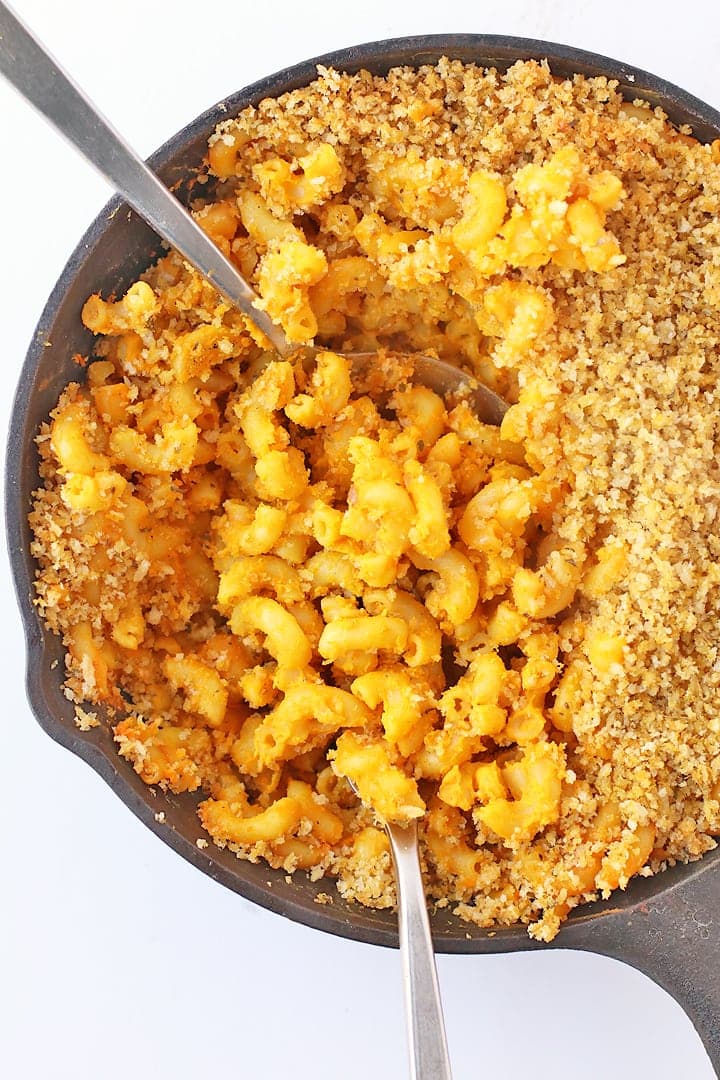 This Vegan Baked Macaroni and Cheese from My Darling Vegan is a healthy twist on classic comfort food. It is made with a veggie-stuffed cheesy sauce for a clever way to sneak in some of those vegetables. 
Get the recipe here. 
If you give one of these recipes recipe a try, snap a photo and share it on Instagram. Make sure to tag
@mydarlingvegan
so I can see your creations!