These juicy Portobello Steaks are made with just 4 ingredients in just 30 minutes for a delicious and wholesome plant-based meal that will satisfy your cravings.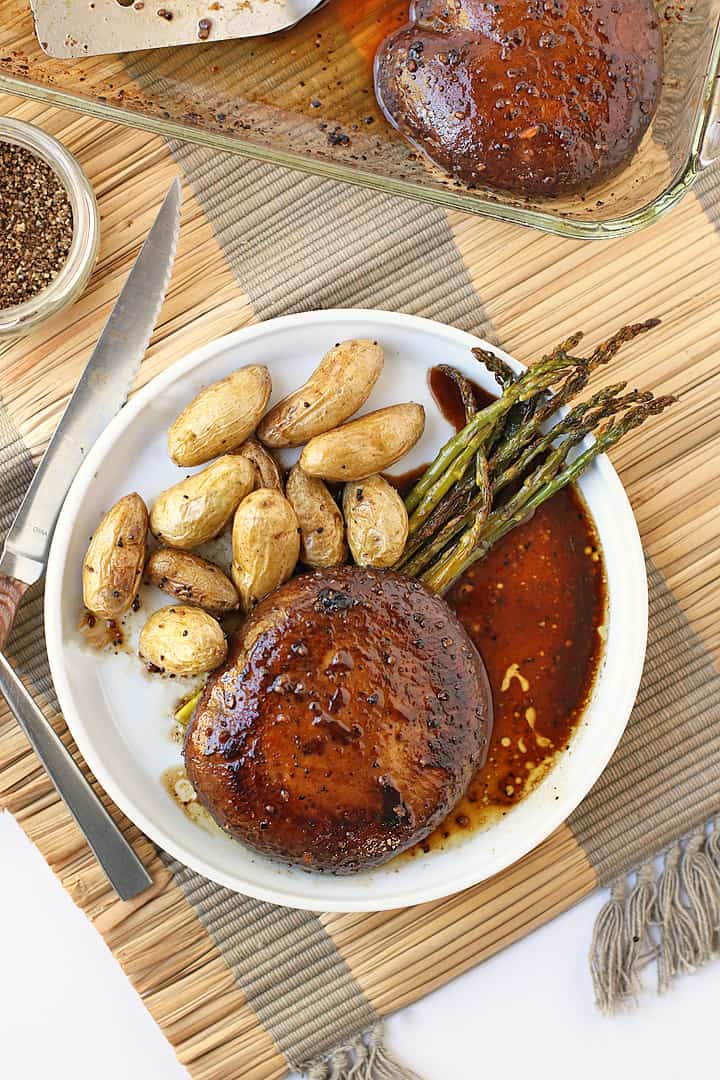 This post contains affiliate links. For more information, please see my privacy policy.
One of the perks of being a parent is that summer vacation once again feels like summer vacation!
With under a month left of school for my little ones, I've started getting pumped up about the many trips I've got planned. With the kids there will be camping and trips to the ocean, river days, and a trip to Seattle. For myself, I'm getting ready for a New York reunion with some of my favorite people in the world followed by my first overseas trip in 10 years.
Ahh! I can't wait.
Beyond the travels we have planned, summer brings long days of sunshine, river sitting, baseball watching, water playing, gorge hiking, and backyard barbecuing.
Ahh! I REALLY can't wait!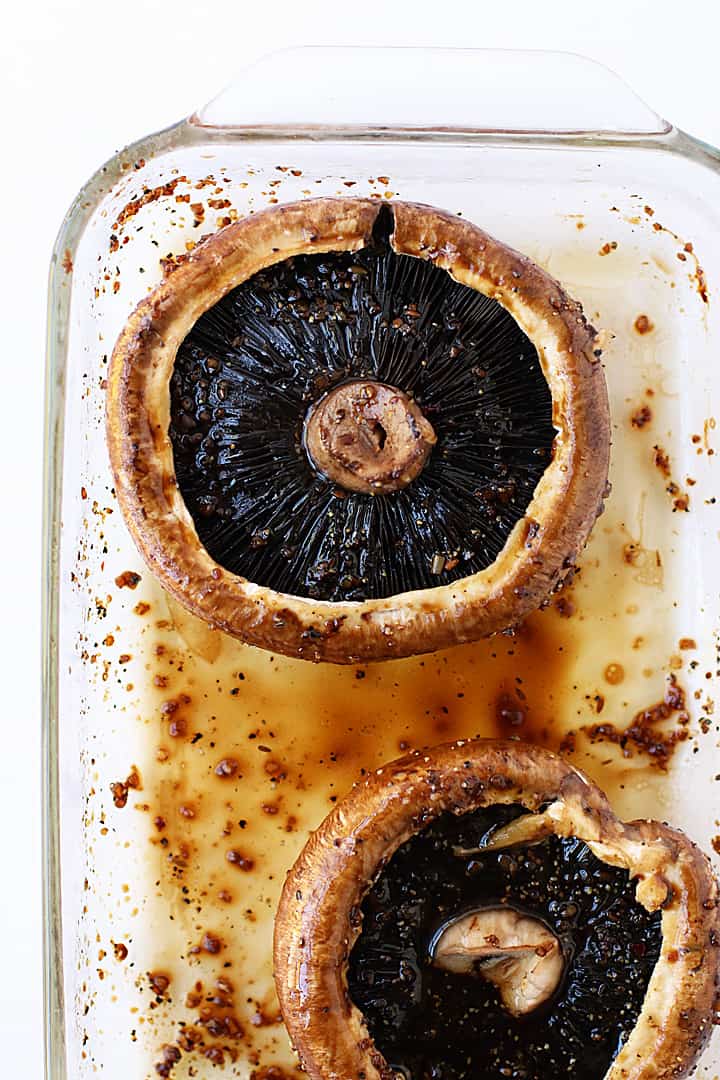 Truth be told (and I don't need to tell my long-time readers), past summers have been a difficult time for me. With young kids at home and little chance to work, single parenting becomes burdensome. Days are endlessly long and it feels like the fun of summer is being had be everyone but me. Last summer was particularly painful as I spent most of it mending a broken heart. It was hard to watch the wonderful season of summer pass me by. It was as though I was watching it through a television and could not participate.
This year things feel different.
Not only are my kids a year older which brings a year more of independence and companionship but also I am no longer parenting completely alone anymore. And that, my friends, allows me to start dreaming up all the magical parts of summer I have missed for many years. It also makes me realize just how hard the last 3 years of single parenting have been.
To my single parent friends, you are amazing!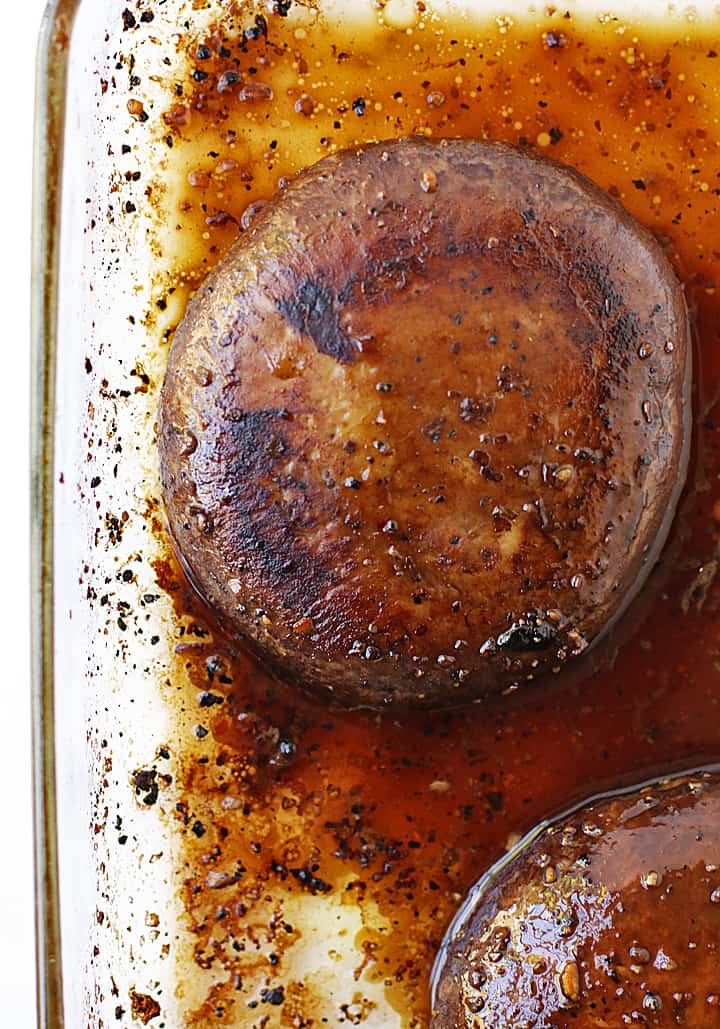 Ah, but now I am WAAAAY off topic. Get me talking about gratitude or single parenting and I'll forget why I'm even here.
Portobello Steaks, my friends!
Among the activities I'm most pumped up about this summer is backyard barbecuing. And while this recipe is for baked Portobello Steaks, you can definitely grill them if you prefer. For that, you can follow these directions.
Wether you grill or baked these Portobello Steaks, I think you're going to love the addition to your summer dinners. I kept this recipe for Portobello Steaks simple because the mushroom needs little to make it delicious. Juicy, meaty, and full of flavor, all it needs is a little bit of olive oil, balsamic, and steak spice for the perfect tender and tasty steak.
Note: Most steak spices are vegan, but make sure to check the label. This is my favorite.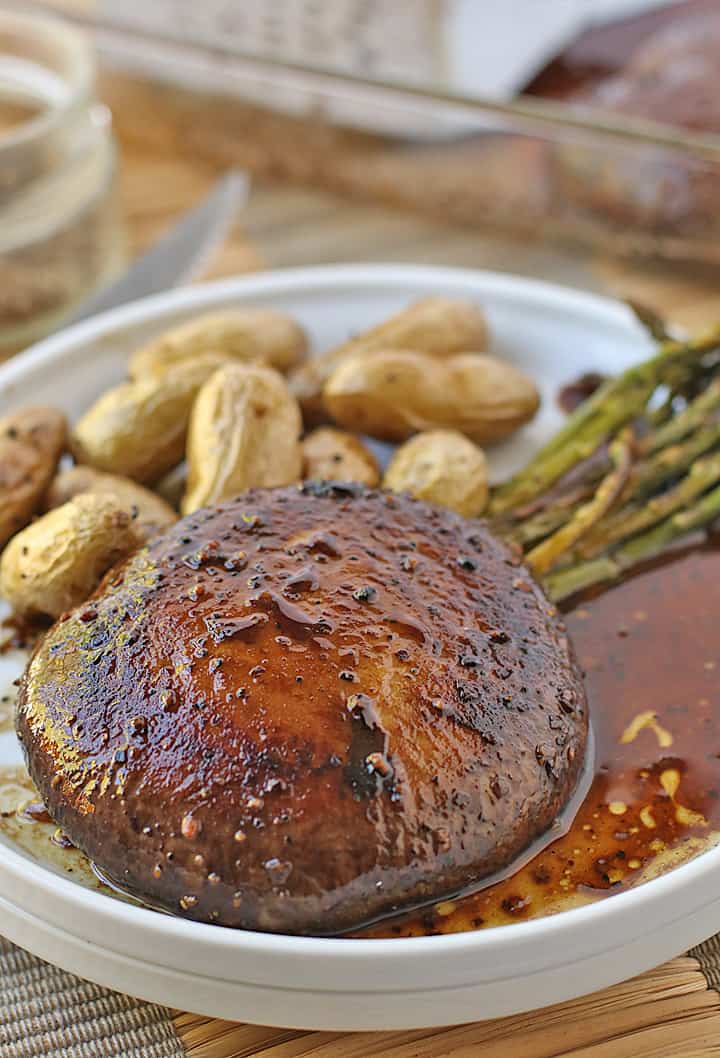 I then bake these portobello steaks in the marinade of oil, vinegar, and spices and use any leftover marinade as a gravy to serve along side. Delicious and simple!
In addition to these portobello steaks a few of my favorite summer barbecue foods are:
To summer that's nearly upon us, let's eat!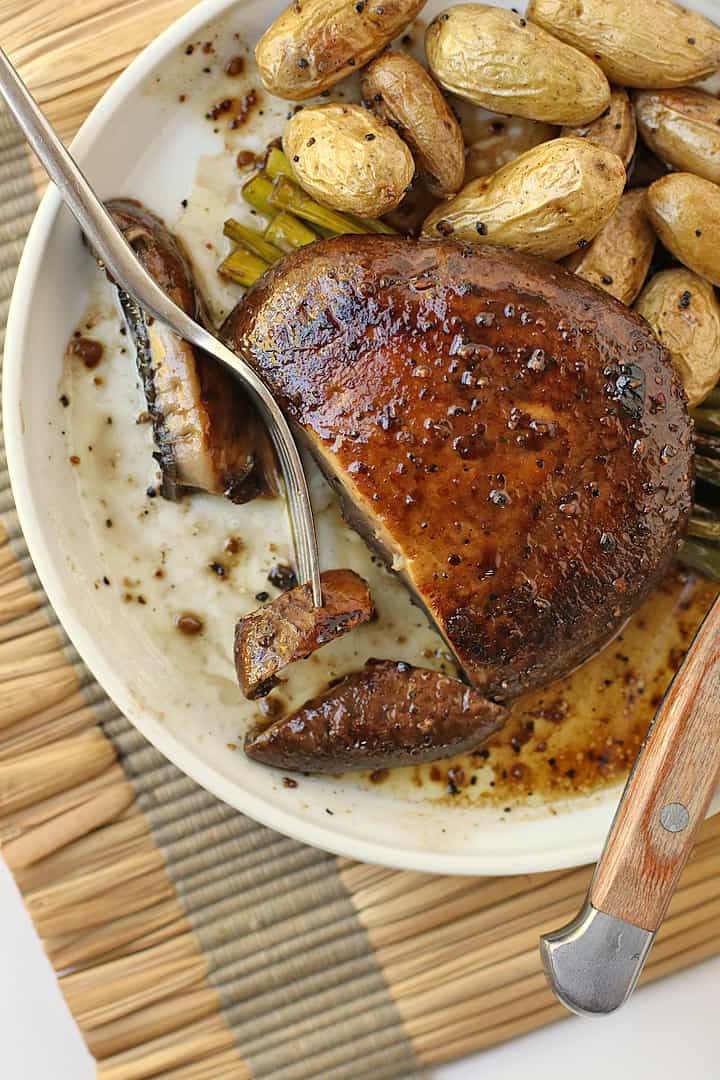 Portobello Steaks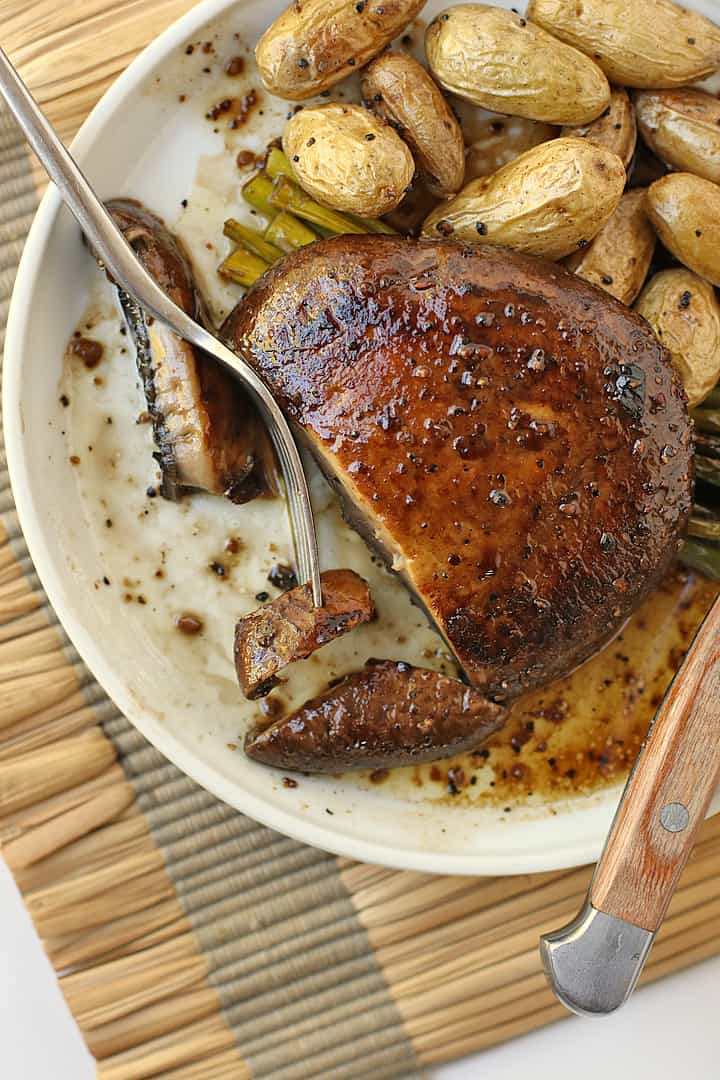 These juicy Portobello Steaks are made with just 4 ingredients in just 30 minutes for a delicious and wholesome plant-based meal that will satisfy your cravings.
Course:
Main Course, Main Dish
Keyword:
Portobello Steaks
Instructions
Preheat the oven to 400 F.

In a large shallow dish, combine olive oil, balsamic vinegar, and steak spice. With a pastry brush, generously brush the marinade on the tops and bottoms of each mushroom.

Place mushrooms in the remaining marinade, top side down and bake, uncovered, for 20 minutes. Remove from oven, flip, and bake another 5-10 minutes until mushrooms are cooked all the way through.

Optional - Once mushrooms are finished baking, heat a cast iron griddle over medium high-heat. Place mushrooms, top side down on hot skillet and brown for 2-3 minutes until steaks are slightly charred.


Serve with roasted potatoes and grilled vegetables.
Recipe Notes
If you'd rather grill these steaks, follow these instructions. 
Nutrition Facts
Portobello Steaks
Amount Per Serving
Calories 132
Calories from Fat 117
% Daily Value*
Total Fat 13g 20%
Sodium 2mg 0%
Potassium 22mg 1%
Total Carbohydrates 2g 1%
* Percent Daily Values are based on a 2000 calorie diet.
If you give this recipe a try, let us know what you think in the comments below. Or snap a photo and share it on Instagram. Make sure to tag @mydarlingvegan so I can see your creations!