30 Day Cleanse + 65 Vegan Cleanse Recipes
What better way to kick off the New Year than with Veganuary – a cleansing of the body and mind? Follow along on my 30-day cleanse with these 65 recipes for a month of vegan and gluten-free clean eating.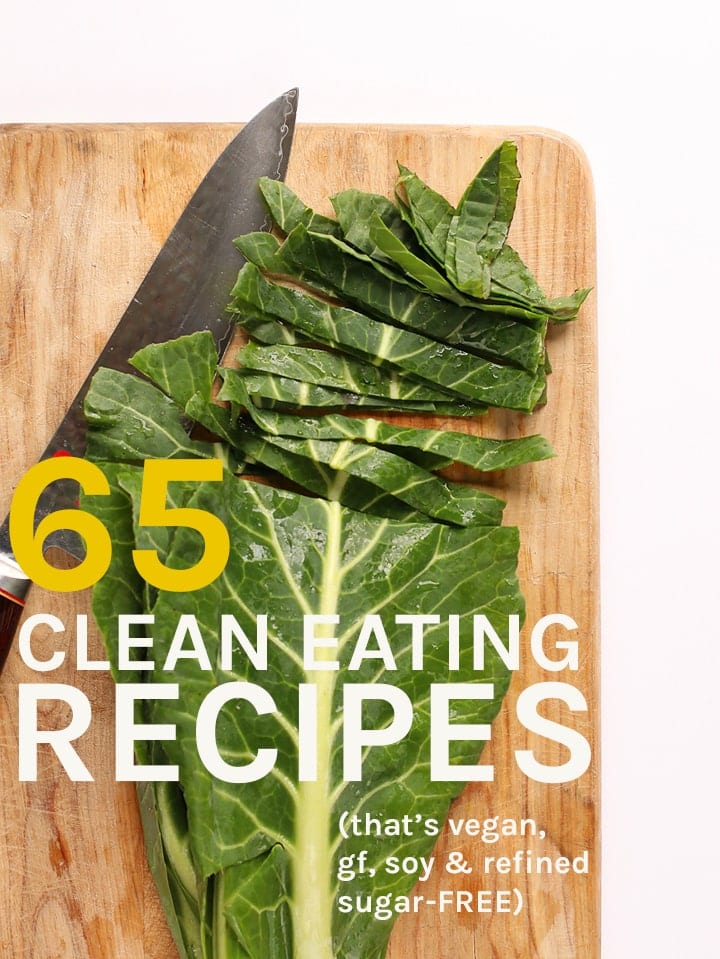 It's the return of the 30-day cleanse!
I used to think New Year's resolutions were a kind of silly. They never turned out too well for me. Within a few days of the new year, my goals were long forgotten and only the faint guilt of broken resolutions lingered. So for years, I ignored the ritual altogether.
More recently, however, I've started to see the whole new year's resolutions thing in a new light. I look forward to the fresh start that is symbolized through the changing of calendar years. It's a renewed chance to evaluate where I am and where I want to go, a chance to shed the unhealthy habits that have dragged me down and reach for the things that give me life. Now what once was an arbitrary calendar change from December 31 to January 1 has become the perfect time to hit the "refresh" button of life.
And so with a fresh view and an optimistic outlook, I'm kicking off this Veganuary with my annual 30-day vegan cleanse as both a physical and mental way to clean up and start fresh.
Get my Clean Eating Shopping list.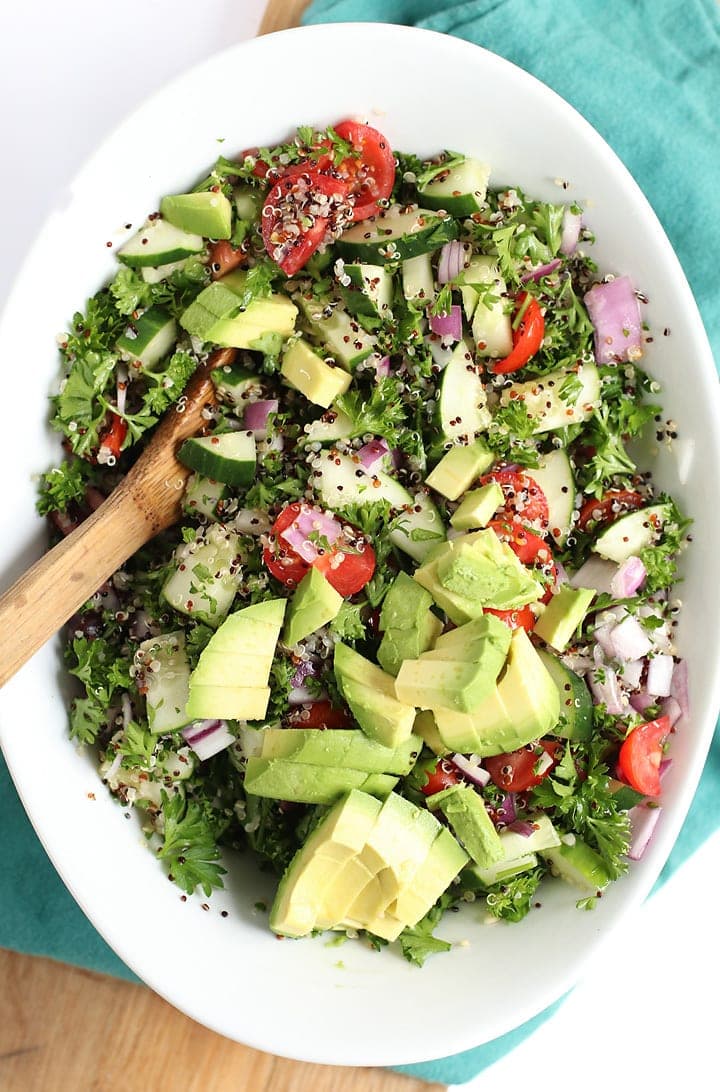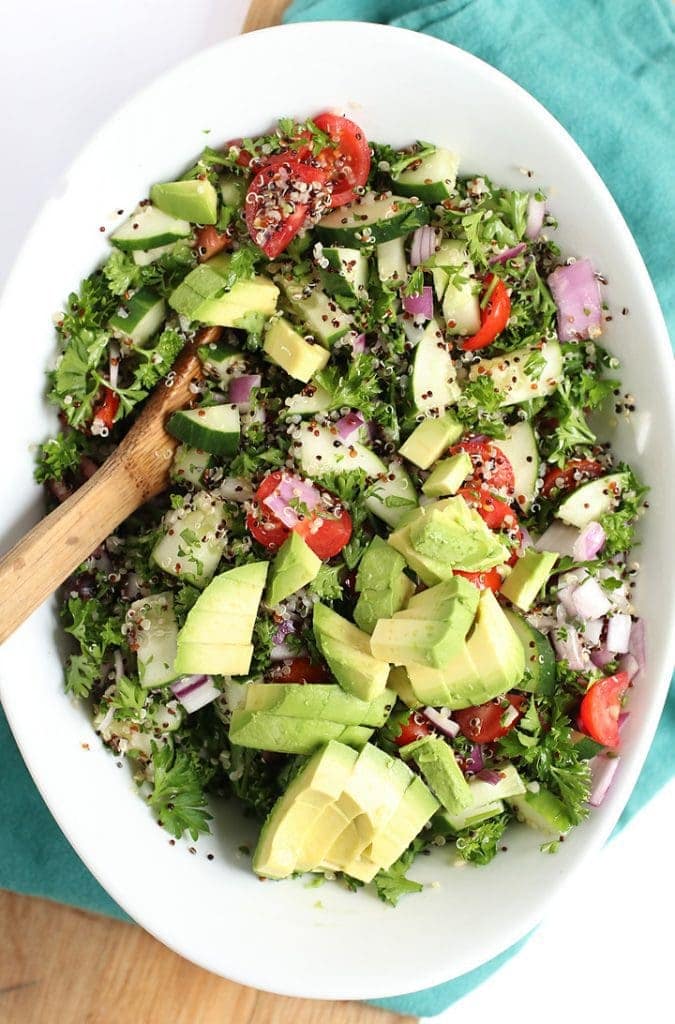 What is the 30 day cleanse?
It's a chance to clean out my system with a few clean eating guidelines that I made up several years ago. More specifically, that means:
I don't eat/drink:
coffee (which I've given up long ago)
alcohol
processed foods
processed sugar
high-carb/starchy foods
gluten
I eat/drink limited:
And I do eat/drink:
lots of water
fruits & veggies
lentils and beans
nuts and seeds
Not only do I kick off every new year with a 30-Day Cleanse as a way to get back health after the holiday season, but I also ask YOU to join along.
And this year I have TWO things to make healthy eating SO MUCH EASIER.
---
Clean Eating Vegan ebook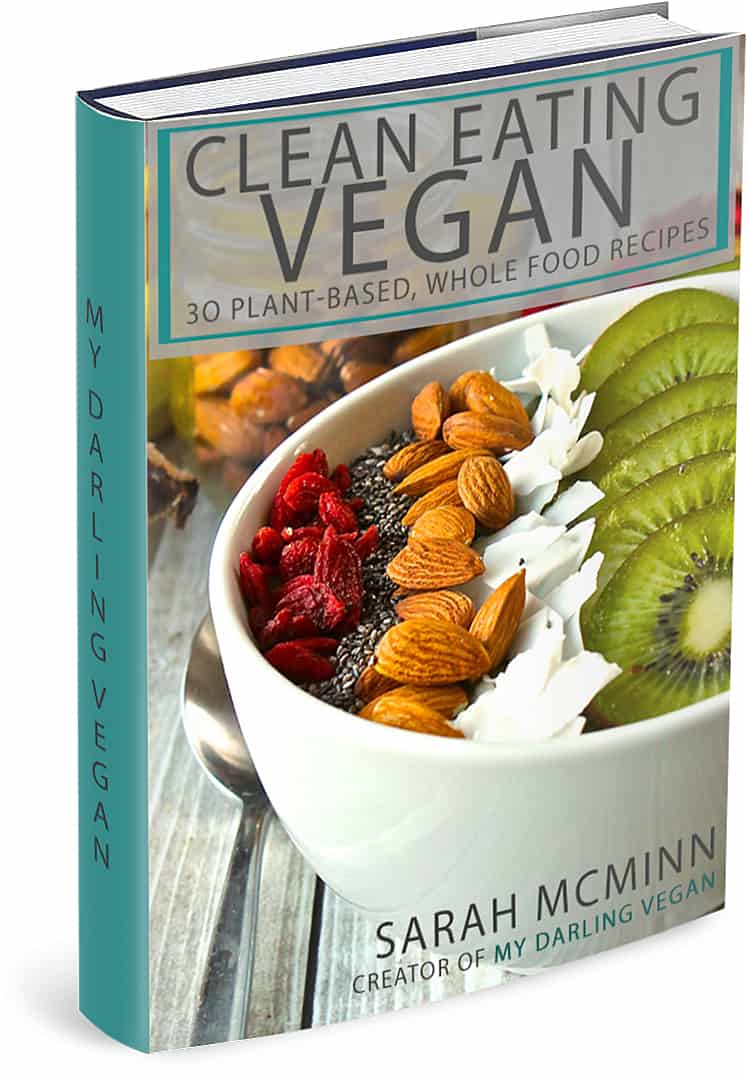 The 30 Day Cleanse eBook is filled with 30 of my favorite cleanse-approved recipes with everything from breakfast to dessert.
And it's entirely FREE when you join the My Darling Vegan Newsletter.
What's the My Darling Vegan Newsletter?
The My Darling Vegan Newsletter is a way to get weekly delicious vegan recipes straight into your inbox and always be the first to know what's new in the MDV community.
So make sure to grab a copy of the ebook today.
---
Clean Eating Vegan Groceries
For most of my non-perishable items, I shop at Thrive Market. (<<affiliate link). Thrive Market is an online marketplace that is on a mission to make healthy living easy and affordable for everyone. Thrive Market has thousands of best-selling organic foods and natural products and they are priced 25-50% lower than traditional retail prices!
How do they do that? By getting their food at wholesale prices, Thrive Market is able to cut out the middleman and provide awesome goods at a HUGE discount! Cheaper prices, better foods, and the convenience of it being shipped right to your door! And the best part? When shopping, you can filter your search to "vegan" or "gluten free" items only and you've got your own online clean eating grocery store! Thrive Market has saved me a ton of money and time and I HIGHLY recommend checking it out.
Use my link and you'll get and extra 25% off your order + a FREE 30-Day Trial to Thrive Market. (<<affiliate link)
Get my full shopping list, as well as my pantry staples.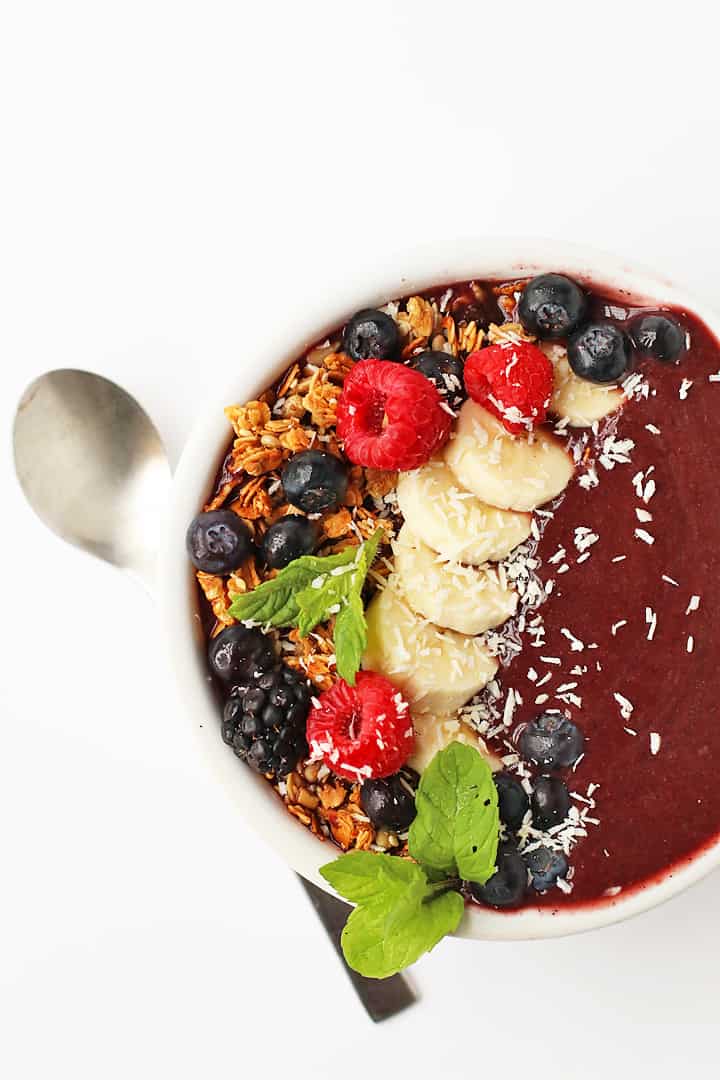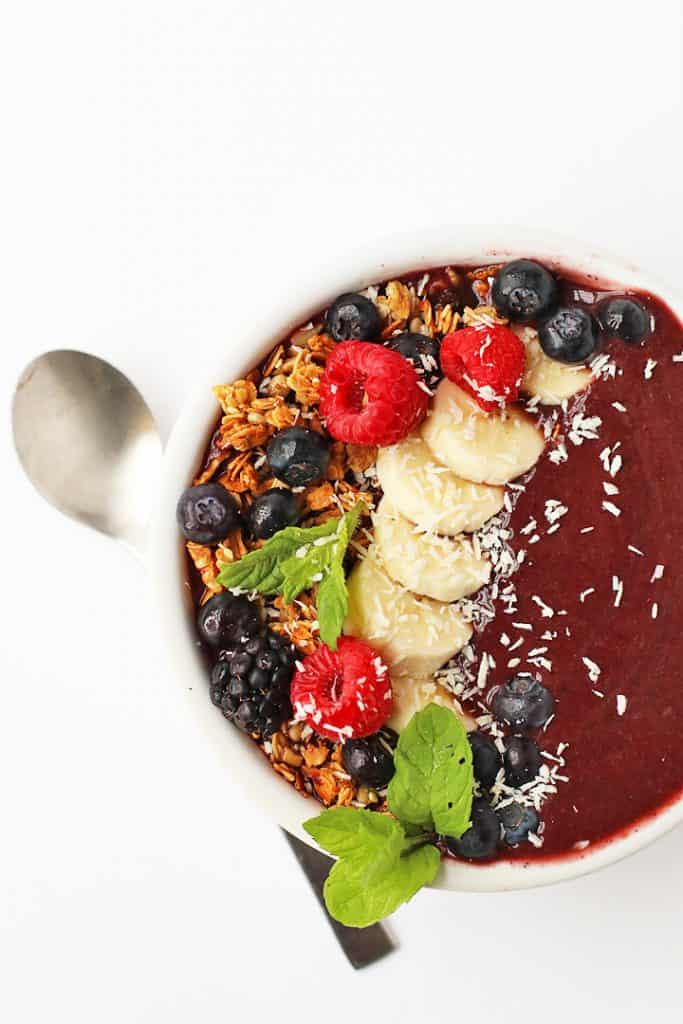 Breakfast Recipes
Breakfast is, without a doubt, the most important meal of the day. Getting food in your system within the first 30 minutes of waking up has a huge impact on your overall health and energy throughout the day. During my 30-day cleanse, I like to start off with a light breakfast right when I wake up, like my protein-packed chia pudding, and then have a second, heartier breakfast mid-morning.
Here are a few of my favorite healthy vegan breakfasts:
Swiss Chard Chickpea Scramble
Shiitake Mushroom and Kale Savory Oats
---
Smoothie Recipes
Smoothies and shakes can often be a good mid-morning or mid-day snack between meals. They are rich in nutrients, vegetables, and calories to help keep you energized during the slow parts of the day.
This 3-Ingredient Peanut Butter Protein Shake (pictured above) is my go-to vegan cleanse smoothie. Packed with protein, incredible flavor, and made with just 3 ingredients!
Make sure to try it out as well as the rest of the vegan smoothies below: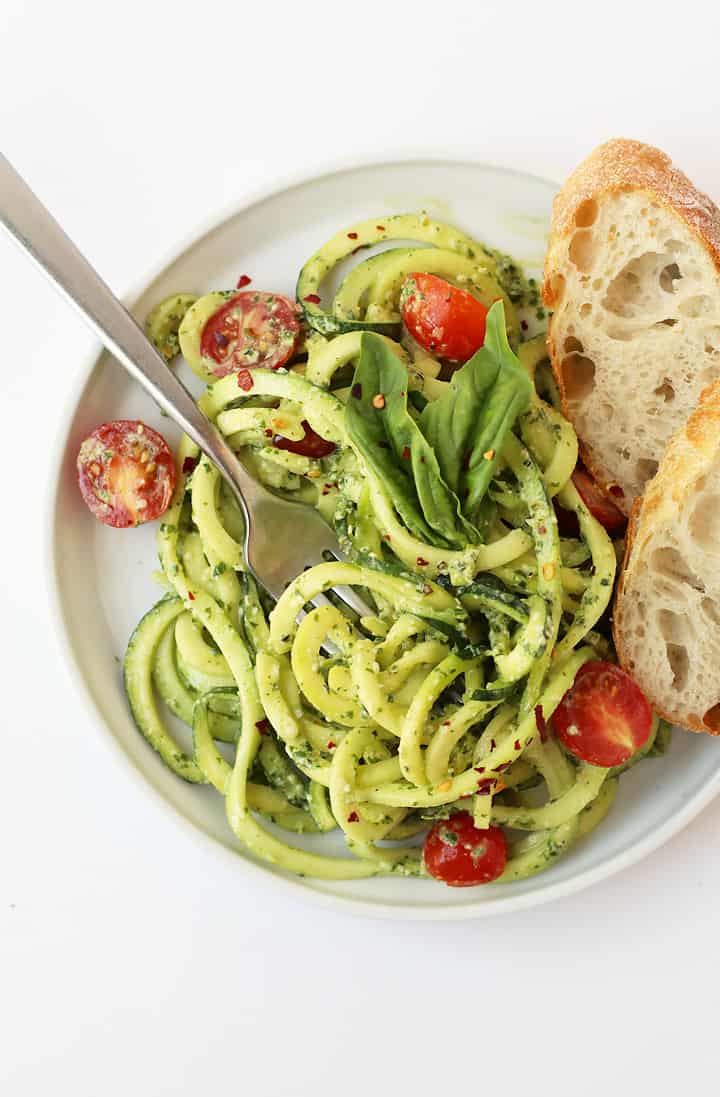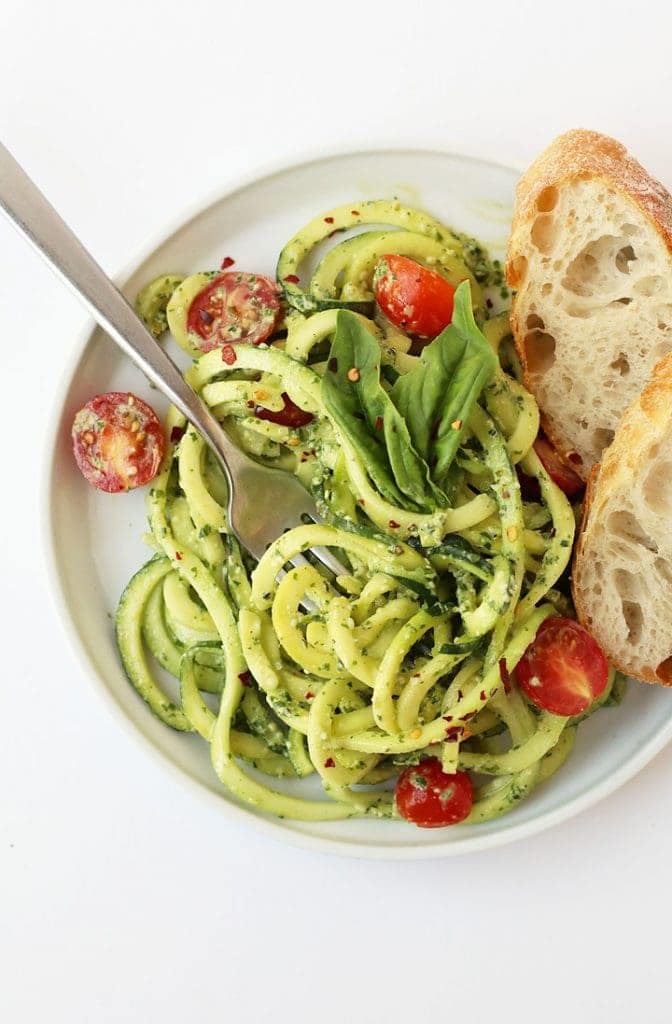 Lunch Recipes
Having a refrigerator full of fresh produce is key to the success of your midday cleanse meals. I love to make big hearty salads with greens, roasted chickpeas, vegetables, seeds, and tahini garlic dressing.
When I have a stocked fridge, my 30 day cleanses are much easier to accomplish.
A few of my favorite cleanse-approved vegan lunches:
Asian Vermicelli Noodle Salad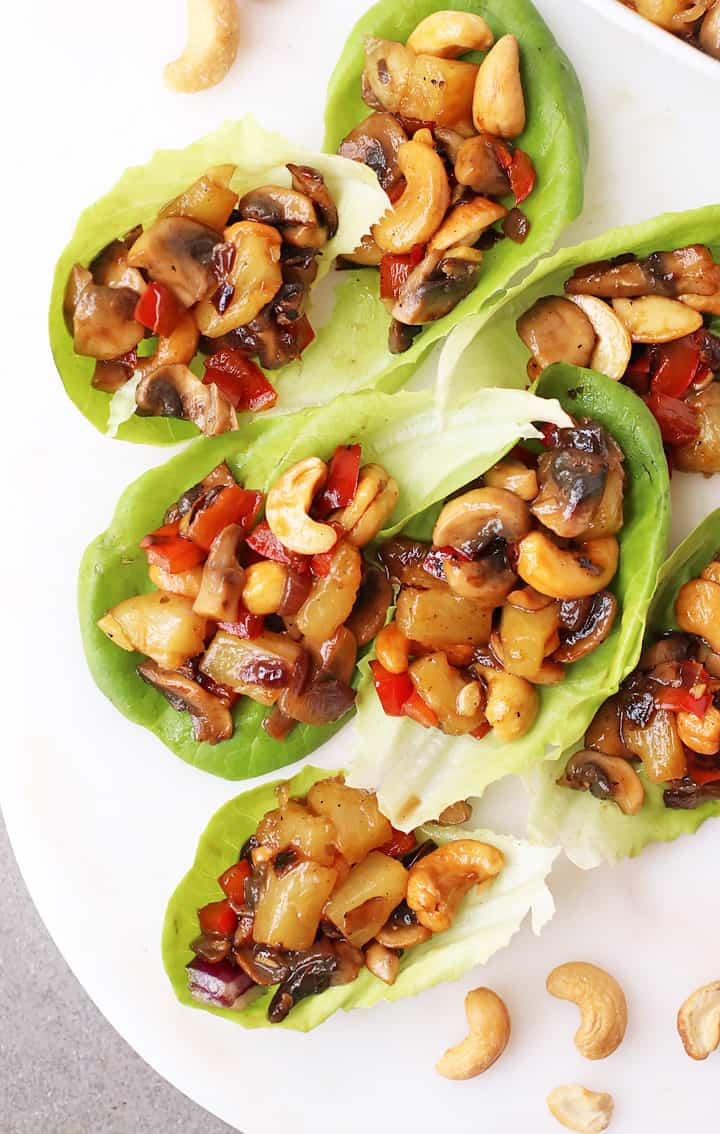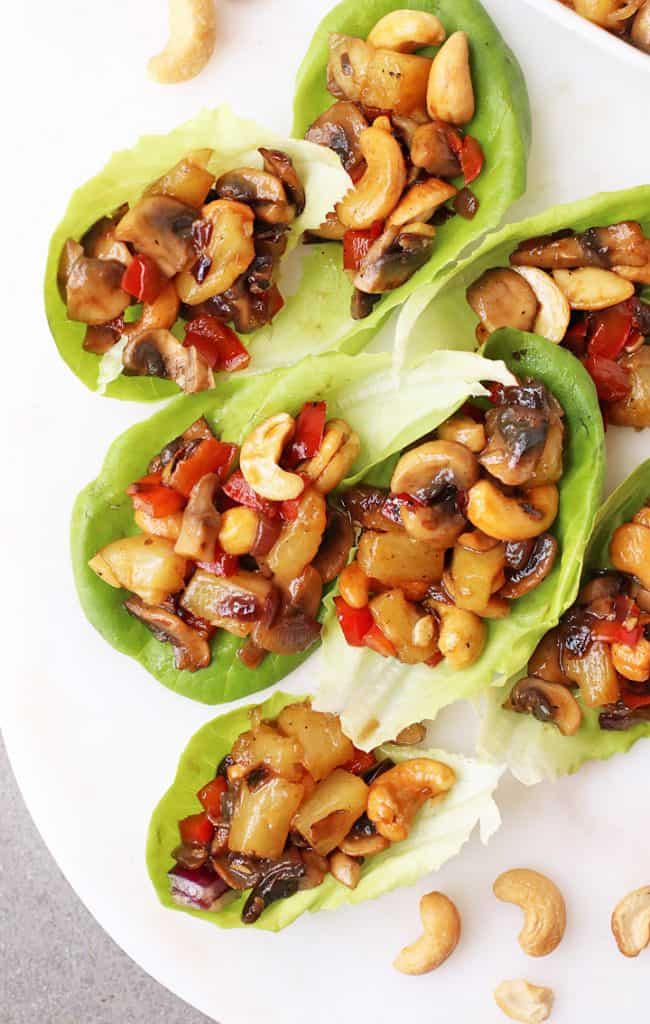 Snack Recipes
When you're on a 30 day cleanse, healthy snacks are incredibly important to have on hand. I'll make a batch of guacamole or a cheddar cheese ball and eat it with fruits and veggies when I start to get hungry.
These Mushroom Teriyaki Lettuce Wraps are also easy to keep on hand. Keep the filling and lettuce separate until ready to snack. The filling will keep in the refrigerator for up to 5 days.
Here are a few of my other favorite Veganuary snacks.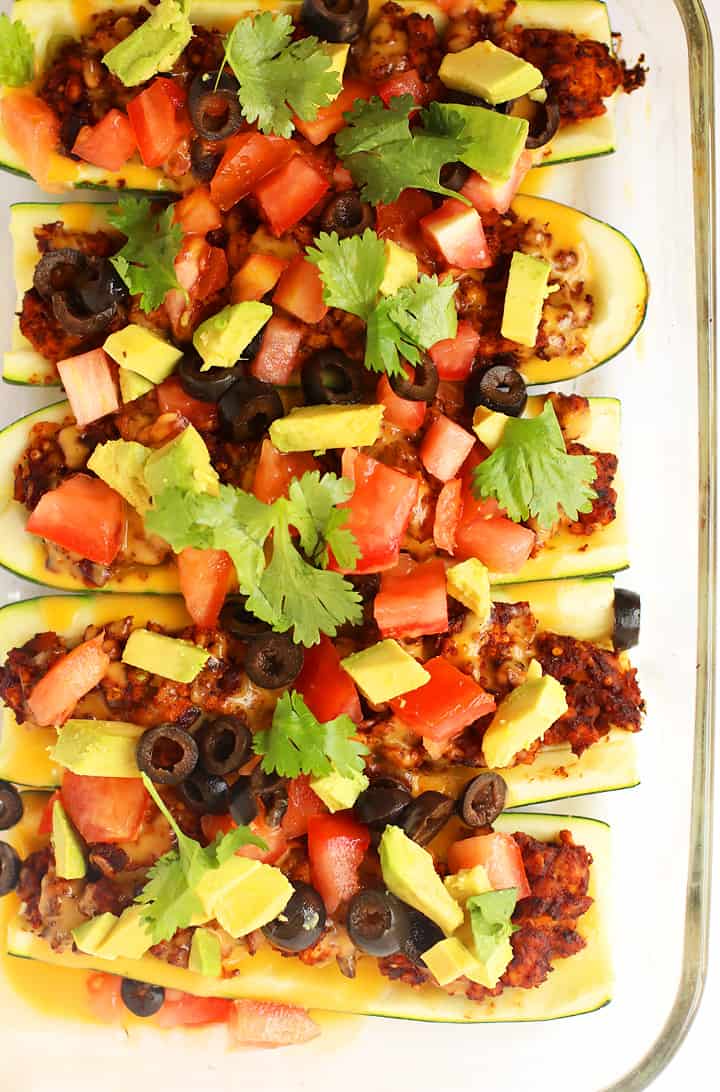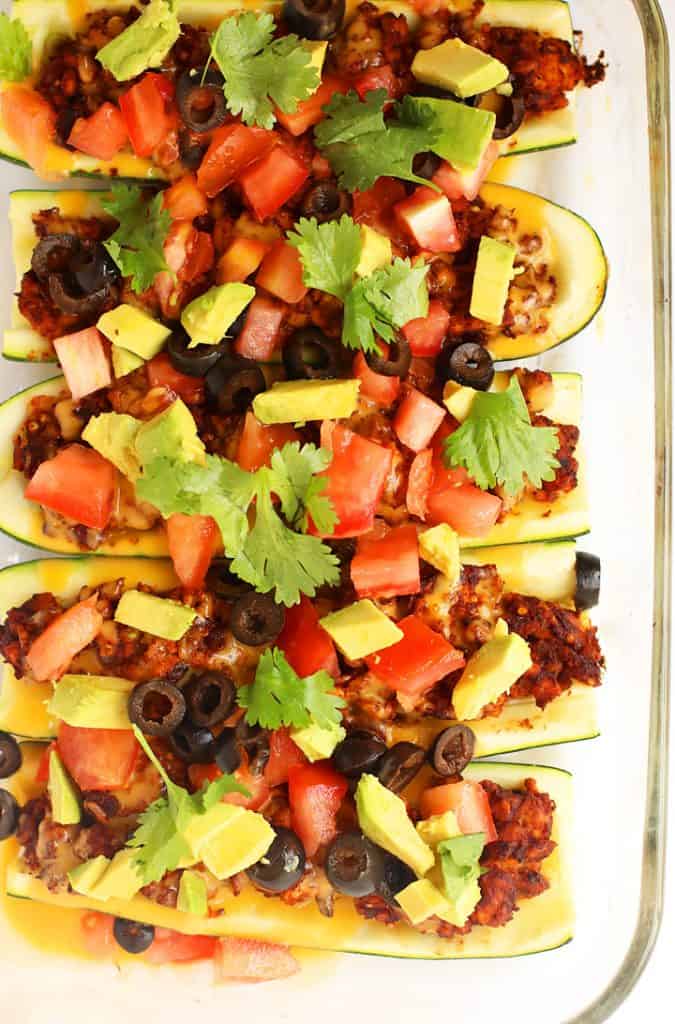 Dinner Recipes
There are so many dinner options, I could write a whole post for just dinner. Most of them can be found here. From Buddha bowls to skillet enchiladas to portobello steaks, there is an endless option for dinner. You could be enjoying a different meal every night of the week.
Here are a few of my go-to dinner recipes during my 30-day cleanse.
Deconstructed Burrito Bowls
Deconstructed Burrito Bowls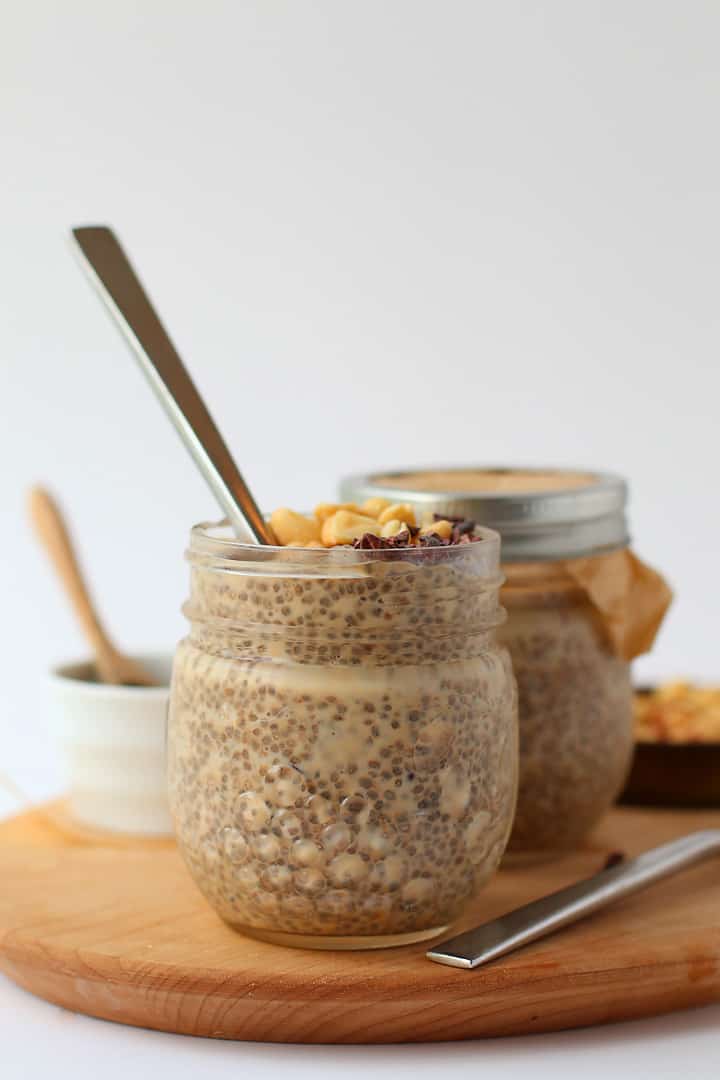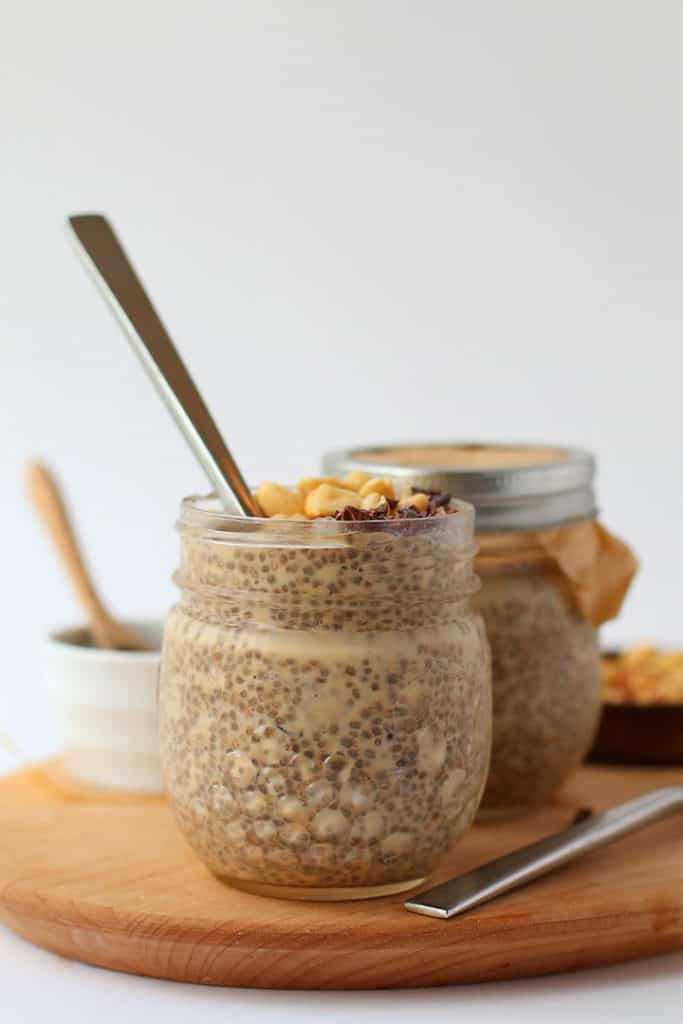 Dessert Recipes
You can even have dessert when your cleansing! That means vegan, (obviously) gluten, soy, and refined sugar-free desserts that you can enjoy on your 30-day cleanse!
One of my go-to cleanse desserts is chocolate chia pudding. It's incredibly easy to make for a deeply satisfying chocolate treat.
Here are a few more of my favorite clean eating vegan dessert recipes.
Cacao and Goji Berry Power Cookies
Coconut Macaroons
---
Vegan Starter Kit
Are you new to veganism? Make sure to check out my Vegan Starter Kit at Thrive Market. (<<affiliate link)
If you are unfamiliar with Thrive Market, I recommend reading my full review. Thrive Market is my go-to online grocery store for organic foods. Their products are quality, organic, and priced 25-50% lower than traditional retail prices! Thrive Market is the perfect way to stock your vegan pantry this January.
If you're joining me on the 30 days cleanse, share your snacks and meals on Instagram. Tag #30daycleanse and #mydarlingvegan so that I can share your photos with the My Darling Vegan community.
And don't forget to grab your FREE copy of Clean Eating Vegan!

Happy clean eating!
Written by Sarah McMinn
If you give one of these recipes recipe a try, snap a photo and share it on Instagram. Make sure to tag
@mydarlingvegan
so I can see your creations!