What is a superfood and how do you use it? Check out My Darling Vegan's Top 10 Superfoods to find out all the benefits of some of the best foods and how to fit them into your daily diet.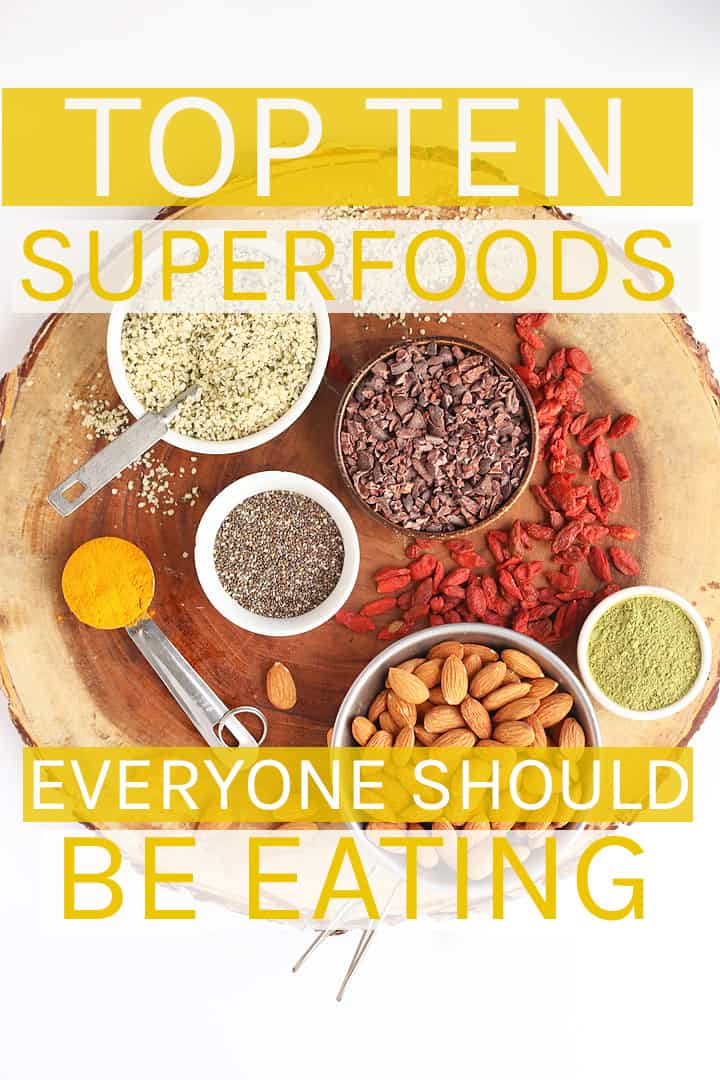 The following links contain affiliate links. That means I get a small commission if you purchase through my link at no extra cost to you. For more information please see my privacy policy.

You've probably heard the word superfood a lot recently. Everyone seems to be wanting to add more superfoods into their diets.
I get it! Superfoods are amazing.
What is a Superfood?
A superfood is any nutrient-rich food that is considered to be beneficial for health and overall well-being. There are many superfoods out there, more than I've tried or even heard of, but today on My Darling Vegan I am sharing with you my top 10 superfoods.
Under each one, I've given a brief explanation of what it is, how to use it, a few of their many benefits, and a couple of recipes to help you start experimenting.
Now, let's take a look at the superfoods I've always got stocked my kitchen.
Click for a printable pdf!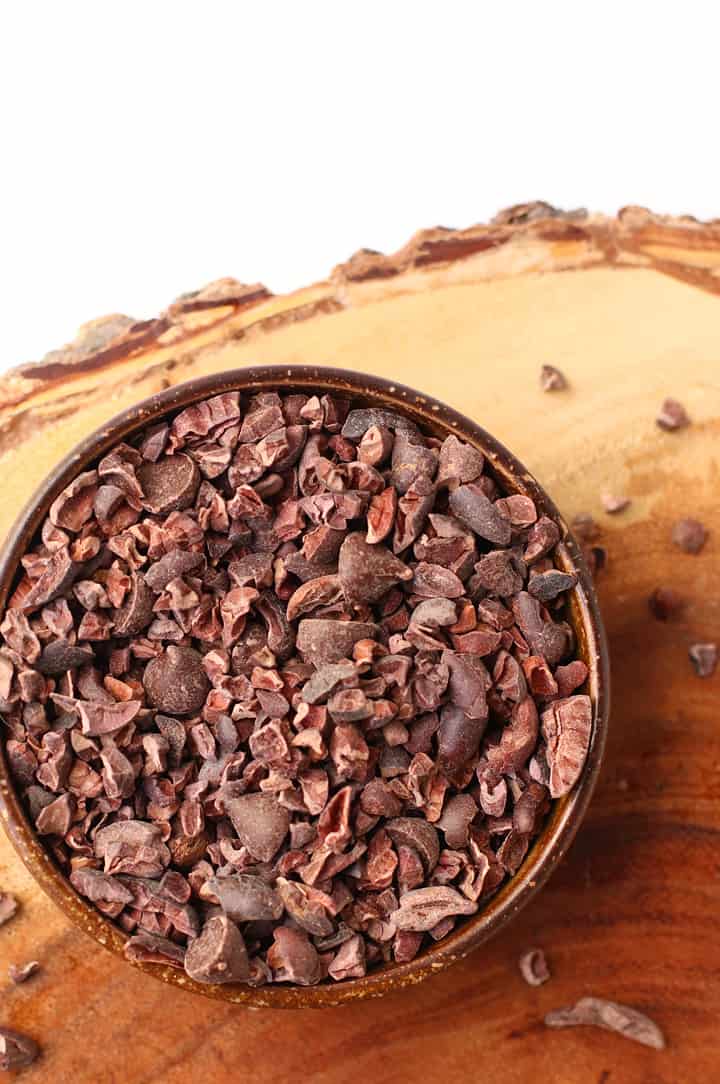 Cacao Nibs
Cacao nibs are the seeds from the fruit of the cacao tree - the tree that produces the bean from which we make cocoa and chocolate. Cacao nibs are bold in flavor and slightly bitter in taste. With the perfect crunch, they add wonderful taste and texture (not to mention many many health benefits) to cookies, oatmeal, smoothies, and more.
Benefits of Cacao Nibs
High in antioxidants
Mood boosting
Enhances energy and focus
Great source of fiber, iron, and calcium
Prevents premature aging and promotes skin health
Read more about cacao and grab some for yourself to start experimenting.
Recipes with Cacao Nibs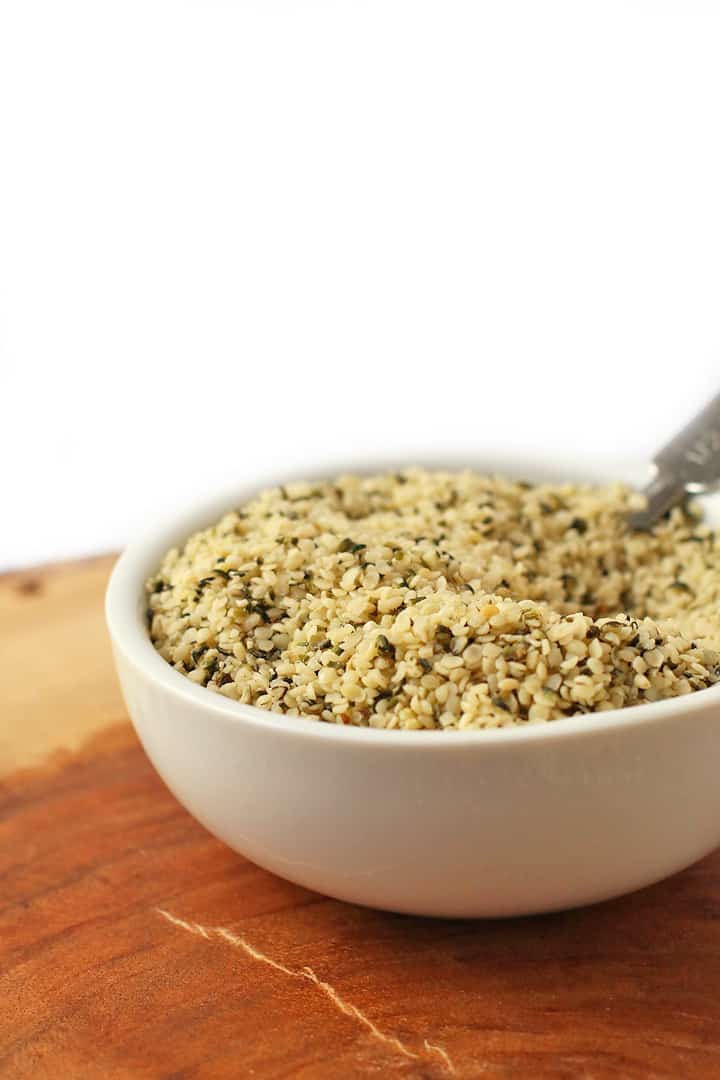 Hemp Hearts
Hemp hearts are the shelled seeds of the industrial hemp plant (related to cannabis plant). They have an earthy nutty flavor and a nice soft crunch. Despite being so small, they are packed with nutrients. So go ahead, sprinkle them on your salads, and dinner bowls. Blend them in your smoothies, or add them to your tofu scrambles.
Benefits of Hemp Hearts
Provides a complete protein
Promotes weight loss
Hair, skin, and nail health
Filled with Omega-3s
A great source of natural energy
Read more about hemp hearts and pick up some for yourself.
Recipes with Hemp Hearts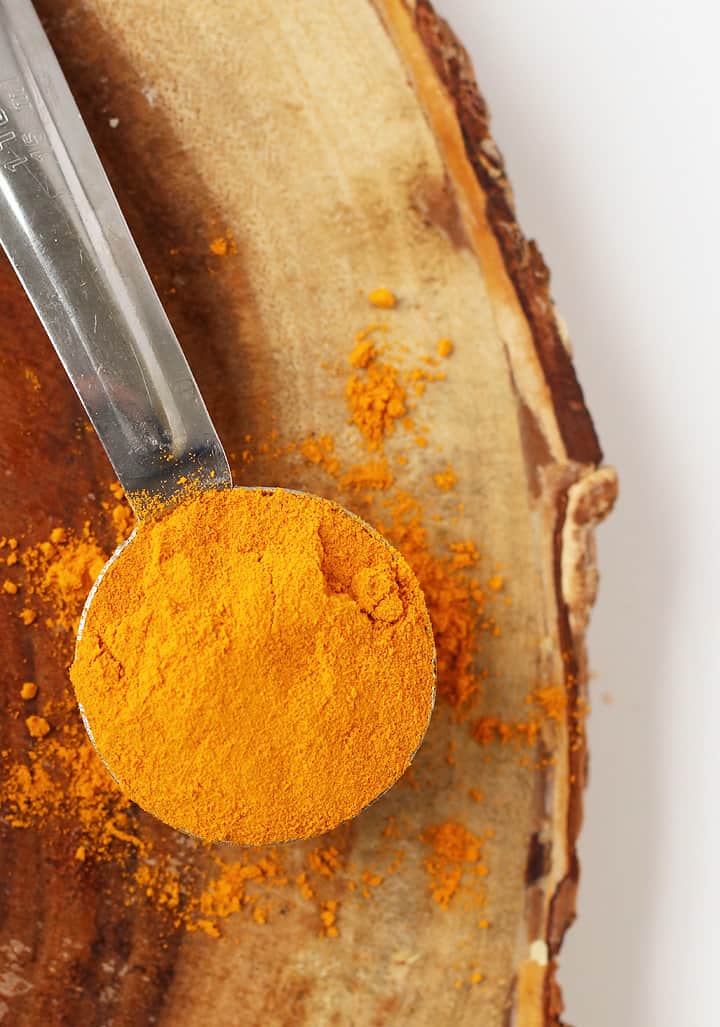 Turmeric
Turmeric is a bright yellow spice that comes from the roots of a plant in the ginger family. It is used often in Indian and Asian cuisine. Best known for its anti-inflammatory effects, turmeric is one of the oldest herbal medicine. Its subtle flavor makes it easy to add to your soups, scrambles, and nut-cheeses to enhance color and provide healthful benefits without compromising the flavor.
Benefits of Turmeric
Decreases inflammation in vessels, skin, and gut
Balances mood
Boosts skin health
Alleviates joint pains
Promotes brain and heart health
Read more about turmeric. I love the anti-inflammatory effects of turmeric so much, I take a daily capsule. You can also buy it in bulk and experience the benefits with a daily golden chia latte.
Recipes with Turmeric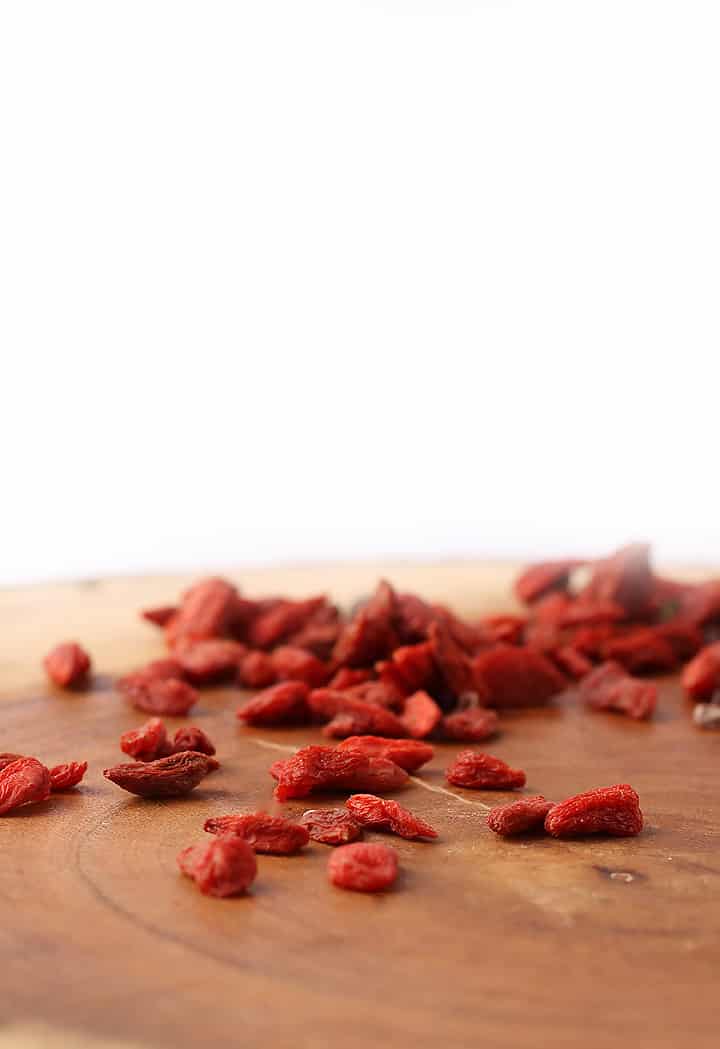 Goji Berries
Goji berries are an ancient Chinese medical berry that can be eaten raw or dried. They are a great source of important vitamins and minerals such as vitamins A and C, zinc, and iron. Goji berries have a sharp tart flavor making them a great addition to cookies, oatmeal, and granola bars.
Benefits of Goji Berries
Powerful antioxidant
Detoxifies the liver
Boosts fertility
Improves immunity and fights cancer
Promotes healthy skin
Read more about goji berries and start adding them to your meals today.
Recipes with Goji Berries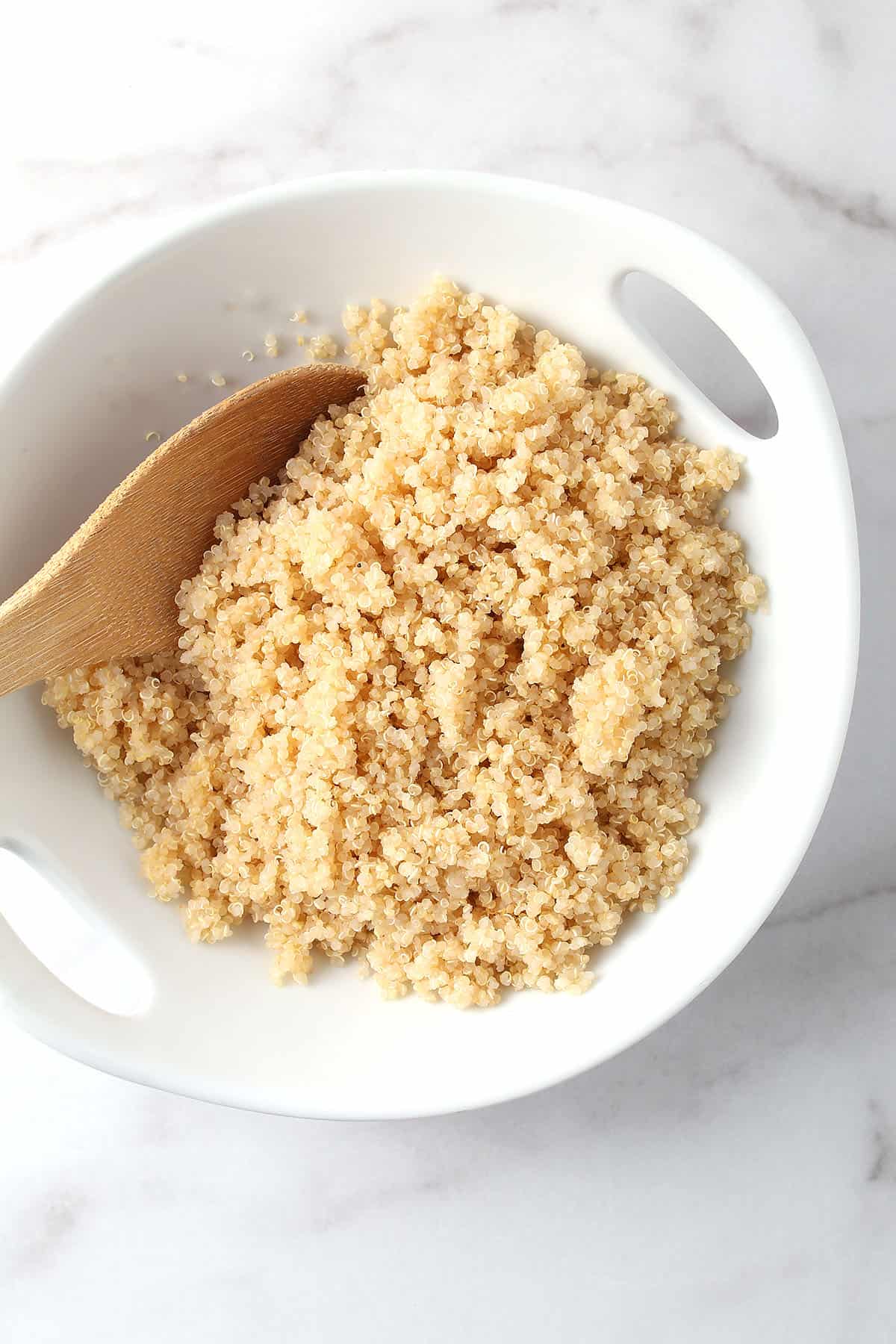 Quinoa
Often miscategorized as a grain, quinoa is actually a seed. Quinoa has been growing in South America for thousands of years, making it one of the oldest superfoods. With a full, nutty flavor and cooking like a grain, quinoa becomes the perfect base for gluten/grain-free bowls and salads. You can also mill the seed into flour which bakes similar to all-purpose flour and makes some of the best gluten-free cookies I've ever had.
Benefits of Quinoa
Aids in weight loss and supports metabolic health
Supports a healthy heart
High in protein, fiber, and important vitamins
Helps control blood sugar and regulate diabetes
Naturally gluten and grain free for a hearty grain-like substitute.
Read more about quinoa. And start cooking with it today.
Recipes with Quinoa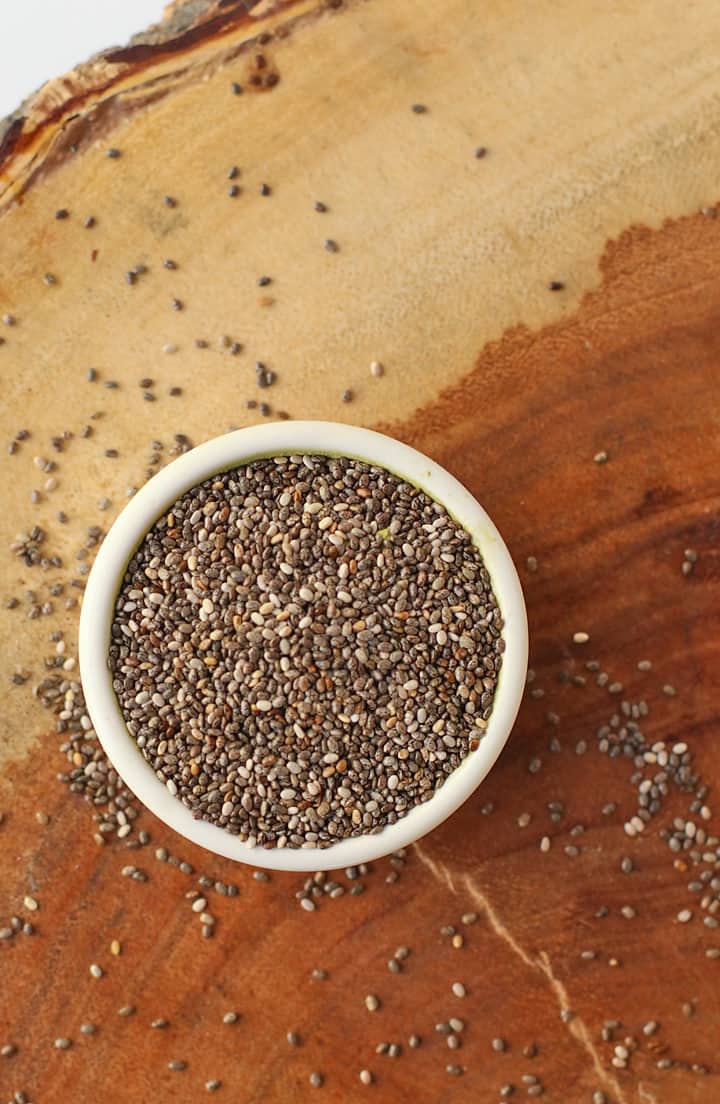 Chia Seeds
Chia seeds are the seed of the desert plant, Salvia hispanica, which originated in Central America. Chia seeds are small, adding a tiny crunch and lots of powerful benefits. Add chia seeds to salads, bowls, and smoothies or combine them with liquid to create a naturally gelatinous texture, perfect for chia pudding or an egg replacer.
Benefits of Chia Seeds
Healthy skin and anti-aging properties
Supports digestive and heart health
Boosts energy and metabolism
Great source of Omega-3
Regulates diabetes
Read more about chia seeds. And give my favorite brand a try.
Recipes with Chia Seeds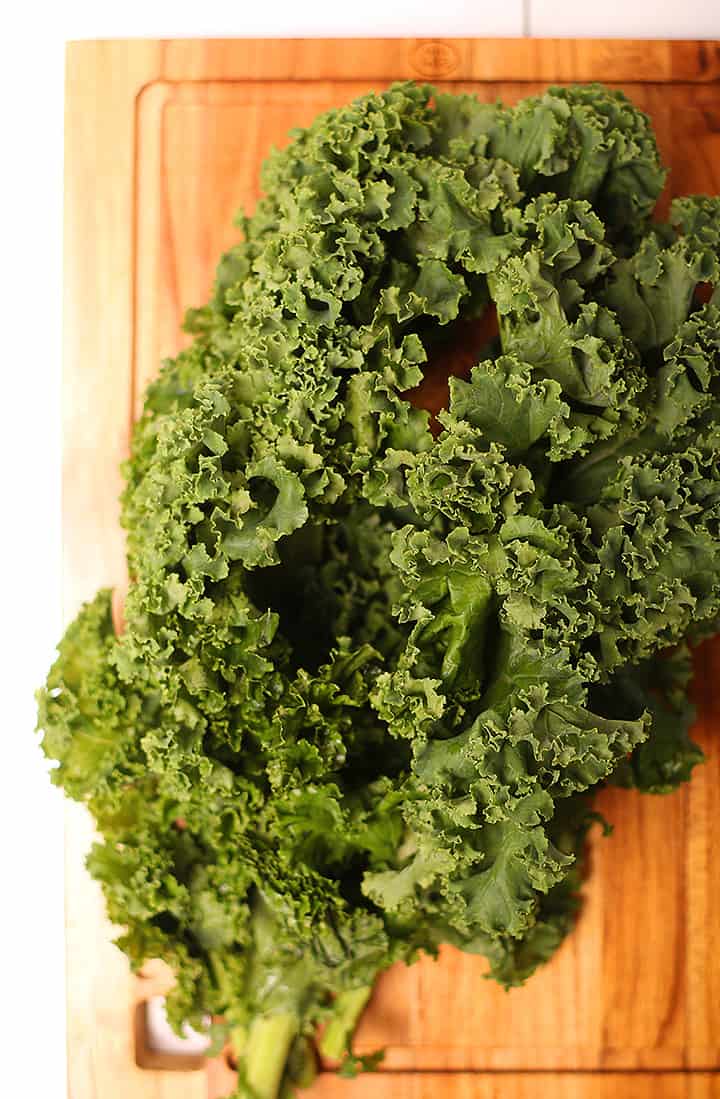 Kale
Kale is one of my favorite superfoods. Earthy and slightly bitter, kale grows easily (I've got some in my garden right now) and is one of the most versatile dark leafy greens available. You can add kale to stir-fries, sneak it in smoothies, make kale chips, or use it the base of your favorite salad.
Benefits of Kale
has anti-inflammatory properties
detoxifies the body
promotes healthy vision
provides cancer prevention + heart health
is PACKED with necessary vitamins and minerals
Recipes with Kale

Matcha
Matcha - potent powdered green tea leaves - might be might favorite superfood right now. As I've said before, after giving up coffee I started drinking a daily matcha latte. Since doing that I have seen incredible improvements in decreasing stress, better energy, and healthier skin. Wanna try it for yourself? Make your own matcha lattes from home and release the power of matcha!
Benefits of Matcha Green Tea Powder
High in antioxidants
Reduces stress and enhances calm
Natural energy and concentration boosters
Detoxifies the body
Burns calories and supports weight loss
Read more about matcha. And try my favorite matcha powder.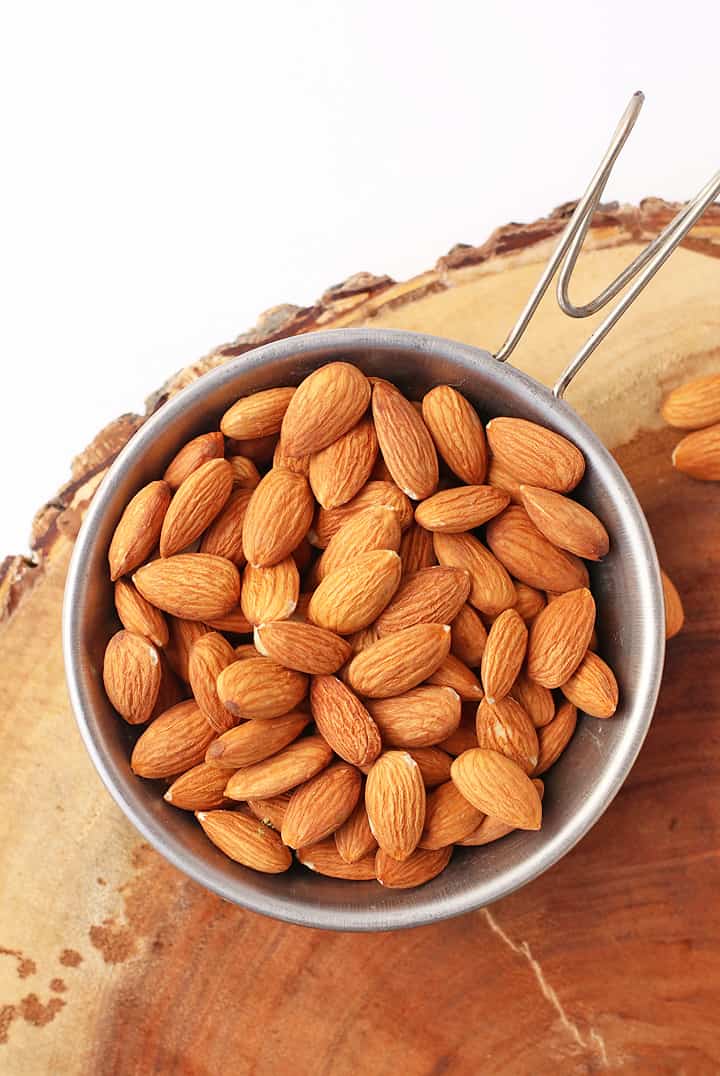 Almonds
The seeds from the fruit of an almond tree, almonds are considered by many the most healthy nut for its dense nutritional values. Earthy, crunchy, and slightly sweet, almonds can be used in both sweet and savory recipes as well as a perfect snack on its own.
Benefits of Almonds
Boost brain health
Prevents heart disease
Boosts immune system
Regulates blood pressure
Protects against diabetes
Read more about the benefits of almonds.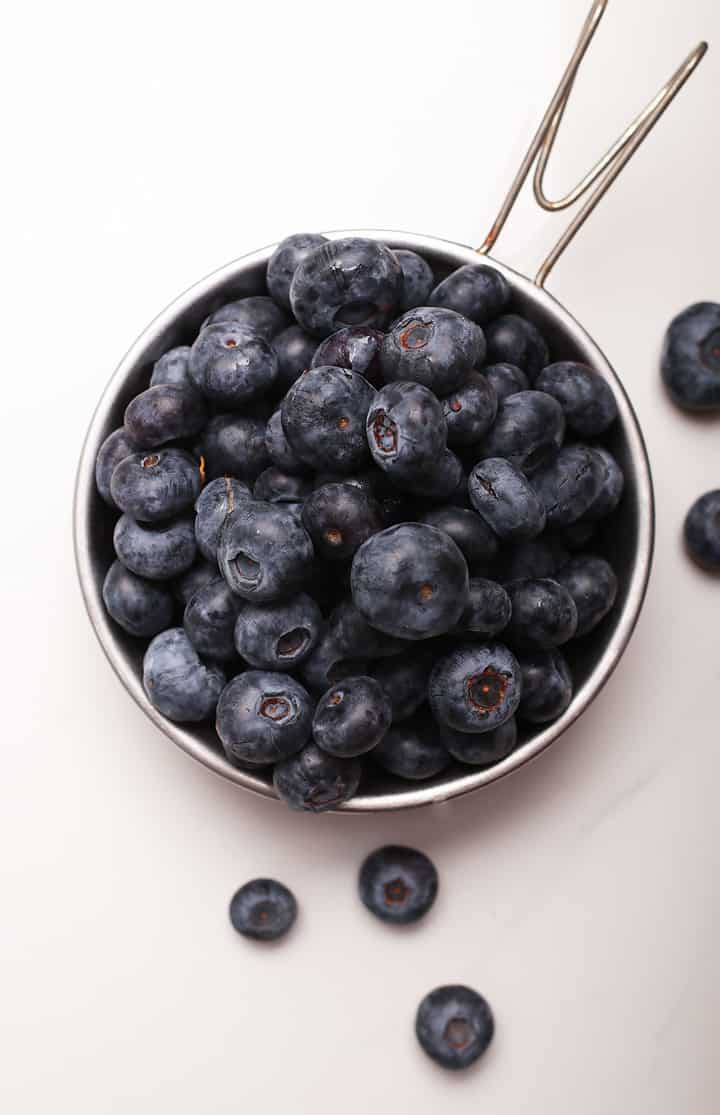 Blueberries
Everyone loves blueberries and fortunately they are one of the best superfoods available! Low in calorie and packed with nutrients, these juicy sweet berries are a superfood you should be adding to your oats, baking in your pasties, and blending in your smoothies.
Benefits of Blueberries
High in antioxidants
Protects against aging and cancer
Boosts heart health
Improves brain function and memory
High in fiber
Read more about the benefits of blueberries.
Vegan Recipes with Blueberries
There you have it - 10 top superfoods that I absolutely love. What superfoods are you lovely lately?
Click here for the printable pdf!
Written by Sarah McMinn
If you give one of these recipes recipe a try, snap a photo and share it on Instagram. Make sure to tag
@mydarlingvegan
so I can see your creations!