My Darling Vegan's Guide to a Vegan Pantry
New to the vegan diet? Let me help with My Darling Vegan's official guide to stocking a vegan pantry. Find out my favorite vegan staples, pantry items, and kitchen equipment.
This post contains affiliate links. For more information please see my privacy policy. 
When I first went vegan I became obsessed with every resource that could tell me how to stock my newly plant-based kitchen. From cookbooks to blogs to peering in the cupboards of my friend's homes, I wanted to know exactly what I needed to make veganism not just possible, but easy. Over time I figured out what must-have staples I needed, what dairy and meat alternatives were nice to have on hand, and the best equipment to make any kind of vegan cuisine. Today I'm making that process easier for you. With 11 years of veganism and 5 years as a professional food blogger, I hope I can help you by sharing the insight I've gained in stock a vegan kitchen.
Welcome to My Darling Vegan's Guide to a Vegan Pantry
My kitchen is primarily a whole foods kitchen, meaning I don't used much processed foods, other than tofu, tempeh, and some canned beans. And I don't use dairy alternatives, with the exception of baking. However, I've gone through stages in my 11 years of veganism where I have really appreciated those foods, and so I have added my favorites to this list.
Click on the links to find my favorite recipes using these ingredients or where to buy them.
Grains & Legumes
I have a rotating supply of a variety of grains and legumes in my pantry. While I don't have every one of them listed here, these are the ones I usually have on hand.
Proteins & Dairy Substitutes
Baking
I enjoy both classic baking and raw dessert and have had professional experience in both. For that reason, my baking cupboard is a combination of super foods and raw baking flours and classic flours and sugars.
Nuts & Seeds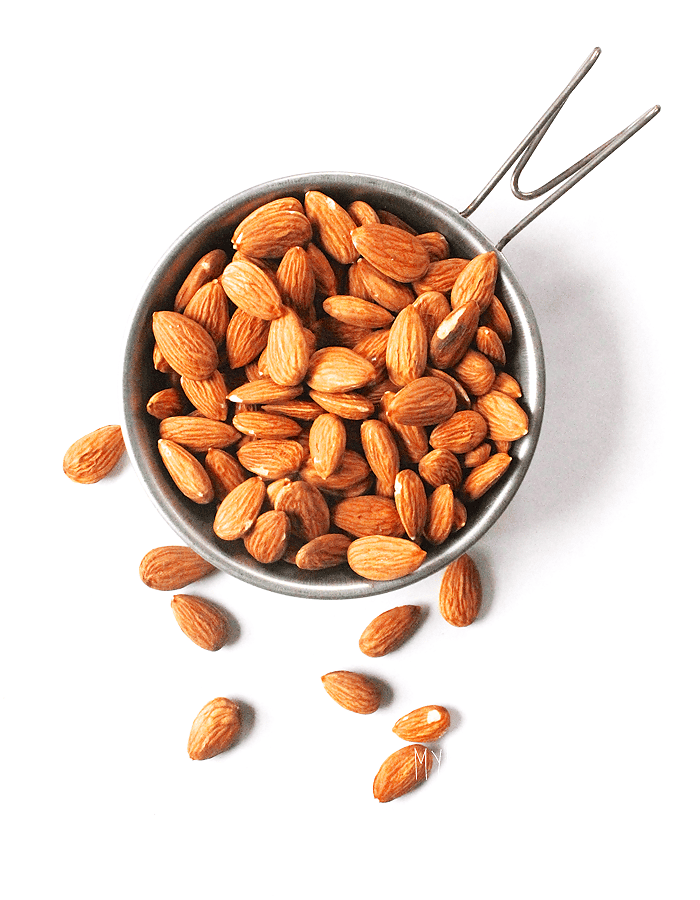 Nuts and seeds are an important part of my kitchen. I add them to salads, dinner, use them in desserts, as egg replacers, cream bases, and create snacks using nut butters and spreads. They provide a healthy dose of protein, good fats, and tons of nutrients. The nuts and sees I always have on hand are:
Canned Goods
Fruits & Veggies
I always have a lot of fresh fruits and veggies in my kitchen. While they are evolving depending on what's in season, I have some fruit and veggie constants, such as:
Extras



Besides having a stocked pantry and refrigerator, I have found several important gadgets that help me in my vegan baking and cooking. Below is a list of my favorite 10 kitchen gadgets that are especially helpful for plant-based cooking
That's about it for the My Darling Vegan guide to a well-stocked kitchen. But I'm sure I've missed some of your favorite kitchen items. Tell me what you love in your vegan kitchen in the comments below.
This post contains affiliate links.
Written by My Darling Vegan
If you give one of these recipes recipe a try, snap a photo and share it on Instagram. Make sure to tag
@mydarlingvegan
so I can see your creations!