These Classic Vegan Chocolate Chip Cookies are just how a cookie should be – chewy, sweet, and filled with chocolate in every bite.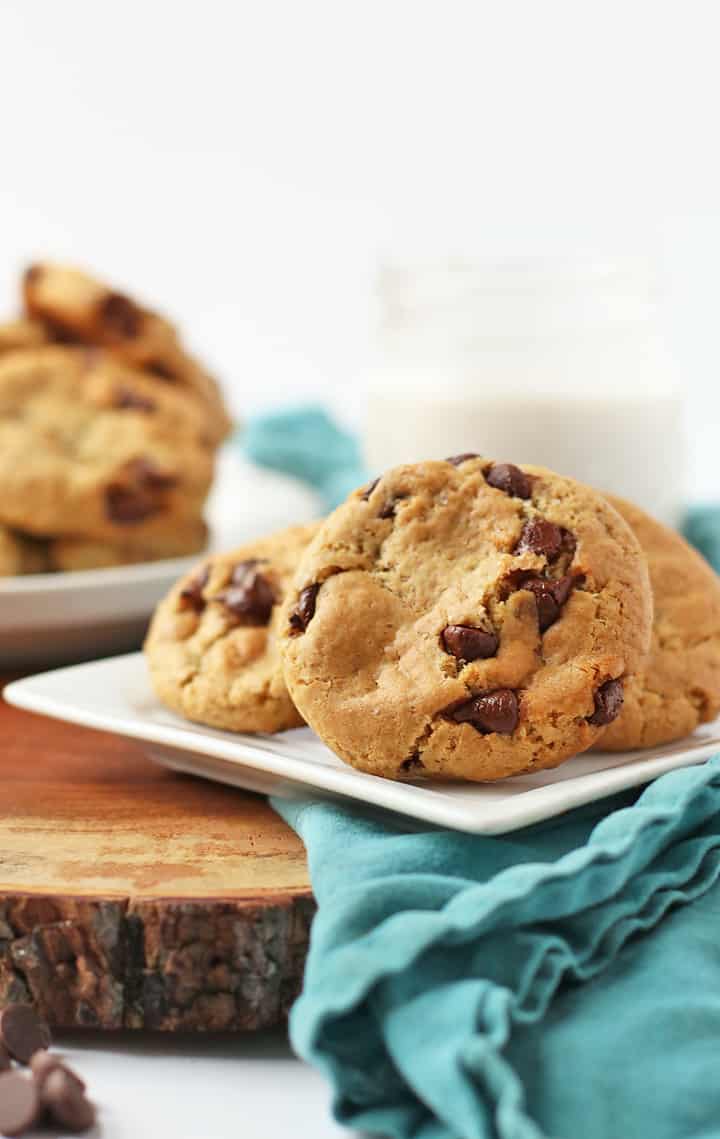 This post is sponsored by my friends at Xoby Organics. All thoughts and opinions are 100% mine.
This post contains affiliate links. For more information, check out my privacy policy.
Did you know that My Darling Vegan has over 400 recipes? 400?!
I only just found this out when I dug around the backends of this website. 5 years and 400 recipes. I've been busy.
And do you want to know the craziest part? In those 400 recipes, I don't have a classic vegan Chocolate Chip Cookie. I've got Gluten-Free Chocolate Chip Cookies, Snickers-Stuffed Chocolate Chip Cookies, even a Chocolate Chip Skillet Cookie but no old-fashioned, chewy, chocolate-filled cookies just like you and I remember.
Until today. Yep, this week we are starting out right with these Classic Vegan Chocolate Chip Cookies.

MY LATEST VIDEOS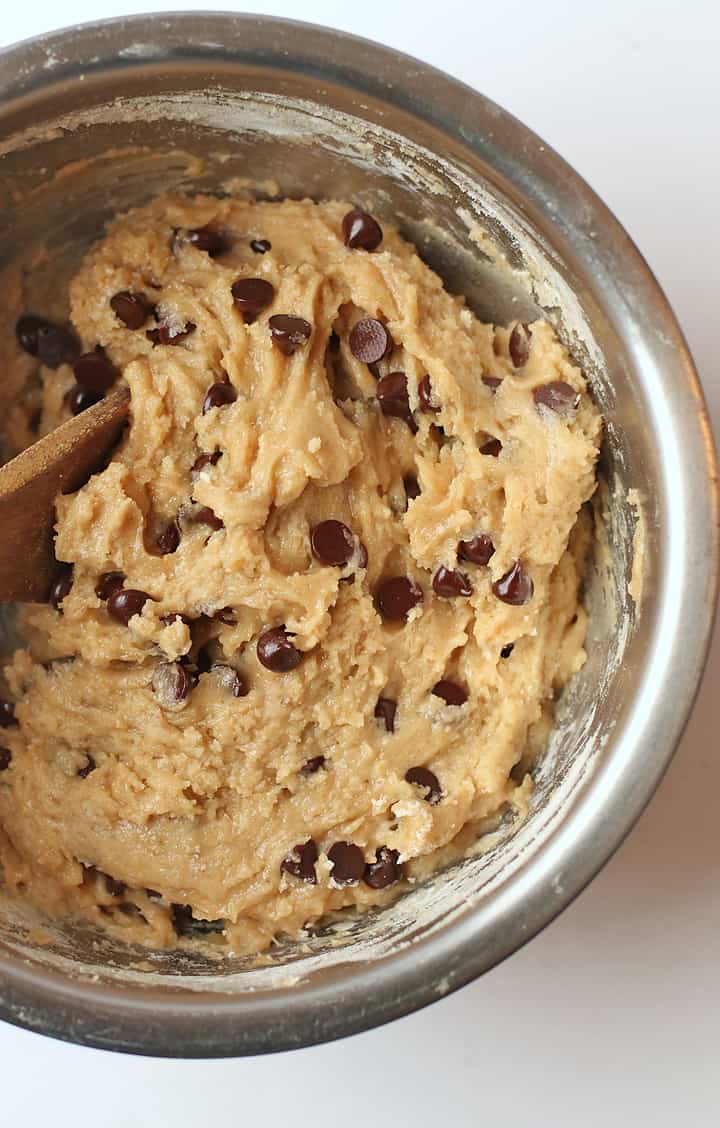 A few reasons I am a HUGE fan of this Chocolate Chip Cookie recipe:
They are soft and chewy with a lightly crisp outside and melt-in-your-mouth chocolate in every bite.
They are super easy to make – can be thrown together in one bowl and just about 5 minutes.
They use no strange, hard-to-pronounce vegan ingredients or weird egg replacers.
In addition, there is no palm oil or margarine of any kind in this recipe.
These cookies are 100% organic (that's right!!)
Pretty sweet deal, huh?
In fact, other than the salt and baking soda, I got all the ingredients for these vegan chocolate chip cookies at Xoby Organics.
For those of you who don't know, Xoby Organics is your one-stop-no-fuss-shop for all your organic grocery needs. They believes in the importance of a lifestyle that eliminates the harmful chemicals found in conventional foods and want to make it easier for you – yes you – to do that as well.
But, depending on where you live, finding organics can be difficult. Even if you do have organics easily available, you may find yourself driving all around town to get what you're looking for. That means dealing with traffic, multiple grocery store parking lots, lines, labels, and more. Exhausting!
Or you can eliminate all that headache and go shopping at Xoby Organics.

There are several reasons why I love Xoby Organics.
It's not a subscription-based service. While you can place orders to come weekly, monthly, etc., you don't have to. With no commitment you can place a One Time Purchase order any time you'd like.
Shipping is always free! Even if you need just a few items, you never have to pay for shipping.
They have a huge vegan selection. When you go shopping, you can filter your search by vegan items only and you'll find pages and pages of vegan organic goods – everything from baking, snacks, breakfasts, pantry items, and even baby foods.
How does Xoby Organics work?
(1) Go shopping online (so fun!) and fill up your box (if you're making these cookies then you already have your shopping list), (2) choose a delivery schedule or select One Time Purchase, (3) put in your shipping address and payment, (4) wait about 3-5 days for your order to arrive right on your doorstep!
It doesn't get much easier than that!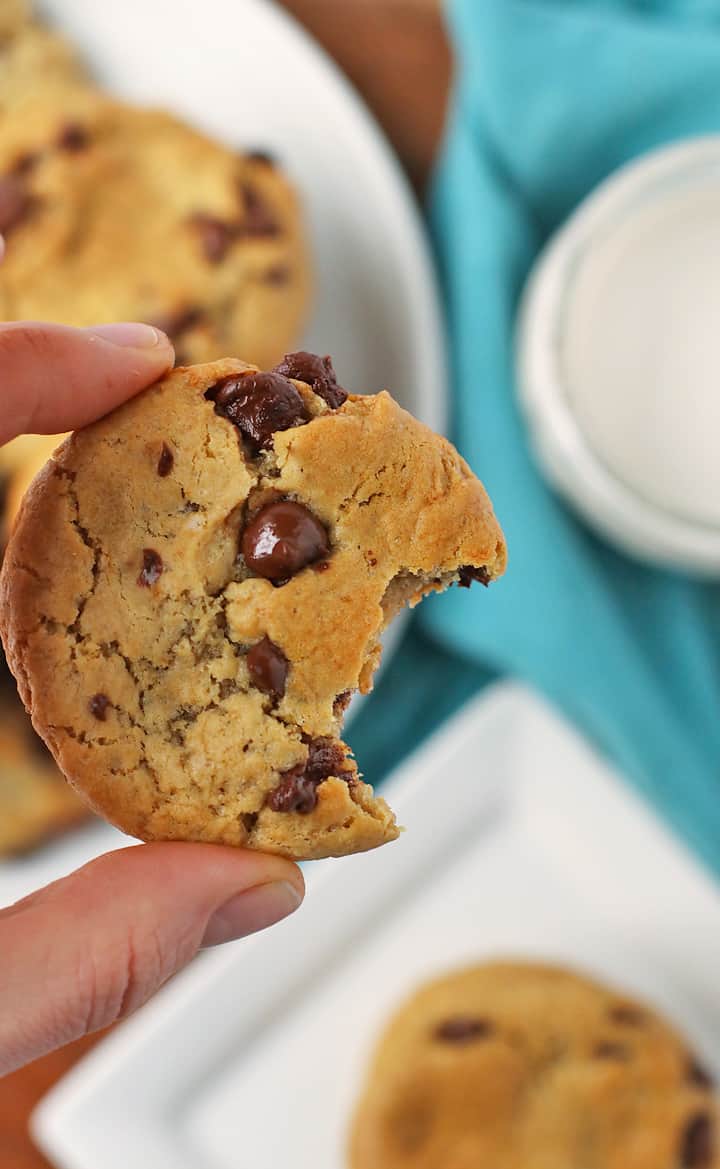 With Xoby Organics you can make these Classic Vegan Chocolate Chip Cookies that are 100% organic for a cookie that is melt-in-your-mouth good and will keep everyone coming back for more!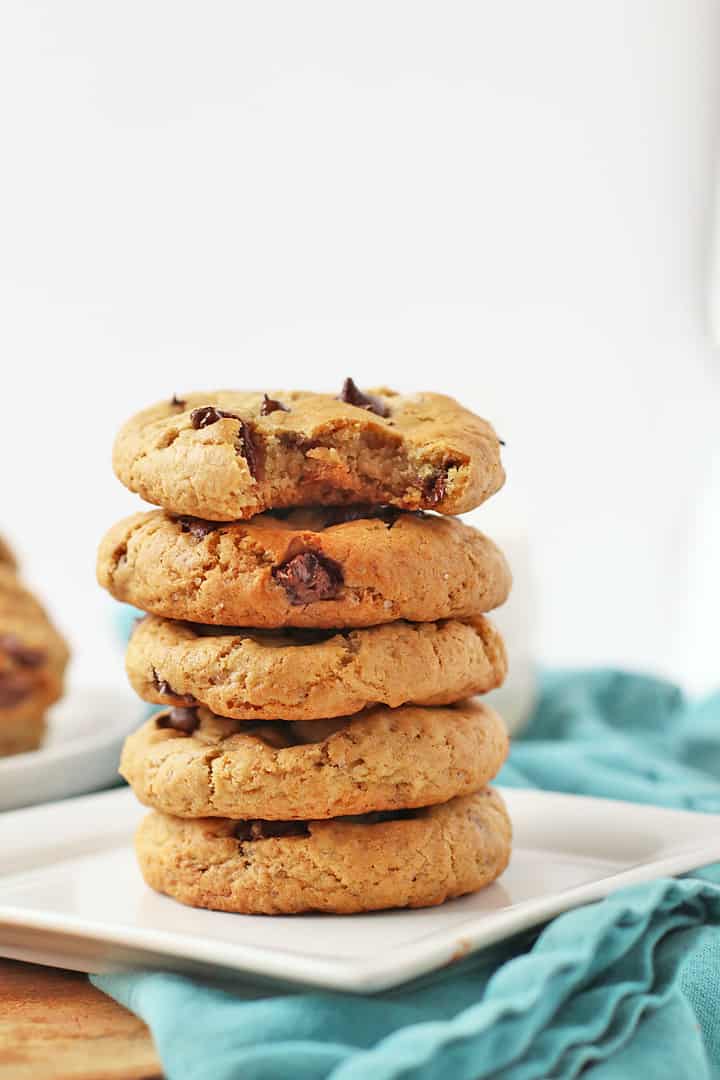 Want to see the recipe in action?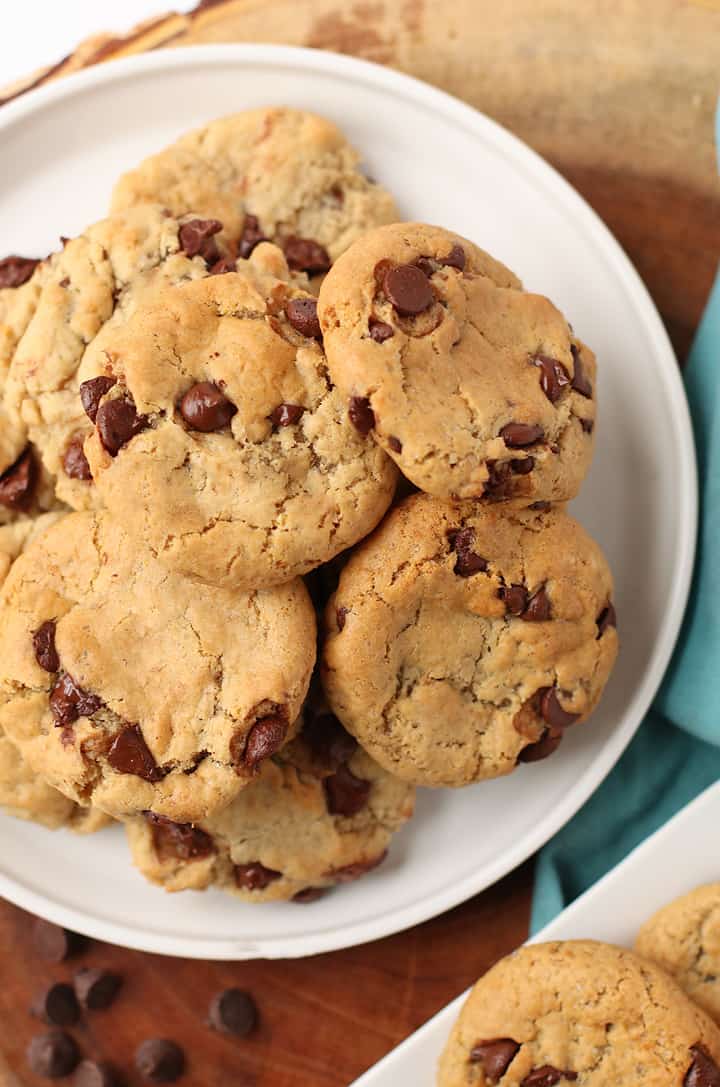 Classic Vegan Chocolate Chip Cookies
These Classic Vegan Chocolate Chip Cookies are just how a cookie should be - chewy, sweet, and filled with chocolate in every bite.
Keyword:
Vegan Chocolate Chip Cookies
Instructions
Preheat the oven to 375° F. Line 2 baking sheets with parchment paper and set aside.

In a large mixing bowl combine brown and white sugar with coconut oil and salt. Stir until sugars are evenly hydrated.

Add apple sauce and vanilla extract, sirring to combine.

Sift the flour and baking soda into the sugar/apple sauce mixture and mix until the flour is evenly incorporated and a thick dough forms. Fold in the chocolate chips.

Scoop about 2 rounded tbsp of dough onto the baking sheets, leaving about 2" between cookies.

Bake for 10-12 minutes until cookies are lightly brown. They should be slightly under-baked. This will give the cookie the chewy texture.


Pull cookies from oven and tap a few times on the counter to allow the cookies to flatten slightly. Let cool on baking sheet for 10 minutes before removing to let cool completely on a cooling rack.

Store in an airtight container at room temperature for up to 5 days.
Nutrition Facts
Classic Vegan Chocolate Chip Cookies
Amount Per Serving
Calories 152
Calories from Fat 45
% Daily Value*
Total Fat 5g 8%
Sodium 181mg 8%
Potassium 30mg 1%
Total Carbohydrates 24g 8%
Protein 1g 2%
* Percent Daily Values are based on a 2000 calorie diet.
If you give this recipe a try, let us know what you think in the comments below. Or snap a photo and share it on Instagram. Make sure to tag @mydarlingvegan so I can see your creations!