How to Go Vegan in 8 steps
Veganism doesn't have to be a mystery. Here the Ultimate Guide on How to Go Vegan to make the transition to a plant-based diet easier and more accessible.
This post contains affiliate links. For more information, check out my privacy policy. 
Veganism is on the rise!
Whether motivated by health, concerns for the environment, or a desire to reduce the pain and suffering of animals and people alike, it is becoming abundantly clear that we need to take another look at our diets and make some changes. While veganism is about abstaining from animal products entirely, not everyone is ready for that great plunge and I believe that any steps towards reducing animal consumption and increasing plant-based foods in one's diet is a step in the right direction.
Let's celebrate those steps forward!
In the nearly 12 years that I've been vegan, I've learned a lot and today I want to share 8 tips and tricks I've picked up along the way that will help anyone in their transition to a plant-based diet. Wanna know how to go vegan in 8 easy steps?
Ready to get started? Let's go!
1. Veganize your favorite comfort food.
Think of a food you absolutely love and can't imagine life without? Is it French Toast? Or perhaps your favorite pasta dish? Maybe it's the creamy decadence of créme brúlée. For me, it's a saucy, juicy, sauerkraut-filled Rueben. Whatever your comfort food of choice is, there is a satisfying way to veganize it. That is one of the purposes of My Darling Vegan so if you need help veganizing your favorite meal, email me. Seriously. Because once you have a good veganized version of your comfort food of choice, veganism starts to feel a lot more doable.
2. Go meatless until dinner.
This is a common approach taken by people who are trying to reduce the amount of animals they consume. It can be very easy to eat plant-based for breakfast and lunch – you probably already almost do. And it makes the transition easier when you allow yourself something familiar at dinner time. Need some go-to vegan breakfast and lunch recipes?  Try these fan-favorite Blueberry Overnight Oats for a quick and simple breakfast. Or my favorite breakfast, Easy Vegan Scrambled "Eggs". Get all my breakfast and lunch recipes here.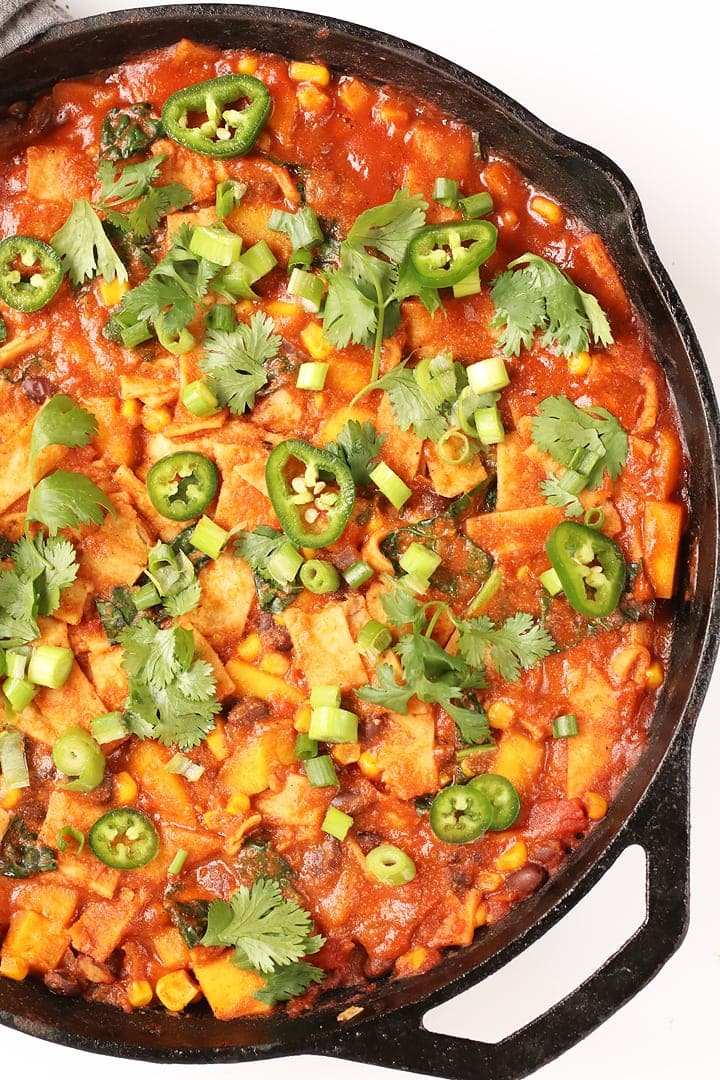 3. Add one vegan dinner to your weekly rotation.
Turns out vegan dinners aren't that hard either! Start with one simple plant-based meal to add to your dinner rotation. Make sure it's hearty, packed with flavor, whole food dependent (rather than processed foods), and easy to make. You want a meal that you can look forward to, that highlights vegetables, satisfy your tastebuds, and doesn't require a lot of prep work. A couple of my favorite easy, flavor-packed dinners include: Vegan Skillet Enchiladas, Pesto Pasta with Sun-Dried Tomatoes, and Red Lentil Cauliflower Curry.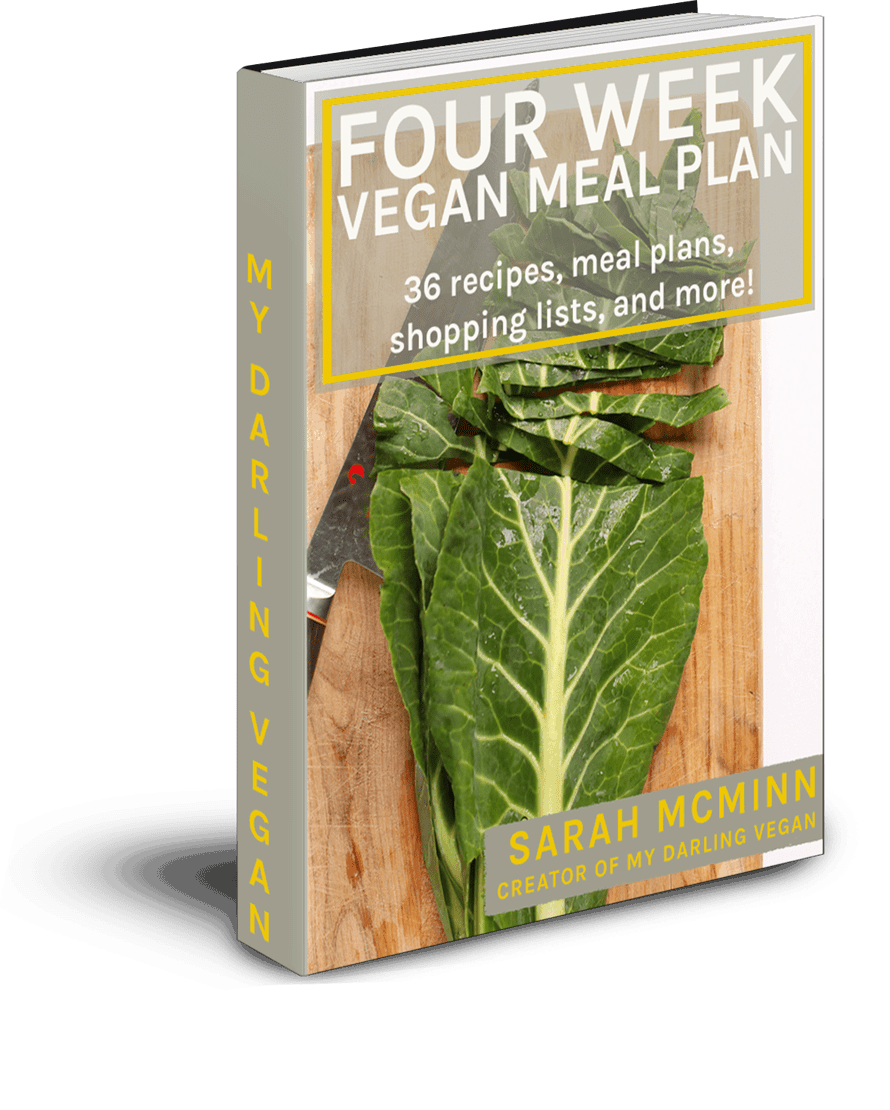 4. Get your hands on some resources.
Better yet, make a vegan meal plan! Check out my 4 Week Vegan Meal Plan to get all your meals, shopping lists, and recipes planned out for a whole month. Or if you're not ready to commit to a month, spend more time on My Darling Vegan. This blog is meant to be a resource for everyone, specifically those who are new and transitioning to the vegan lifestyle. Here you'll find hundreds of recipes that use simple to find, whole food ingredients with minimal prep. And I'm not the only one out there doing this! Find your favorite bloggers, cookbook authors, and influencers and follow them. Again, if you need specific suggestions, email me!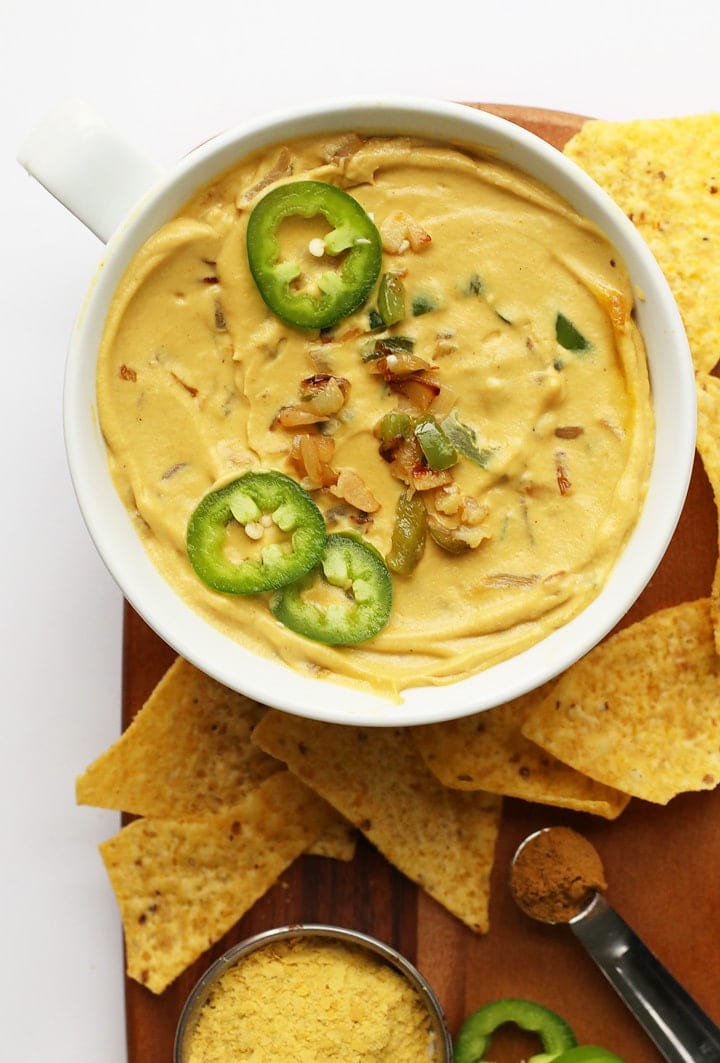 5. Try something new.
When you first start eating plant-based everything feels new. Don't get overwhelmed by it. Make it an adventure. Have you tried Tofu Bacon yet?  How about Cauliflower Queso? Or, my favorite, Cashew-Based Ice Cream. Maybe these foods sounds strange, but give them a try. Don't think of them as an exact replacement, but a vegetable-based alternative to the foods you know and love. You might find a whole world of plant-based foods open up to you. When that happens, veganism is the opposite of deprivation, expanding your food options beyond expectation!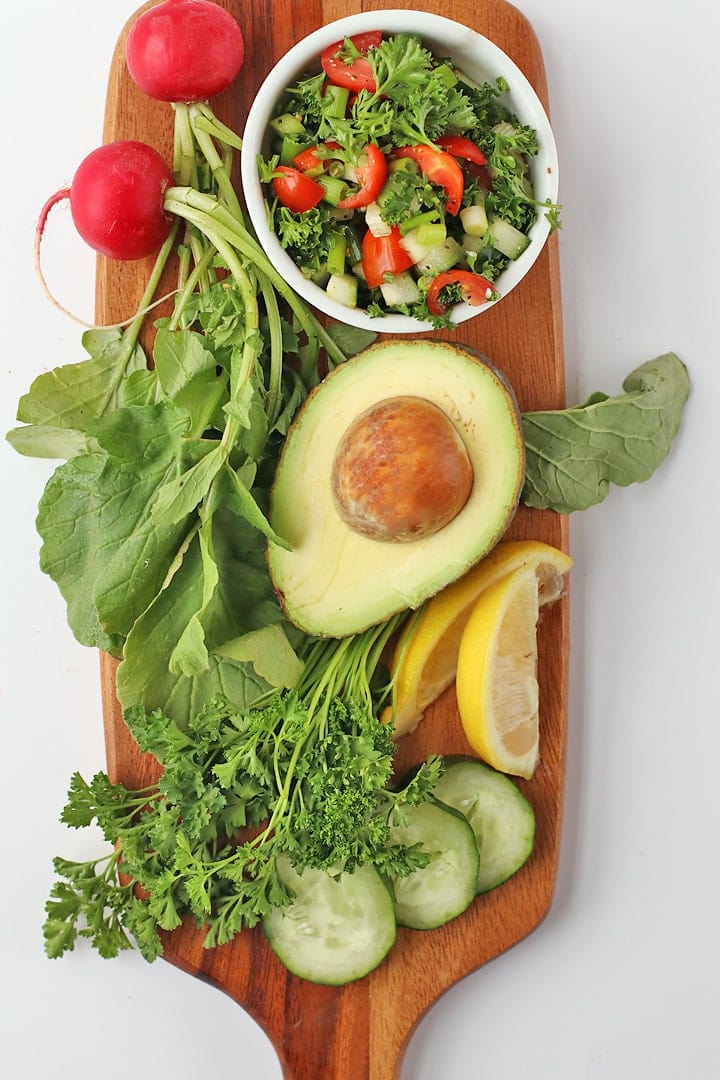 6. Have a vegan potluck.
Sharing food with friends is one of the best ways to grow in your vegan culinary skills. Vegan potlucks encourage everyone to try new recipes, think outside of what's familiar, and share their creations with friends and family. It was the vegan potlucks I had in my early days of becoming vegan that taught me almost everything I know about vegan cooking. Potlucks are also an opportunity to branch out and learn about new foods as your guests will be bringing their own resources and flavors to the table (literally). Plus it's a great way to generate excitement around veganism within your community of friends. Check out some of my potluck friendly foods for ideas.
 7. Remember, going vegan doesn't mean deprivation.
Like I said earlier, veganism can open you up to a whole world of food you didn't know existed. And most of your favorite foods can be veganized. People are always impressed with my vegan desserts, unable to imagine how desserts can be made without eggs, butter, or cream. It's so easy, friends! Here's a simple guide to replacing eggs for most desserts. At well-stocked grocery stores, you can find great milk, cream, and butter alternatives. And as a result, you can make desserts like this Chocolate Chip Skillet Cookie or these Strawberry Shortcakes or a Classic Carrot Cake. Even with my degree in French Baking and Patisserie, I'm here to tell you that any dessert can be veganized.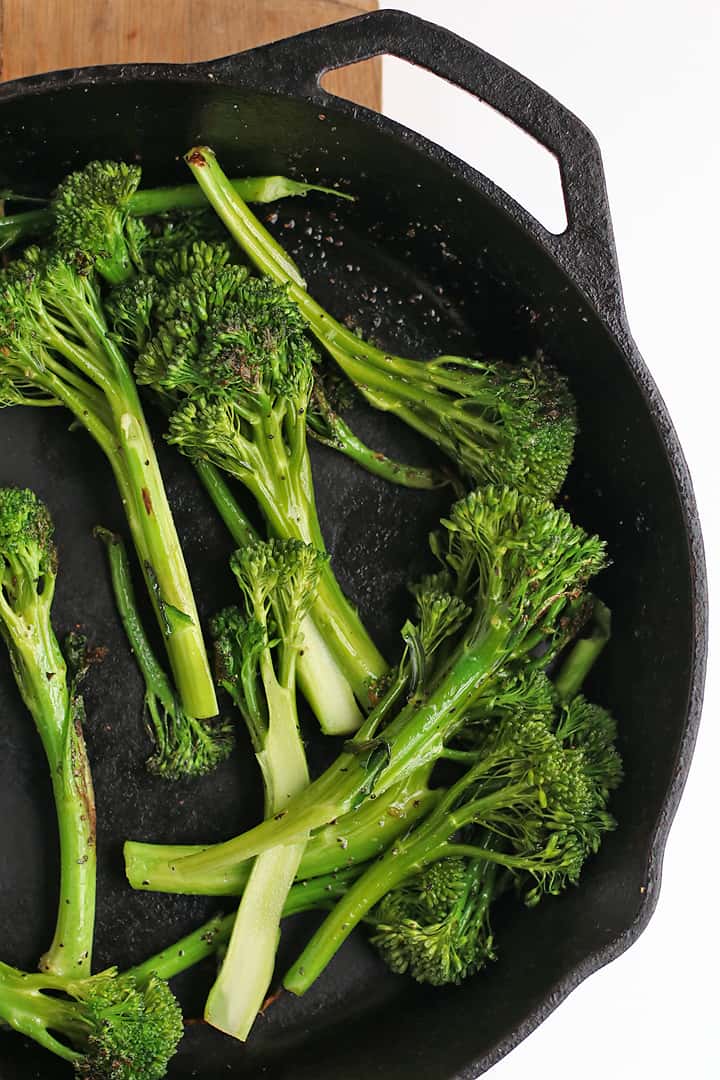 8. Go slow.
Veganism is about compassion and it must start within. To make a change as significant as veganism, you must have compassion for yourself and the people around you. The transition might be bumpy, not always easy, and come with unexpected challenges. While you're transitioning, don't think about it as all or nothing but a chance to learn new ways to do good with the foods you choose to eat. Like I said in the beginning, any step forward is a step worth celebrating. Celebrate your small victories. Let go of your mistakes. And always move forward with compassion and gratitude for the food that grows from this earth.
There you have it. How to go vegan in 8 easy steps.
I hope this gives you a few new ideas of how to easily introduce more plant-based foods into your life. The transition to veganism can be scary but it doesn't have to be. Get informed. Make it fun. Make it familiar. Find support. And don't forget, I'm always here for you!
If you're curious about why I choose vegan, you can read about that here and here.
Written by Sarah McMinn
If you give one of these recipes recipe a try, snap a photo and share it on Instagram. Make sure to tag
@mydarlingvegan
so I can see your creations!