11 AMAZING Vegan Eggplant Recipes
11 AMAZING Vegan Eggplant Recipes for eggplant lovers and skeptics alike. Everything from stuffed eggplant to eggplant curries, there is a recipe for everyone. Most recipes are gluten free or gluten free adaptable.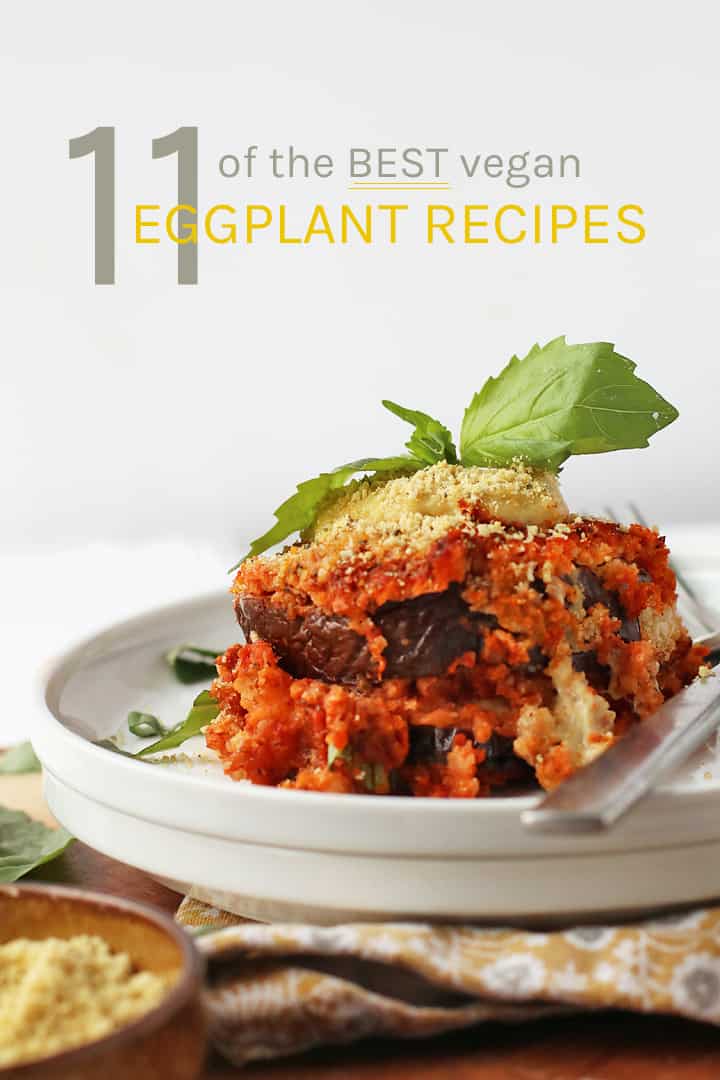 This post contains affiliate links. For more information read my privacy policy.
There was a time I didn't like eggplant.
I know, I know. It's absolutely crazy. But I thought the vegetable was soft and slimy, generally without flavor and altogether gross. Hands up if you've ever felt that. Turns out, the problem wasn't eggplant. The problem was me; I wasn't cooking it right! Once I started seeing all the vegan eggplant recipes out there, I realized that I was just doing eggplant wrong.
For the past several years, I've been making up for that by experimenting in the kitchen and finding new and inventive ways to use up this delicious purple vegetable all year long.
If you want to enjoy eggplant with me, let's take a look at how to properly prep eggplant.
Tips on cooking with Eggplant:
Always salt your eggplant. This draws out the moisture, takes away the bitterness and brings out the flavor. If you're used to slimy flavorless eggplant, it's likely you've been skipping this step.
I recommend a mandoline. With a mandoline, you can slice eggplant into super thin lasagna or ravioli noodles. Since making my first eggplant noodle lasagna last year, my mandoline has become a go-to kitchen tool.
Cook eggplant with the right amount of fat. This is an important part of getting a nice skin on the eggplant which gives it that pleasant chewy texture.  Don't skimp on the amount of oil the recipe calls for and be ready to transfer it to the oven or frying pan right away.
Don't drown it in the sauce. Eggplant is a delicious vegetable. Often people are tempted to slather it in a sauce but this can make the eggplant soggy as well as take away from the smoky natural flavors of the eggplant.
Try grilling it! I love grilling sliced eggplant along with my portobello steaks and veggie burgers. Brush a little oil on it and place it on the hot grill for a delicious and simple eggplant side dish.
11 AMAZING Vegan Eggplant Recipes:
Now let's take a look at 11 of my favorite vegan eggplant entrées from around the internet!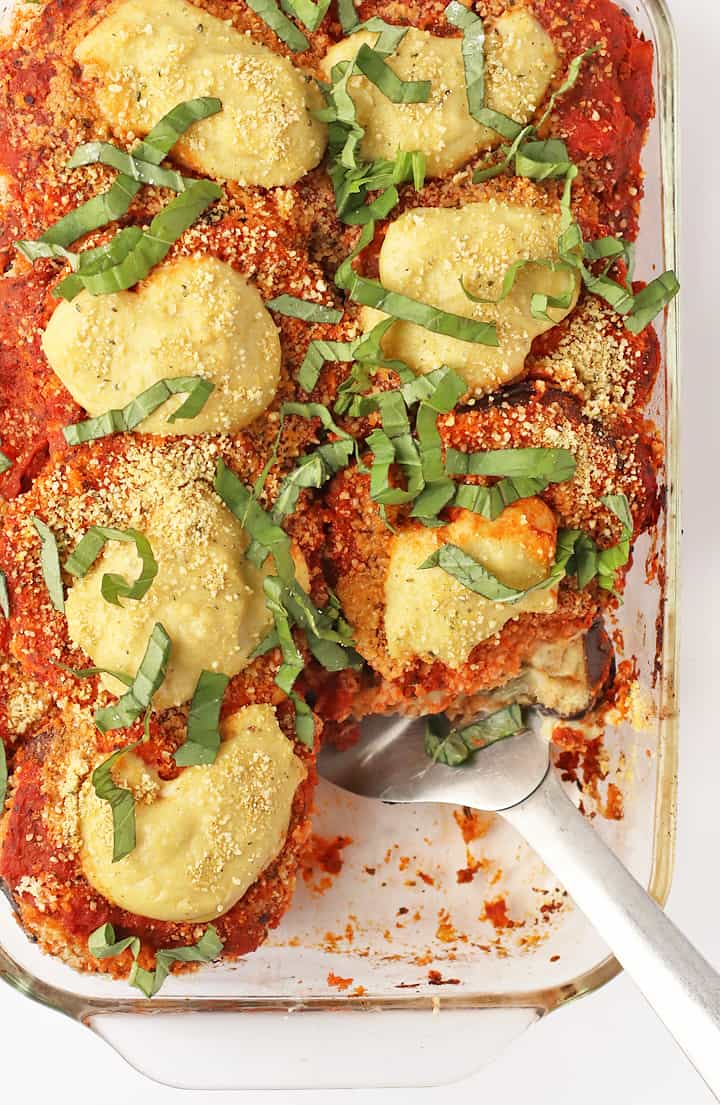 Everybody loves a good Eggplant Parmesan and this vegan version from My Darling Vegan is sure to impress! Made with thickly sliced breaded eggplant and baked in marinara sauce, this rich meal is then topped with homemade vegan parmesan and cashew-based mozzarella cheese for a meal omnivores and vegans alike will absolutely LOVE.
Get this delicious recipe here.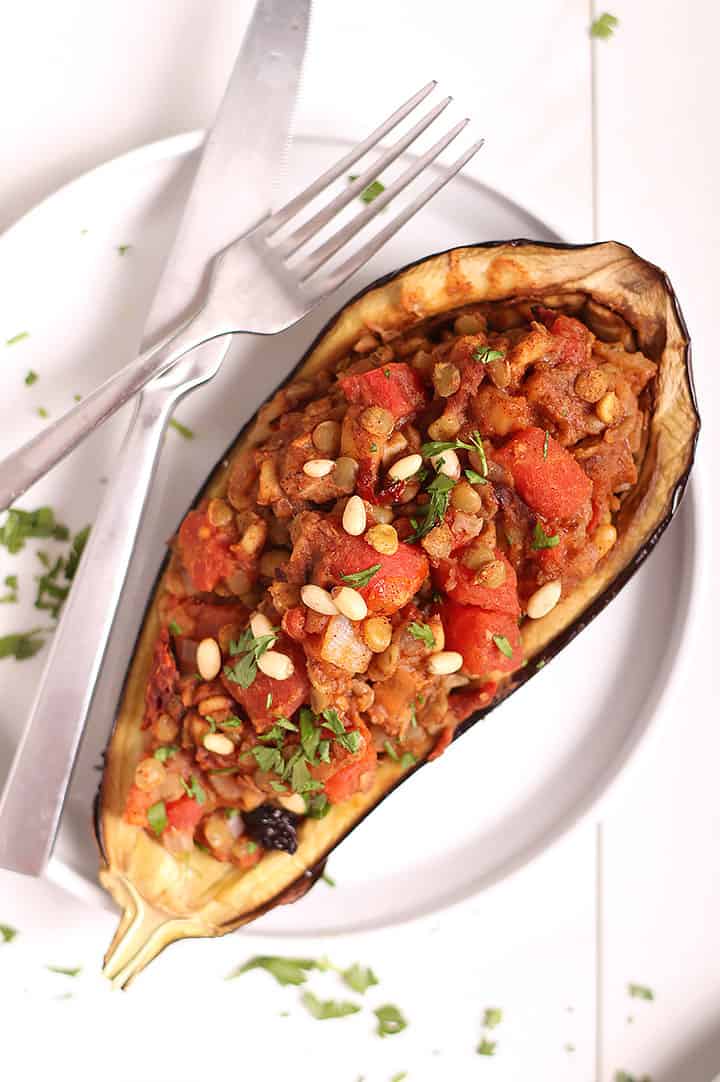 This Moroccan Stuffed Eggplant from My Darling Vegan is bursting with flavor for an absolute divine vegan meal! These stuffed eggplants are filled with lentils, tomatoes, and the perfect blend of spices. So good! This vegan and gluten-free entrée elevates dinner to a whole new level.
Get this inspired recipe here.
You're going to love these wholesome and flavor-packed Vegan Eggplant Meatballs from My Darling Vegan.  They are baked to perfection!  Serve them with homemade marinara and zucchini noodles for a delicious and low-carb vegan dinner the whole family will love.
Get this easy recipe here.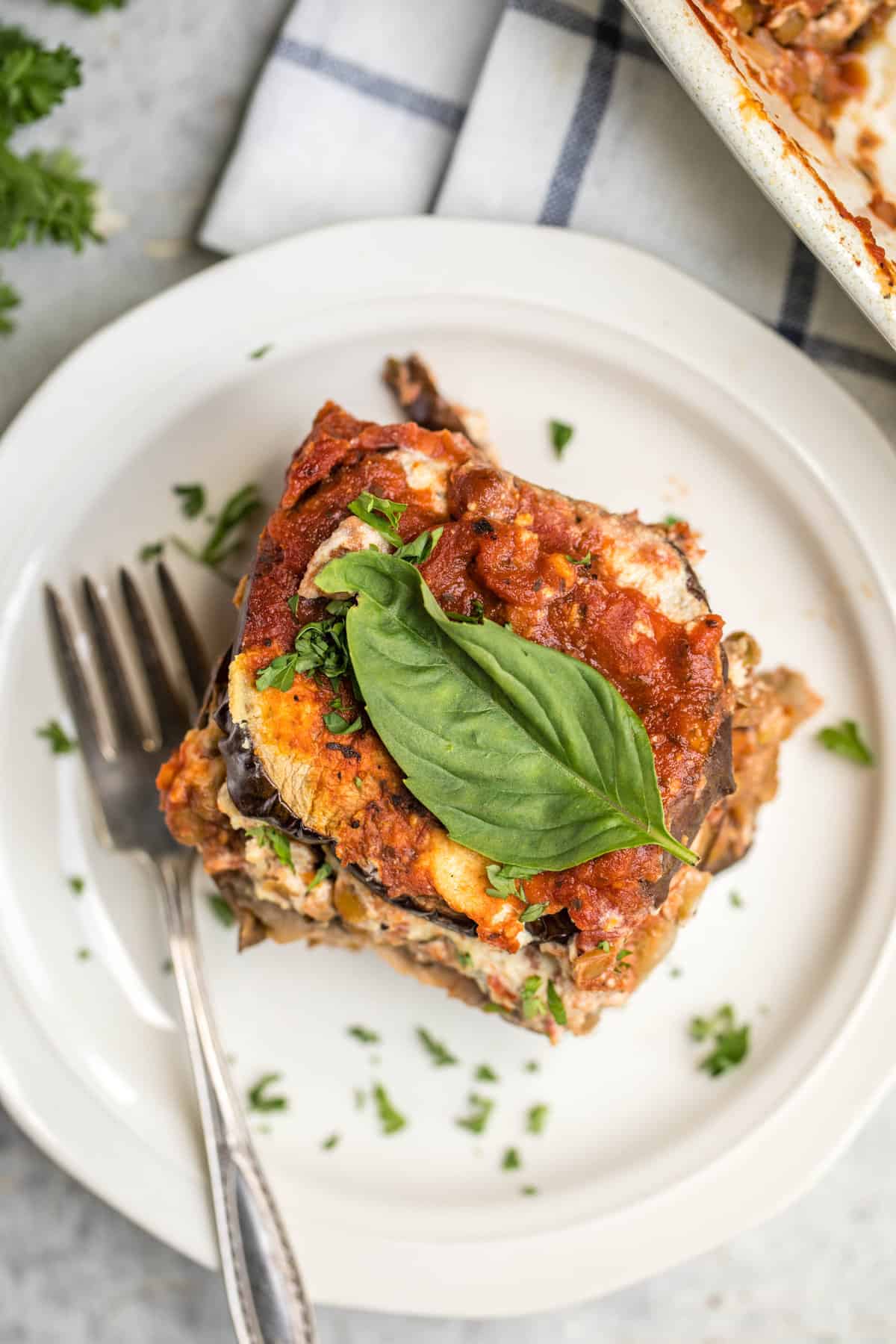 This grain-free vegan Eggplant Lasagna from From My Bowl looks so good! It's made with a lentil/vegetable filling, vegan ricotta, and marinara sauce. Thinly sliced cooked eggplant is used in place of the noodles for a low carb, gluten free meal that is wholesome, healthy, and packed with flavor.
Get this wholesome recipe here.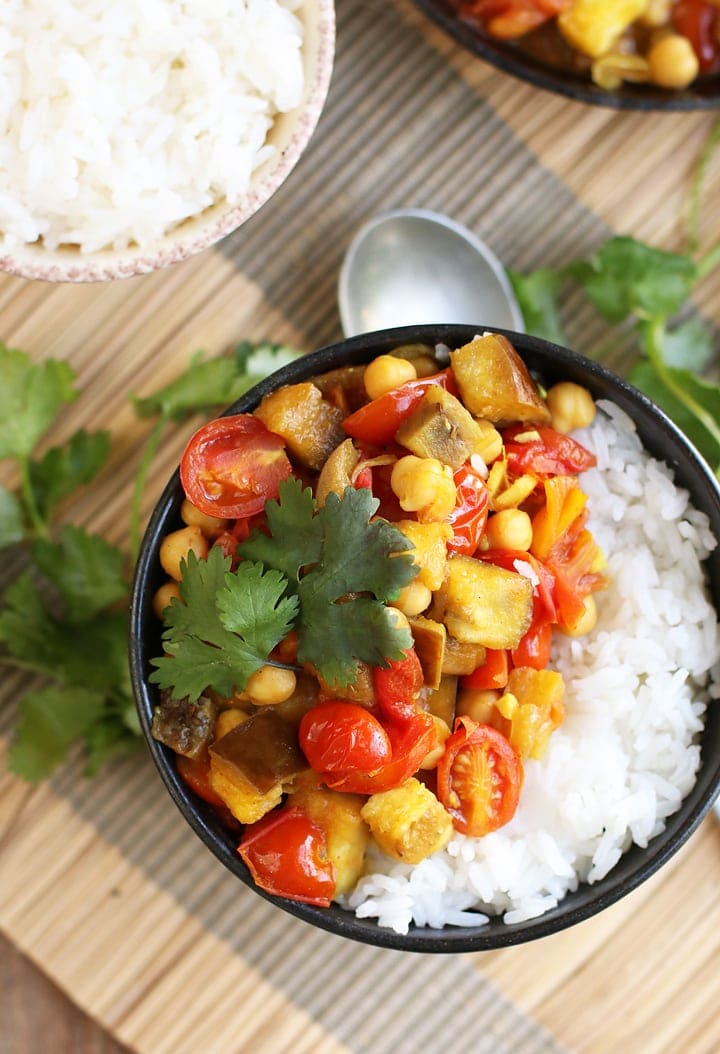 This 1-pot, 40-minute Eggplant Chickpea Curry from My Darling Vegan is one of the best recipes for eggplant beginners. Deliciously smoky and creamy eggplant is stir-fried with chickpeas, tomatoes, and fresh ginger then tossed with an amazing blend of curry spices for an Indian Curry that is both vegan and gluten-free.
Get this delicious recipe here.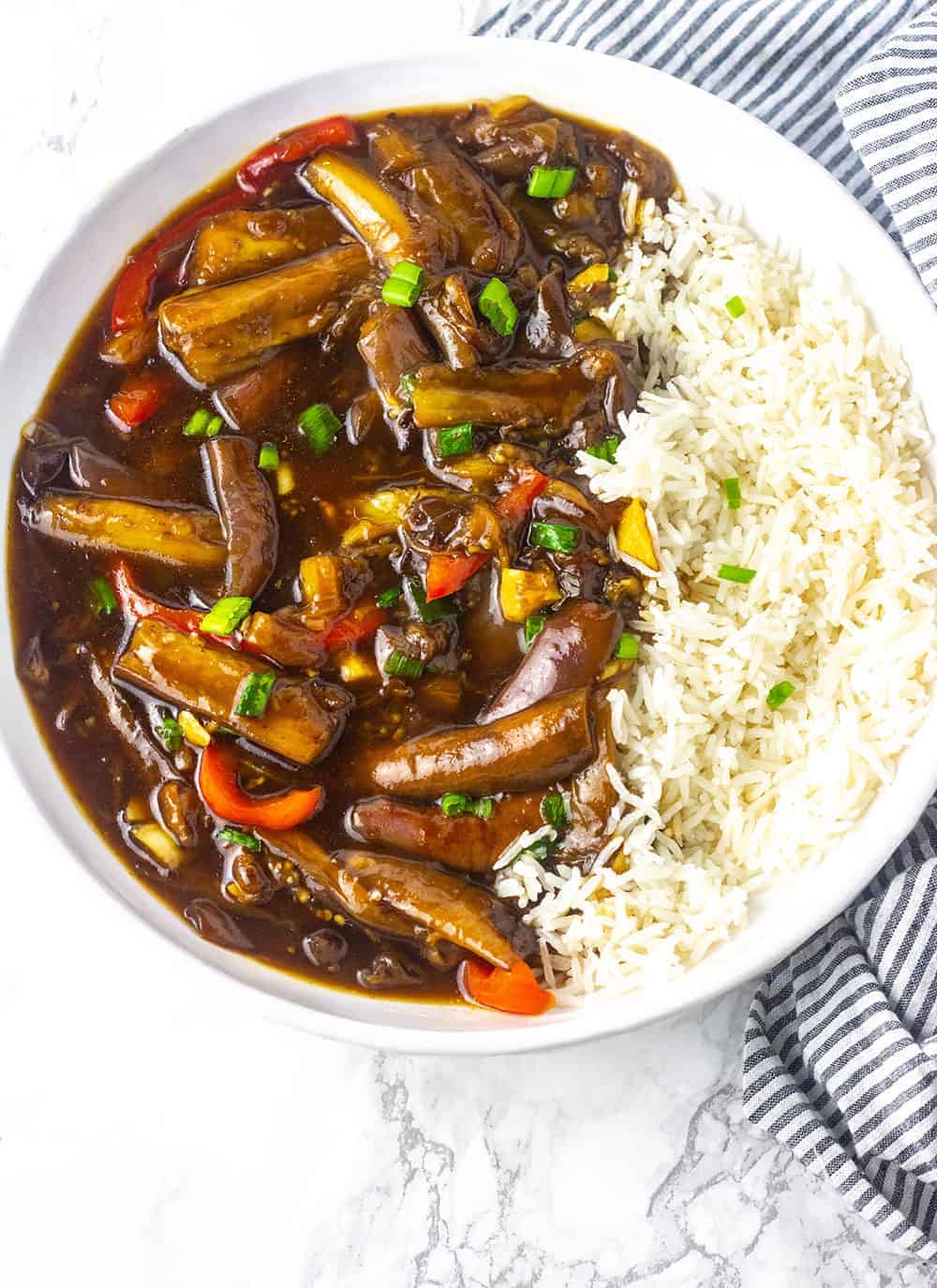 My mouth is watering just looking at this Chinese Eggplant in Garlic Sauce from Healthier Steps. It's made from tender and juicy strips of eggplant stir-fried with red bell pepper, garlic, and ginger and served with a delicious Szechuan-style garlic sauce. I'll take this over take out any day of the week!
Get this mouthwatering recipe here.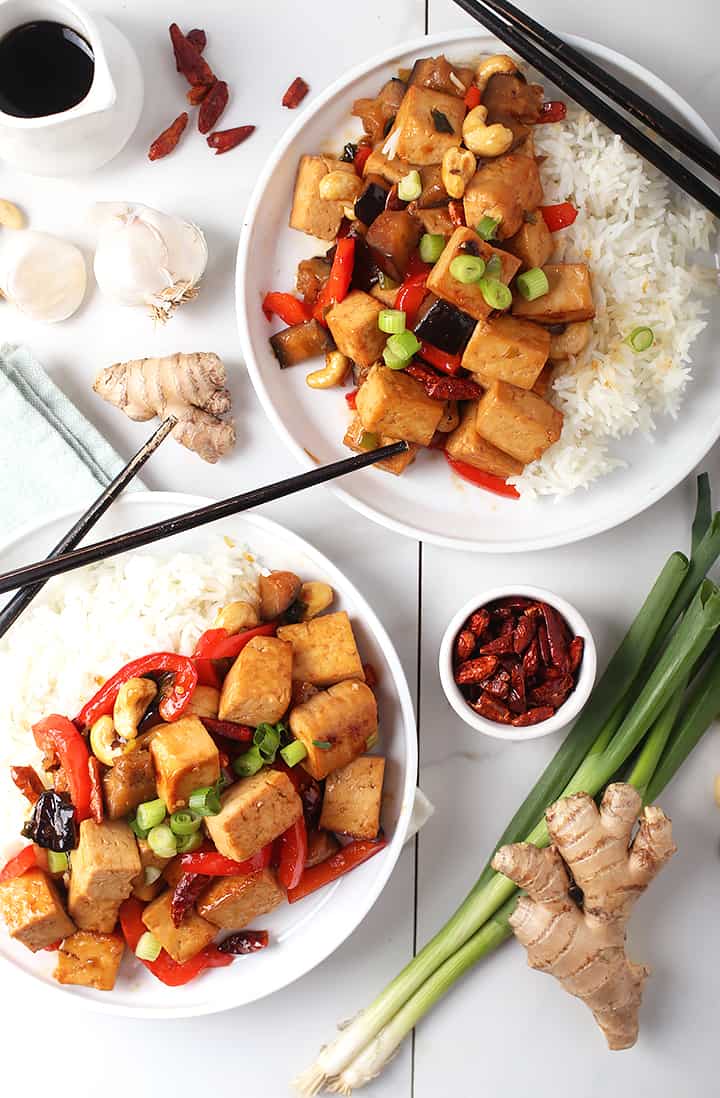 You're going to love this Kung Pao Tofu. This recipe is made with tofu marinated in a sweet and spicy sauce and sautéed with bell peppers, red chilis, and eggplant. All served over rice for an easy vegan and gluten-freemeal. Made in under 20 minutes!
Get this incredible recipe here.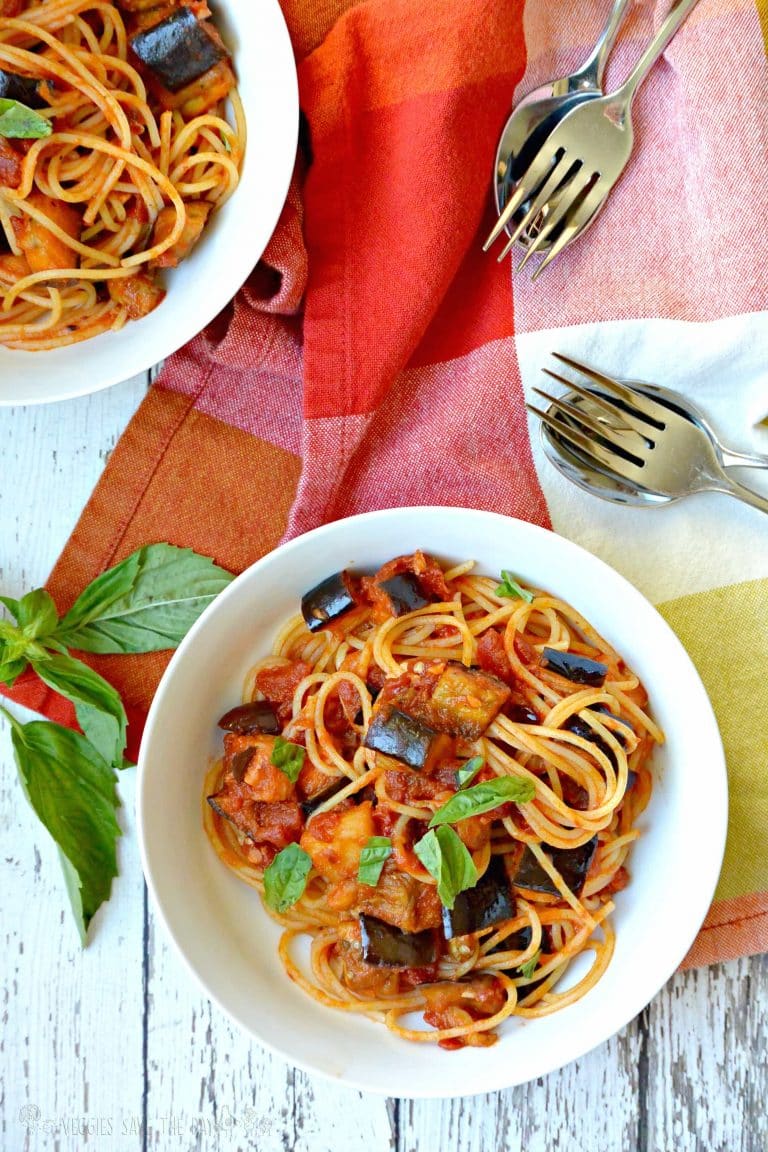 Take a look at this Eggplant Bolognese Pasta from Veggies Save The Day! It's another great recipe for eggplant skeptics. You've got a rich and creamy pasta filled with colorful vegetables and packed with delicious flavor. A simple weeknight meal that is fancy enough for dinner guests, this eggplant pasta recipe is a keeper!
Get this amazing recipe here.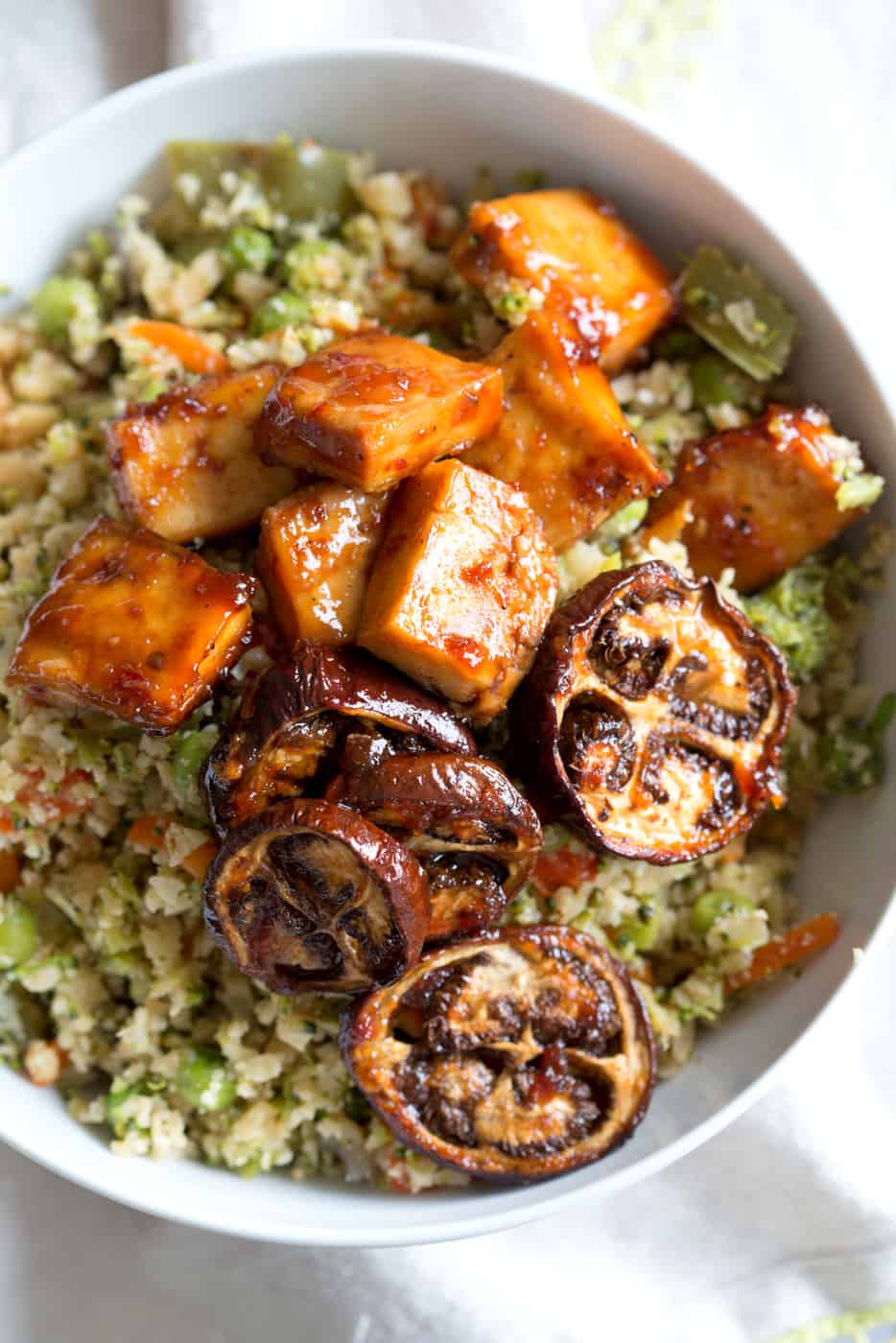 I would eat anything that Vegan Richa makes and this Eggplant and Tofu in Soy Lime Sauce is no exception! Tofu and Eggplant baked in a rich and decadent sauce all served over cauliflower rice for a healthy, low carb, vegan and gluten-free meal. This meal is highly versatile so start experimenting today!
Get this delightful recipe here.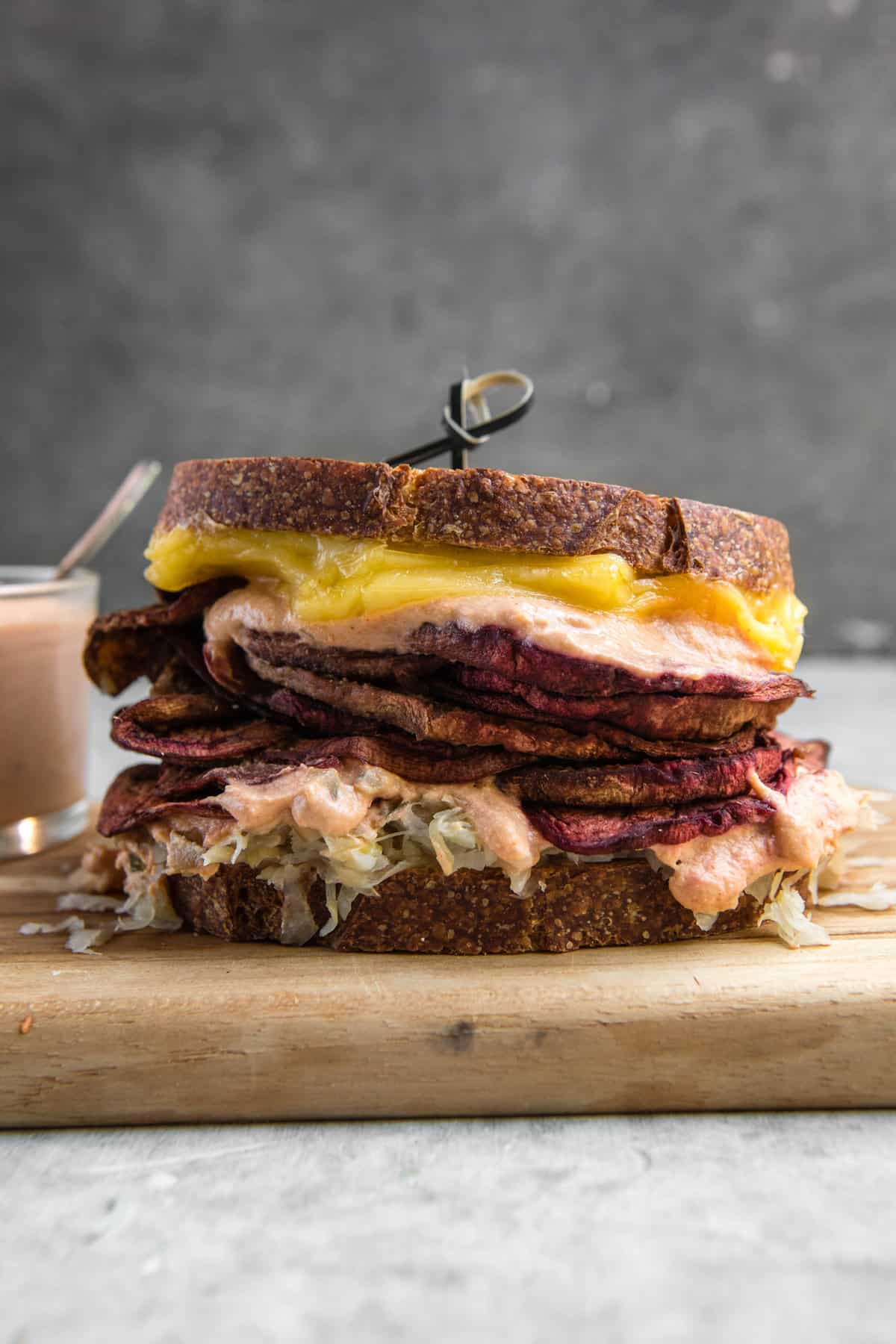 Everyone knows I love a good Reuben and this vegan Eggplant Reuben from From My Bowl is top notch! It's a saucy sandwich filled with Eggplant "Corn Beef", homemade Russian Dressing, Sauerkraut, and your choice of vegan cheese. Lunch doesn't get much better than this!
Get this incredible recipe here.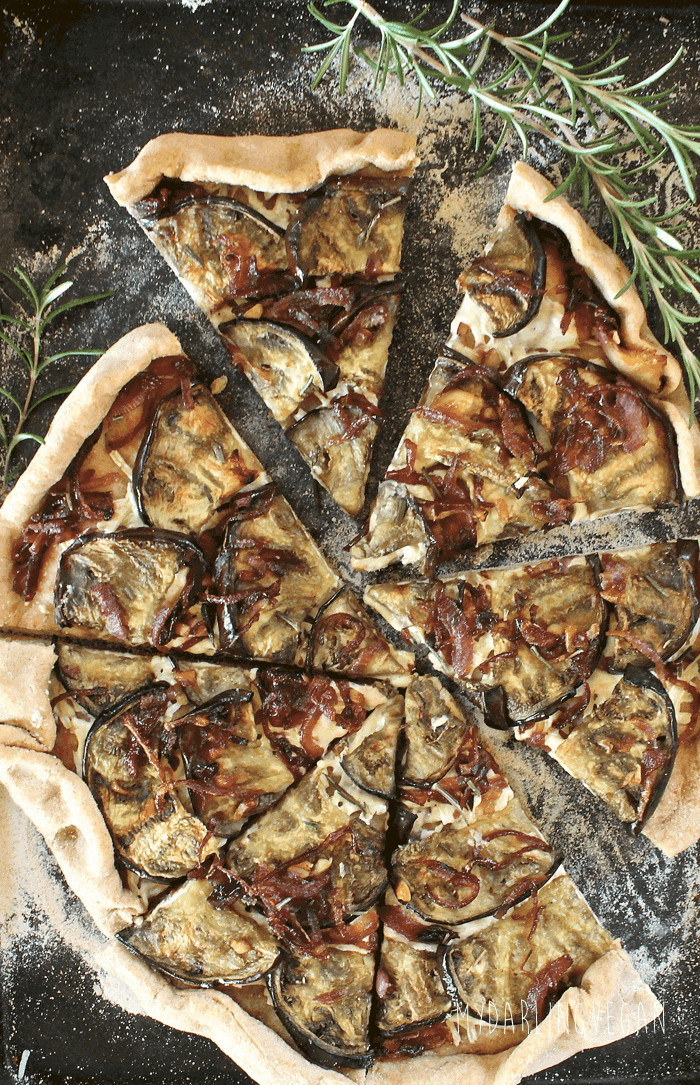 This Eggplant and Caramelized Onion Pizza is a fan favorite from My Darling Vegan. This simple pizza is made with tender eggplant, sweet caramelized onions, sautéed garlic, and fresh rosemary for an incredible flavor combination that highlights the smoky and sweet flavors of eggplant in the best way possible – pizza!
Get this fan-favorite recipe here.
More Vegan Eggplant Recipes
Want more? I've got you covered! Here are a few more amazing eggplant recipes:
That's it! 11+ AMAZING vegan eggplant recipes. What is your favorite way to use eggplant? Tell me in the comments below.
Written by Sarah McMinn
If you give one of these recipes recipe a try, snap a photo and share it on Instagram. Make sure to tag
@mydarlingvegan
so I can see your creations!