Veestro Review! When you're short on time, don't compromise on wholesome plant-based meals. Give Veestro a try. Veestro is an entirely plant-based meal service dedicated to providing families with delicious, flavorful, vegan food.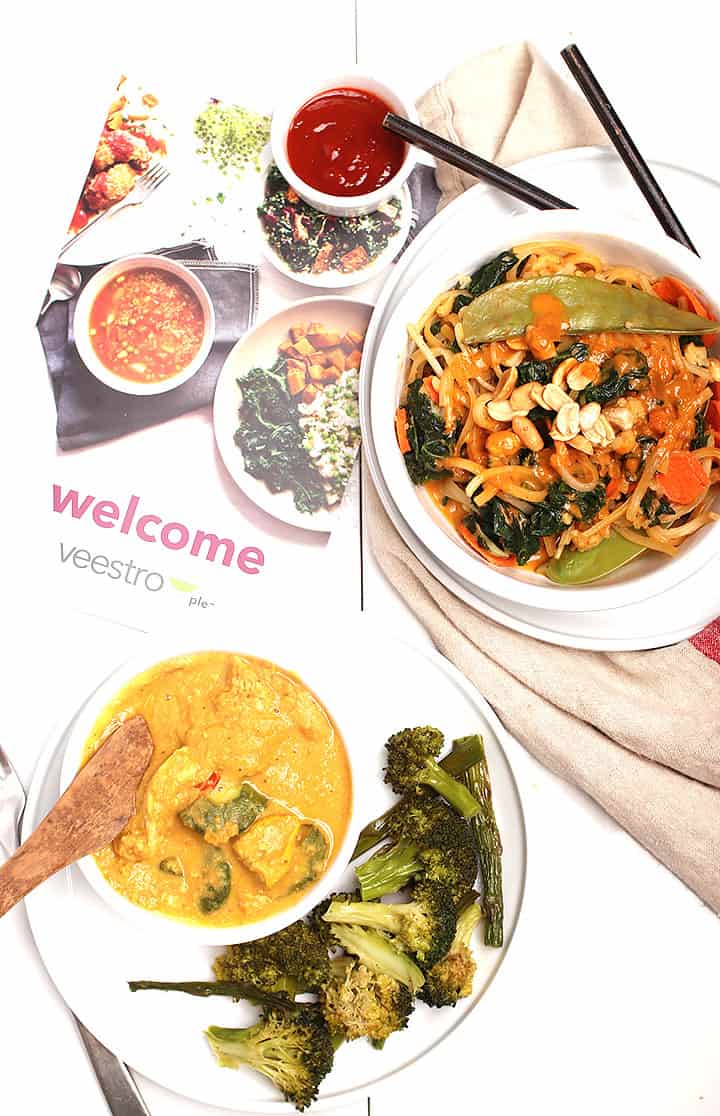 I love to cook.
Perhaps this is needless to say, considering I run a food blog and all. But despite my love for the preparation (and eating) of flavor-packed, wholesome, plant-based meals, there are those exhausting days when I can't imagine chopping even a couple of vegetables to throw in a salad or boiling a pot of noodles to toss with pasta sauce.
With summer ending and the school year starting back up, life naturally gets a bit busier. When we need good food the most, it can be easy to compromise on healthy meals. This year, I made a dedication not to forgo wholesome meals for the sake of convenience.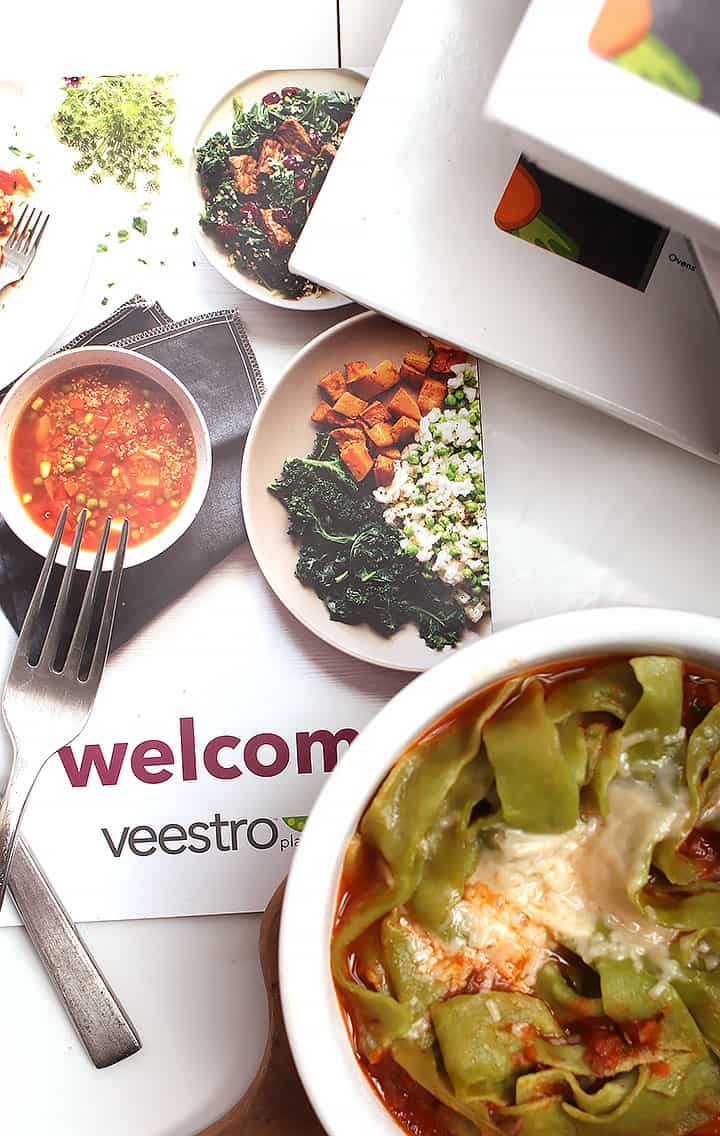 Good news, friends! I don't have to.
It turns out, I'm not the only person in the world looking for healthy meals for me and my family and has a hard time cooking at the end of a long day. Turns out, there are a lot of us.
And now there is a solution.
---
Veestro Review | Plant-Based Meals Delivered
This month I've had the pleasure of working with Veestro - a vegan, gourmet food service that offers healthy, delicious, fully prepared meals that are delivered right to your doorstep. No need to chop, prep, or cook. Just heat and eat!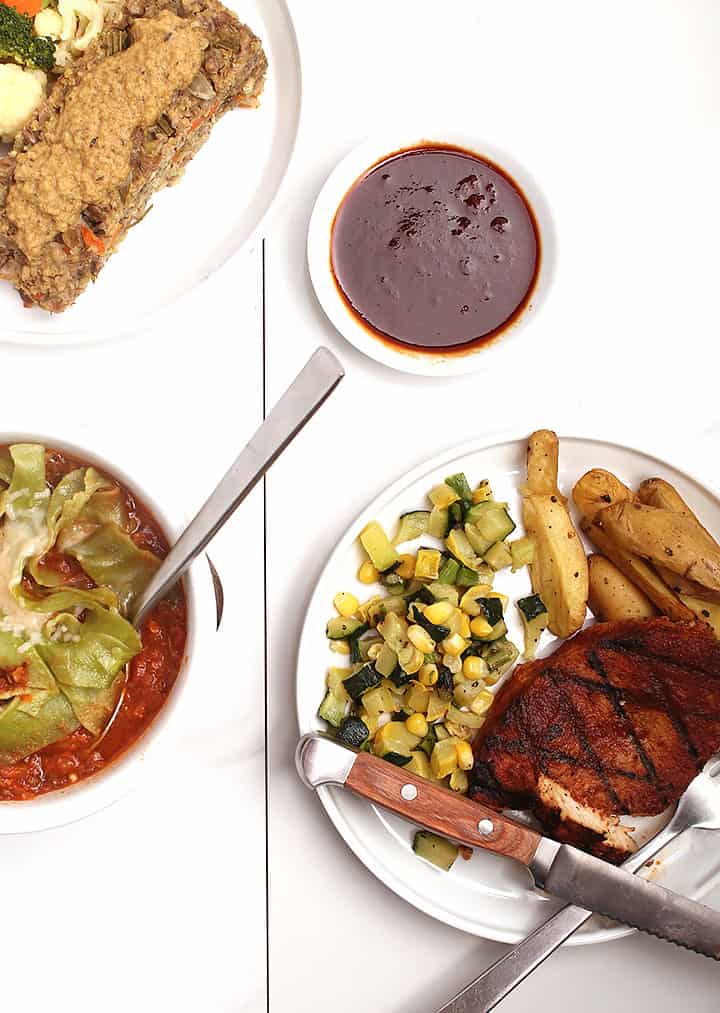 What does Veestro offer?
Veestro's menu has over 40 different a la cart meals from a variety of different cuisines. On the menu, you will find items like Vegetable Pad Thai, Southwestern BBQ Chick'n, Veggie Lasagna, and South Indian Coconut Stew - all of which I tried and found truly delicious.
When filling your cart, Veestro has created a way to filter your meals so that you can make sure to get meals that are:
Gluten-Free
Nut-Free
Low Calories
High-Protein
Kosher
Rather than ordering a la cart, you can also choose one of the Chef's Choice or Weight Loss meal plans that include preselected meals for your particular dietary needs. I love this aspect of Veestro because it makes it easy for people to stick to a plant-based diet despite other food goals or restrictions they might have.
No matter which meal plan or a la cart items you choose, you can always be confident that the foods you are eating are made with ingredients that are:
All Natural
Non-GMO
100% Plant-Based
Preservative-free
Dairy-free
No Cholesterol
And you can taste the difference!
Right now you can get 30% off your first order with the coupon code: MYDARLINGVEGAN (<<affiliate link)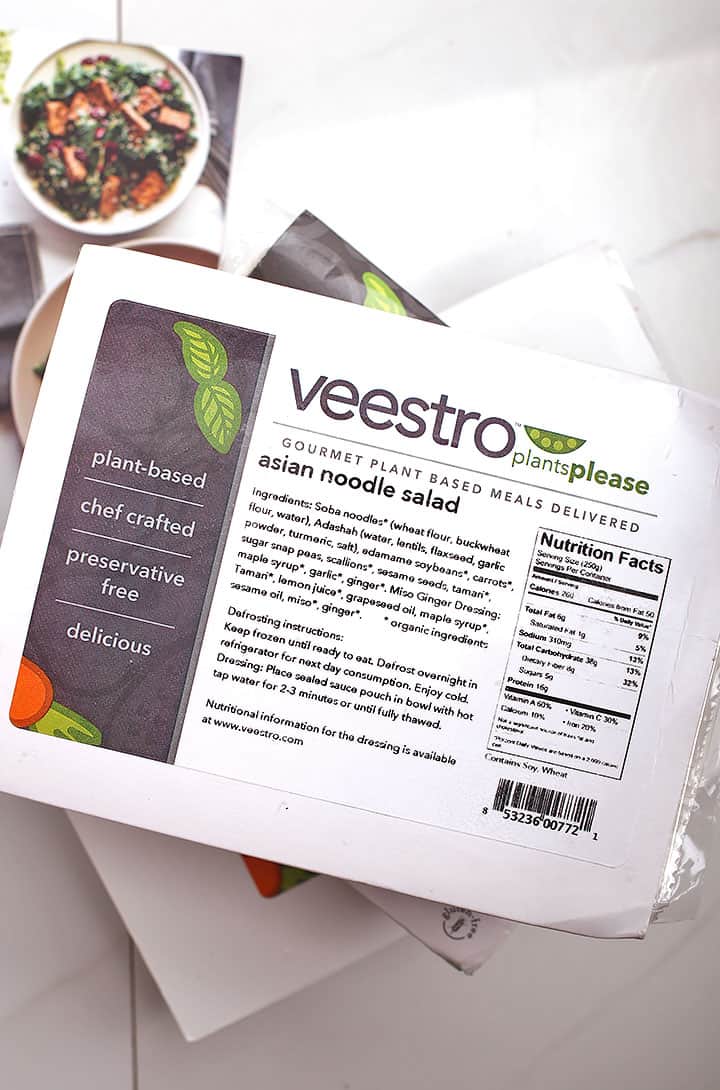 How does Veestro Work?
A couple of weeks ago I was given the opportunity to have the complete Veestro experience. A few days after I placed my order a large box arrived at my doorstep. I'll admit, I was skeptical that this food, sent several days earlier, would still be frozen but opening up the box was like opening up my freezer. Inside I found 12 nicely packed, completely frozen meals.
Printed on top of each meal are clear instructions on how to prepare the food as well as the nutritional info and a full ingredients list so you know exactly what you're eating.
And, best of all, everything I've tried was very flavorful, delicious, AND filled with wholesome ingredients. The whole process, from ordering to eating, was incredibly easy and satisfying.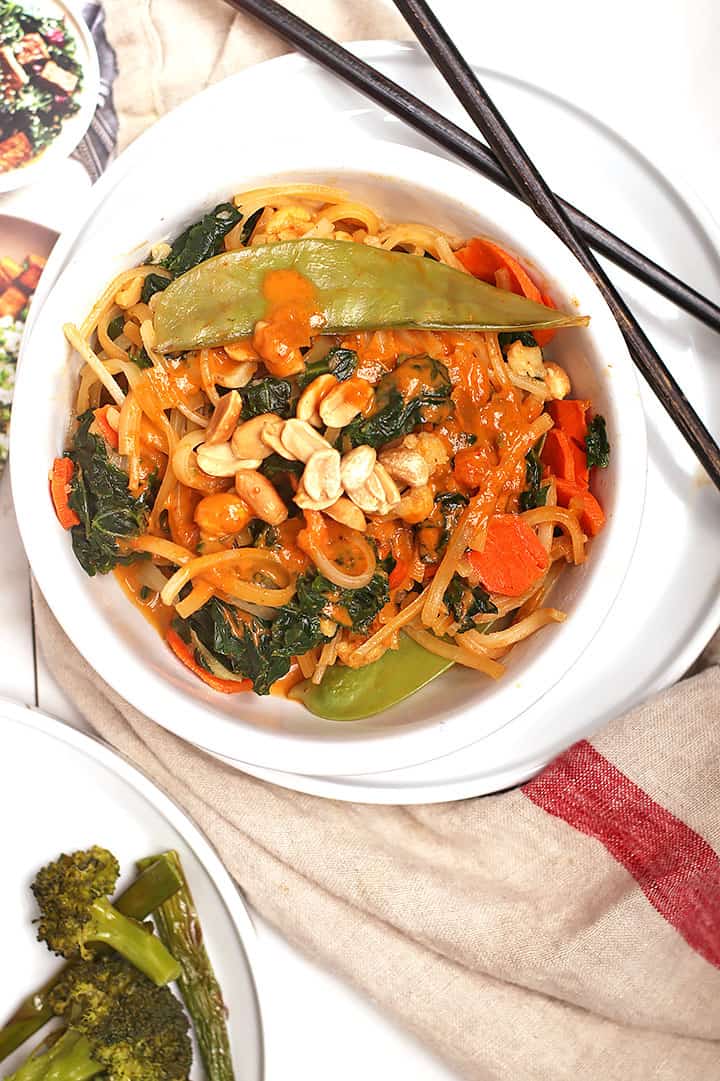 Where to buy Veestro Plant-Based Frozen Meals
I really enjoyed my Veestro experience and am thrilled that a company like this exists. For those who struggle to find time or motivation to make healthy, wholesome, plant-based meals, Veestro offers a fantastic solution that I highly recommend.
If you are eager to try Veestro yourself, head on over to their website and, pick your plan, fill your cart!
BONUS!!! Right now you can get 30% off your first order with the coupon code: MYDARLINGVEGAN (<<affiliate link)
If you give one of these recipes recipe a try, snap a photo and share it on Instagram. Make sure to tag
@mydarlingvegan
so I can see your creations!