12 Vegan Pastry Recipes You MUST Make this Fall
A round-up of the best autumnal vegan pastry recipes with everything from doughnuts to muffins to cinnamon rolls and much more.
This post contains affiliate links. For more information please see my privacy policy.
Fall and baking go together like peanut butter and chocolate, marshmallow and campfire, bourbon and orange.
In other words, fall and baking are the perfect match and one of the many reasons I love this season.
Pumpkin
Maple
Hazelnuts
Apples
All the best this season has to offer baked into delicious pastries and pies. So before we get much further into fall baking season, I've rounded up my 12 favorite vegan pastry recipes from the past. Here you'll find doughnuts, muffins, coffee cake, waffles, and more all celebrating the season's finest.
---
ESSENTIAL KITCHEN TOOLS FOR BAKING
Before we get to the recipes, let's take a look at the essential kitchen tools every baker should have.
As someone who has spent a lot of time near the oven, I have learned and relearned what tools I need to have in order to be a happy successful baker. Here are the essential cooking and baking tools that I believe EVERY baker should have. Here is my list:
For more detailed information on how I use my baking gadgets, ready my Essential Kitchen Tools Guide.
---
VEGAN PASTRY RECIPES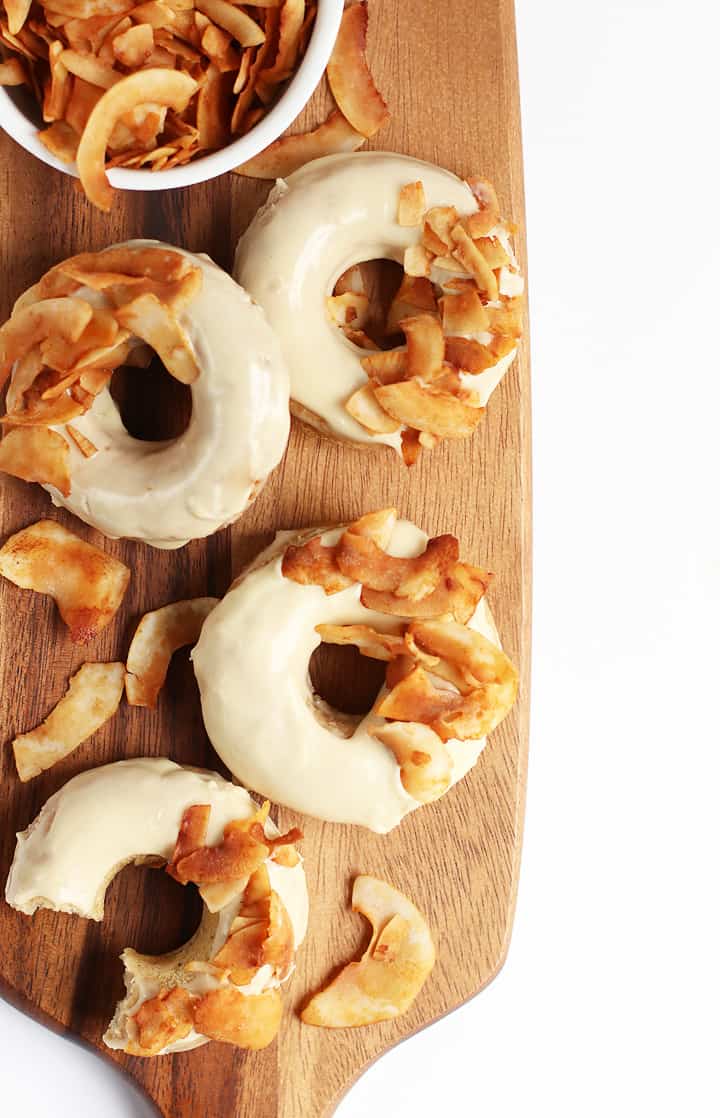 You're going to love these vegan Maple Bacon Doughnuts are lightly baked and finished with a sweet maple glaze and crispy coconut bacon for a delicious morning pastry.
Get the recipe here.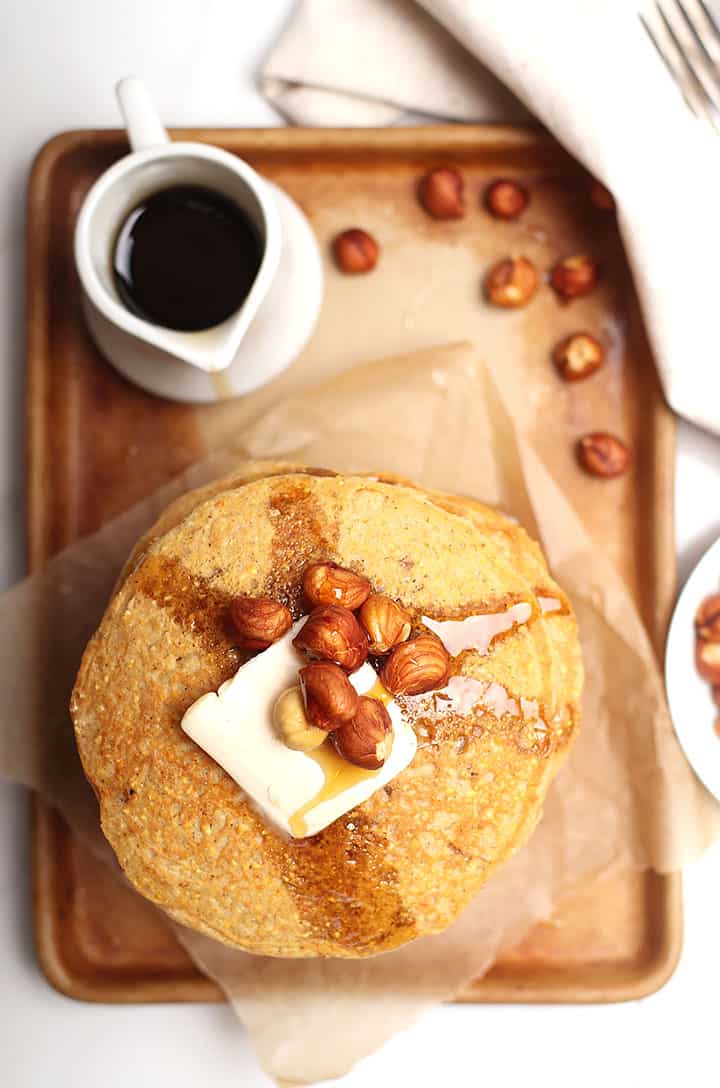 You're going to LOVE these delicious Maple Hazelnut Cornmeal Pancakes. Slightly sweet and filled with a hearty nutty flavor, this is the perfect autumn breakfast. Top with fresh maple syrup and hazelnuts.
Get the recipe here.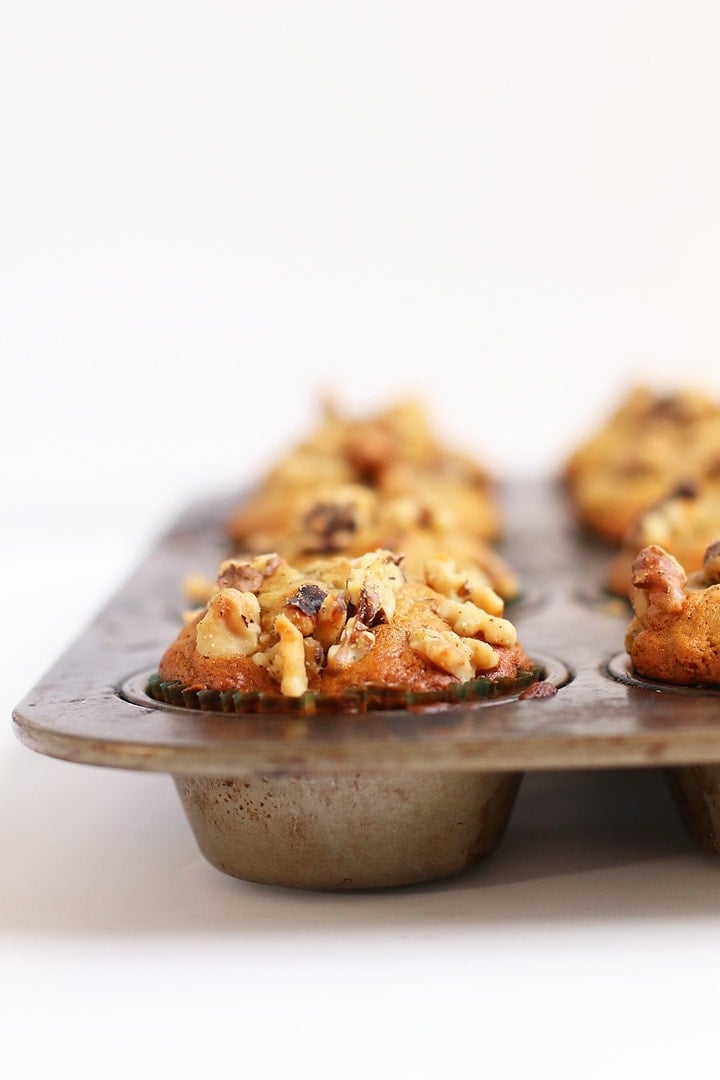 Start your morning off right with these deliciously spiced, walnut filled, and perfectly flavored vegan Banana Nut Muffins. Get your house smelling heavenly in just 30 minutes.
Get the recipe here.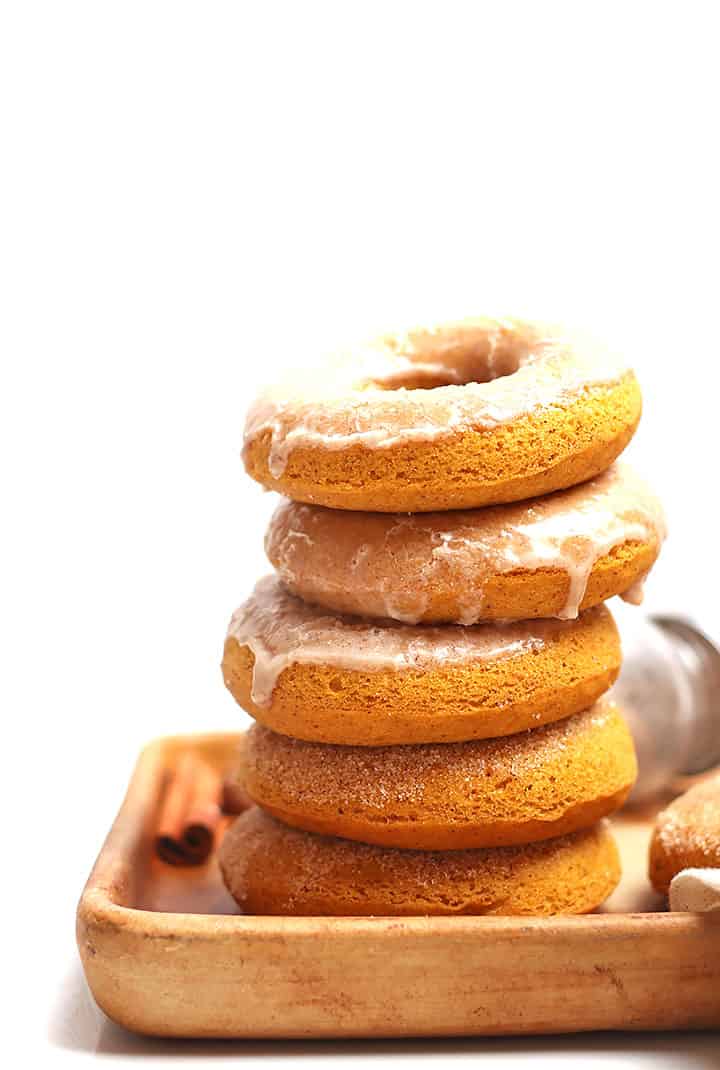 Fall into fall with these delicious vegan pumpkin donuts. Sweetened with maple syrup and topped with cinnamon-spiced glaze, these vegan pastries are the perfect fall sweet treat!
Get the recipe here.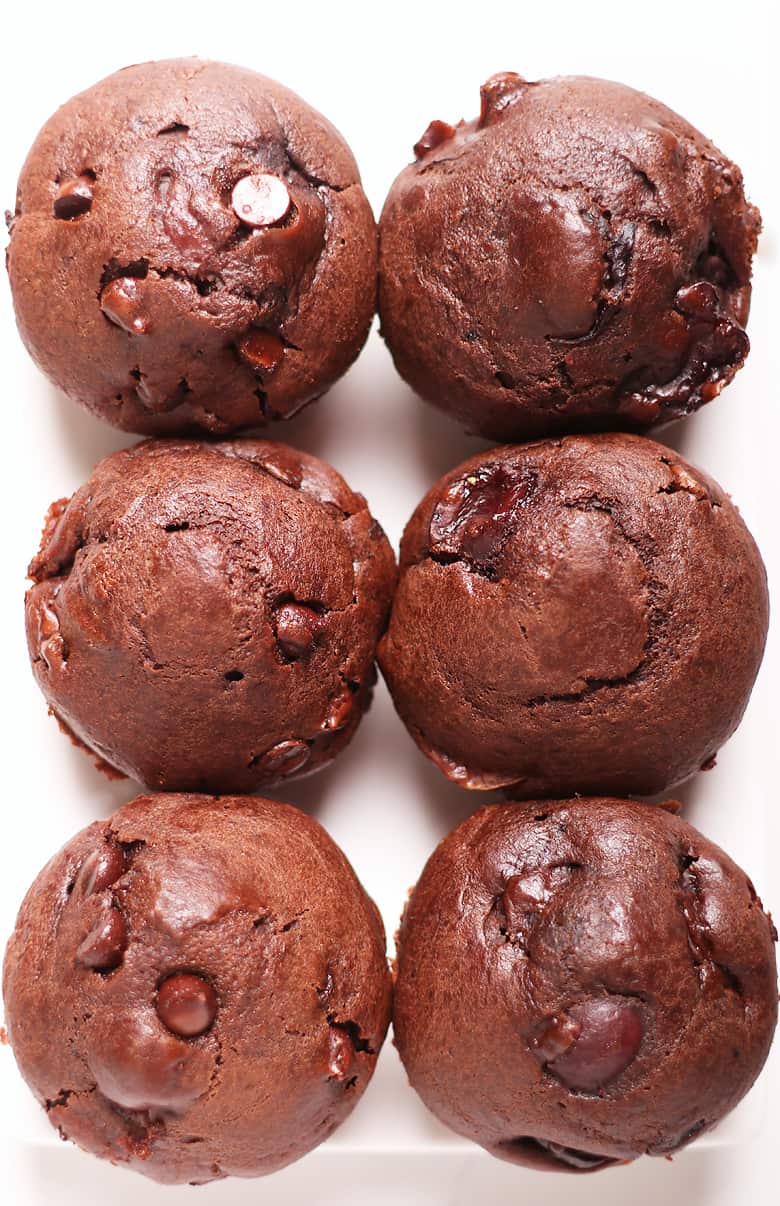 These vegan Double Chocolate Cherry Muffins are so quick and easy to make. And, bursting with chocolate and cherry in every bite, they are 100% delicious. Make them in under 30 minutes for a sweet morning pastry or chocolate afternoon snack.
Get the recipe here.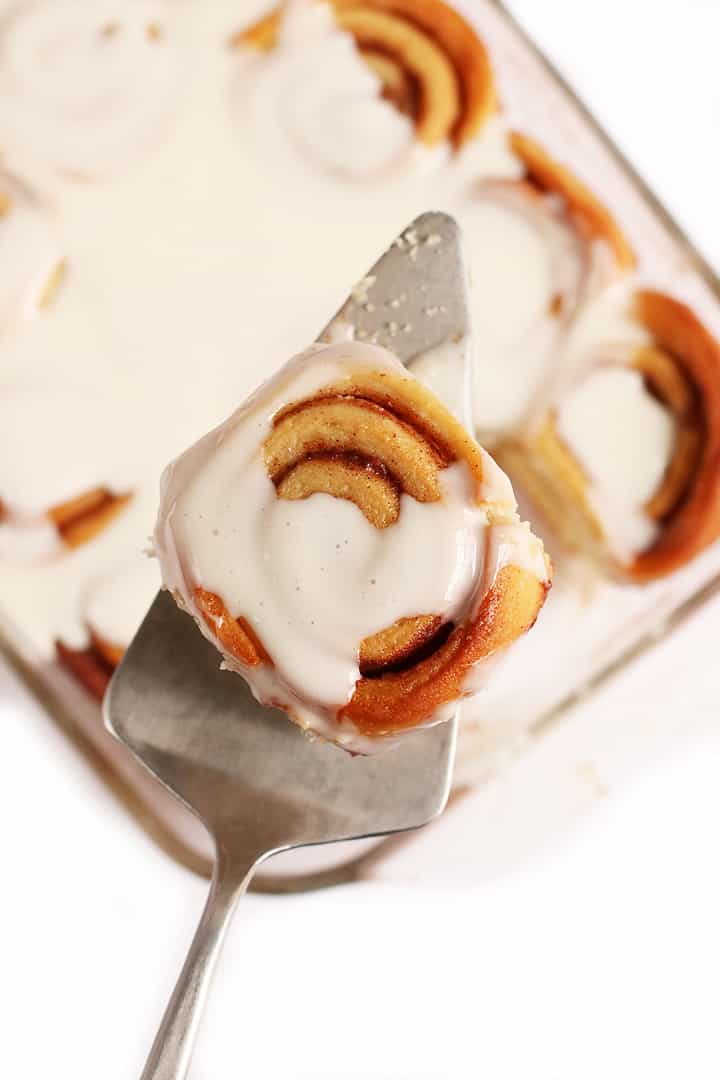 These easy vegan cinnamon rolls are sweet, tender, and filled with cinnamon flavor for a plant-based spin on a classic favorite. Simple and fool-proof.
Get the recipe here.
You won't be able to resist these sweet and spicy Ginger Molasses Cookies. Made in under 25 minutes (+ chill time) for the perfect fall treat. But beware, these cookies are highly addictive!
Get the recipe here.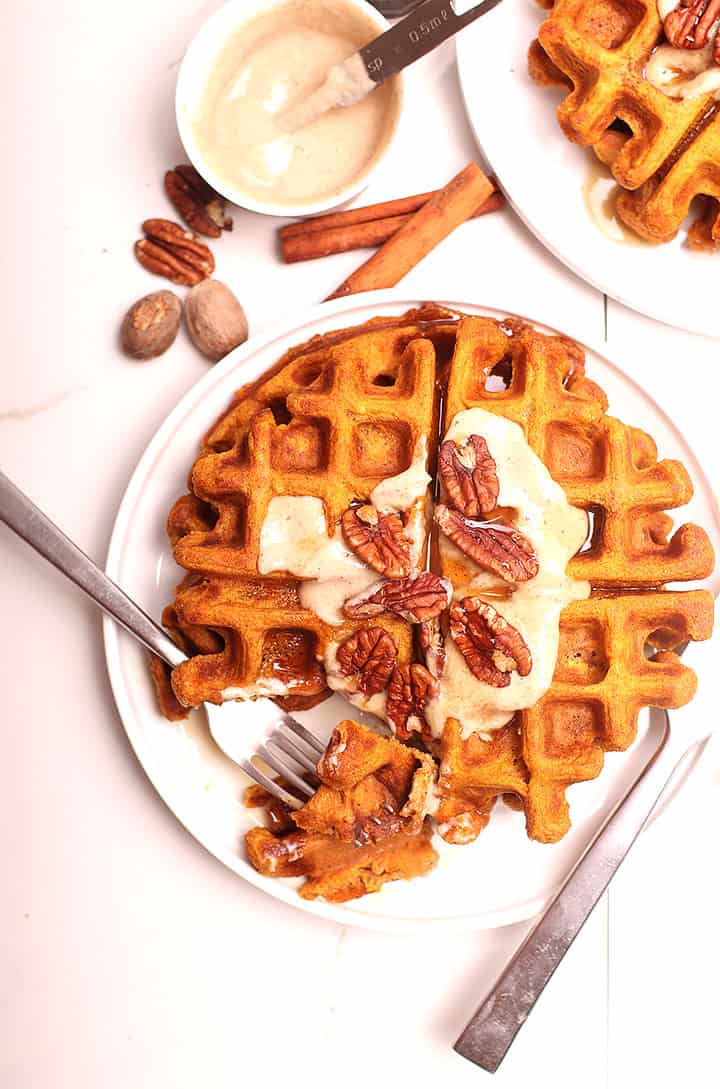 Wake up to these vegan Pumpkin Waffles with Maple Cashew Cream. Spiced to perfection and slathered in sweet, creamy, custard, these vegan waffles are the perfect autumnal breakfast for the whole family.
Get the recipe here.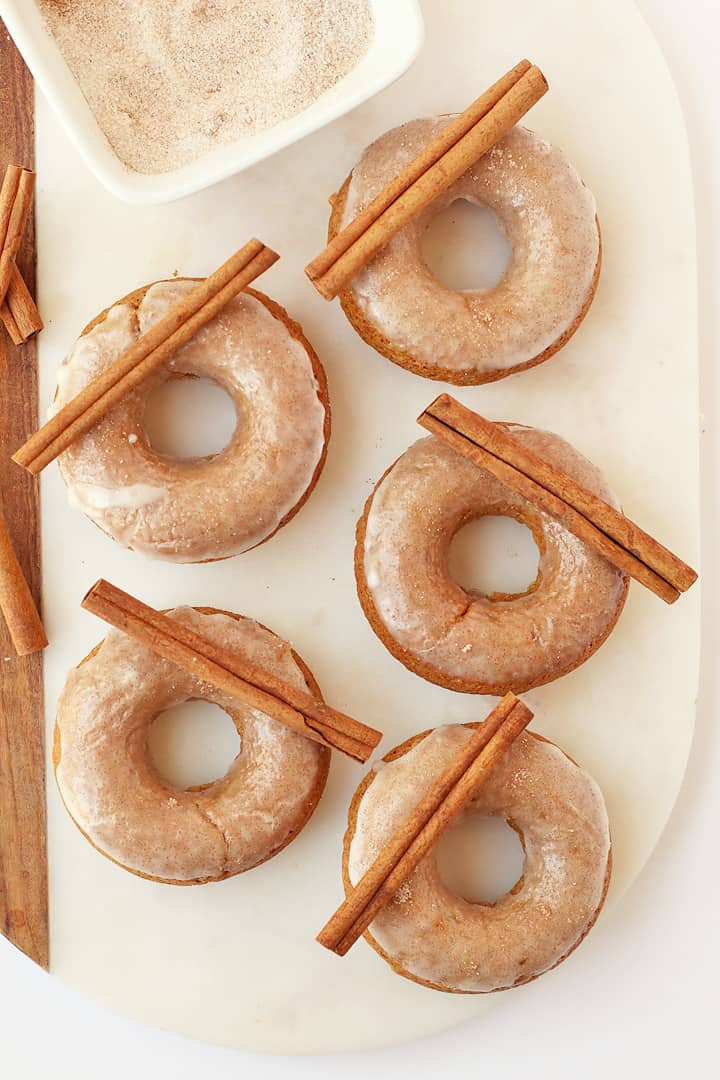 Packed with cinnamon, nutmeg, and allspice, these vegan Baked Apple Cider Donuts are a perfect way to welcome in the fall. Made in just 25 minutes for a delicious treat.
Get the recipe here.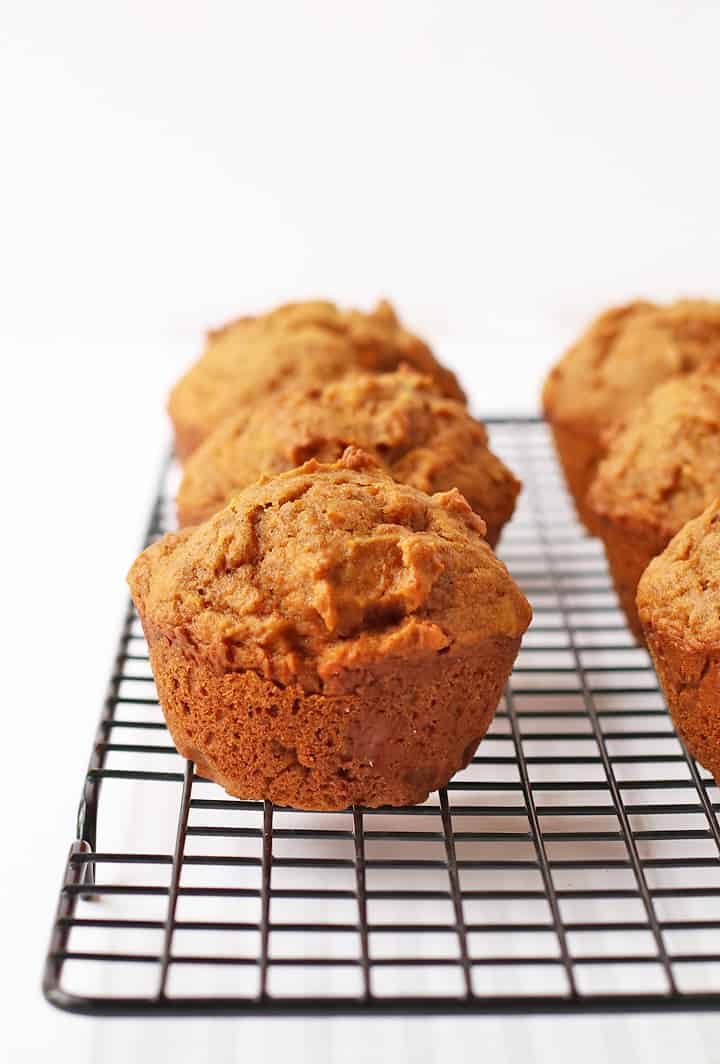 Fall into fall with these deliciously light and perfectly flavored vegan pumpkin muffins. An easy, fail-proof, autumnal pastry that will warm up your home and fill up your belly. Made in just 30 minutes!
Get the recipe here.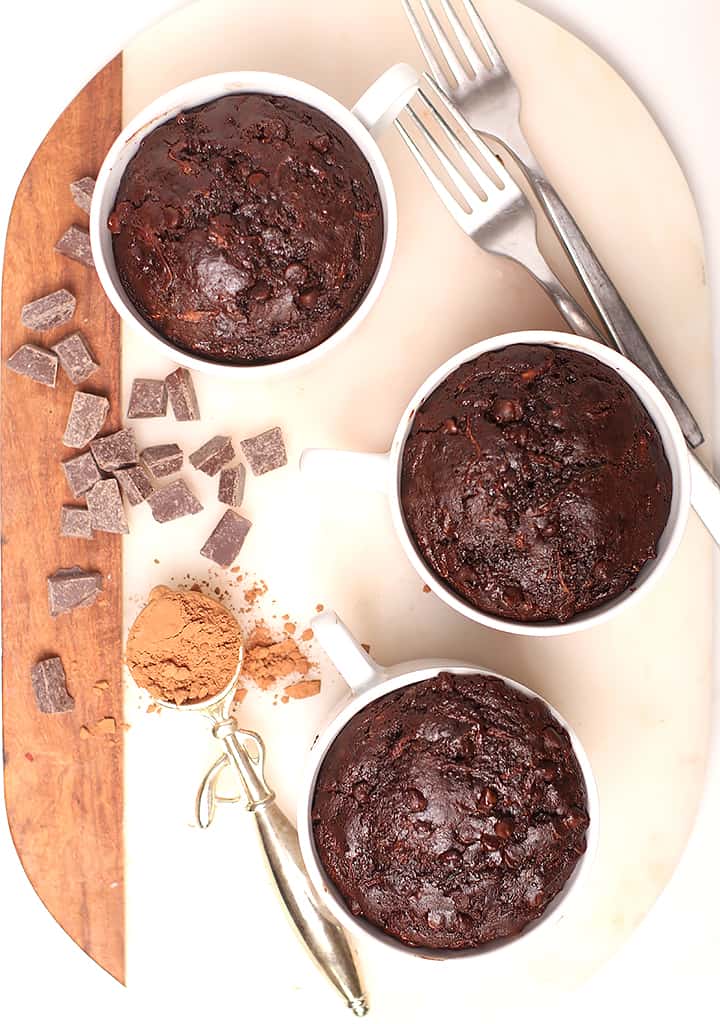 Moist and chocolatey, this vegan chocolate espresso cake is bursting with flavor! Either as individual cakes or as a loaf, this recipe can be made in under an hour for a delicious sweet treat.
Get the recipe here.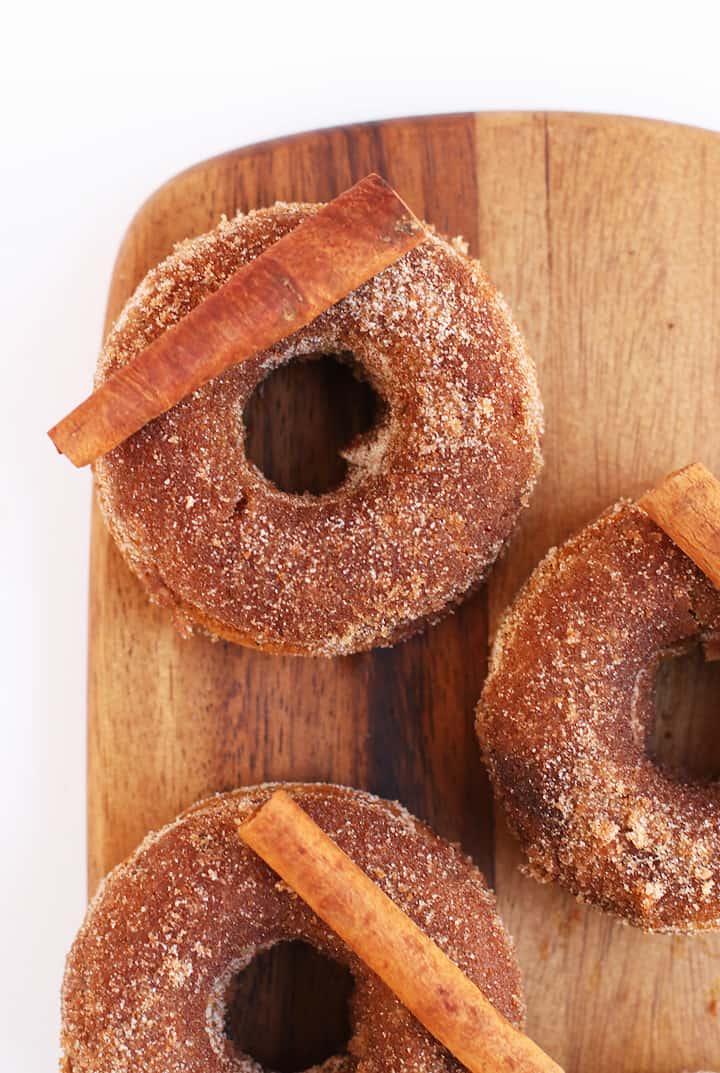 Start your morning with these delicious and tender vegan Cinnamon Doughnuts. Bursting with flavor to wake you up for the day.
Get the recipe here.
---
More Vegan Pastry Recipes
But I've got so many more than 12 vegan pastry recipes for you! Here are a few more of my favorites.
Written by Sarah McMinn
If you give one of these recipes recipe a try, snap a photo and share it on Instagram. Make sure to tag
@mydarlingvegan
so I can see your creations!