Vegan Baking For Everyone. A sinfully sweet ebook filled with 55+ easy vegan baking recipes and all the tools YOU need to veganize your favorite baking recipes right from your own home.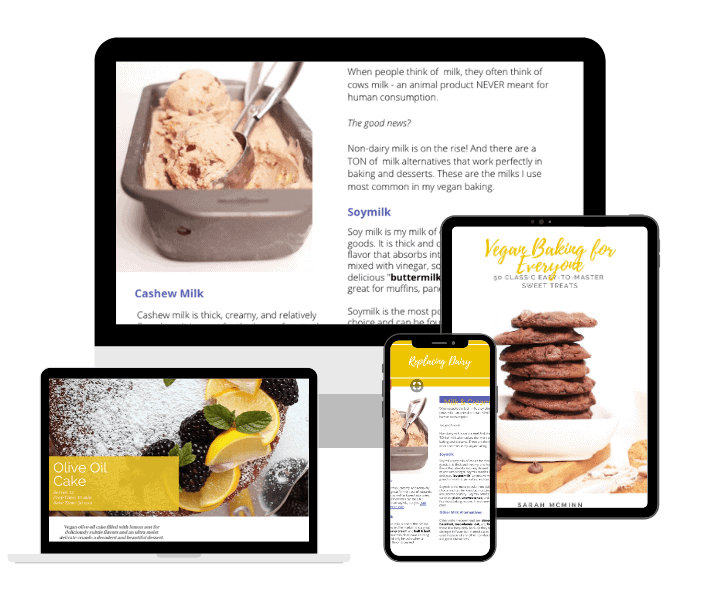 When I first went vegan I was beyond excited to start my journey. I knew it was the right choice and I was lucky enough to have a strong community of vegan friends who made the transition easier for me.
What I didn't expect was how hard it would be to learn how to bake vegan.
I quickly learned I had A LOT of questions.
How do I replace eggs??
Is sugar vegan?
What kitchen tools should I have?
What are easy, vegan, baking recipes that I can depend on?
Even with a strong community of friends and a background in professional baking, the transition wasn't easy for me.
But it can be!
After 14 years as a vegan, I have found answers to nearly all of the commonly asked questions. Since going vegan, I became a trained pastry chef with 2 decades of experience working in kitchens, a professional blogger, and a desserts connoisseur
I've taken all my experience from culinary school and commercial kitchens and written it all down just for you!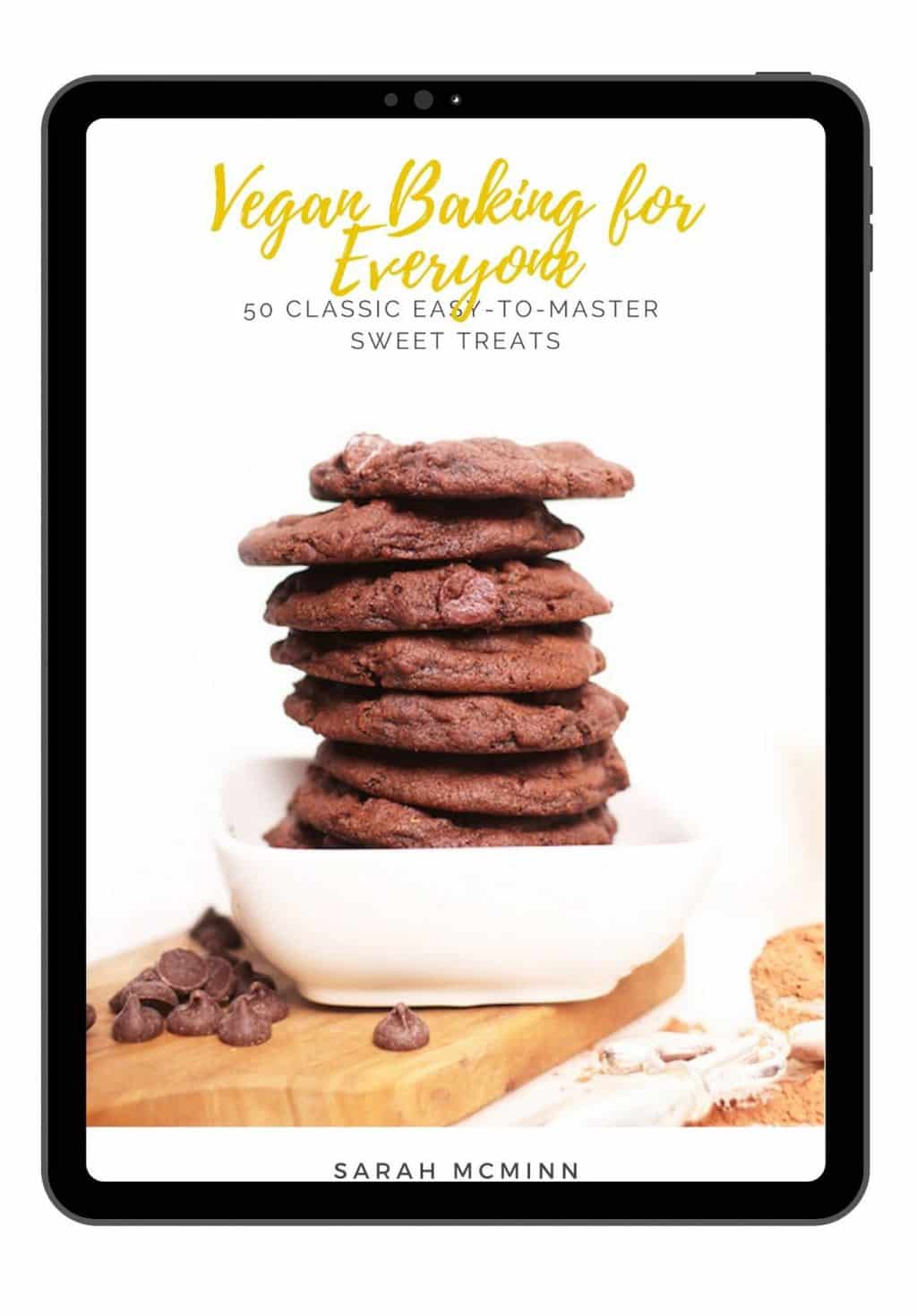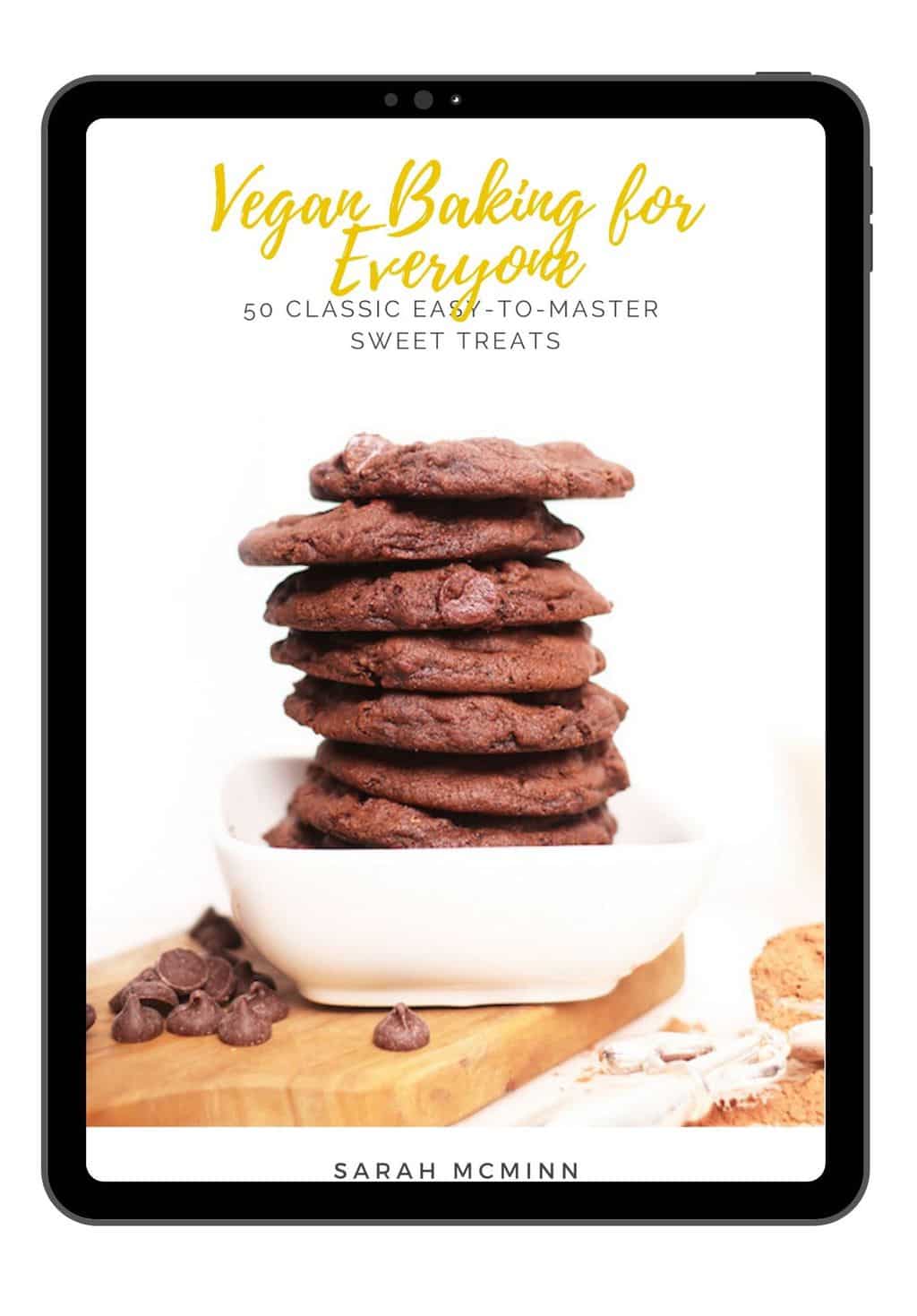 What You Will Find
Vegan Baking for everyone is your vegan baking starter guide! This book is a comprehensive ebook that is filled with over 50 recipes of your favorite classic sweet treats...veganized!
In addition to the recipes, this ebook is filled with all the tools you will need to start veganizing your favorite recipes right at home.
Let's take a look inside...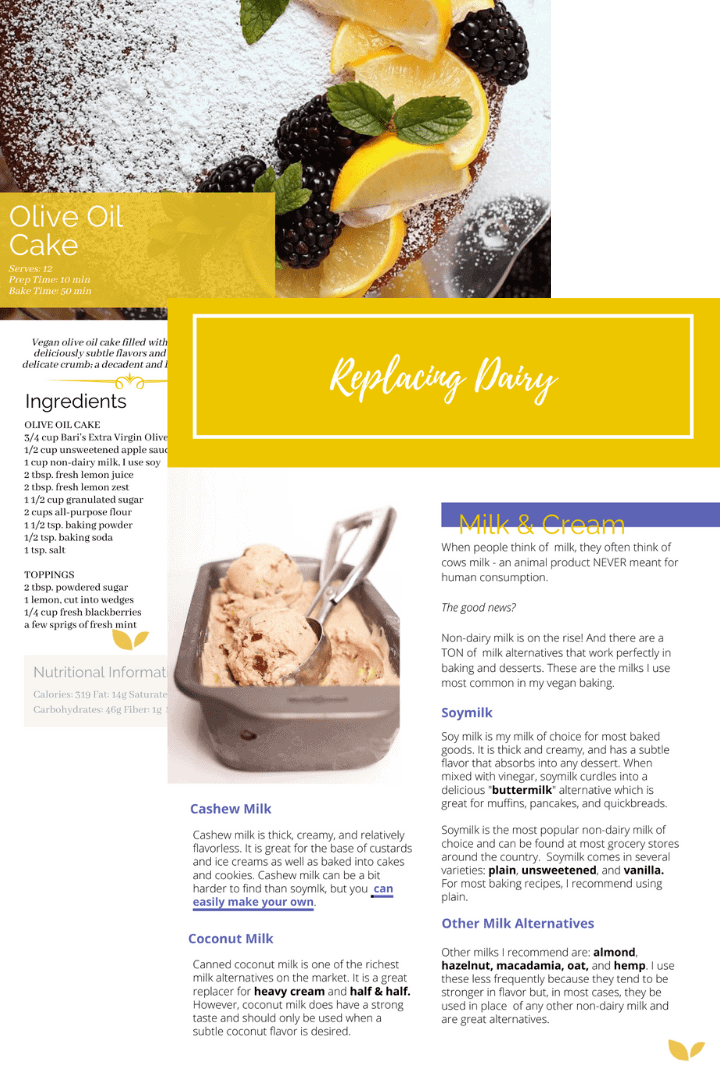 Vegan Baking For Everyone
50 Easy-To-Make Classic Baking Recipes
Mixed Berry Muffins
Classic Cinnamon Rolls
Maple "Bacon" Doughnuts
Double Chocolate Cookies
Lemon Pound Cake
Cherry Cobbler
Tips & Tricks on Veganizing ANY Recipes
Replacing Milk, Cream, and Butter
Your ULTIMATE Guide on Replacing Eggs
Is Sugar Vegan? + Healthy Sugar Alternatives
The Vegan Pantry and MORE
A guide on stocking the vegan kitchen
Essential kitchen tools and gadgets to bake like a pro
Tips on how to read any baking recipe
Table of Contents w/ interactive one click linking
Additionally, you will find
Large, mouth-watering photos for every recipe
List of my favorite baking cookbooks and resources
Over 70 Pages of vegan baking goodness
After purchasing you will be able to download the Ebook as .pdf to read on all laptops, desktop, and mobile.
What are you waiting for? Let's get baking!