31 Vegan Gluten-Free Dinner Recipes! From curries to stews to one-pot meals, you will find a month's worth of recipes here. Let's take a look!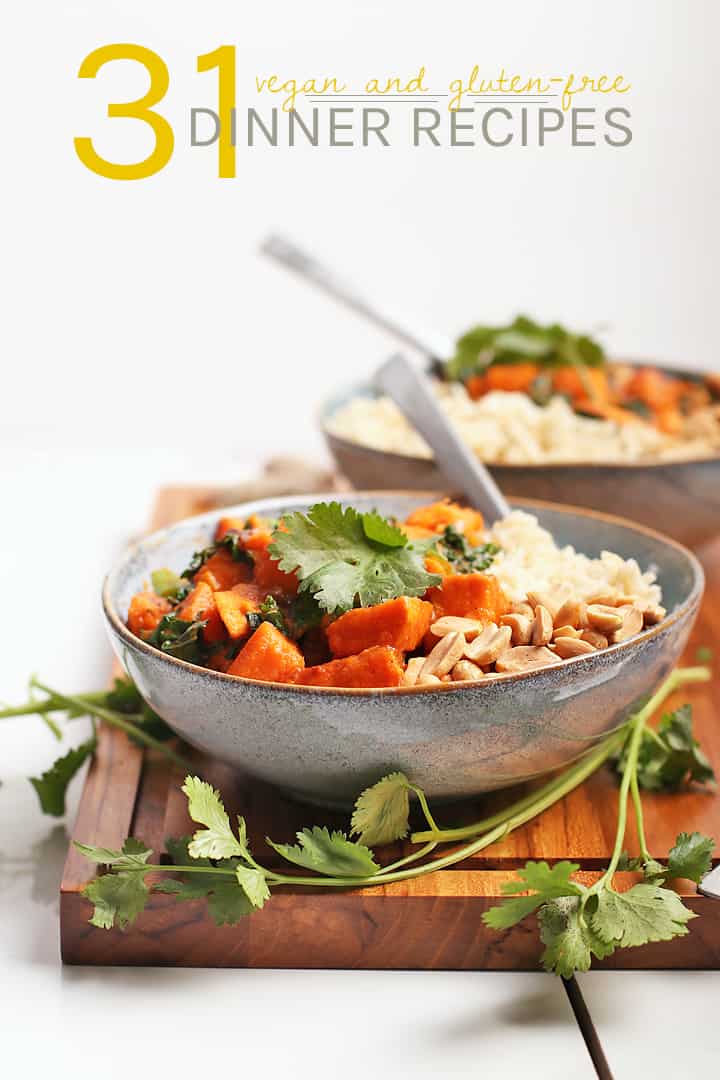 Disclosure: This post may contain affiliate links.
Welcome back!
As I mentioned a couple of days ago, this week we are going to be highlighting some of my favorite vegan & gluten-free recipes from the blog. I know first hand that it can be difficult to eat gluten-free on a plant-based diet and so I've created a few resources to make that easier for all of us. If you missed the 31 vegan gluten-free breakfast recipes that I posted earlier this week, make sure to check them out later.
But don't go yet! Today I'm featuring some of my favorite gluten-free dinner recipes.
---
31 vegan gluten-free dinner recipes.
Go ahead and browse through. With curries, bowls, hearty salads, and, and more, you have a full month of gluten-free and vegan dinners available to you right here!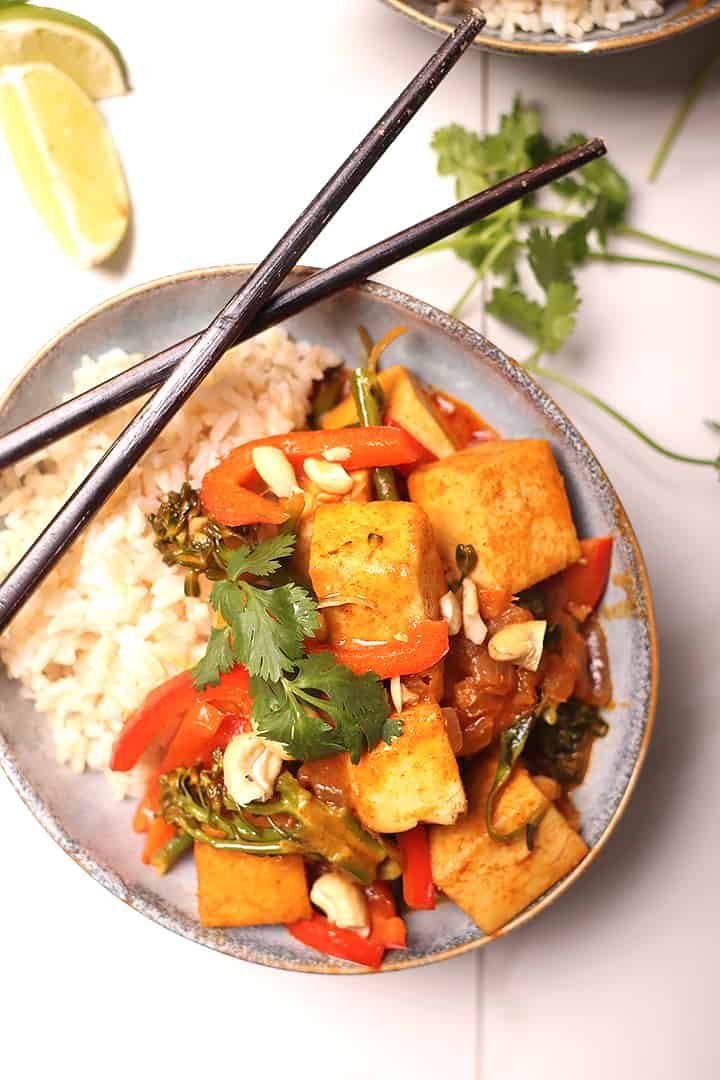 Noodles & Curries
I probably have noodles and curries at least once a week. There are all kinds of ways to jazz up your rice noodles, brown rice, or zucchini noodles. And making curry at home is surprisingly easy! You can buy curry paste at the store and combine it with your favorite vegetables, proteins, fresh herbs, and spices for a variety of delicious gluten-free dinner recipes.

One Bowl Meals
Eating dinner bowls is one of my favorite ways to eat. By adding everything to a bowl, you can combine a variety of amazing tastes and textures for an easy weeknight meal. Have you ever made a Buddha Bowl at home? Check out my step-by-step Buddha Bowl tutorial to learn how to make your own Buddha Bowl recipes.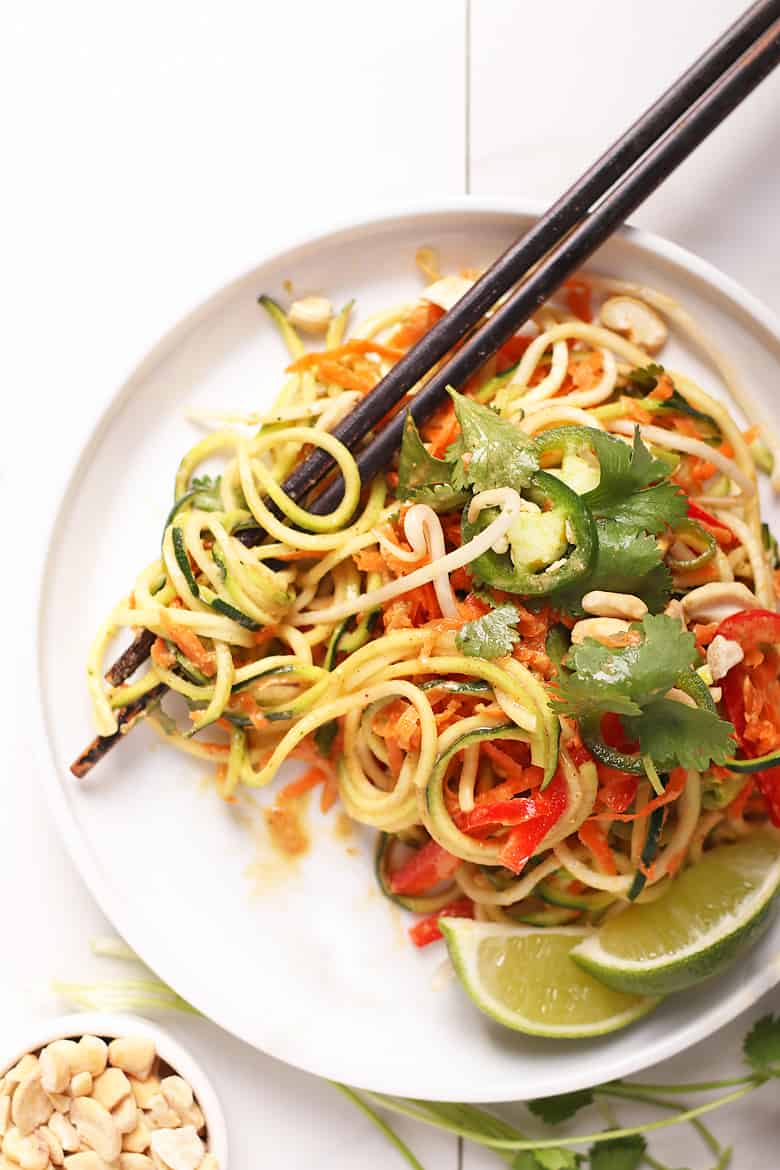 Dinner Salads
Don't be fooled by the word salad. These dinner salads can be some of the most satisfying gluten-free and vegan dinner recipes on the list! Filled with protein, grains, and vegetables and topped with finger-licking-good homemade dressings, these salad recipes are hearty, delicious, and good for you.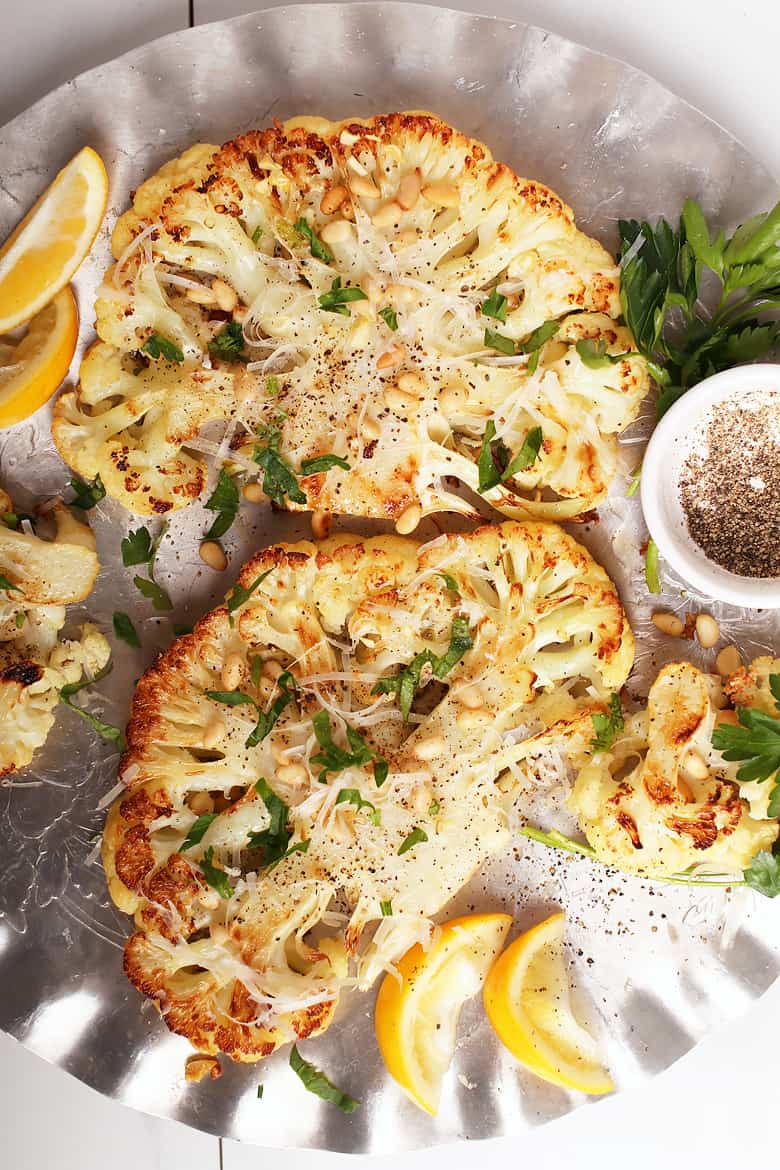 Casseroles and Entreé
These casseroles and entrées tend to be perfect for fancier dinners and dinner parties. I love impressing friends with my cauliflower or portobello steaks. Or, for a very low carb option, make sure to check out the zucchini noodle lasagna recipe. Made with thinly sliced zucchini noodles for a delicious protein-packed lasagna everyone can enjoy!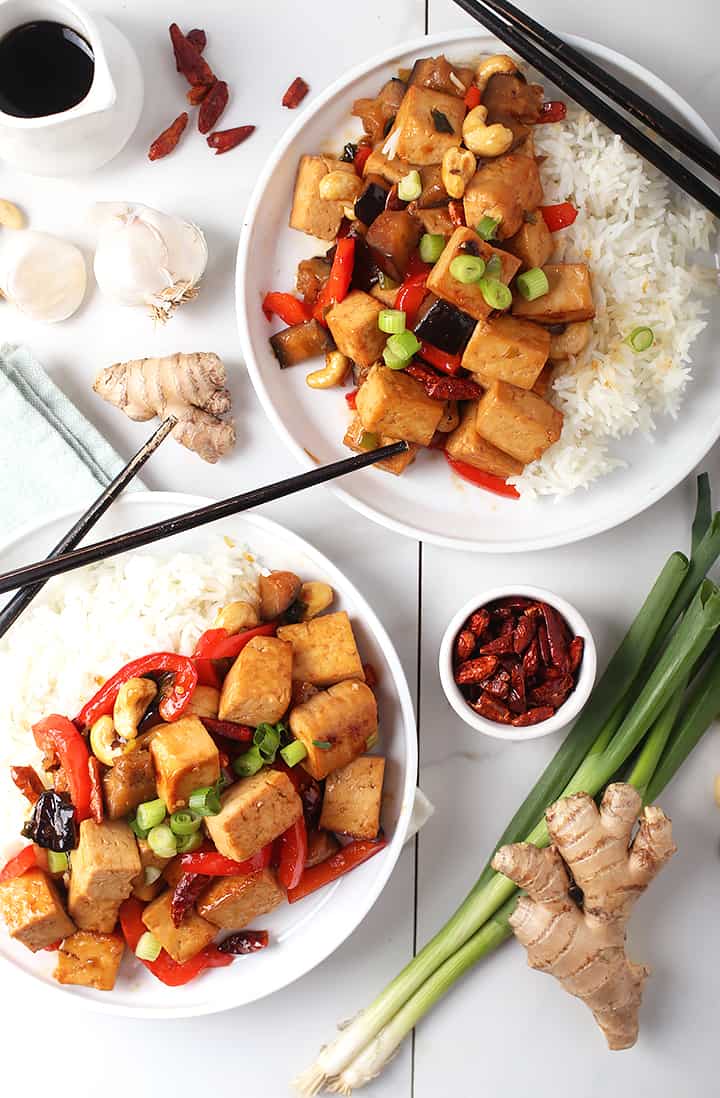 Stir-fries & One-Pot Meals
Stir-fries and One-Pot Meals are my go-to. At least a couple of times a week, I make a simple gluten-free dinner of sautéed vegetables over rice or quinoa-stuffed peppers. These simple vegan and gluten-free dinner recipes are quick and easy for satisfying weeknight meals.
There you have it - 31 vegan and gluten-free dinner recipes. Check out all my gluten-free dinner recipes. And come back Friday to check out my favorite vegan and gluten-free desserts.
Written by Sarah McMinn
If you give one of these recipes recipe a try, snap a photo and share it on Instagram. Make sure to tag
@mydarlingvegan
so I can see your creations!