Eating vegan and gluten-free doesn't have to be difficult. Get all your vegan gluten-free dessert recipes in one place. From cakes to confections, there's something for everyone.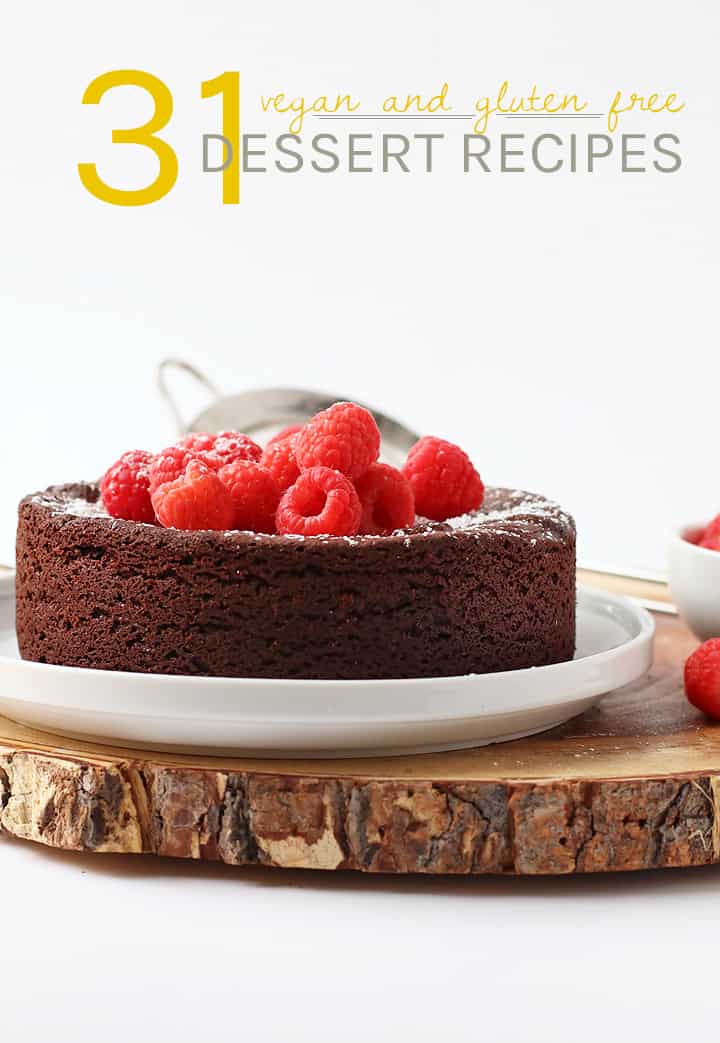 Today I'm wrapping up this week of recipes with some of my favorite gluten-free vegan dessert recipes. I know that it can be difficult to eat gluten-free on a plant-based diet and so I've created a few resources to make that easier. If you missed my vegan and gluten-free breakfast and dinner recipe roundups, make sure to check them out later.
But before you go, I've got something super sweet for you!
---
31 Gluten-Free and Vegan Dessert Recipes
Today we are celebrating the beginning of the weekend the best way I know how - sweets. Lots of SWEETS! Go ahead and browse through. From cakes to confections, I am certain you'll find the perfect vegan and gluten-free recipe to satisfy your sweet tooth.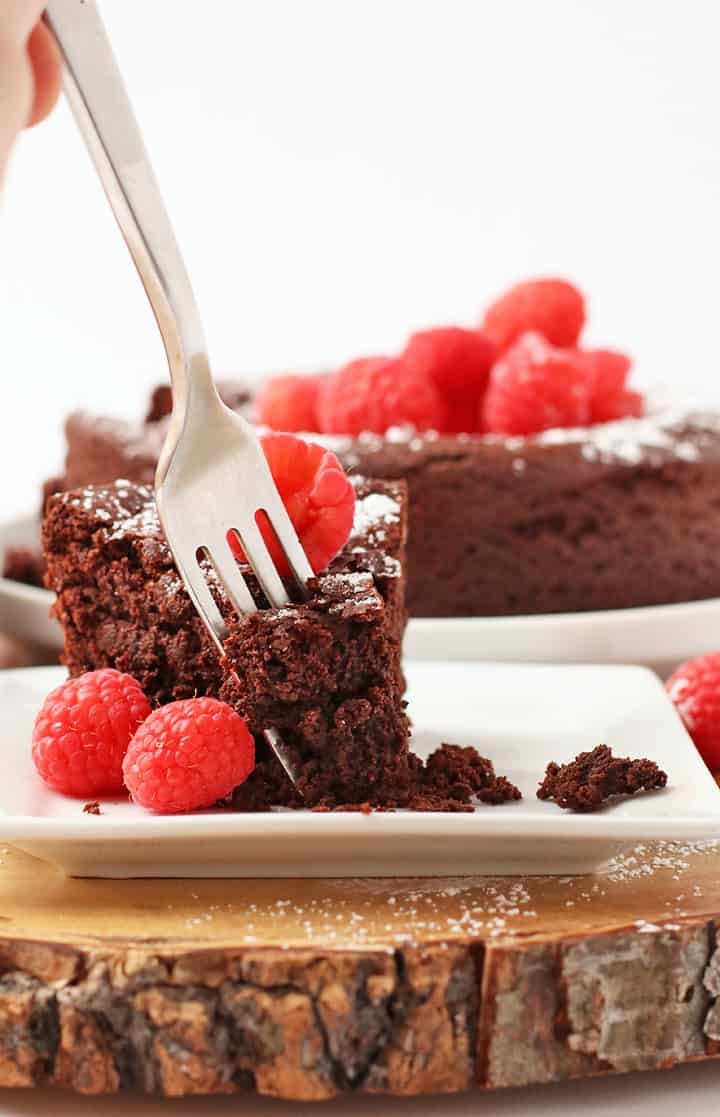 Cakes & Pies
Cakes and pies don't have to be full of gluten nor do they have to be made with gluten alternative flours. When I make gluten-free cakes and pies, I prefer to rely on whole food ingredients for their delicious tastes and textures. For a traditional tasting cake, make sure to take a look at my Flourless Chocolate Cake recipe.
Many of my gluten-free cookies and bars also happen to be raw. By creating dessert recipes made from a base of nuts, seeds, and coconut, there are endless options for vegan and gluten-free cookies. If you love raw desserts, make sure to check out my raw desserts ebook, In The Raw.
Custards & Puddings
Vegan custard and puddings are among the easiest desserts to make vegan. Most of them naturally are gluten-free. Occasionally, you'll see a custard or pudding recipe that calls on flour as a thickening agent. Often times, about ⅓ the amount of cornstarch will do in its place.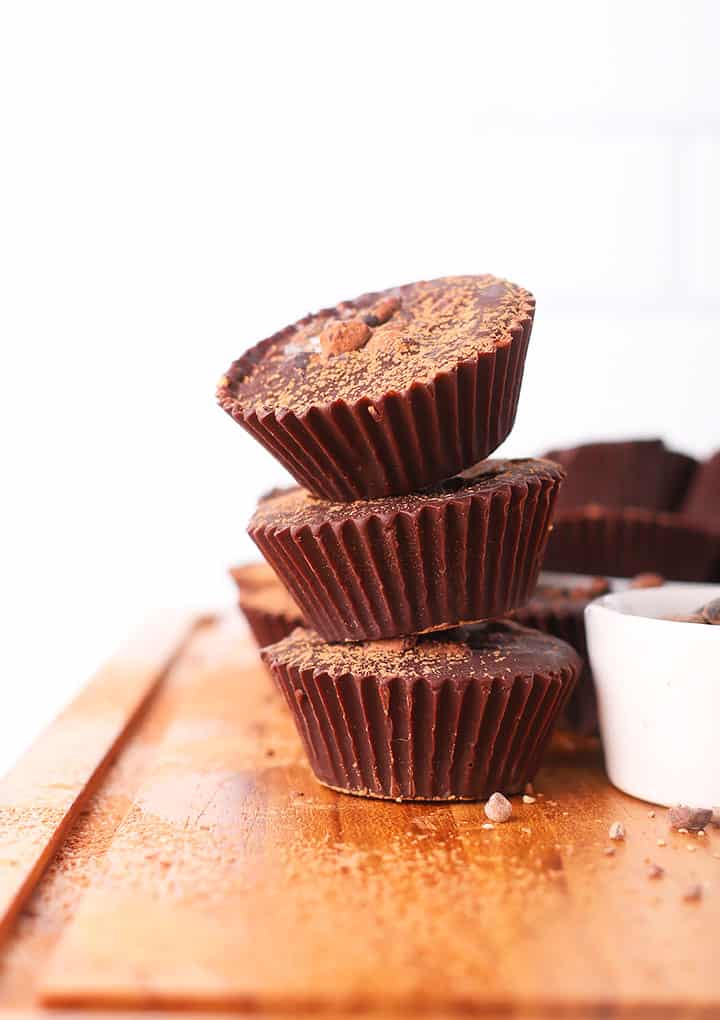 Disclosure: This post may contain affiliate links.
---
Candies & Confections
Most candies and confections are naturally gluten-free. Once you find yourself some quality vegan chocolate and learn how to make coconut whipped cream, everything else is so easy! Better yet, vegan confections make the perfect homemade gift for Christmas and Valentine's Day.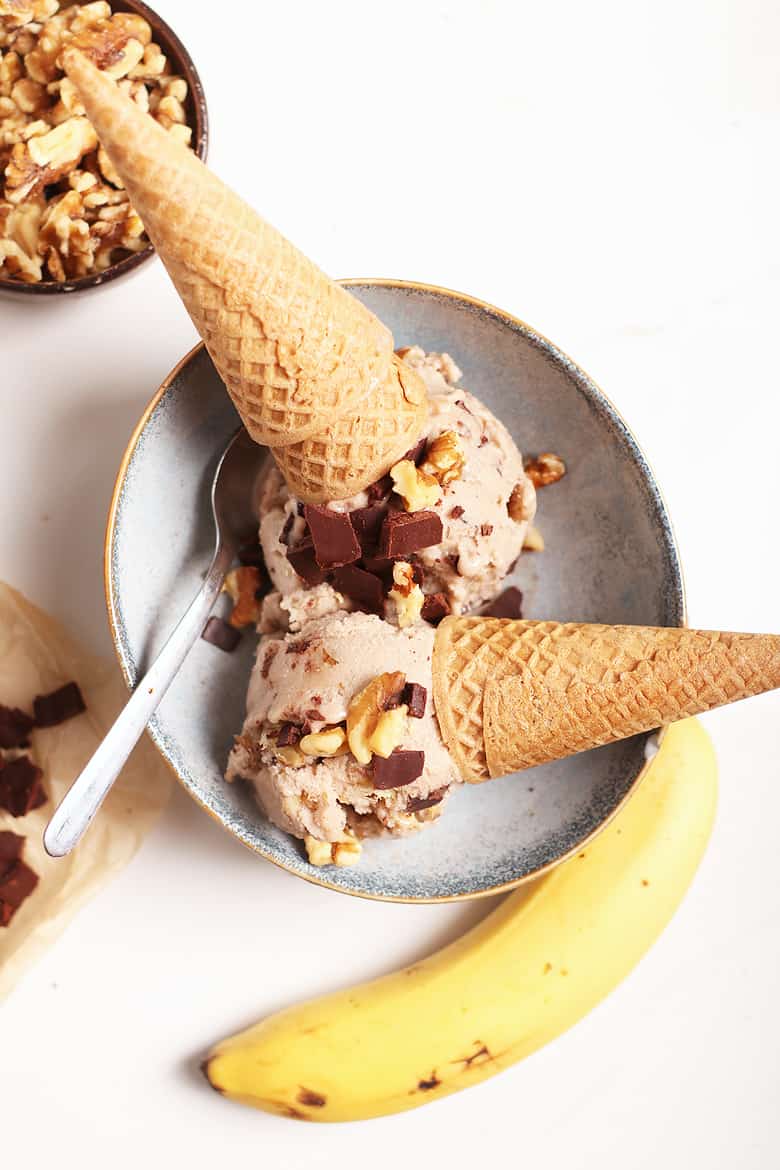 Sorbets and Ice Cream
Even custards and ice creams can be made vegan! There are a variety of plant-based custard bases that I love to use. Among my most favorite are cashews, silken tofu, and coconut milk. These ingredients all work in different ways to create a thick, custard-like consistency that is silky smooth. So so good!
There you have it! I hope this helps you gluten-free and plant-based eaters find delicious desserts when the craving hits. Get all my gluten-free dessert recipes.
Written by Sarah McMinn
If you give one of these recipes recipe a try, snap a photo and share it on Instagram. Make sure to tag
@mydarlingvegan
so I can see your creations!