A collection of homemade vegan food gifts including cookies, candies, and quick breads that make wonderful homemade holiday food gifts for your friends and family.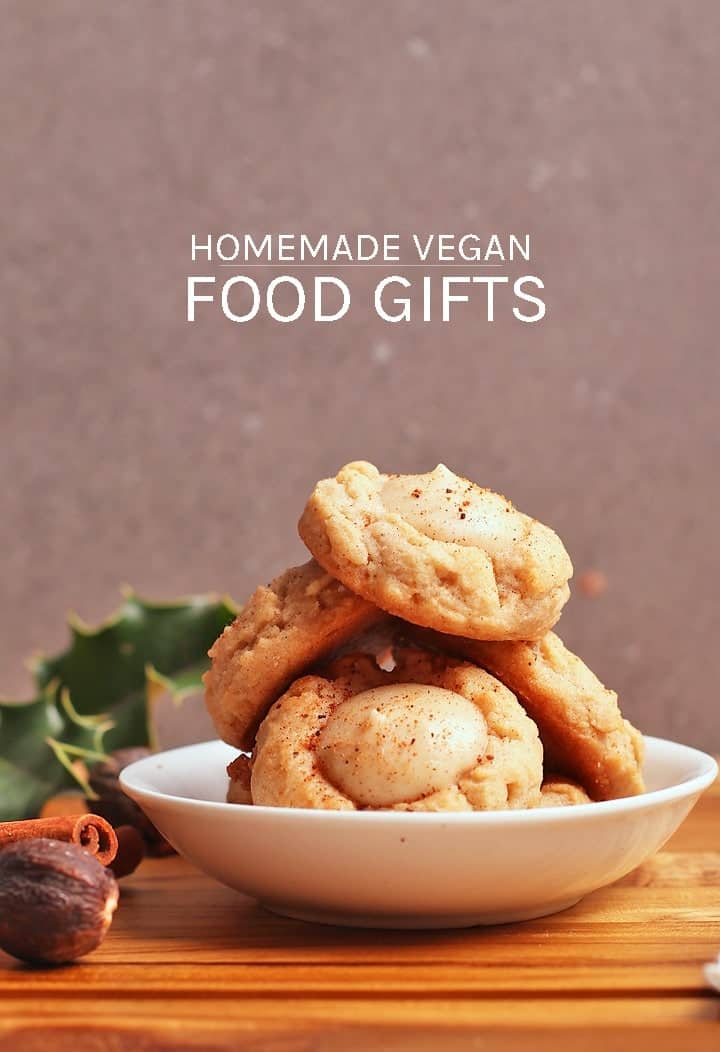 It is that time of year again.
The time of year to show the people closest to you love and appreciation. One of my favorite ways to show my love is through gift giving. And, as you might imagine, one of my favorite gifts to give is the gift of food. Homemade vegan food gifts take time, thought, and creativity making it one of the best ways to say, "I appreciate you".
If you too want to show your love with food this holiday season, I've made that easy. Here's 35 vegan food gift ideas that will make wonderful gifts this Christmas season.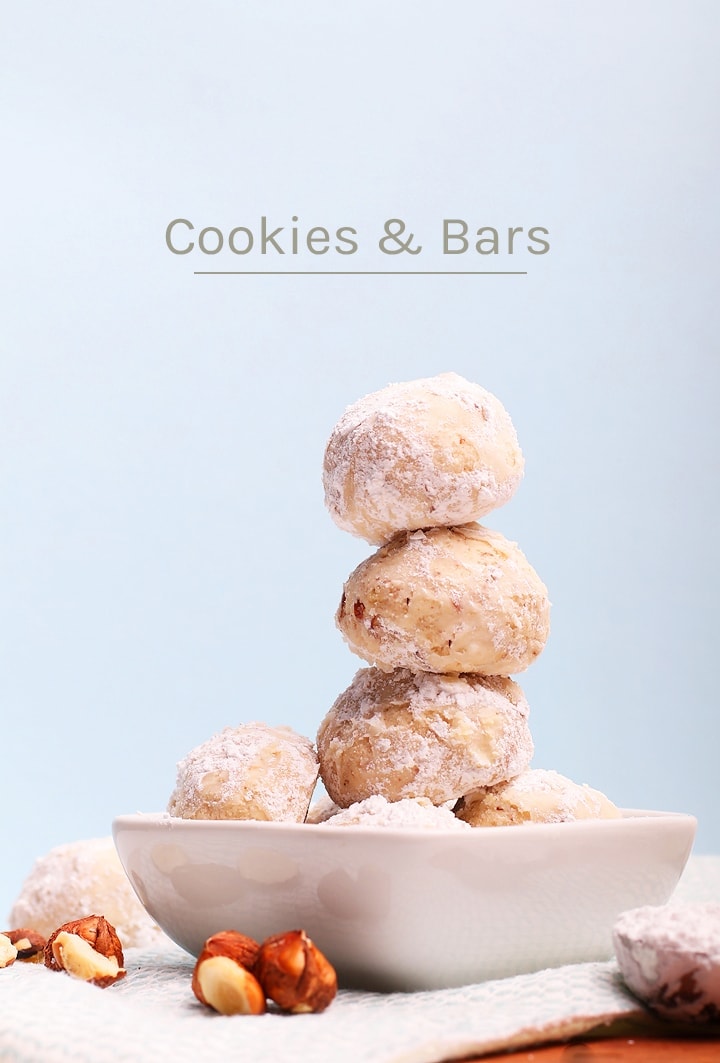 MY LATEST VIDEOS
Cookies & Bars
The tradition of Christmas Cookies is among my favorite parts of the holiday season. I love the idea of gathering with friends and making several batches of our favorite cookies. One day of baking and you have gifts for the season! Here are some of my absolute favorite Christmas cookie recipes to gift:
Cakes & Quick Breads
Cakes and quick breads are a lovely gift during the holiday season. They particularly make a great hostess gift. I like to make several batches of my favorite breads in early November and freeze them to give away throughout the holiday season.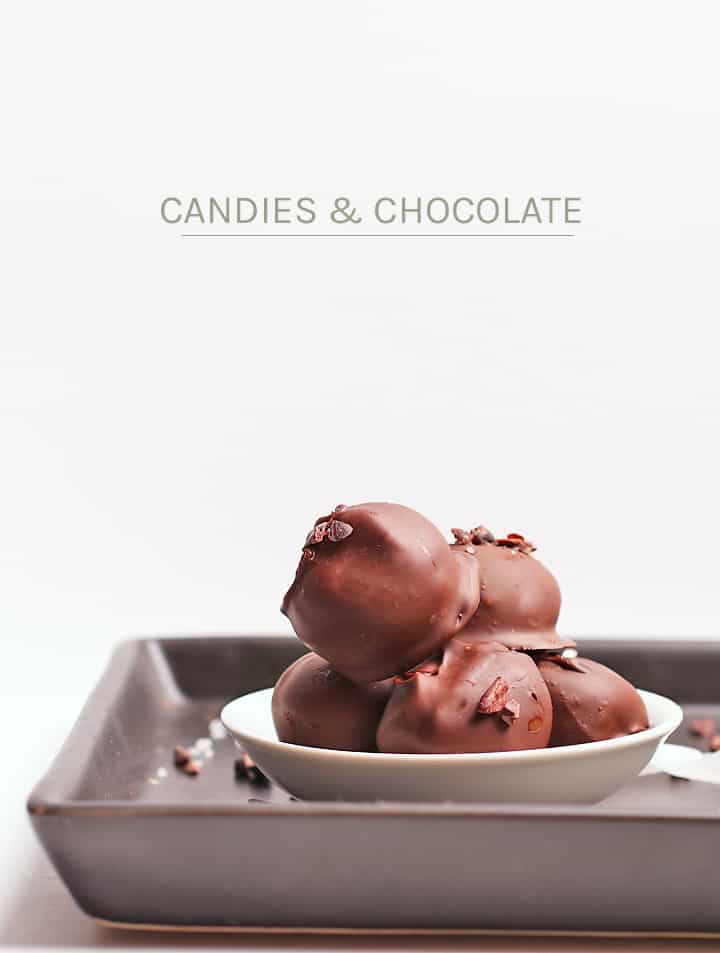 Candy & Chocolate
Candies and chocolates were my very first vegan food gifts. The year after going vegan, I spent several days making batches of truffles, fudge, and bark. I packed them up into these cute truffle boxes and hand them out throughout the holidays. Chocolates are also great to keep in mind with Valentine's Day around the corner.

Dips & Spreads
Homemade condiments can be a lovely gift that can last a long time. If preserve right, some of these gifts can last years. I love making batches of my Maple Pumpkin Butter and Pretzel Almond Butter to put into gift baskets and care packages throughout the year.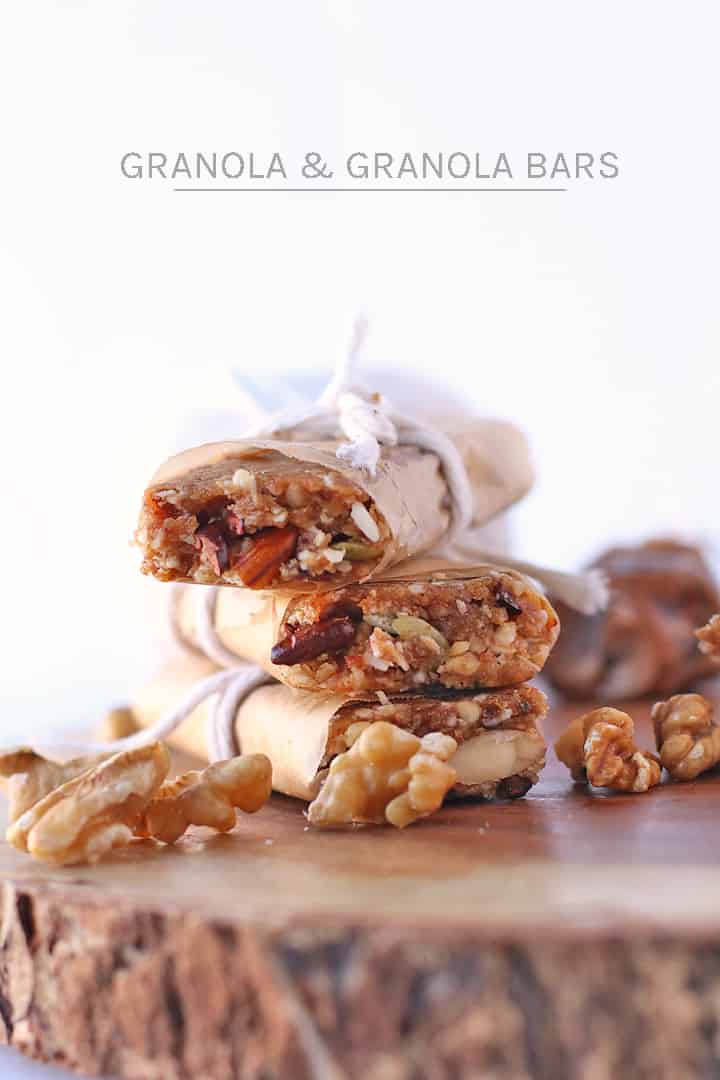 Granola & Granola Bars
Granola is a gift that everyone will love! And it lasts forever. Homemade granola and granola bars can be packaged in these cute jars for a thoughtful and practical gift.
Interested in more food gifts idea? Make sure to check out the Vegan Food Gifts by Joni Marie Newman.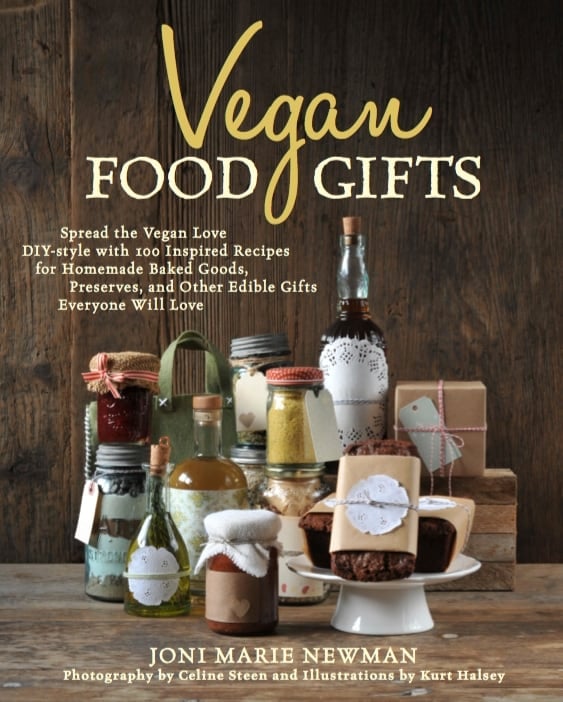 You can read my full review of the book here or check it out online! This book also makes a great gift.
Written by My Darling Vegan