A collection of homemade vegan food gifts including cookies, candies, and quick bread that make wonderful homemade holiday presents for your friends and family.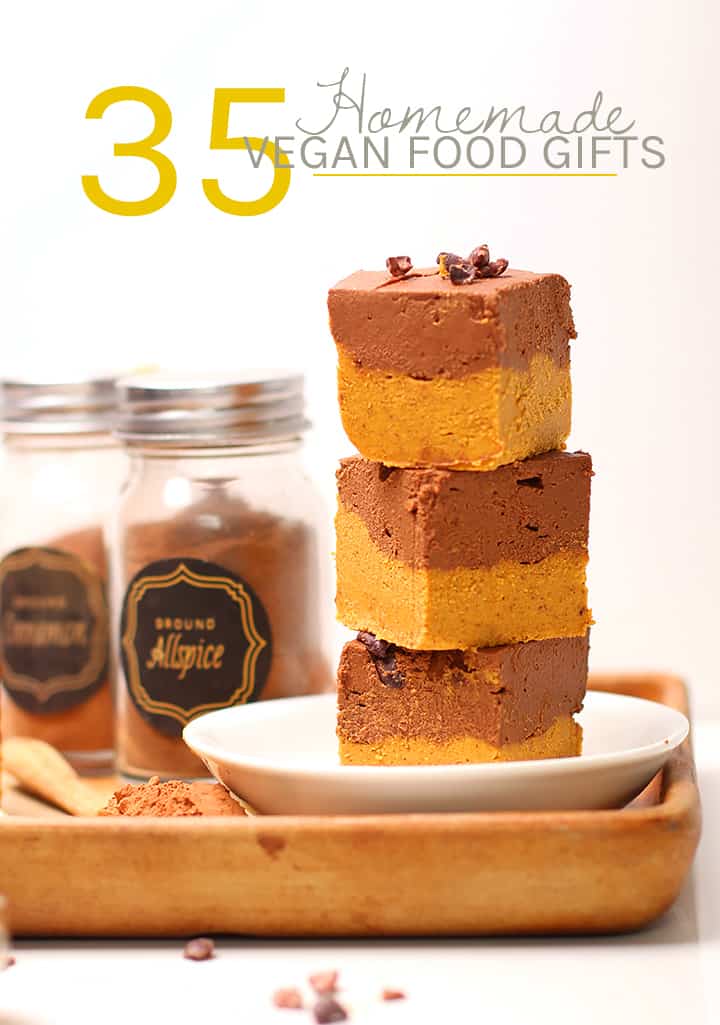 It is that time of year again.
The time of year to show the people closest to you the love and appreciation you have for them. One of my favorite ways to show love is through gift-giving. And, as you might imagine, one of my favorite gifts to give is the gift of food. Homemade vegan food gifts take time, intentionality, and creativity making it one of the best ways to say, "I appreciate you".
If you, too, want to show your love with food this holiday season, I've made that easy. Here are 35 vegan food gift ideas that will make wonderful presents this Christmas season.
Looking for more gift ideas? Make sure to check out my vegan holiday gift guide, too!
---
Vegan Homemade Food Gifts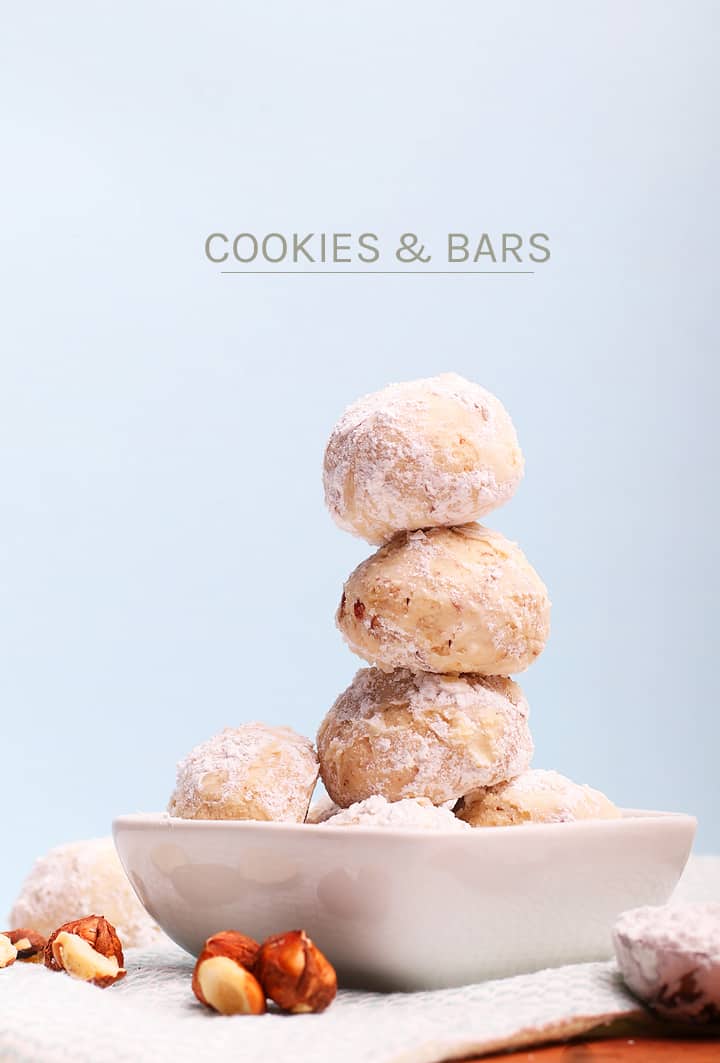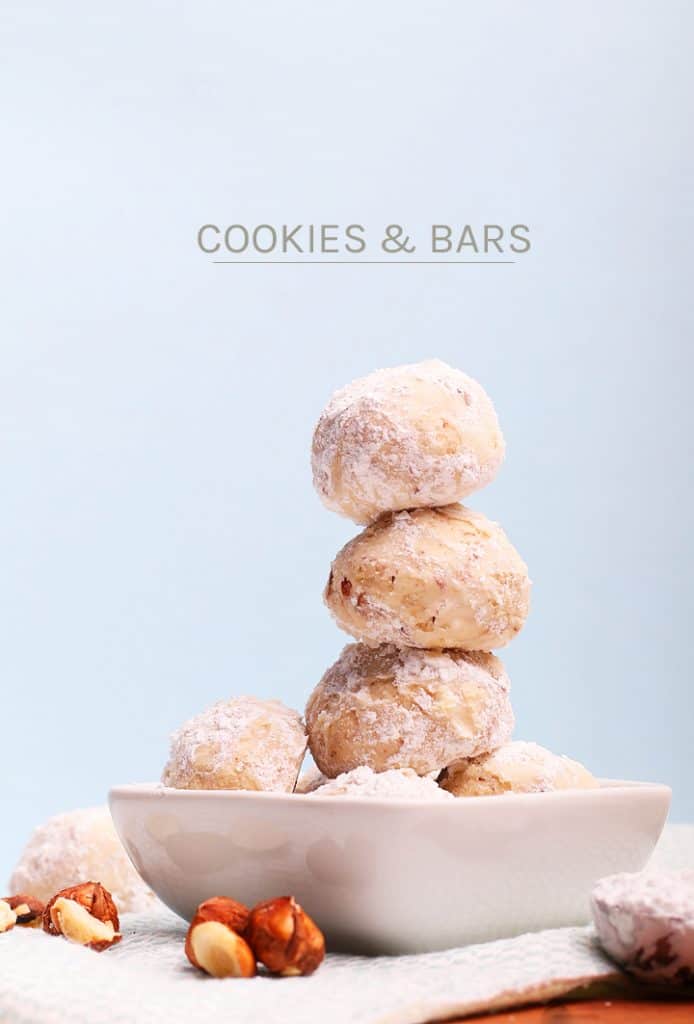 Vegan Cookies & Bars
The tradition of Christmas Cookies is one of my favorite traditions of all. I love the idea of gathering with friends and family and baking several batches of our family favorite cookies. One day of baking and you have gifts for the season! Here are some of my absolute favorite Christmas cookie recipes to gift: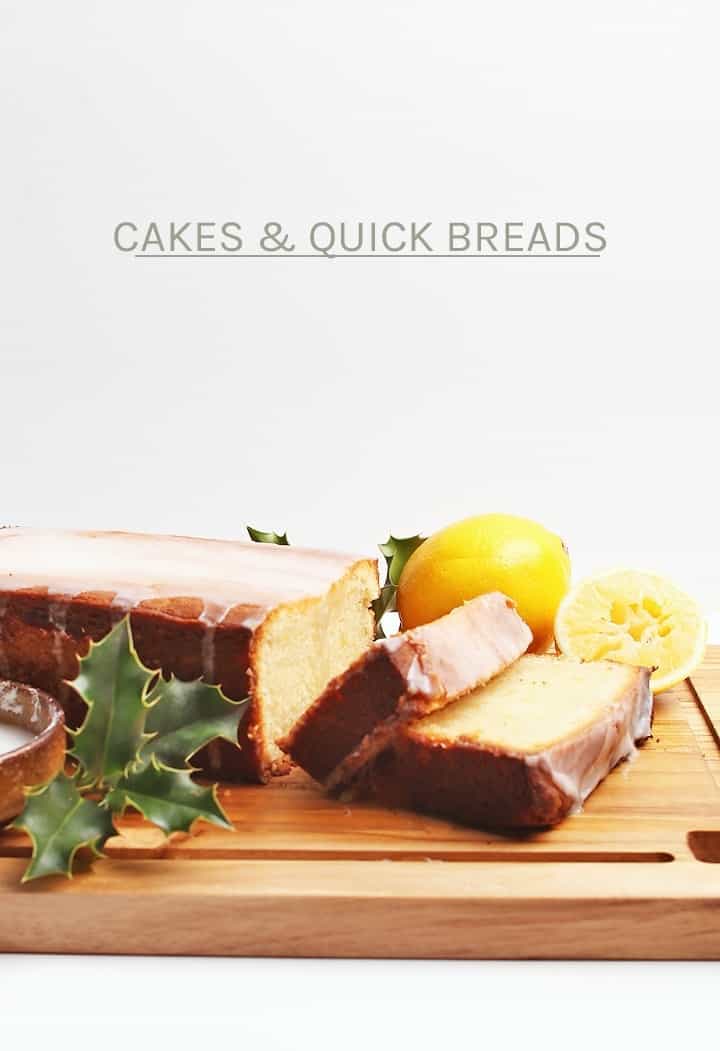 Cakes & Quick Bread
Cakes and quick bread are a lovely gift during the holiday season. Particularly they make a great hostess gift to bring to your next holiday party. I often make several batches of my favorite bread in late November and freeze them to have on hand as a simple "I appreciate you" gifts to give throughout the holiday season.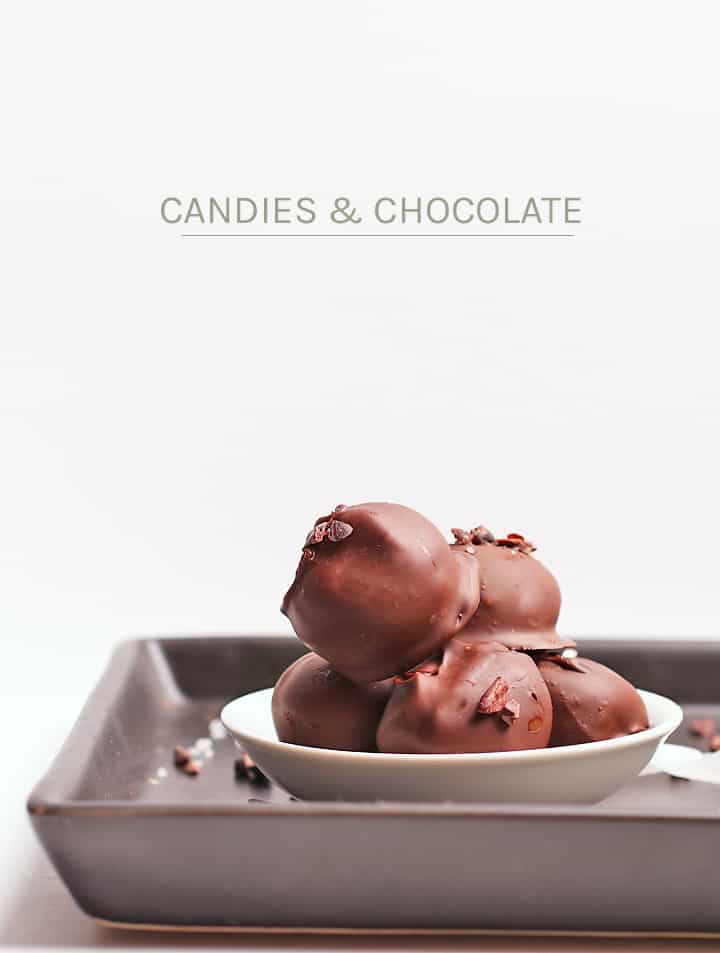 Candy & Chocolate
The very first Christmas I went vegan, candies and chocolates were my gifts of choice. For several years after that, I spent days making batches of truffles, fudge, and chocolate bark. I then packed them up into these cute truffle boxes and placed them in stockings; they make a stocking stuffer EVERYONE will love.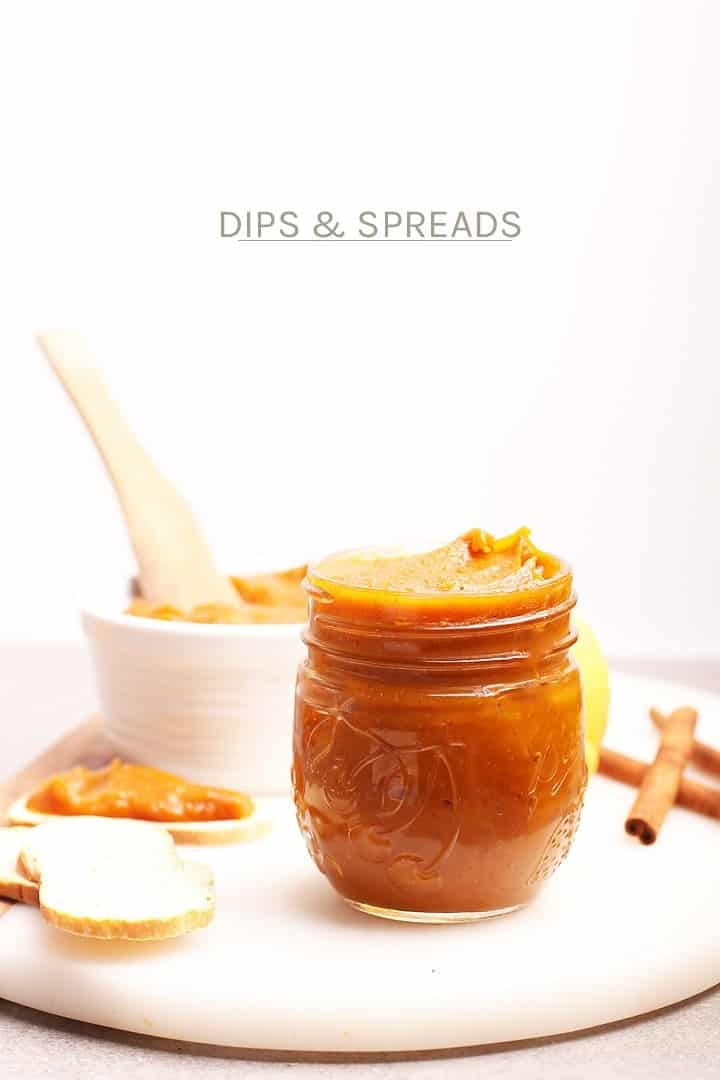 Dips & Spreads
Homemade condiments can be a lovely gift that can last awhile. If preserved right, some of these gifts can last throughout the year. I love making batches of my Maple Pumpkin Butter and Pretzel Almond Butter to put into gift baskets and care packages for friends and family.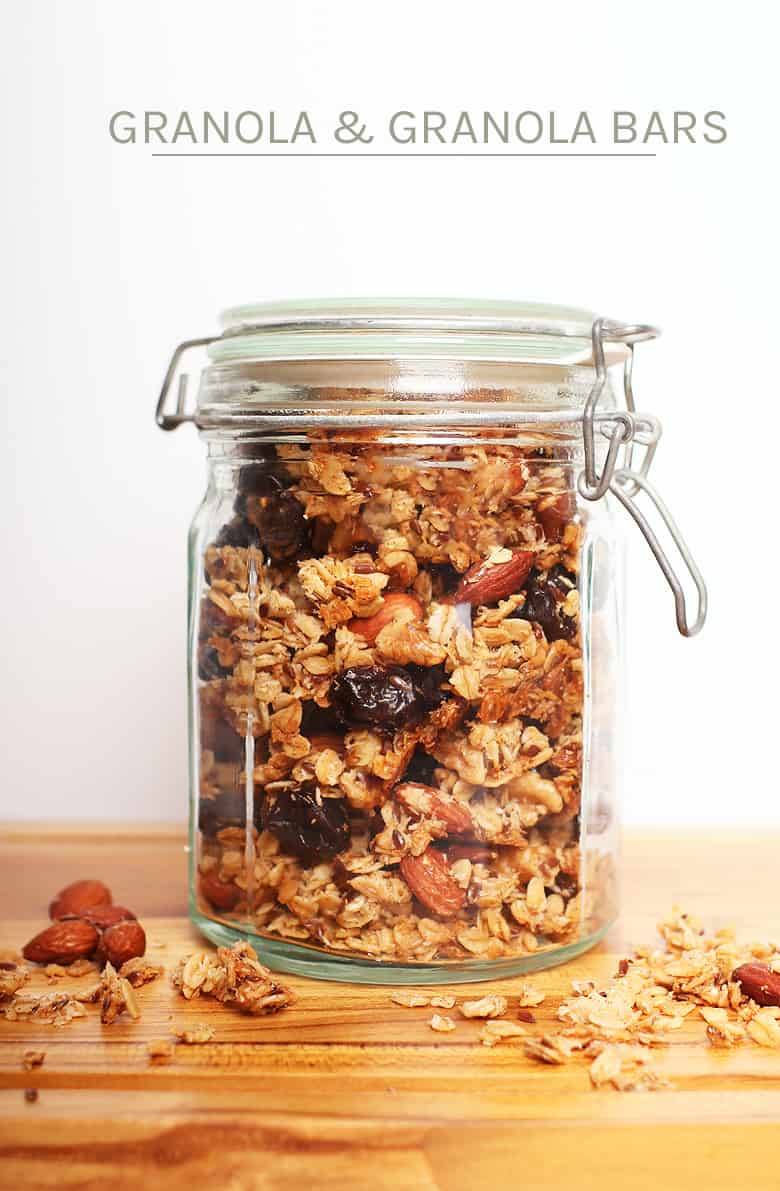 Granola & Granola Bars
Granola is a gift that everyone will love! And it lasts forever. Homemade granola can be packaged in these cute jars for a thoughtful and practical gift that shows you were thinking about those you love. Here are a few of my favorite granola and granola bar recipes:
---
More Vegan Gifts Ideas
Want even more vegan food gift ideas?
Make sure to check out the Vegan Food Gifts (<<affiliate links) by Joni Marie Newman. This book is filled with gift ideas, recipes, templates for packaging, and more. I absolutely love this book and I think you will, too!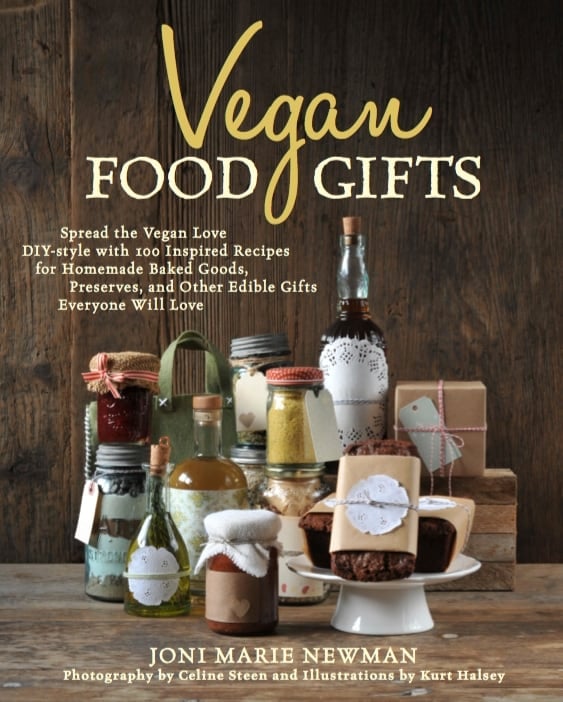 This book also makes a great gift.
Also, after a lot of research and 14 years of vegan gift-giving seasons, I have come up with the ULTIMATE Vegan Holiday Gift Guide. It's filled with my favorite vegan and ethically sourced gifts for everyone in the family. Make sure to give it a look!
Written by Sarah McMinn
If you give one of these recipes recipe a try, snap a photo and share it on Instagram. Make sure to tag
@mydarlingvegan
so I can see your creations!