Ice Cream season is upon us! Let's celebrate with these 11 Refreshing Homemade Vegan Ice Cream Recipes. Everything from Cookie Dough to Butter Pecan, there is a recipe for everyone.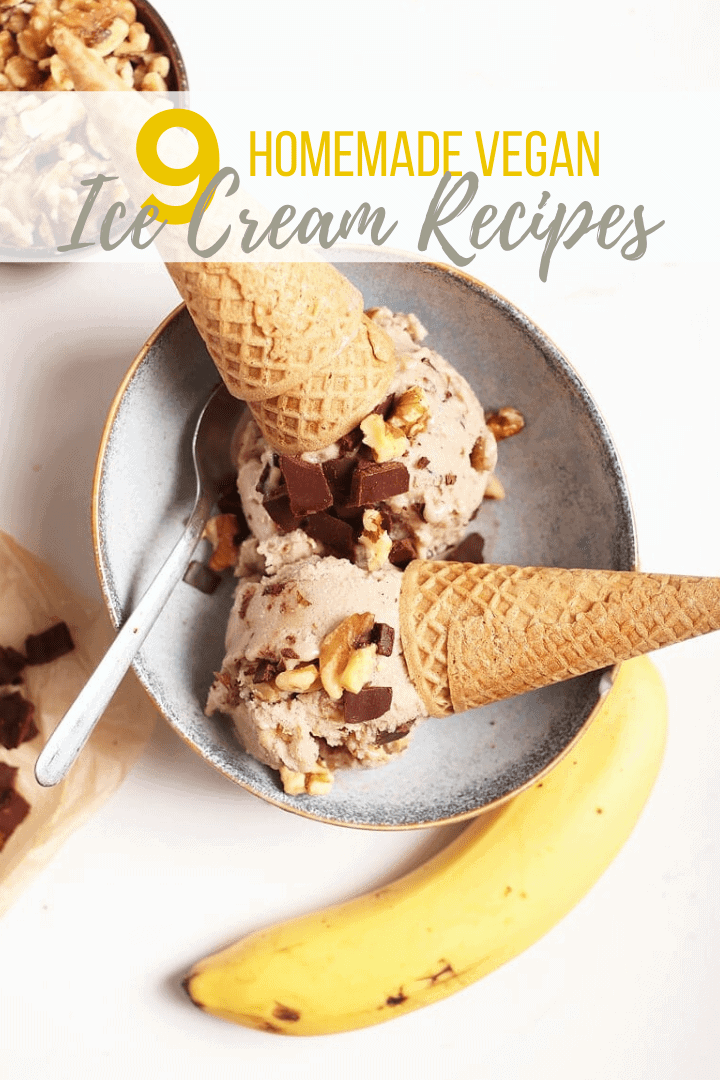 Disclosure: This post may contain affiliate links.
It's vegan ice cream time!
Now that we are into June, it's officially summer. While this summer may not feel like years past, there are still somethings that we can celebrate. Long days and warm nights, summer bike rides, and, of course, eating all the ice cream.
Don't worry – I've got that last one covered for you.
Today I'm sharing with you my top 9 favorite homemade ice cream recipes on My Darling Vegan. But, before we get to the recipes, let's take a look at what we need to make perfect vegan ice cream.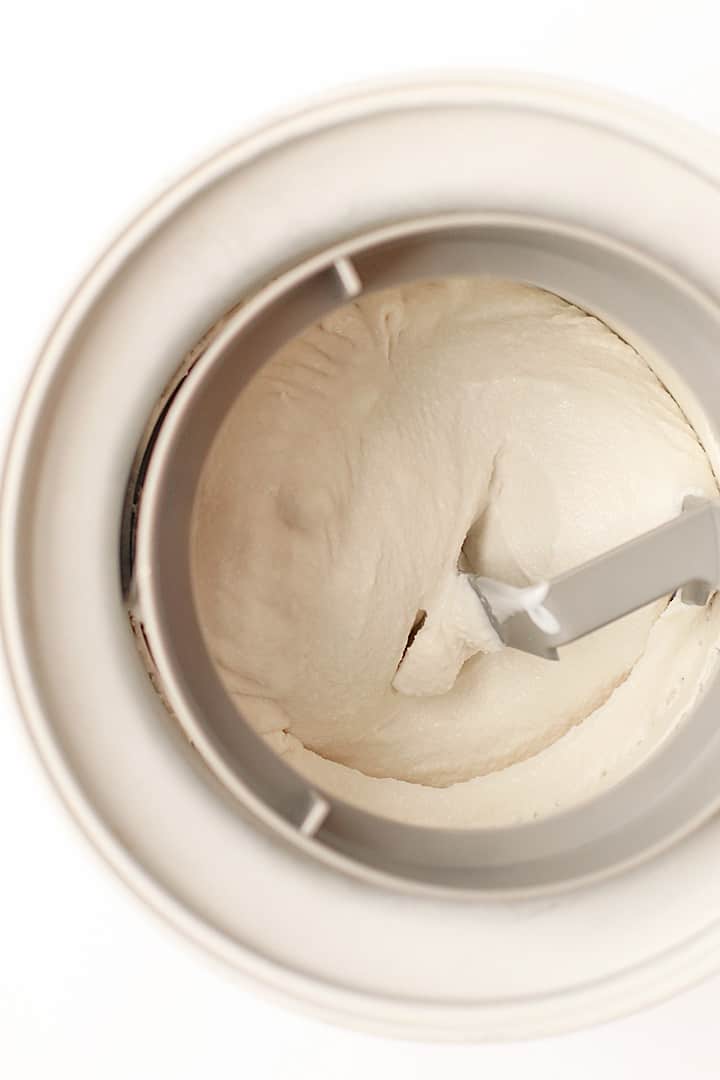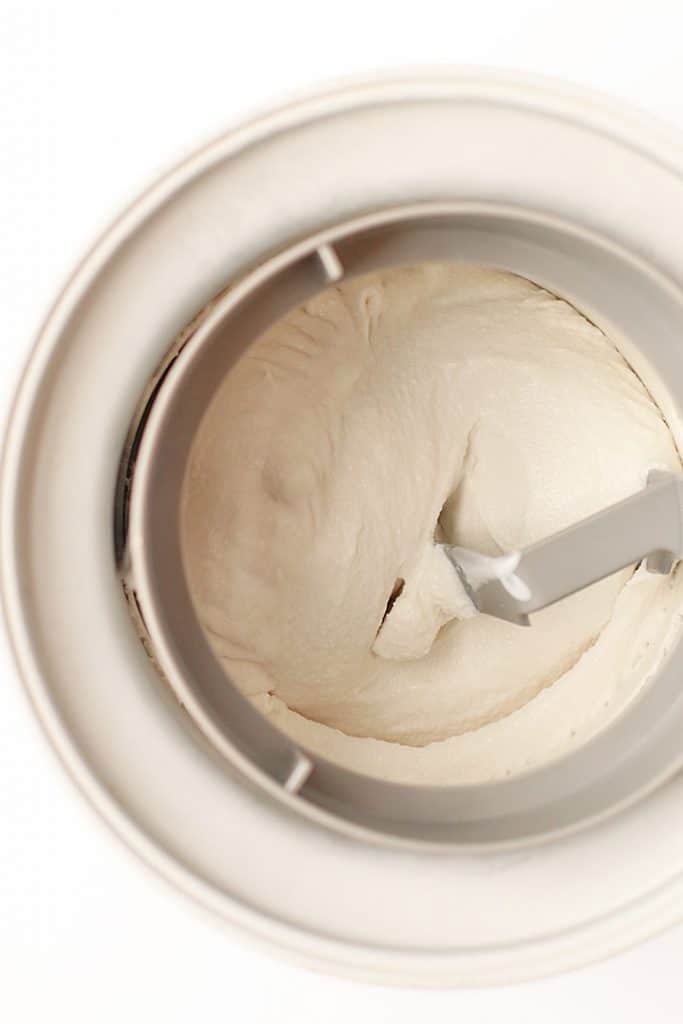 Recommended Ingredients & Equipment
As you may already know, I am a huge fan of homemade vegan ice cream and sorbet. For the past 15 years, I have experimented with a lot of different bases for vegan ice cream.
Here are my favorite non-dairy ice cream bases.
Ingredients & Substitutions
Frozen Bananas
Pros: Bananas are low fat, low-calorie, and raw. They make an incredibly rich and creamy ice cream base.
Cons: They have a strong banana flavor and should only be used when that flavor is desirable.
Cashews or Macadamia Nuts
Pros: Nuts are relatively flavorless, taking on the flavors of the ice cream while providing a rich and creamy custard.
Cons: These nuts are high in fat and calorie and sometimes can make your ice cream taste too rich.
Coconut Milk
Pros: Full fat coconut milk is rich, thick, and similar in consistency to the heavy creamer. Therefore, coconut milk has the most similar texture to that of cow milk ice cream.
Cons: Coconut milk adds a slight coconut flavor and should only be used when that added flavor is desired.
Recommended Equipment
Most importantly, you will need an ice cream maker. I love my ice cream maker. It is compact and makes the perfect creamy ice cream every time! You should also have a 9x5 loaf pan, ice cream scoop, and a set of reusable pint-sized ice cream freezer containers. (<<affiliate links)
Check out the full list of my recommended kitchen tools and gadgets.
---
Serving and Storing
Serving - Allow the ice cream to thaw 10-15 minutes before serving. Serve your ice cream in a bowl, in cones, or as part of an ice cream sundae.
Storing - Store the ice cream in an airtight container in the freezer for up to 1 month. I store my ice cream in these pint-sized ice cream tubs to keep them fresh and avoid freezer burn.
---
Frequently Asked Questions
Do I need an ice cream maker?
While I totally recommend getting an ice cream maker ASAP, you can make a creamy custard without the machine.

To do this, make your ice cream base as outlined above. Once it's ready, transfer it to a baking sheet and place in the freezer. When the ice cream is frozen, break it into chunks and blend it in a food processor until it becomes smooth and creamy. This may take up to 10 minutes. Transfer to a loaf pan refreeze. You won't get quite the same creaminess, but it works in a pinch!
What ice cream maker do you recommend?
This is the ice cream maker that I use. I love my ice cream maker. It is compact and makes the perfect creamy ice cream every time! I've had it for years and it's still running great. If you plan on making a lot of ice cream, also recommend picking up a few reusable pint-sized ice cream freezer containers. They keep your ice cream fresh much longer. (<<affiliate links)
Why won't my ice cream thicken?
Every once and a while I have a reader who cannot get their ice cream to thicken. There are a few reasons your ice cream never gets thick and creamy. (1) Make sure to boil your coconut ice cream base for at least 2 minutes. The custard should become thick, fully coating the back of a wooden spoon. (2) Freeze your ice cream maker base for at least 8 hours before using it. This is to freeze the center of the base which is essential in getting thick vegan ice cream. (3) Chill the ice cream base for at least 4 hours before churning. If the ice cream base is too warm, it will melt the center of the ice cream maker and never harden.
Note: This is for coconut milk ice cream bases only.
---
Vegan Ice Cream Recipes
Here are 11 of my favorite vegan ice cream recipes.
From classics like Chocolate Ice Cream to new favorites like Snickerdoodle, these recipes will impress vegans and omnivores alike.
Vegan Chocolate Ice Cream
This Creamy Vegan Chocolate Ice Cream is simply divine! It is a rich homemade ice cream made with melted dark chocolate, coconut milk, and brown sugar for the perfect hot weather treat. Serve it on a cone or in a bowl!
Recipe »
Raw Chunky Monkey Ice Cream
Everyone's favorite ice cream turned vegan! This Raw Chunky Monkey Ice Cream is made from a banana base and filled with raw chocolate pieces and walnuts for a delicious and wholesome plant-based dessert.
Recipe »
Vegan Butter Pecan Ice Cream
A rich and creamy vegan butter pecan ice cream made with a frozen coconut base and filled with buttered pecans for a healthier spin on a classic favorite. Made with just 7 ingredients!
Recipe »
Vegan Strawberry Ice Cream
Make your own dairy-free ice cream at home with this vegan strawberry ice cream. Made with just 5 ingredients for a delicious and refreshing summertime dessert.
Recipe »
Coconut Milk Ice Cream
A rich and creamy Coconut Milk Ice Cream made with just 5 ingredients for an easy homemade vegan and gluten-free ice cream treat.
Recipe »
Vegan Cookie Dough Ice Cream
Rich and delicious, this vegan cookie dough ice cream is made from raw cashews and cashew milk. The ice cream is churned into a creamy base and filled with chocolate chip cookie dough chunks in every bite.
Recipe »
Vegan Coffee Ice Cream
This vegan coffee ice cream is cashew-based making a creamy and decadent frozen vegan dessert. Made with cardamom and cinnamon for a Turkish Coffee twist.
Vegan Snickerdoodle Ice Cream
This vegan snickerdoodle ice cream is made with a sweet cinnamon coconut ice cream base and gluten-free snickerdoodle cookie mix-ins for a delightful and decadent dessert.
Recipe »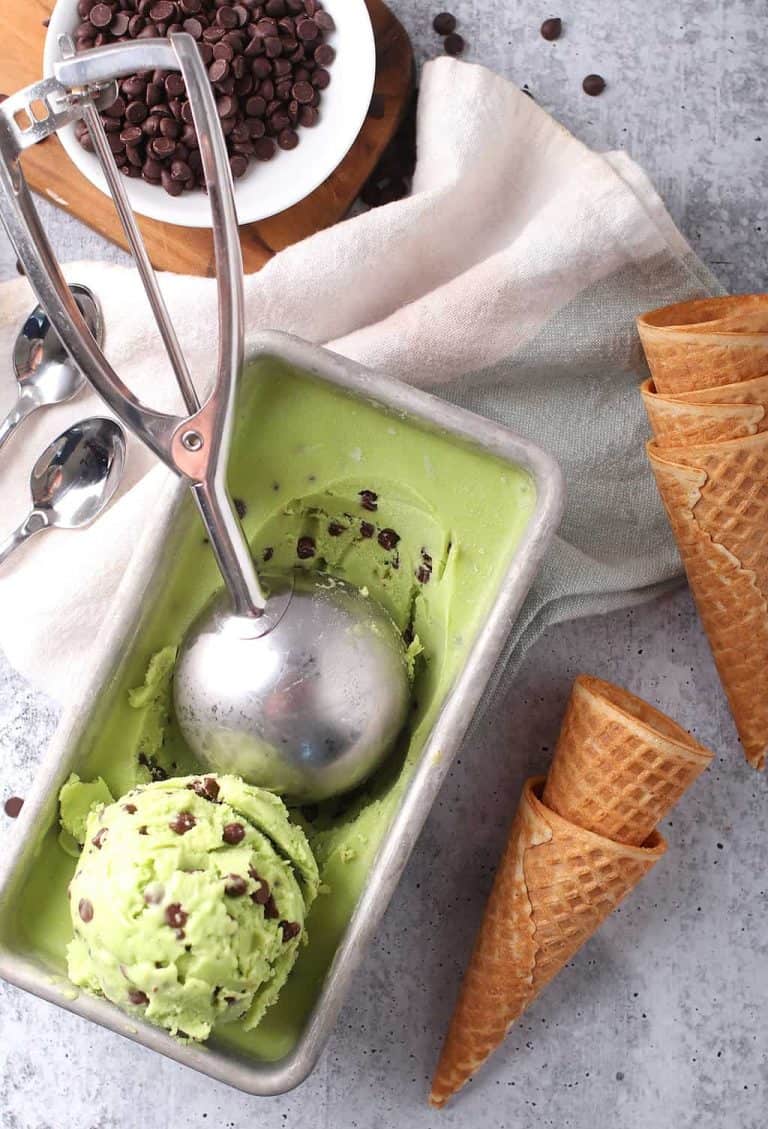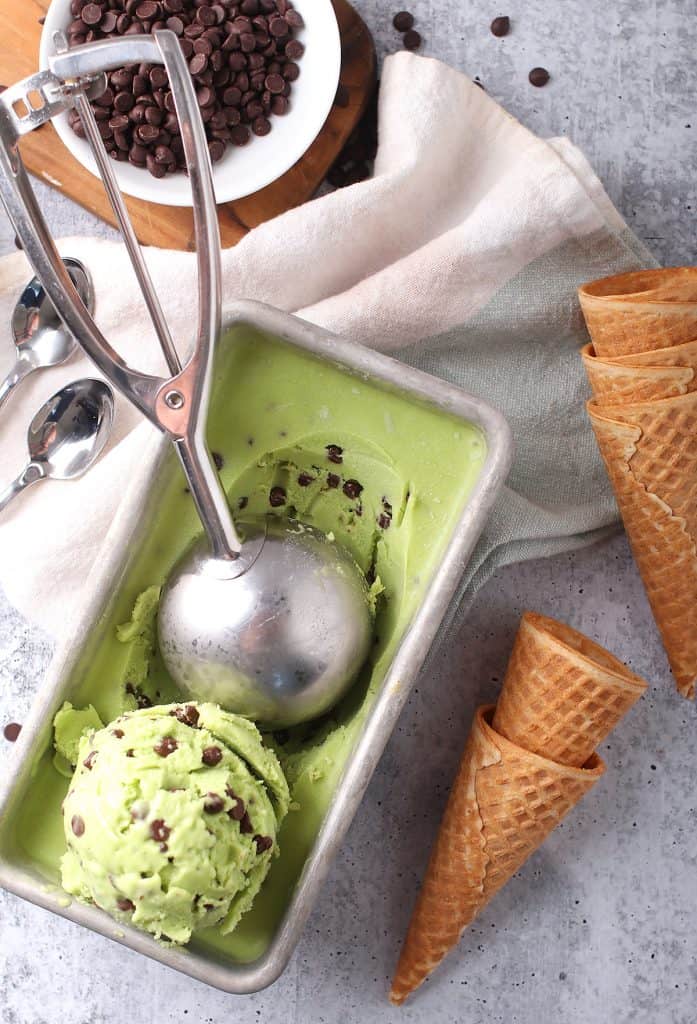 Vegan Mint Chocolate Chip Ice Cream
You're going to love this Vegan Mint Chip Ice Cream. It's a rich and creamy frozen dessert made with just 6 ingredients for an easy and delicious homemade treat.
Recipe »
More Summer Recipe Roundups
Are you ready to celebrate the summer season with food? Make sure to check out these summer roundups as well:
That's it! 9 homemade ice cream recipes. What is your favorite ice cream flavor? Tell me in the comments below.
Written by Sarah McMinn
If you give one of these recipes recipe a try, snap a photo and share it on Instagram. Make sure to tag
@mydarlingvegan
so I can see your creations!