Detox with these 9 incredible vegan detox smoothie recipes. They are filled with nature's best super foods to help you reenergize, rehydrate, and detoxify. These recipes can be made in under 10 minutes for an energizing and wholesome breakfast or midday meal.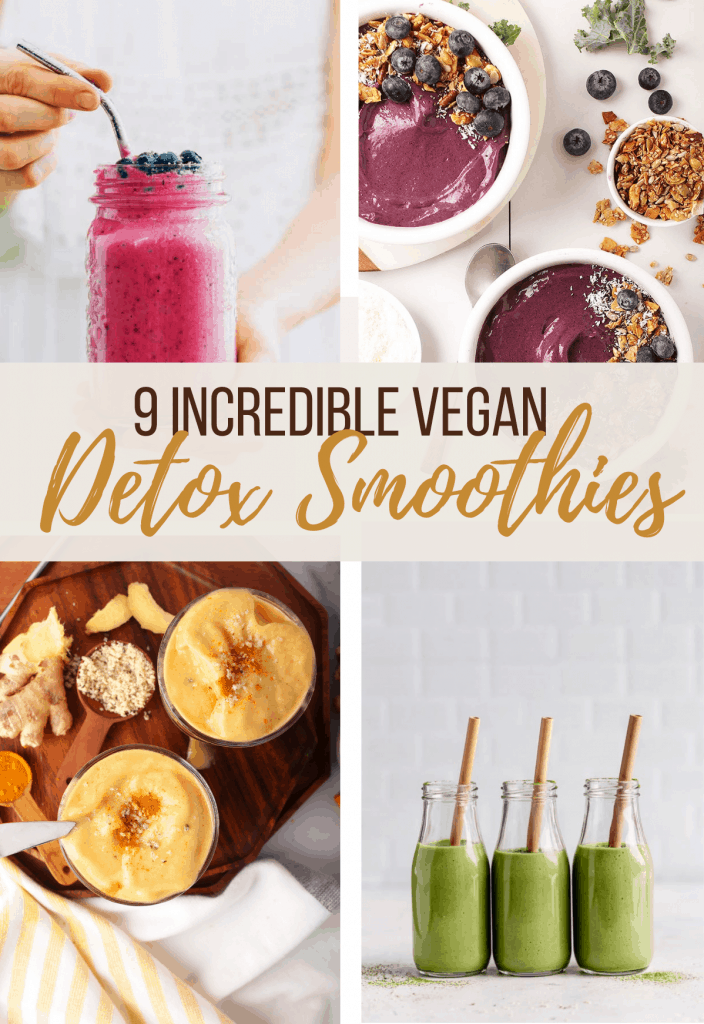 Disclosure: This post may contain affiliate links.
January is the perfect time for a detox and a good detox starts with a smoothie. Smoothies pack in a ton of nutrients, vitamins, and important minerals into a morning meal. They are hydrating, refreshing, packed with superfoods, and ultra delicious!
The best part of a good smoothie is that it allows for a lot of variation. For more protein, add your favorite protein powder, chia seeds, or extra hemp hearts. You can also consider adding Maca Powder and Ashwagandha Powder for mood and energy-boosting properties. (<<affiliate links).
Let's take a look at how to make the perfect detox smoothie.
Tips And Tricks
Make sure your fruit is completely frozen to ensure the right ice cream-like consistency. To freeze fruit, peel and chop the fruit into 1″ pieces. Freeze in a single layer on a baking sheet. When frozen all the way through transfer the pieces to a ziplock bag. Return to the freezer and store for up to three months. When ready to use, just toss them in your blender with the rest of your smoothie ingredients.
Blend your ingredients until they are completely smooth. If your smoothie is too thick, add additional coconut water or nondairy milk, 2 tablespoons at a time, until you have a pourable consistency.
Enjoy your smoothie immediately! As smoothies sit out at room temperature, they become thick and slimy.
Most smoothies are highly versatile. Feel free to taste and adjust any of these recipes to your liking.
Do you have any leftover smoothie? Freeze it in popsicle molds for a healthy midday snack.
---
9 Detox Smoothie Recipes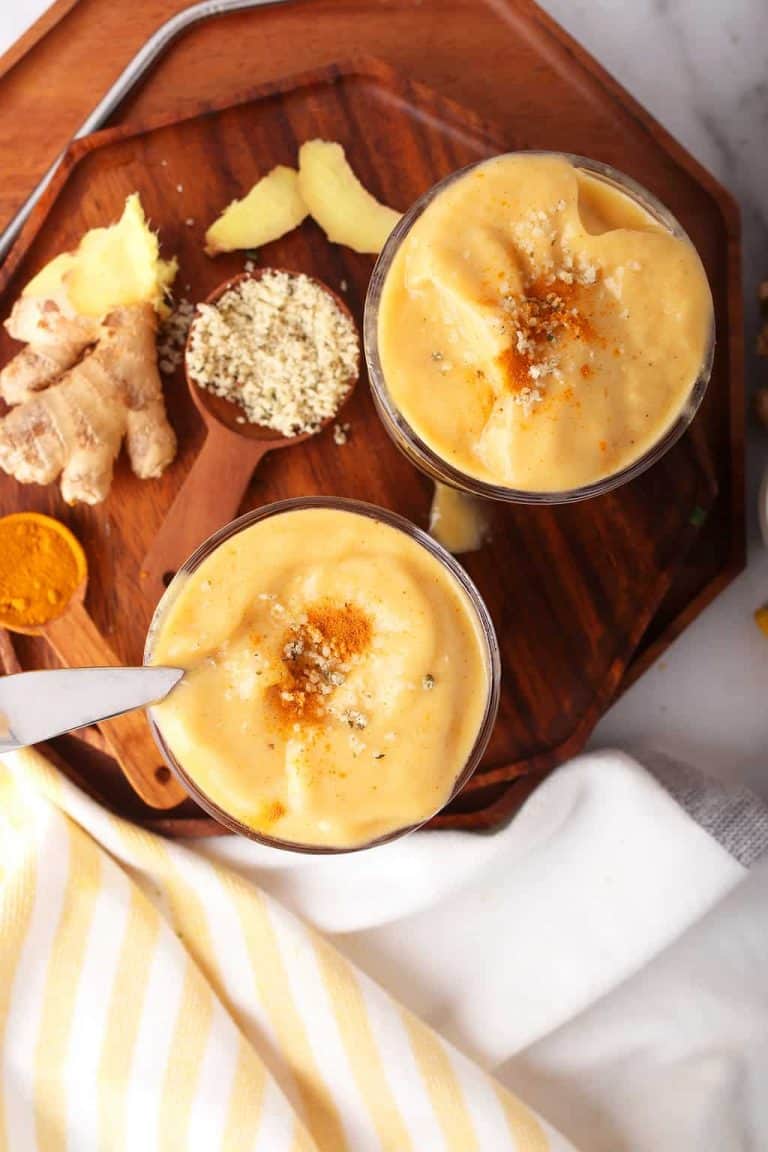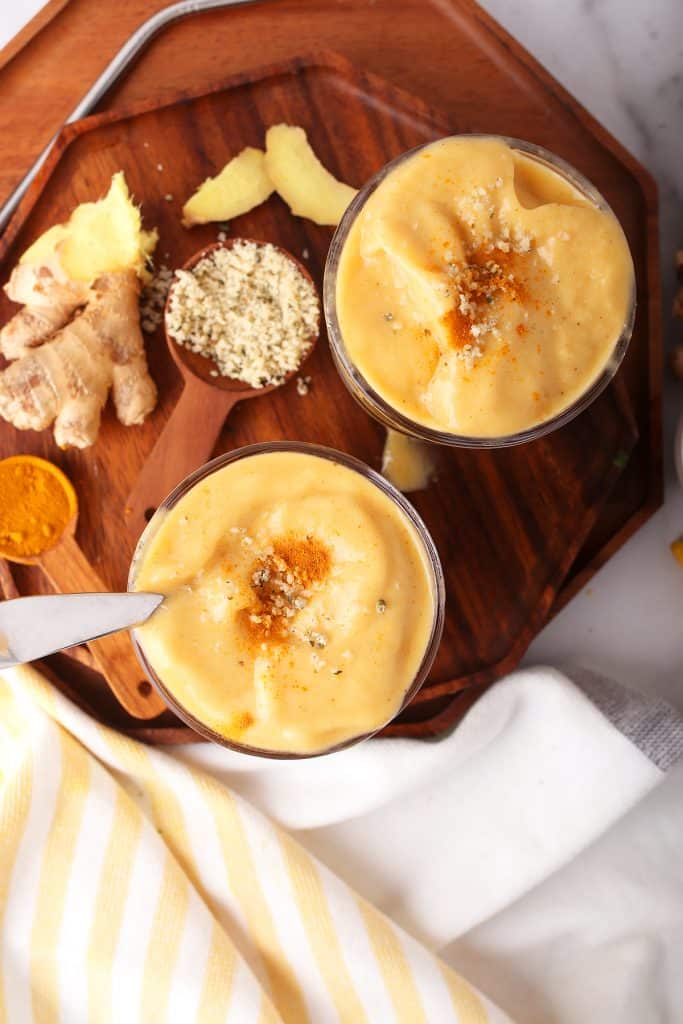 Mango Ginger Detox Smoothie
Rehydrate yourself with this refreshing Mango Ginger Detox Smoothie. It's made with mangos, bananas, fresh ginger, and turmeric. Finished in just 5 minutes for an energizing and wholesome breakfast or midday meal.
Recipe »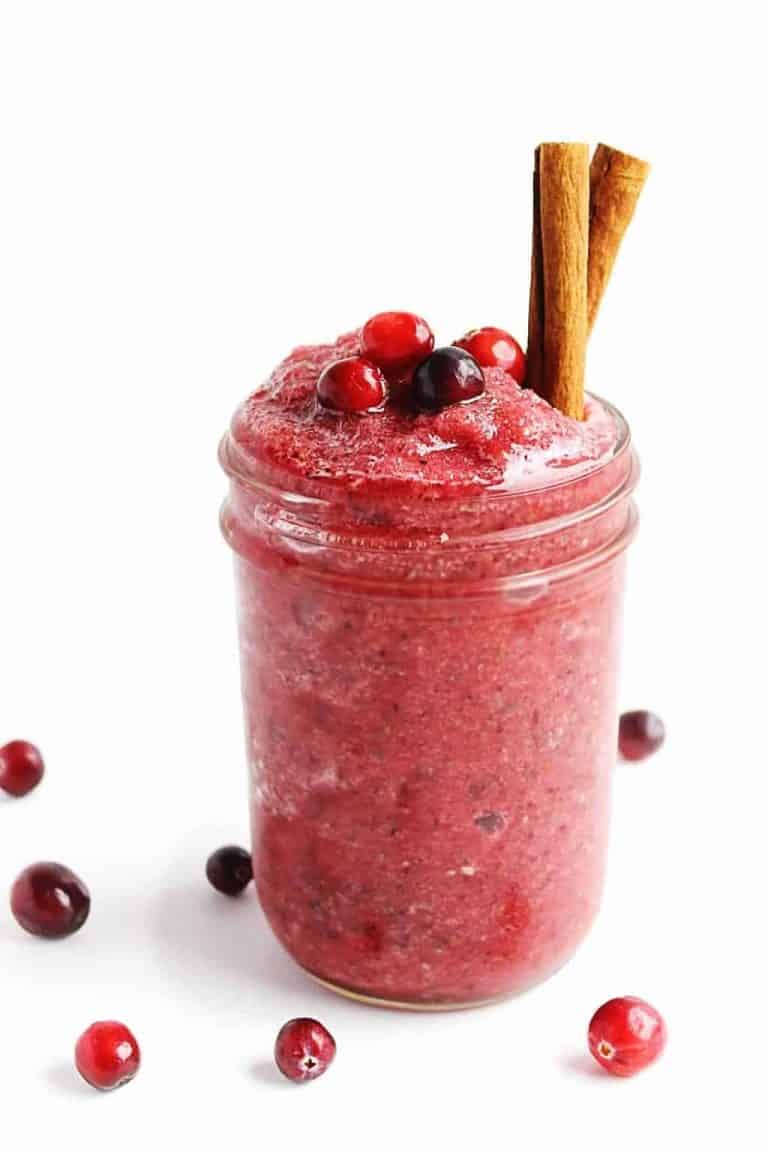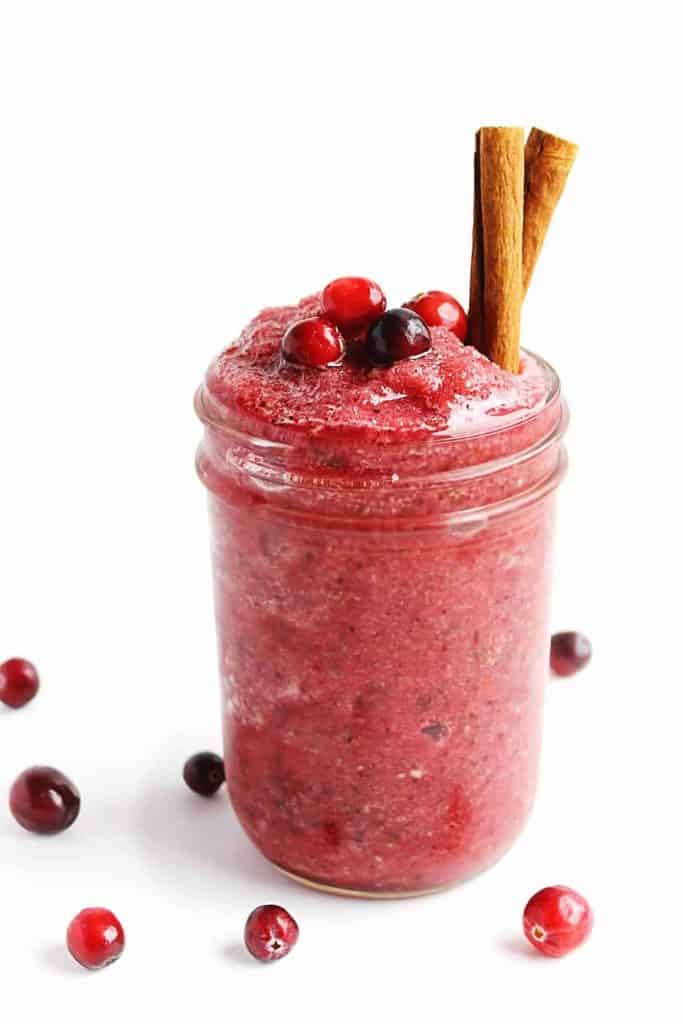 Cranberry Pomegranate Detox Smoothie
Photo Credit: Rhubarbarians
You will love this refreshing cranberry smoothie recipe! This naturally sweetened smoothie is packed with cranberries, pomegranates, and cinnamon for a delicious and wholesome detoxifying meal to enjoy after the holiday season.


Recipe »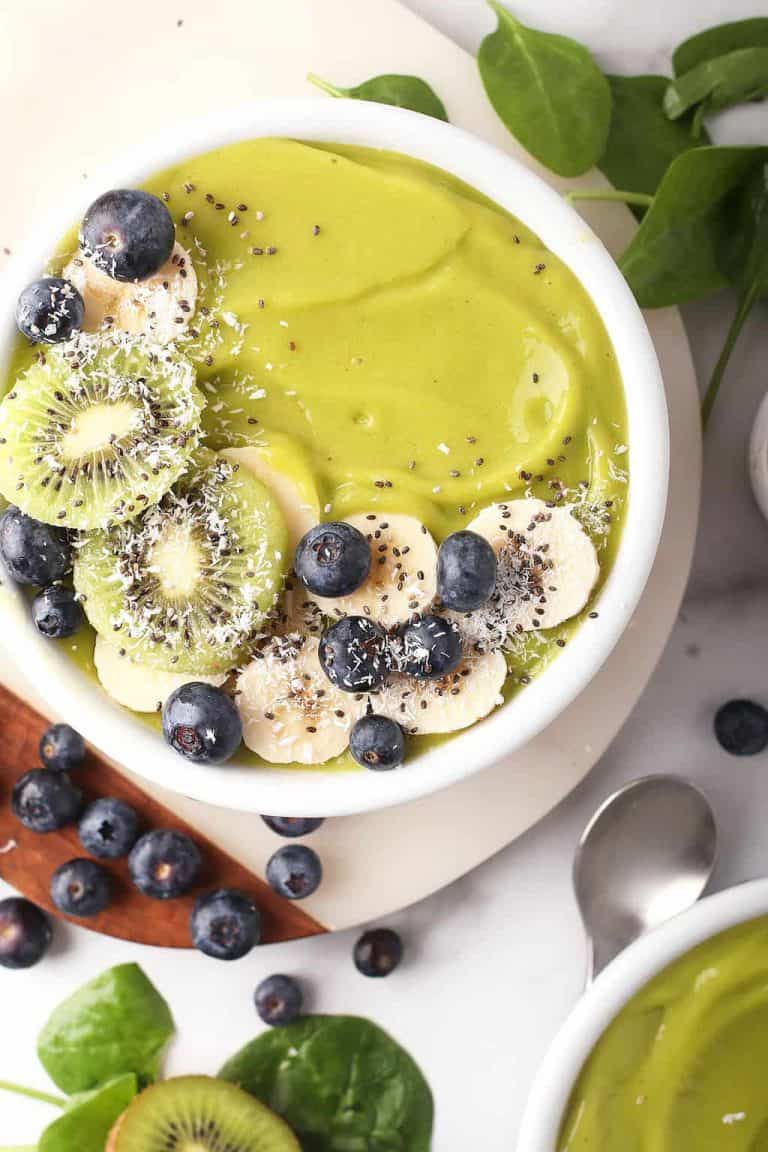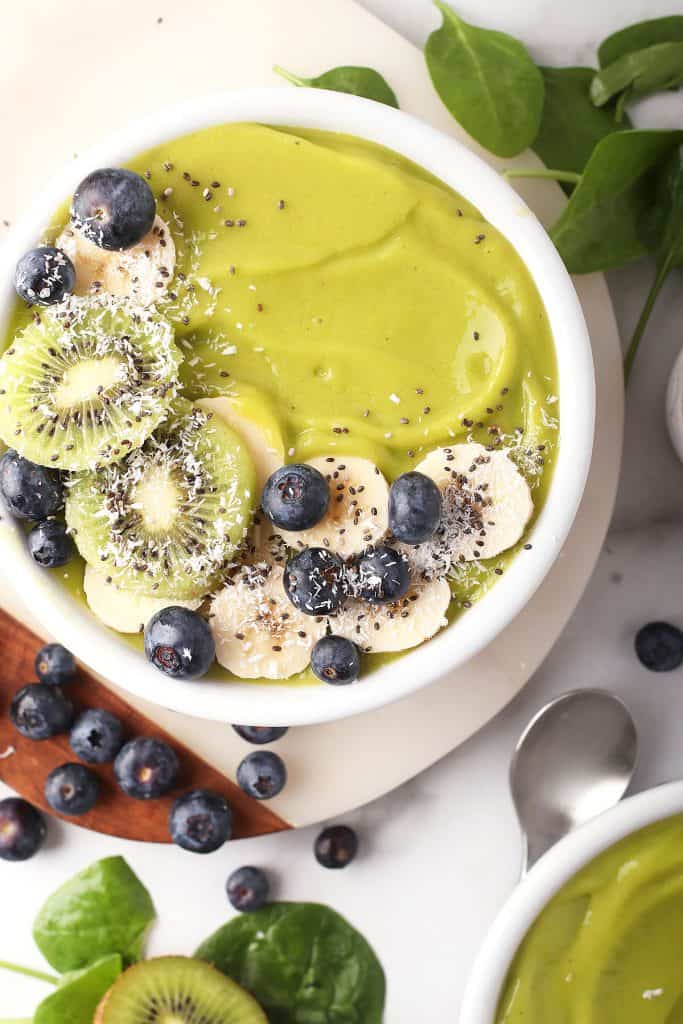 Tropical Smoothie Bowl
A Tropical Green Smoothie Bowl filled with mango, banana, and pineapple and topped with the BEST superfoods such as coconut and chia seeds. It's a refreshing and hearty meal that will fuel you up for hours.
Recipe »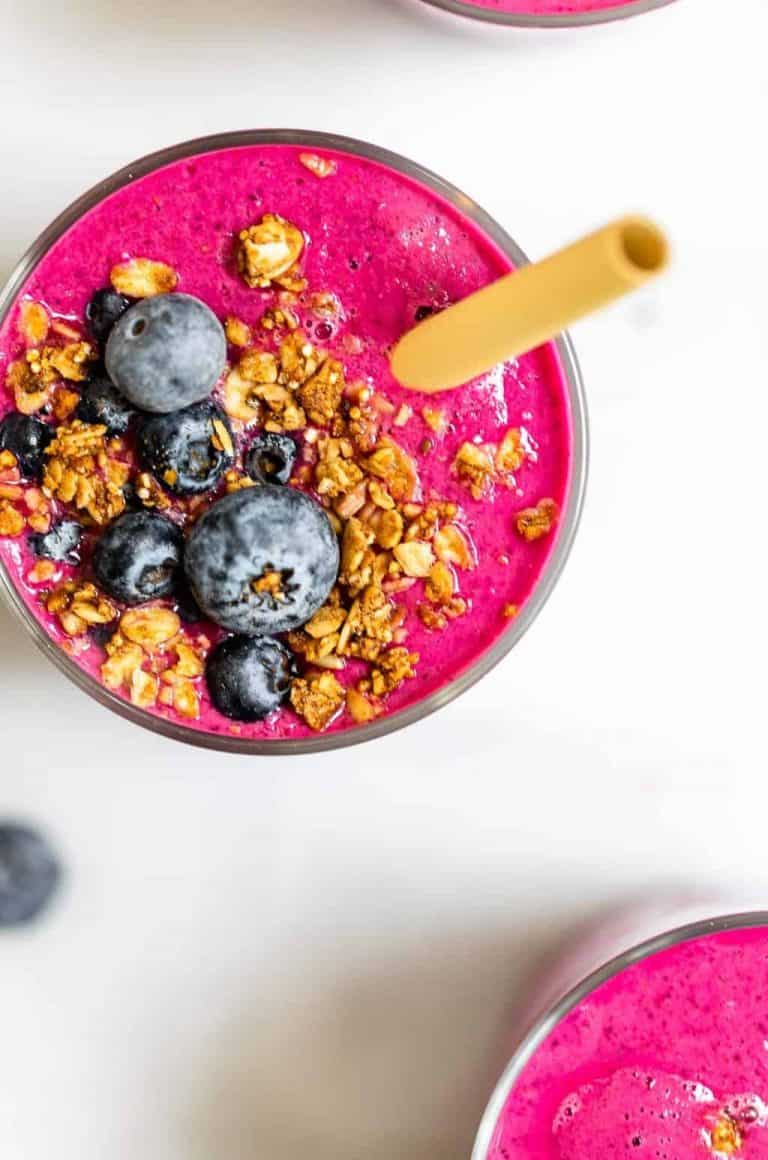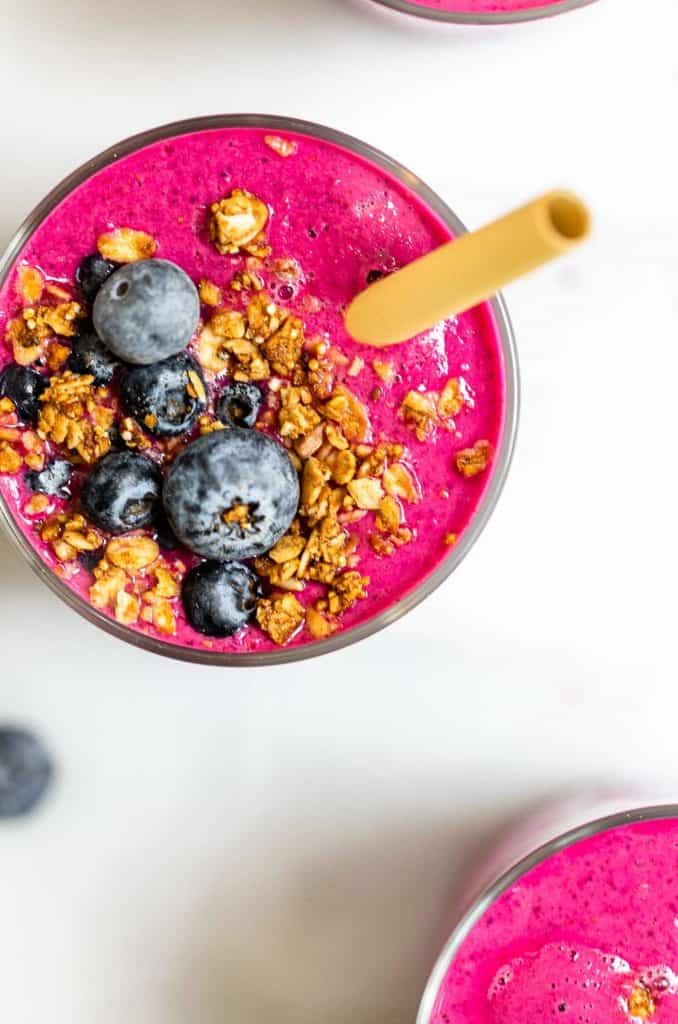 Creamy Berry and Beet Smoothie
Photo Credit: Eat with Clarity
This beet smoothie is refreshing, light, and packed with natural detox foods such as beets, blueberries, and chia seeds. And, it doesn't even taste like beets! Rich, creamy, and naturally sweetened.
Recipe »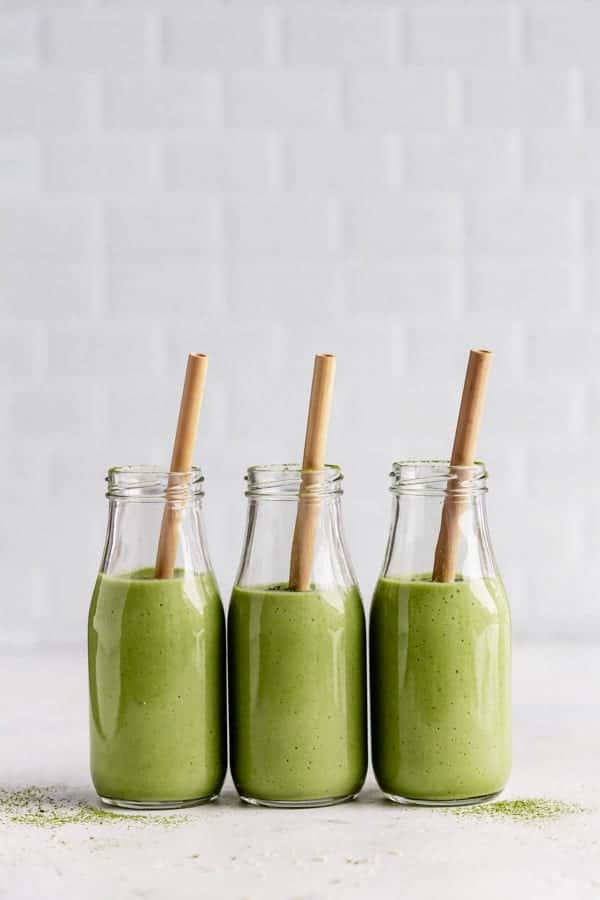 Matcha Green Tea Smoothie
Photo Credit: Choosing Chia
Matcha Green Tea Smoothies are the perfect detoxifying breakfast or midday snack! Filled with protein, antioxidants, and omega-3s for a delicious and nutrient packed meal.

Recipe »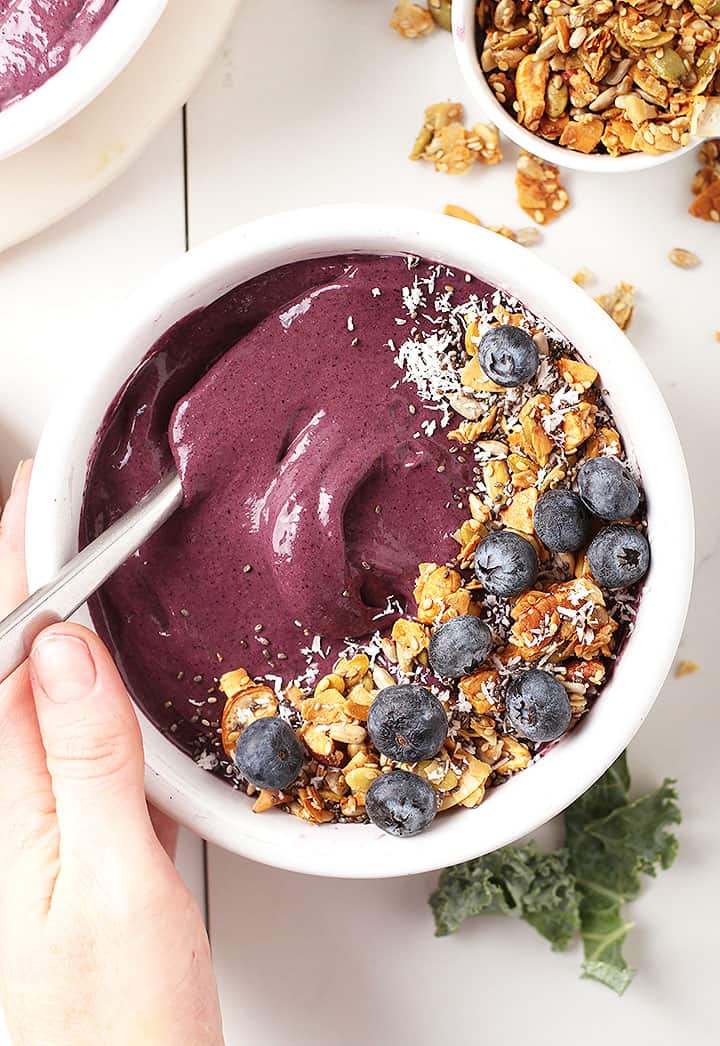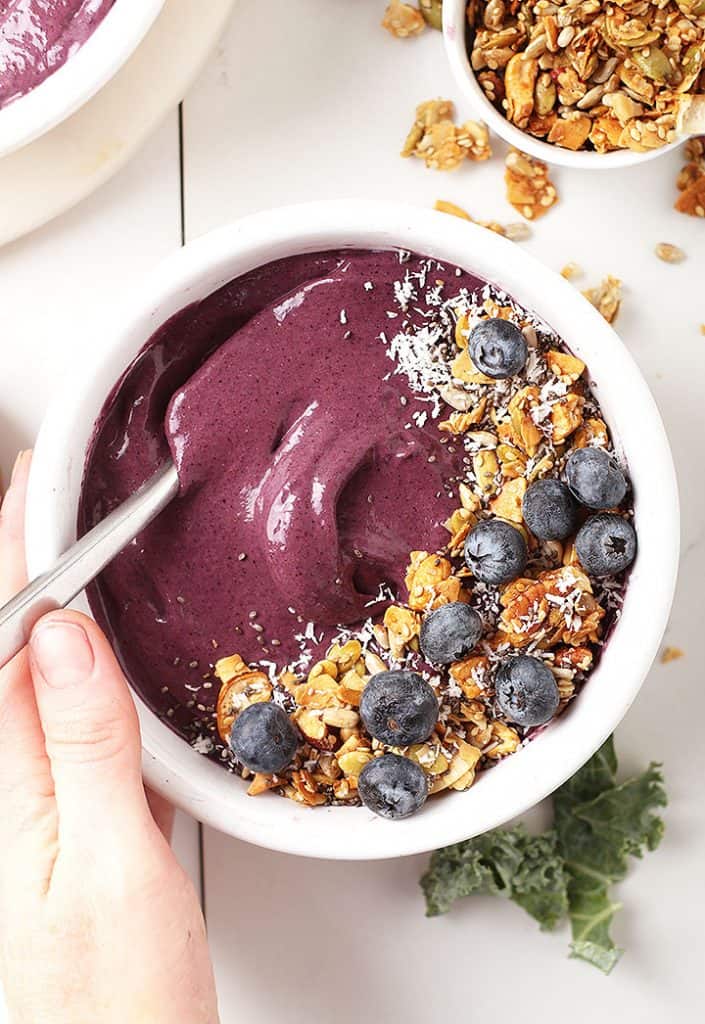 Blueberry Coconut Smoothie Bowl
A Blueberry Smoothie Bowl filled with the most delicious superfoods for the perfect way to start your day. Hearty and refreshing, this vegan smoothie bowl can be made in just 5 minutes.
Recipe »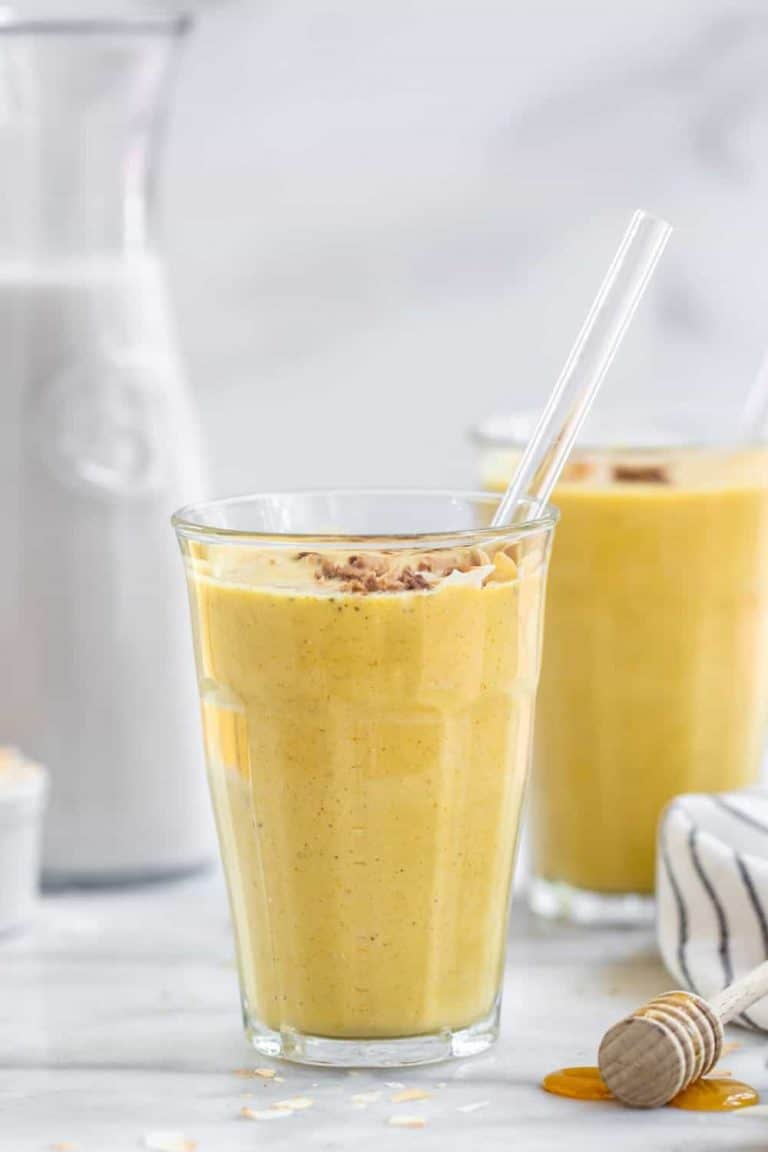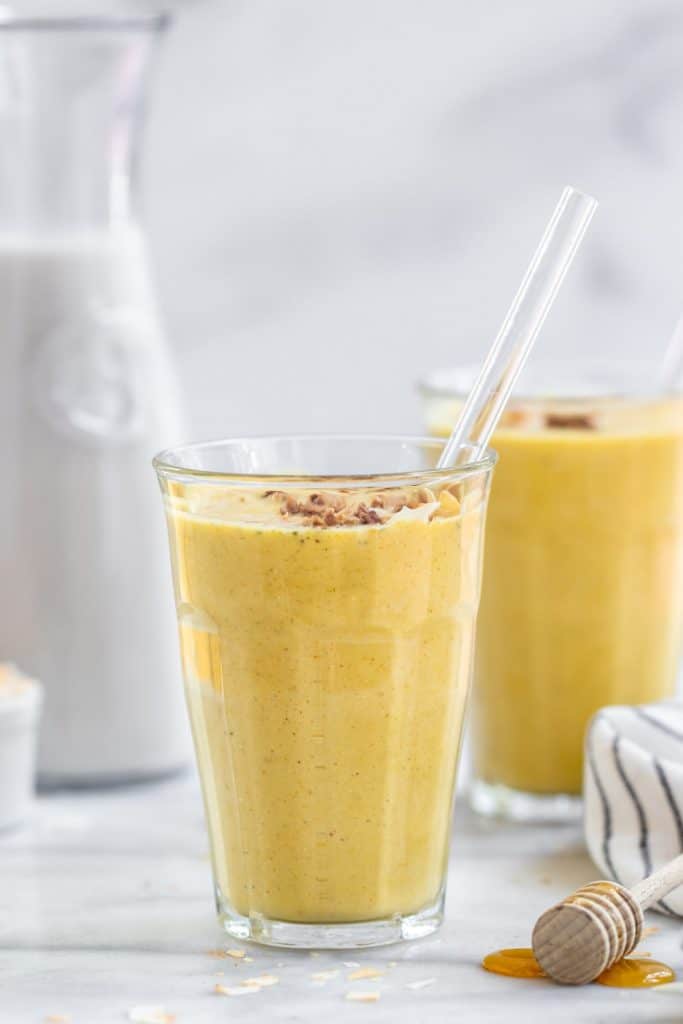 Creamy Golden Milk Smoothie
Photo Credit: Eat with Clarity
This Golden Milk Turmeric Smoothie is filled with the best anti-inflammatory foods such as turmeric, ginger, and cinnamon for a delicious snack or breakfast!
Recipe »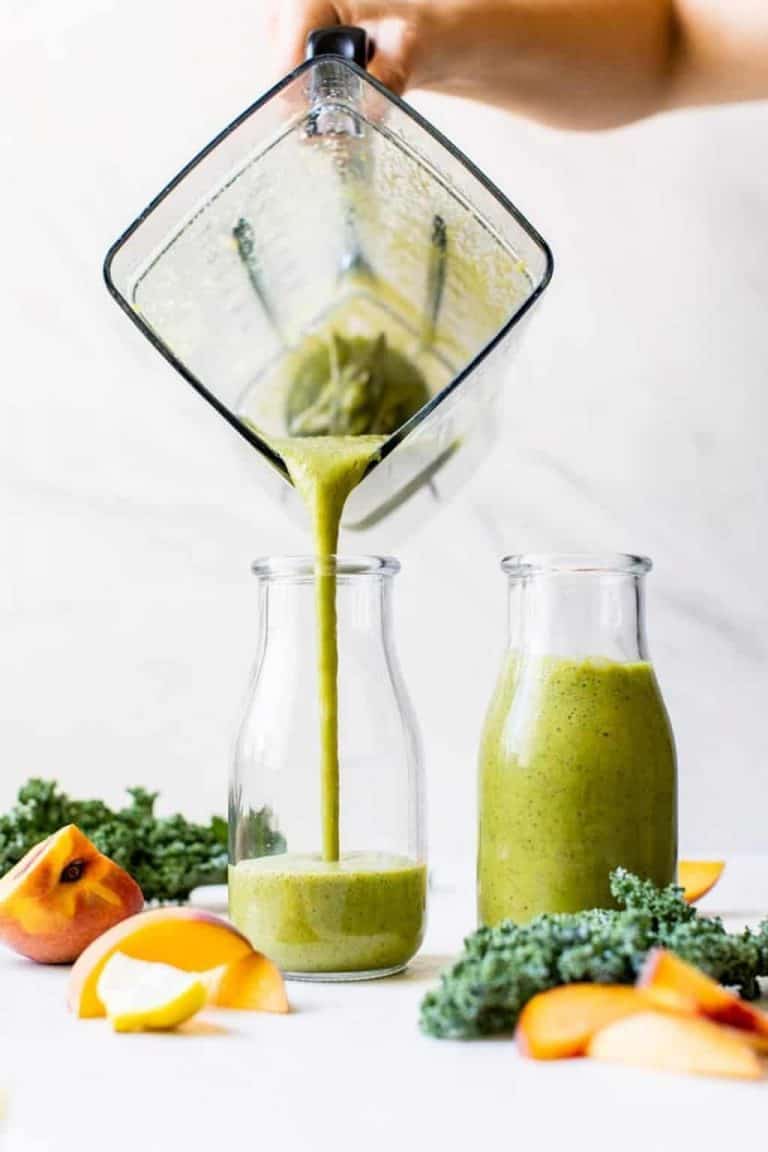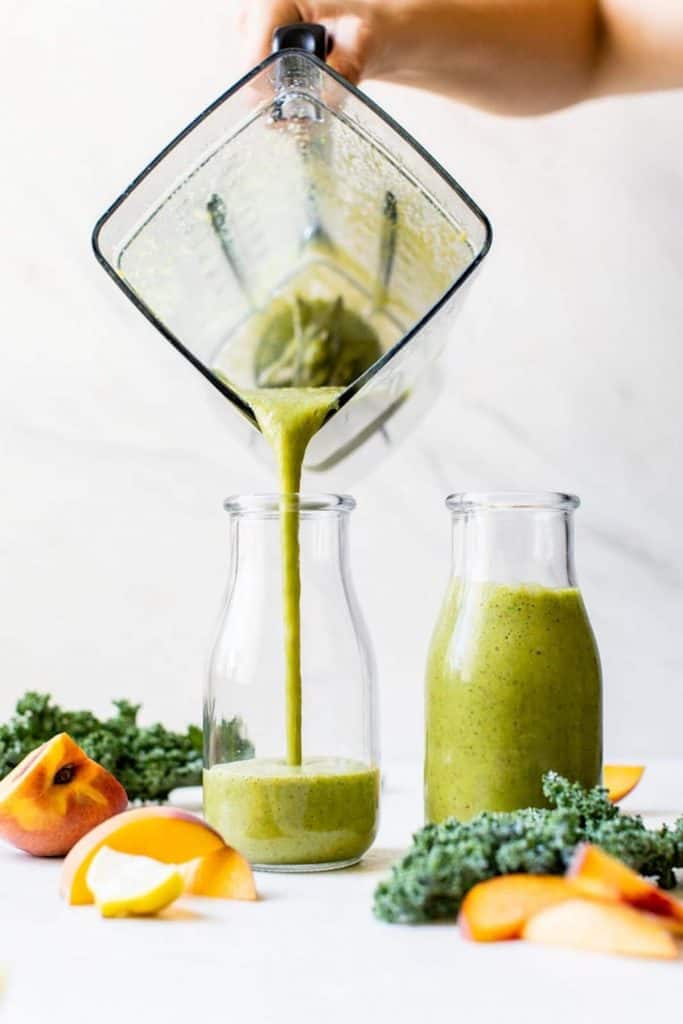 Easy Kale Smoothie
Photo Credit: The Almond Eater
Add lots of fruits and veggies to your diet with this easy kale smoothie. It is filled with nature's best detoxifying foods such as kale, lemon, and ginger to load you up on the most important vitamins and minerals.
Recipe »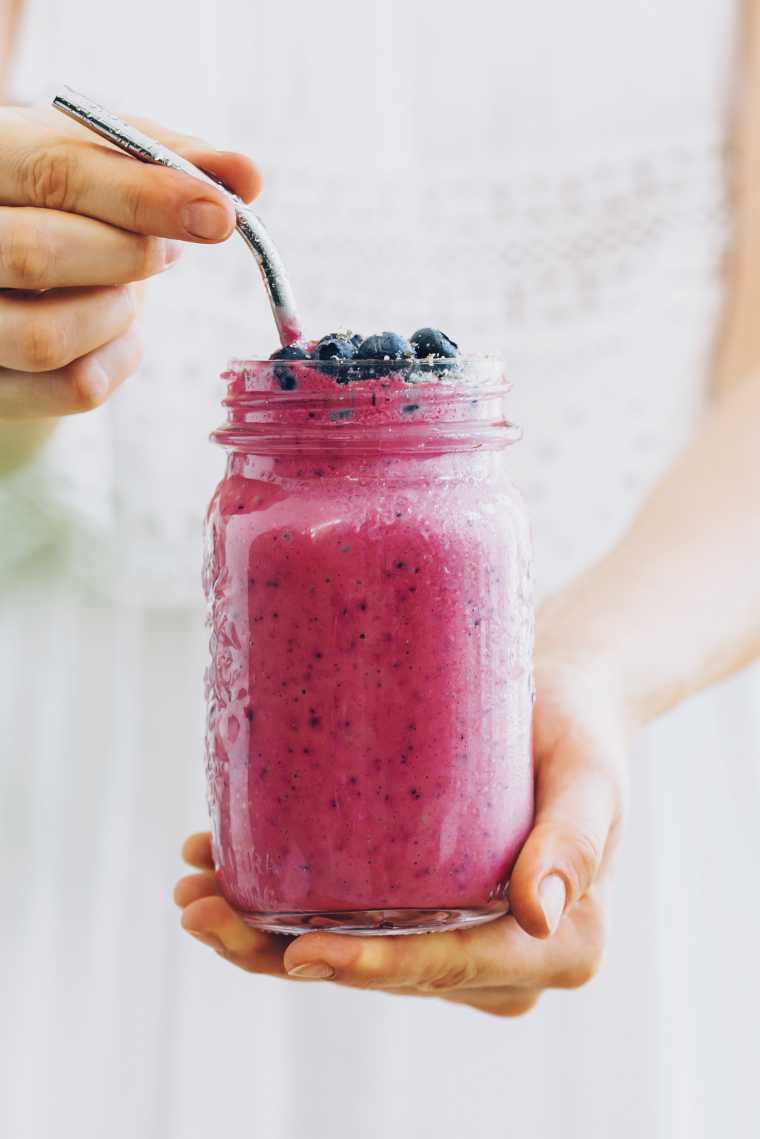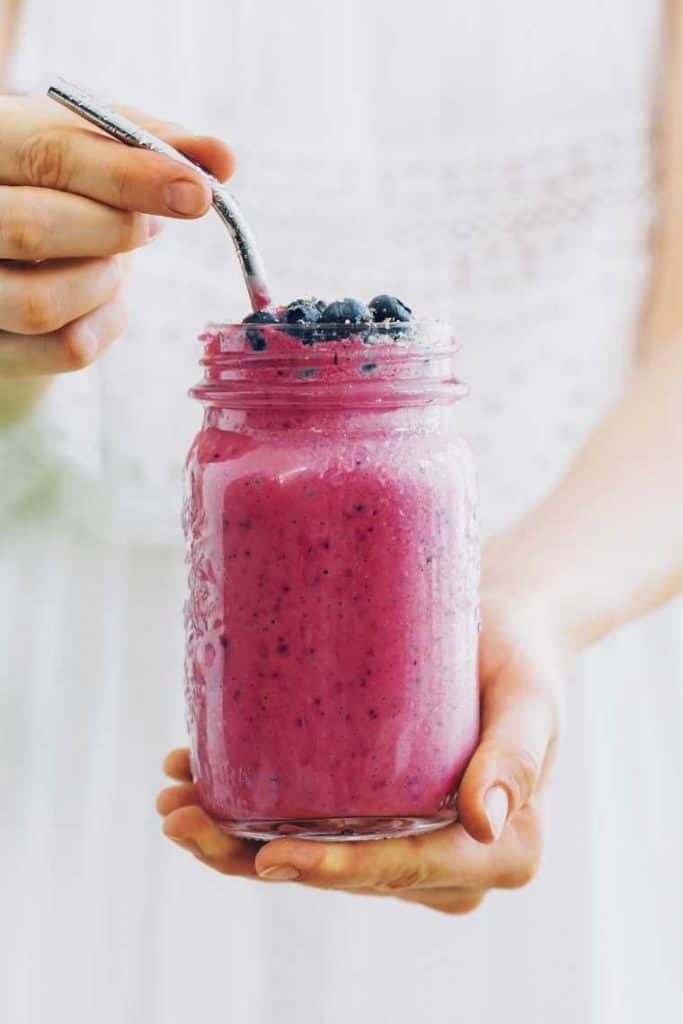 Strawberry & Blueberry White Bean Smoothie
Photo Credit: Nutriciously
This protein rich Strawberry & Blueberry Smoothie has a couple of secret ingredients to make this smoothie creamy, wholesome, and filled with omega 3s, antioxidants, and more!
Recipe »
More Healthy Recipe Roundups
If you give this recipe recipe a try, snap a photo and share it on Instagram. Make sure to tag
@mydarlingvegan
so I can see your creations!