My Go-To Vegan Buddha Bowls
You're going to love this vegan Buddha Bowl. Filled with sweet potatoes, chickpeas, cabbage slaw, and kale, this bowl has it all. It's all topped with your choice of creamy garlic sauce or Thai peanut sauce for a healthy and delicious gluten-free meal.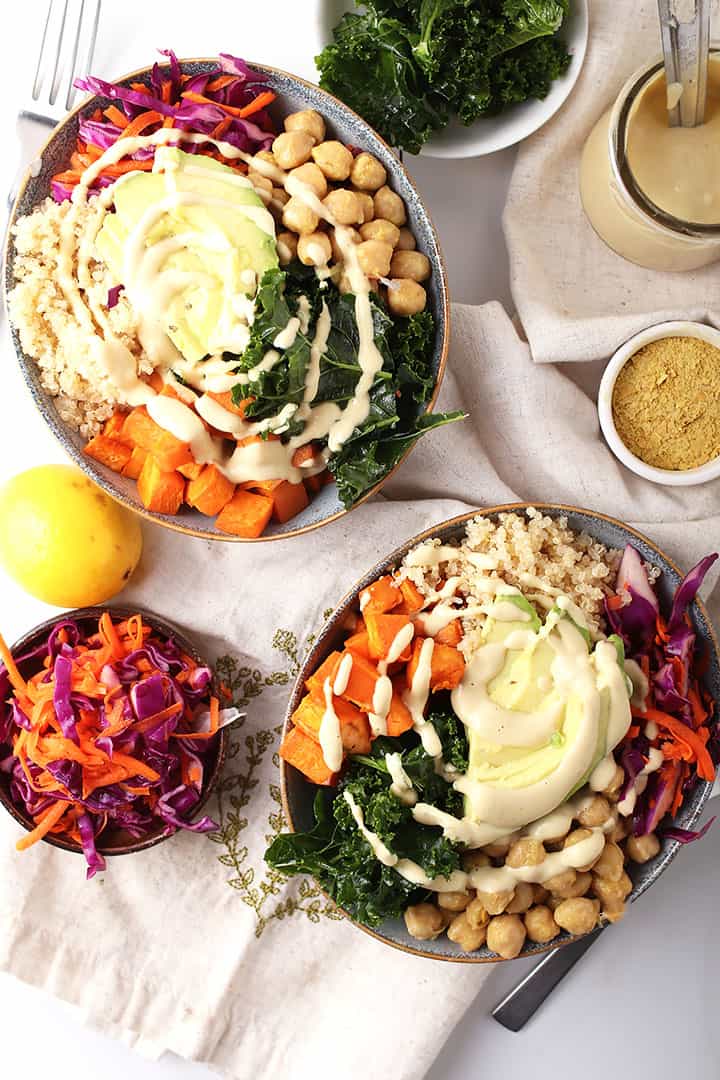 This post contains affiliate links. For more information see my privacy policy.
This post was originally published 2/25/2015. Last updated on 11/12/2019
Welcome to the ANNUAL My Darling Vegan 30 day cleanse!
As I mentioned a couple of days ago, I kick off every year with a 30-day health challenge as a way to cleanse my body and mind while creating a wholesome and healthy habit in the new year. And, I think you should join me.
All month I'll be creating delicious plant-based, gluten-free, no refined sugar recipes to help you on your way towards a healthy 2019. And if you need a little extra help, make grab a copy of my FREE Clean Eating Vegan ebook by signing up for the MDV Newsletter below.
So let's started! We are kicking off the 2020 30-day cleanse with a bang. This is one of my all-time favorite meals no matter what time of year it is. It's my go-to vegan Buddha Bowl. It's hearty, it's wholesome, and it's packed with the best foods I could find for you.
Let's take a closer look at this delicious bowl.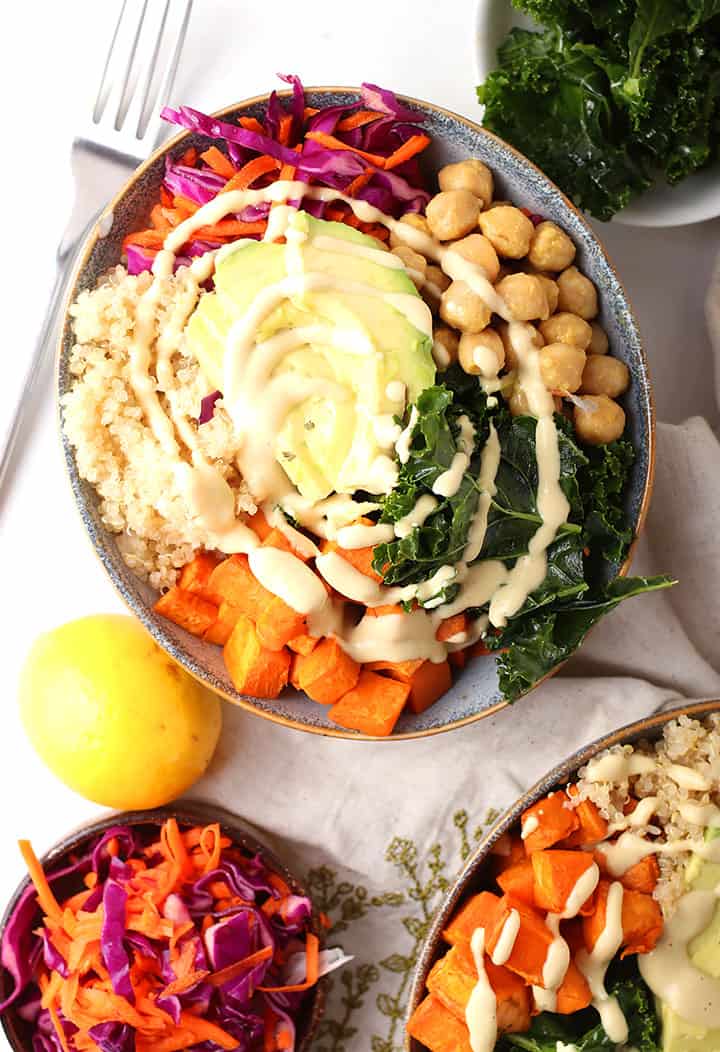 WHAT IS A BUDDHA BOWL?
But let's back up a minute. First of all, some of you may be asking, "What is a Buddha Bowl?".
A Buddha Bowl, also known as a Nourish Bowl, is a one-bowl meal filled to the brim with vibrant colors, wholesome vegetables, and plant-based proteins.
The idea behind the Buddha Bowl is one of balance. The meal combines healthful foods that vary in flavor, texture, and health benefits to reflects the balance sought after in Buddhism. The term has been adopted and adapted so that it now strays from its origins. You can now find Buddha Bowl recipes that contain animal proteins such as lean meats or boiled eggs. Sadly, we can no longer assume that all Buddha Bowls offer a one-bowl vegan meal.
Of course, this beautiful bowl filled with sweet potatoes, chickpeas, cabbage slaw, and more is 100% vegan and gluten-free!
WHY I LOVE VEGAN BUDDHA BOWLS
Not only are Buddha Bowls tasty and colorful, they also contain some of the best food to put in your body.
Buddha bowls are filled with whole foods that pack in all the fiber, protein, vitamins and minerals, and superfoods you can handle. In addition, Buddha Bowls are also typically gluten-free and vegan for a quick weeknight meal that everyone can enjoy. Even my picky children love Buddha Bowl night.
On top of all that, Buddha Bowls are highly versatile, making them the perfect meal to use up all your leftover vegetables before the end of the week. Mix and match to your pleasure.
Now that's hard to beat!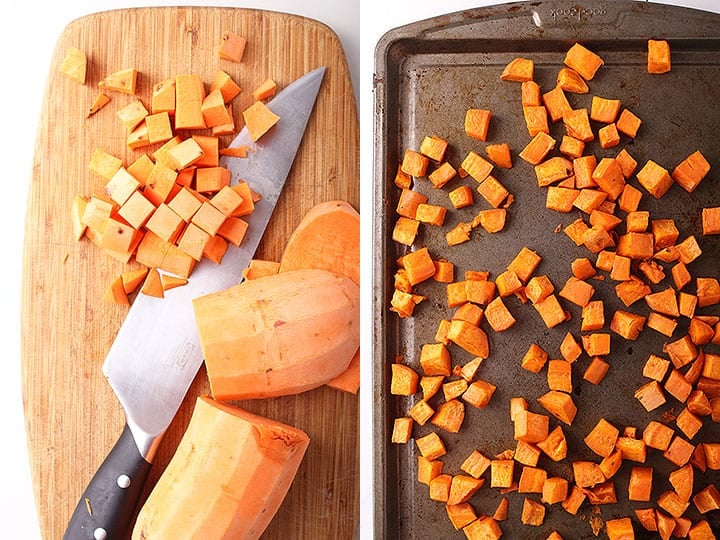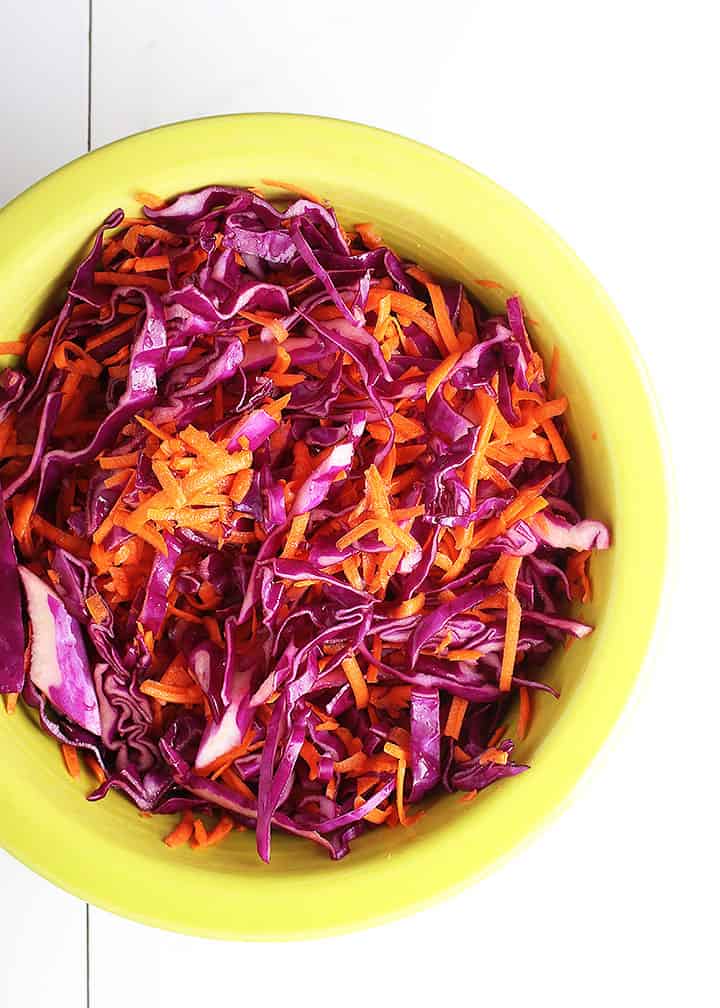 HOW TO MAKE A BUDDHA BOWL
While the term might be a bit vague now as it's been liberally adapted, there are still guidelines to perfecting the Buddha Bowl. Let's take a look at the several key components to the Buddha Bowl.
INGREDIENTS FOR BUDDHA BOWLS
Grain – Although this isn't wholly necessary, most buddha bowls start with a base of healthy grains. The grains can be brown rice, quinoa, couscous, rice noodles, etc. Grains provide protein, fiber, and healthy carbs while bulking up the bowl with hearty and wholesome calories.
Protein – A second component of the perfect Buddha Bowl is a plant-based protein. Proteins can often be in the form of tofu or tempeh. However, if you are looking for soy-free options, consider adding beans, lentils, or protein-rich vegetables into your dish.
Vegetables and herbs – A variety of vegetables make up the bulk of a good Buddha Bowl. You will often find sautéed or roasted vegetables alongside crunchy vegetables (like cabbage or slaw) and dark leafy greens. A mixture of vegetables offers a ton of flavor and a variety of major health benefits.
Dressings and sauces – Any good Buddha Bowl recipe is topped with a delicious homemade dressing. This can be anything from vegan ranch to tahini dressing to this simple Lemon Turmeric dressing. The dressing is a key component to the flavor direction you're going with, so choose wisely!
Nuts and seeds – For added taste and texture, nuts, seeds, hemp hearts, and herbs are tossed on top to give your Buddha Bowl recipe just a little more flavor and flair while pumping up the superfoods inside your one-bowl meal.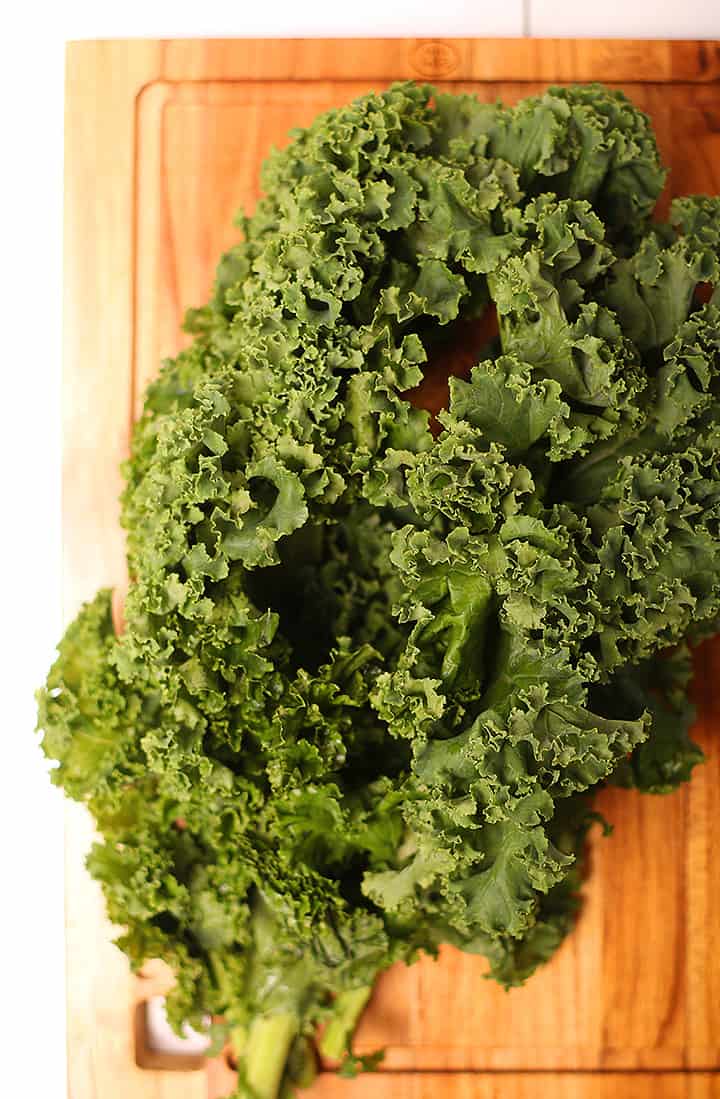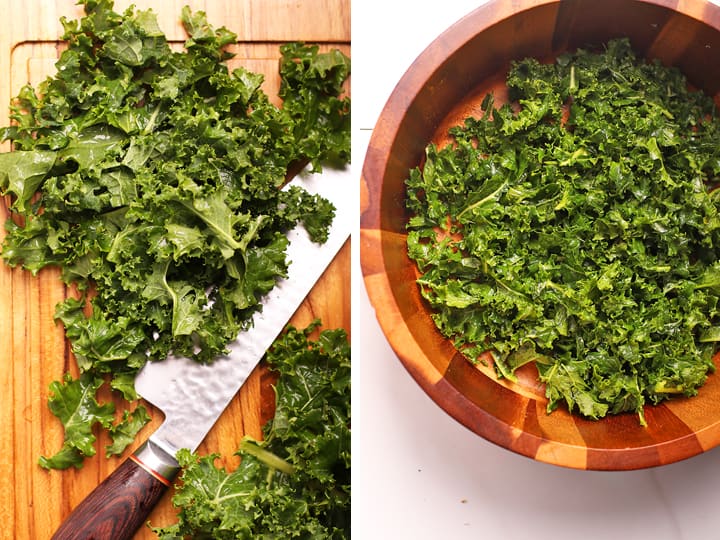 Ingredients for my go-to Buddha Bowl
You're going to love the ingredients in these vegan bowls. They are whole food, nutrient-dense, flavor-packed, vegan ingredients that will get you feeling great during this 30-Day Cleanse.
Ready for them? You will need:
Serving and Storing
Once assembled, this vegan Buddha Bowl should be served immediately. Serve it with your choice of sauce and your favorite nuts or seeds (optional).
Leftovers should be stored separately. Both the Cheesy Garlic Sauce and Thai Peanut Sauce can be stored in airtight containers in the refrigerator for up to 4 days. The chickpeas and cabbage/carrot can be stored for 3 days.
For quick, grab and go lunches, make the components of this bowl separately. When ready to eat, quickly assemble what you need and pack it for lunch.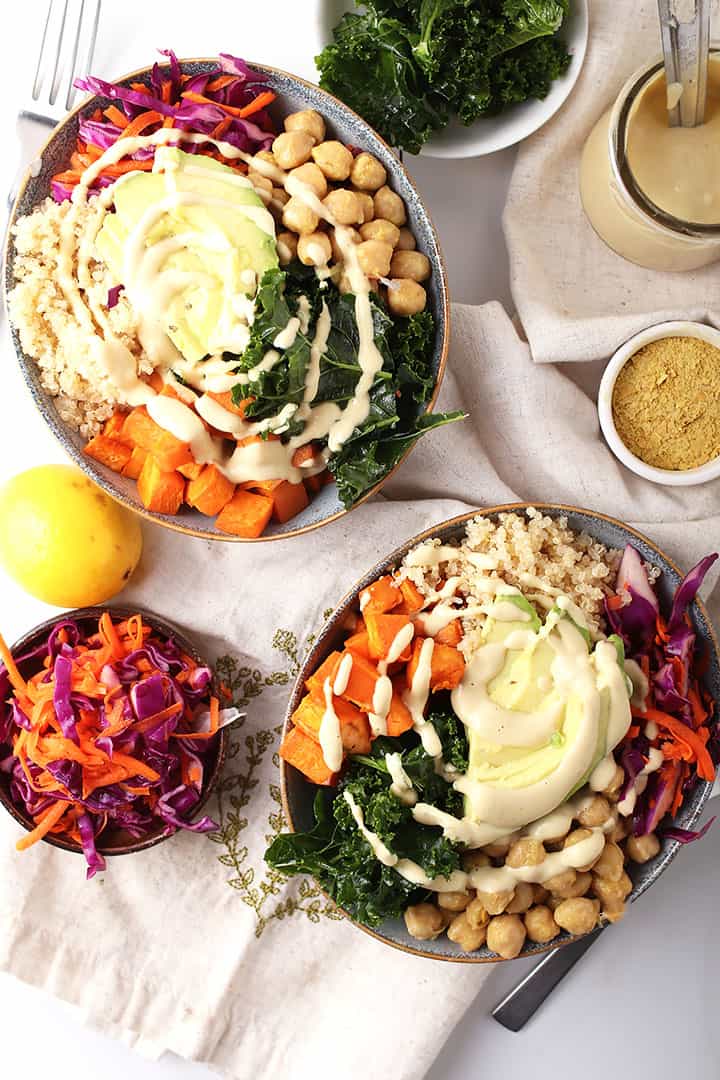 BUDDHA BOWL RECIPE VARIATIONS:
Because it comes down to combining different components, there are endless combinations of vegetables, grains, and sauces. This means you can make a different Buddha Bowl every time! Get your inspiration from a variety of cuisines, featuring different seasonal vegetables, or make it all about the sauce.
Here are a few more of my favorite Buddha Bowl recipes:
More 30-Day Cleanse Recipes
Will you be cleansing along with me? Then make sure to check out some of my other FAVORITE 30-Day Cleanse recipes.
And grab a copy of my FREE Clean Eating Vegan ebook below.