The BEST vegan banana recipes for your ripe bananas! Don't let your bananas go to waste with these delicious recipes. From bread to ice cream to cookies, there is a banana recipe for everyone.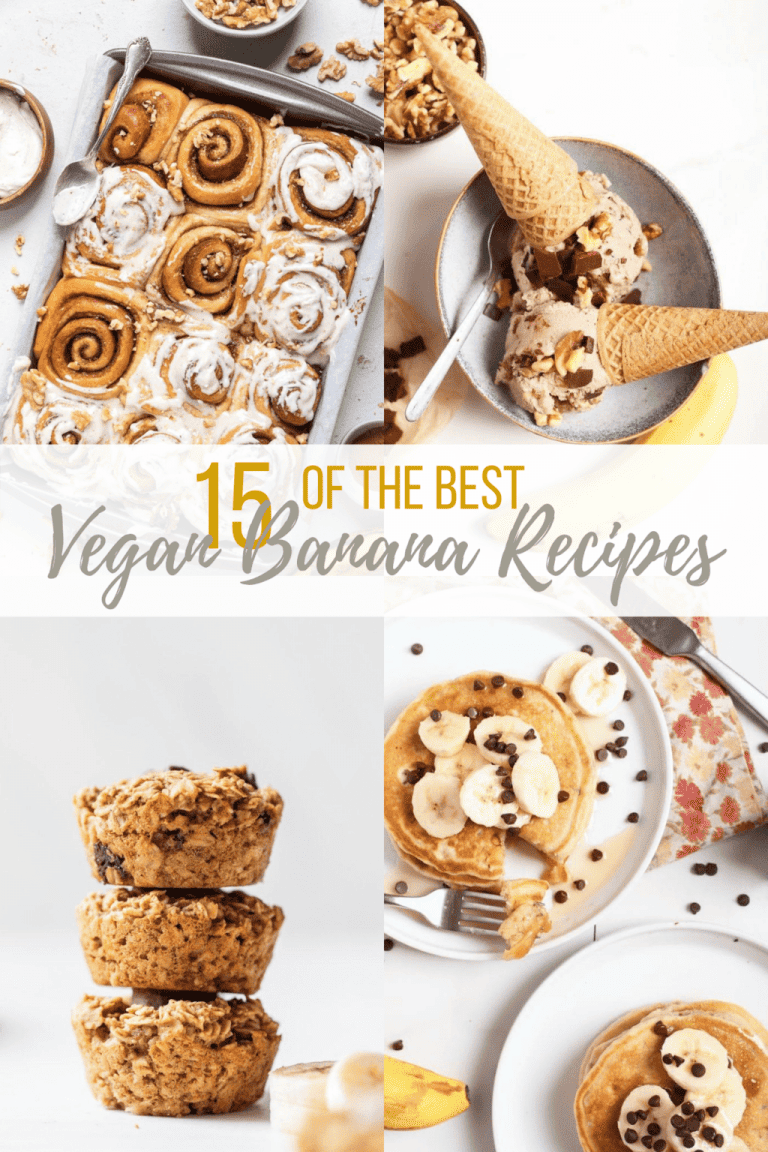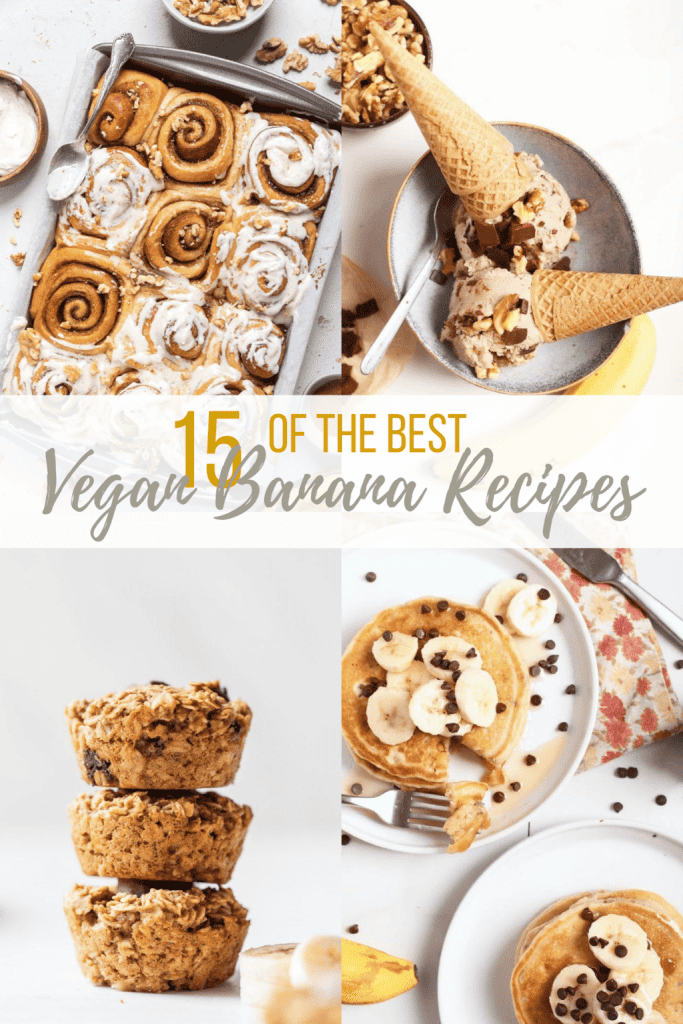 Disclosure: This post may contain affiliate links.
Bananas. Everyone loves them. They are healthy snacks and a great addition to many meals. We always have a bunch of bananas on our countertop because
they are a good source of so many nutrients including potassium and vitamin C
they take your smoothie game to the next level
bananas are a healthy addition to your cereal, oatmeal, and vegan yogurt
my kids love them
But no matter how many things we do with bananas, I find myself dealing with bananas past their prime frequently. Perhaps it's because my family and I all have strong preferences on how yellow the peel should be when we eat, but I find at least 2 or 3 a week browning on my counter.
While it may be tempting to toss them in the compost, I am not one to waste food. Instead of wasting them, you can repurpose them into so many delicious vegan banana recipes. You'll never waste another banana and you'll enjoy the variety of vegan banana treats.
Here are solutions on how to keep them longer + 15 recipes on what to do with overly ripe bananas.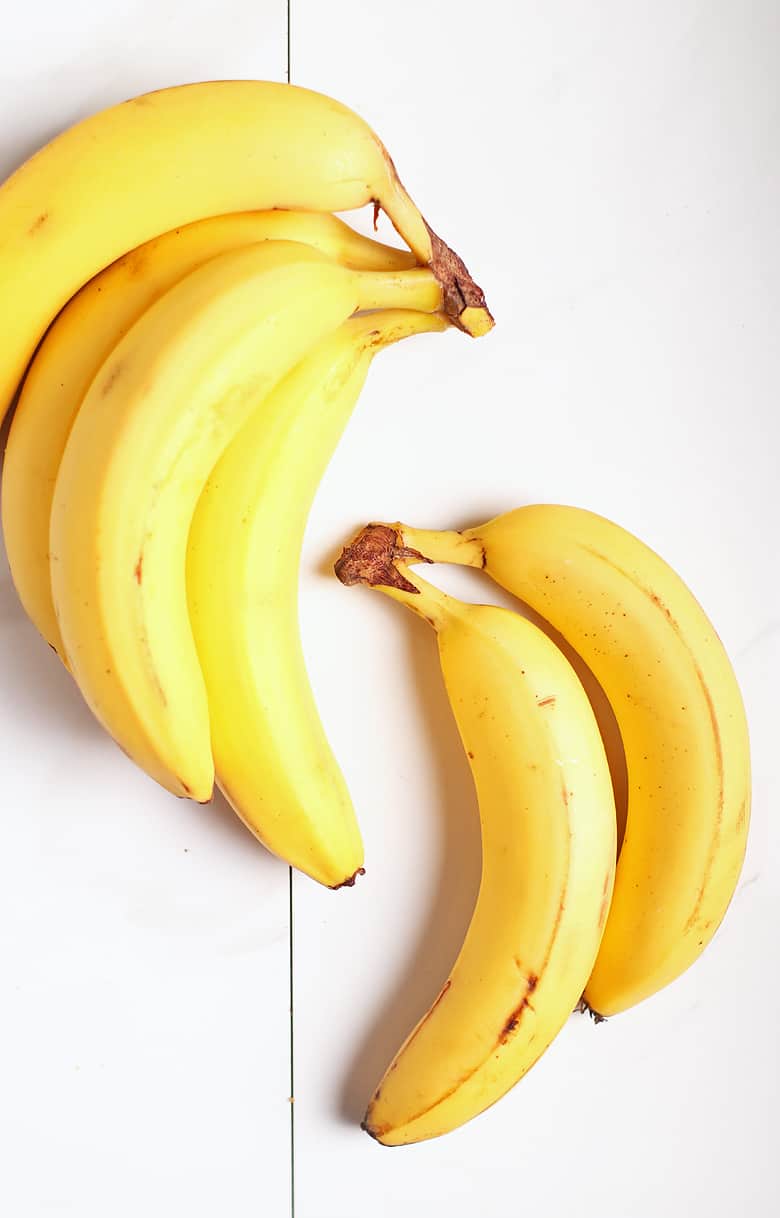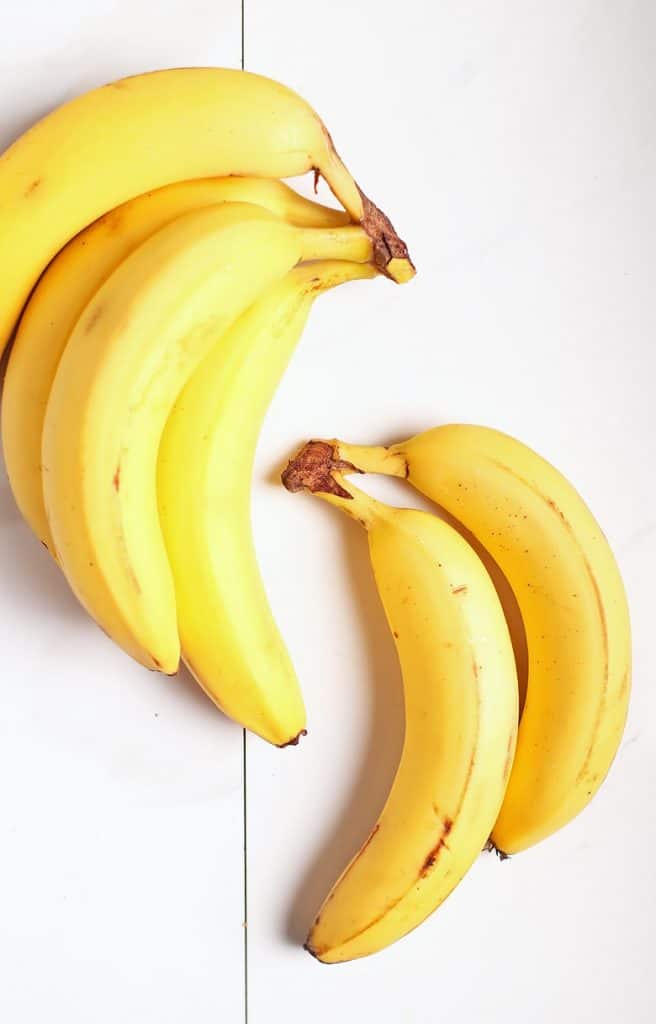 How to Choose the Perfect Banana
When buying bananas, it is always a good idea to know about how many you and your family will likely consume. It is also a good idea to know when you need them.
For example, if you need bananas for a bread or muffin recipe you plan to make later today, you will want to look for overripe bananas. But if you are looking to eat them over the next few days, then you should look for bananas that are still ripening.
Look – The best stage to buy bananas is when they are still ripening. The bananas will be mostly yellow at this stage with some green around both tips. You shouldn't see much browning on the bananas at this point. Avoid bananas that have large black spots or are mostly brown all over. The only exception to this is if you want to bake something later today or tomorrow. In these cases, pick bananas that are browning with small black spots up and down the banana.
Feel – Bananas should be firm and not super easy to peel the skin from fruit. If the peel breaks apart in your hand, it is too ripe. Also, you should not feel any soft spots. They can indicate the fruit is bruised.
Smell – The perfect bananas will have only a mild banana smell to them. If they are strong or smell sweet, there is a good chance the bananas are too ripe.
---
How to Store Bananas
To slow the ripening time, place the bananas in the fridge. The skin will brown, but the fruit will remain fresh.
Keep the bananas away from other fruit when you store them. Bananas can affect the ripening time of other fruit.
To speed up ripening, store the bananas in an open paper bag.
Avoid storing the bananas in direct sunlight.
Freeze bananas to stop the ripening process, but keep in mind they will be softer when they come out of the freezer.
---
What to do with Ripe Bananas
Freezer
When the bananas start to ripen, you can freeze them and save them to use in baked goods later. You can freeze bananas at any stage of ripening for later use in baked goods. To freeze the bananas, peel and chop ripe bananas into 1″ pieces. Freeze in a single layer on a baking sheet. When frozen all the way through transfer the banana pieces to a ziplock bag.
Once frozen, they are good for smoothies or baking but not for eating raw. If you are using the frozen banana for baking, defrost it in the fridge beforehand.
Baking
Overripe bananas are perfect for baking. As bananas ripen, they soften. So when they become brown and inedible raw, you can mix them into one of the many recipe suggestions below.
Bananas also make a great egg replacer in vegan baking. About ¼ cup of banana puree can replace 1 egg. However, bananas are denser and you should also add about ⅛ teaspoon of baking soda per egg you are replacing.
Drying bananas
If you have an air dryer with a drying option, a dehydrator, or even an oven, you can make dried bananas. Dehydrated bananas are a great snack that you can bring with you to work, use as topping for oatmeal or yogurt, or pack in your kid's lunch box.
Learn how to make your own baked banana chips and you'll never see another banana go to waste.
---
Vegan Banana Recipes
Here are 15 of my favorite recipes for your ripe and overripe bananas
These recipes are easy and wholesome ways to add a bit of nutrients and texture to your favorite recipes while ensuring your bananas never go bad.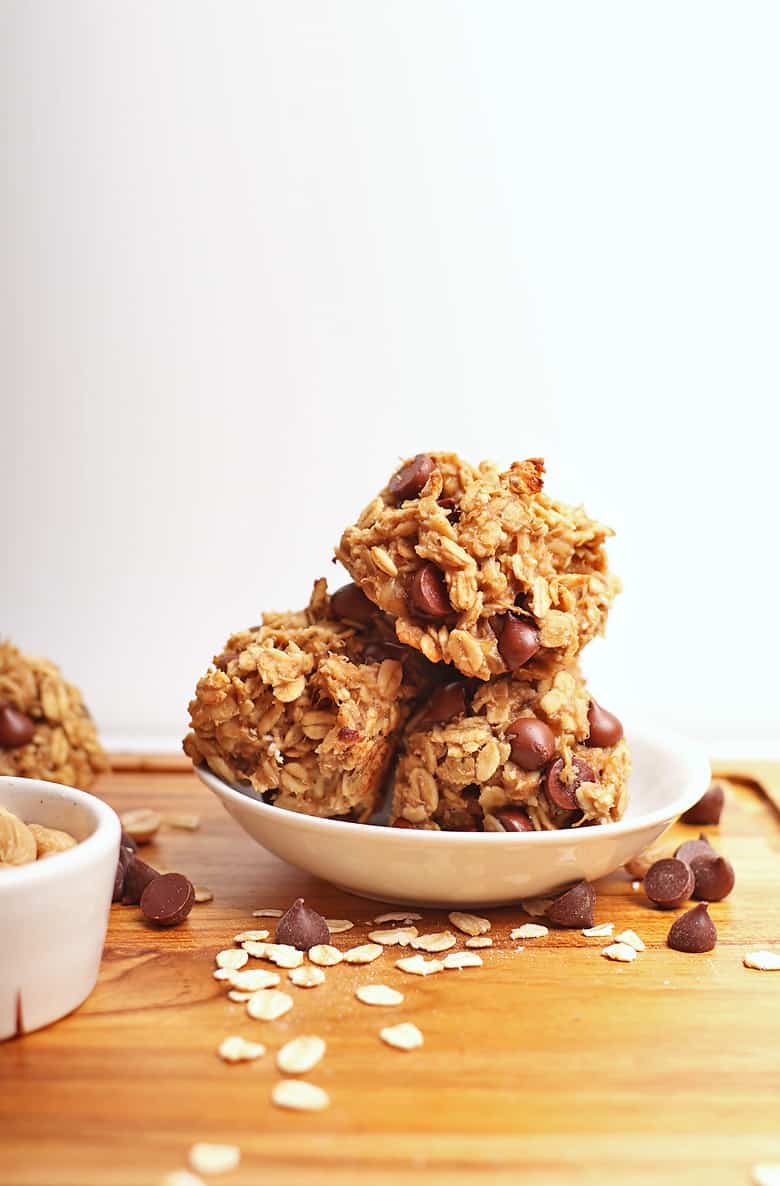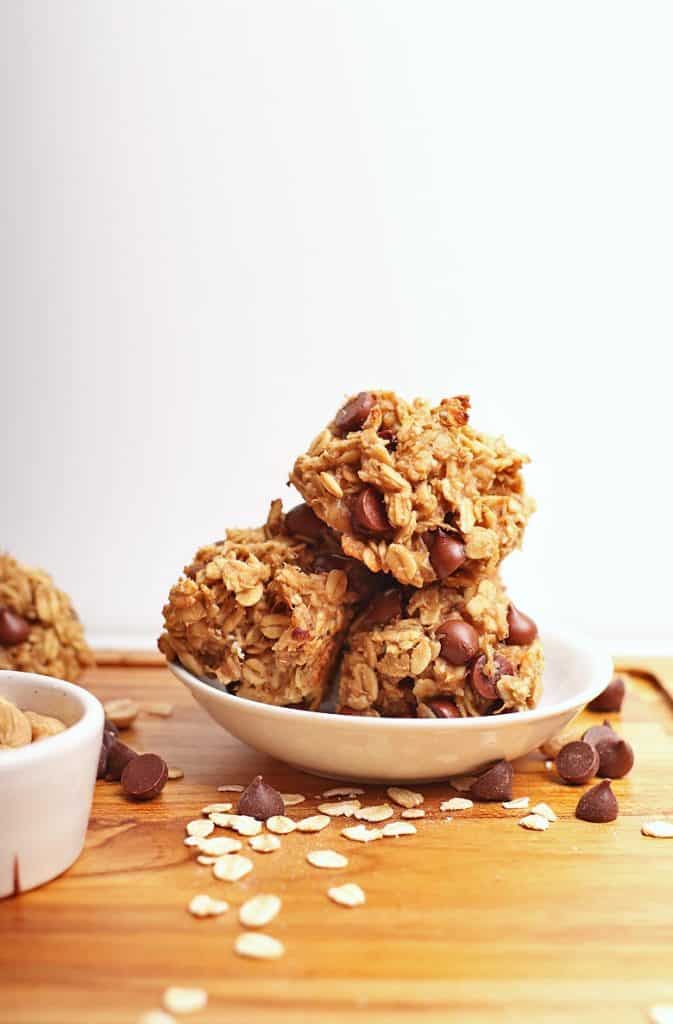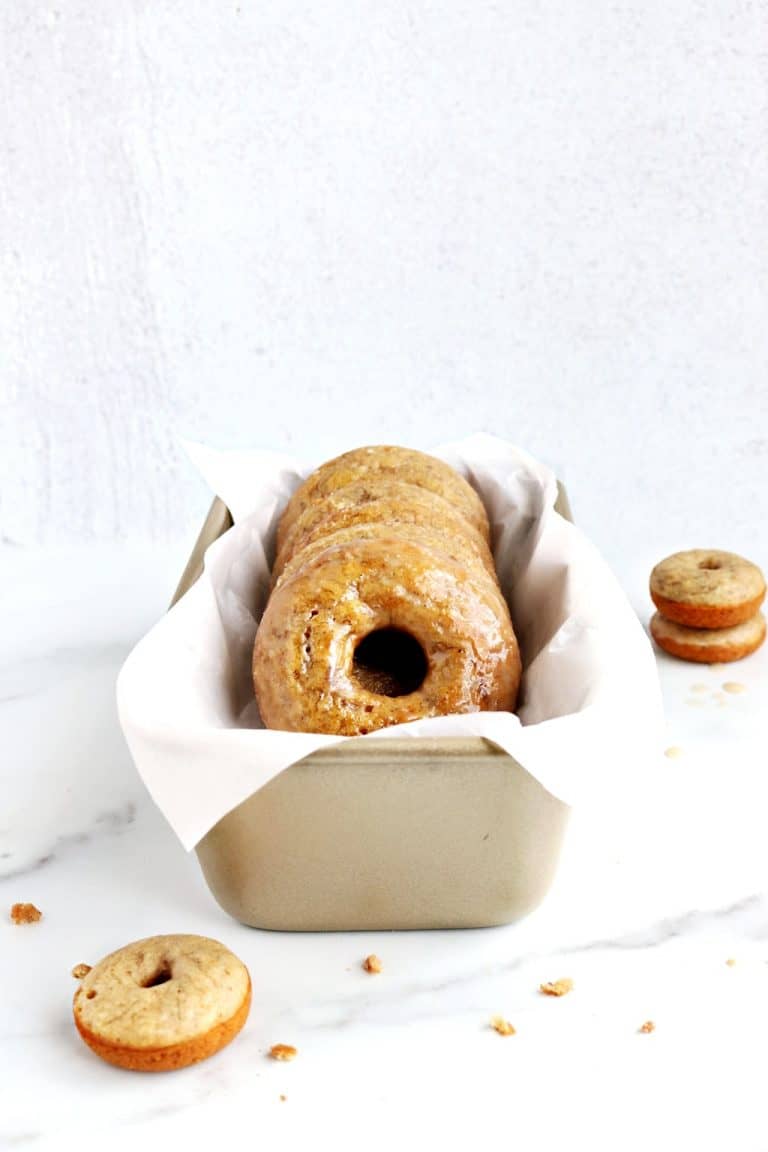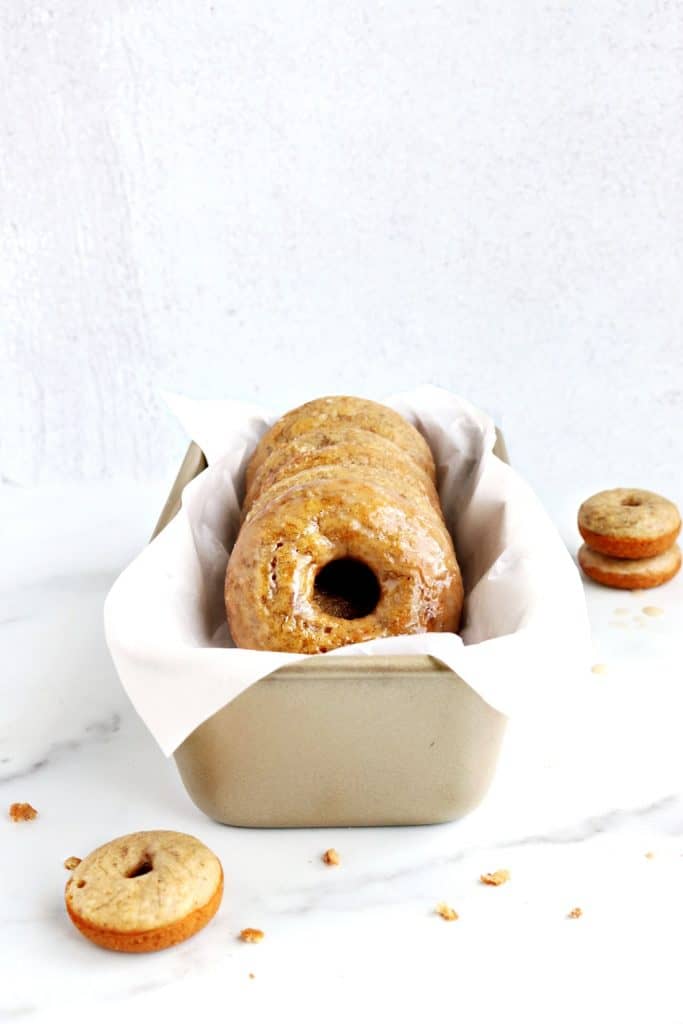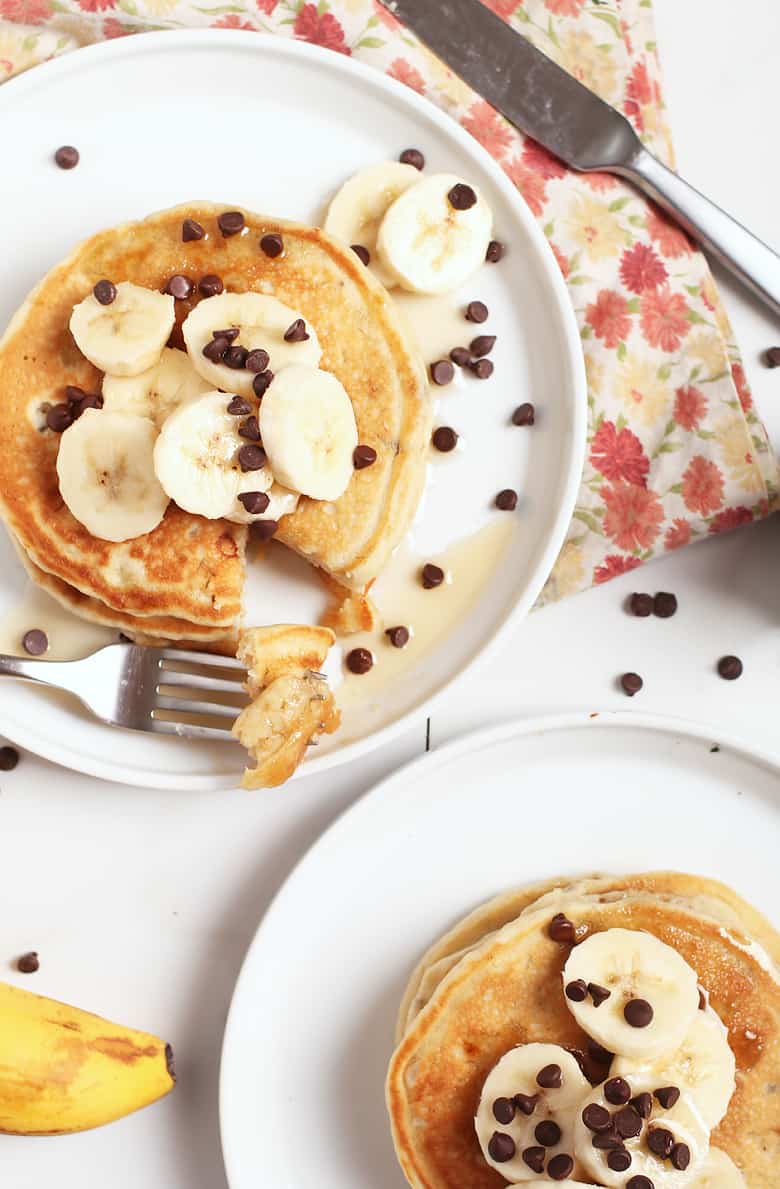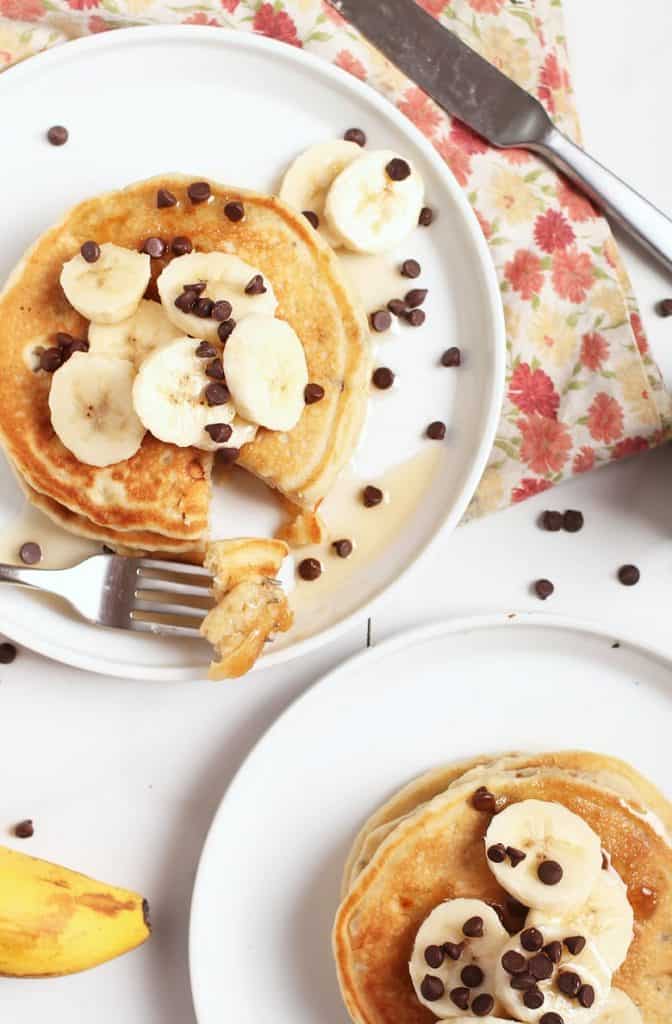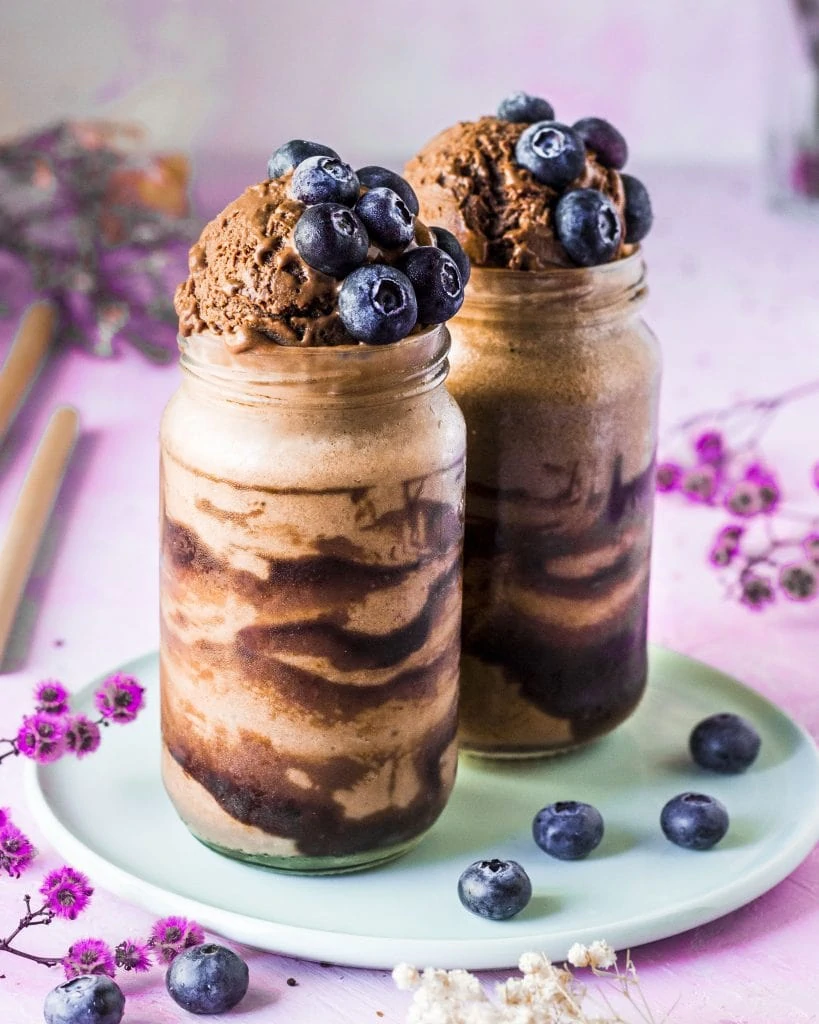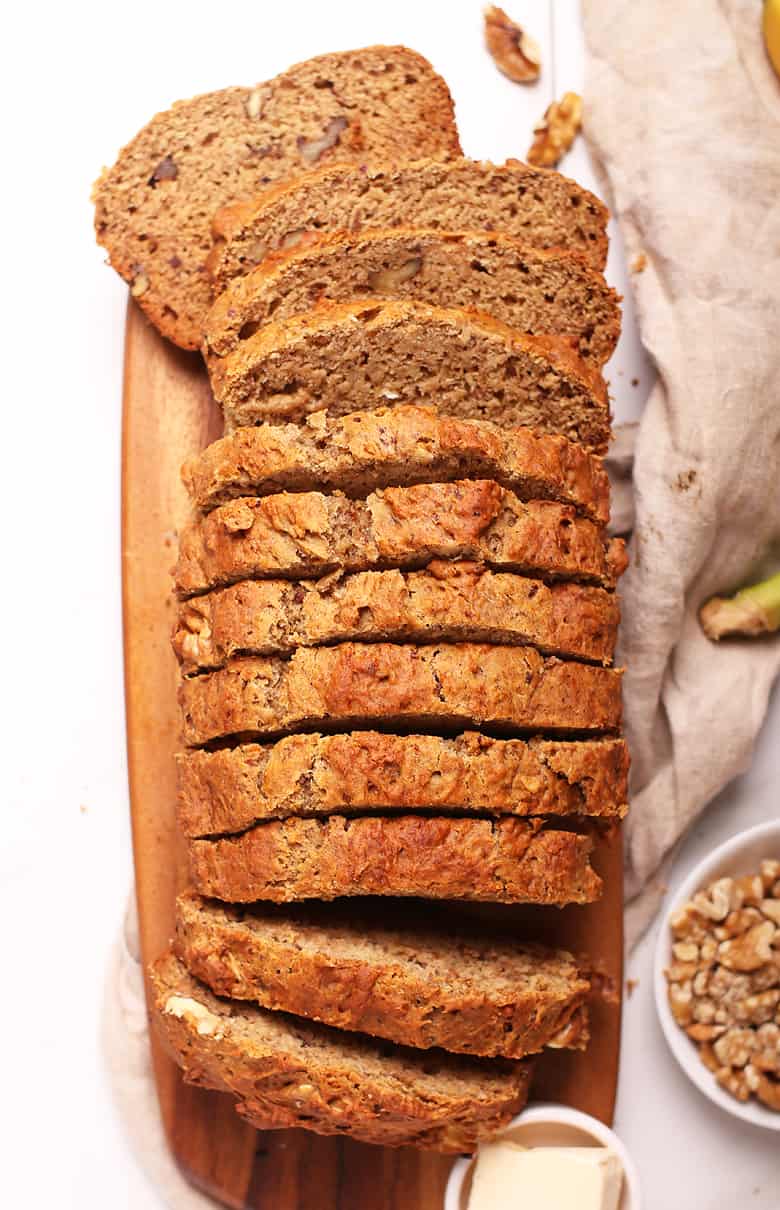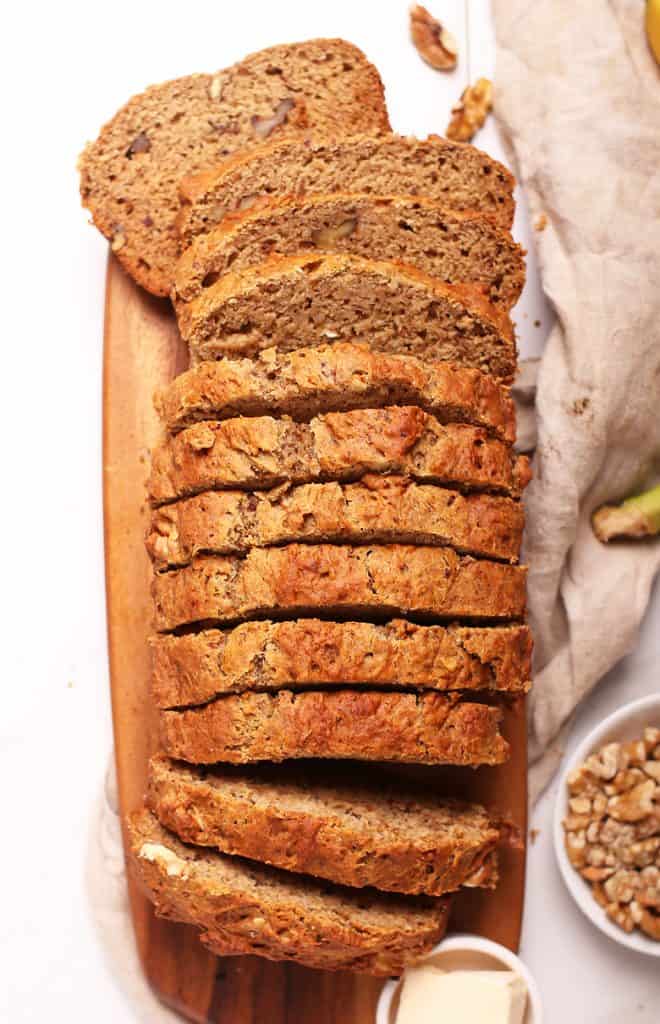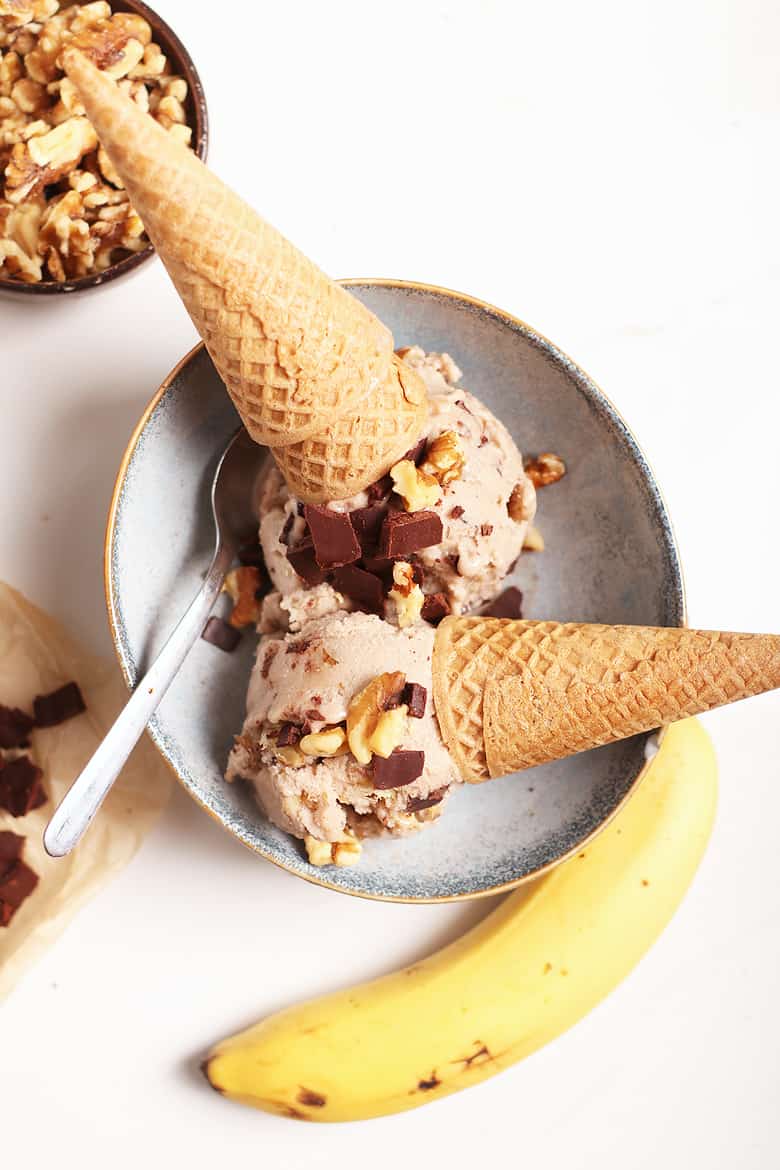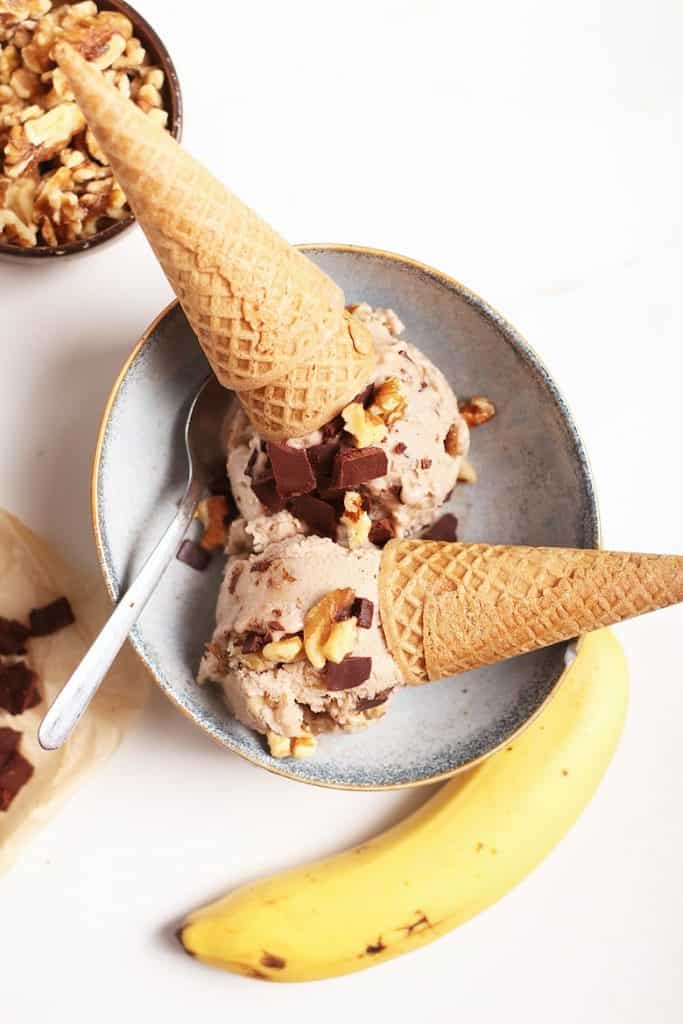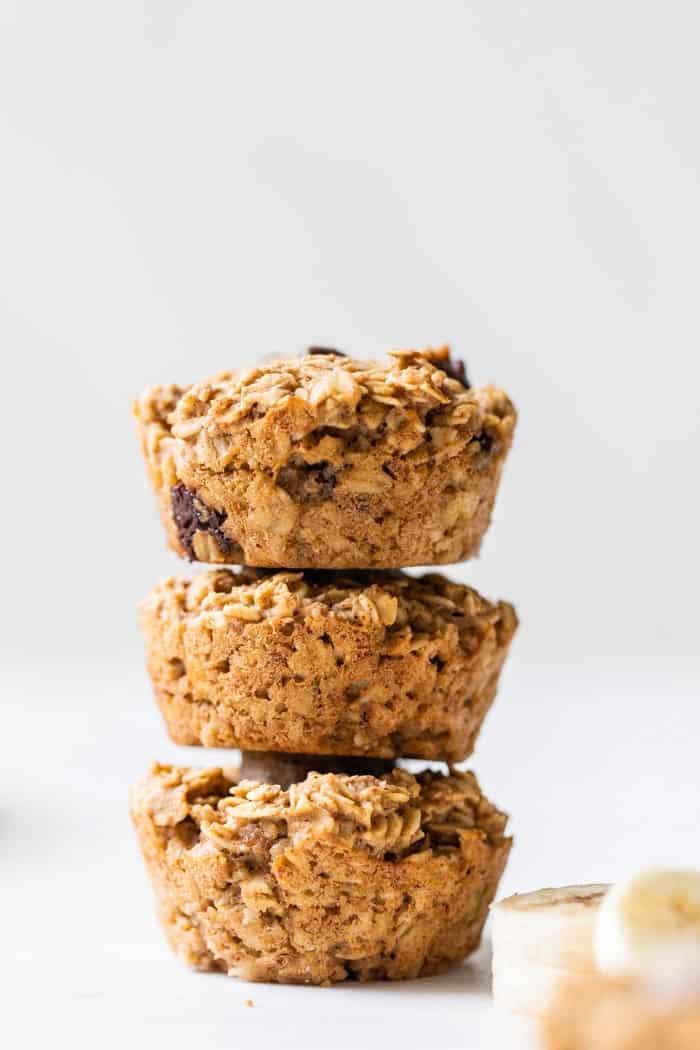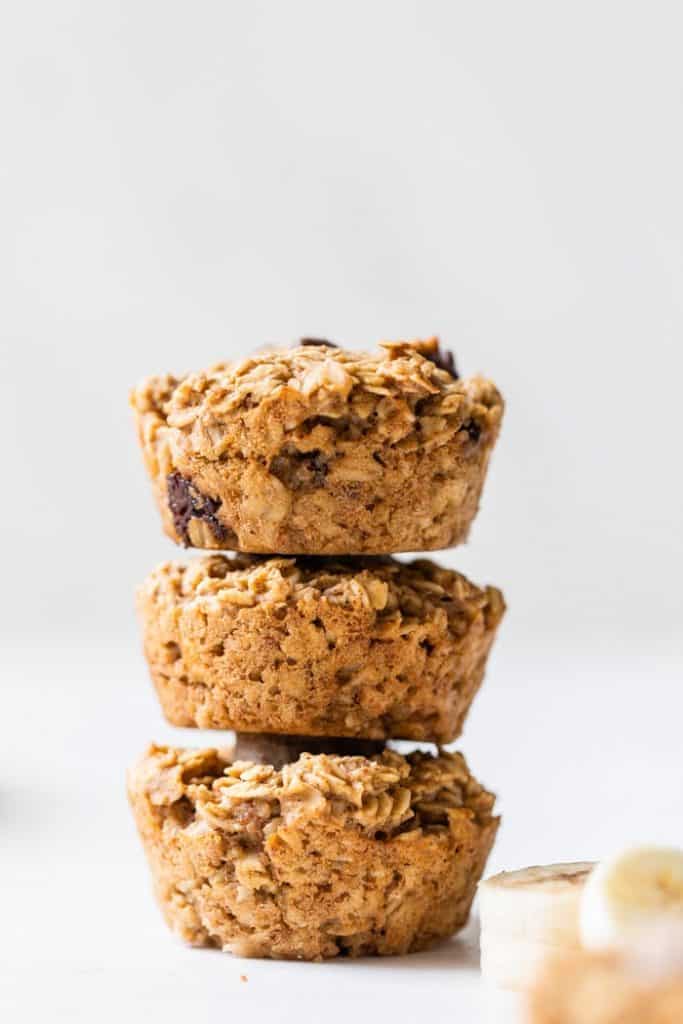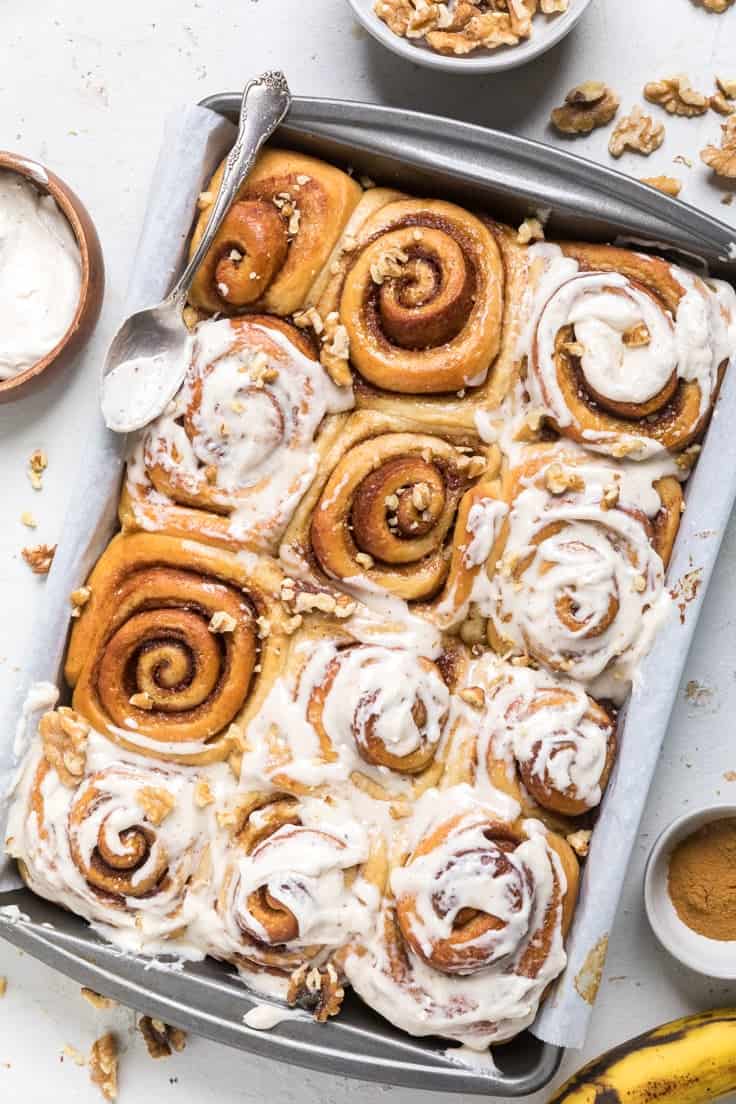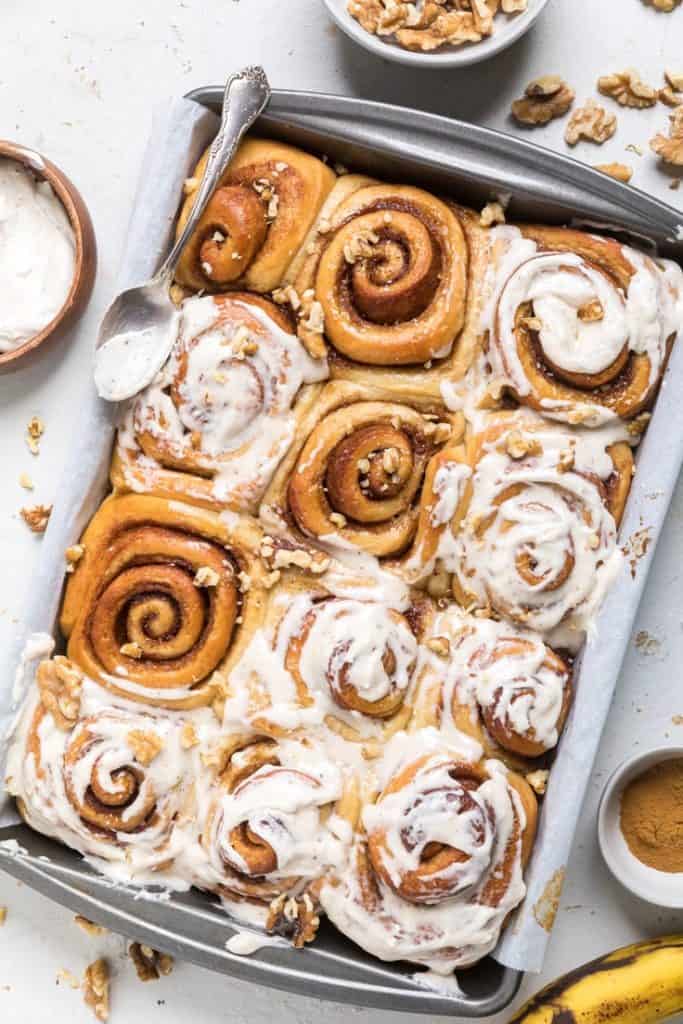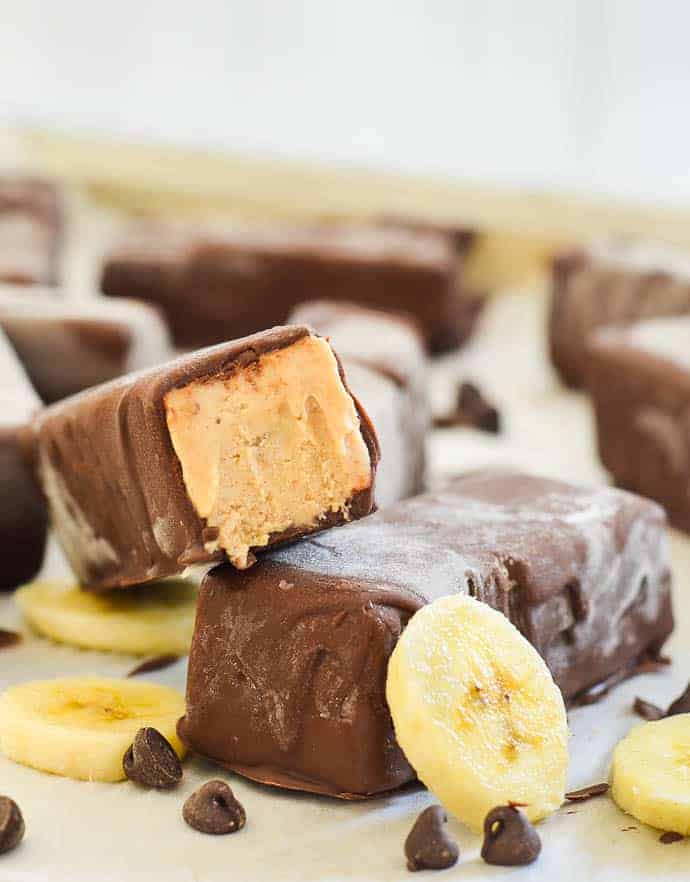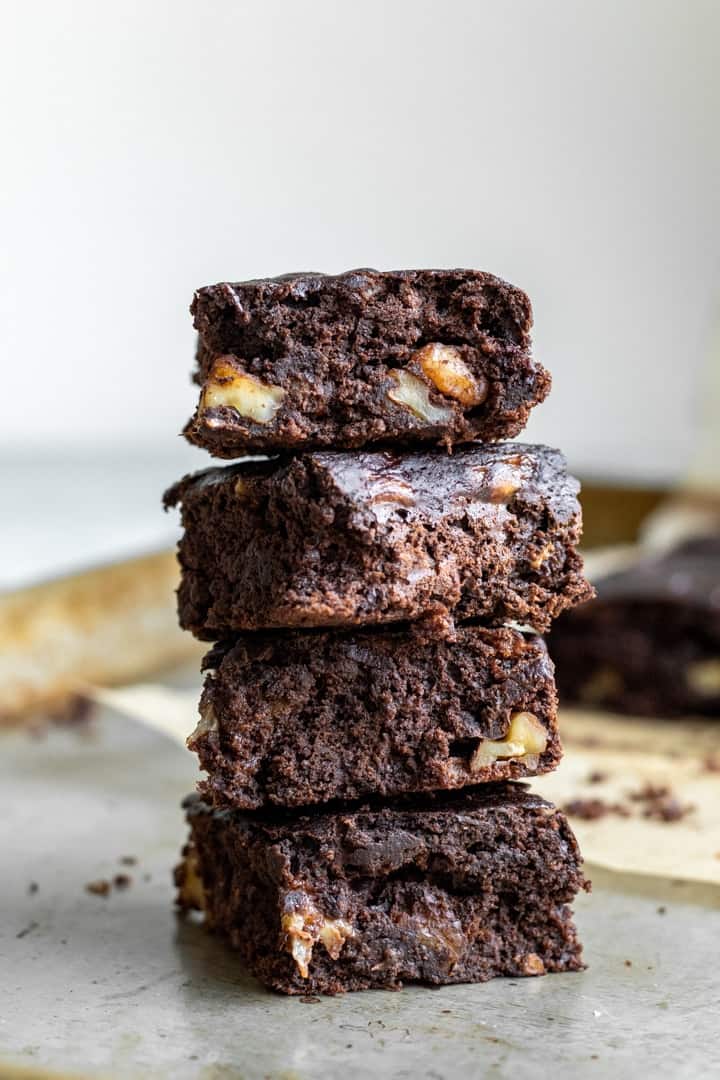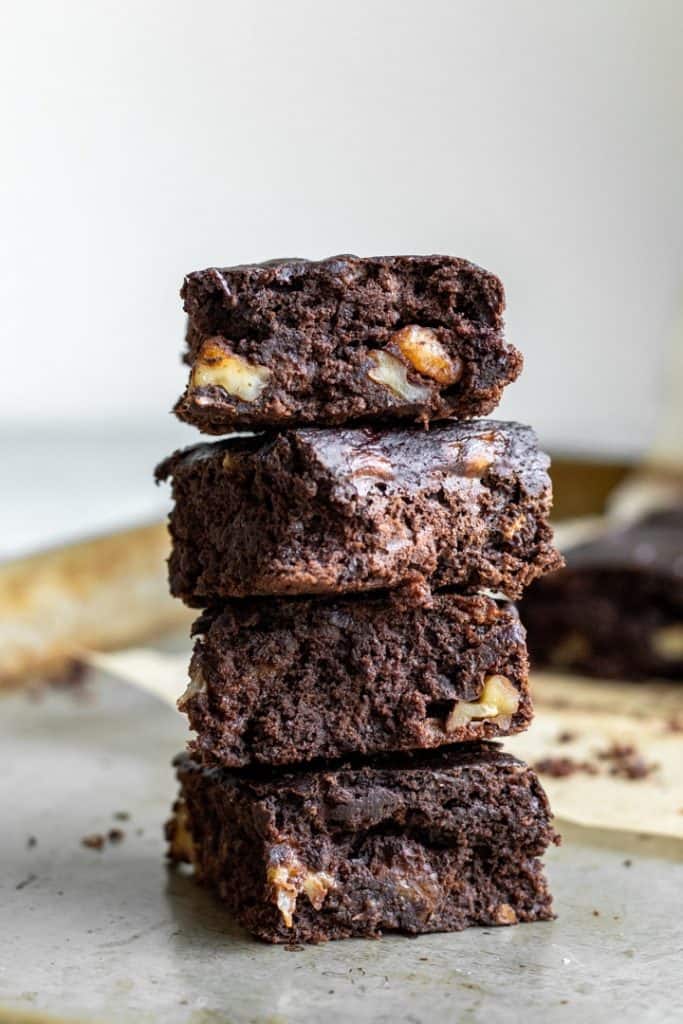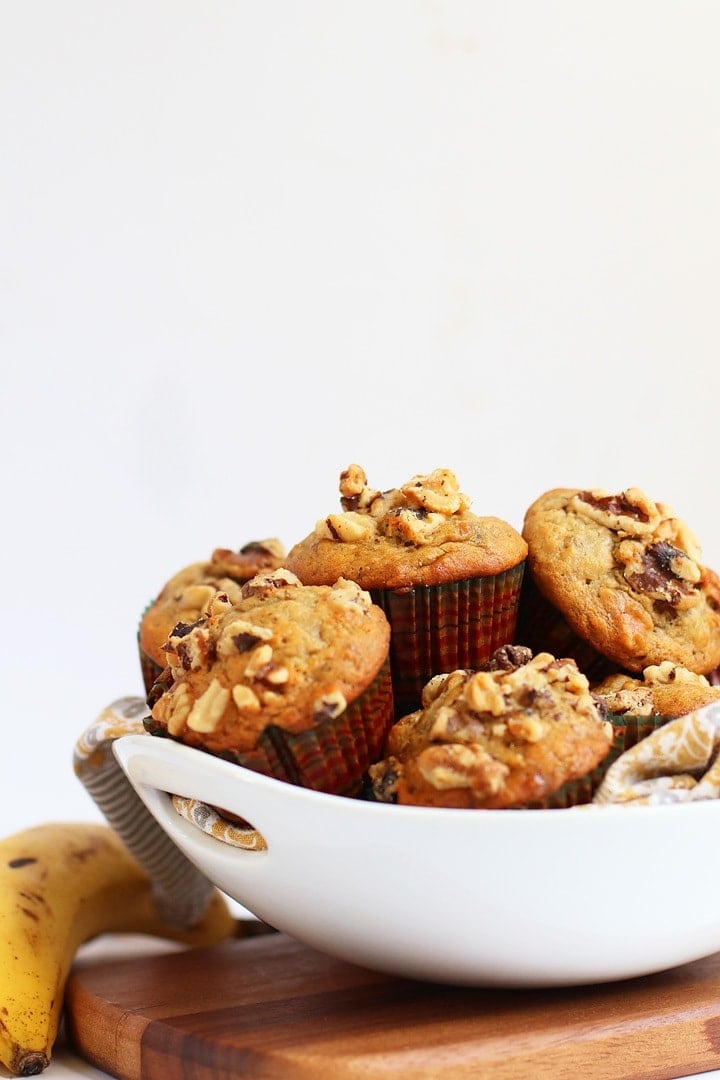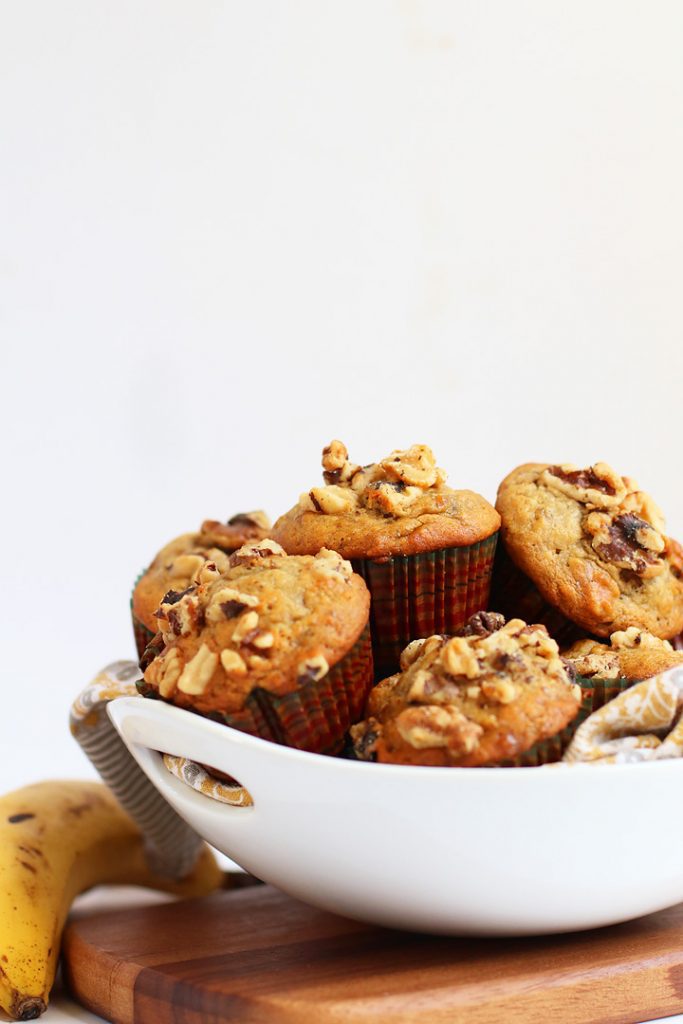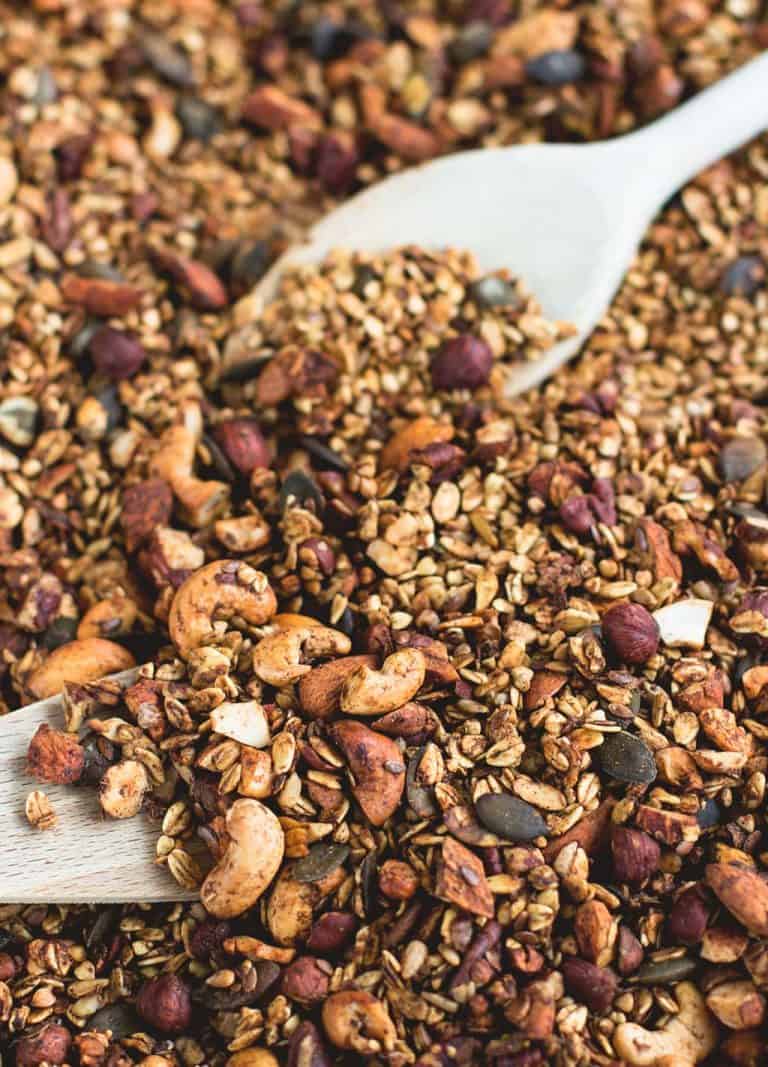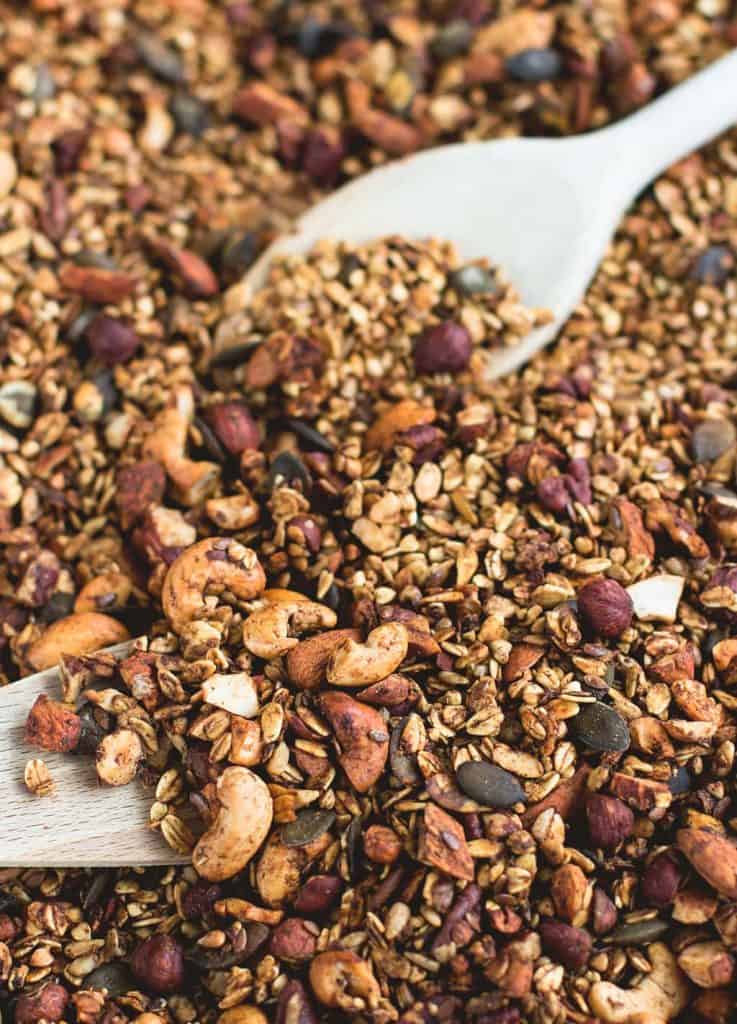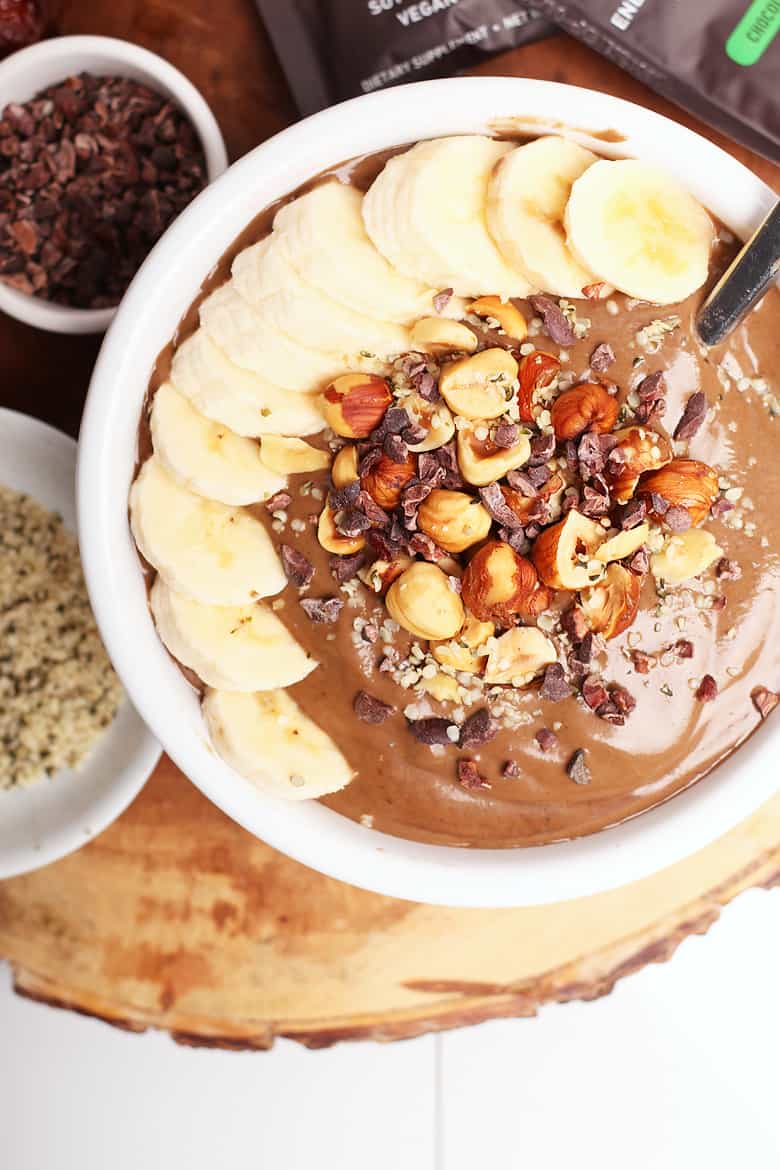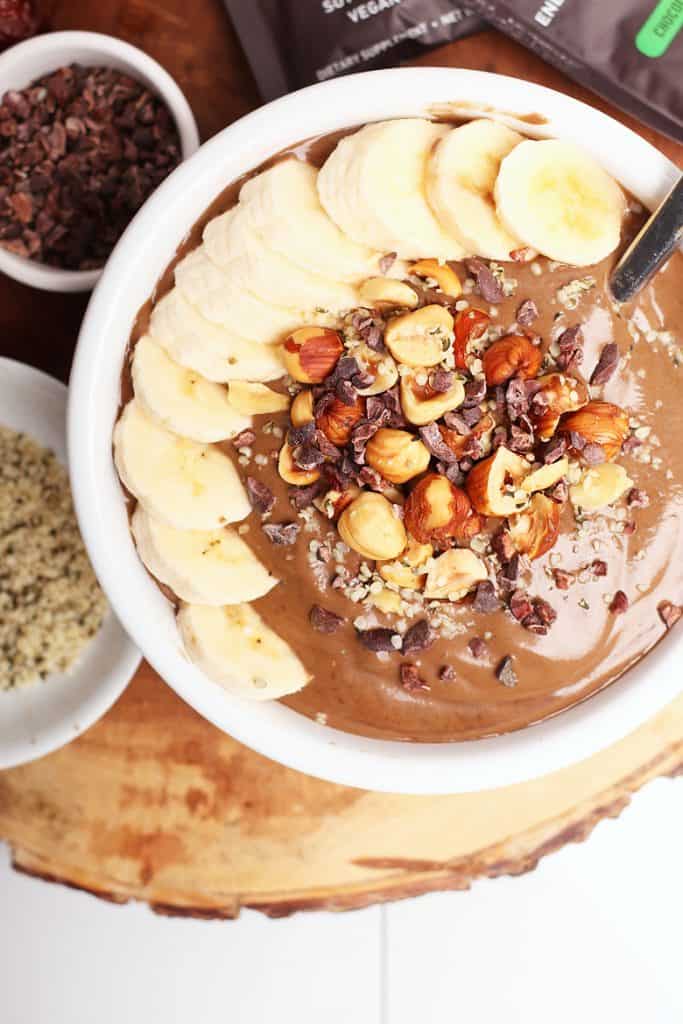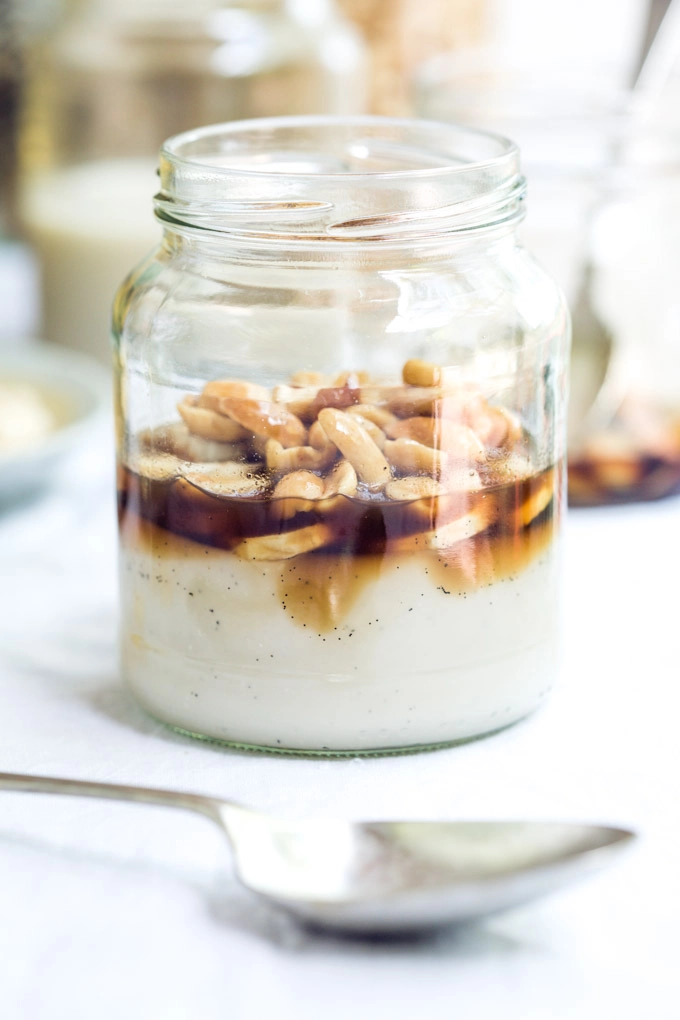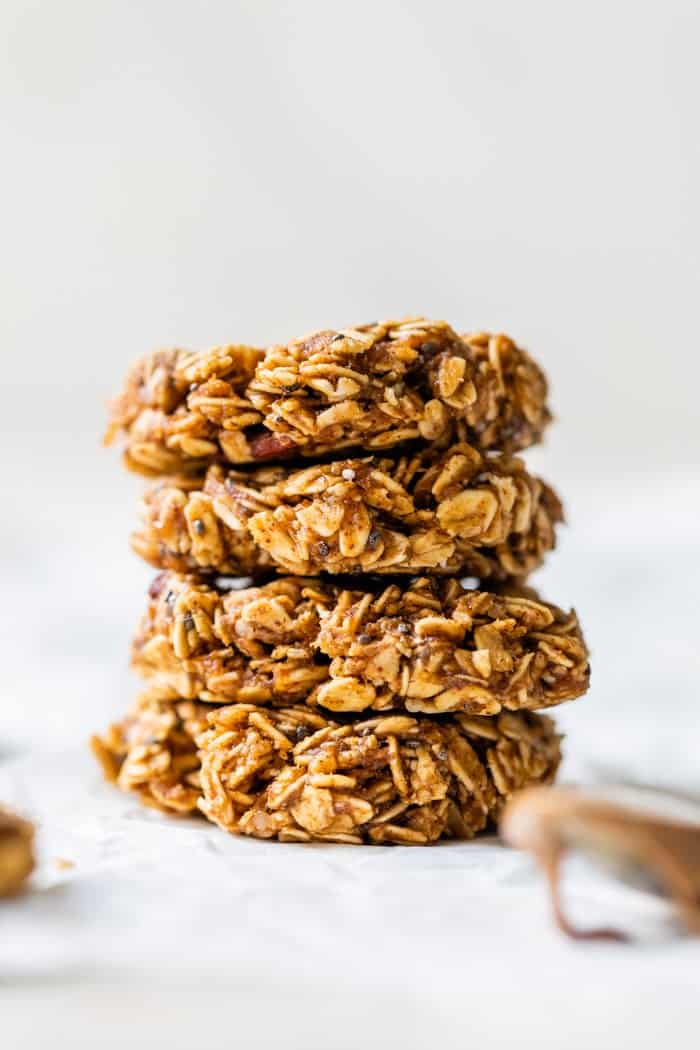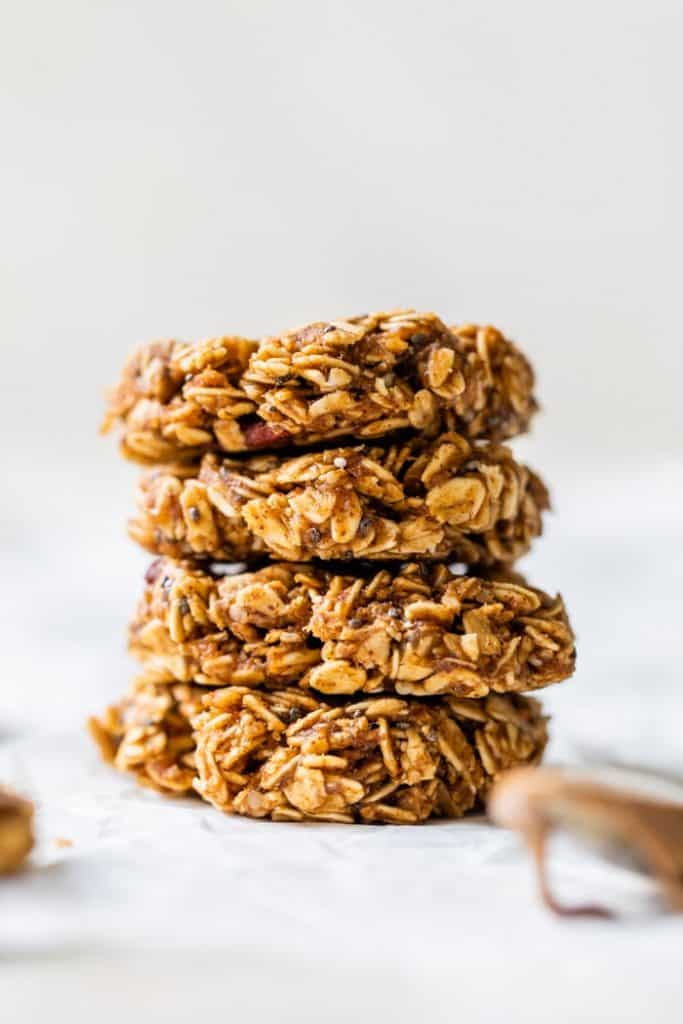 More Vegan Recipe Roundups
Fruits and veggies are amazing. They are versatile, delicious, and good for you! Do you need help with some of them? Here are a few of my other popular vegetable round-up articles.
That's it! 15+ vegan banana recipes for your ripe bananas. What is your favorite way to eat bananas? Tell me in the comments below.
Written by Sarah McMinn