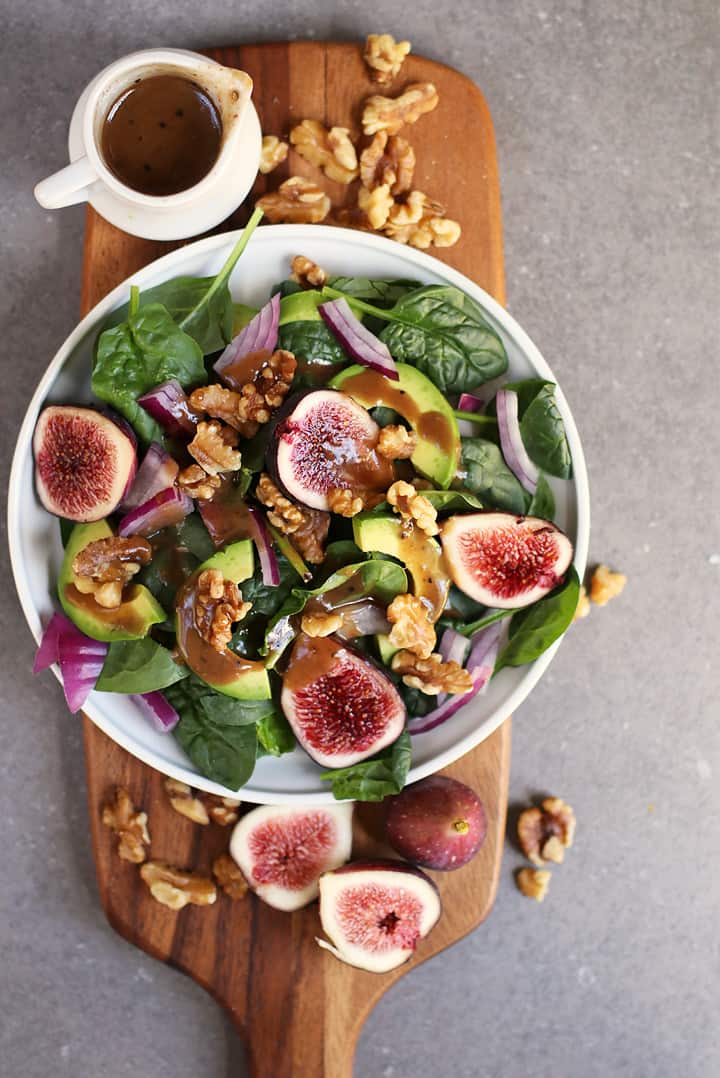 I was at the grocery store the other day…
Okay, that's a terrible way to start off a story. I'm at the grocery store EVERY day. The cashiers all know me by name. They know that when I'm with my kids it means I'm likely stressed out and it's best not ask how I'm doing and they know when I'm not with my kids I'll chat up a storm. My grocery store is my home away from home.  
So, like everyday, I was at the grocery store when I noticed something very exciting. Fresh Figs! Coming out for the first time of the season in all their glory and splendor. 
Beautiful, colorful, juicy, sweet figs. Welcome back!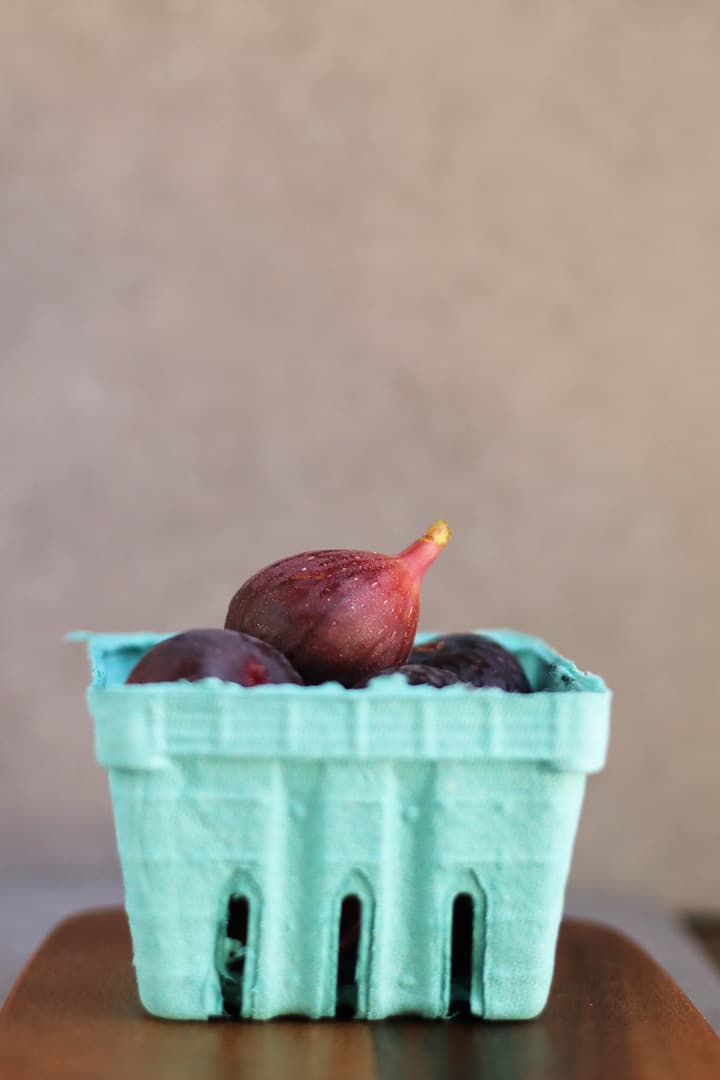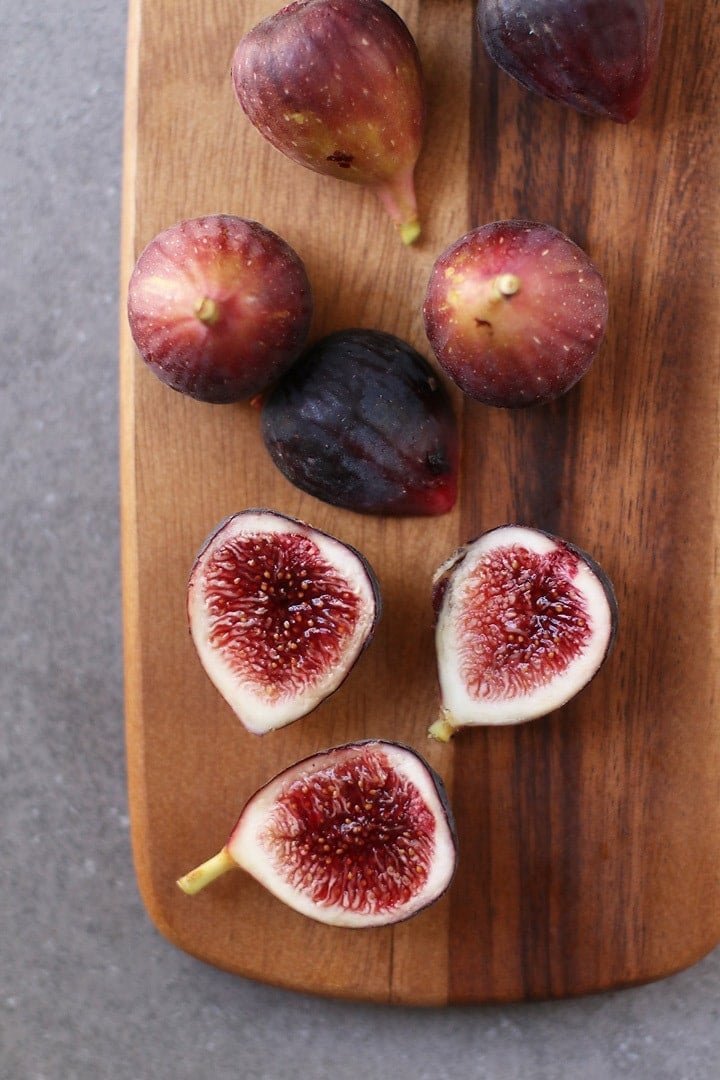 Clearly I had to mark this wonderful occasion by coming up with a recipe that would highlight this beautiful time of year; the time when summer slowly slips into fall and new locally sourced fruits and vegetables become available. So I went home and got to work in my kitchen. A little of this and a little of that and…
Ta-Da!
A beautiful and delightful Fig Spinach Salad with Balsamic Vinaigrette. And friends, it was lovely!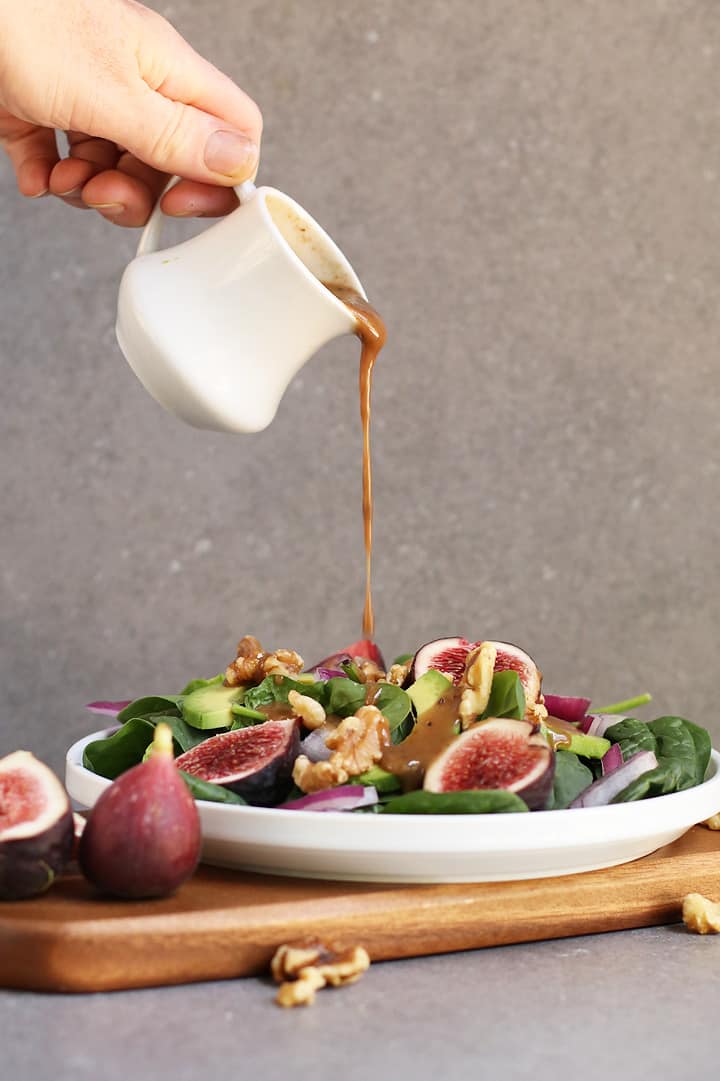 I mean, those colors! 
Something else VERY exciting is happening. Beyond this fig spinach salad, that is. Something for which I want to pause and share, with gratitude abounding. This week marks the end of an era, a very difficult and often seemingly impossible era. For five and a half years I've been primarily a stay-at-home parent. Over two years of that as a single parent, squeezing in this blog, the airbnb, and for a brief time, grad school on nights and weekends.  The last two years have been nothing short of exhausting and sometimes hopeless. But during that time, I kept plugging away at My Darling Vegan in any possible moment to spare. 
And this week My Darling Vegan officially became my full time job. 
With my kids both in school, I can now dedicate 5 days a week to my work and gain a little time back for myself, my interests, and my relationships. 
Won't you celebrate this HUGE occasion with me?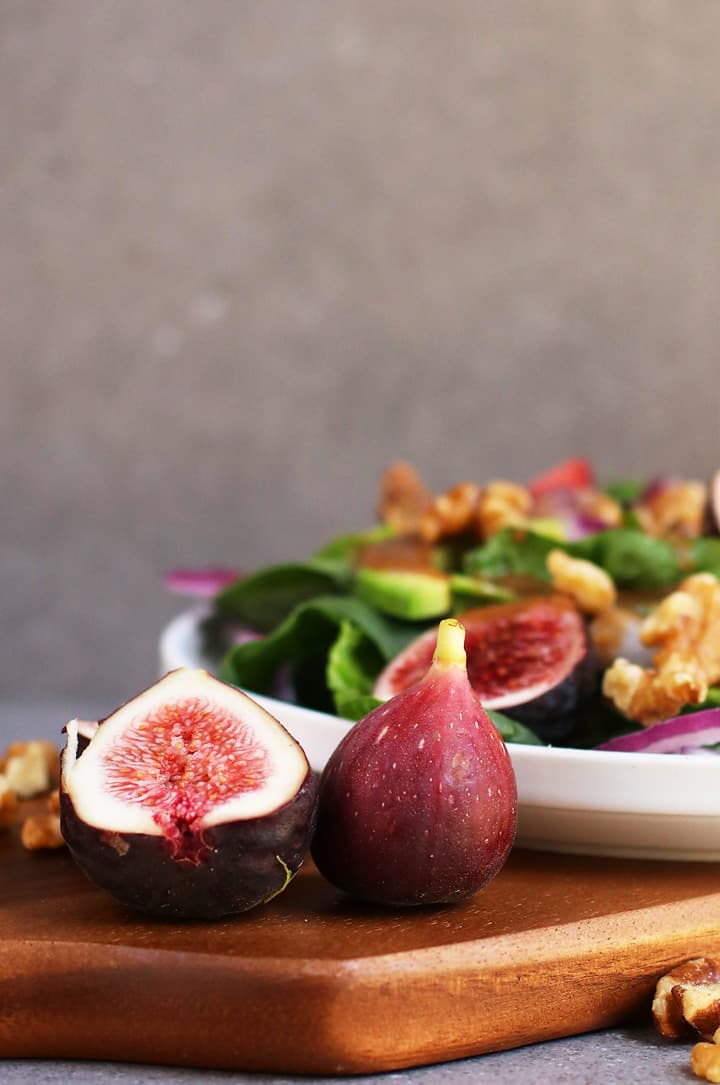 Figs and dreams coming true. That's what this Wednesday is all about.
Lots of love to you, my friends!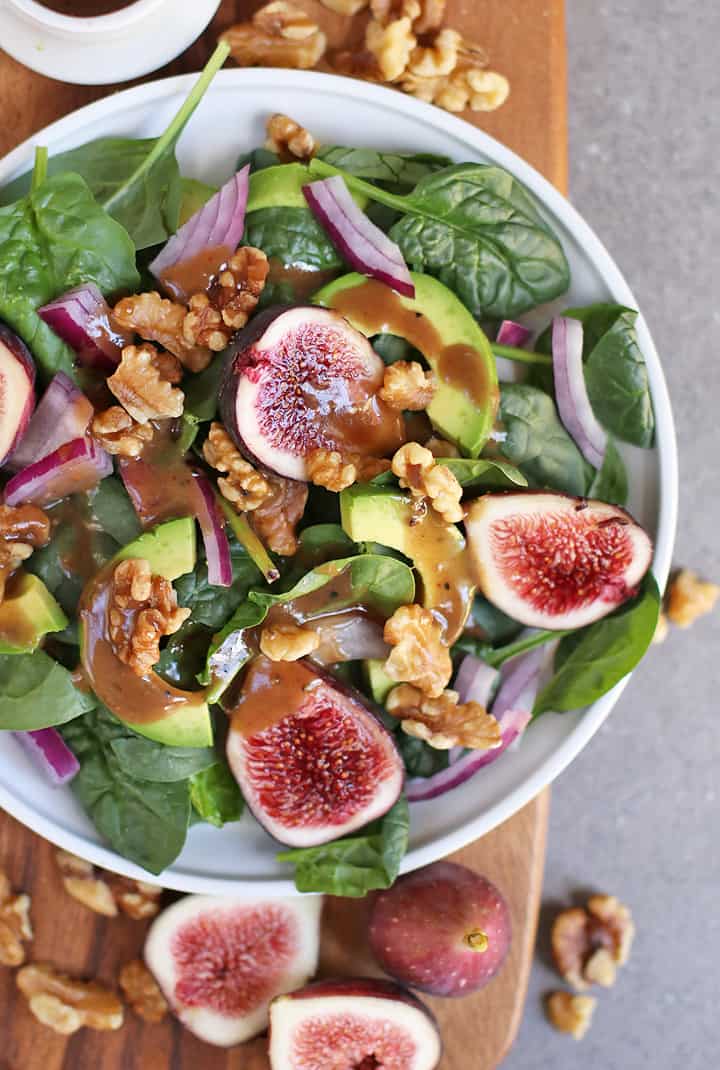 Fig Spinach Salad with Balsamic Vinaigrette
Ingredients
Fig Spinach Salad
2 large handfuls fresh spinach
4 figs, cut in half
1 small avocado, pitted and sliced
⅓ cup walnuts
¼ cup red onions, chopped

Balsamic Vinaigrette
½ cup extra-virgin olive oil
¼ cup balsamic vinegar
1-2 cloves garlic, minced
1 tablespoon dijon mustard
1 teaspoon maple syrup
salt and pepper, to taste
Instructions
In a small blender, combine the ingredients for the Balsamic Vinaigrette and set aside.
Roast the walnuts at 400 degrees for 5-7 minutes, until lightly brown. Remove from oven and let cool.
Divide spinach between two plates and top with the remaining salad ingredients. Serve immediately with Balsamic Vinaigrette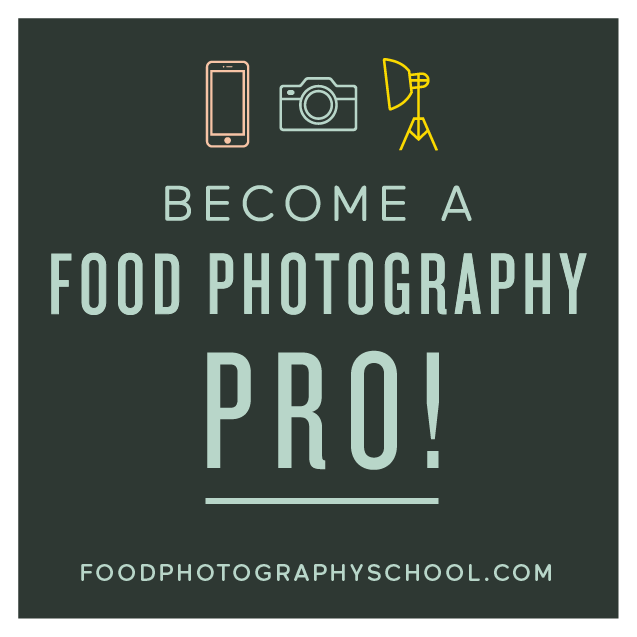 Sign up for
My Darling Vegan Newsletter
get a FREE copy of my Clean Eating Vegan ebook
Advertise Here