Finding cheese substitutions may be the biggest obstacle for people wanting to eat a vegan diet. Here is your complete guide to replacing cheese. With so many store bought and homemade options, your cheese craving will be satisfied!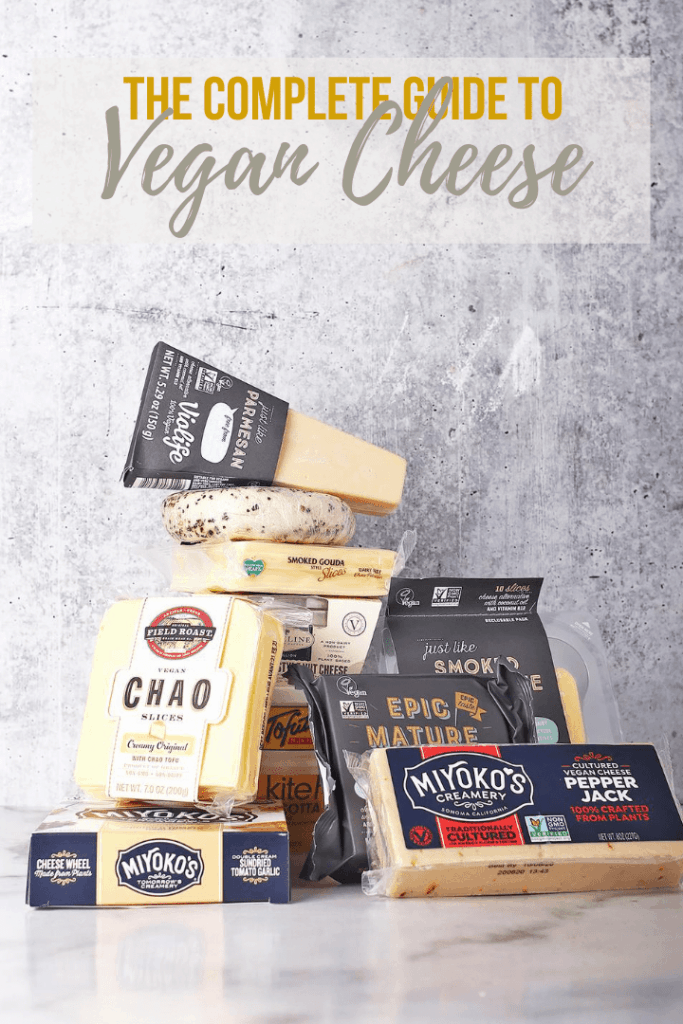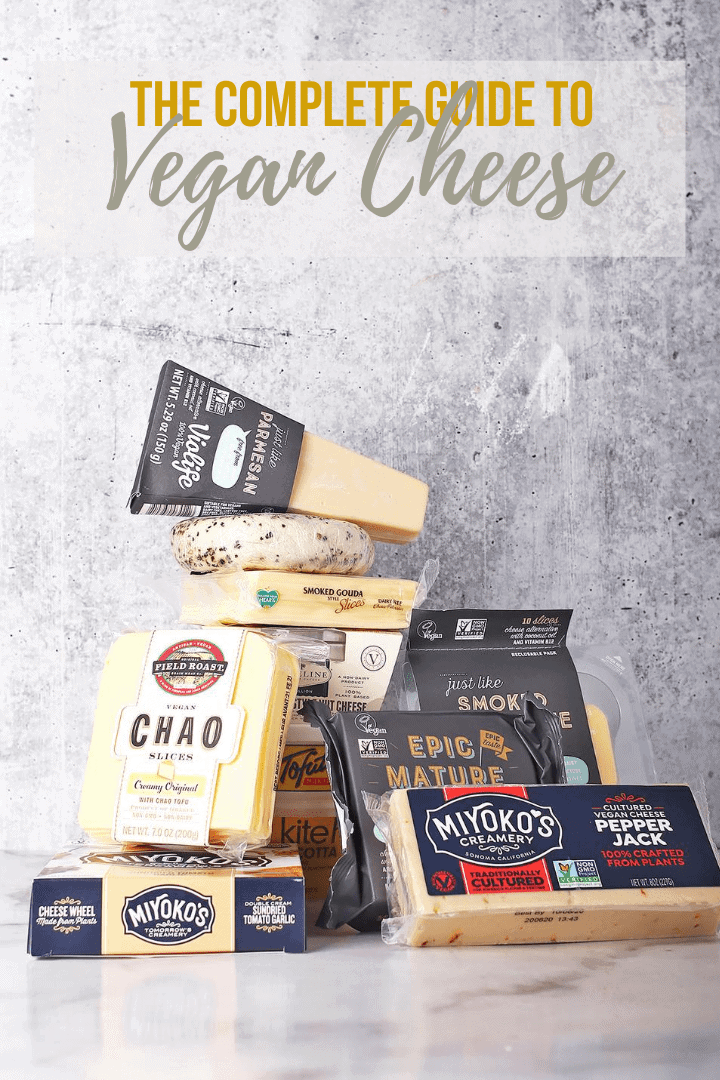 Disclosure: This post may contain affiliate links.
It's the ULTIMATE guide to replacing cheese!
Cheese is, perhaps, the hardest thing to give up when you're switching over to a plant-based diet. When I first went vegan in 2006, the options were limited (and not very good).
But so much has changed in the past 14 years! There is now incredible homemade and store bought options that truly rival traditional cheese and it's never been easier than now to ditch the dairy.
This vegan guide breaks down the different types of cheeses and then highlights the best store bought and homemade varieties. Learn how to make delicious dairy free cheese at home and find out how to spot the best ones at your local grocery stores.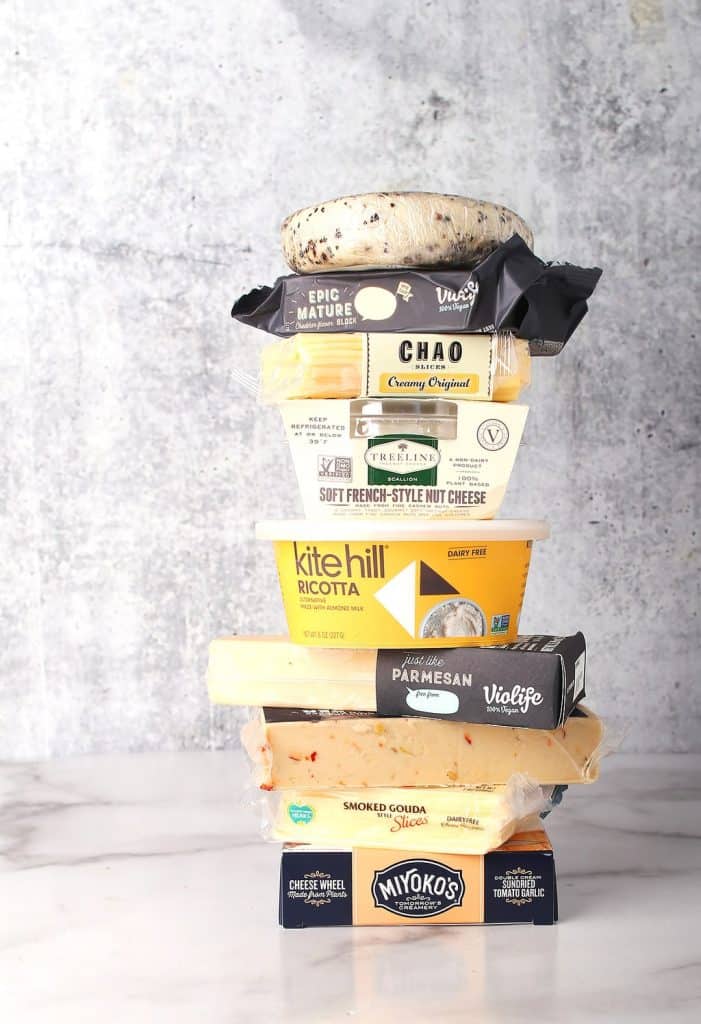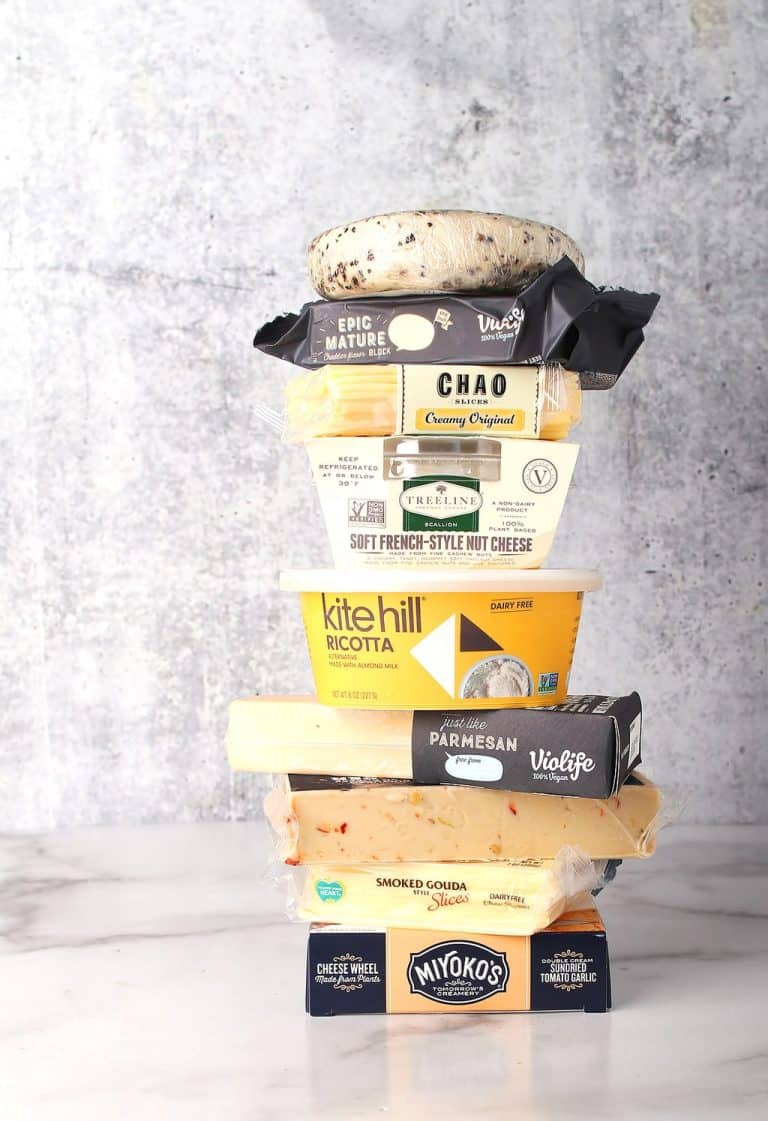 Types of Plant Based Cheese
Cream Cheese
Store-Bought: Commercial vegan cream cheeses are quite good and can be easily used in place of traditional cream cheese. We recommend Daiya, Miyokos, or Violife. Trader Joe's also has a variety worth trying.
Homemade: You can easily make cream cheese at home. You can either use a cashew base, a vegan yogurt base, or a tofu base.
Soft Cheese
Store-Bought: You can find high-quality vegan feta, ricotta, soft mozzarella, and a variety of other soft cheeses at your local grocery store. We recommend trying Violife's Feta, Miyoko's Soft Mozzarella, and Kite Hill's Ricotta.
Homemade: These cheese can be easily made at home with cashew, macadamia nut, or tofu base. Easy vegan cheese to make at home include ricotta, feta, and soft mozzarella.
Hard Cheese
Store-Bought: For slices, shreds, and blocks there are a few commercial brands that we recommend. We love Violife blocks and slices. They also carry aged blocks that are unbeatable. As for shreds, try Violife, Follow Your Heart, and Daiya.
Homemade: You can make spreadable and meltable cheeses at home. With a few simple ingredients you can make classic favorites like Cheddar Cheese, Pepper Jack Cheese, Swiss Cheese, and Mozzarella Cheese all at home.
Gourmet Cheese
Store-Bought: Fermented, spreadable, and gourmet cheeses are some of the easiest cheeses to replicate and, for that reason, easy to find. Miyoko and Treeline Treenut Cheese are two national brands that we recommend. You will also find regional brands at your local food co-ops, farmer's markets, and health food stores.
Homemade: Fancy non-dairy cheese is also super simple to make at home. They are usually made with a cashew, almond, or macadamia nut base like this Smoked Jalapeño Cheddar Cheese Ball, Garlic and Herb Cheese Wheel, and Homemade Blue Cheese.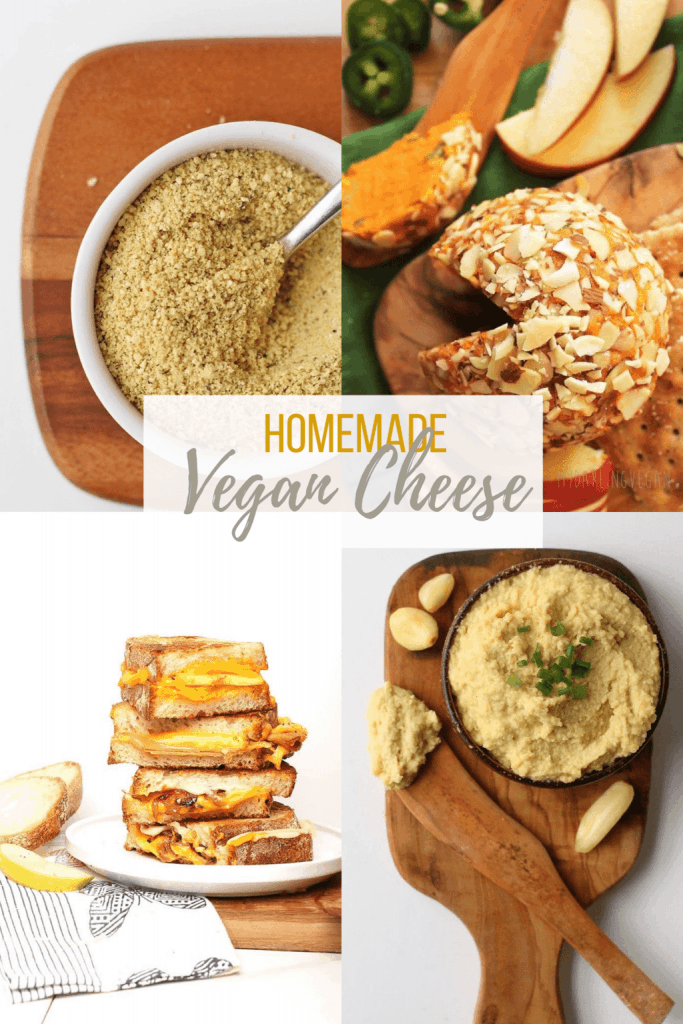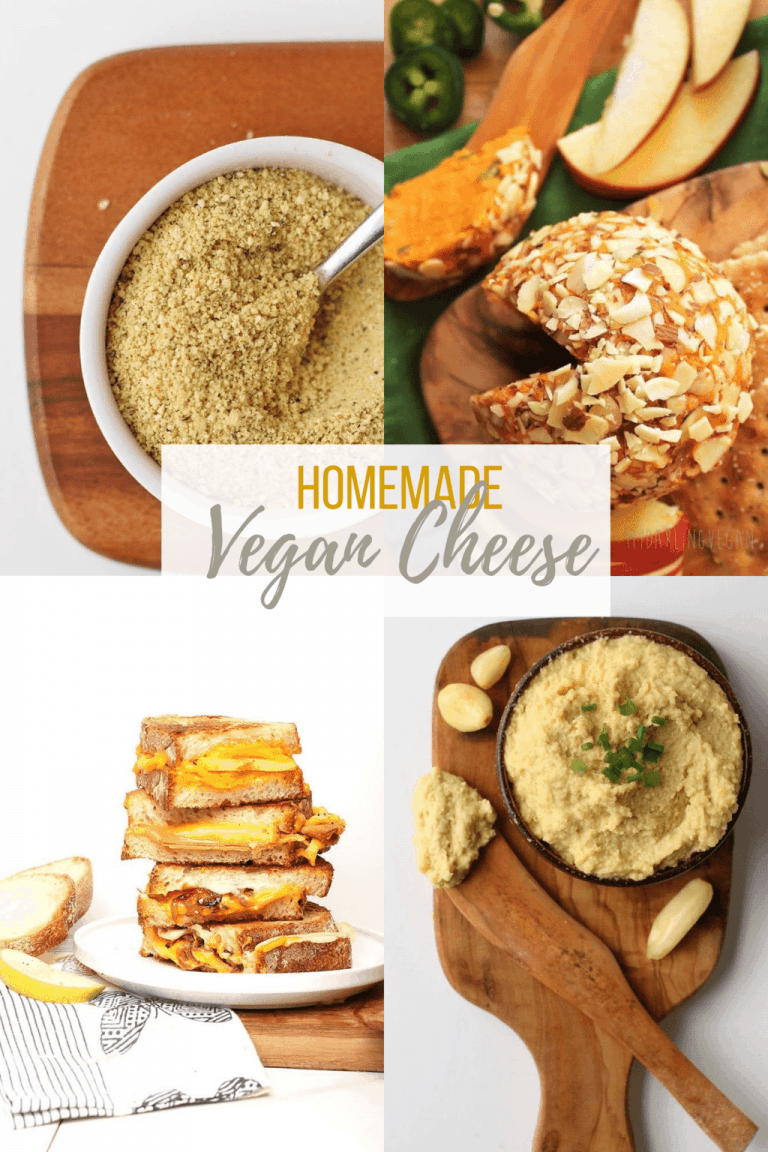 Homemade Vegan Cheese Recipes
Making homemade plant-based cheese is surprisingly simple to master. You just need a few basic kitchen gadgets to get you started.
Recommended Equipment
For nut-based cheeses, you will need a food processor and a high powered blender (like a Vitamix), depending on the desired consistency. You will also need cheesecloth and cheese molds. A few key ingredients to homemade cheese making include tapioca flour, agar powder, nutritional yeast.
You can also pick up Dairy Free Cheese Making Kits to help get you started. (<<affiliate links)
Here are some classic homemade cheese recipes to try.
Do you have a favorite homemade cheese? Let us know in the comments below and I'll add it to the list!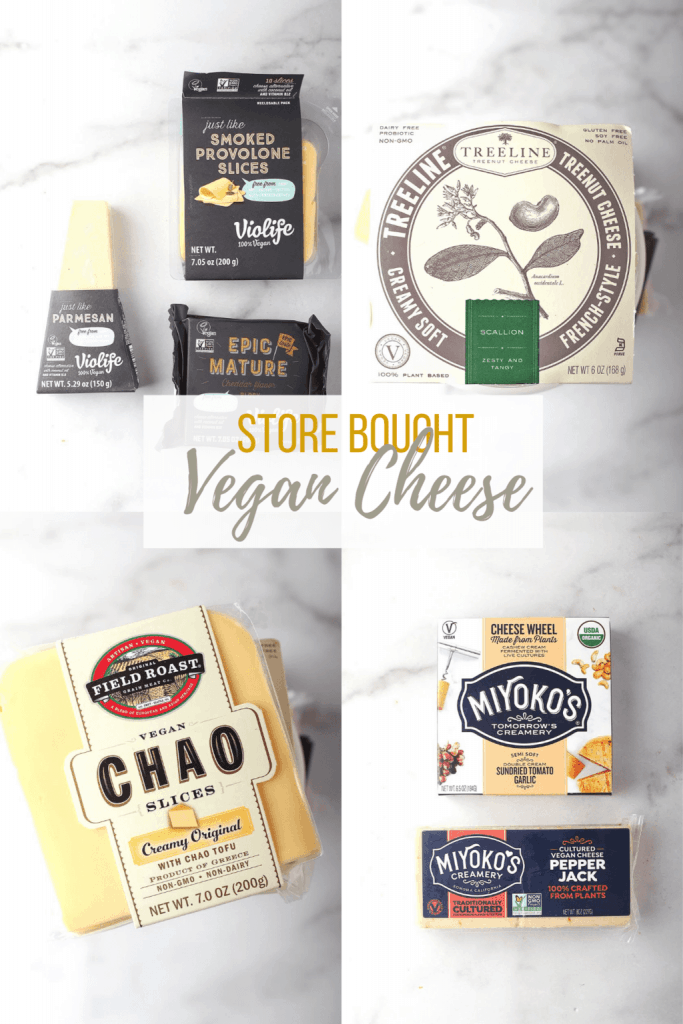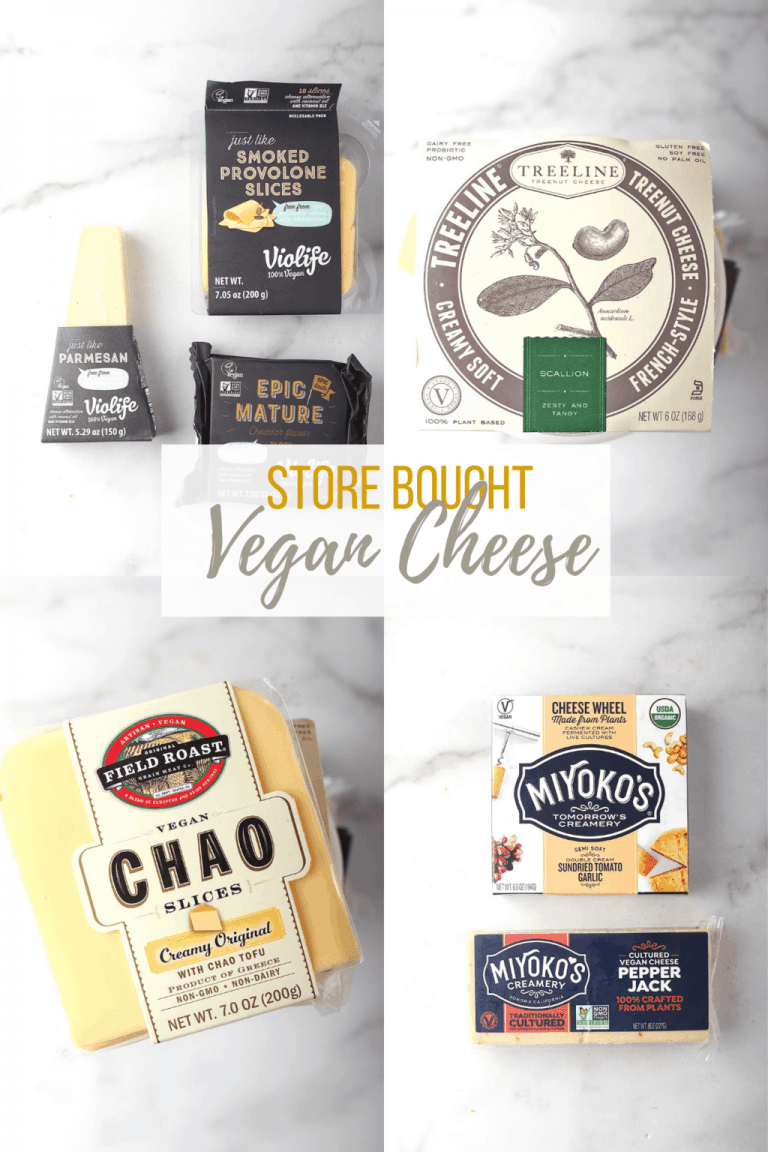 Store-Bought Dairy-Free Cheese
This is a list of major brands found in the United States. If we're forgetting any of your favorites, leave us a comment and we will add it to the list.
---
My Darling Vegan's Top Picks
Here are my favorite store bought cheeses that I recommend to everyone.
Gourmet Options
Everyday Cheese Replacements
---
Vegan Cheese Cookbooks
If you want to learn more about making your own cheese at home, I highly recommend picking up a cookbook. Here are a few cookbooks I've used over the past few years.
Do you still have questions about how to replace cheese in a vegan diet? Let us know in the comments below so that we can continue making this guide better for everyone.
---
More Vegan How-To Guides
If you're new to veganism, make sure to check out my Beginners Manual to Going Vegan and the Vegan Starter Kit .
If you give one of these recipes recipe a try, snap a photo and share it on Instagram. Make sure to tag
@mydarlingvegan
so I can see your creations!