Asparagus is the perfect springtime vegetable. It is fresh, filled with nutrients, versatile, and oh so versatile. With so many delicious vegan asparagus recipes to make, let's celebrate that spring has arrived!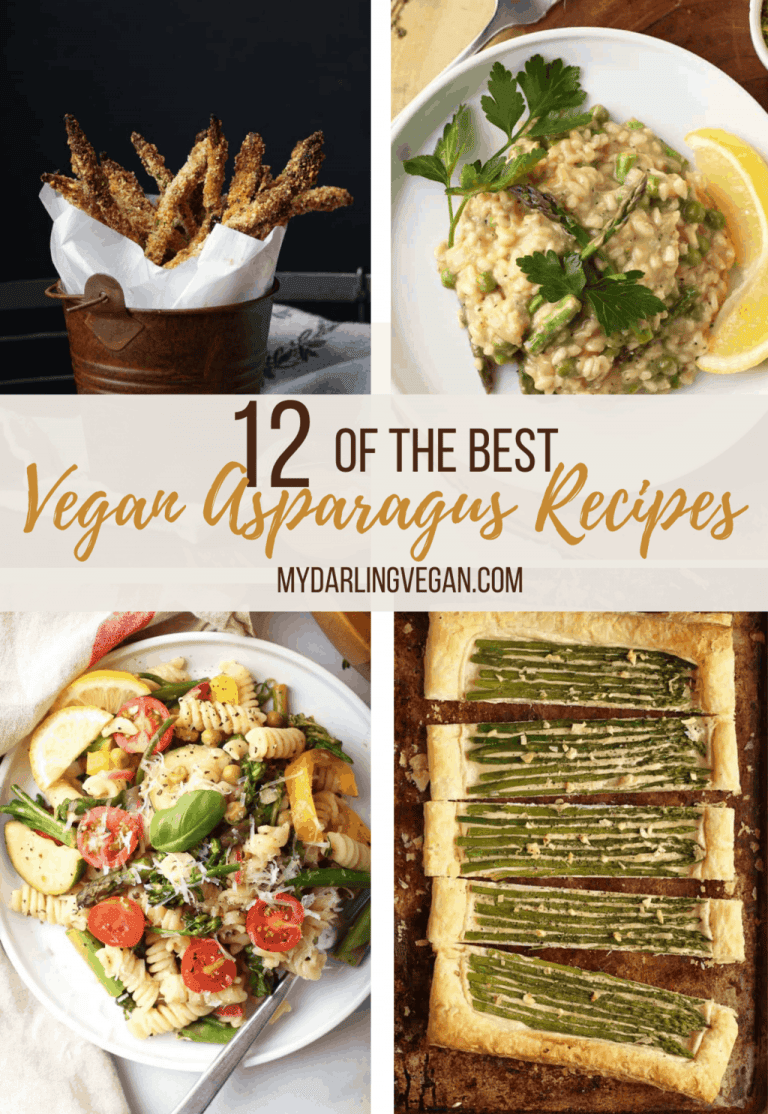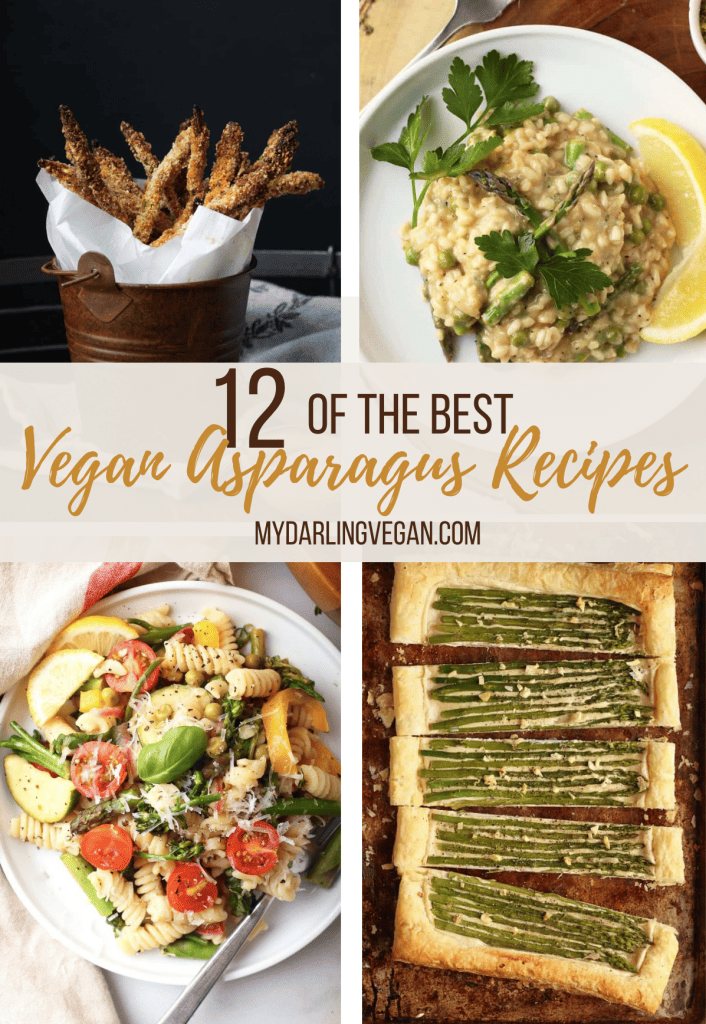 Disclosure: This post may contain affiliate links.
There once was a time that I didn't love asparagus.
I know, I know. It's absolutely crazy.
But I thought the vegetable was soft and slimy and without flavor and altogether gross. Turns out, I just wasn't cooking it right! Once I started seeing all the vegan asparagus recipes out there, I realized that I was just doing it wrong.
For the past several years, I've been making up for that by trying out new inventive ways to use up this perfect springtime vegetable when it's in season. If you want to enjoy asparagus all spring with me, I've got a handful of suggestions and then a whole lotta recipe.
---
How to Pick Asparagus
When picking the perfect asparagus look for fresh asparagus stalks that are firm and straight. They should be a vibrant green with a small amount of white at the bottom of the spear.
If the asparagus is dull, wrinkly, or limp the asparagus is old and won't taste fresh. Also, make sure the tips are not soft and mushy or the sprouts have begun to spread out as these indicate that the asparagus has gone bad.
---
How to Store Asparagus
Refrigerator
Asparagus can last 3-4 days in the refrigerator. The best way to store it is to keep the ends wet while ensuring the tops stay dry.
To store the asparagus, trim ½" from the ends of the stalks and place them in a large mason jar with about 1 inch of cold water. Cover the asparagus in a plastic bag. Alternatively, you can wrap the fresh-cut ends with a wet paper towel, place in a plastic bag, and store in the crisper of your refrigerator.
Freezer
To freeze, snap off the white ends of the asparagus and wash cut them into 1-inch pieces. Before freezing, you'll want to blanch the asparagus. This helps preserve the color and texture of the asparagus.
To blanch, bring 4 cups of water to a boil and then add the asparagus. Boil for 2 to 4 minutes before straining the asparagus through a colander. Quickly transfer the asparagus to an ice bath to stop them from cooking further.
Pat them dry and freeze in a single layer on a baking sheet. When frozen all the way through transfer the pieces to a ziplock bag. Freeze for up to two months.
---
12 Vegan Asparagus Recipes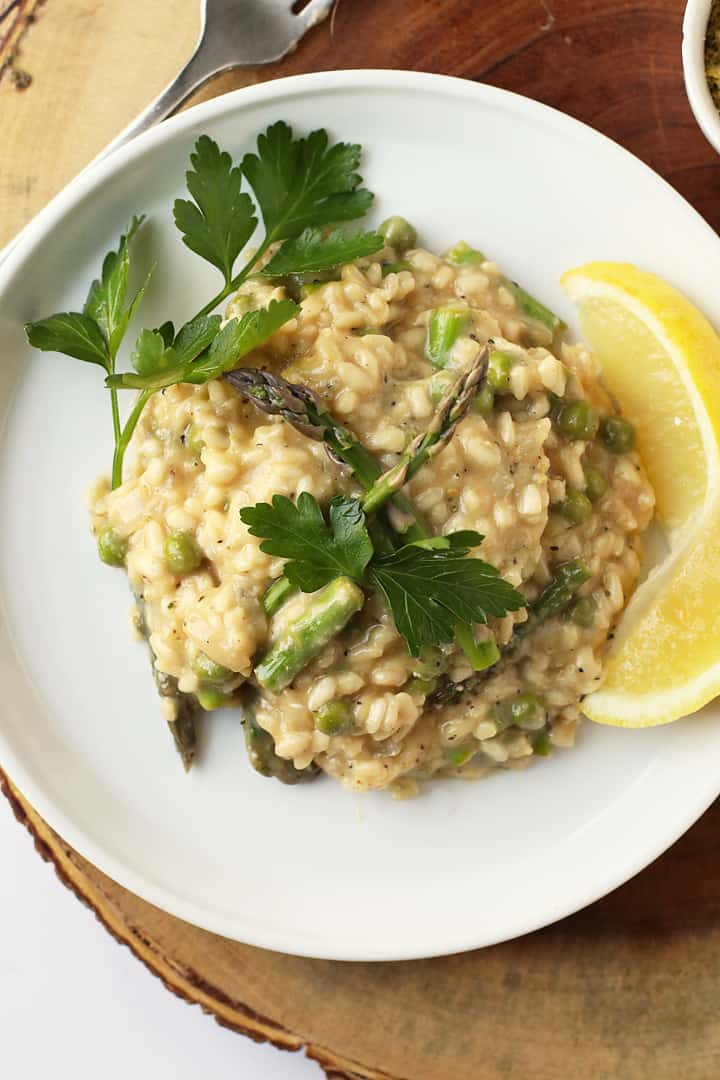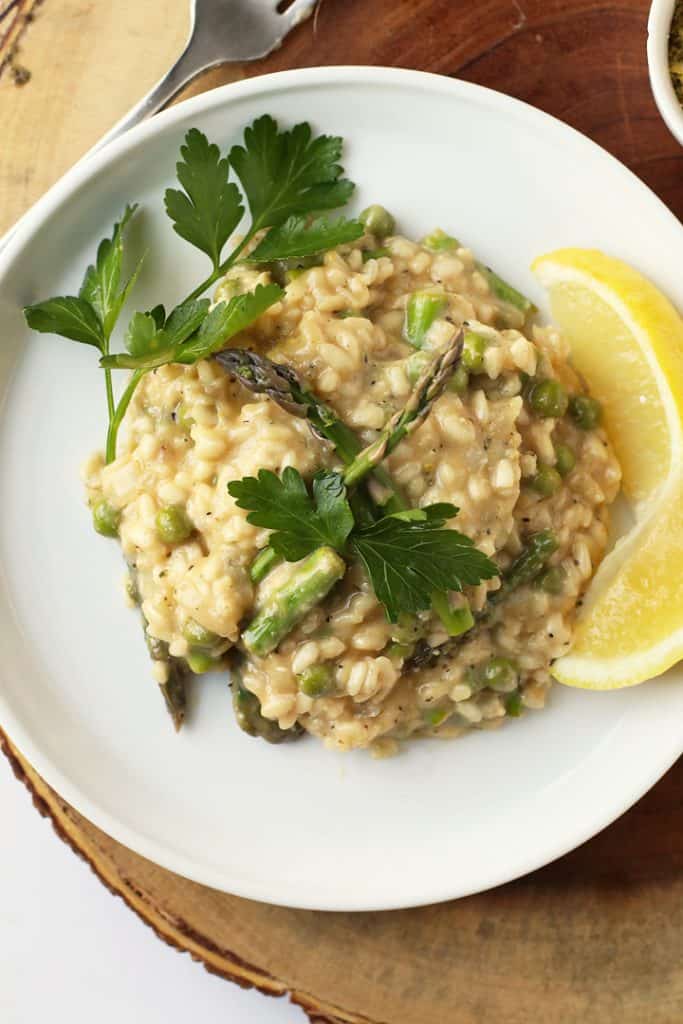 Vegan Risotto with Asparagus and Peas
This homemade vegan Ricotta Cheese is made with just 5 simple ingredients and in under 5 minutes for a delicious plant-based cheese alternative.
Recipe »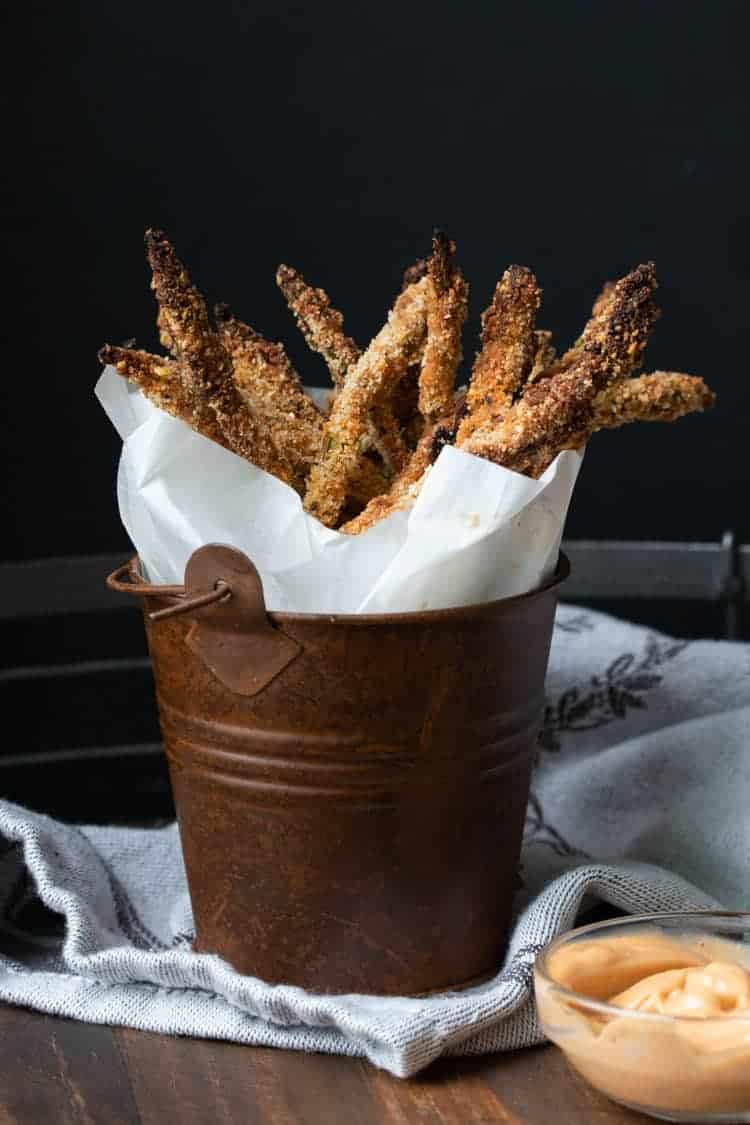 Oven Baked Asparagus Fries
Photo Credit: Veggies Don't Bite
You're going to love these asparagus fries. throw together. Coated in an herbed breading and baked for a healthier snack, this is a recipe the whole family will enjoy. Serve it alongside a meal or as a healthy snack.
Recipe »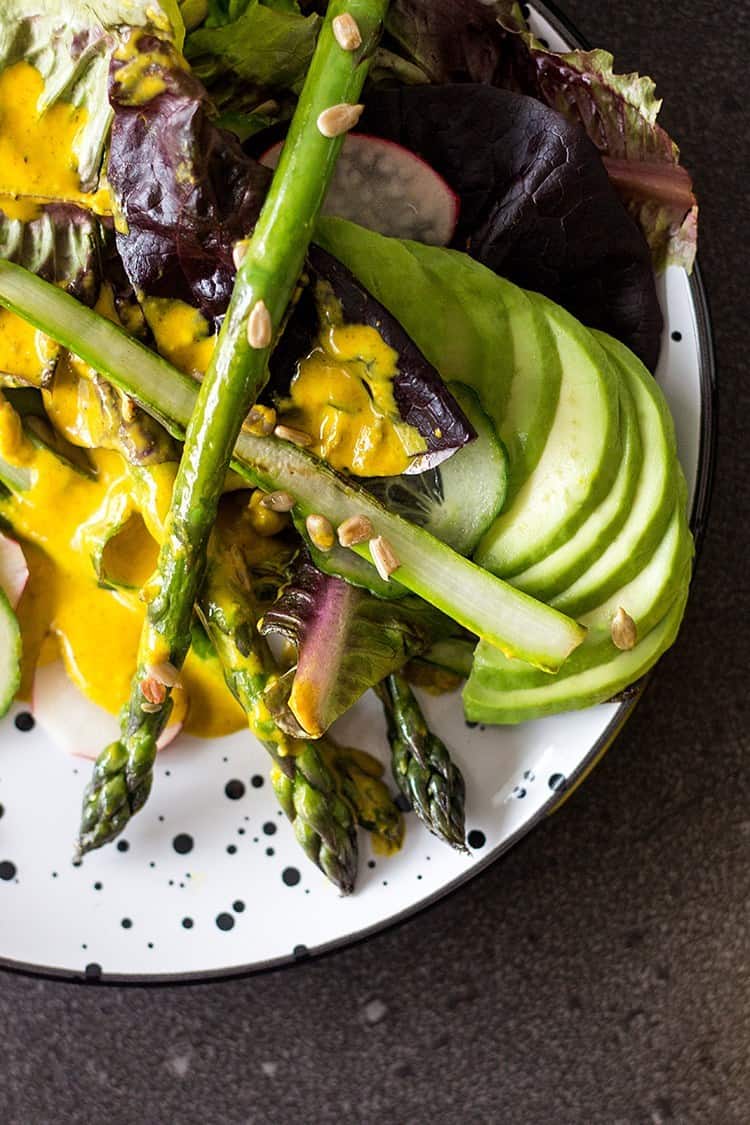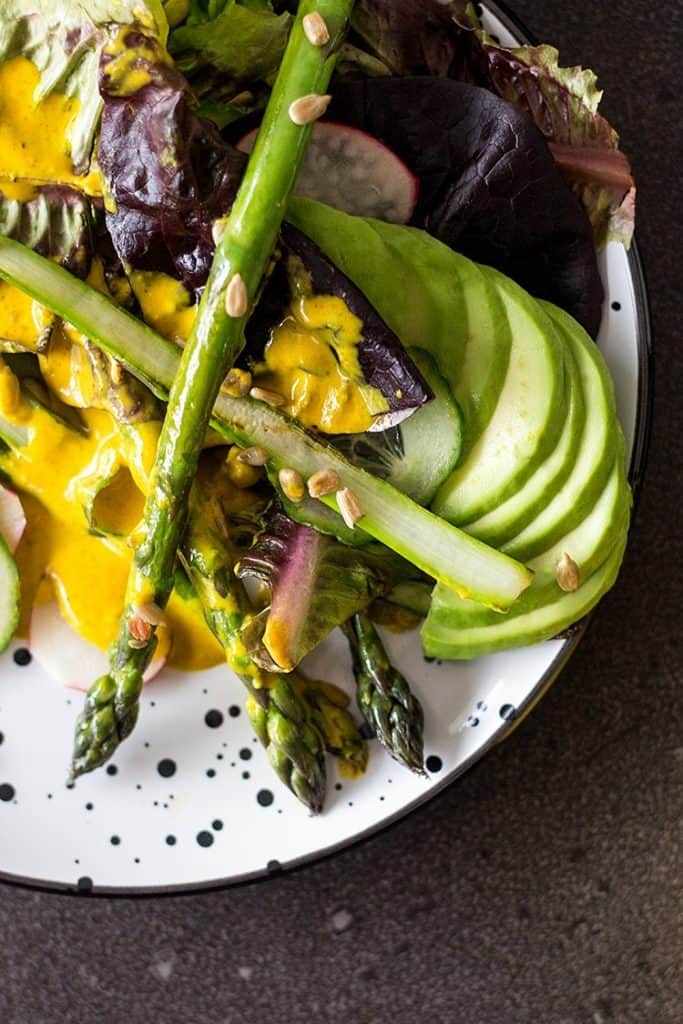 Asparagus Salad w/ Golden Turmeric Dressing
Photo Credit: Quite Good Food
Lighten up with this fresh spring salad. It's made with crisp lettuce, pan-seared asparagus, radish, cucumber, creamy avocado, and an amazing golden turmeric dressing. Vibrant and delicious!


Recipe »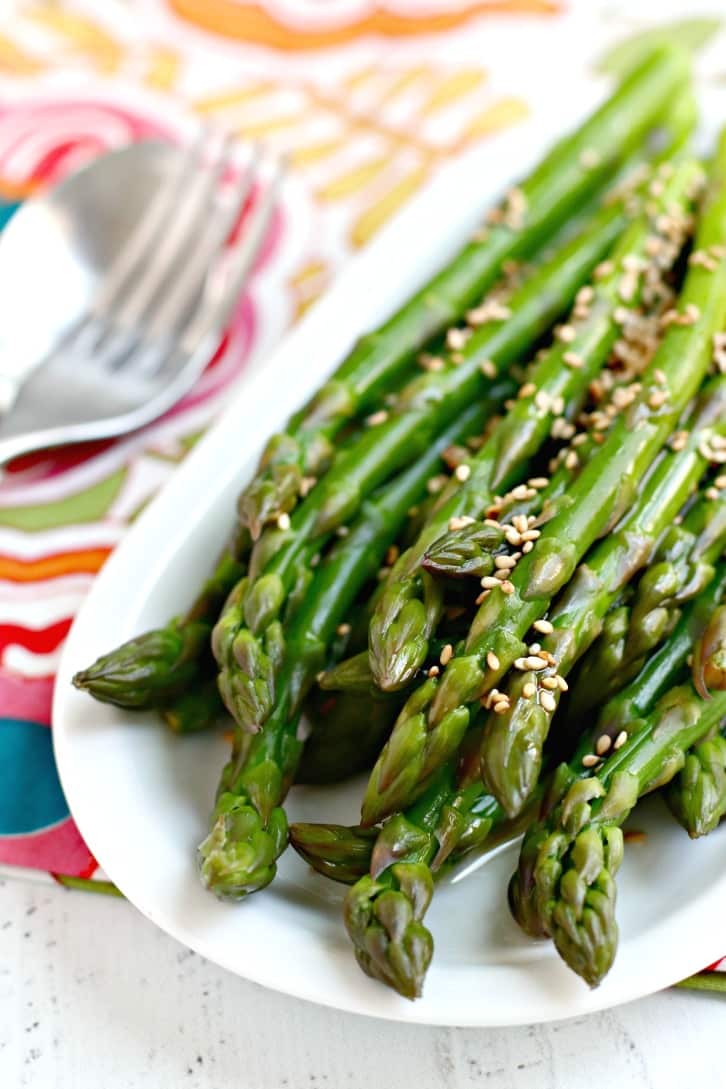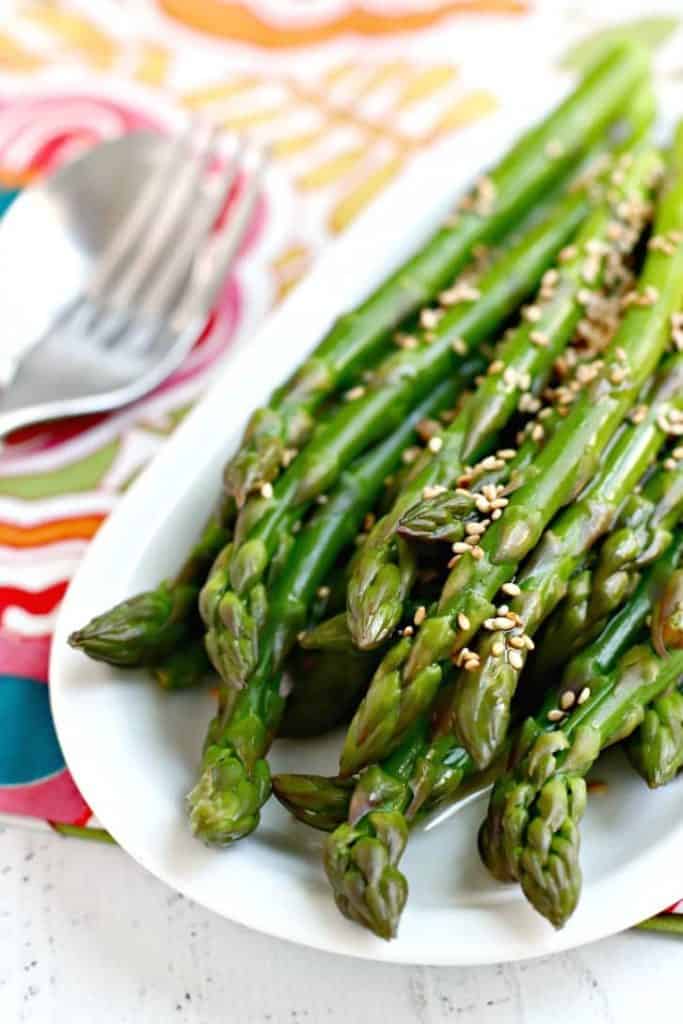 Quick Marinated Sesame Asparagus
Photo Credit: Veggies Save the Day
This quick marinated asparagus is fresh and flavorful for a delicious springtime snack or side dish. Marinated in sesame oil and rice vinegar, this Asian inspired dish is the perfect way to use your fresh asparagus.
Recipe »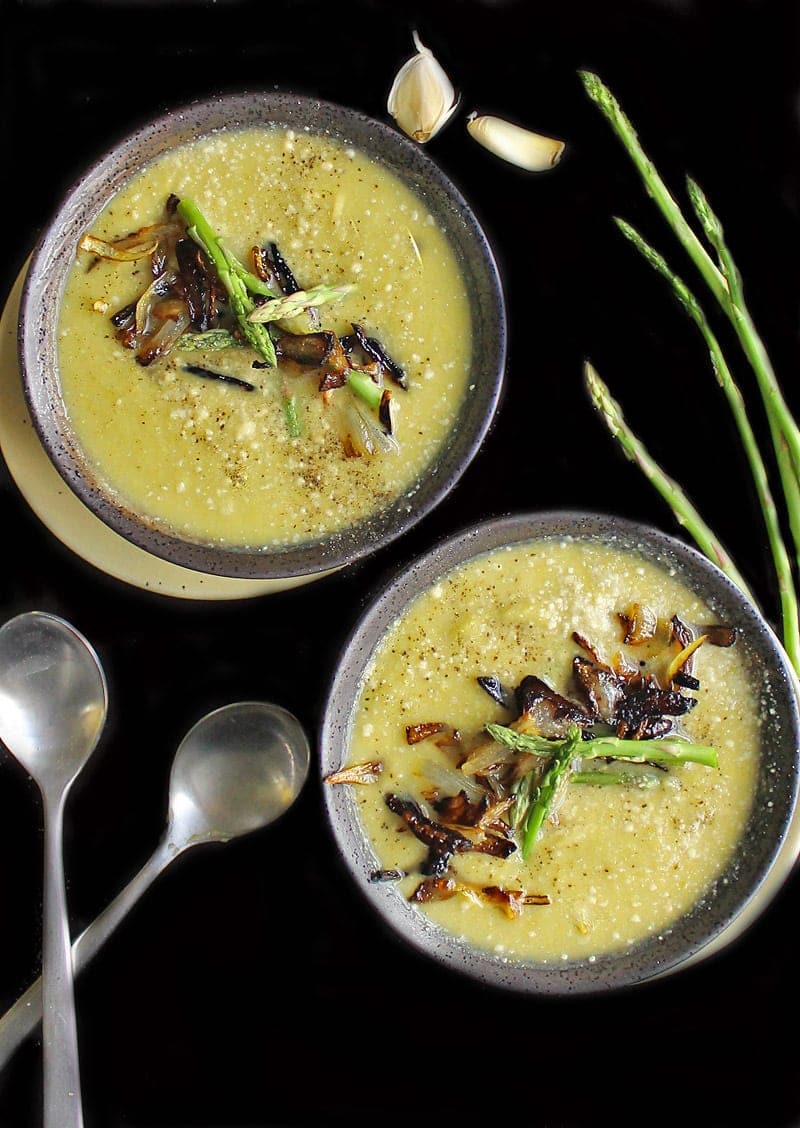 Vegan Asparagus Soup
A vegan asparagus soup that is creamy, hearty, and filled with hidden vegetables making for a delicious and healthy winter meal. Made in just 40 minutes for a quick dinner any night of the week.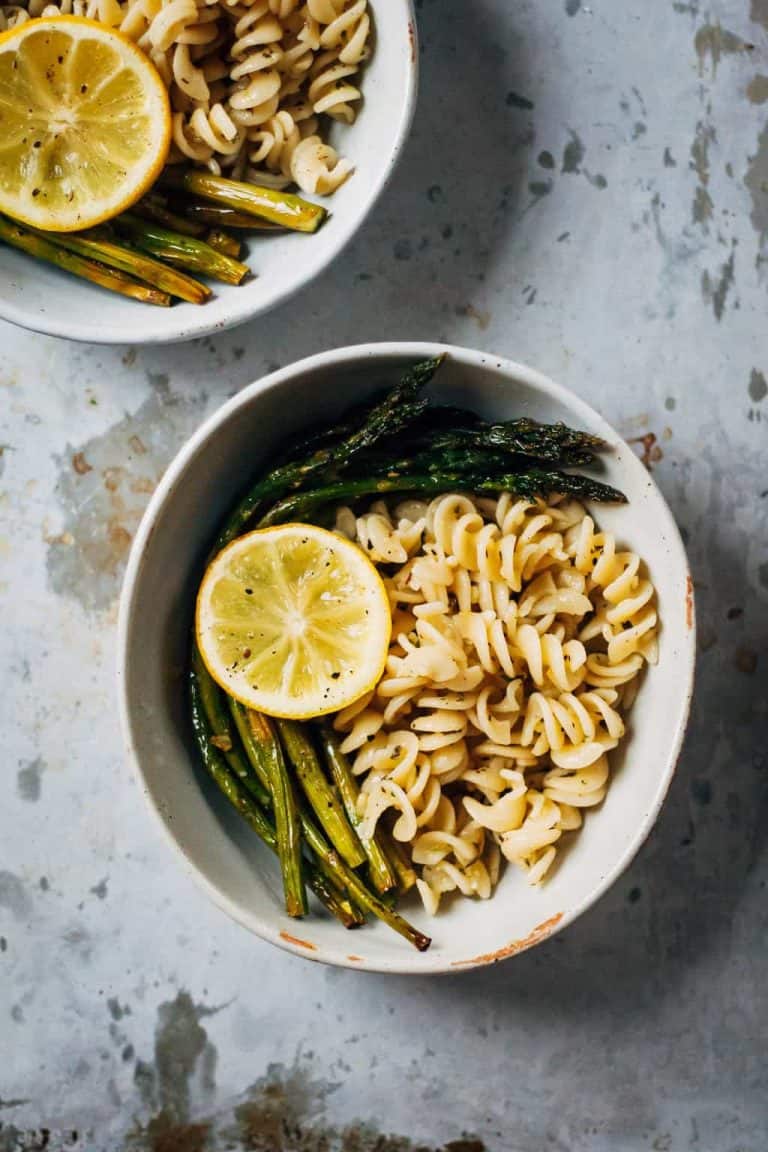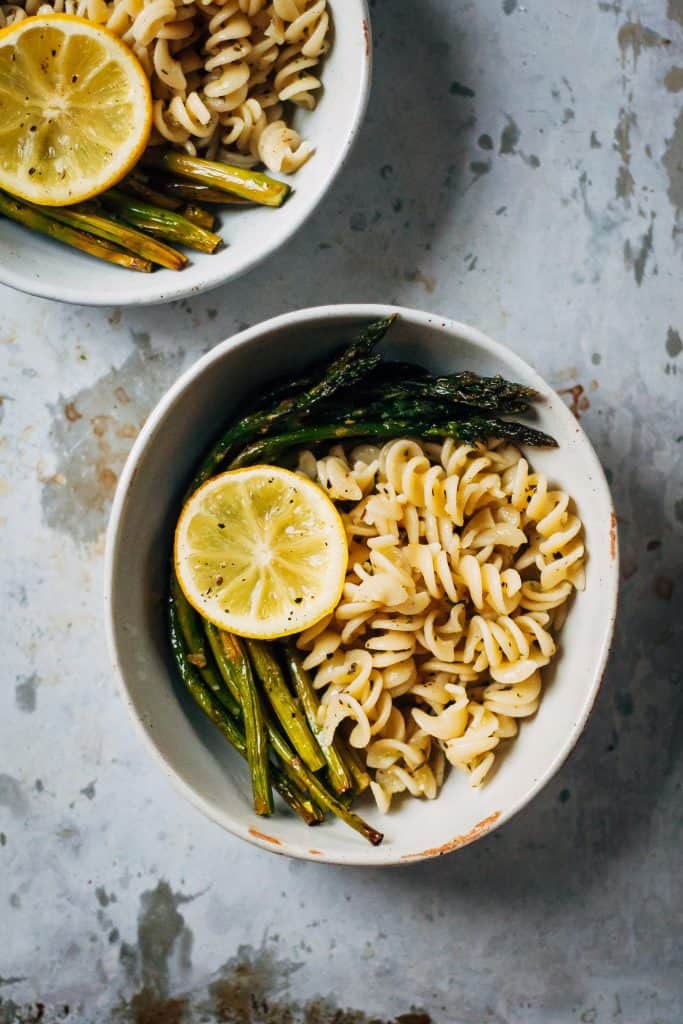 Roasted Asparagus & Lemon Pasta
Photo Credit: Well and Full
This asparagus is roasted with garlic, lemon, salt, and pepper for the BEST roasted asparagus you'll ever try. Pair it with lemony herbed pasta for a complete springtime meal.
Recipe »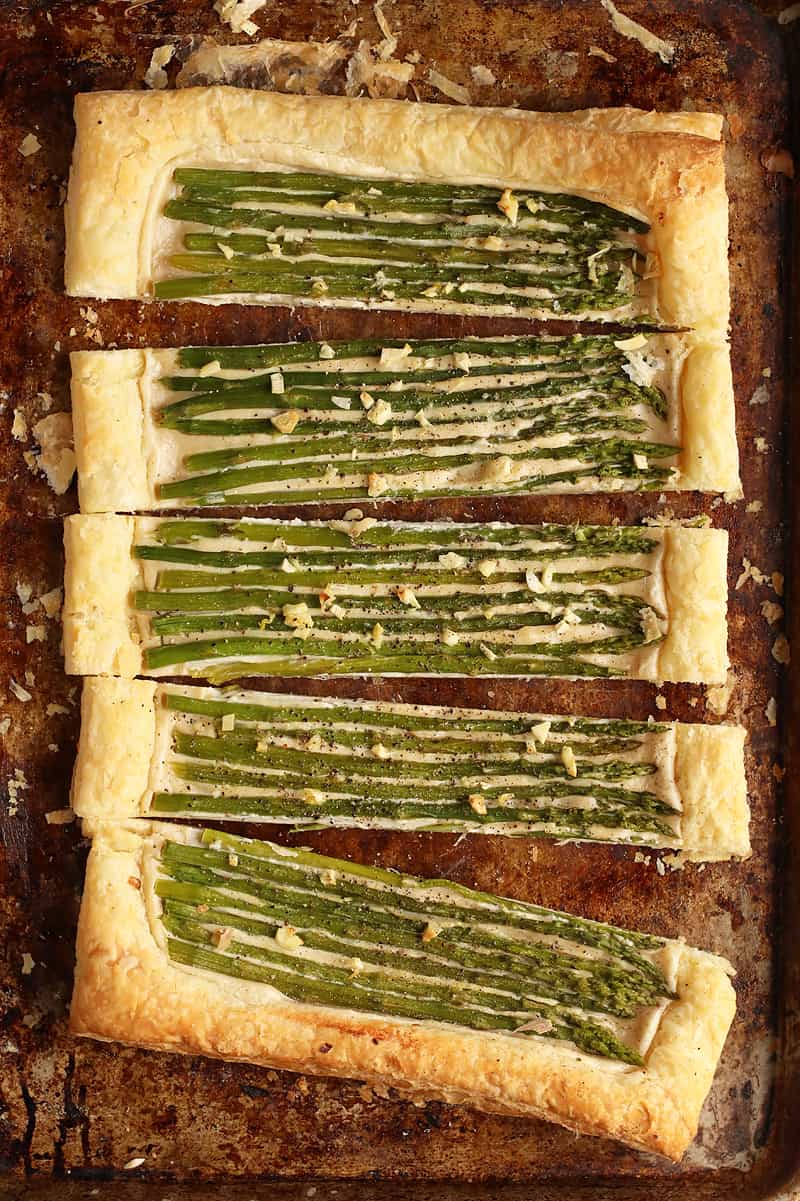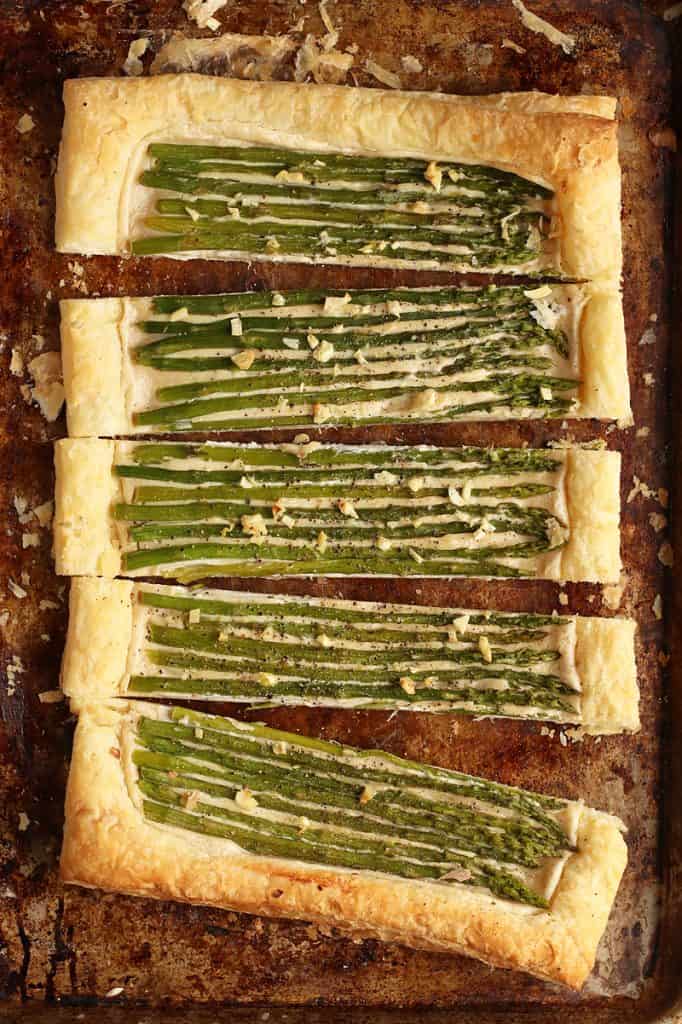 Cashew Cream and Asparagus Tart
Make any holiday special with this Vegan Cashew Cream and Asparagus Tart. Made with puff pastry for a delicious and decadent side dish for your holiday table.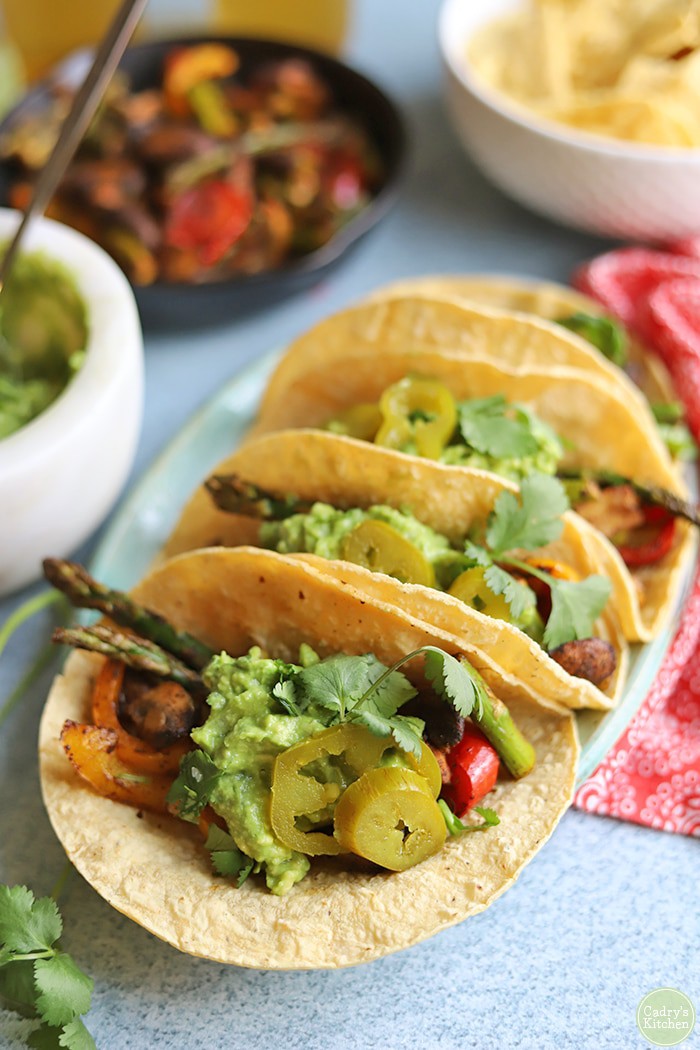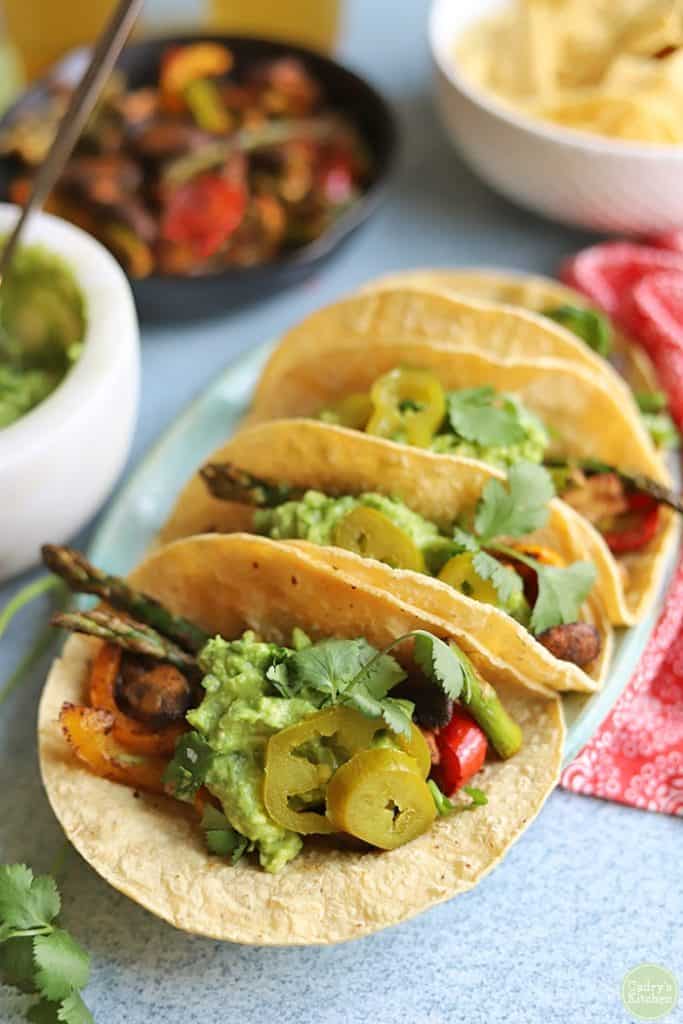 Mushroom Asparagus Fajitas
Photo Credit: Cadry's Kitchen
30 minute veggie fajitas loaded with mushrooms, asparagus, red bell peppers, and onions! You can grill, pan-fry, or bake them for a delicious recipe any time of year. Vegan & gluten-free.


Recipe »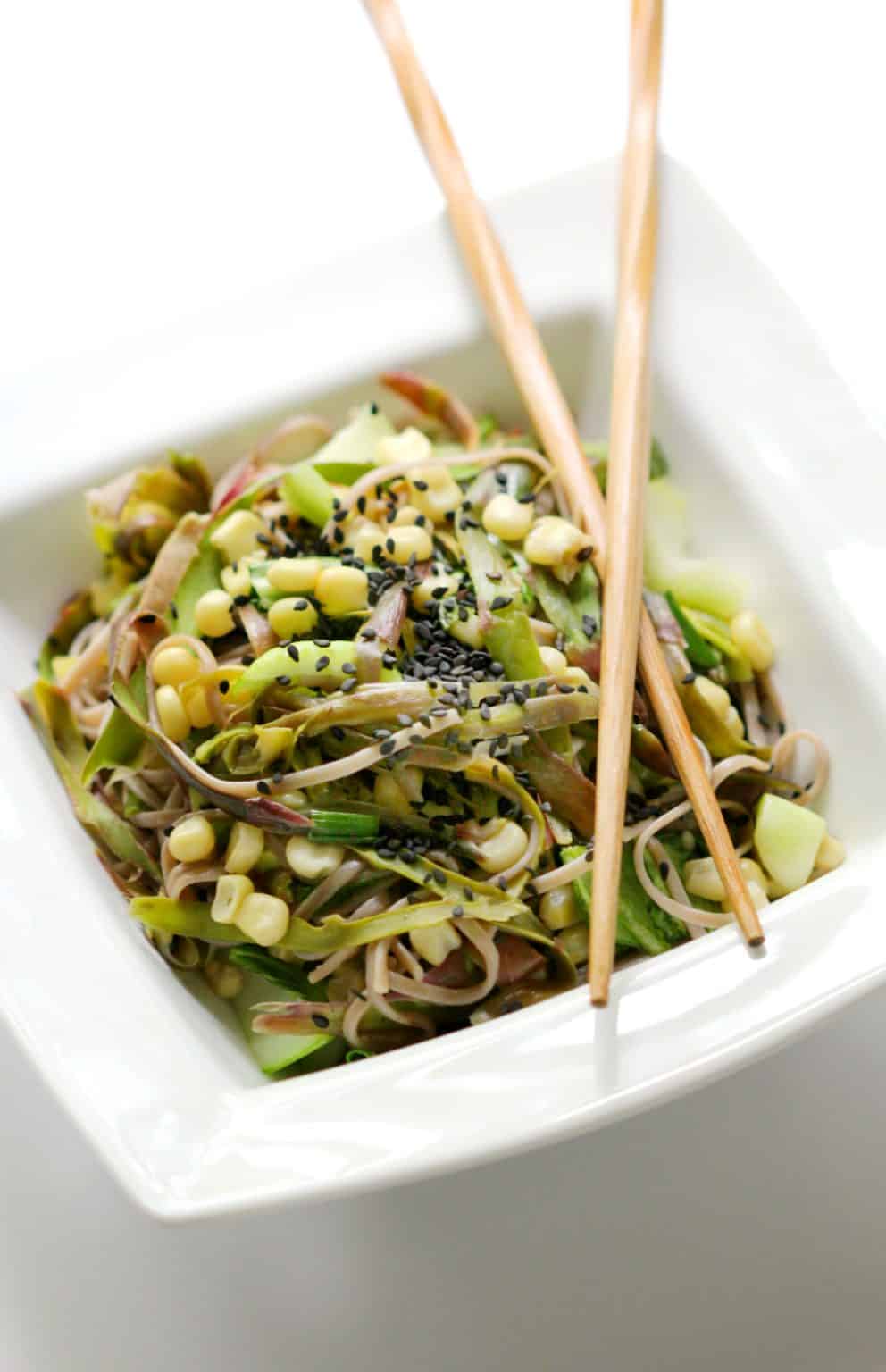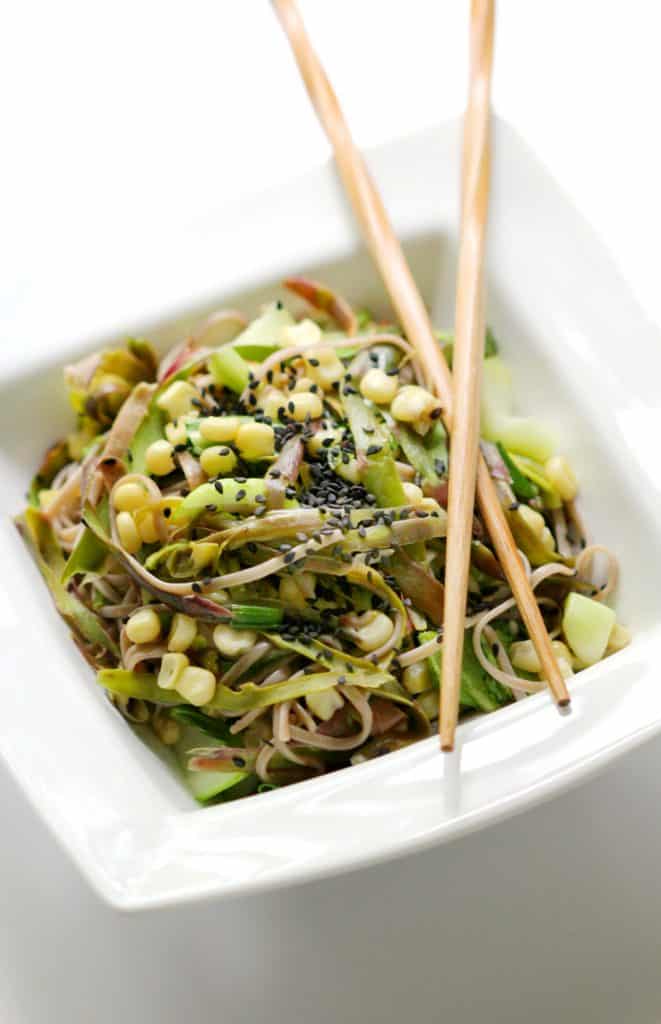 Shaved Purple Asparagus Soba Noodle Salad
Photo Credit: Strength and Sunshine
This shaved purple asparagus and soba noodle salad is gluten-free and vegan for a healthy and delicious meal the whole family will love.
Recipe »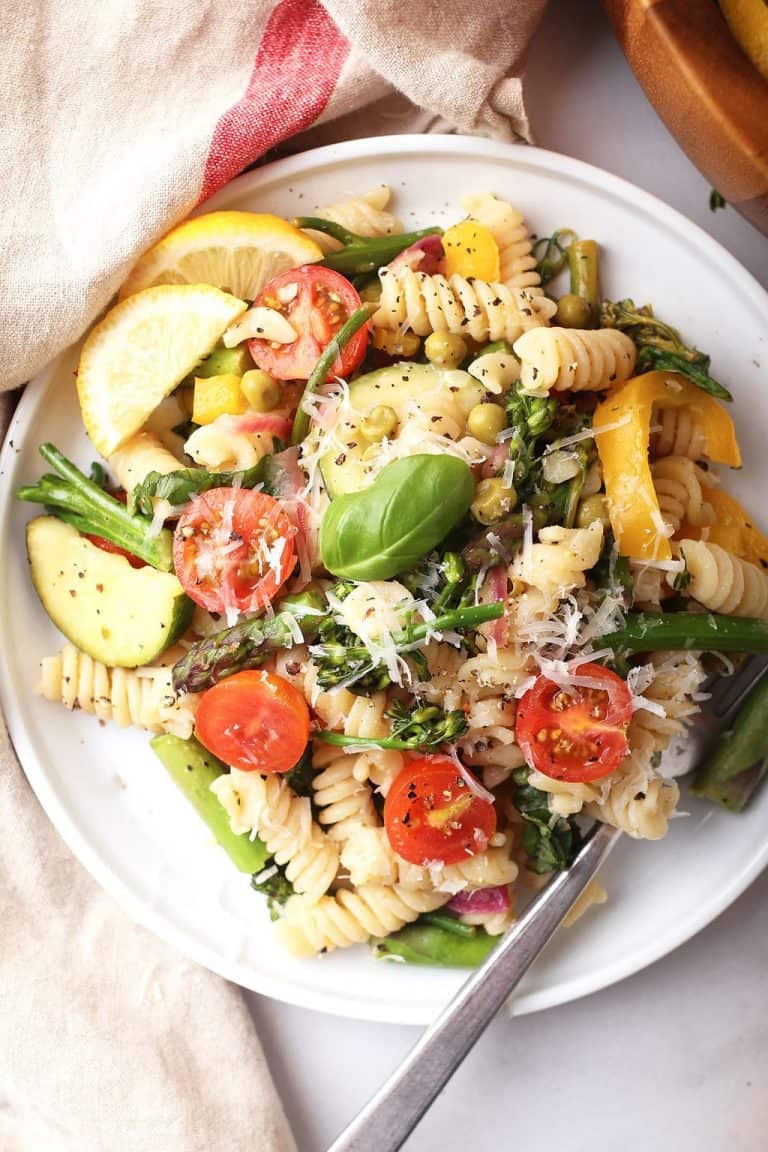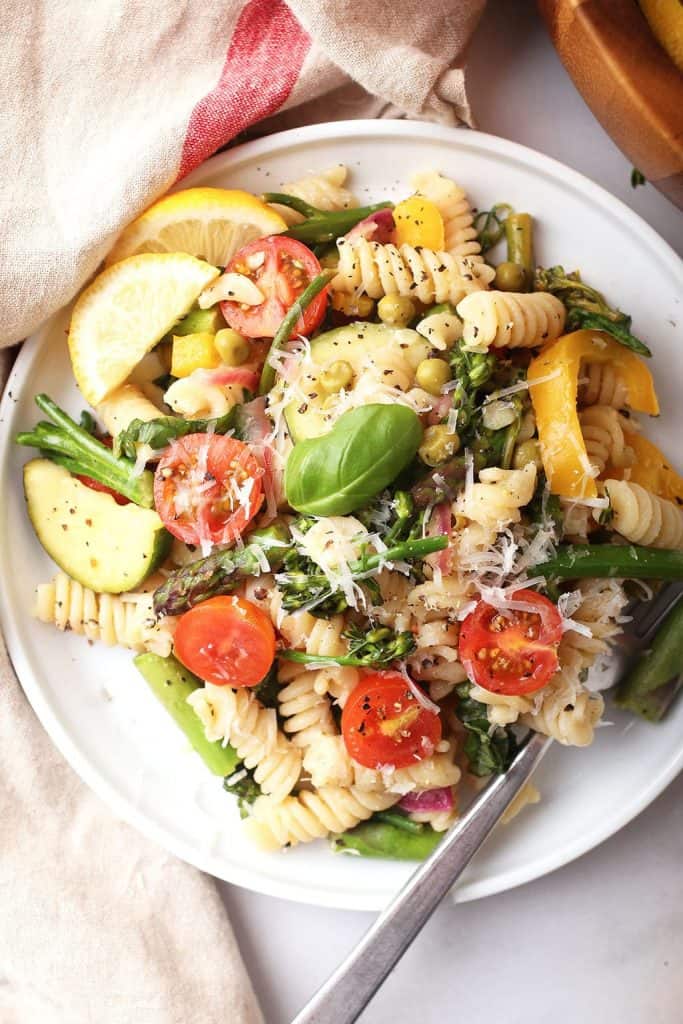 Vegan Pasta Primavera
Vegan Pasta Primavera! It's a light and refreshing pasta dish made with fresh spring vegetables and Fusilli pasta tossed with fresh lemon juice, vegan parmesan cheese, and salt and pepper. Made in under 20 minutes!
Recipe »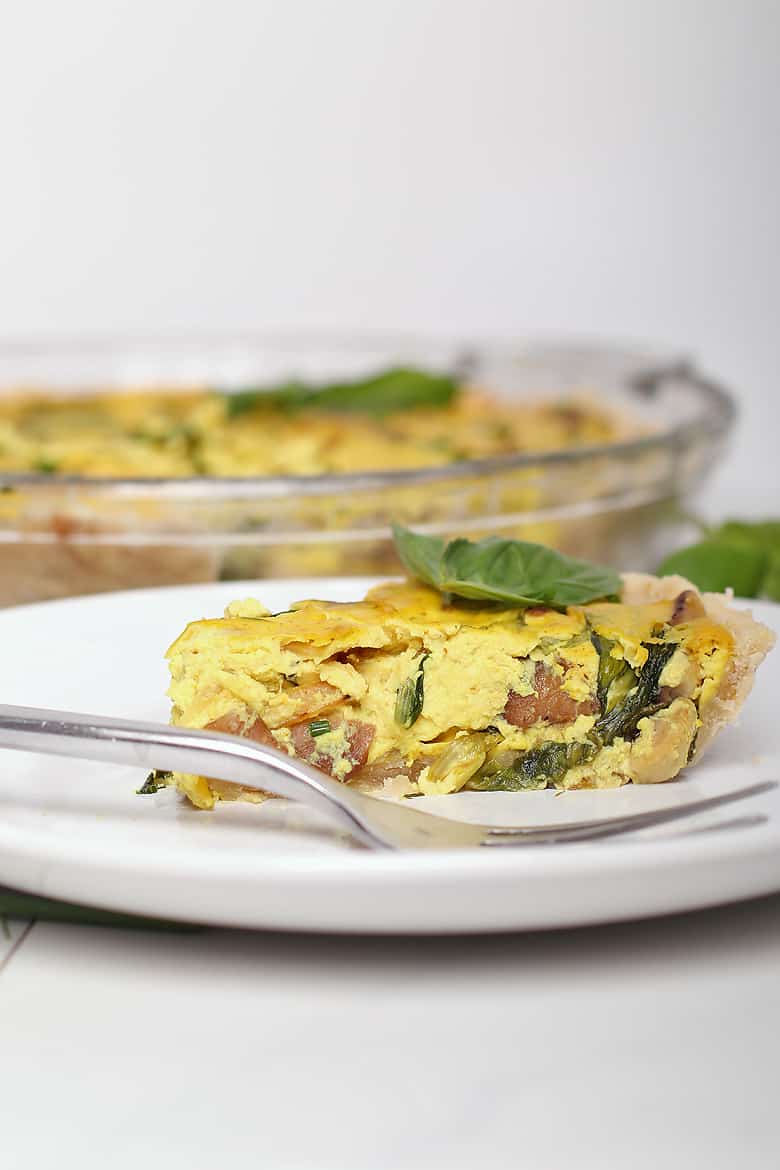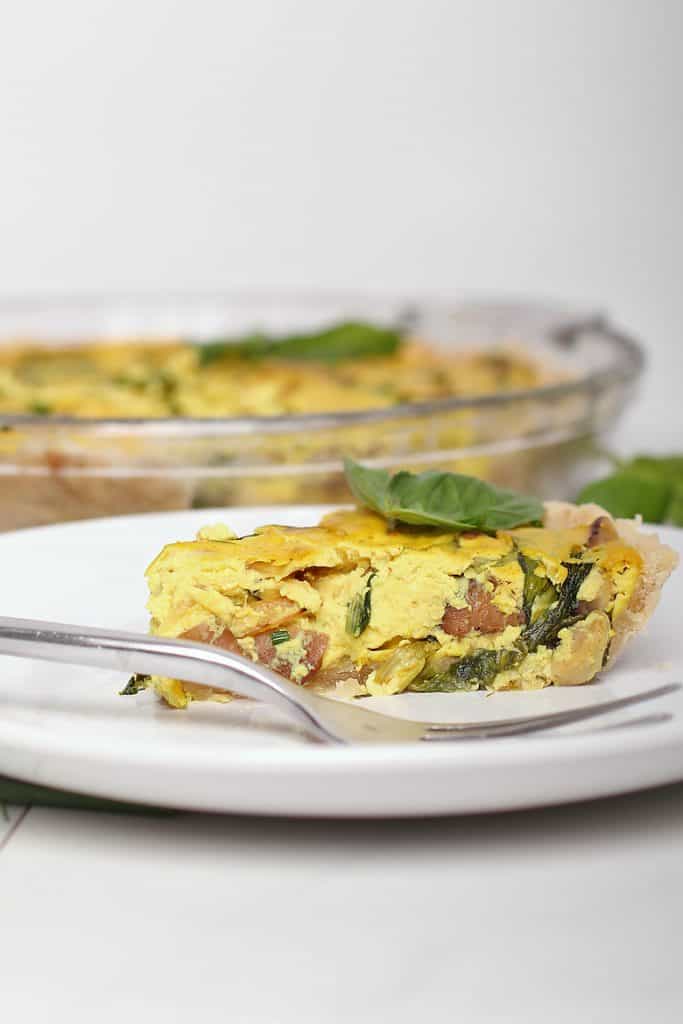 Sun-Dried Tomato and Asparagus Vegan Quiche
A fresh and seasonal Sun-Dried Tomato and Asparagus Vegan Quiche made with sun-dried tomatoes and asparagus for a hearty breakfast, lunch, or dinner.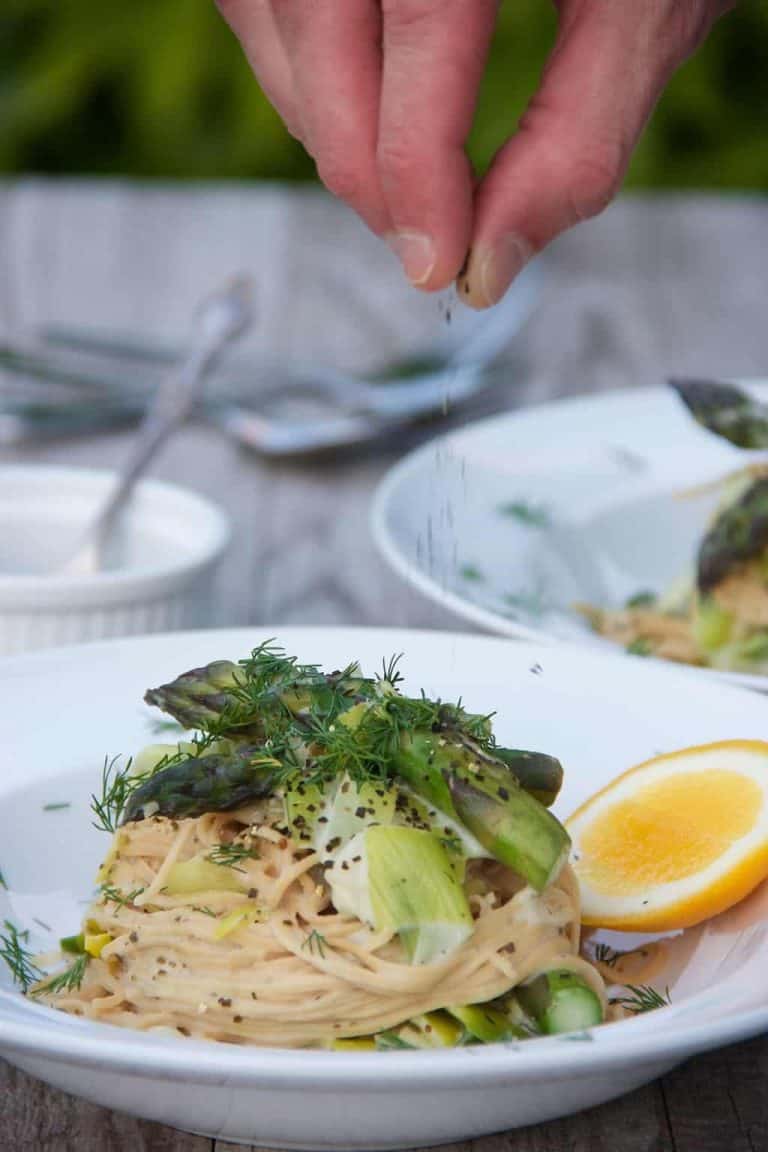 Creamy Leek and Asparagus Pasta
Photo Credit: Be Good Organics
This creamy pasta dish is the perfect recipe for spring. Made with fresh leeks and asparagus, and seasoned with garlic, lemon, and pepper, this delicious meal is both vegan and gluten-free!
Recipe »
More Vegetable Roundups
Vegetables are amazing. They are versatile, delicious, and good for you! Do you need help with some of them? Here are a few of my other popular vegetable round-up articles.
That's it! 12 DELICIOUS ways to use asparagus. What is your favorite way to eat asparagus? Tell me in the comments below.
If you give one of these recipes recipe a try, snap a photo and share it on Instagram. Make sure to tag
@mydarlingvegan
so I can see your creations!