Vegan Risotto with Asparagus and Peas
This Vegan Risotto with asparagus and peas celebrates the vegetables of spring for a meal that is hearty, creamy, and delicious.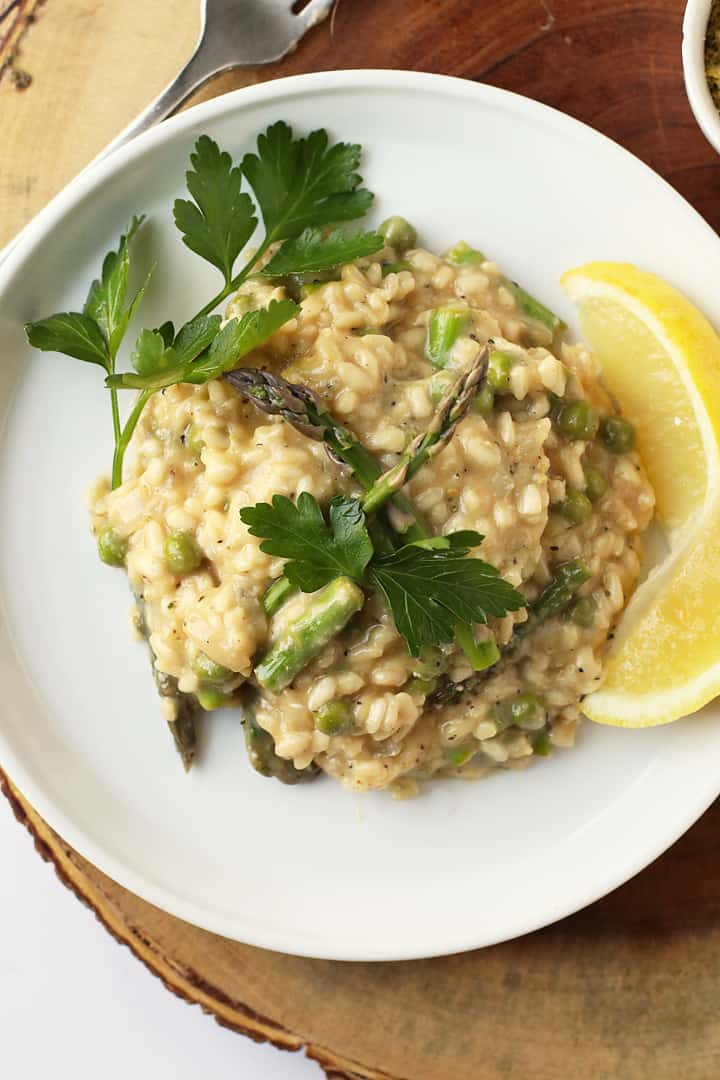 This post contains affiliate links. For more information, please see my privacy policy.
It's March and that means that spring is just weeks away!
That also means that the start of baseball is just weeks away, but I'm going to do my very best and try not to mention that every single day between now and opening day (March 29th!). I mean, this is a food blog afterall and you're here for some good vegan grub. Although who can complain about some bonus baseball stats thrown in here and there?
But, food.
With the spring equinox near, I have chosen to share this Lemony Vegan Risotto with Asparagus and Peas, a celebration of the best spring vegetables (yay asparagus and peas!) in a rich and creamy risotto that your family and friends won't believe is vegan. It's the perfect accompaniment to your Easter and Mother's Day meals.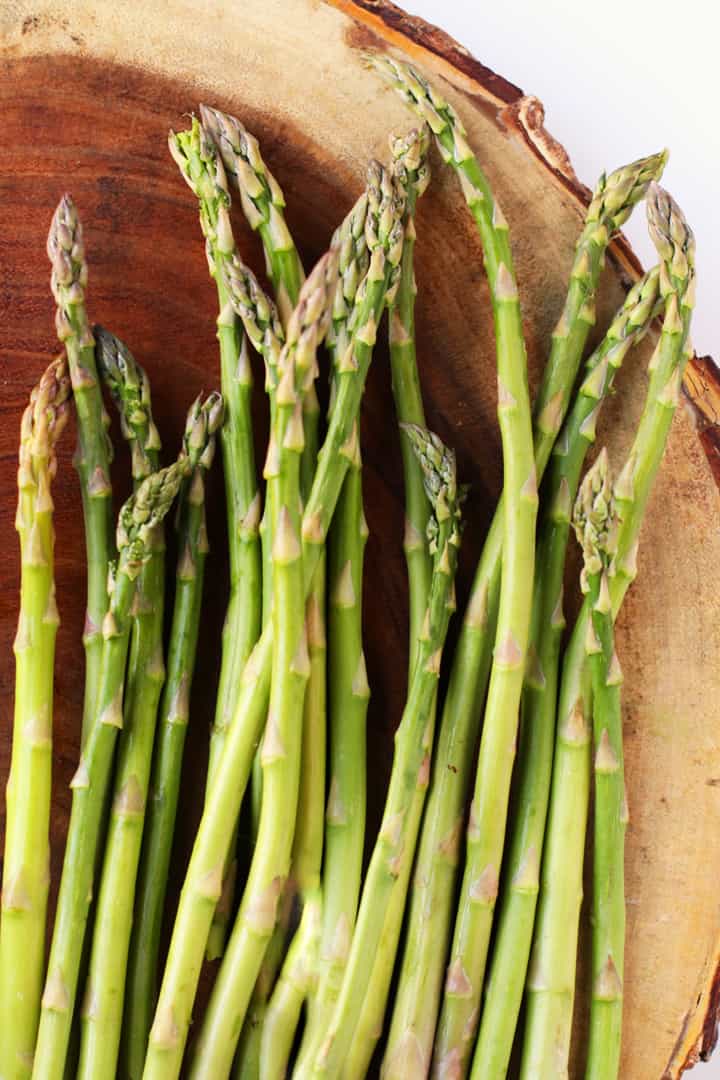 Making the perfect lemony vegan risotto
To balance the citrus of the lemon juice and earthy tartness of the asparagus, I added two key ingredients that provide a rich creaminess.
The first key ingredient is a couple of tablespoons of vegan butter. Originally I wanted to create this recipe without vegan butter since it's not available to everyone but ultimately I found that the fat and creaminess from it was necessary for the perfect flavor. I use Earth Balance for this recipe but for those of you who don't have access to Earth Balance, any other non-dairy butter will do.
The second key component for this perfect balance is vegan parmesan. My parmesan is very simple to make, made from just five ingredients:
cashews
hemp seeds
nutritional yeast
garlic powder
salt
and a food processor. This parmesan adds a cheesiness (thanks to the nutritional yeast), a creaminess (thanks to the cashews and hemp seeds), and a saltiness (thanks to the garlic powder and salt) to the risotto to complete the perfect balance of flavors.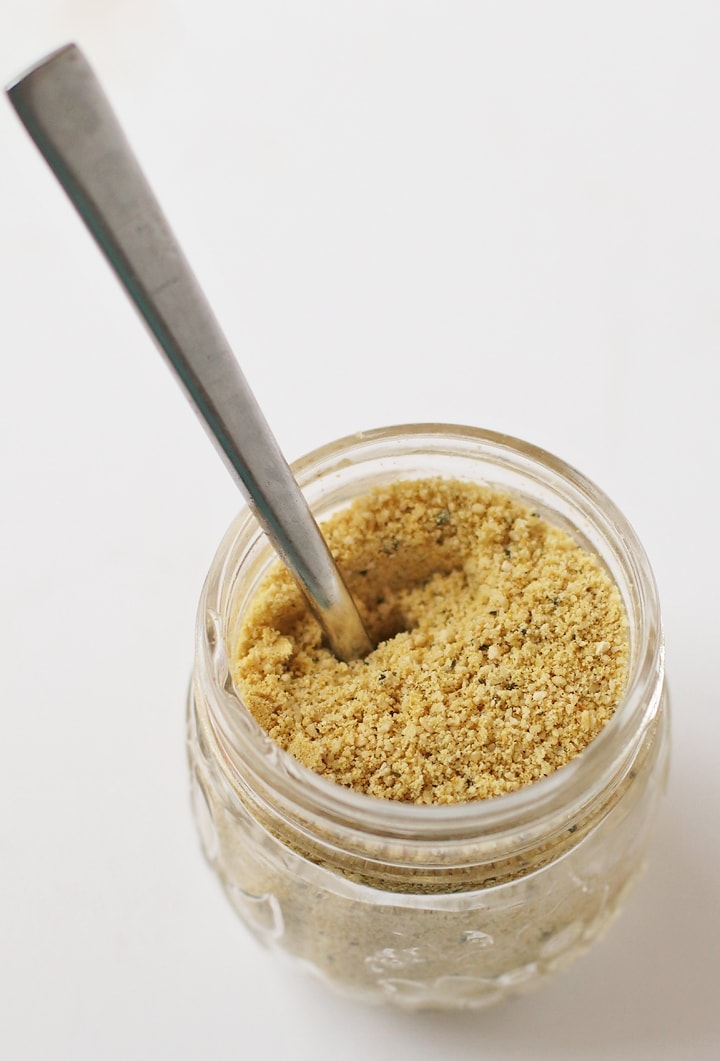 How to Make Vegan Risotto
Vegan risotto is fairly straight-forward however, it takes constant attention. In order to get the rich creaminess that you think of when you think about risotto, you must cook the rice slowly by adding a bit of broth one ladle at a time. As you add the broth, you'll want to stir constantly to avoid the rice sticking to the bottom and burning as well as allowing you to get a consistent cook on the rice. Once each ladle of broth has absorbed, you add another one until all the broth is gone. This process takes between 20-30 minutes of constant stirring but the effort is so worth it.
The result is this rich and creamy vegan risotto filled with the fresh flavors of spring time vegetables.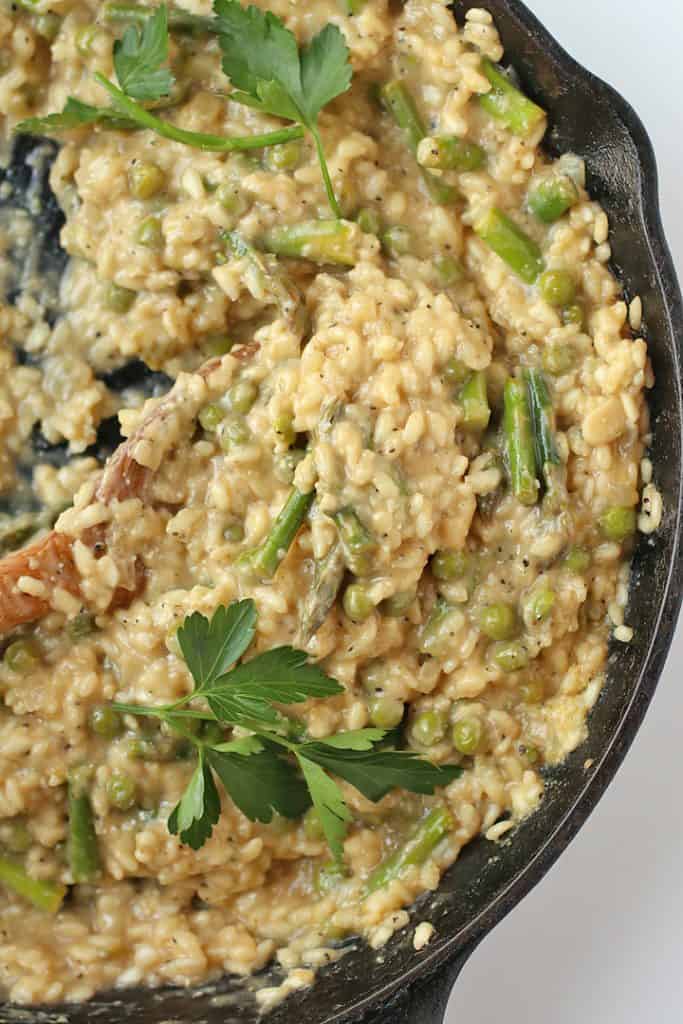 Tips and Tricks for Making the Perfect Vegan Risotto
Use short grain rice such as arborio. This rice absorbs the liquids and gives you the classic risotto texture.
Take your time. Risotto is made by the rice slowly absorbing the vegetable broth one ladle-full at a time. Cook over low heat, maintaining a slow simmer.
While the rice absorbs the liquid, make sure to stir constantly to encourage an even cook and prevent burning.
To balance the citrus flavors, add vegan butter and parmesan cheese. You can either use homemade parmesan or, for a cheesier texture, I recommend trying Violife parmesan (so good!)
If the rice is still not rich and creamy after all the vegetable broth is used up, you may have cooked it down too quickly. Simply add 1 – 2 more ladles of hot water until you have the desired consistency.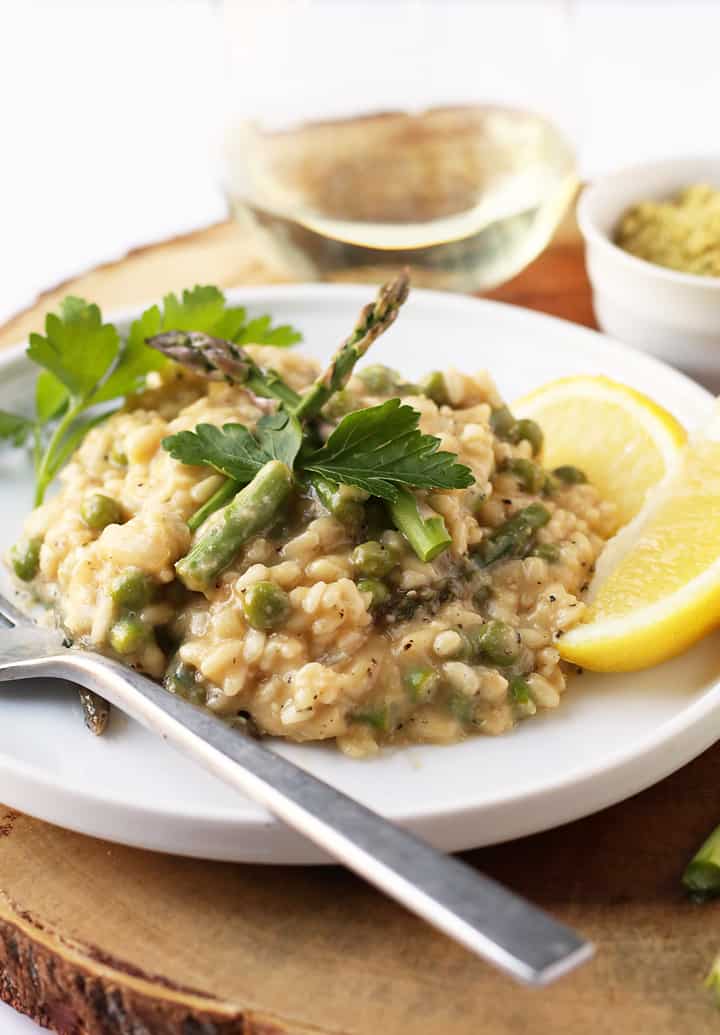 Serving and Storing Vegan Risotto
Serve the creamy vegan risotto immediately. Risotto can be served alongside cauliflower steaks or with a fresh salad. Leftover risotto should be stored in the refrigerator for up to 3 days. To reheat, gently reheat the risotto over the stovetop. You may need to add about 1/4 cup of water as the risotto reheats for extra creaminess.
Now, let's take a look at the recipe card below.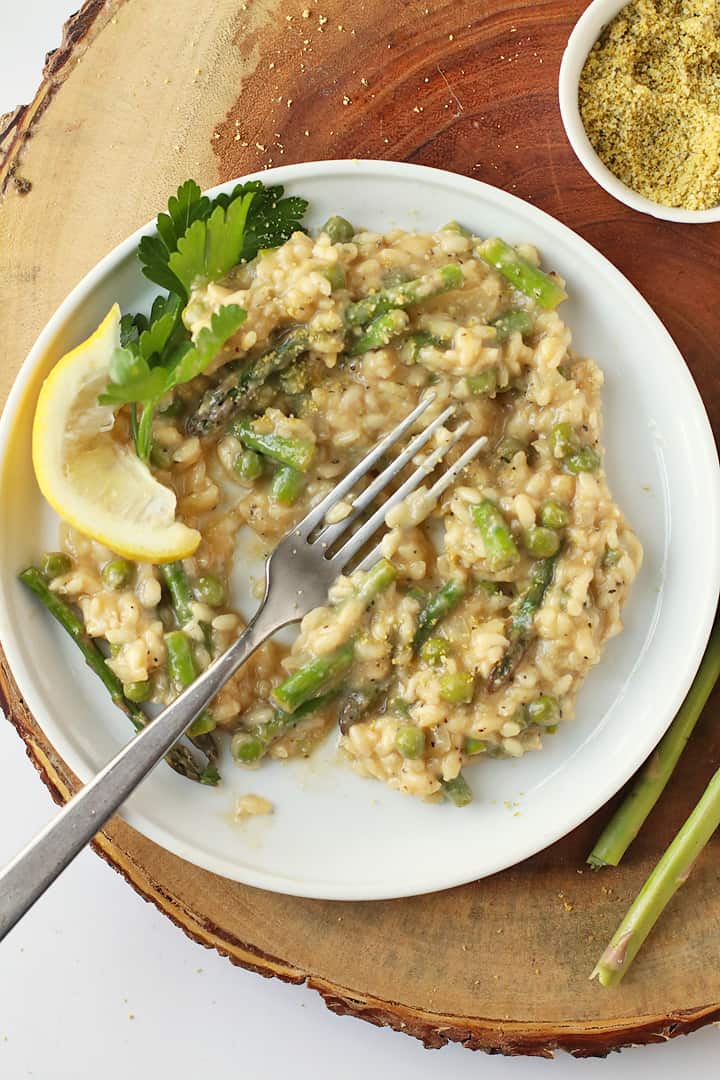 Vegan Risotto with Asparagus and Peas
This homemade vegan Ricotta Cheese is made with just 5 simple ingredients and in under 5 minutes for a delicious plant-based cheese alternative.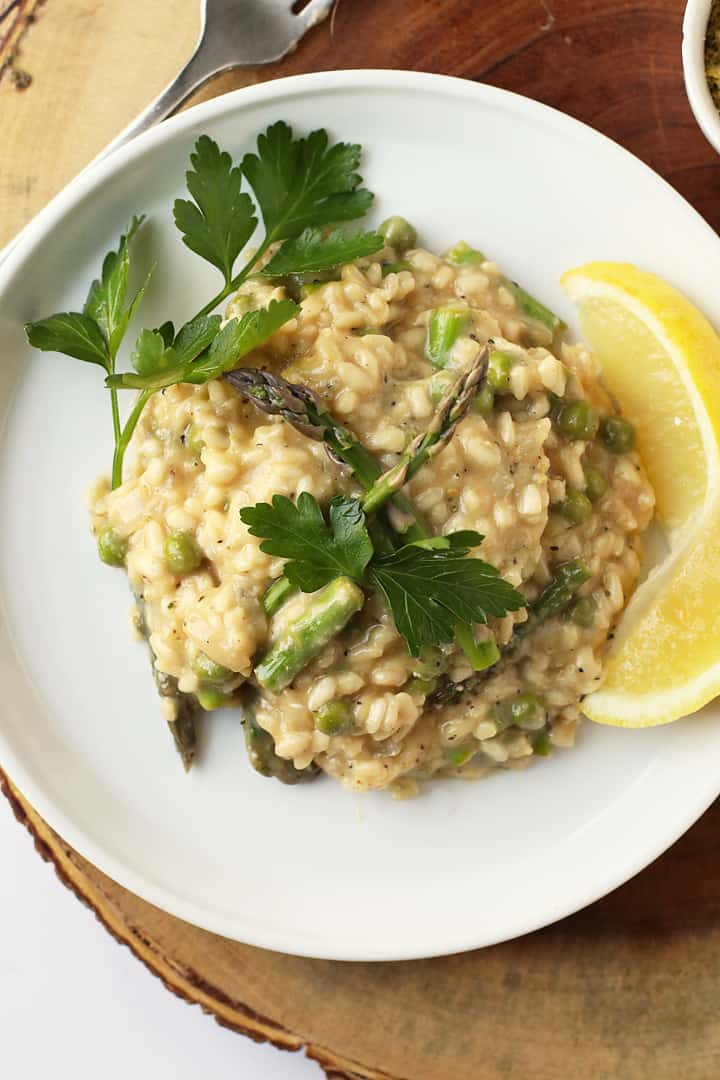 Course:
Main Course, Main Dish, Side Dish
Cuisine:
Italian
Keyword:
Vegan Risotto
Servings
:
4
people
Calories
: 439 kcal
Author
:
Sarah McMinn
Ingredients
Instructions
In a medium pan, heat up the vegetable broth and leave it at a very low simmer.

Heat olive oil in a large heavy-bottomed pan over medium heat. Add onions and garlic and sauté for 5 minutes until onions are translucent and fragrant.

Add rice and toast for 1 minute. Turn heat down to medium-low.

Add white wine and lemon juice and stir until almost all the white wine has dissolved.

Using a ladle, scoop one ladle-full of vegetable broth into the rice and stir until it has mostly evaporated. Continue doing this, one ladle at a time, until all the vegetable broth is used and rice is thick and cooked. You may need to add 1 - 2 more ladles of hot water depending on how quickly the rice cooked. Stirring constantly.

When the last ladle has been added, add asparagus, peas, and vegan butter.

Once all vegetable broth has evaporated, turn off heat and add vegan parmesan and salt and pepper to taste.

Serve immediately with lemon wedges and parsley.
Nutrition Facts
Vegan Risotto with Asparagus and Peas
Amount Per Serving
Calories 439
Calories from Fat 90
% Daily Value*
Fat 10g15%
Cholesterol 5mg2%
Sodium 1121mg49%
Potassium 152mg4%
Carbohydrates 69g23%
Protein 9g18%
Vitamin A 1040IU21%
Vitamin C 12.6mg15%
Calcium 113mg11%
Iron 3.6mg20%
* Percent Daily Values are based on a 2000 calorie diet.
If you give this recipe recipe a try, snap a photo and share it on Instagram. Make sure to tag
@mydarlingvegan
so I can see your creations!