This vegan Russian Dressing can be made in just 5 minutes for a delicious classic salad dressing filled with sweet and spicy flavors.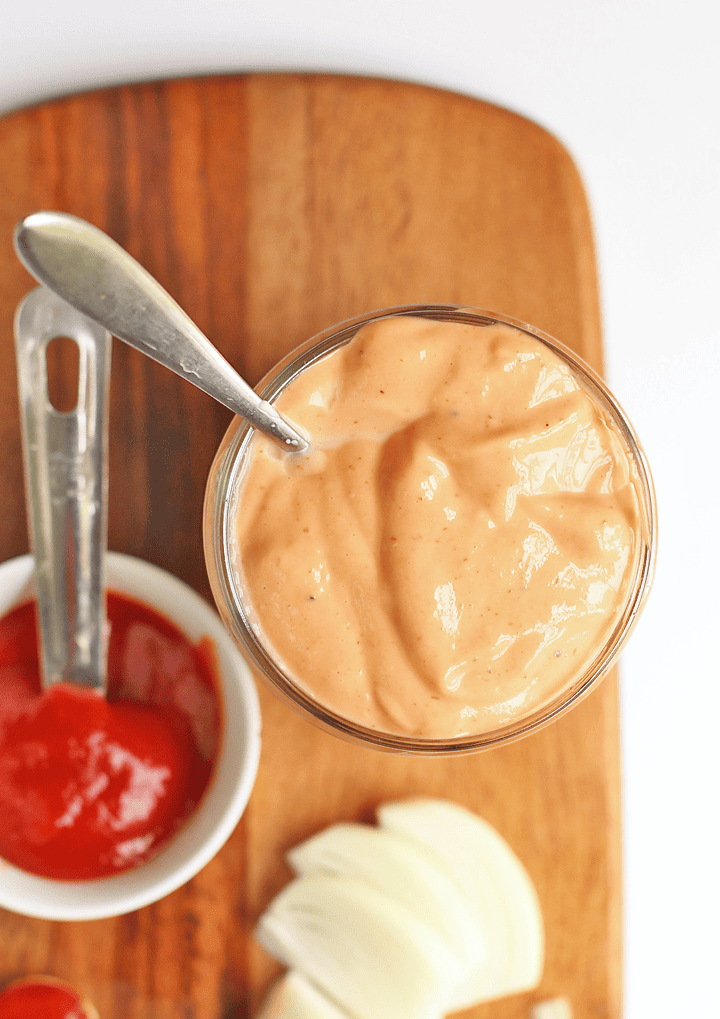 With summer salad season fast approaching, lets get you hooked up with some more vegan salad dressings.
If you've been following along, you might remember that we have covered Ranch and Caesar Salad Dressing recently. Look a little further back, and you'll find a basic vinaigrette. But, what this blog has been missing for far too long is a one of my all time favorites – Vegan Russian Dressing.
Until today.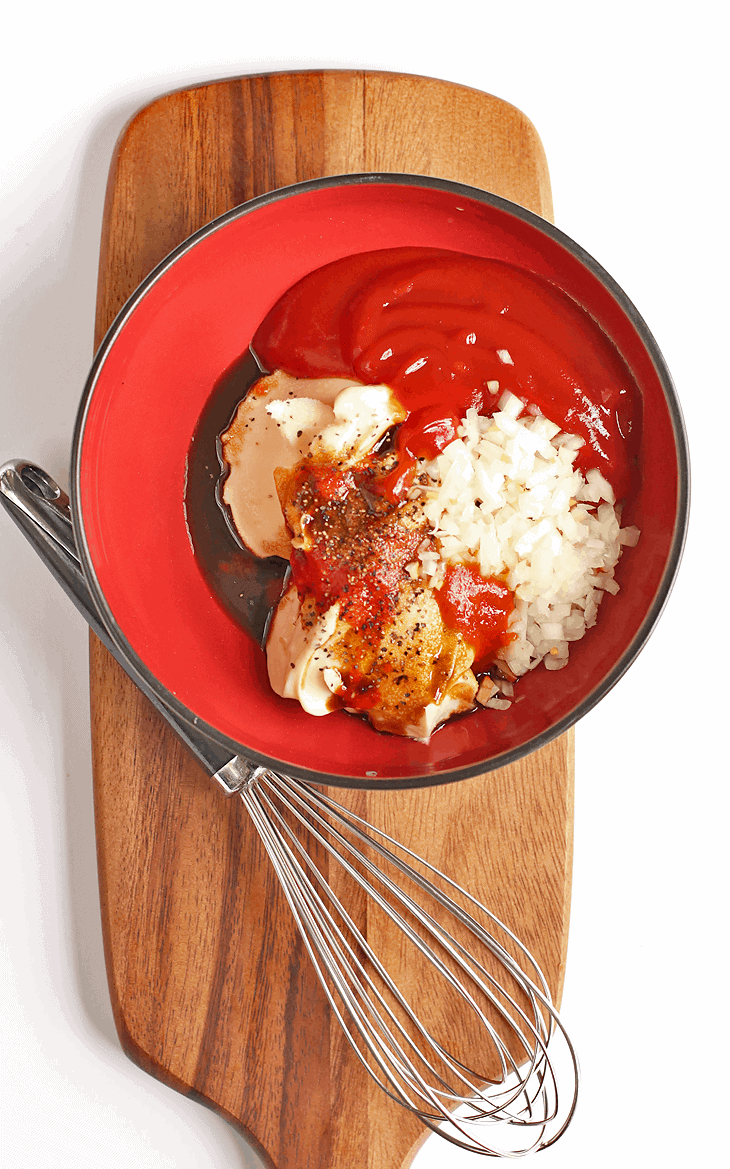 If you are like I was a few years ago, you might be a little confused about the difference between 1000 Island and Russian Dressing. For most my life I figured they were interchangeable. But, thanks to Google and my insatiable curiosity, I finally got the lowdown on these two different salad dressings.
While they are pretty similar at their foundation – mayonnaise and ketchup -1000 Island is a sweet creamy dressing, sweetened with pickle relish and onions and lightened with lemon juice. Russian dressing is a spicy creamy dressing, often made with horseradish and chili sauce for a velvety texture with a bit of a bite.
And the only dressing acceptable for certain grilled sandwiches.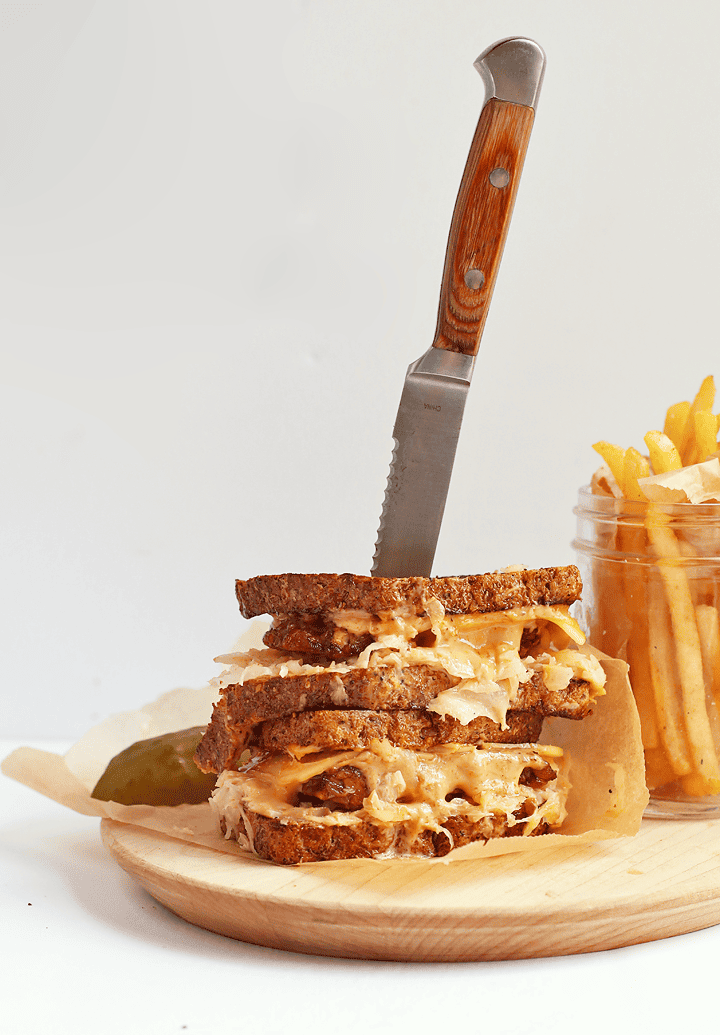 YUM!!
This Vegan Russian Dressing is an absolute breeze to throw together. Like, literally, a bowl, some condiments, and a few whisks later and you've got yourself a velvety, creamy, tangy and spicy salad dressing that is just like you remember a classic Russian dressing to taste.
So if you've got 5 minutes and a fridge full of condiments, then you could have some of this vegan Russian Dressing over your springtime salad today!
And come back later this week to get another look at this saucy, spicy, tangy Tempeh Reuben.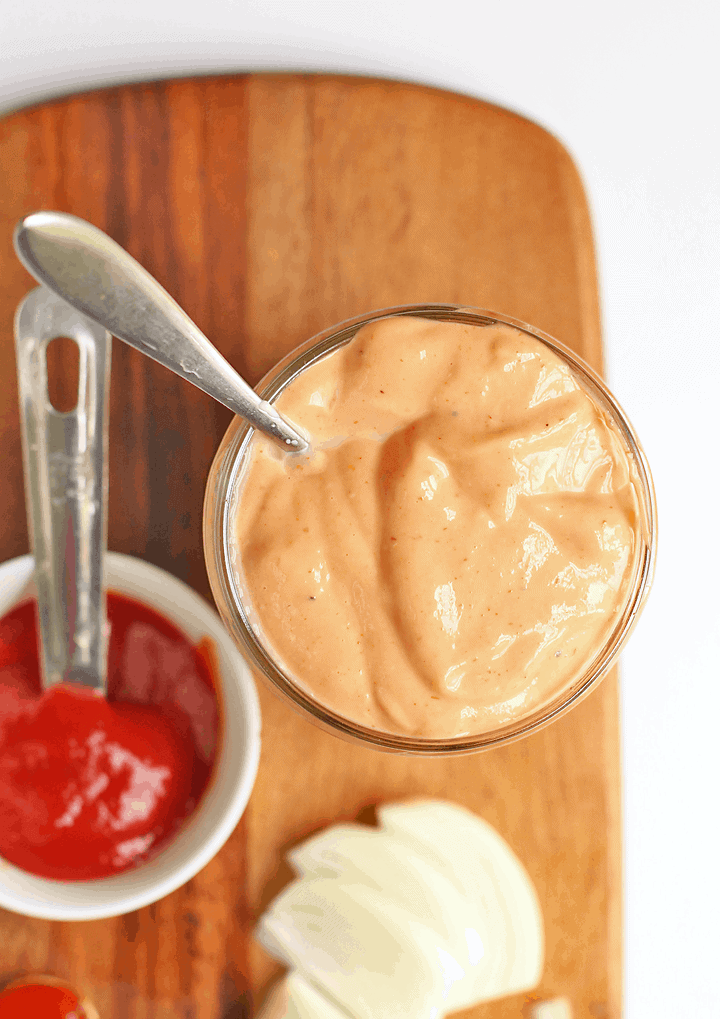 Vegan Russian Dressing
Instructions
In a small bowl, whisk all the ingredients together until well combined.

Use immediately or store in an airtight container in the refrigerator for up to 2 weeks.
Nutrition Facts
Vegan Russian Dressing
Amount Per Serving
Calories 95
Calories from Fat 81
% Daily Value*
Total Fat 9g 14%
Sodium 134mg 6%
Potassium 19mg 1%
Total Carbohydrates 2g 1%
* Percent Daily Values are based on a 2000 calorie diet.
This post contains affiliate links.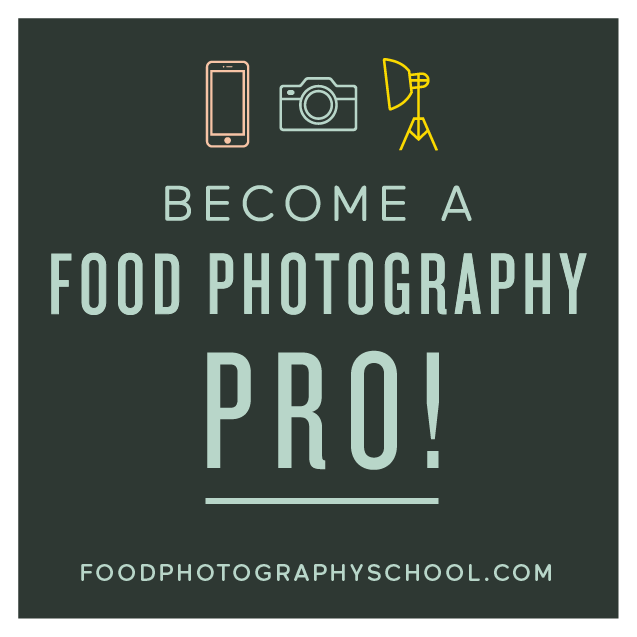 Sign up for
My Darling Vegan Newsletter
get a FREE copy of my Clean Eating Vegan ebook
Advertise Here