12 AMAZING Vegan Recipes for Christmas
Get all your vegan Christmas recipes here! From appealing appetizers to satisfying entrées, to delicious desserts, this holiday roundup has something for everyone his holiday season.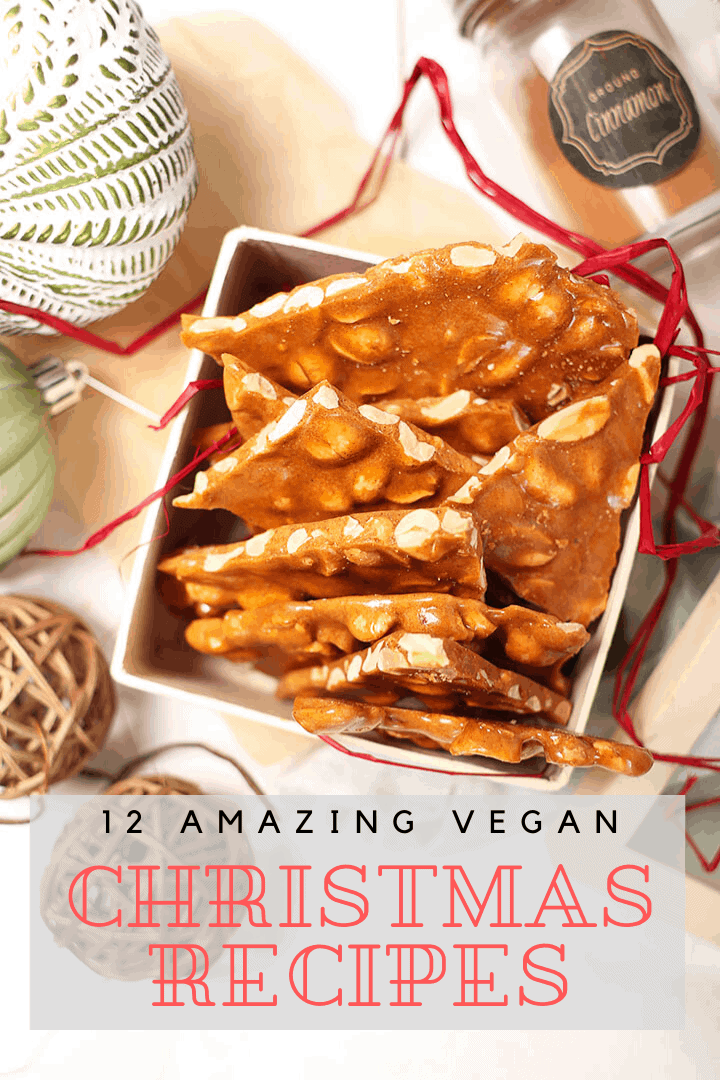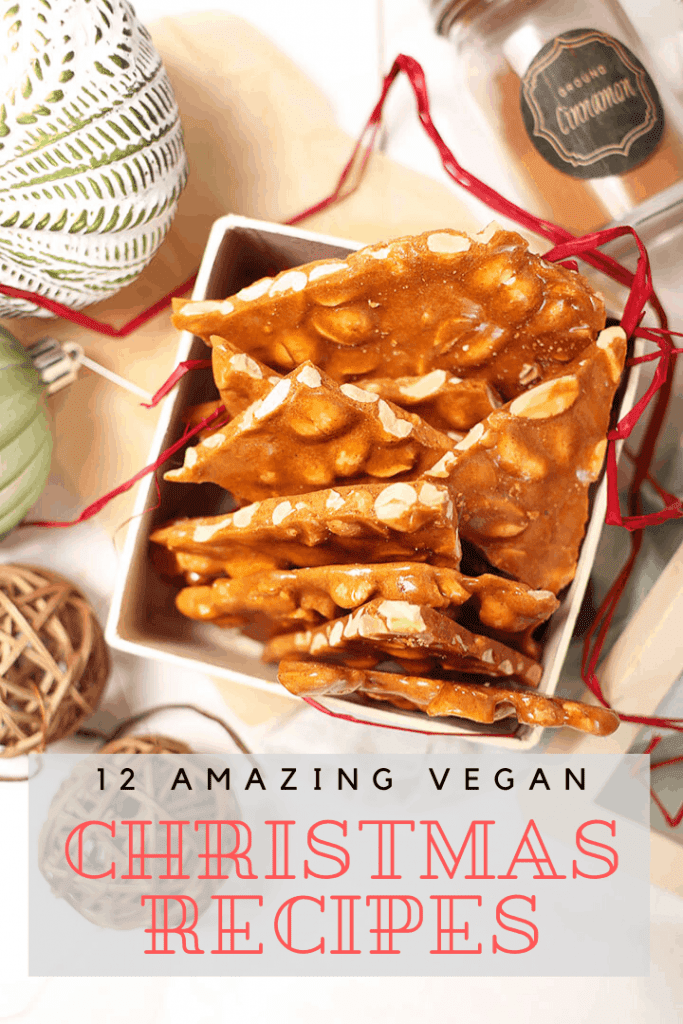 As the end of the year nears, I find myself overwhelmed with gratitude.
This year has been a truly incredible year. It was a year filled with unexpected adventure and amazing new experiences, a year of travel, self-growth, big changes (like moving in with my lovely partner), and good friendship.
As we head into the Christmas season, I hope we can all reflect on the goodness of life as we spend time with our friends and family around holiday traditions and good food. To help you celebrate, I want to share with you my favorite vegan Christmas recipes of the season. From appealing appetizers to satisfying entrées, to deliciously seasonal desserts, this roundup has something for everyone!
Note: I haven't included my cookie recipes in this roundup. Here are all my Vegan Christmas Cookies.
Do you still need ideas to serve at your upcoming holiday events? Let's take a peek inside my 12 favorite vegan Christmas recipes.
---
Vegan Christmas Recipes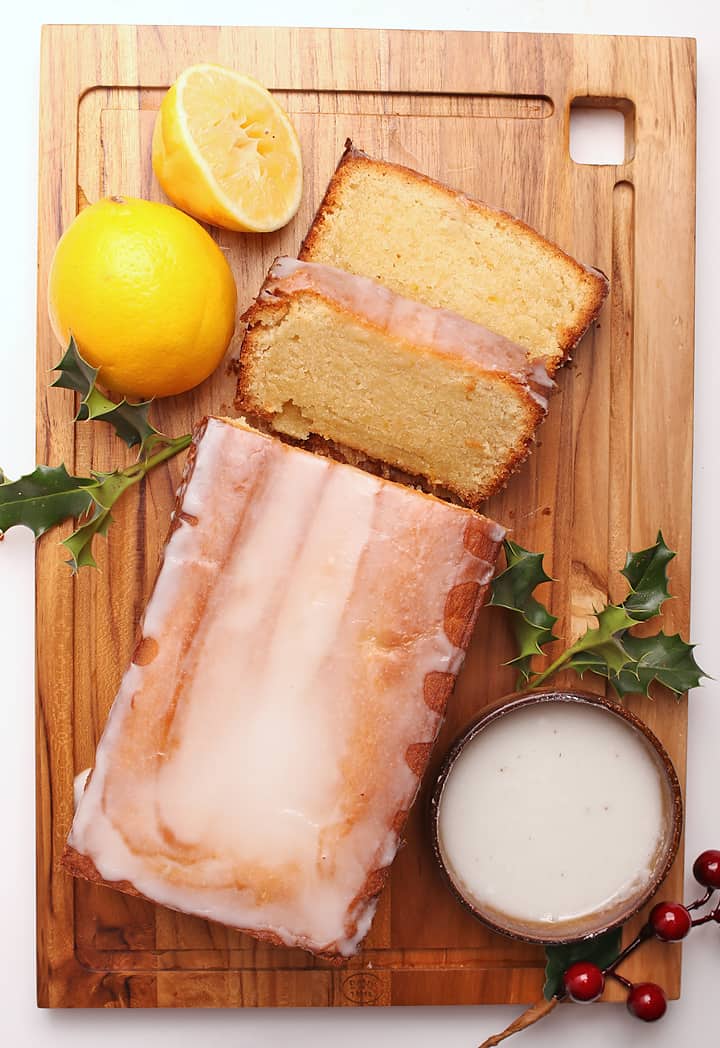 A Lemon Citrus Pound Cake that is so rich and decadent no one will believe it's vegan! This festive treat is topped with a lemony glaze for a delightful sweet morning or midday snack that everyone will love.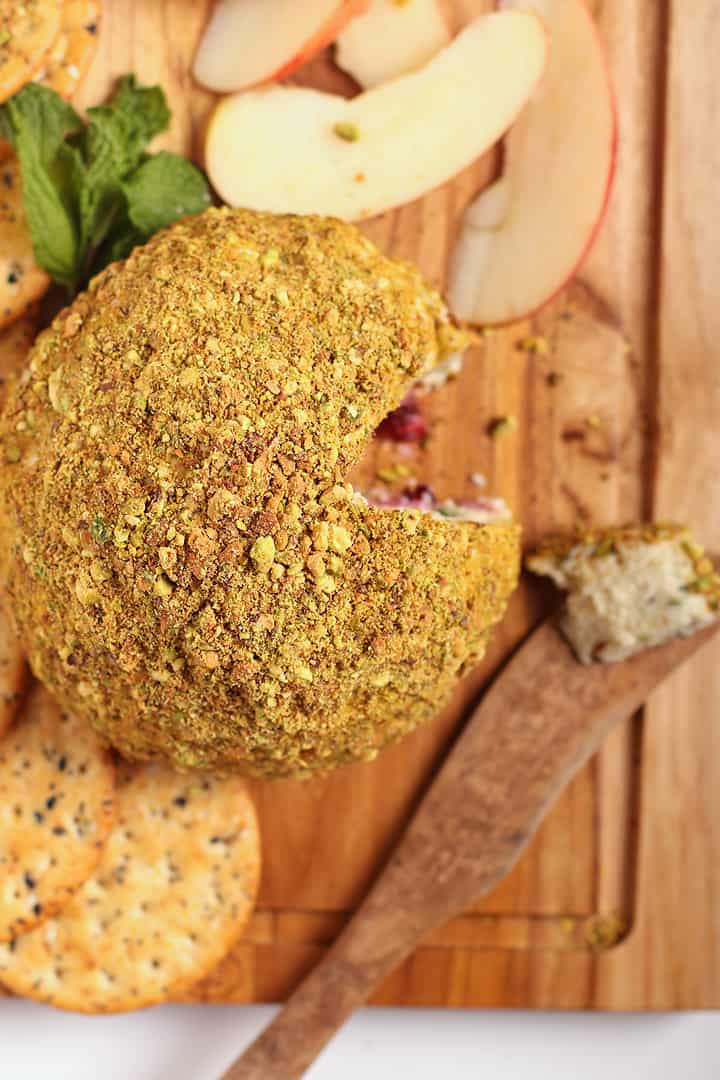 This Pistachio and Pomegranate Vegan Cheese Ball makes the perfect appetizer for your next holiday party. Serve with fruit and crackers for an impressive plant-based addition to your Christmas charcuterie. Made with just 10 ingredients!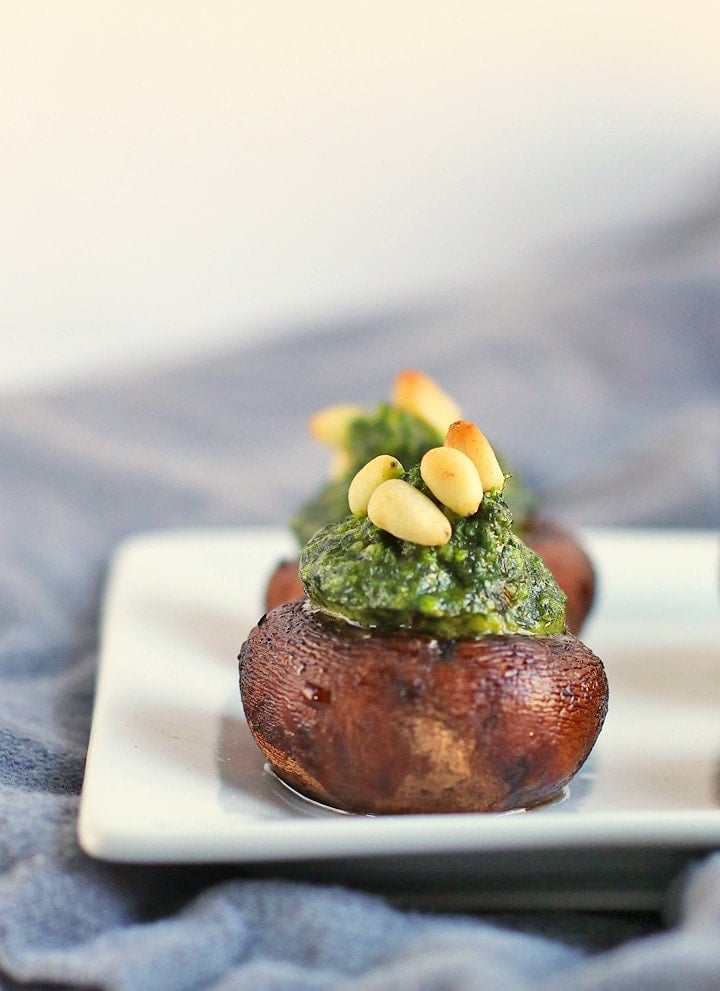 These vegan Pesto Stuffed Baby Bella Mushrooms are the perfect appetizer for your holiday parties. Baby portobellos stuffed with fresh arugula basil. So simple to make, yet super impressive to serve!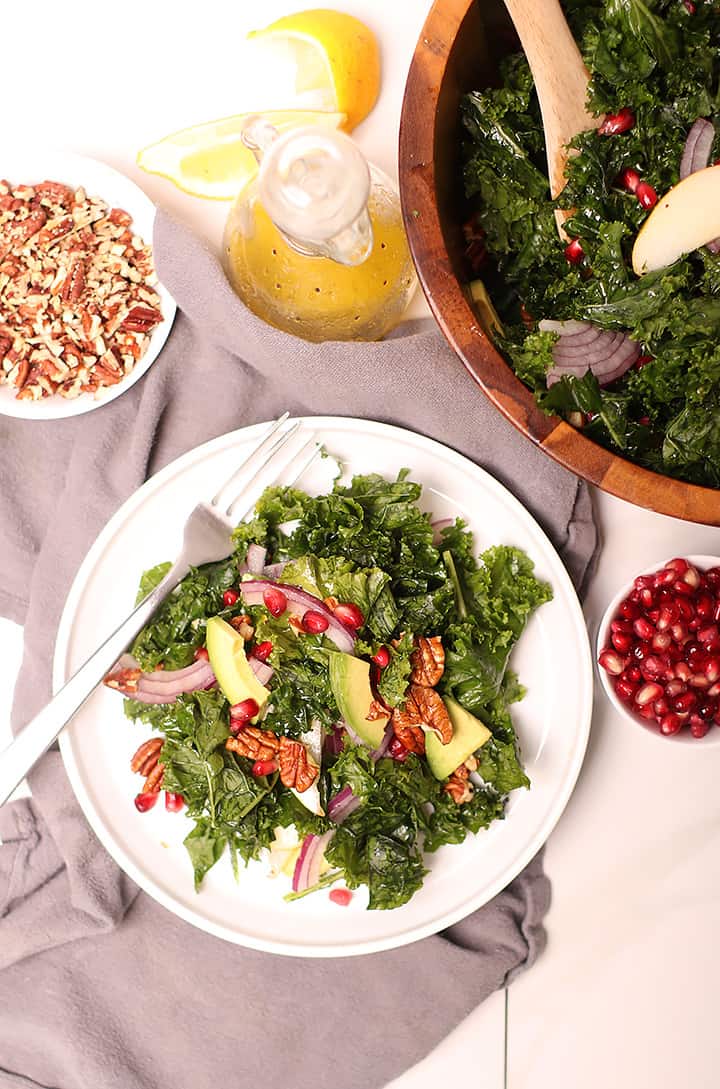 You're going to love this delicious Massaged Kale Salad. Topped with pecans, pears, and pomegranates and tossed with orange poppy seed dressing, it's a delicious and festive winter salad. The perfect side to your holiday tables.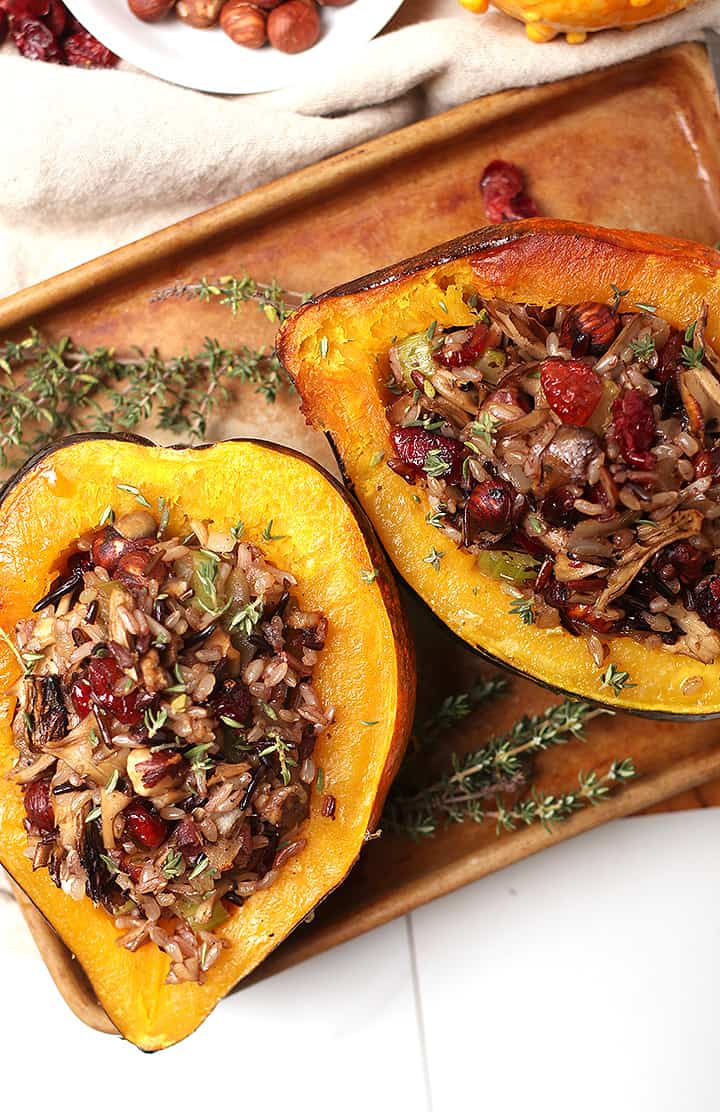 Welcome in fall with this Wild Rice Stuffed Acorn Squash. Perfectly baked squash filled with wild rice, dried cranberries, toasted hazelnuts, and Maitake mushrooms for a delightful vegan and gluten-free meal.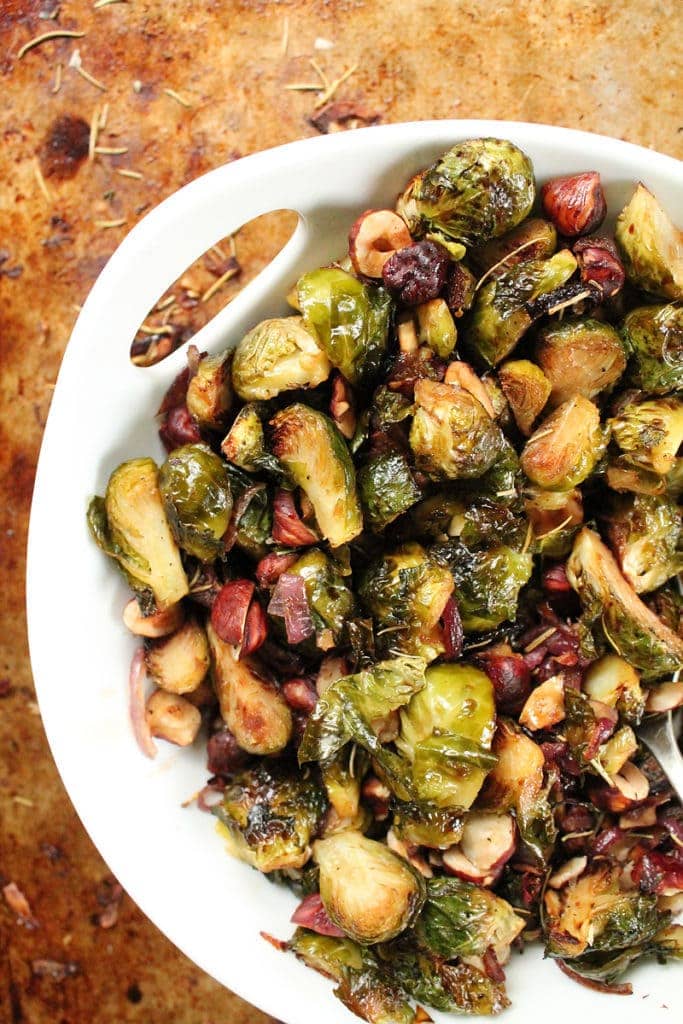 Perfectly tender Maple Balsamic Brussels Sprouts tossed together with roasted hazelnuts and rosemary for the perfect simple and delicious vegetable side dish. Whatever you do, make sure this makes it onto your holiday table.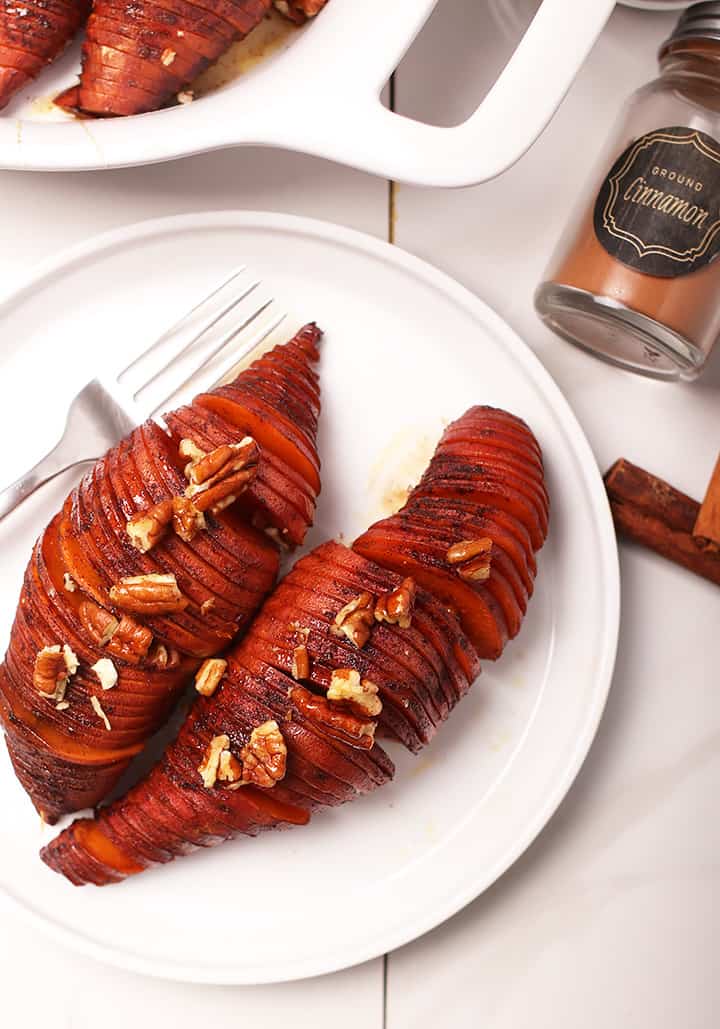 Elevate your holiday table to a new level with these Maple Cinnamon Hasselback Sweet Potatoes. It's a new twist on the classic sweet potato casserole that everyone will love.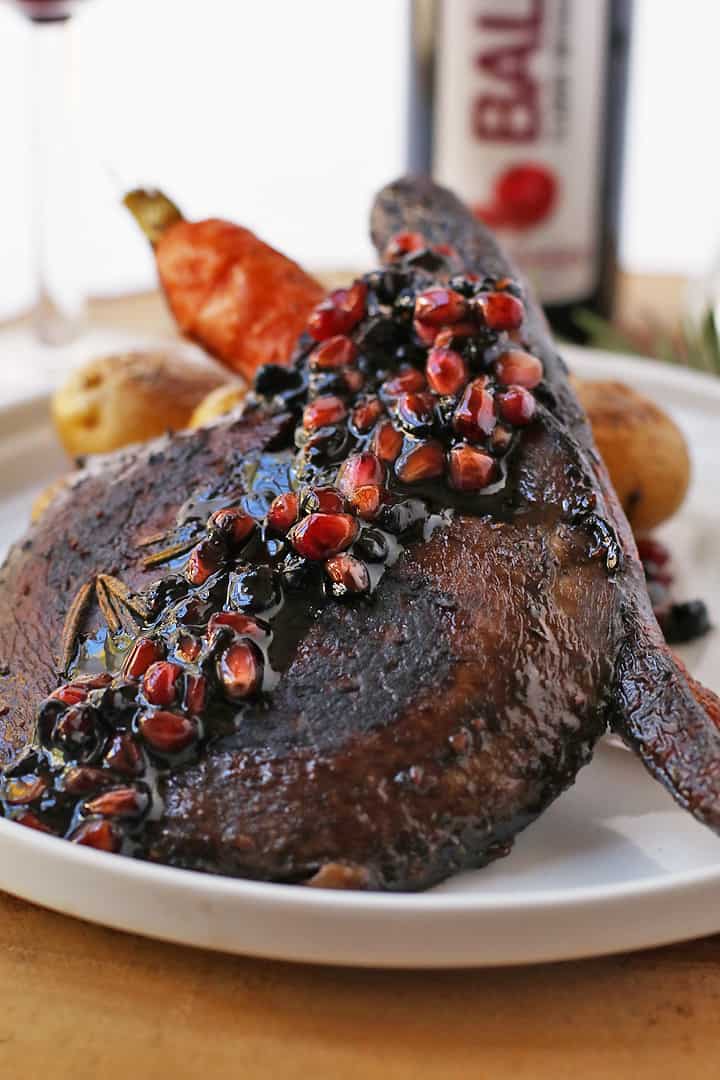 Celebrate the holidays with these perfectly seasonal Pomegranate Balsamic Portobello Steaks. They are so tender and meaty, these mushroom steaks are the holiday entrée you're looking for. Made with just 6 ingredients!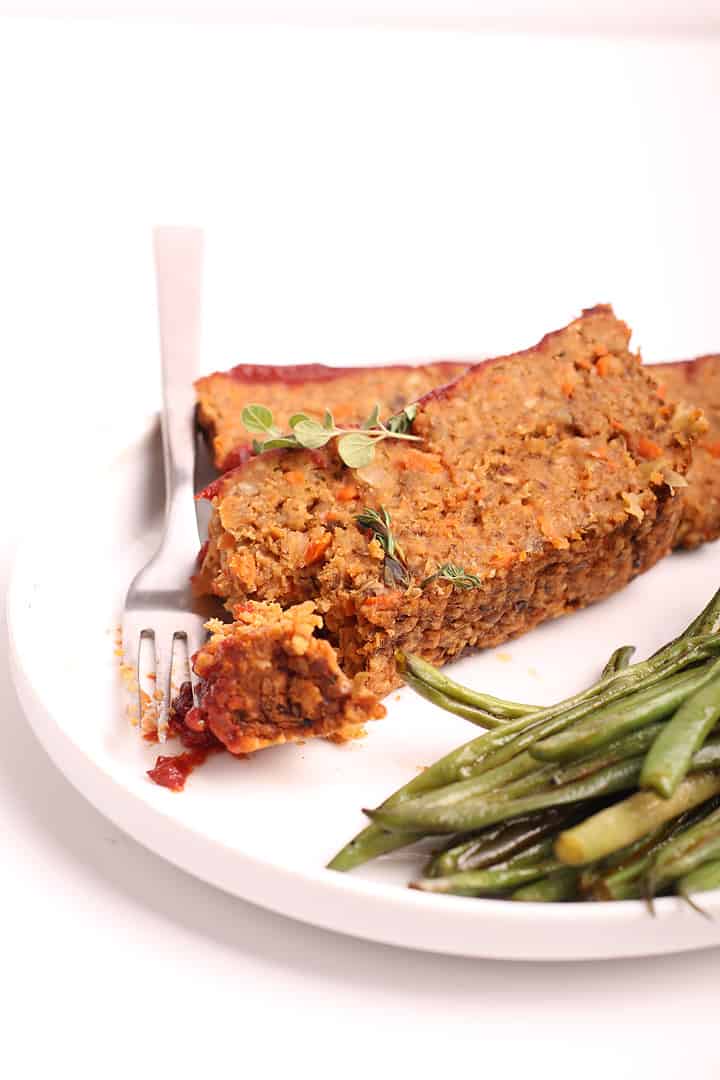 Make your holidays extra special with this Vegan Lentil and Mushroom "Meatloaf". It's a beautiful lentil loaf filled with all the vegetables and spices and topped with a maple tomato sauce for a delicious and seasonal vegan entrée.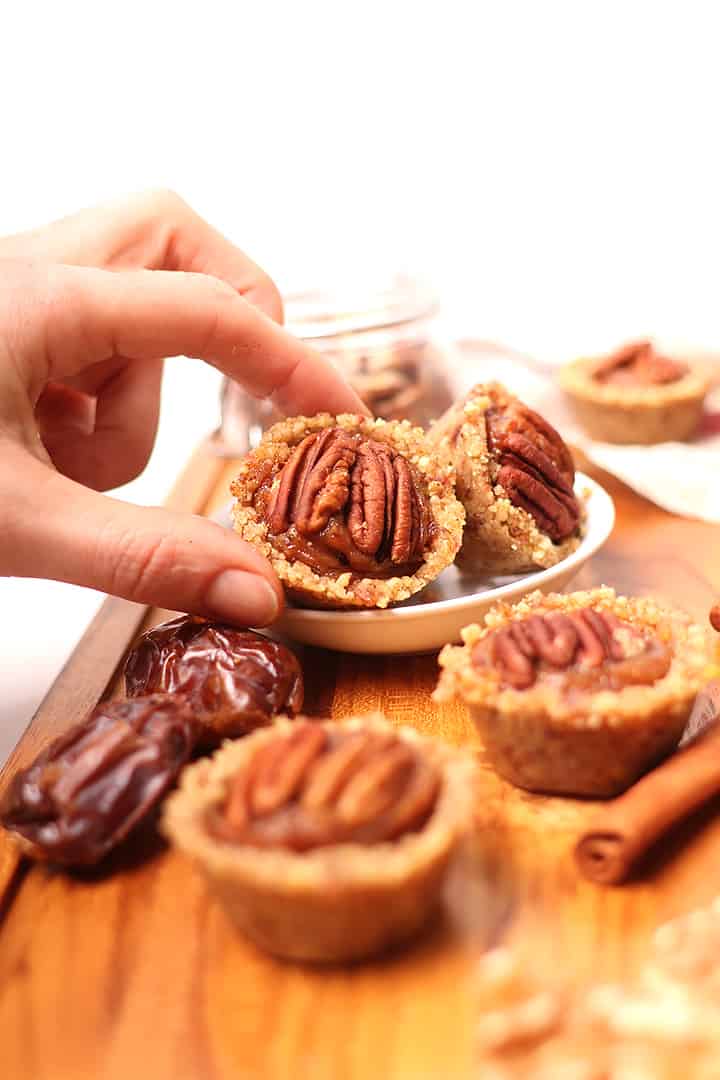 These Raw Pecan Pie Tartlets are made with just three ingredients! That's right, this decadent dessert is made from walnuts, dates, and pecans alone for a vegan, gluten-free, refined sugar-free, and wholesome holiday dessert.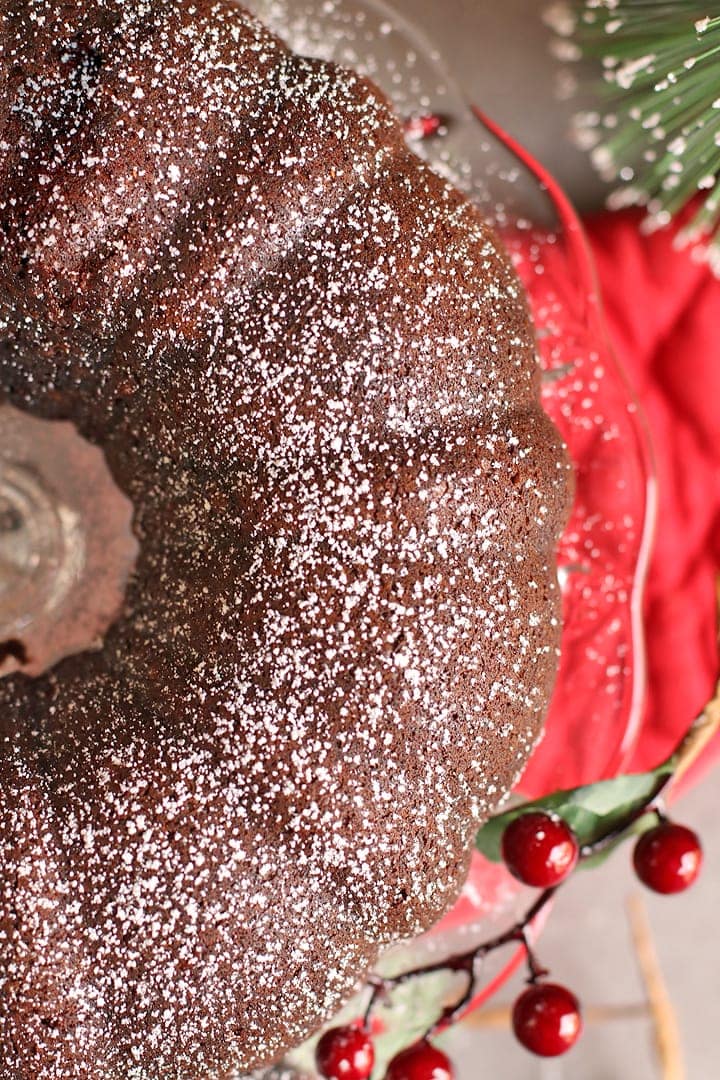 This Vegan Gingerbread Cake is the perfect dessert for your winter holidays! It's a sweet and spicy cake filled with gingerbread flavors and dusted with powdered sugar. Serve with homemade holiday nog!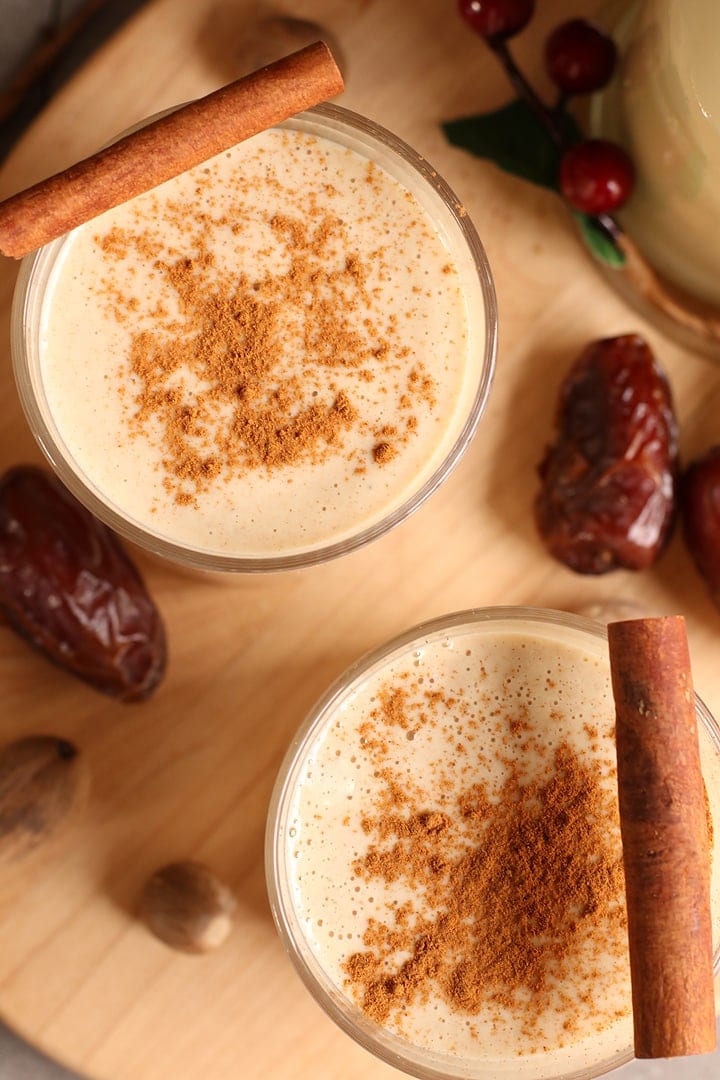 This homemade Vegan Holiday Nog is made with homemade cashew milk, raw cashews, and Medjool dates for a rich and creamy holiday drink. It's so good, no one will believe it's vegan!
That's it! My 12 favorite vegan Christmas recipes. What are your favorite recipes?
Written by Sarah McMinn
If you give one of these recipes recipe a try, snap a photo and share it on Instagram. Make sure to tag
@mydarlingvegan
so I can see your creations!