Maple Balsamic Brussels Sprouts with Hazelnuts and Rosemary
Perfectly tender roasted Maple Balsamic Brussels Sprouts tossed together with roasted hazelnuts and rosemary for the perfect simple and delicious vegetable side dish.
It's hard to imagine a time that I didn't like Brussels sprouts.
Now I can barely stop myself from eating an entire pound of these delicate, buttery, and oh so delicious vegetables. But yes, there was a time when I thought they were the epitome of bad, the worst punishment a parent could give a kid. I was probably around 5 when I made that definitive choice to hate the vegetable and so, sadly for me, I didn't touch the things again until I was well into my 20s.
I've been making up for lost time with Brussels sprouts for about a decade now, which means I've made A LOT of them. I think it's safe to say these Maple Balsamic Brussels Sprouts with Hazelnuts and Rosemary are probably the best I've ever had.  It really doesn't get better than this.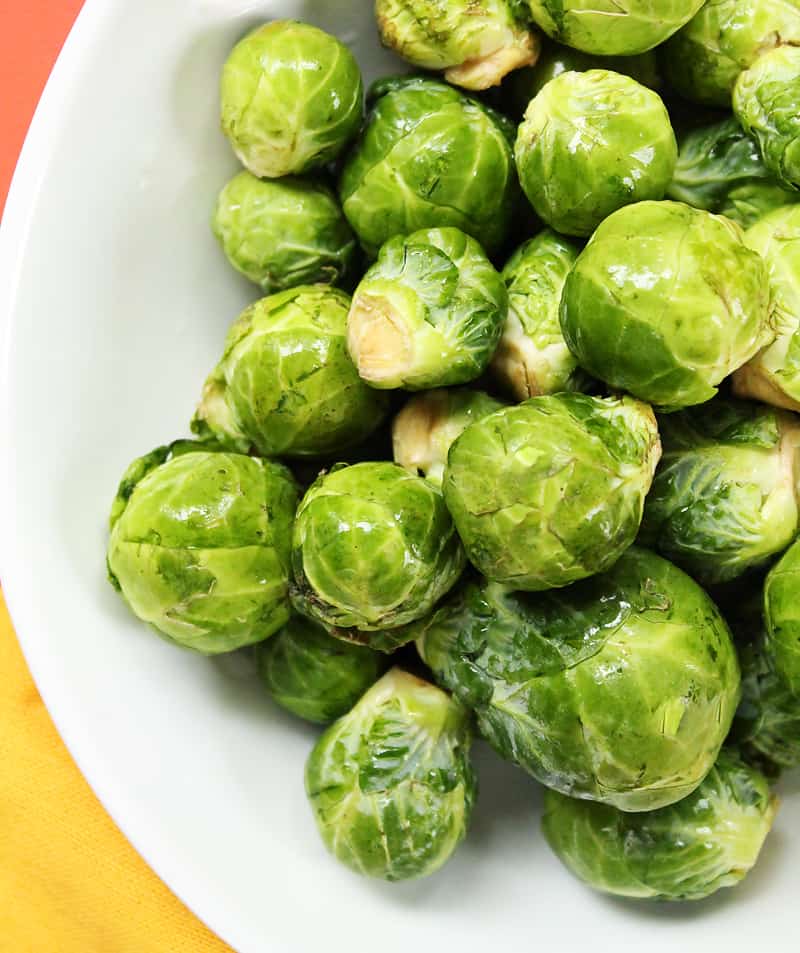 Ingredients for Maple Balsamic Brussels Sprouts
For these Brussels Sprouts you will need: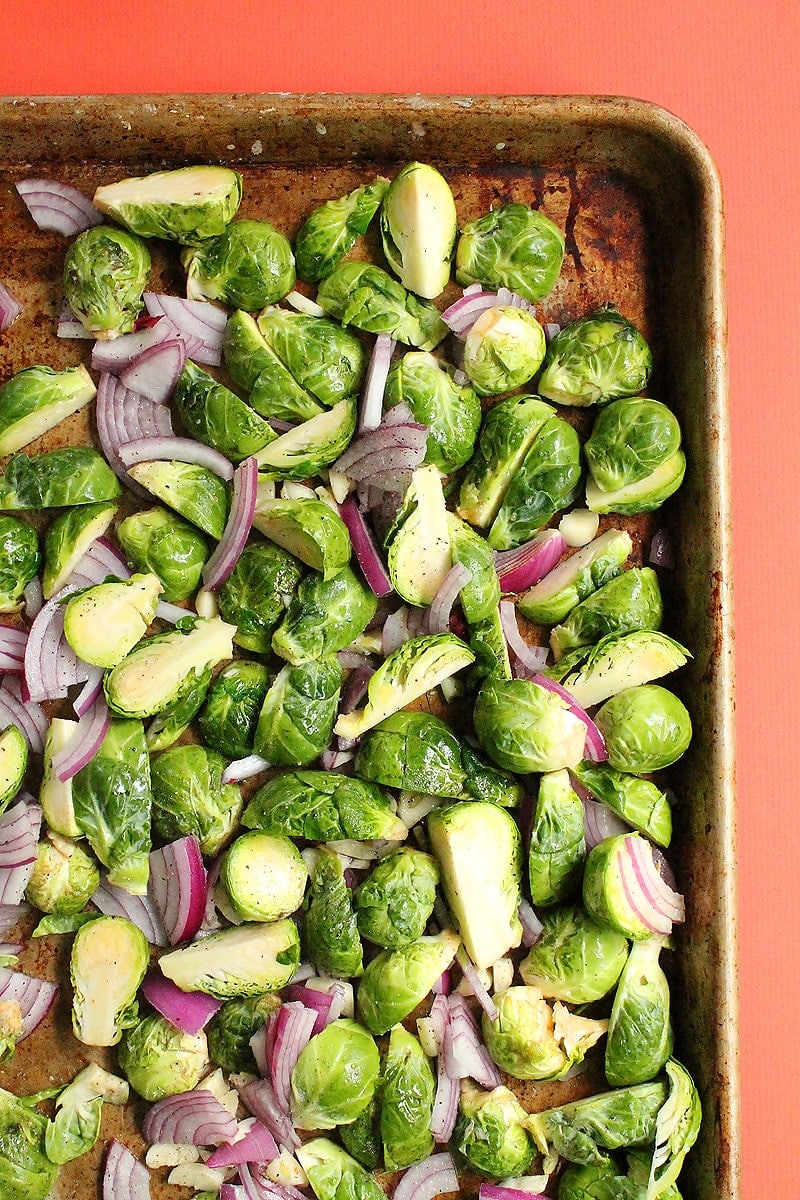 HOW TO MAKE Vegan Roasted Brussels Sprouts
This Balsamic Brussels Sprouts recipe is easy to make and can be done in about 50 minutes. It's the perfect side dish for your holiday meals and Sunday dinners.
To make the Maple Balsamic Brussels Sprouts, follow these three simple steps
Wash and halve the Brussels Sprouts and toss them with oil, onions, garlic, rosemary, salt, and pepper. Spread onto a baking sheet in a single layer and bake for about 30 minutes, stirring occasionally, until browned on the outside and tender on the inside.
Stir together balsamic vinegar and maple syrup and set aside.
Remove from oven and toss with hazelnuts and maple balsamic glaze.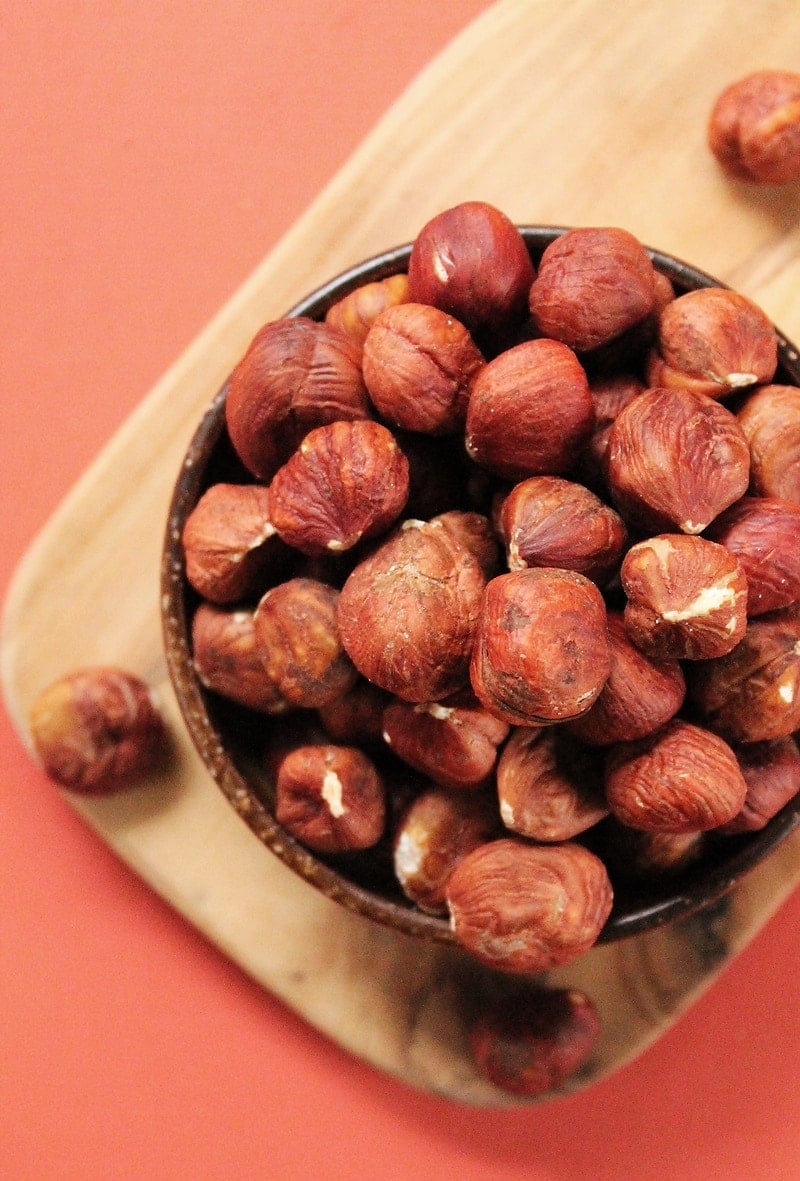 SERVING AND STORING BALSAMIC BRUSSELS SPROUTS
Serve these Balsamic Brussels Sprouts immediately.
Serve as part of your holiday meal or with homemade vegan soup.
Leftovers can be stored in an airtight container in the refrigerator for up to 3 days. To reheat, cover with tin foil and gently reheat in the oven at 350F.
IS THIS RECIPE GLUTEN-FREE?
Yes! It is.
WHAT TO SERVE WITH Vegan Brussels Sprouts
This vegan Brussels Sprouts recipe makes the perfect holiday side dish. Here are a few recipes to accompany it:
Now that's a fully vegan Thanksgiving meal right there!