The most delicious vegan Chinese recipes on the internet. Better than takeout, make these recipes from the comfort of your own home! Classic Chinese recipes made vegan! Stir fry, noodles, tofu, and more!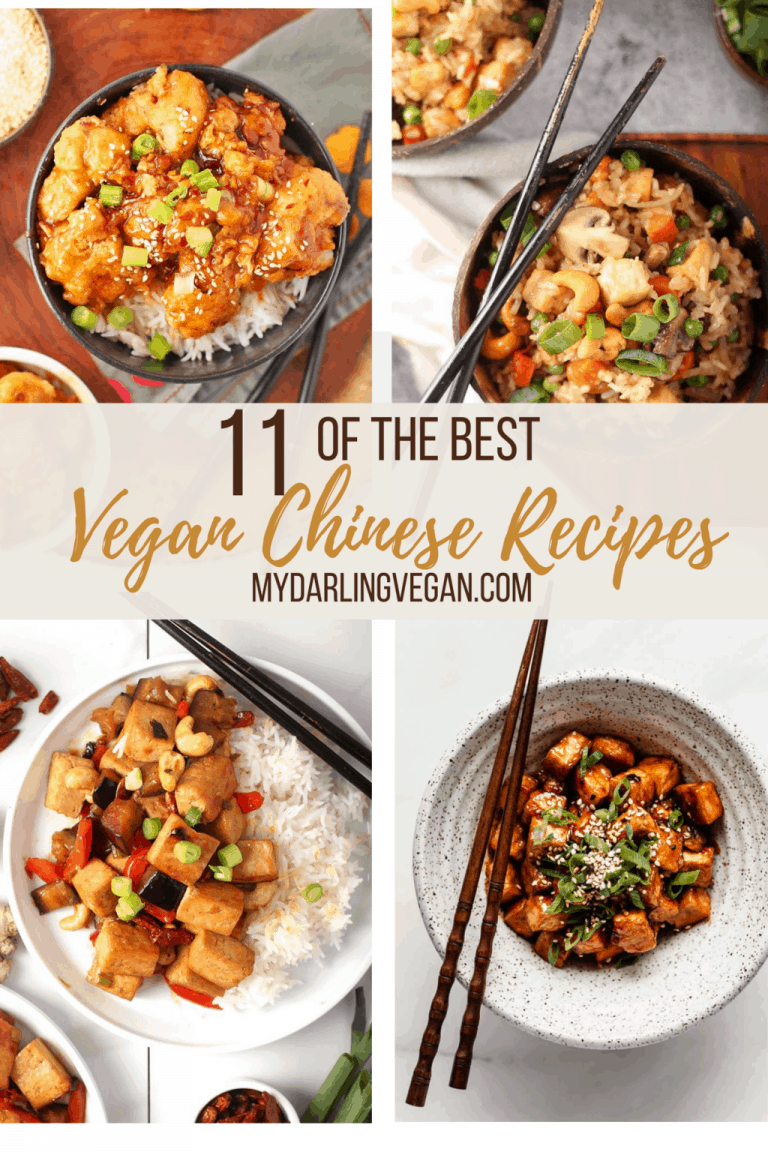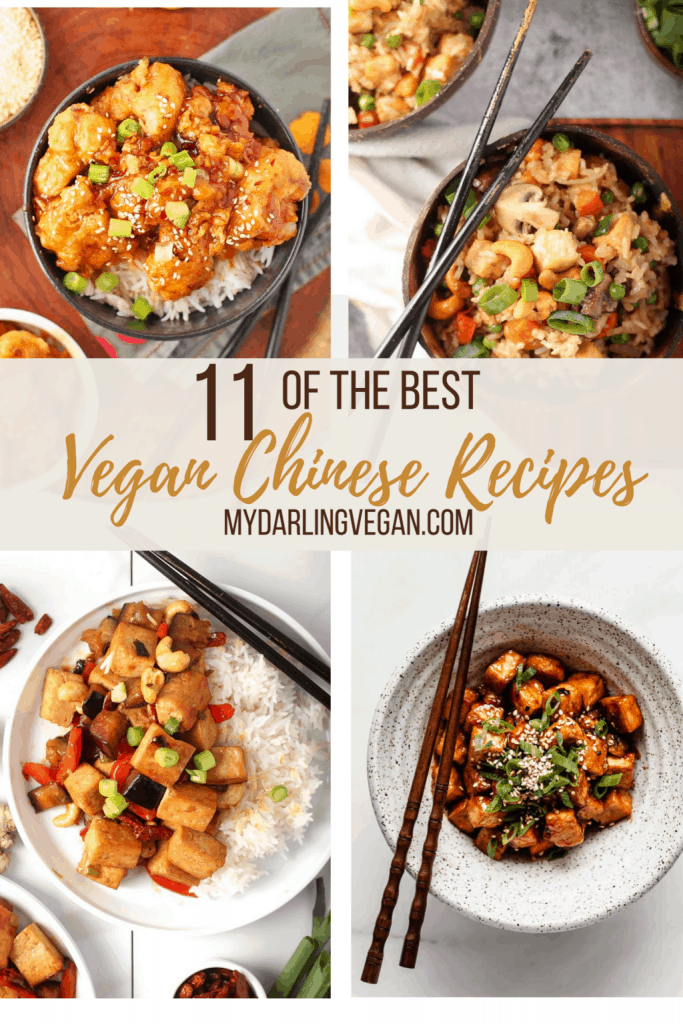 Disclosure: This post may contain affiliate links.
What is better than takeout?
Simple vegan Chinese recipes that can be made in the comfort of your own home! These classic Chinese dishes are easy, delicious, and highly versatile. Most of them can be made in just about 30 minutes! So save on money and make take out at home this week.
You'll find everything from stir fries to Chinese "chicken" to your favorite tofu dishes, noodles, appetizers, and more!
Tips and Tricks
Most of these recipe can be made gluten-free. A few gluten-free alternatives to keep in mind: make sure to use Tamari instead of soy sauce and rice noodles in place of udon or spaghetti.
Many of these recipes are served over rice. You can use your favorite rice of choice. Make sure to follow the instructions on the back of the packaging as cooking time will vary on different rice varieties.
Most of these recipe are highly versatile. Feel free to adjust the heat, add or substitute vegetable, or switch out the protein for your favorite plant-based alternative.
---
Vegan Chinese Recipes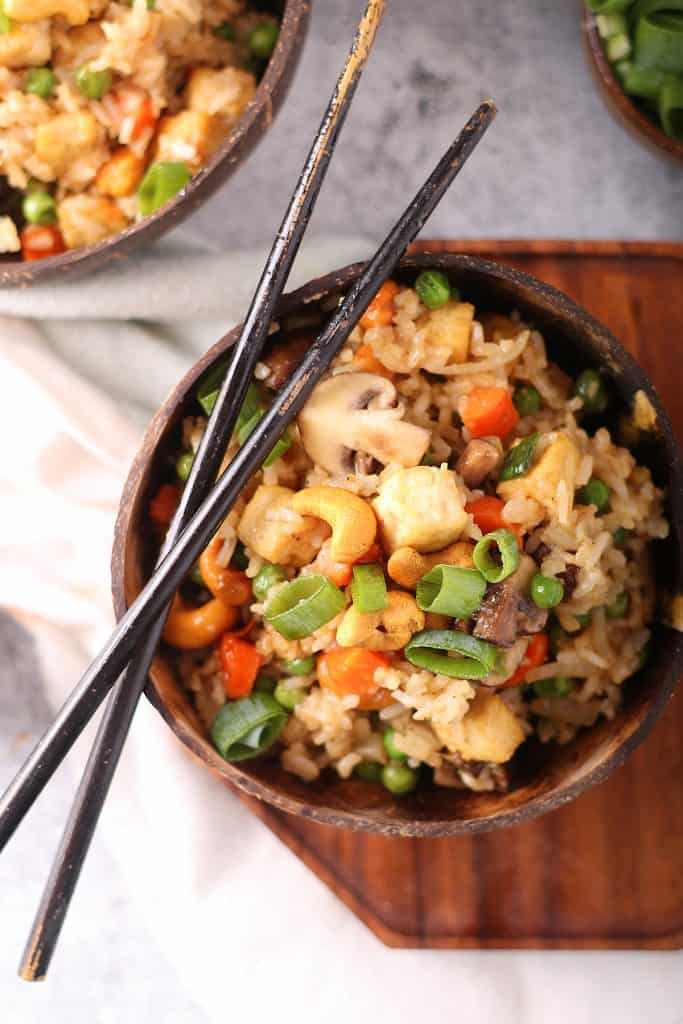 Vegan Fried Rice w/ Tofu
Make takeout at home! This Vegan Fried Rice is made with crispy tofu, carrots, peas, and cashews for a hearty and delicious plant-based and gluten-free meal the whole family will love.
Recipe »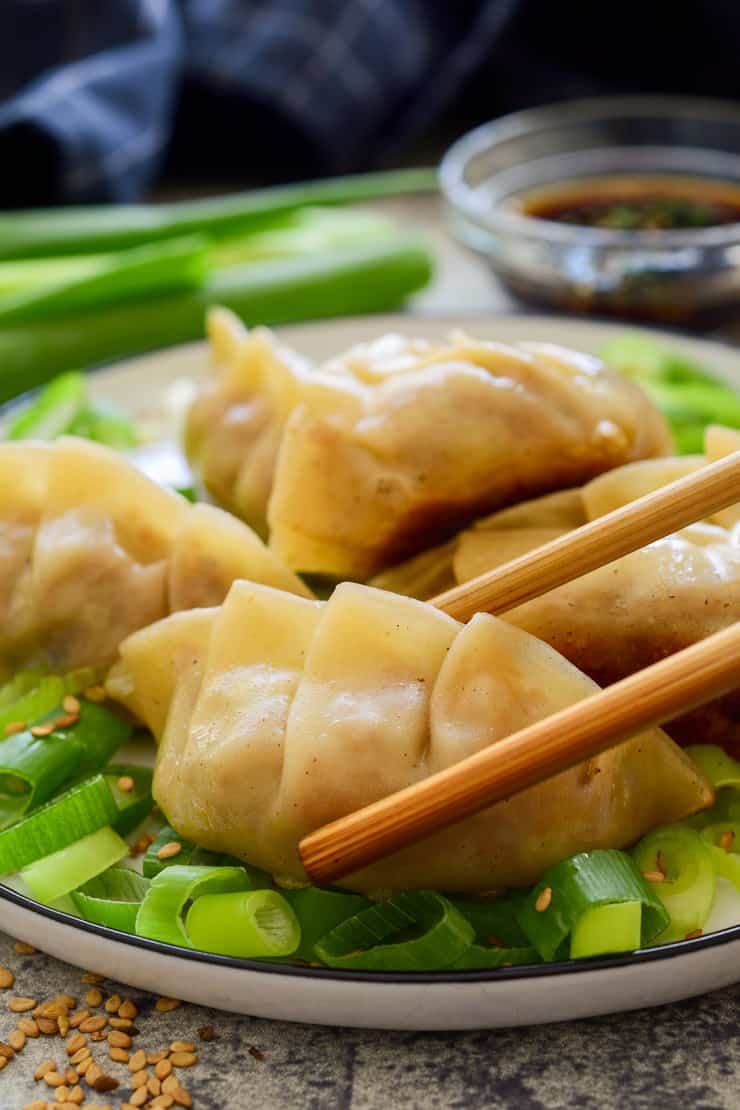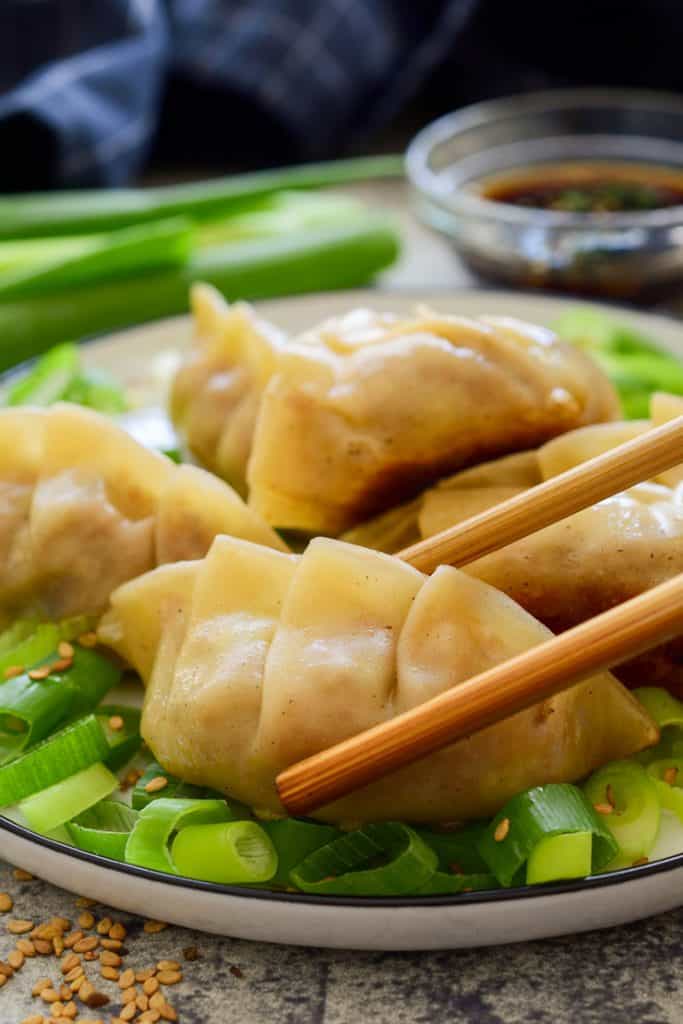 Vegan Dumplings
Photo Credit: Cilantro and Citronella
These vegan dumplings feature a faux pork, shiitake and cabbage filling. They are the "meatiest" vegan dumplings out there and they are surprisingly easy to make!
Recipe »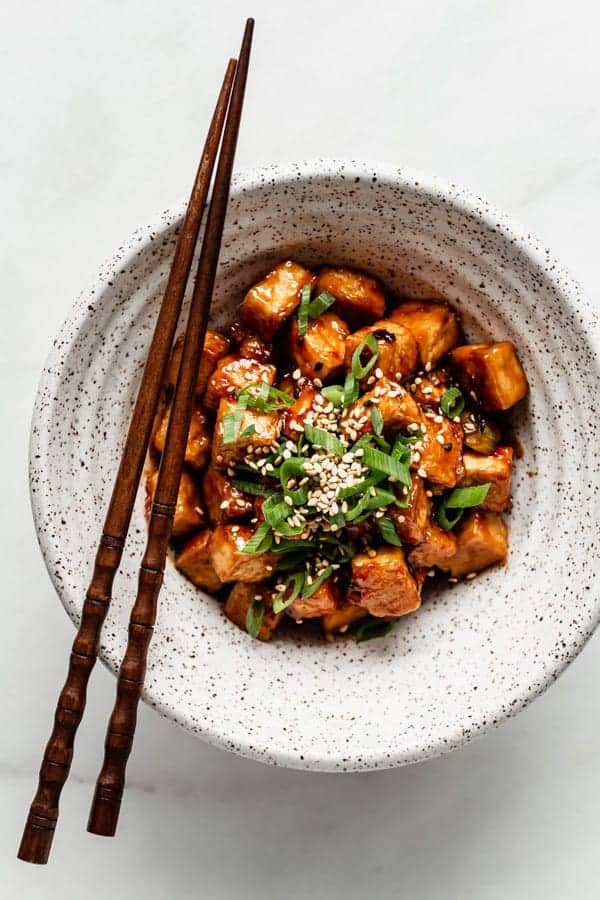 General Tso Tofu
Photo Credit: Choosing Chia
This General Tso's Tofu is delicious! It's made with crispy, saucy tofu that everyone will love. It's ready in under 30 minutes for a quick and easy vegan dinner recipe.
Recipe »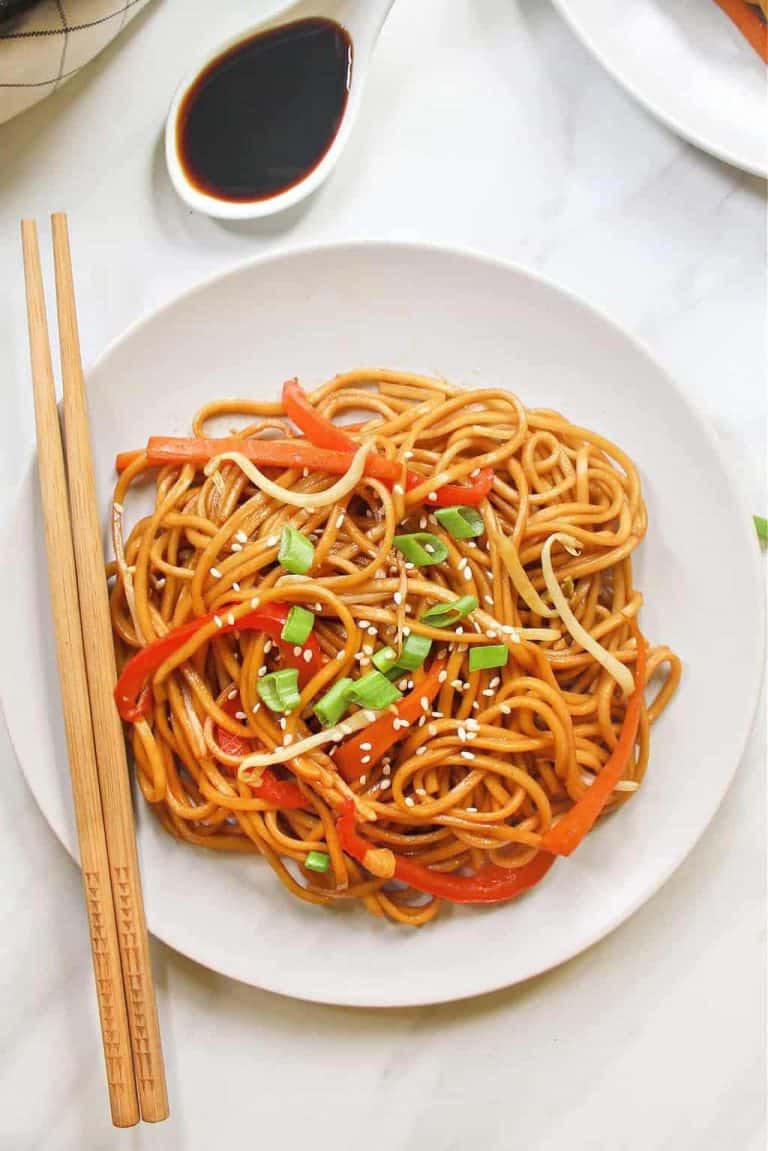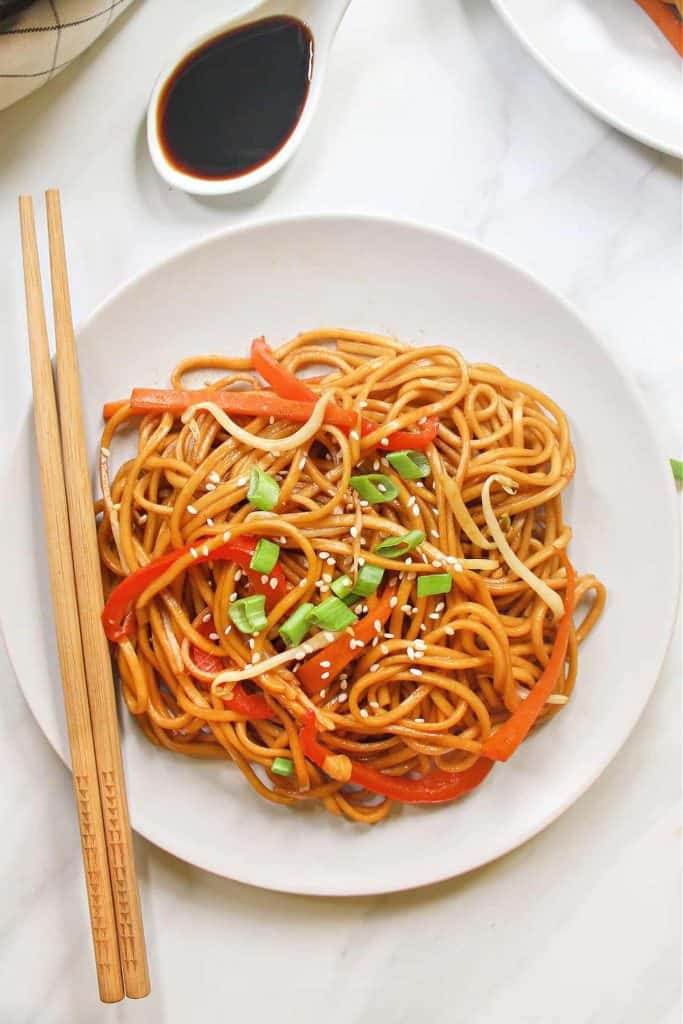 Vegan Vegetable Lo Mein
Photo Credit: Vegan Huggs
This Easy Vegetable Lo Mein recipe is a delicious, one-pan meal that is done in 30 minutes or less. You'll get a plateful of veggies and chewy, silky noodles that are covered in a scrumptious umami-flavored stir-fry sauce!
Recipe »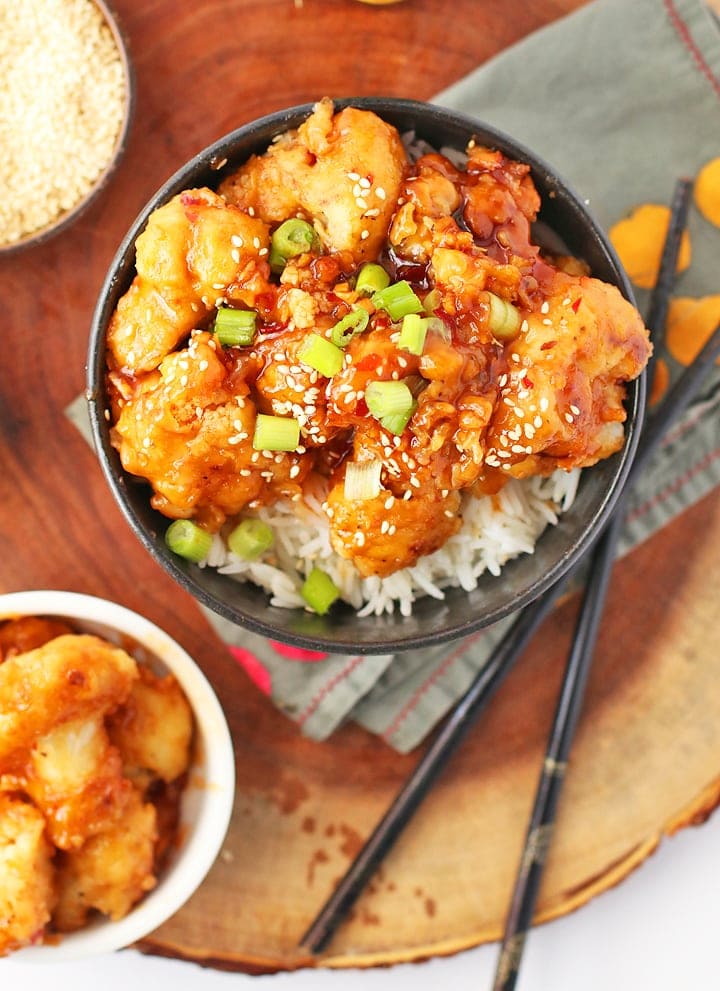 Sticky Sesame Cauliflower
Make your own Chinese food at home with this Sticky Sesame Cauliflower with a healthy twist. Vegan, baked, and made with no refined sugar!
Recipe »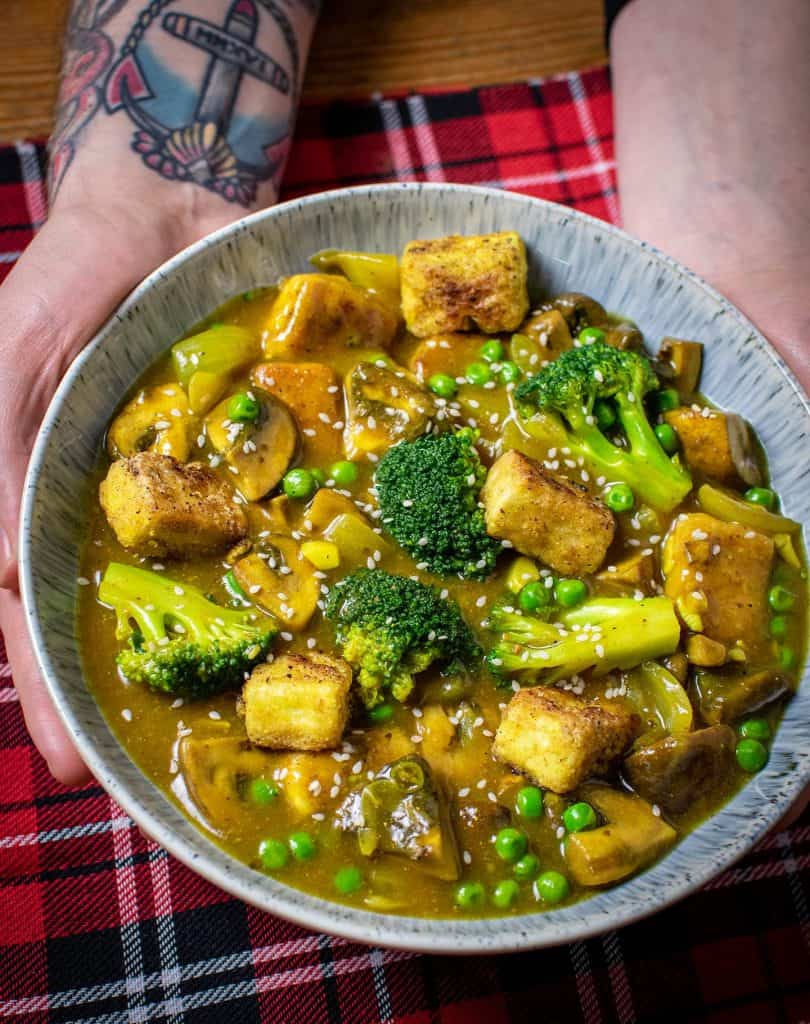 Vegan Chinese Curry
Photo Credit: Vegan Punks
Get your Chinese food fix with this Vegan Chinese Curry. Crispy tofu and broccoli mixed with a spicy curry sauce for a better-than-take-out weeknight meal.


Recipe »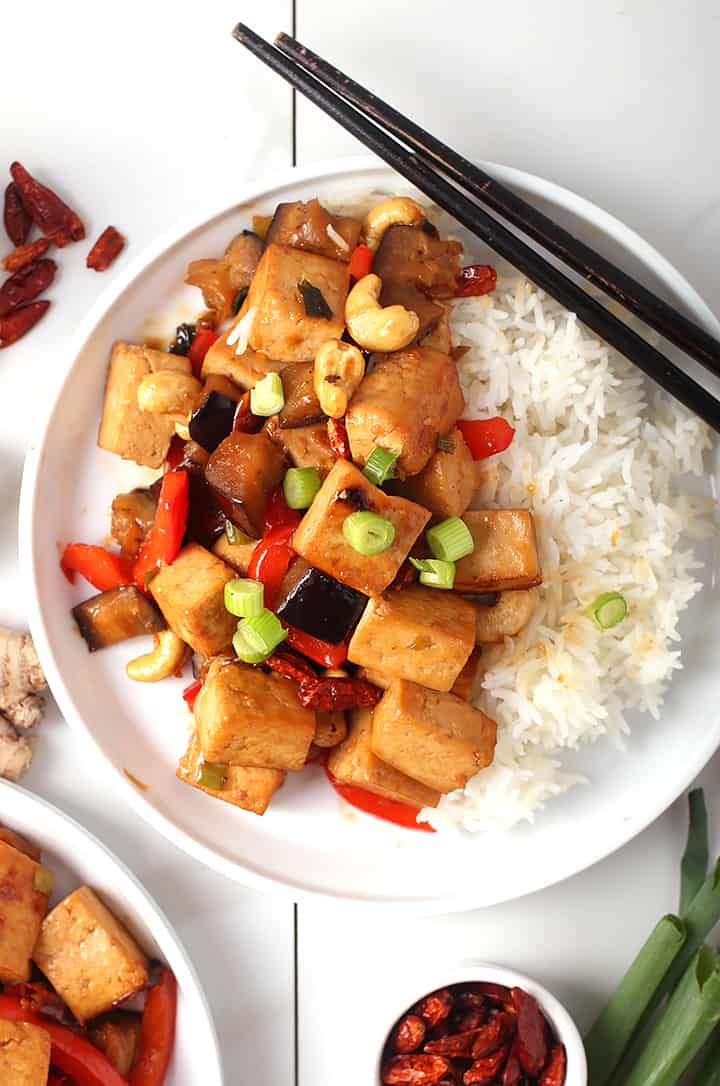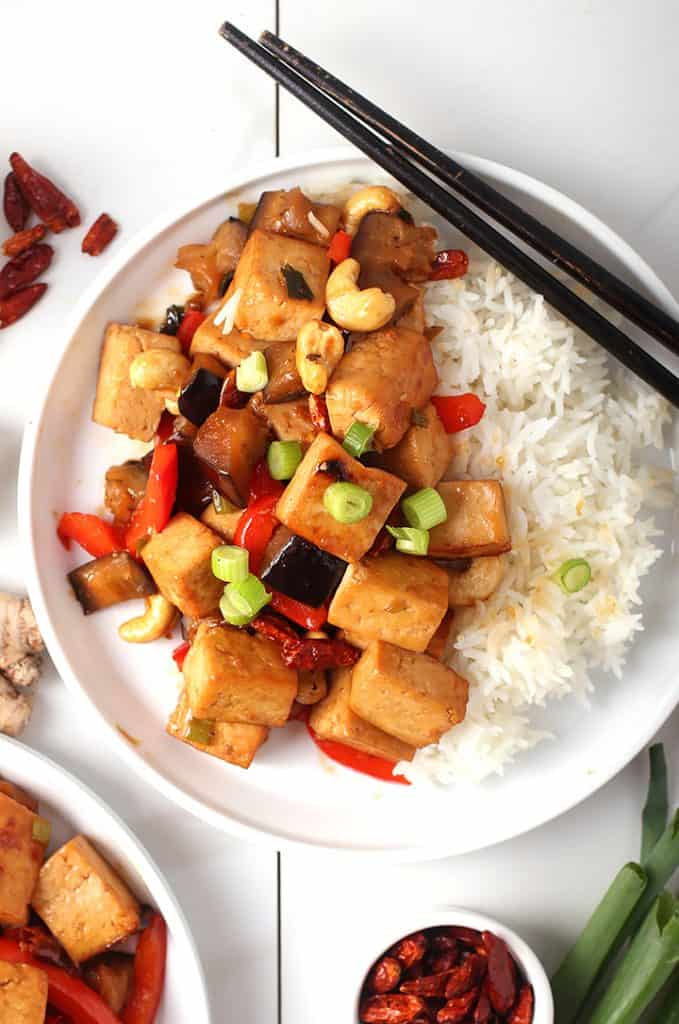 Kung Pao Tofu with Eggplant
You're going to love this Kung Pao Tofu. Tofu marinated in a sweet, spicy, and salty sauce and sautéed with bell peppers, red chilis, and eggplant for an easy vegan meal. Made in under 30 minutes!
Recipe »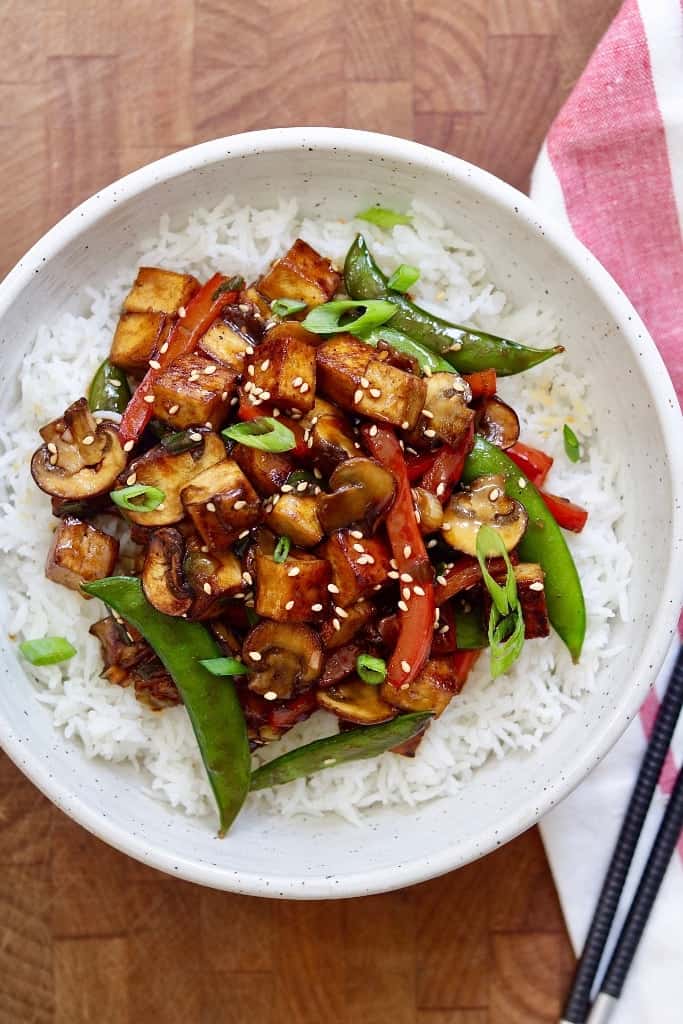 Chinese Tofu Stir Fry
Photo Credit: The Cheeky Chickpea
Enjoy this better-than-take-out meal from the comfort of your own home! It's a delicious stir-fried veggies and tofu tossed in a sesame soy ginger sauce for an easy vegan and gluten-free meal. Made in just 30 minutes!
Recipe »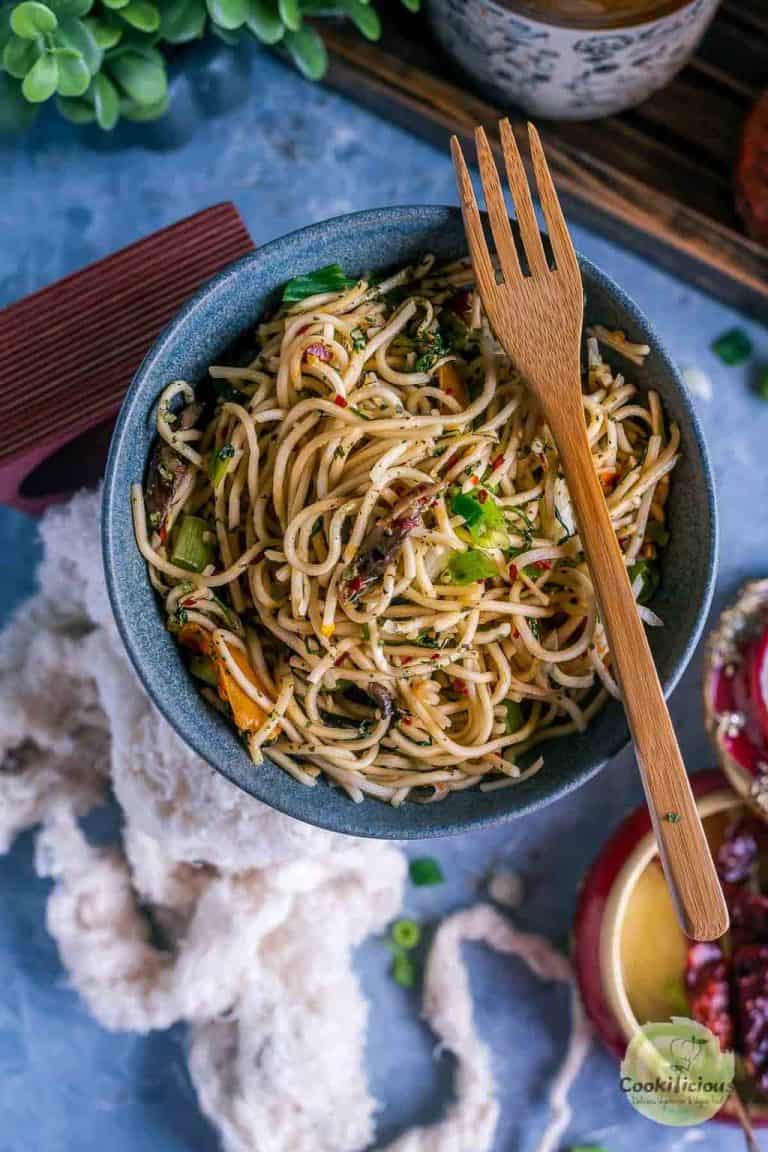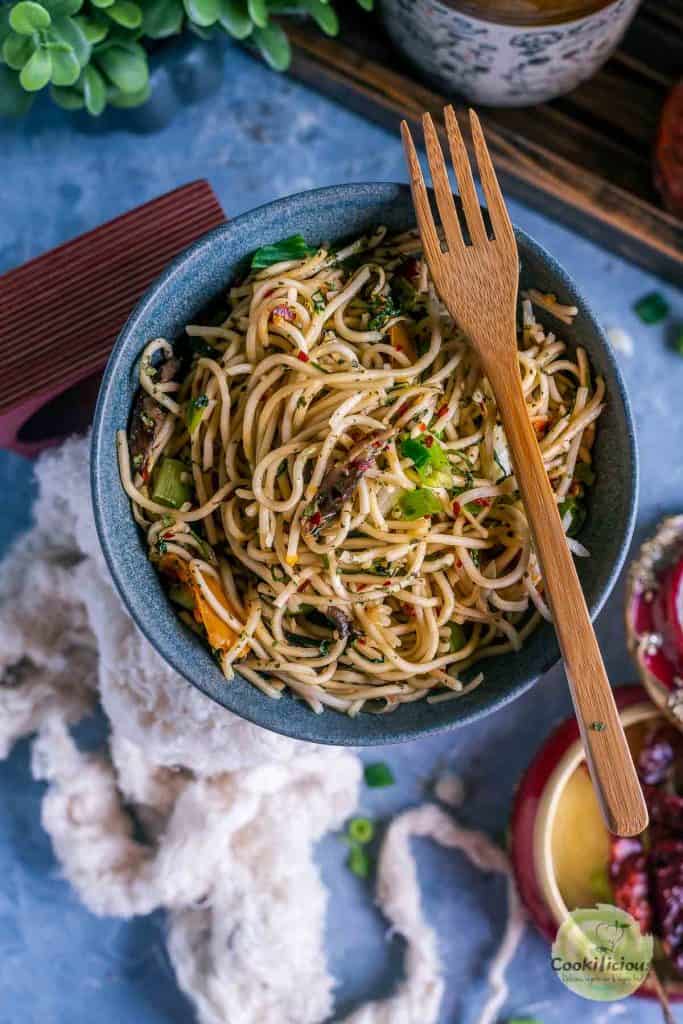 Hot and Spicy Cilantro Noodles
Photo Credit: Cookilicious
These Cilantro pot noodles are simply irresistible. They are packed with flavors - hot, spicy, and delicious! Better yet? You can make them in only 20 minutes!
Recipe »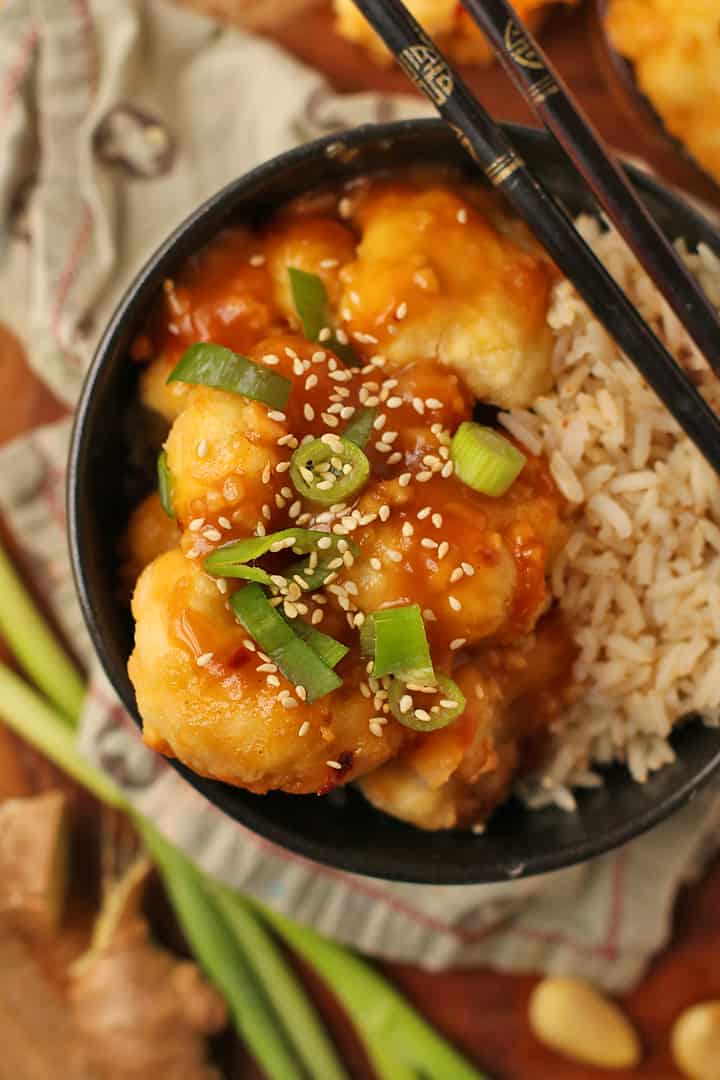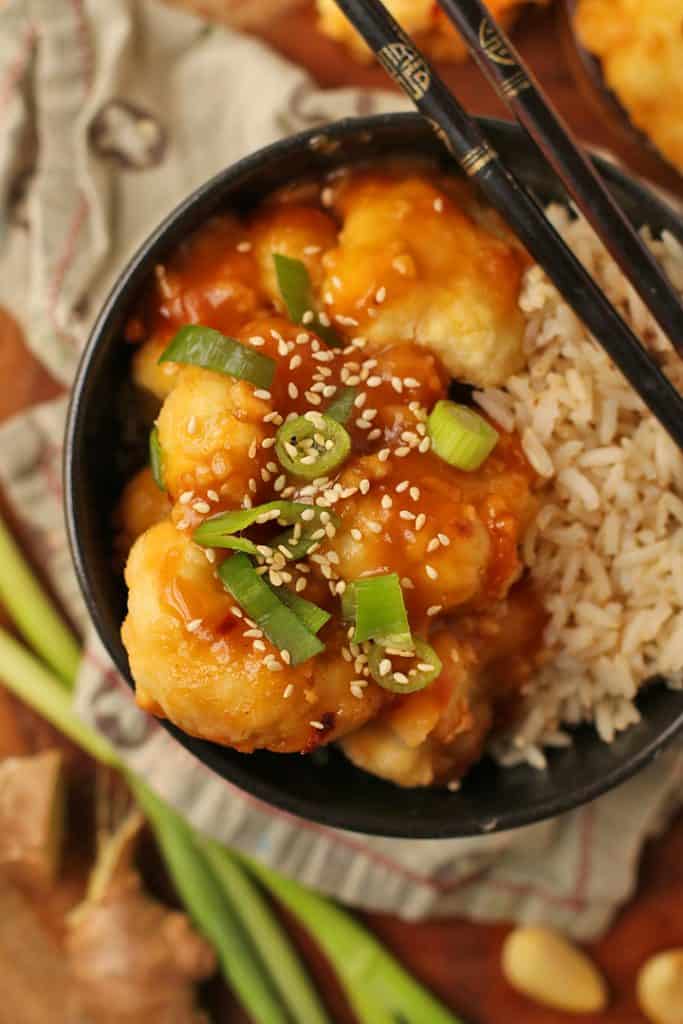 Orange Cauliflower
Make take out at home with this healthier vegan Orange Cauliflower. Cauliflower florets coated in a sweet orange sauce and baked until they are melt-in-your mouth good. Ready in just 45 minutes!
Recipe »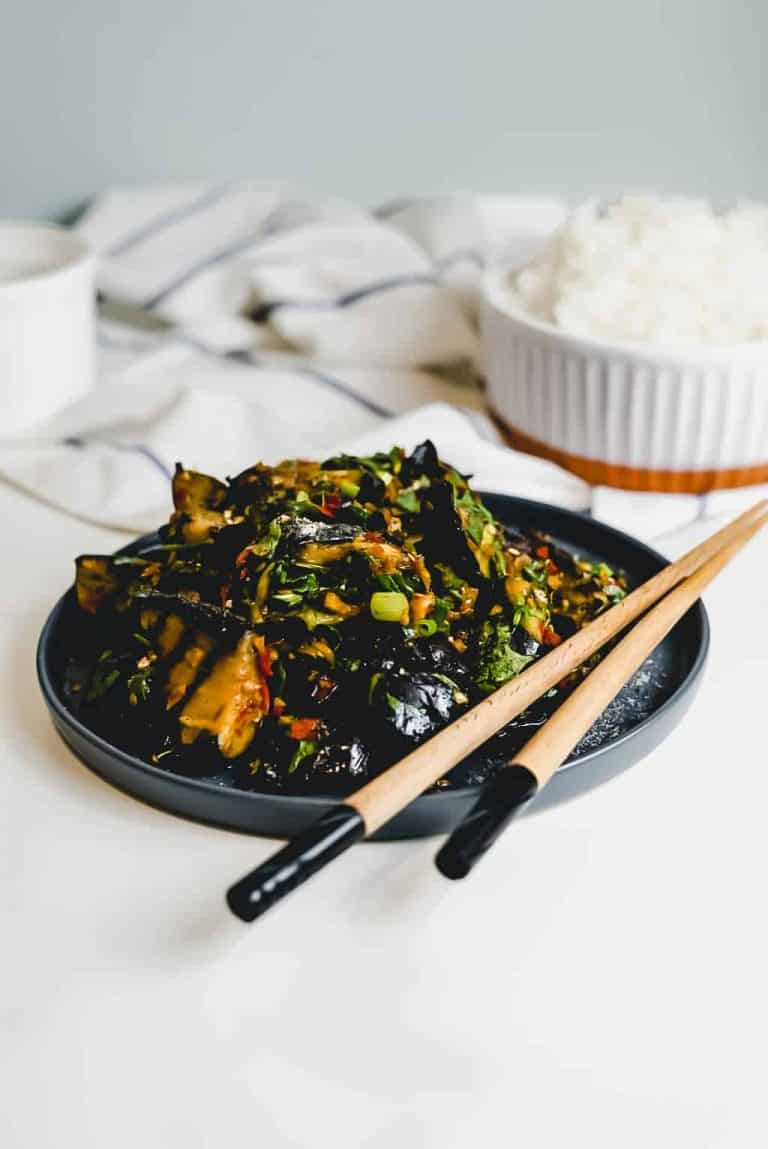 Chinese Sichuan Eggplant
Photo Credit: Ethically Living
You're going to love this classic Chinese Dish! Soft, melt in your mouth eggplant combined with veggies and the perfect spice blend for an easy vegan Chinese dinner.
Recipe »
More Vegan Recipe Roundups
That's it! 11 incredible vegan Chinese recipes. Now let's get cooking!
If you give one of these recipes recipe a try, snap a photo and share it on Instagram. Make sure to tag
@mydarlingvegan
so I can see your creations!