These simple Vegan Strawberry Shortcakes are made with cream biscuits, fresh strawberries, and coconut whipped cream for an easy springtime dessert.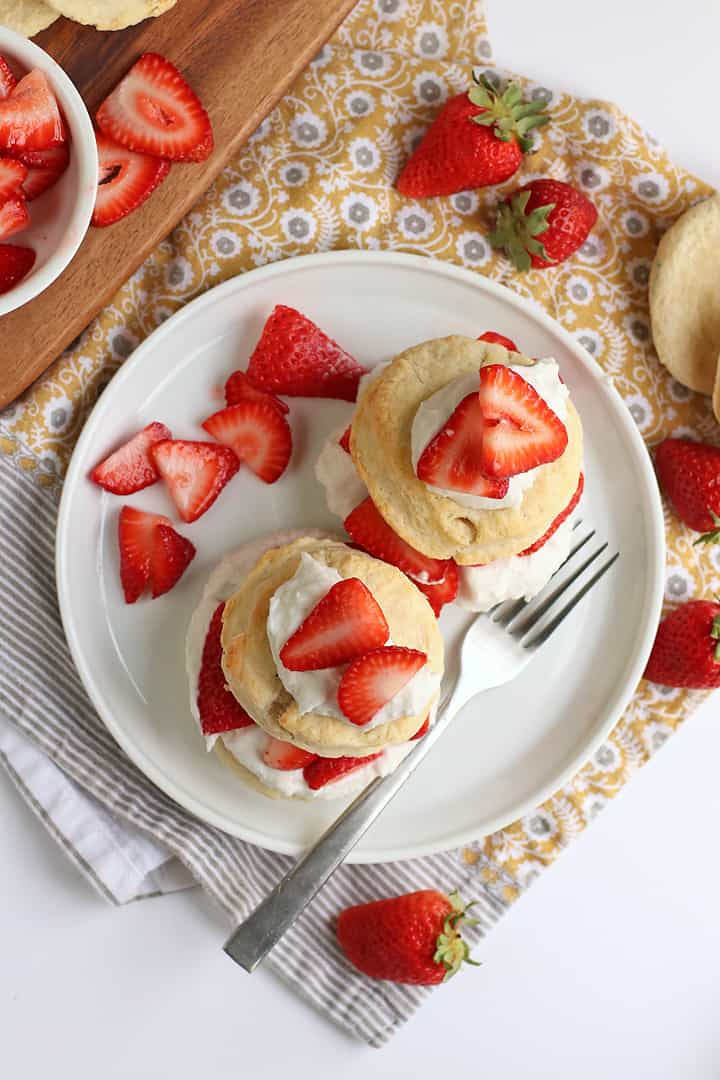 It finally happened, friends!
Spring has arrived. The darkness has slowly dissipated and, it turns out, behind all those grey, rainy clouds is this big, beautiful, blue sky that with it brings heat, and joy, and all the good feelings. A long winter in Oregon can make you forget about all the good feelings.
And so, lets celebrate the good feelings, the blue skies, and the arrival of spring with one of my favorite classic dessert. Yes, today we will be diving right into these delicious and simple vegan strawberry shortcakes.
Ready? Let's take a look!
Growing up strawberry shortcake was among my favorite desserts, just behind angel food cake (and friends, I am working on veganizing that recipe as we speak) and fruit pizza (yeah, and I'll get on that too).  The sweet and the creamy and the buttery biscuit flavors. So good! As an adult, however, I don't often about this delightful dessert.
And then the strawberries start peaking out of the ground.
In case you don't know, Oregon makes some of the best strawberries. Every year in mid June, I pack the kids up in the car and head to Sauvie Island where we spend several hours out in the fields strawberry picking. I should say, I spend several hours out in the fields strawberry picking. The kids spend several hours out in the fields strawberry eating. But strawberry-stained and all, it's one of my favorite early summer traditions. Fresh strawberries everywhere!
And what is the first thing I do with my fresh batch of strawberries?
Make vegan Strawberry Shortcake, of course!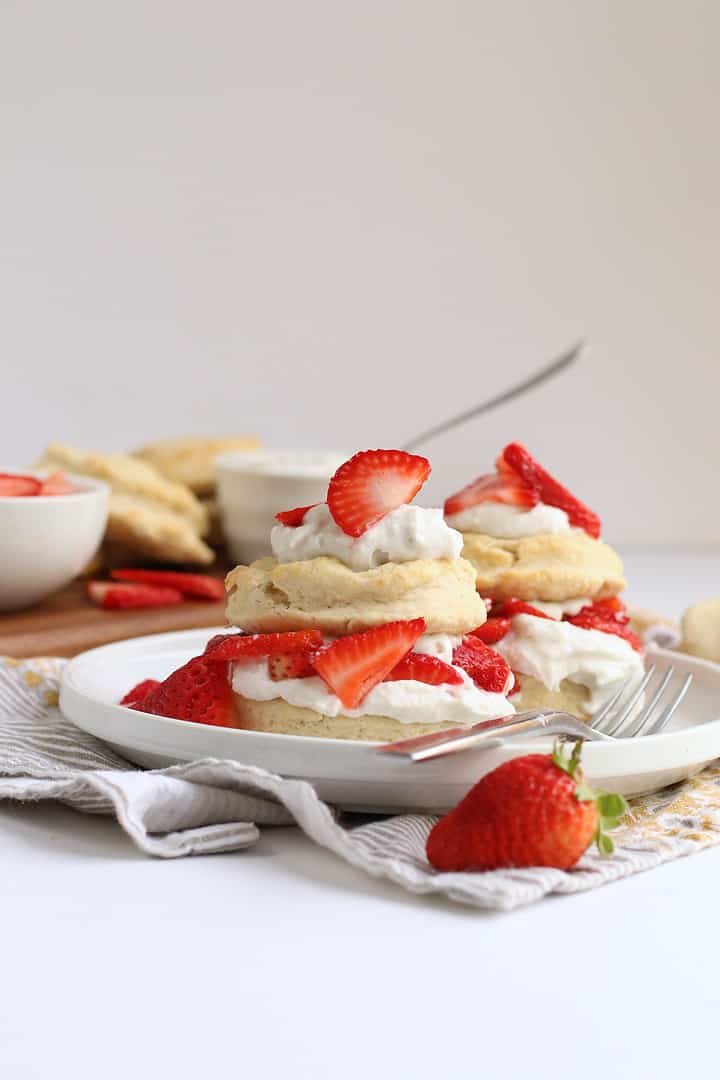 These vegan strawberry shortcakes are made with a simple coconut cream biscuit then filled with fresh Oregon strawberries, and coconut whipped cream for a refreshing and delightful late spring/early summer dessert that satisfies the tastebuds and warms the spirit as it brings another reminder that spring has sprung.
So, celebrate this time of year with the people you love most in the world and some of these vegan strawberry shortcake.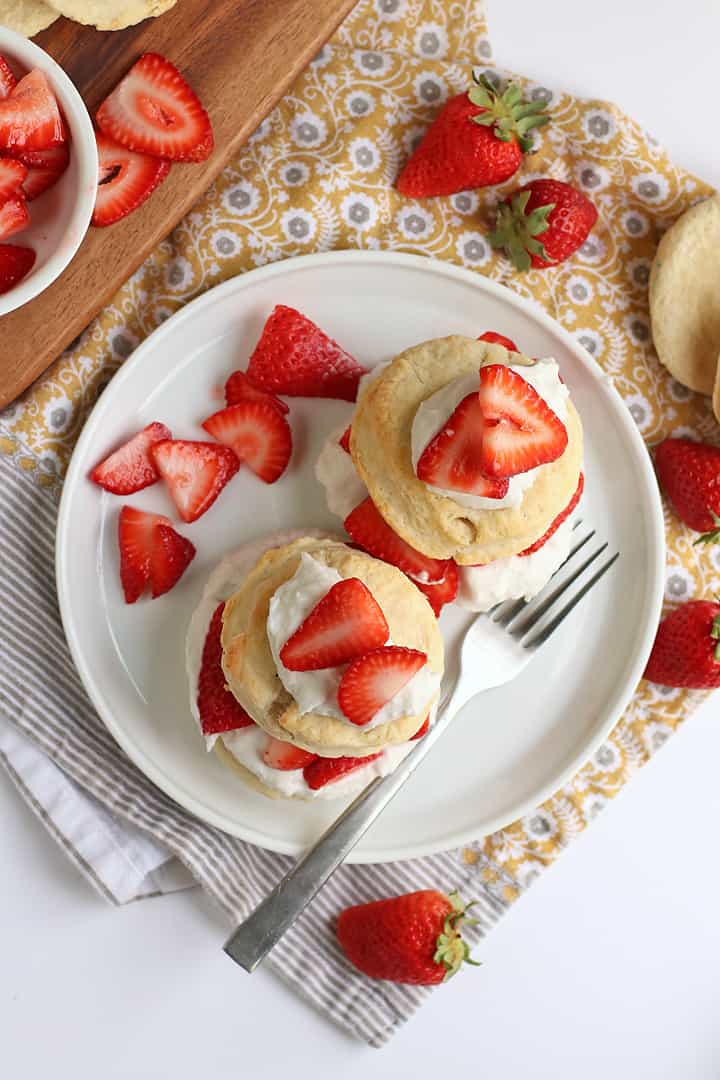 Vegan Strawberry Shortcakes
Ingredients
Coconut Cream Biscuits
2

cups

all-purpose flour

plus more for dusting the surface

1

tablespoon

baking powder

3

tablespoon

granulated sugar

1/2

teaspoon

salt

nondairy milk,

for brushing
Strawberries
2

cup

strawberries,

thinly sliced

2

tablespoons

granulated sugar
Coconut Whipped Cream
2

can full fat coconut,

solids only

1/2

cup

powdered sugar

1

teaspoon

vanilla extract
Instructions
Preheat the oven to 425 degrees F. Line a

baking sheet

with parchment paper and set aside.

Stir together the strawberries with 2 tablespoons granulated sugar and refrigerate for at least 1 hour to let the strawberries release some of their juices.

Meanwhile, make the cream biscuits. Stir together flour, baking powder, sugar, and salt in a bowl. Fold in the coconut milk until the dough is evenly hydrated. Turn the dough out onto a floured surface, sprinkled a little more flour on top, then roll dough to about 1/2" thick.

Using a

4" circle cutter

, cut out 12 circles. You can combine scraps and re-roll if needed.

Place 6 biscuits on parchment paper, brush with nondairy milk. Stack the remaining 6 biscuits on top so that each biscuit is two-high. Bake biscuits for 20-25 minutes until golden brown. Remove from oven, remove tops, and let cool.

To make coconut whipped cream, whip up coconut solids with a

hand held mixer

. Add powdered sugar and vanilla extract and whipped until coconut cream is similar in texture to whipped cream.

Assemble the shortcakes by layering a spoonful of coconut whipped cream and sliced strawberries on the bottom layer of each biscuit. Top with 2nd biscuit and a dollop of whipped cream and a few strawberry slices.

Serve immediately.
Nutrition Facts
Vegan Strawberry Shortcakes
Amount Per Serving
Calories 249
% Daily Value*
Sodium 197mg 8%
Potassium 320mg 9%
Total Carbohydrates 56g 19%
Protein 4g 8%
* Percent Daily Values are based on a 2000 calorie diet.
This post contains affiliate links.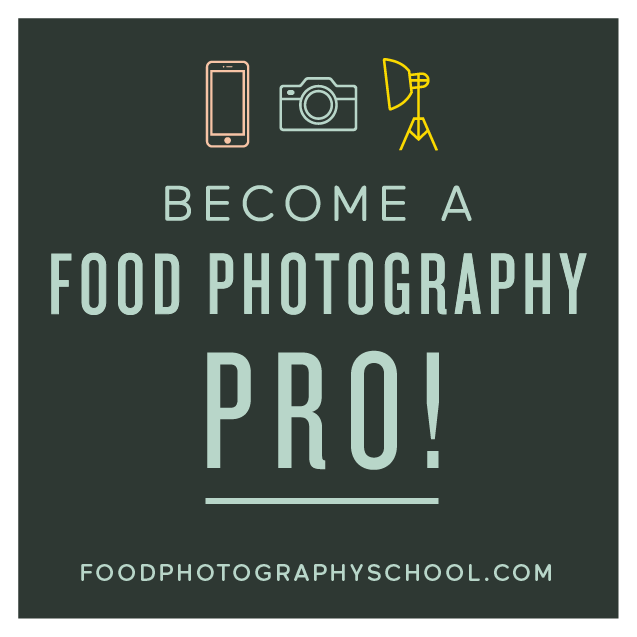 Sign up for
My Darling Vegan Newsletter
get a FREE copy of my Clean Eating Vegan ebook
Advertise Here