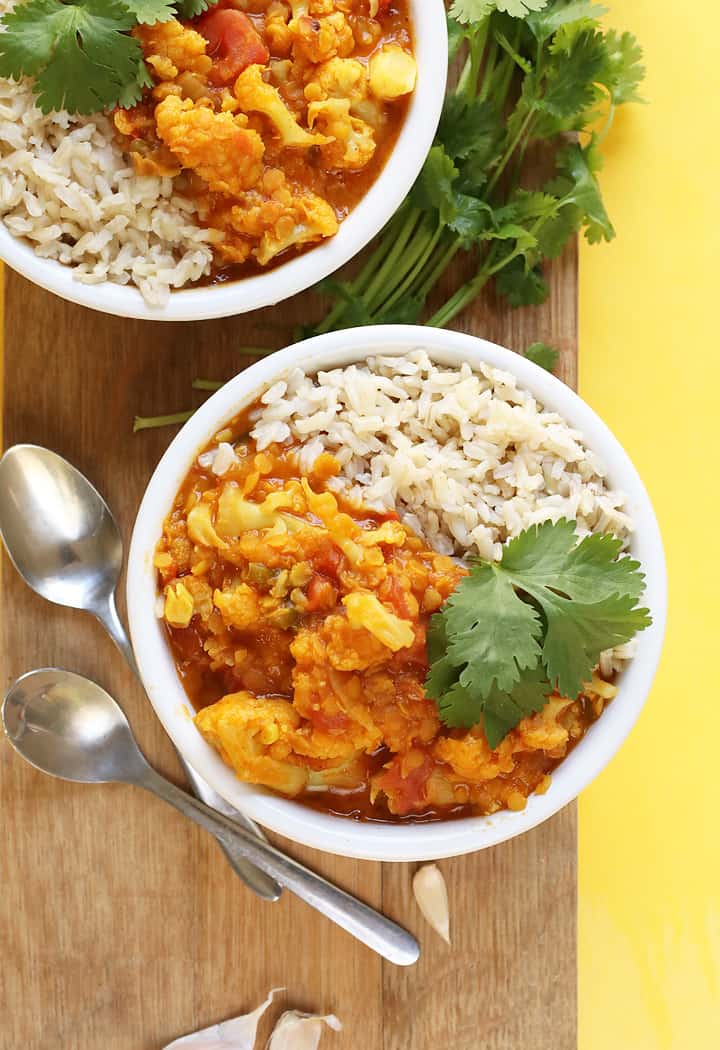 I am back at it with another recipe featuring my favorite new vegetable: the cauliflower!
If you're new, maybe you don't know how much I've been digging cauliflower recently. I mean what's not to love? Why, it's
And today, I'm featuring cauliflower again in this delicious and simple Red Lentil Cauliflower Curry. Yum!
This Red Lentil Cauliflower Curry is inspired by one of my favorite recipes in Angela Liddon's first cookbook, The Oh She Glows Cookbook. After making a similar curry a couple times from her book, I started deviating from the recipe, cutting out some of the vegetables, adding coconut milk, tossing in a few different spices, and after variation upon variation, I ended up with this.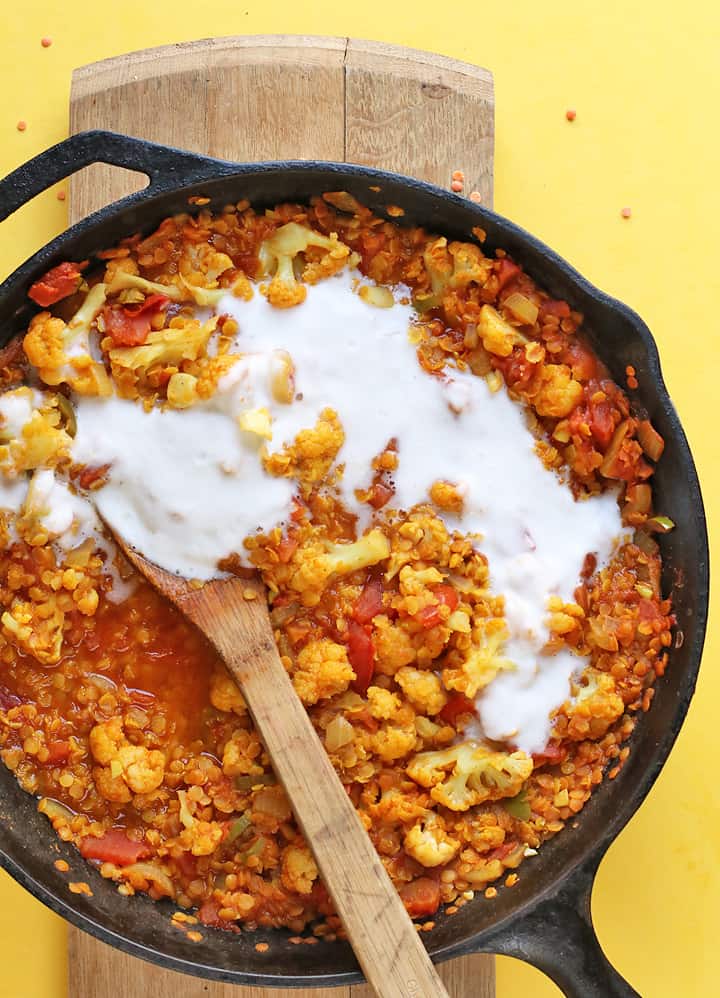 I end up making this, or a variation of this curry about once a week. It's a quick and affordable meal that makes leftovers for days while filling me up with protein and healthy vitamins and minerals. It requires little effort and makes minimal mess.
That's my kind of meal, right there!
So, enjoy the flavors of curry and coconut mixed with the taste and texture of red lentils and cauliflower for a delicious, protein-packed, 1-pot weeknight meal that the whole family will love.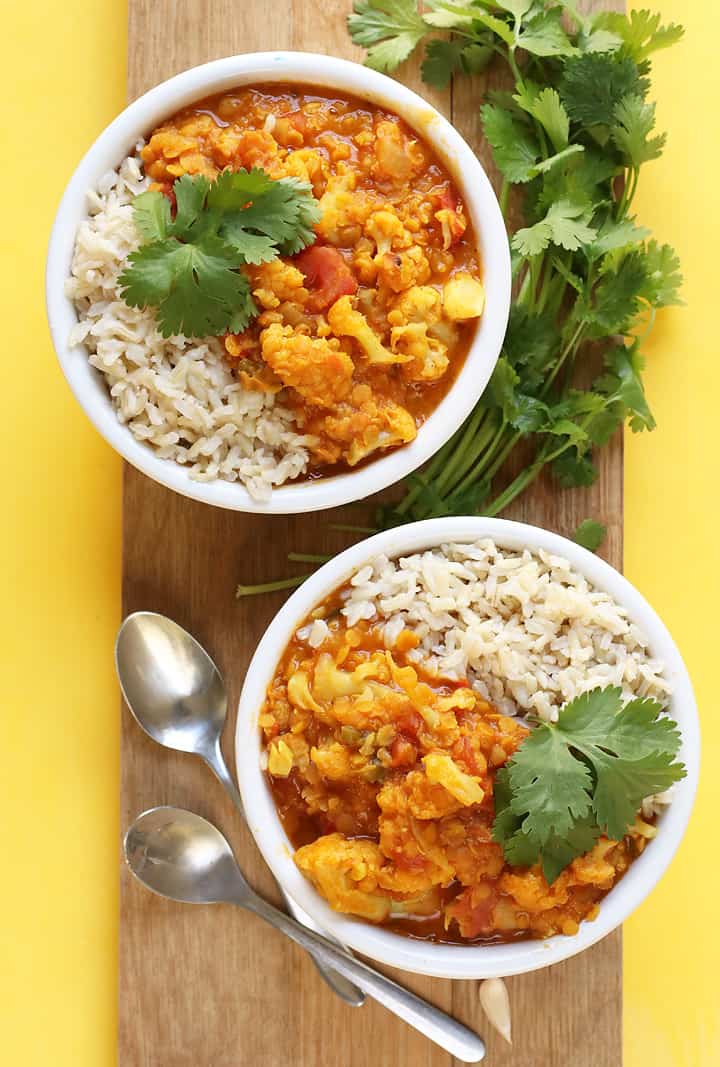 Red Lentil Cauliflower Curry

2017-04-21 18:05:06

Serves 4

Ingredients

1 tablespoon coconut oil
1 small yellow onion, chopped
1 jalapeno, chopped
3-4 cloves garlic, minced
1" fresh ginger, peeled and minced
1 tablespoon curry powder
1 teaspoon cumin
1 can diced tomatoes
1 cup dried red lentils, rinsed
1 small head cauliflower, torn into small pieces
3 cups vegetable stock
1/2 cup coconut milk
Salt and pepper, to taste
2 cups cooked rice
Fresh cilantro

Instructions

Heat the coconut oil in a large cast iron skillet or pot.Once oil is hot, sauté onions and jalapeños for 5-7 minutes, until tender and fragrant. Add ginger and garlic and sauté for another minute or two. Add curry powder and cumin, stirring to coat.
Once onions are evenly coated, add tomatoes, lentils, vegetable broth, and cauliflower to pot and bring to a boil. Reduce heat to a simmer. Cook for 20 minutes, partially covered, stirring occasionally, until lentils and cauliflower are tender.
Add coconut milk, salt, and pepper. Cook for another 1-2 minutes then remove from heat.
Serve over rice with fresh cilantro

My Darling Vegan https://www.mydarlingvegan.com/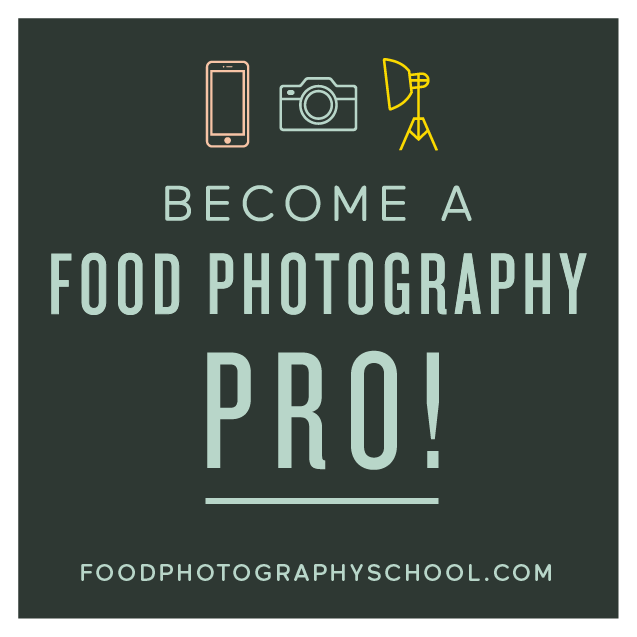 Sign up for
My Darling Vegan Newsletter
get a FREE copy of my Clean Eating Vegan ebook
Advertise Here