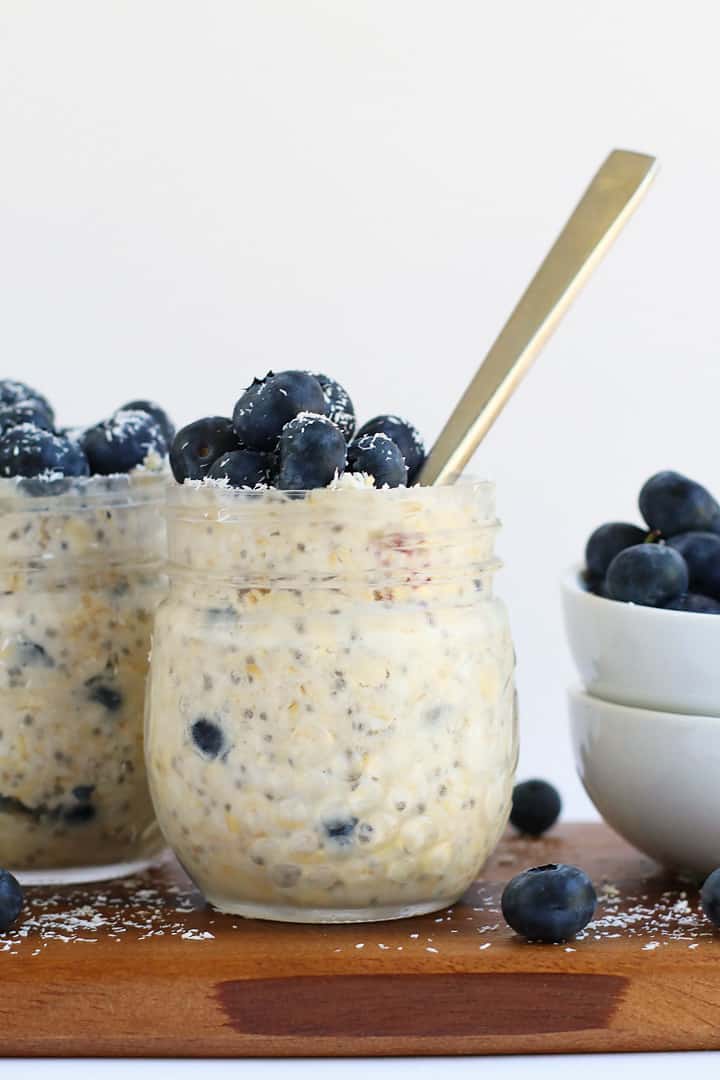 I'm doing something a little bit crazy…
I'm giving up coffee for the next 3 weeks.
For the past year and a half, shortly after my divorce was finalized, I started dealing with some minor health issues that, I believe, were stress-induced. Trying to get to the bottom of these health concerns have taken me down more rabbit holes than I can count. I have been to primary doctors, dermatologists, and naturopaths. I have gone on extreme elimination diets, quite drinking, changed my birth control, taken a pharmacy of herbs and supplements, and taken up yoga and meditation. Despite everything I've tried, I have not found the answers to my ailments.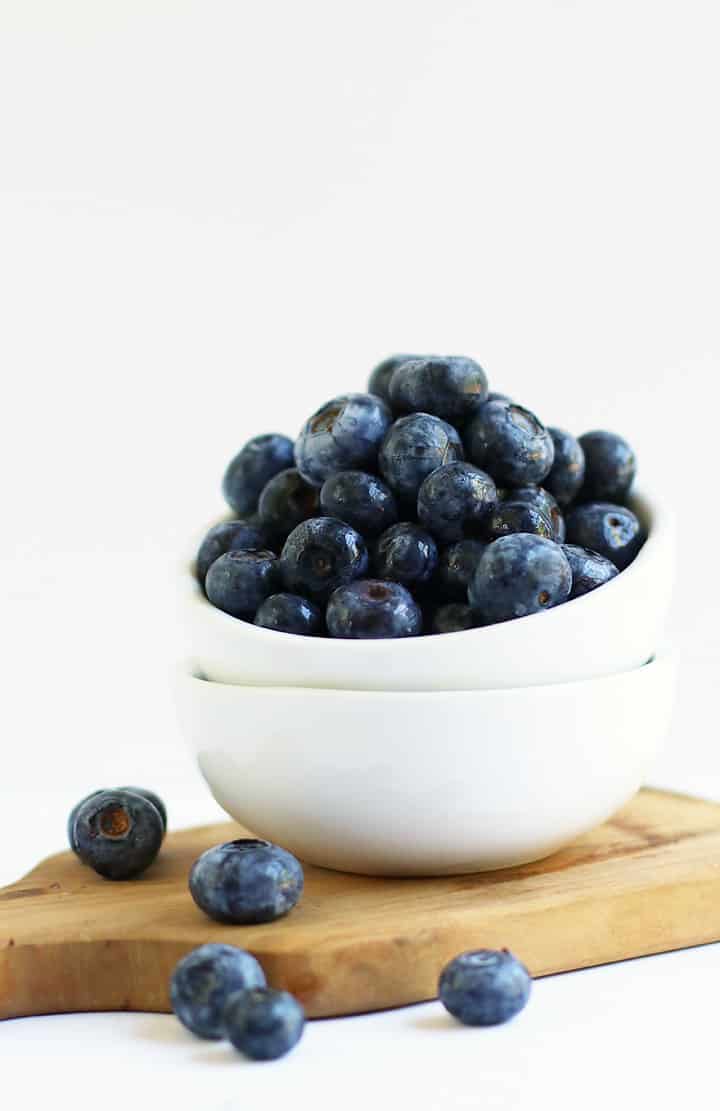 And so, after all that, I decided to make the ultimate sacrifice…coffee.
The truth is, I have a bit of a coffee problem. Most days I substitute black coffee for breakfast which, turns out, is terrible for someone already dealing with the chronic stress of post-divorce life/single parenting. So along with my commitment to give up coffee, I'm also making a commitment to eat breakfast EVERY DAY. In order to make this happen I have been relying on 3 simple breakfasts:
And today I bring you a recipe for my current favorite breakfast: Blueberry Coconut Overnight Oats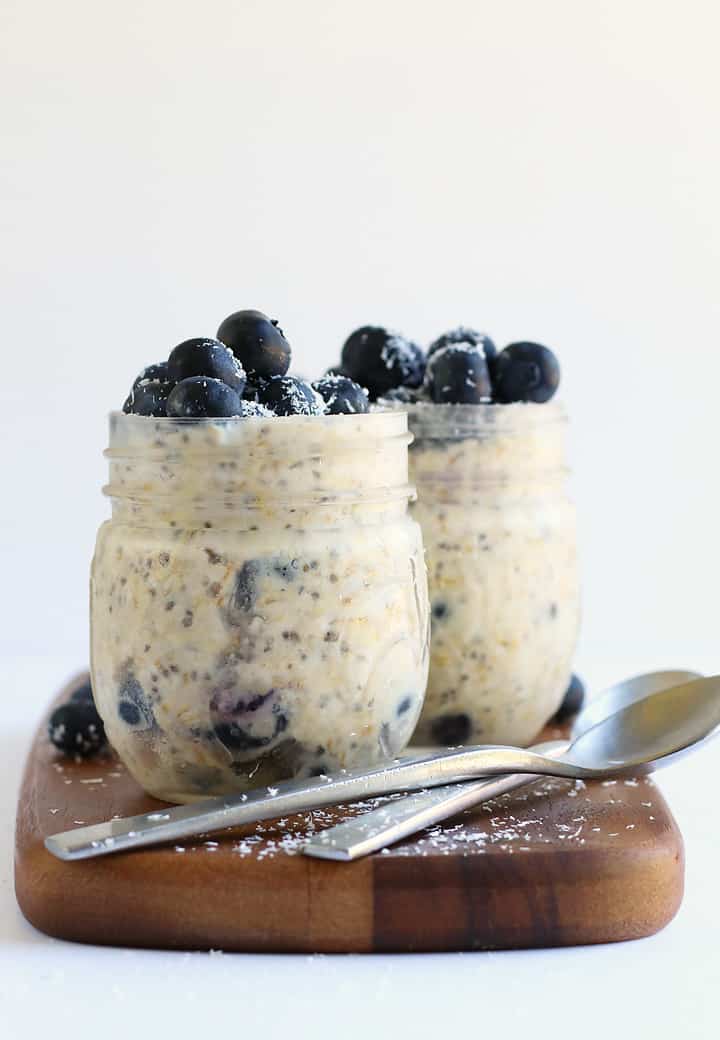 These Blueberry Coconut Overnight Oats are rich, creamy, and filled with fresh berries. It's truly like eating dessert for breakfast. And, better yet, there's no prep time! Just mix them up the night before (this takes 5 minutes) and store them in easy grab-n-go airtight containers for easy breakfasts throughout the week.
I know that giving up coffee may not find me the answers I seek, but making the change to eat breakfast, rather than substituting it with coffee, will have lasting beneficial effects. And to that, I lift up my empty coffee mug and say, "Cheers!"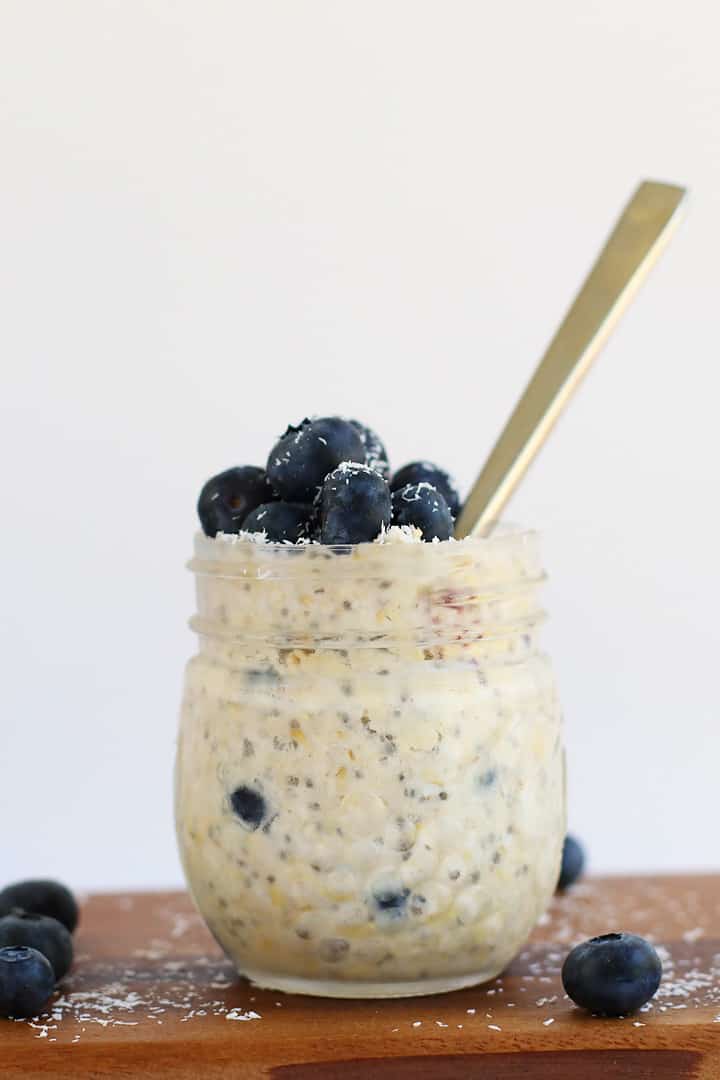 Blueberry Coconut Overnight Oats
Ingredients
Overnight Oats
1

cup

rolled oats

½

cup

coconut milk

½

cup

almond milk

1-2

tablespoon

maple syrup

1

tablespoon

chia seeds

1

teaspoon

vanilla extract

pinch

of salt

1

cup

fresh blueberries
Additional Toppings (optional)
fresh blueberries

shredded coconut
Instructions
Combine oats, milk, chia seeds, vanilla extract, salt and maple syrup in a large bowl. Stir together until well combined.

Fold in fresh blueberries.

Transfer to two 8 ounce mason jars, cover, and the refrigerator at least 4 hours or overnight.

When ready, top with desired toppings and enjoy!
Looking for more overnight oats recipes?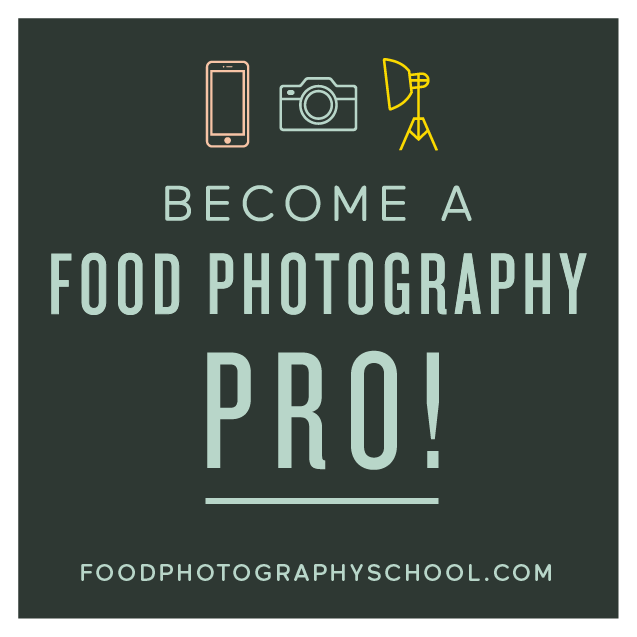 Sign up for
My Darling Vegan Newsletter
get a FREE copy of my Clean Eating Vegan ebook
Advertise Here