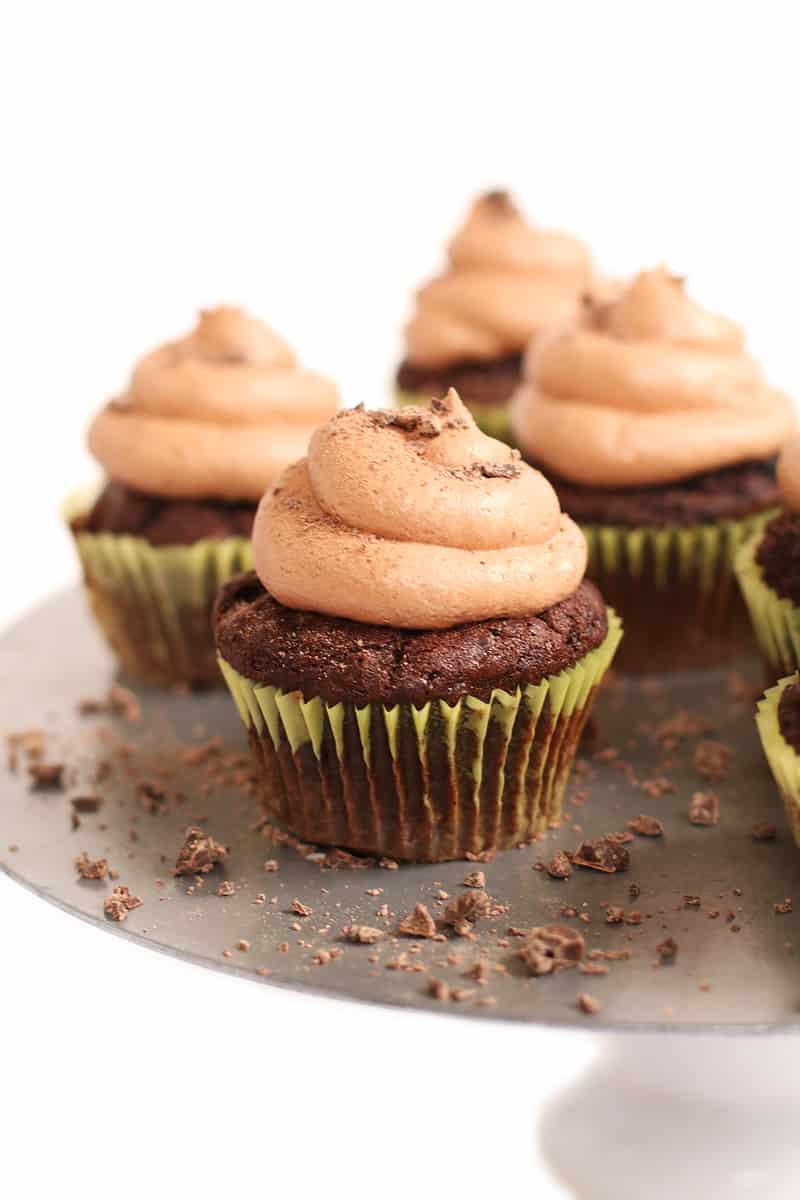 Hey friends, guess what?
Today is my birthday!
Another trip around the sun and another year wiser. I gotta say, this past year was a pretty good one for me. I choose to believe in myself this year. This meant I took some risks, gave myself a lot of self love, learned knew skills, and developed and deepened many wonderful relationships.
So it seems that I've got a lot to celebrate today. And we are celebrating this year in decadent style with these vegan chocolate cupcakes.
I've always loved my birthday – never understood those people who are relatively indifferent towards their own. But this year, I'm especially pumped it's my birthday. After a long, busy semester of juggling way to much, I am turning off my computer, walking away from the school books and house projects, and getting out of town for a day of adventure, relaxation, and fun.
I can't tell you how much I need this.

But, back to these cupcakes…
These vegan chocolate cupcakes are the perfect way to celebrate any birthday. Unbelievably moist and rich with chocolatey goodness in every bite, this is indulgence in its truest form. Better yet, they are super simple to make. Even the most novice vegan baker could make a batch of these turn out perfectly. And to top it off, I added my silky smooth chocolate buttercream.
Pro tip: Use chocolate chips when making chocolate buttercream rather than cocoa powder. This gives the buttercream a complex and delicious flavor (especially when you buy high quality chocolate) far beyond what cocoa powder can do. Melted chocolate also improves to the texture creating a creamy silky buttercream that you can just sink your teeth into.
So good!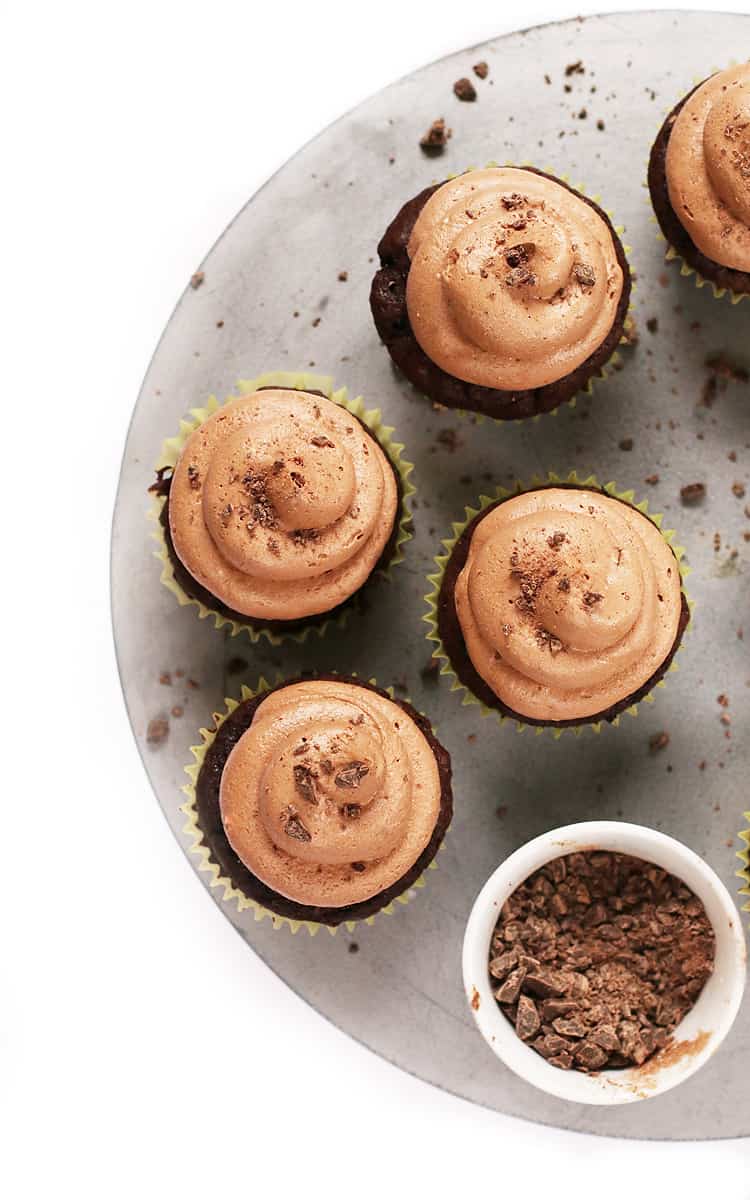 So to birthdays, getting a little older (and surely wiser), and a day of adventure and relaxation, I say CHEERS, my friends!
Grab a chocolate cupcake and celebrate with me!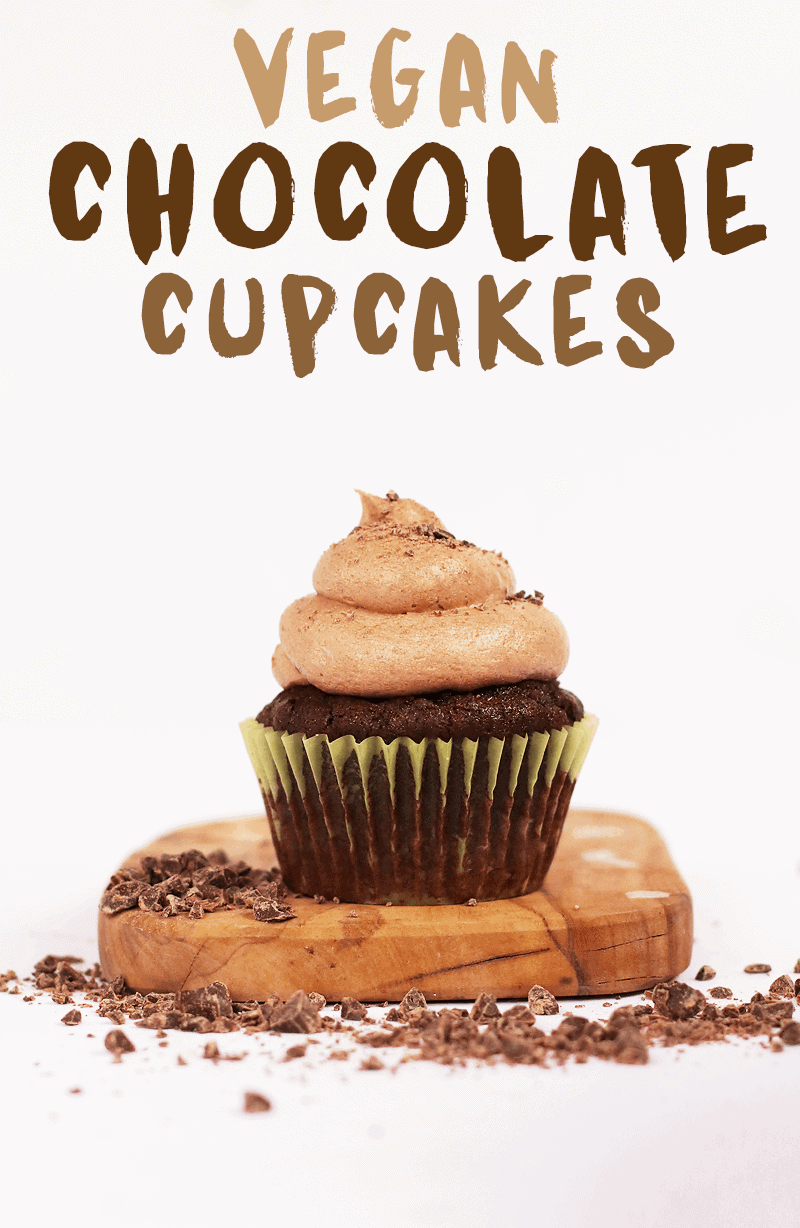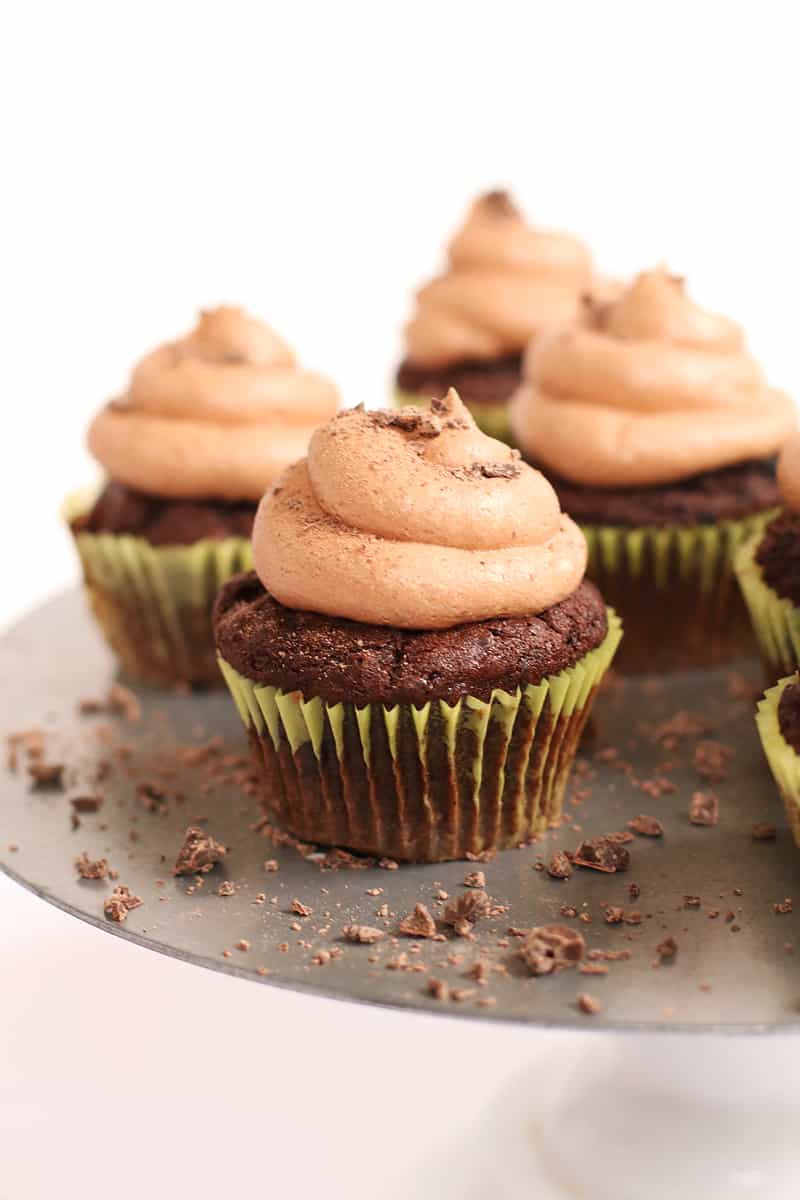 Vegan Chocolate Cupcakes
2017-03-08 04:56:19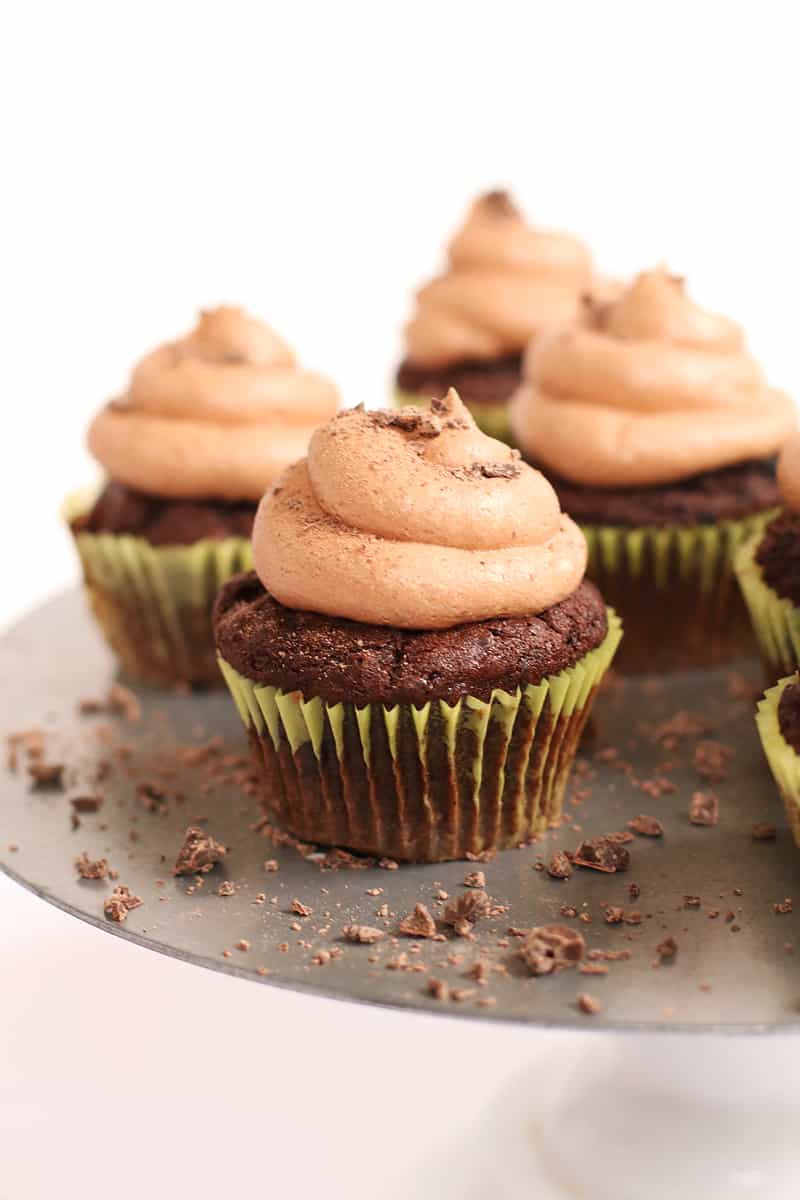 Chocolate Cupcakes
3/4 cup soy milk
3/4 teaspoon apple cider vinegar
1 cup all-purpose flour
3/4 cup cocoa powder
3/4 teaspoon baking powder
1/2 teaspoon baking soda
1/4 teaspoon salt
1 cup granulated sugar
1/2 cup coconut oil, melted
1/4 cup warm water
1 teaspoon vanilla extract
Chocolate Buttercream
1 cup (2 sticks) vegan butter
3 cups powdered sugar, sifted
1 teaspoon vanilla extract
1/2 cup chocolate chips, melted
To make the cupcakes
Preheat the oven to 350 degrees F. Line one muffin tin with baking cups and set aside.
In a small bowl combine soy milk and apple cider vinegar. Mix together and set aside for 5 minutes to allow the milk to curdle.
In a large bowl combine cocoa powder, flour, baking soda, baking powder, and salt. Set aside.
Add coconut oil, water, vanilla extract, and granulated sugar to soy milk mixture and whisk together. Pour wet ingredients into the dry and gently mix to combine; a few lumps are okay.
Fill the cupcake holders 3/4 of the way full and bake for about 20 minutes, until a knife inserted in the middle of a cupcake comes out clean.
Remove from oven and let cool completely on a wire cooling rack.
To make the buttercream
Gently melt the chocolate in a double boiler or microwave.
Meanwhile, using a stand-mixer with the paddle attachment, cream the vegan butter on high for 3 minutes, scraping down the sides as necessary. Add powdered sugar and vanilla extra and beat for another 5 minutes, scraping down the sides again, as necessary.
Turn the mixer on low and slowly pour the melted chocolate into the buttercream. Increase the speed to high and mix for another 2-3 minutes.
Frost each cupcake using a piping bag or offset spatula.
Store in the refrigerator until ready to serve.
My Darling Vegan https://www.mydarlingvegan.com/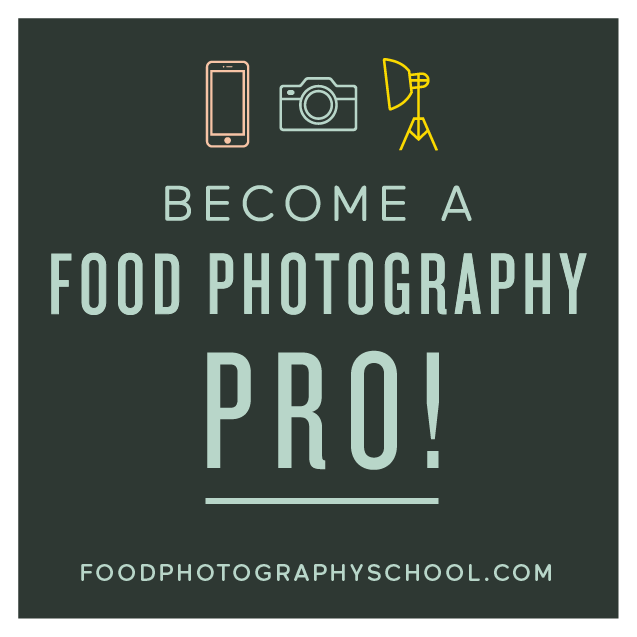 Sign up for
My Darling Vegan Newsletter
get a FREE copy of my Clean Eating Vegan ebook
Advertise Here