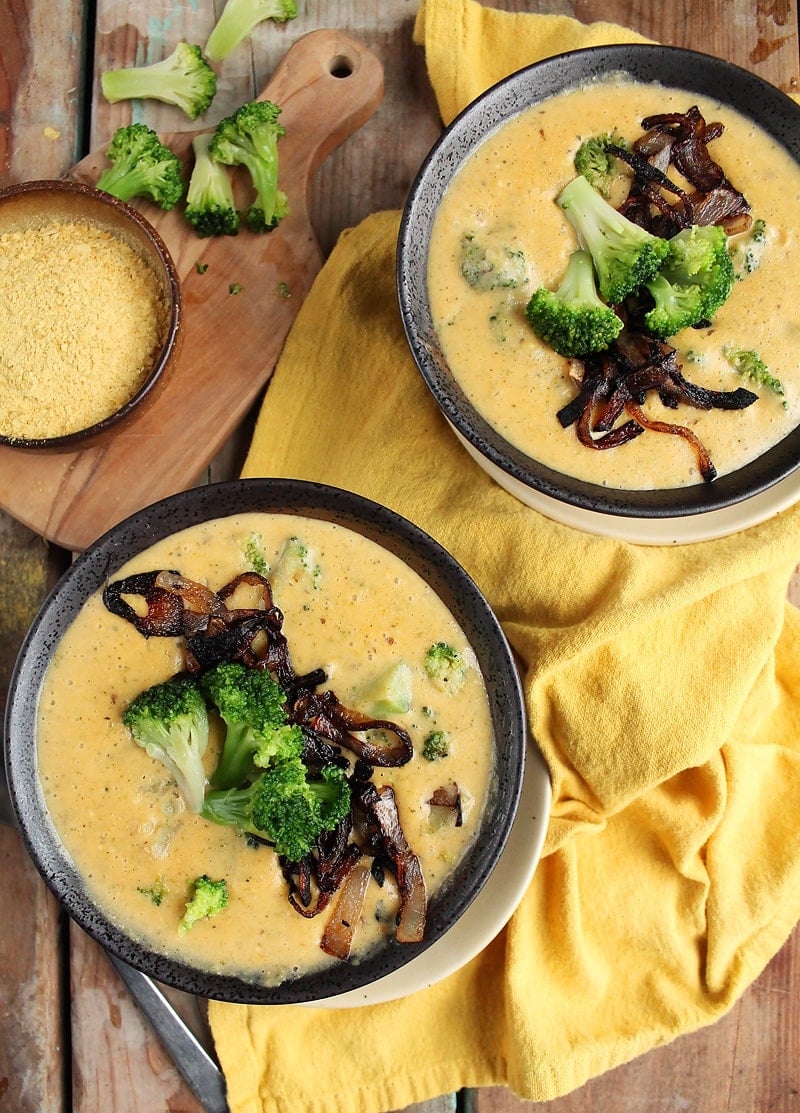 Growing up my family did most our holiday celebrating on Christmas eve. After an evening service at church we would come home to a simple soup dinner. Once the bowls were scraped clean, the last of the Christmas cookies would come out and we would gather around the tree to open presents. Christmas eve was where the magic happened and it's a tradition I want to pass on to my kids.
Oh, and that simple soup dinner I mentioned? Every year it was the same soup that we saved for only this special occasion. Have you figured out what the soup was?
You bet! Broccoli Cheese Soup.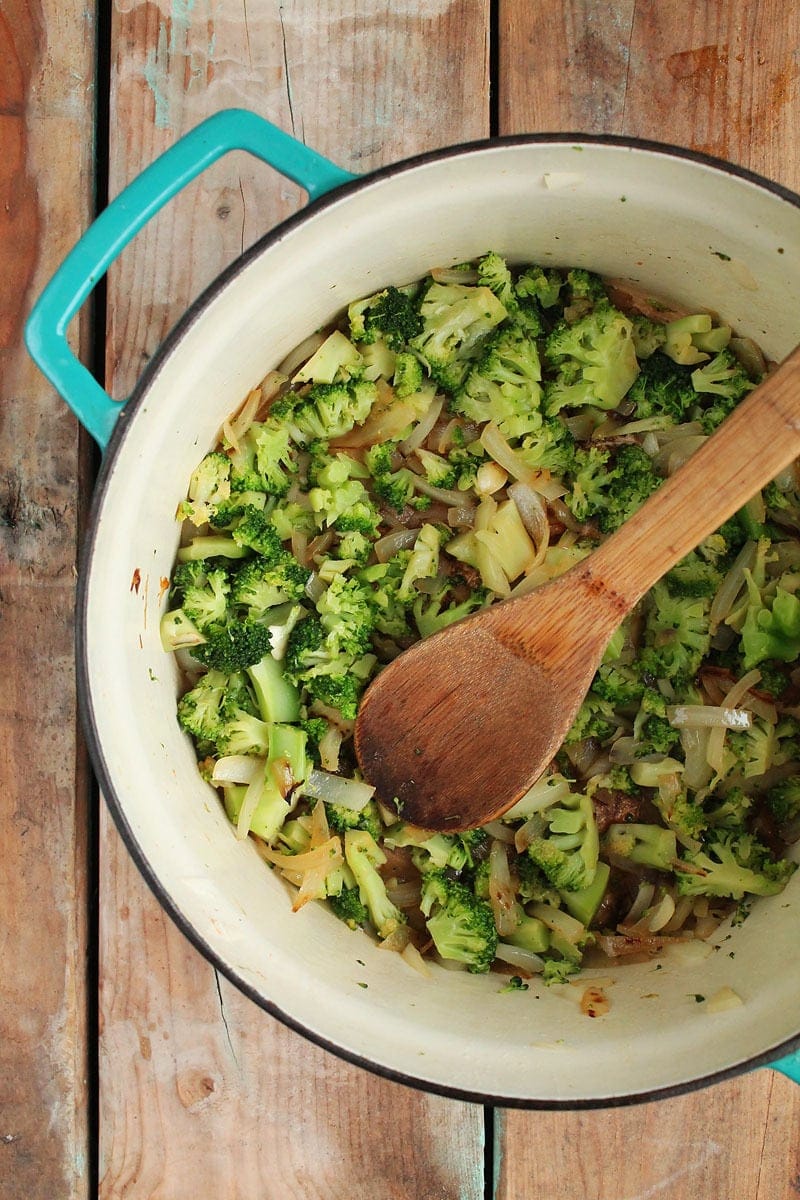 I haven't had Broccoli Cheese Soup since I was a child and never, in 10+ years, attempted to veganize it. But with Christmas Eve nearly upon us, I decided this would be the year that I would bring back that childhood tradition for my own children.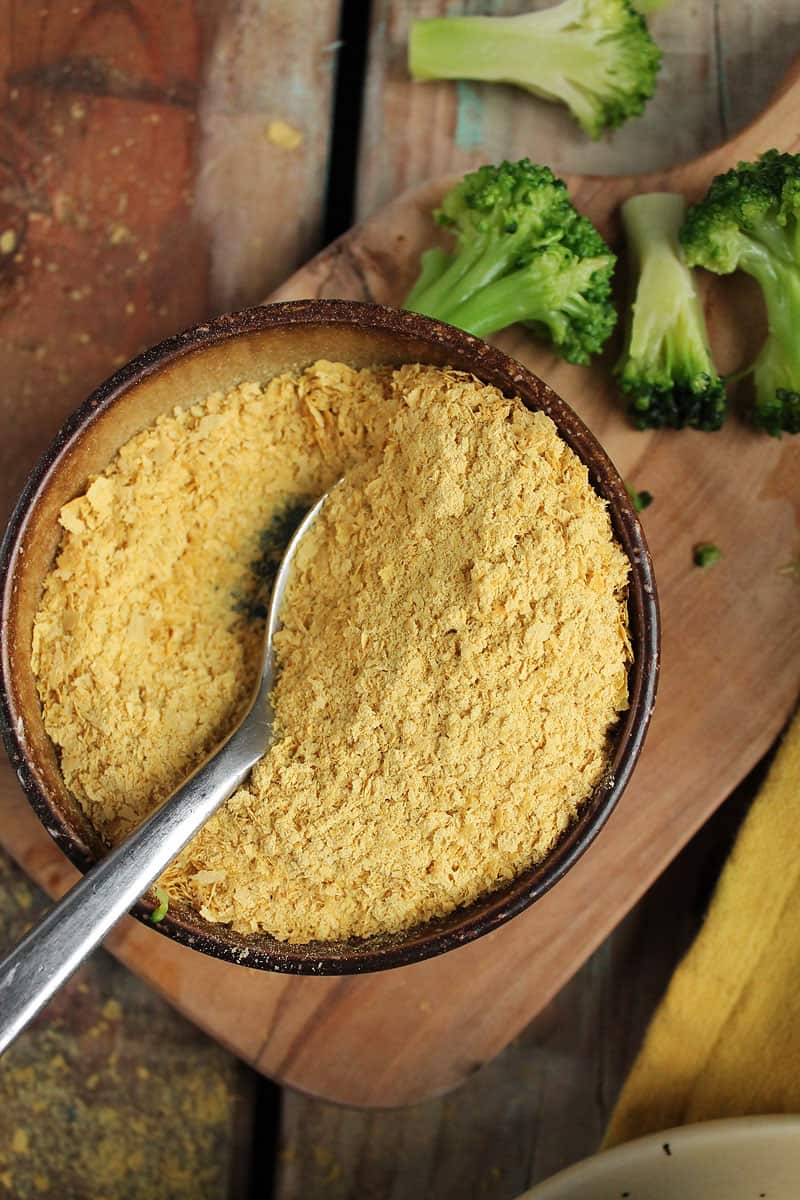 This Christmas Eve (tomorrow!) I will come home with my kids from a day of celebration with the grandparents, aunts, uncles, and cousins to a lit Christmas tree, the remainder of the cookies, and a pot of this Broccoli Cheese Soup. As we redefine what Christmas traditions mean for my family of three, I am grateful for many many years worth of memories and practices that are filled with meaning and ready to be passed on.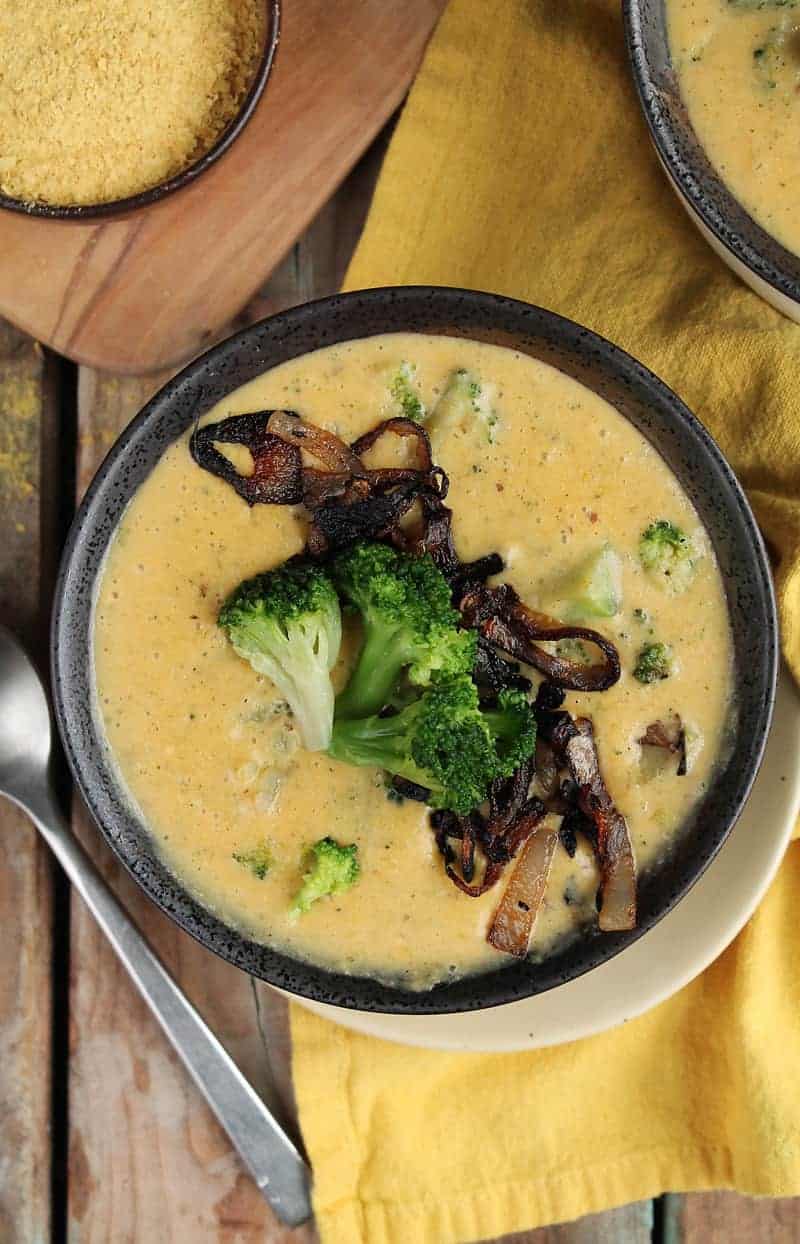 And so to honor traditions and wish you a very merry Christmas, I bring you this vegan Broccoli Cheese Soup. Creamy, cheesy, garlicky, and rich in flavors, a tradition that is certain not to disappoint.
This simple soup to throw together quickly and can be made a day ahead of time to free up your Christmas Eve. Just make sure to give it proper time to reheat before serving.
Ready? Let's dig in!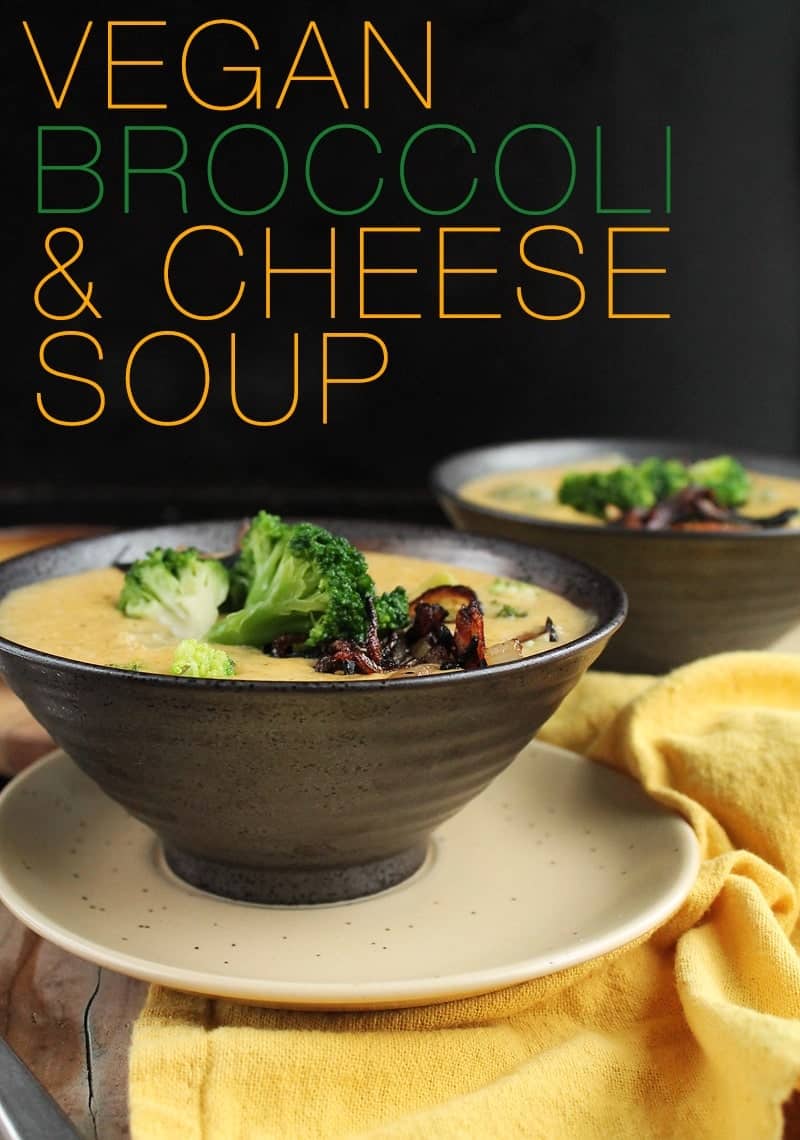 Vegan Broccoli Cheese Soup
2016-12-31 04:40:08
Serves 6
Broccoli Cheese Soup
2 tablespoons vegan butter or coconut oil
1 large yellow onion, thinly sliced
3-4 cloves garlic
16 oz fresh or frozen broccoli, chopped and divided
1 large russet potato
3 cups vegetable broth
2 cups unsweetened soy milk
8 oz vegan cheddar cheese
3 tablespoons nutritional yeast
salt and pepper, to taste
OPTIONAL TOPPINGS
pan-fried onions
fresh broccoli florets
Instructions
In a large soup pan heat vegan butter and coconut oil over medium-high heat. Reduce heat to medium and add onions and garlic. Sauté for 5-7 minutes, stirring occasionally.
Meanwhile, peel and chop potato and broccoli florets. Add potato and broccoli (reserving about 1 cup of broccoli) to soup and sauté another 3-4 minutes.
Add broth and milk and bring to a low simmer. Simmer for 30 minutes, stirring occasionally, until broccoli and potatoes are tender.
Stir in vegan cheese and nutritional yeast.
Using an immersion blender (or food processor) blend soup until thick and creamy. Stir in reserved broccoli. Salt and pepper to taste.
Serve immediately with fresh broccoli and pan-fried onions.
My Darling Vegan https://www.mydarlingvegan.com/
Looking for more warm and comforting holiday soups? Make sure to check out all my soup recipes
here
.
I will be signing off until the New Year. I hope you all have a beautiful Christmas and a happy New Years.
Much love,
Sarah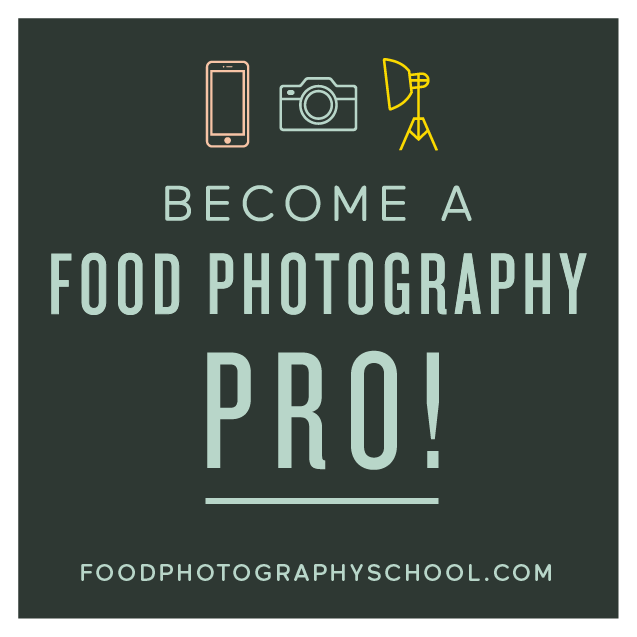 Sign up for
My Darling Vegan Newsletter
get a FREE copy of my Clean Eating Vegan ebook
Advertise Here