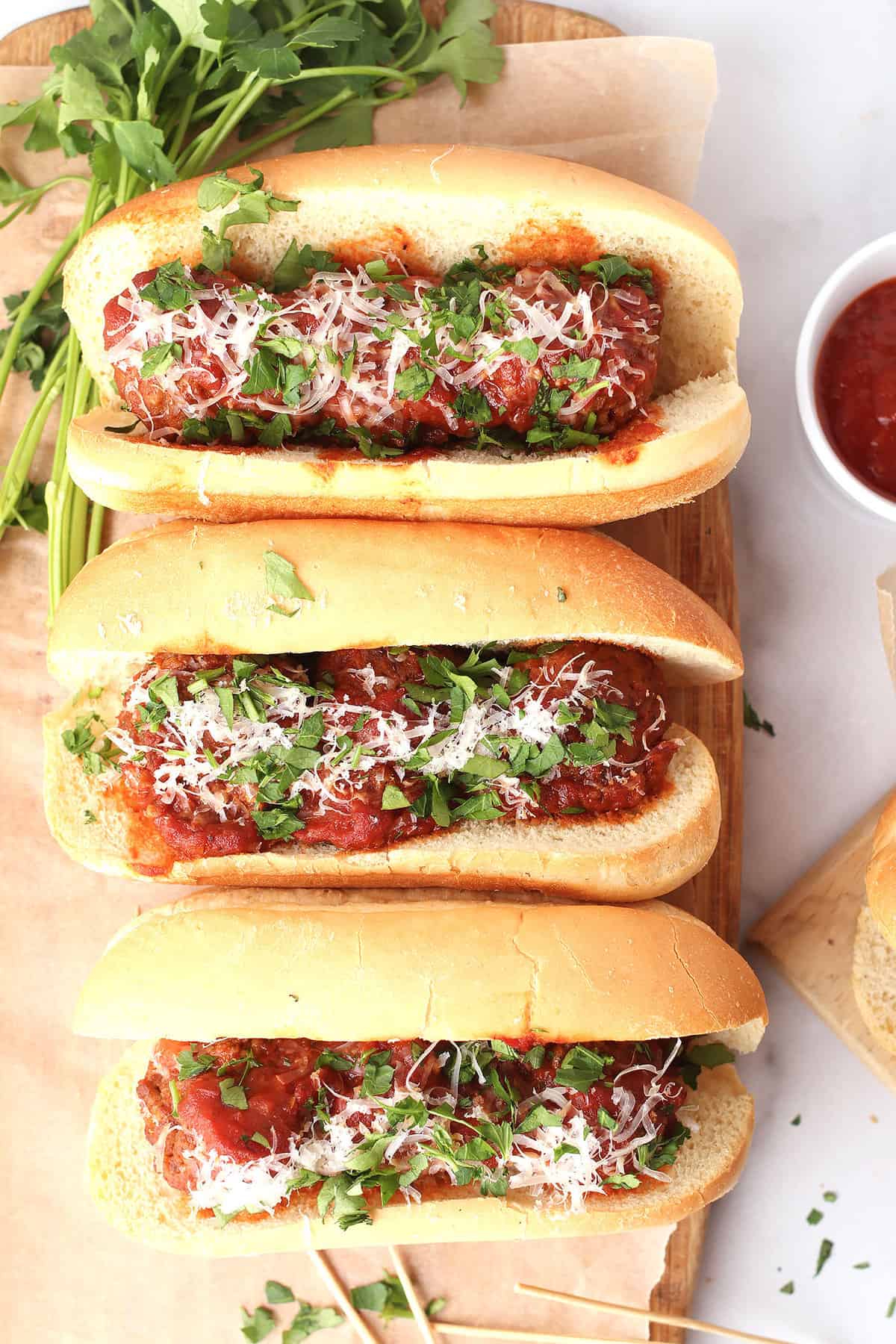 Course:
Main Course
Cuisine:
Vegan
Servings
:
4
sandwiches
Calories
: 399 kcal
Author
:
Sarah McMinn
Preheat your oven to 400F. Line a baking sheet with parchment paper and set aside.

Make the Eggplant Meatballs according to these instructions. To save on time, you can make this recipe in advance and freeze the meatballs until ready to use. Place the meatballs in a small sauté pan with marinara sauce and simmer for 3-4 minutes. If using frozen meatballs, simmer for about 10 minutes until meatballs are cooked all the way through.

Place 3-4 meatballs (depending on the size) inside each hoagie roll. Top with extra marinara sauce and bake for 10-15 minutes, until the hoagie roll is toasted.

Remove from oven and immediately top with vegan parmesan and fresh parsley. Serve immediately.
Serving and Storing - Serve this sandwich shortly after assembling. If it sits too long the bread will start to get soggy and the meatballs will get cold. Store leftover meatballs in the refrigerator for up to 3 days. You can also free them in an airtight container for up to 2 months. To reuse, toss in tomato sauce and gently reheat in the oven or microwave.
Variations - Want to save on time? Skip the eggplant meatballs and buy vegan meatballs at the store. This is my go-to vegan meatball brand. 
Calories Per Serving:
399
% Daily Value