Homemade Strawberry Jam
It's strawberry season! Time to pick all those berries and make some jam. Homemade jam is easier than you think. With the right equipment, you can make fresh, delicious jam in under an hour. Makes the perfect spread, filling, or homemade gift.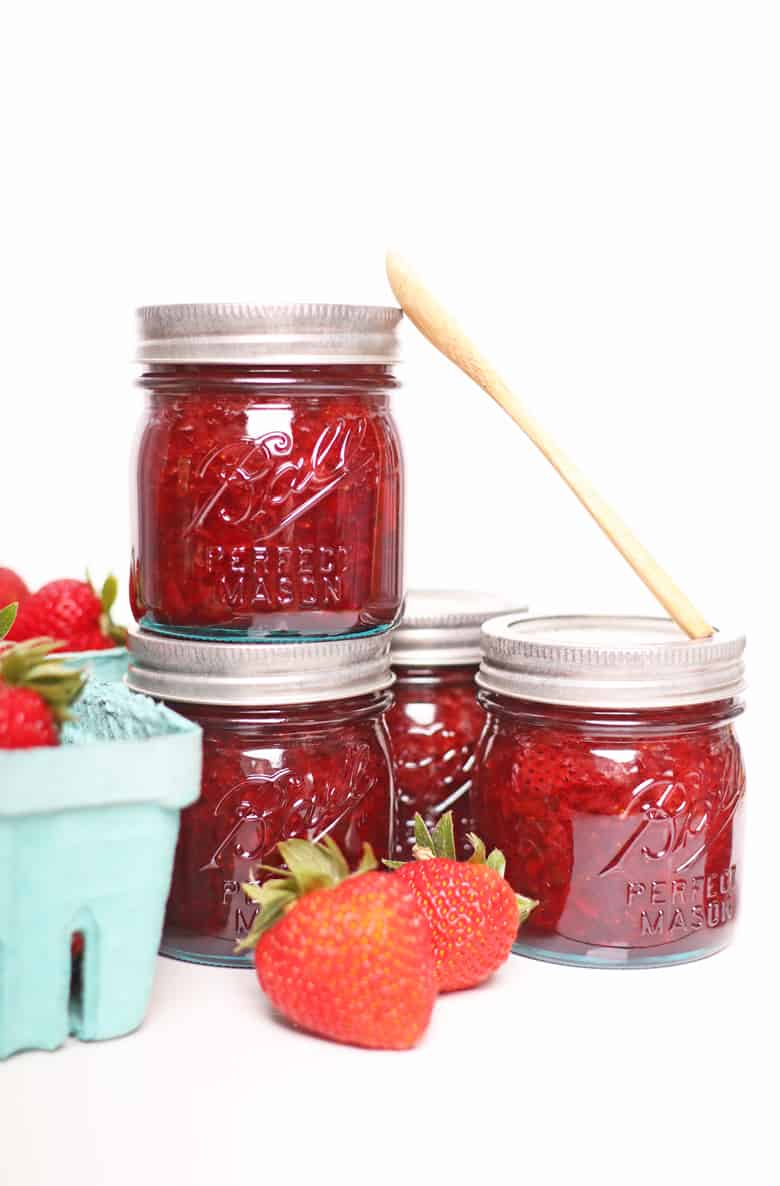 Course:
Dips and Spreads
Cuisine:
Vegan
Servings
:
40
servings
Calories
: 129 kcal
Author
:
Sarah McMinn
5

cups

crushed strawberries, about 3 pounds

1/4

cup

lemon juice

6

tbsp. Ball® RealFruit™ Classic Pectin

6

cups

granulated sugar
Prepare the boiling water canner. Heat jars in simmering water until ready for use. Do not boil. Wash lids in warm soapy water and set bands aside.

Combine strawberries and lemon juice in a 6- or 8-quart saucepan. Gradually stir in pectin. Bring mixture to a full rolling boil that can not be stirred down, over high heat, stirring constantly.

Add entire measure of sugar, stirring to dissolve. Return mixture to a full rolling boil. Boil hard 1 minute, stirring constantly. Remove from heat. Skim foam if necessary.

Ladle hot jam into hot jars leaving 1/4 inch headspace. Wipe rim. Center lid on jar. Apply band until fit is fingertip tight.

Process in a boiling water canner for 10 minutes, adjusting for altitude. Remove jars and cool. Check lids for seal after 24 hours. The lid should not flex up and down when the center is pressed.
Store unopened strawberry jam in a dark, cool area for up to 18 months. Once a jar is opened, it will keep in your refrigerator for 7 days.
Calories Per Serving:
129
% Daily Value