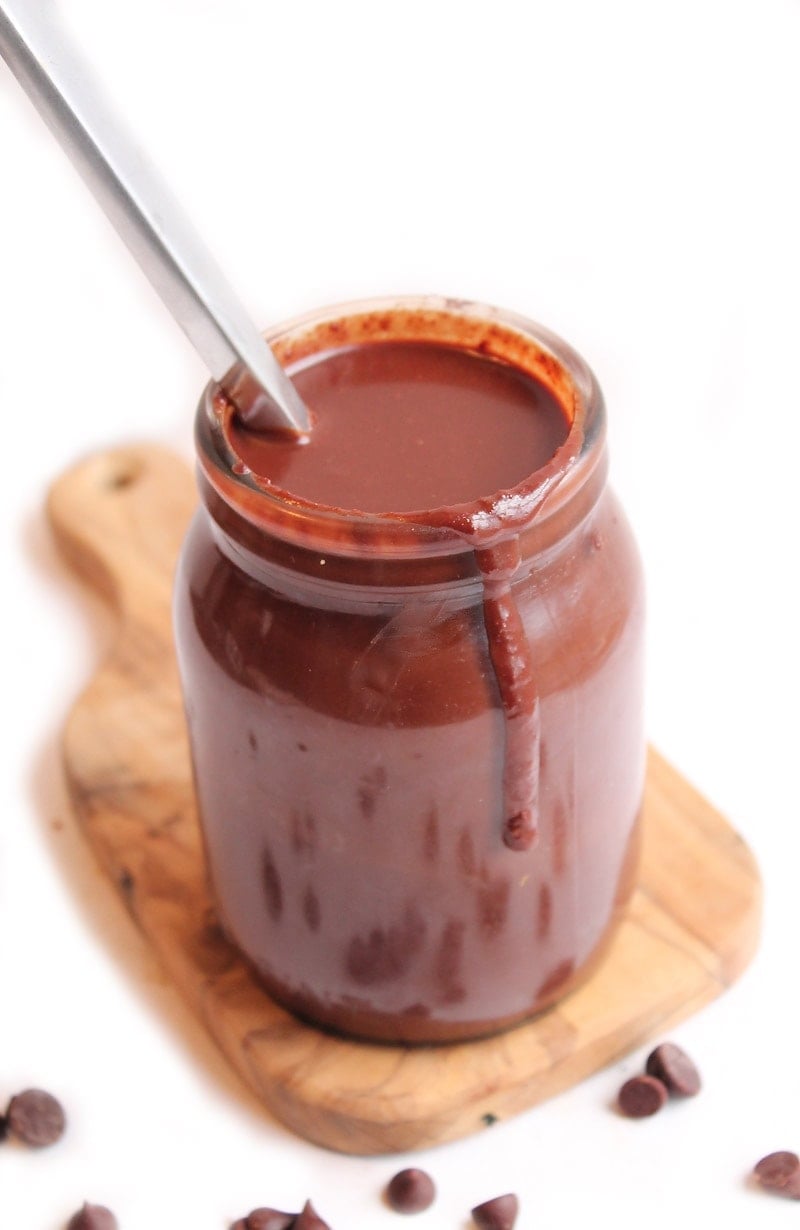 Place chocolate chips in a shallow bowl.

Heat coconut milk in a saucepan over medium-high heat to a scald.

Pour the milk over the chocolate chips and gently stir together with a rubber spatula until ganache becomes smooth and uniform in cover.

Use immediately for a glaze or let cool at room temperature until moldable and spreadable.
Serving and Storing - If you are using your ganache as a glaze or as a tart filling, you'll want to use it while it's still warm and pourable. If you are making truffles, frosting, or cake filling, let the ganache cool to room temperature. Once it's cooled completely it will be easily moldable and spreadable. Store your ganache in a tightly covered container at room temperature for up to 7 days. 
Chocolate Ganache Ratios
Cake filling/frosting:  1:1 equal parts chocolate to coconut milk
Truffles/tart filling/fudge: 2:1 parts chocolate to coconut milk
Glaze: 1:2 parts chocolate to coconut milk