Jamaican Yuca Shepherd's Pie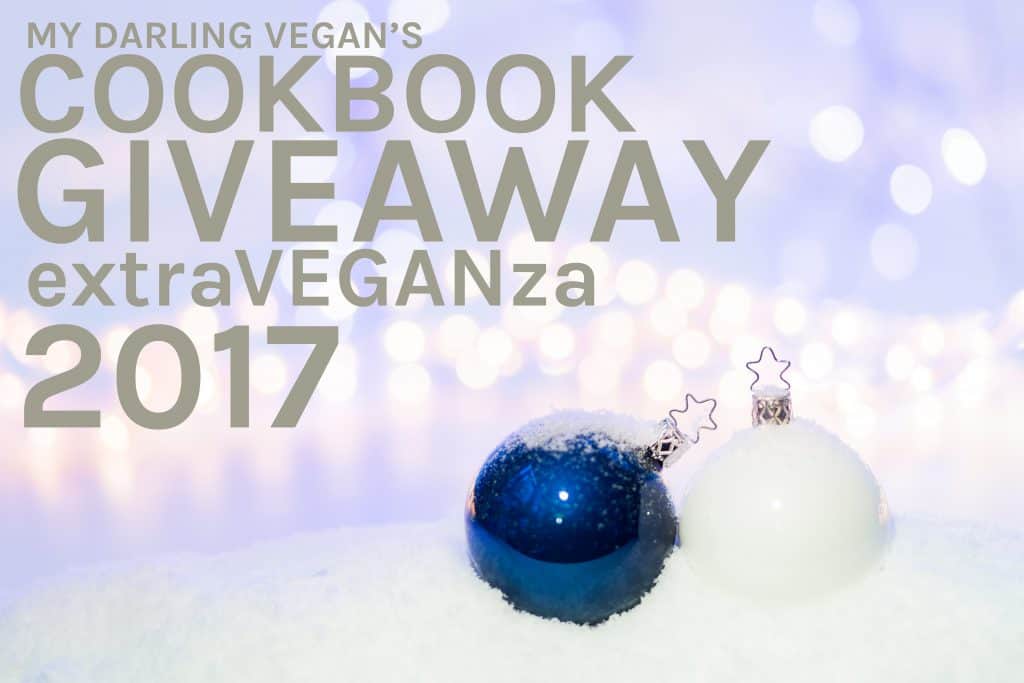 This post contains affiliate links. For more information read my privacy policy. 
VEGAN COOKBOOK GIVEAWAY EXTRAVEGANZA
It's the final day of my Vegan Cookbook Giveaway and, as I like to do, I've saved the best for last. But before we dig into this one, let's take a quick recap of the books I'm covered so far:
The First Mess
Fuss-Free Vegan
Vegan for Everybody
Smith & Daughters: A Cookbook
Veganize It!
All of these giveaways are still open so click on each title to enter for a chance to win.
But before you go, let's take a look at the one I've been eagerly waiting all week to share with you!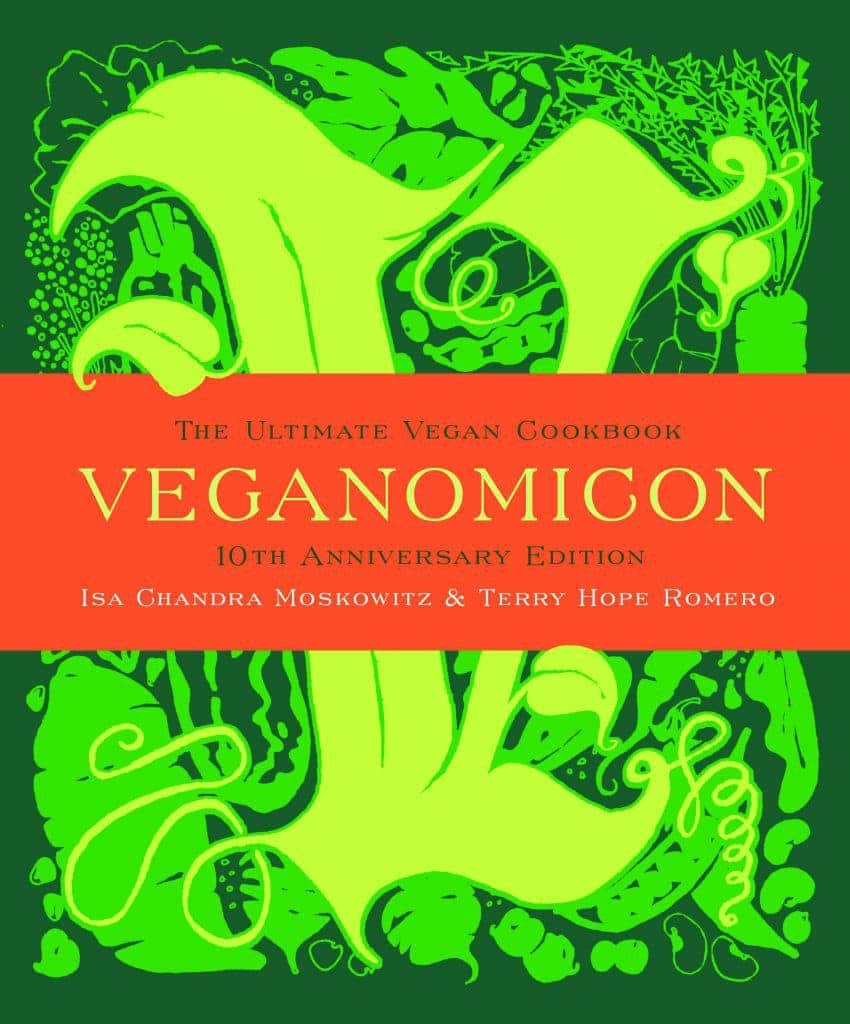 This book was simply revolutionary when it came out 10 years ago. I remember eagerly anticipating this new book from Isa Chandra Moskowitz and Terry Romero, two of the only people creating vegan cookbooks back in the day. This books was supposed to be the joy of cooking – veganized. And when it came out, I was first in line to get a copy. It was the ultimate vegan cookbook filled with creative recipes, cooking and baking tips, and so much more. I know this book front and back; it is hands-down my most loved vegan cookbook from my collection.
And then, this year, something incredible happened. DaCapo Lifelong Books came out with a new and improved 10th Anniversary Edition. This book has updated recipes, lots more pictures, plus everything you loved about the original Veganomicon.
Let's take a closer look.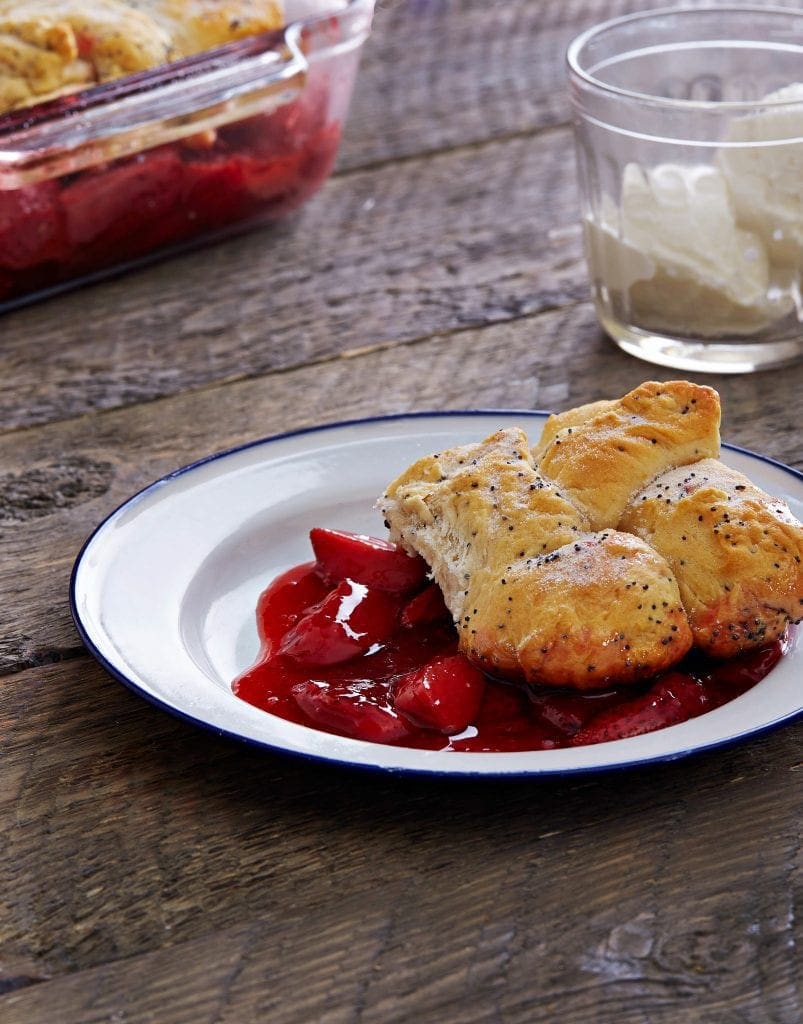 WHAT YOU'LL FIND IN VEGANOMICON
1. As the Ultimate Vegan Cookbook, you would expect this book to be quite comprehensive and that's exactly what it is. With over 380 pages of recipes, kitchen tips and tricks, ingredient lists, and photos this book is one of the BEST cookbooks for new vegans. With chapters covering:
Breakfast
Soups
Casseroles
One-Pot Meals
Pasta
Breads
This book has everything you need to know to learn the basics (and far beyond that) of vegan cooking.
WHAT I LOVE ABOUT VEGANOMICON
2. Appealing to everyone, no matter their experience, the recipes in this book are quick and simple. Each recipe comes with a set of icons that indicate if the recipe is gluten-free, soy-free, under 45 minute, and more. Among the recipes you'll find things like Spicy Peanut & Eggplant Soup, Potato & Kale Enchiladas with Roasted Fresh Chile Sauce, Double Rosemary Focaccia, and Jelly Donut Cupcakes. Yum!
3. The book's introduction is as equally thorough as the rest of the book. With 6-page sections on Stocking the Veganomicon Pantry and Kitchen Equipment, each, as well as sections dedicated to basic lessons on knife skills, how to prep and cook (bake, sauté, and grill) all the vegetables as you can imagine, and everything you need to know to cook grains and beans, this chapter has got you covered! Almost 40 pages of basic vegan cooking and baking knowledge before you get to the recipes!
All in all, this is a vegan cookbook I highly recommend!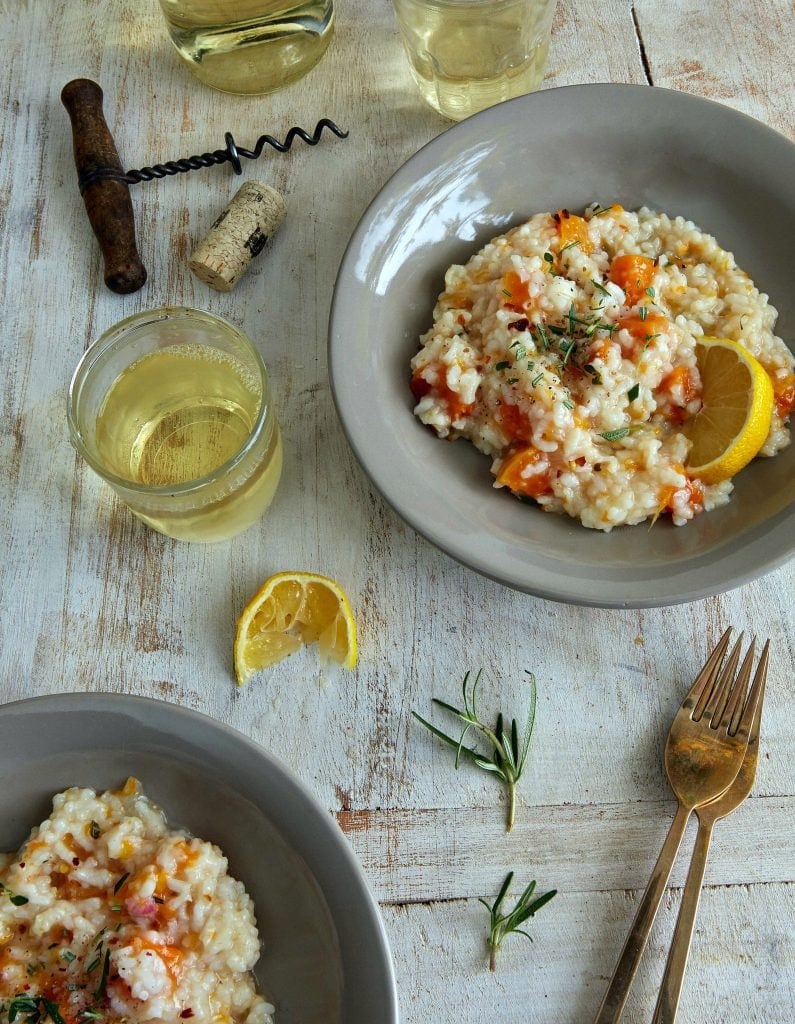 RECIPES FROM VEGANOMICON
There are so many good recipes from this vegan cookbook. A few of my favorites are: Spicy Peanut & Eggplant Soup, Potato & Kale Enchiladas with Roasted Fresh Chile Sauce, Double Rosemary Focaccia, and Jelly Donut Cupcakes. Yum!
The publishers at Da Capo Lifelong Books are making it even better. They are letting me share with you one recipe from this cookbook.
Let's take a look at these Jamaican Yuca Shepherd's Pie pictured below.
Jamaican Yuca Shepherd's Pie
Jamaican curries have a unique and irresistible blend of spices, typically including star anise, aniseeds, and coriander. This curry is one of our favor- ites—sweet potatoes, kidney beans, corn, and plantains (we also snuck some lima beans in there in hopes that you'll cultivate some love for the little guys) in creamy coconut milk. You can serve this as a curry over rice, but we've turned it into a shepherd's pie with a layer of yuca on top, because we are supercreative geniuses.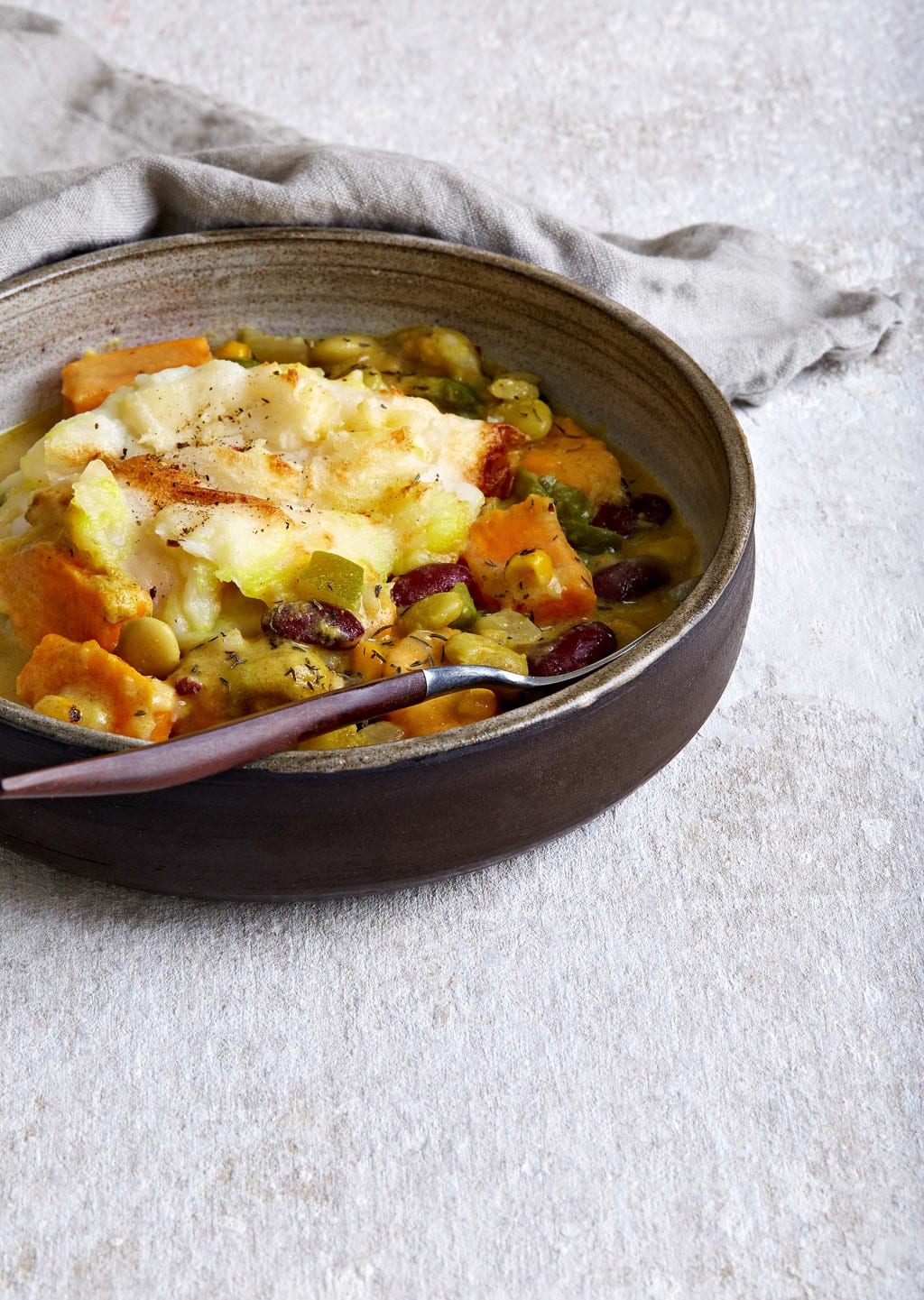 Course:
Main Course, Main Dish
Cuisine:
English
Keyword:
Yuka Shephard Pie
Servings
:
8
people
Calories
: 458 kcal
Author
:
Isa Chandra
Ingredients
3 to 31/2

pounds yuca peeled and cut into

11/2-

inch chunks

13/4

teaspoons salt

3

tablespoons olive oil

1

yellow onion diced

1

green bell pepper seeded and diced

3

cloves garlic chopped finely

1

tablespoon finely chopped fresh ginger

248 2

sweet potatoes peeled and cut into 3/4-inch chunks

2

Scotch bonnet peppers scored down the sides (see tip)

2

sprigs fresh thyme

1/3

cup

water

1

15-ounce can full-fat coconut milk

1/2

cup

fresh corn kernels from 1 ear of corn

1

cup

cooked kidney beans or 1 (15-ounce) can, drained and rinsed

3/4

cup

cooked lima beans or 1 (8-ounce) can, drained and rinsed

2

ripe yellow plantains that have just begun to blacken sliced in half lengthwise and cut into 1/2-inch pieces

1

tablespoon Jamaican curry powder
Instructions
First, prepare your yuca: Place the yuca in a medium-size stockpot and cover with water until it's submerged. Cover and bring to a boil, add 1 teaspoon of the salt, and lower the heat to medium. Let the yuca boil for about 20 minutes, until tender enough to mash.

Meanwhile, prepare the filling: Preheat a medium-size stockpot over medium- high heat. Place the 2 tablespoons of the oil and the onion, bell pepper, garlic, and ginger in the pot. Sauté for about 5 minutes. Add the sweet potatoes, Scotch bon- nets, bay leaves, thyme, remaining 3/4 teaspoon of salt, and water. Cover and cook for about 15 minutes, stirring occasionally, until the sweet potatoes are easily pierced.

Set your oven to broil. Add the remaining ingredients to the filling mixture in the stockpot and lower the heat. Cook for about 5 more minutes, until everything is heated through. Remove and discard the thyme sprigs, bay leaves, and Scotch bonnets.

By this point, the yuca is probably done. Drain the yuca and then immediately place it back in the pot you boiled it in. Add the remaining tablespoon of oil to the yuca and mash with a potato masher. It usually takes about 15 mashes to get it to the right consistency, creamy but chunky.

Pour the curried filling into a 9 x 13-inch baking dish. Use a large wooden spoon or spatula to scoop the yuca over it in several mounds. Press the yuca mounds down to spread over the curry. It's okay if some of the filling is peeking through in places.

Place in the oven and bake for about 10 minutes, then transfer to the broiler for about 2 minutes. Keep a close eye; the top should be gently browned. Let sit for about 10 minutes before serving. Serve in rimmed plates or shallow bowls because it will be very saucy.
Recipe Notes
Scotch bonnets are a really hot pepper, so instead of cutting them up, it's common in Jamaican cuisines to just score the sides in four places. To do this, use a paring knife to cut slivers up the sides. It releases all the peppery avor without the searing hot heat, so it's spicy but not too spicy. Be careful not to crush the peppers when stirring; keep them intact and remove them when the curry is done cooking. If you can't nd Scotch bonnets, you can use two serrano peppers instead.
The easiest way to peel yuca is to remove the rough ends and cut it widthwise into thirds. Place a piece vertically on the cutting board, secure with your nonwriting hand, and use a paring knife to slice the skin o .
Nutrition Facts
Jamaican Yuca Shepherd's Pie
Amount Per Serving
Calories 458
Calories from Fat 9
% Daily Value*
Fat 1g2%
Sodium 398mg17%
Potassium 1770mg51%
Carbohydrates 105g35%
Protein 8g16%
Vitamin A 72100IU1442%
Vitamin C 14.9mg18%
Calcium 160mg16%
Iron 2.9mg16%
* Percent Daily Values are based on a 2000 calorie diet.
Excerpted from Veganomicon, 10th Anniversary Edition: The Ultimate Vegan Cookbook by Isa Chandra Moskowitz and Terry Hope Romero. Copyright © 2017. Available from Da Capo Lifelong Books, an imprint of Perseus Books, LLC, a subsidiary of Hachette Book Group, Inc.
VEGANOMICON GIVEAWAY
Isa's publisher, Da Capo Press, has offer me the chance to run a giveaway for you! One lucky reader will win a FREE copy of Veganomicon. Enter below for a chance to win.
Giveaway open to U.S. residents.
a Rafflecopter giveaway

If you give this recipe recipe a try, snap a photo and share it on Instagram. Make sure to tag
@mydarlingvegan
so I can see your creations!