Amazing Vegan Nacho Cheese
A review of Vegan For Everybody, the new cookbook from America's Test Kitchen, and a recipe for this easy vegan nacho cheese.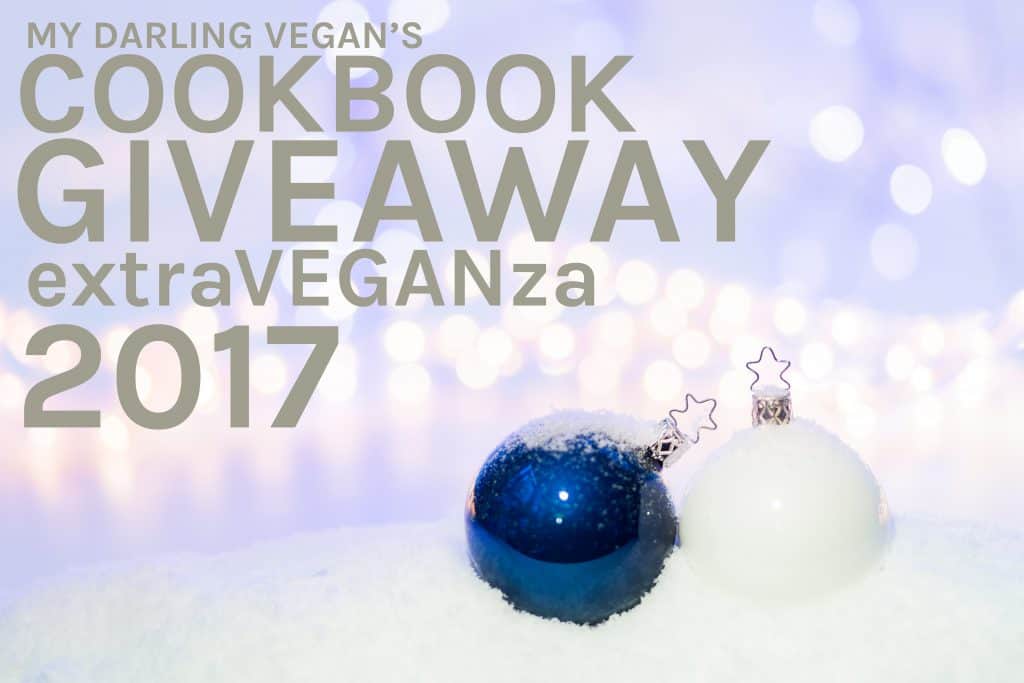 This post contains affiliate links. For more information read my privacy policy. 
It's Cookbook Giveaway ExtraVEGANza time once again!
In case you're still curious about what that is, you can read all about it here. While you're there, make sure to enter into the giveaways for the first two books of the week, The First Mess and Fuss-Free Vegan. But before you stray too far, I want to give you a sneak peek into our 3rd cookbook.
Spoiler alert: it's a good one! And don't leave before entering the contest for a chance to win your very own copy.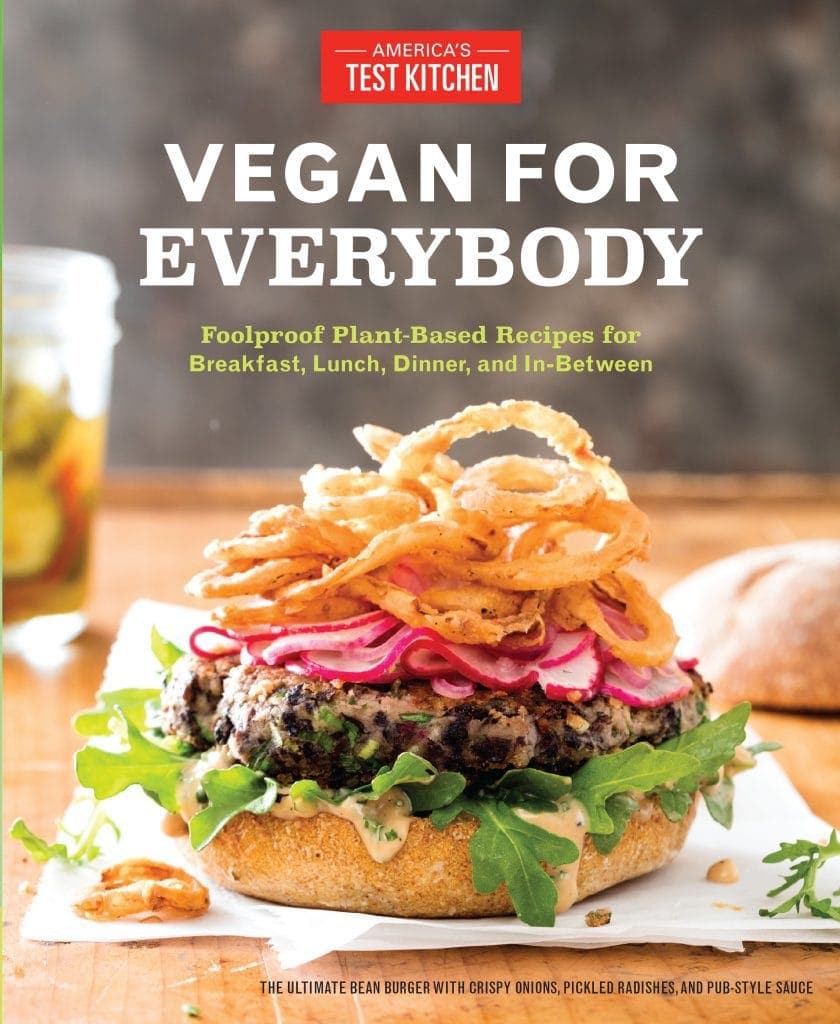 VEGAN FOR EVERYONE VEGAN COOKBOOK
Vegan for Everybody is a cookbook created by America's Test Kitchen. Seeing that veganism was growing nationwide, America's Test Kitchen used their resources, 2,500 square-foot kitchen, and 60+ test cooks to bring veganism further into the mainstream in a delicious and accessible way. A book like this would not have existed 10 or even 5 years ago and I'm so excited to see this huge step forward in the vegan movement.
Vegan for Everybody has over 300 pages of easy-to-make, tried and tested recipes from breakfast to dessert and everything in between. With simple to find ingredients and step-by-step instructions, the recipes in this book are ones that even the most novice of vegan chefs could master.
Let's take a closer look.
1. This cookbook makes veganism accessible to anyone, no matter their experience or where they live. Every recipe is accompanied by a section titled, "Why This Recipe Works". In this section, the writers pull apart the recipes to talk about the methods that were tried and testing, the science behind why and what works, variations that were and can be applied, and ways to serve and store. To be able to read about the process of creating each recipe is fascinating. It gives a greater understanding of food in general and would be helpful to anyone looking to explore creating their own vegan recipes.
2. Wouldn't you agree that the most important part of any cookbook worth buying is the large, beautiful, full-page photography? Well, that is exactly what you'll find in Vegan for Everybody. The photography is simple, bold, and mouth-watering delicious. This allows the food to speak for itself in nearly every recipe of the book. I don't think I need to mention that cover photo again?!
3. The book's tagline is, Foolproof Plant-Based Recipes for Breakfast, Lunch, Dinner, and In-Between, which is exactly what you'll find in Vegan For Everybody. Beyond providing an understanding of the process and despite keeping ingredients simple and straight-forward, the recipes in the book are truly incredible. Grilled Portobello Burgers, Tofu Frittata with Mushrooms, Fettuccine Alfredo, Aquafaba Meringues and much more.
4. And my FAVORITE part of this cookbook is the lengthy chapter titled The Vegan Kitchen. This chapter covers everything with sections on Optimizing a Vegan Diet, Veganizing your Kitchen, Vegan Dairy Substitutions, and A Guide to Vegan Egg Substitutes, and does it all so more thoroughly than I have ever seen before. With step-by-step pictures throughout, you can see the testing that was done to understand aquafaba, create the perfect nut milks, and guide you to build the best vegan bowls. I would buy this book on the first chapter alone.
In other words, this book is incredible!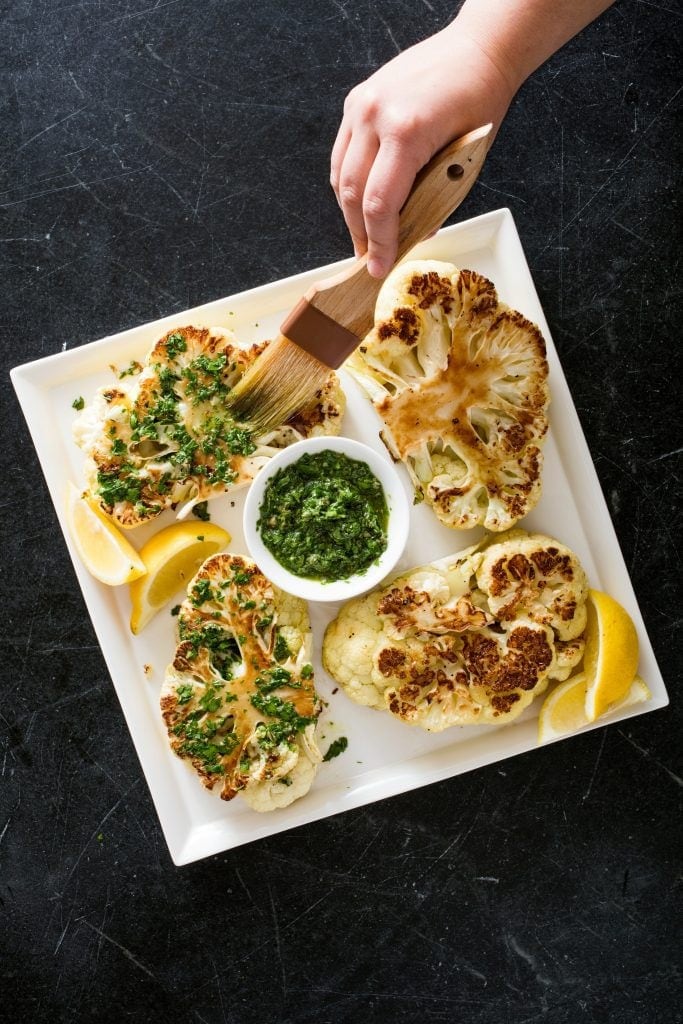 RECIPES IN VEGAN FOR EVERYONE
I love the vegan comfort classic recipes in this cookbook. Among the deliciousness, you will find:
Grilled Portobello Burgers
Tofu Frittata with Mushrooms
Fettuccine Alfredo
Aquafaba Meringues
and much more!
I was given the opportunity to share one of these incredible recipes and I think you're going to love the one I chose. This vegan nacho cheese is amazing! It's creamy, melty, stretchy, and overall delicious!
Let's take a look.
Nacho Dip
This creamy, gooey, tangy, downright cheesy sauce is sure to score a home run with vegans and nonvegans alike.
Course:
Appetizer, Condiments, Snack
Cuisine:
American, Mexican
Keyword:
Vegan Nacho Cheese
Servings
:
4
servings
Calories
: 184 kcal
Author
:
America's Test Kitchen
Ingredients
Instructions
Bring 2 quarts water to boil in a medium saucepan over high heat. Add potatoes and carrot and cook until tender, about 12 minutes; drain in a colander.

Combine cooked vegetables, ⅓ cup water, 2 tablespoons oil, nutritional yeast, vinegar, and salt in a blender. Pulse until chopped and combined, about 10 pulses, scraping down sides of blender jar as needed. (You will need to stop processing to scrape down sides of blender jar several times for mixture to come together.) Process mixture on high speed until very smooth, about 2 minutes.

Meanwhile, heat remaining 1 tablespoon oil in the now-empty saucepan over medium-high heat until shimmering. Add onion and poblano and cook until softened and lightly browned, 3 to 5 minutes. Stir in garlic, chipotle, cumin, and mustard and cook until fragrant, about 30 seconds; remove from heat.

Stir processed potato mixture into onion-poblano mixture in a saucepan and bring to a brief simmer over medium heat to heat through. Transfer to a bowl and serve immediately.
Recipe Notes
Serve with corn chips or crudités. To rewarm cooled nacho dip, microwave, covered, in 30-second bursts, whisking at each interval and thinning with water as needed, or rewarm on the stovetop, whisking occasionally, and thinning with water as needed.
Nutrition Facts
Nacho Dip
Amount Per Serving
Calories 184
Calories from Fat 90
% Daily Value*
Fat 10g15%
Sodium 607mg26%
Potassium 500mg14%
Carbohydrates 20g7%
Protein 3g6%
Vitamin A 2595IU52%
Vitamin C 16.9mg20%
Calcium 19mg2%
Iron 1mg6%
* Percent Daily Values are based on a 2000 calorie diet.
Vegan For Everybody Giveaway
America's Test Kitchen has offer me the chance to run a giveaway for you! One lucky reader will win a FREE copy of Vegan For Everybody. Enter below for a chance to win.
Giveaway open to U.S. residents.
If you give this recipe recipe a try, snap a photo and share it on Instagram. Make sure to tag
@mydarlingvegan
so I can see your creations!