Terra's Kitchen Review + $35 Off Coupon Code
This post is sponsored by Terra's Kitchen. All thoughts and opinions are 100% mine.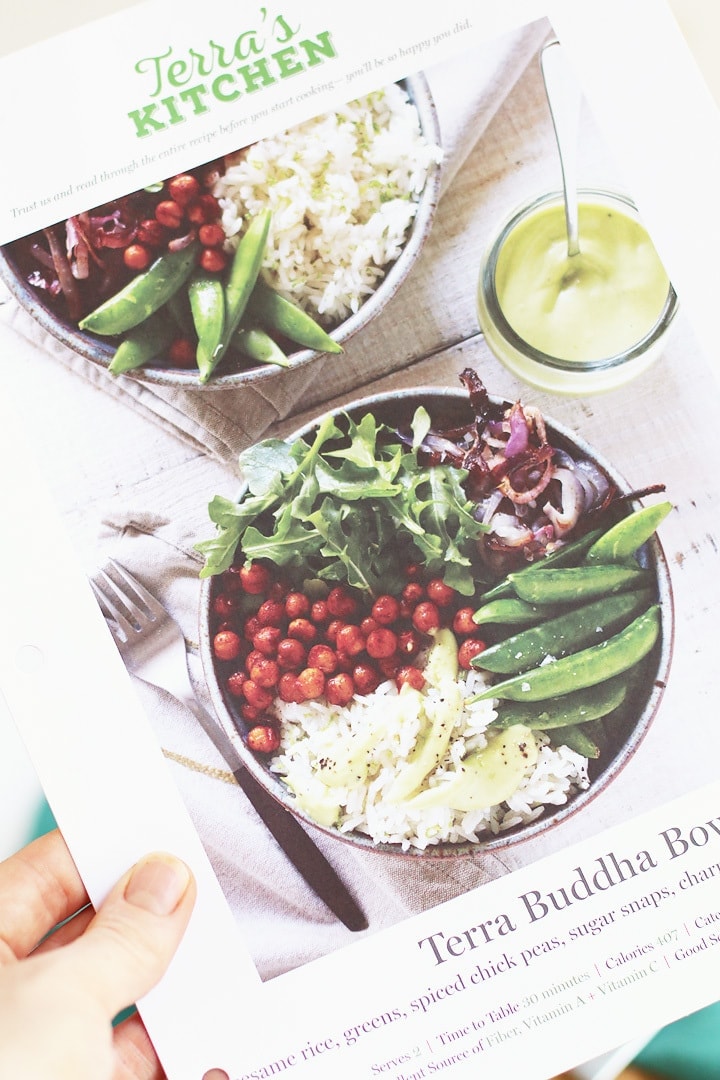 Life has been busy lately.
When I made the decision to drop out of grad school to blog full time, I knew I was taking a risk. I was walking away from the very sensible path to become a teacher to chase a path filled with uncertainty and hope. But I am one who is moved and motivated by passion and creativity and so the choice in the end was quite simple. In the months since I made that decision, I have seen incredible growth to my business and, along with that, exciting opportunities. Almost immediately I have found assurance in my decision and for that I am beyond grateful.
But with my business's quick growth, I'm having a hard time managing the rest of live, especially with the kids home for the summer. Things like laundry, yard work, and meal prep have been compromised. That is why when Terra's Kitchen reached out about doing a review post last month,  I jumped at the opportunity.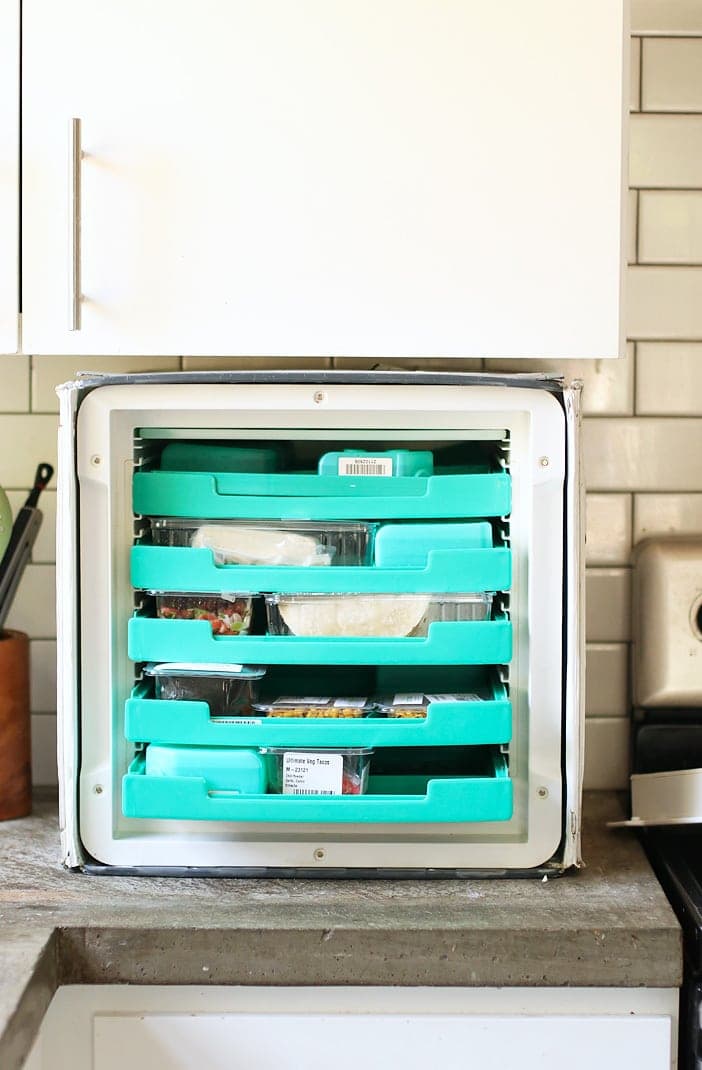 Terra's Kitchen is a subscription-based healthy food delivery service that provides easy, delicious, and wholesome meals that can aways be prepared in 15-30 minutes. They offer over 50 recipes that promote healthy living following the principals of a Mediterranean diet: healthy fats, colorful vegetables, and whole foods. Their recipes meet many different dietary restrictions from paleo, gluten-free, low-calorie, and vegan using ingredients that are non-GMO, organic and sustainably sourced when possible.
How It Works
The first step is placing your order. From their menu + pricing page, you can customize your order based on proteins, dietary restrictions, and family size. Once it's narrowed down, you can start choosing your meals. Each meal is accompanied by beautiful photographs and descriptive step-be-step guides. Besides meals, you will also find snacks and side salads that can be added to your order. Once your vessel is full, you choose the delivery date and wait for your delivery.
The delivery comes right on time in one of these amazing climate-controlled reusable vessels that neatly organizes your ingredients onto 5 shelves. The vessels are then picked up on your next delivery and sent back to be reused.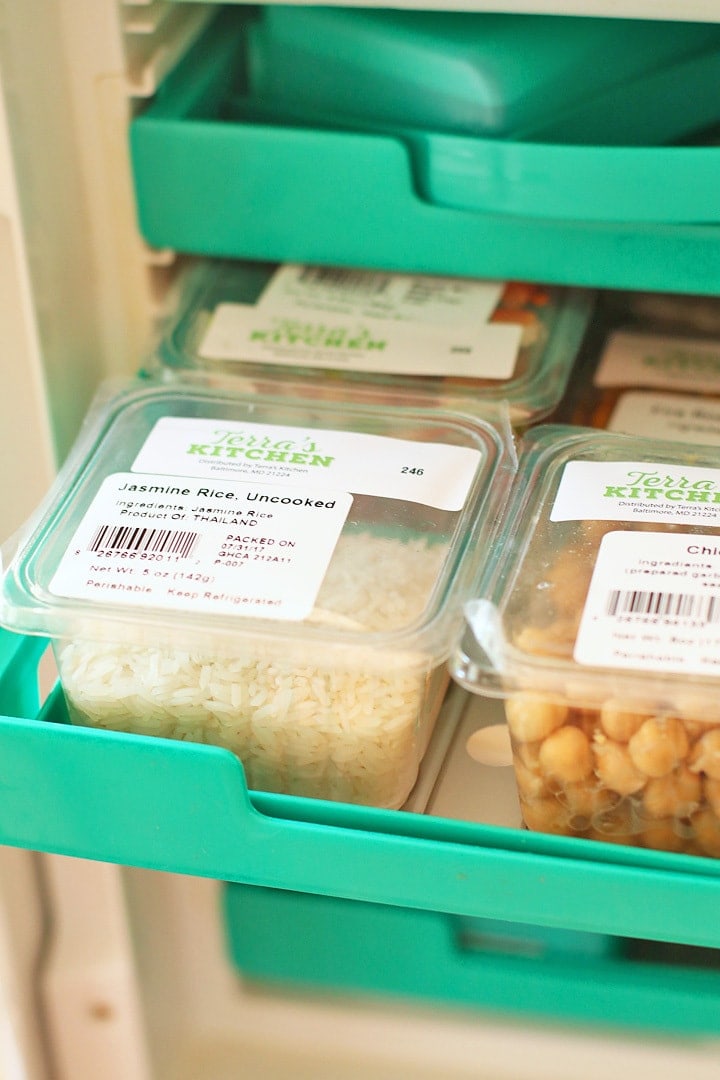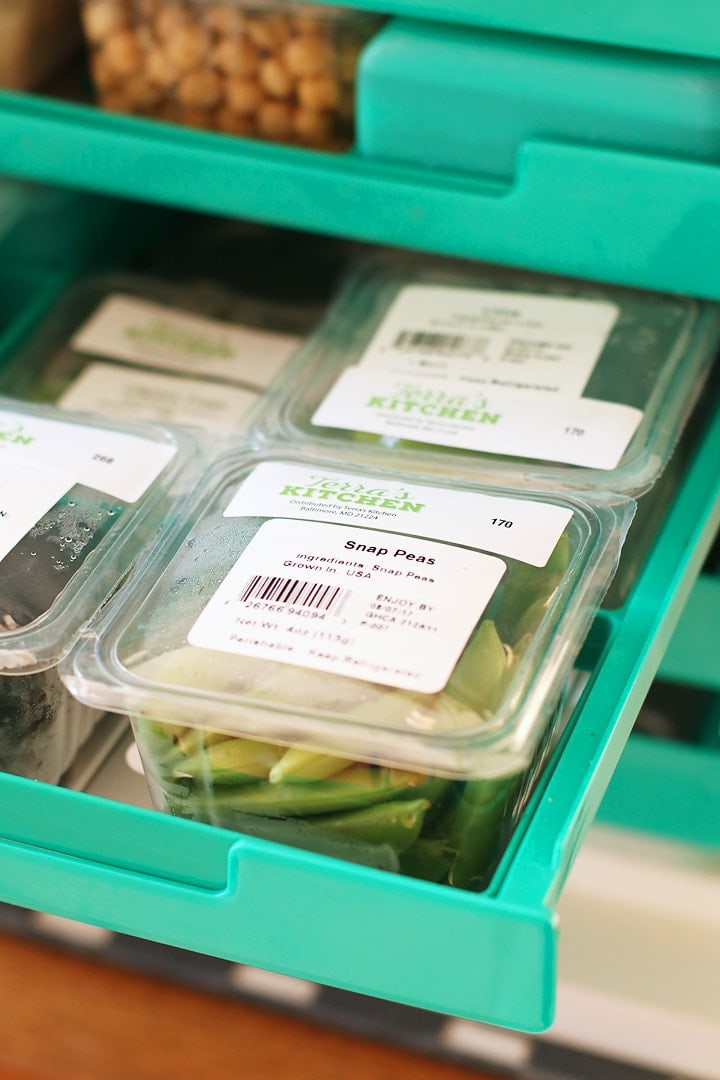 Each of the meals ordered comes with beautiful full-page recipe cards that provide nutritional information as well as prep-times and servings amounts. On the back of each of these recipe cards is a list of the ingredients needed, all which are pre-measured and pre-packed inside the vessel. Additionally you'll find step-by-step instructions with visual guides and a complete list of needed equipment. And it gets even better. These recipe cards also come with wine and beer pairings individualized for each meal. How great is that?!
The ingredients are fresh and come pre-measure and often times pre-chopped. You will also receive all the spices and sauces needed for each meal. The only ingredients coming out of your own kitchen are olive oil, salt, and pepper.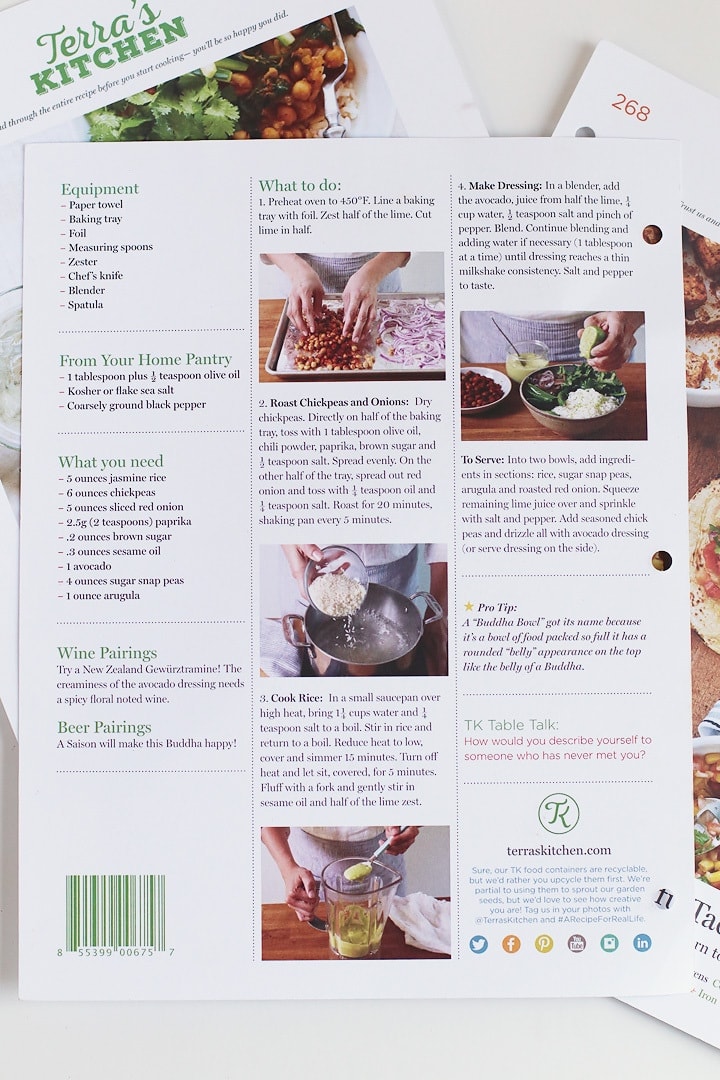 What I tried:
The first recipe I tried was the Curried Chickpea and Spinach Bowl pictured below. It took 25 minutes to make and was filled with the delicious flavors of fresh herbs, spices, and vegetables. I found that it made closer to 3 servings which allowed leftovers the next day.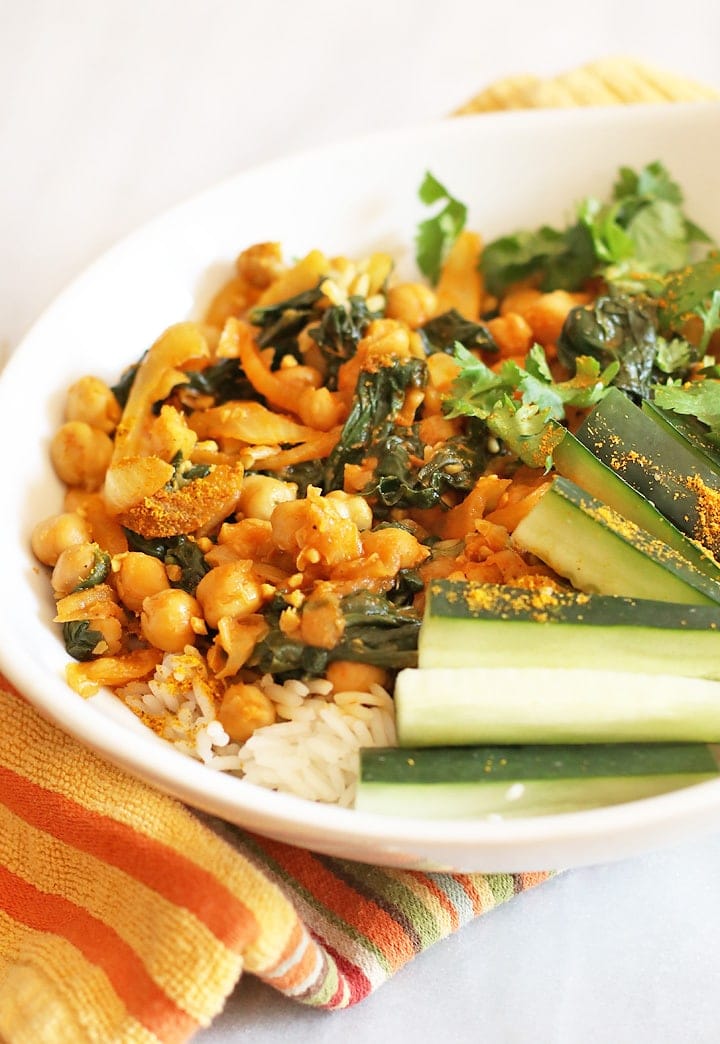 Next I tried the Terra Buddha Bowl. This recipe took about 30 minutes to put together. I loved the combination of fresh arugula and caramelized onions. Perfection! This recipe includes making a lime avocado dressing which was both incredibly simple and delicious.  Not to mention, the avocado was PERFECTLY ripe.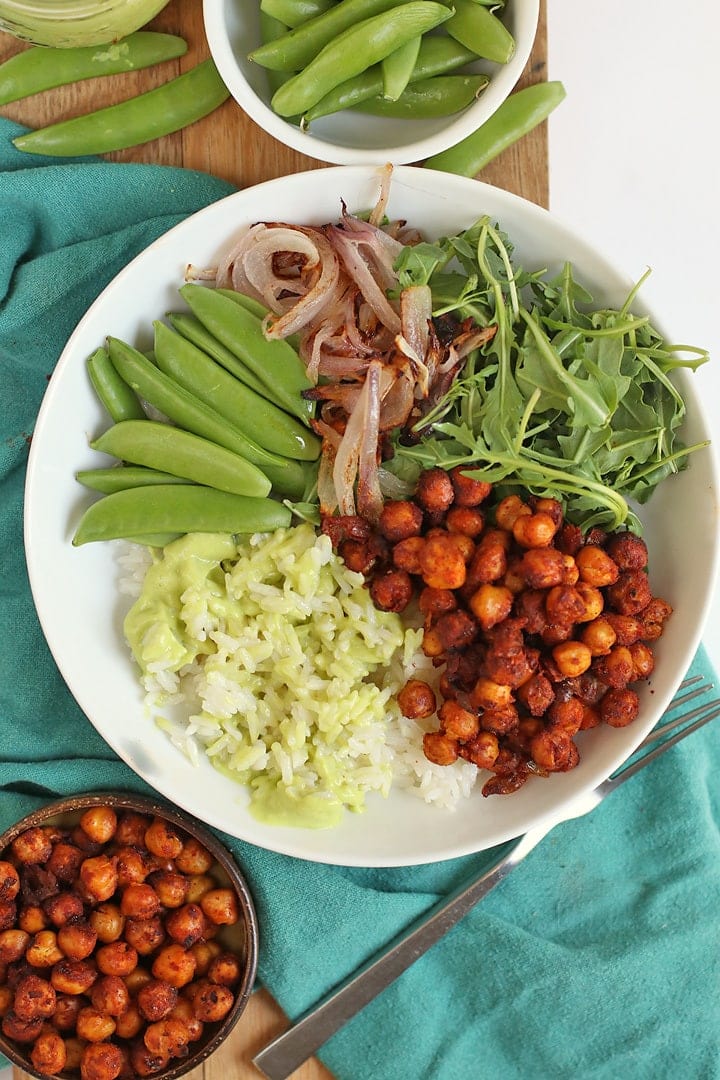 Lastly I tried the Ultimate Vegetable-Tofu Tacos. These also took about 30 minutes to prepare for a delightful and refreshing meal. The corn salsa was my favorite! And again, another perfectly ripe avocado.
Reason Why I Love Terra's Kitchen:
The ordering process was simple and straight-forward. You could search for meals by different dietary restrictions such as vegan, gluten-free, paleo, etc to make it easy and quick.
The reusable vessel was awesome. My food arrived cold (despite it being a record-breaking hot day) and stayed cold for hours until I was able to unpack the food into my refrigerator.
The food was all clearly labeled, pre-measured, and pre-chopped. And it was incredibly fresh. Even the avocados were perfect!
The recipe cards had everything from prep time to calorie intake to step-by-step instructions. You'll even find wine and beer parings customized to each recipe!
The food was delicious. I've never had anything so fresh and perfectly flavored from a meal delivery service. I expect with these services that taste will be compromised for convenience but that was not the case with my Terra's Kitchen experience. All three meals were fresh, full of flavor, and wholesomely delicious! Color me impressed!
Ingredients were high-quality, non-GMO, sustainable sourced, and organic. Terra's Kitchen prides themselves on bringing you food from farm to table in less time than a grocery store can and the quality of ingredients confirmed that was true.
I loved my Terra's Kitchen experience and I believe you will too! Give it a try and enter MDVEGAN at checkout to take $35 off your first order!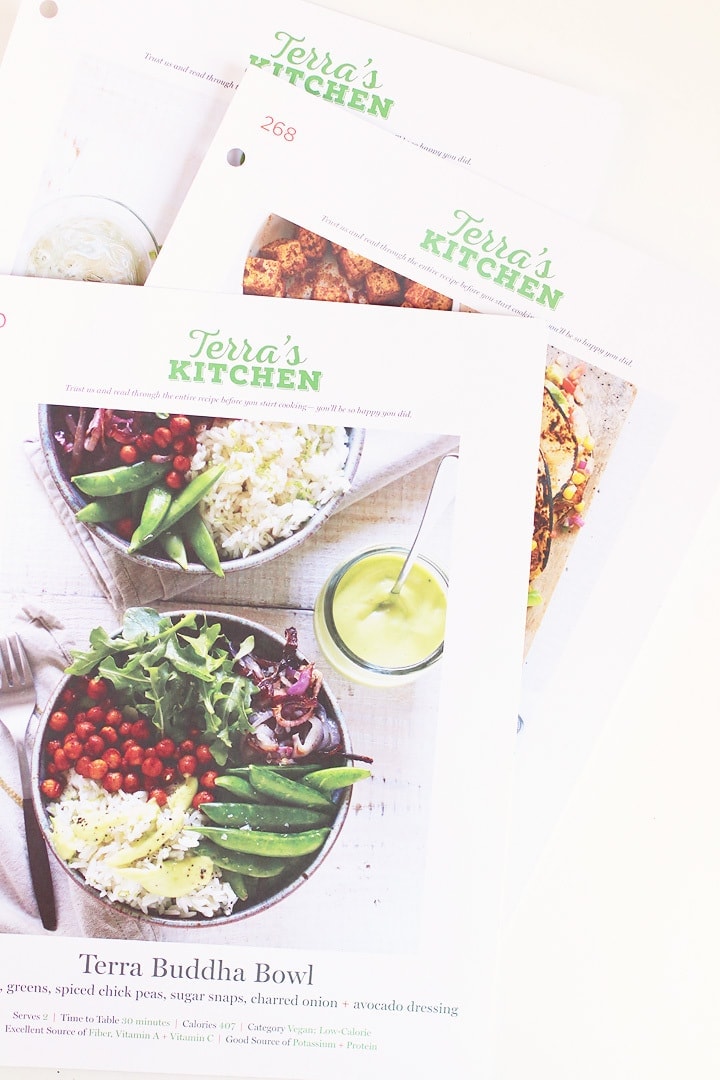 Want more? Watch my review of Terra's Kitchen below.
This post is sponsored by Terra's Kitchen. All thoughts and opinions are 100% mine. 
Written by My Darling Vegan
If you give one of these recipes recipe a try, snap a photo and share it on Instagram. Make sure to tag
@mydarlingvegan
so I can see your creations!