11 Freakishly Delicious Vegan Halloween Candies
11 Freakishly delicious kid-friendly vegan Halloween candies. This roundup has it all. Sinfully sweet candies to no-sugar-added desserts and everything in between, making this Halloween the best one yet!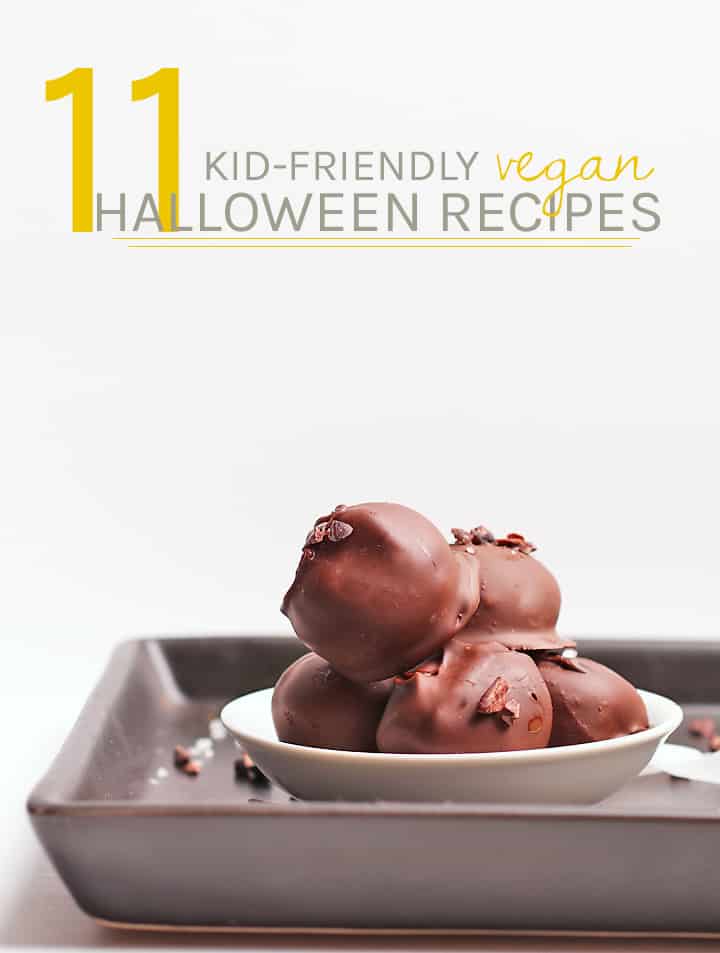 This post contains affiliate links. For more information, see my privacy policy.
This post was originally published on 10/24/2014. Last updated on 10/25/2019
Happy Halloween, everyone.
It's the spookiest, sweetest, silliest day of the year! However, for those of us who are raising vegan children, it can also be a challenging one. How do we handle the door-to-door trick-or-treating with our plant-based diets? Beyond that, do we really want our kids coming home with baskets full of candy?
Yes, Halloween is a head-scratcher. I have done a lot of things over the years but one of my favorite ways to celebrate the holiday is by forgoing trick-or-treating altogether and making my own homemade treats at home.
---
Store-Bought Vegan Halloween Candies
If you do want to go trick-or-treating this year, make sure to check out Peta's extensive list of Halloween candy to help you keep your eye out for the good ones. You might be surprised how many popular candies happen to be vegan!
If you are going to be giving out candy this year, here is a list of vegan candy assortments you can buy:
Choco NoNos (<<affiliate link)
Yum Earth Organic Lollipops
Organic Fruit Snacks
---
Homemade Vegan Halloween Candies
For your treat this year, I've compiled 11 kid-friendly vegan Halloween recipes that you can make right at home.
These are some of my most decadently sweet desserts as well as my surprisingly healthy no-sugar-added candies. These 31 freakishly delicious recipes will, most certainly, have you screaming with delight.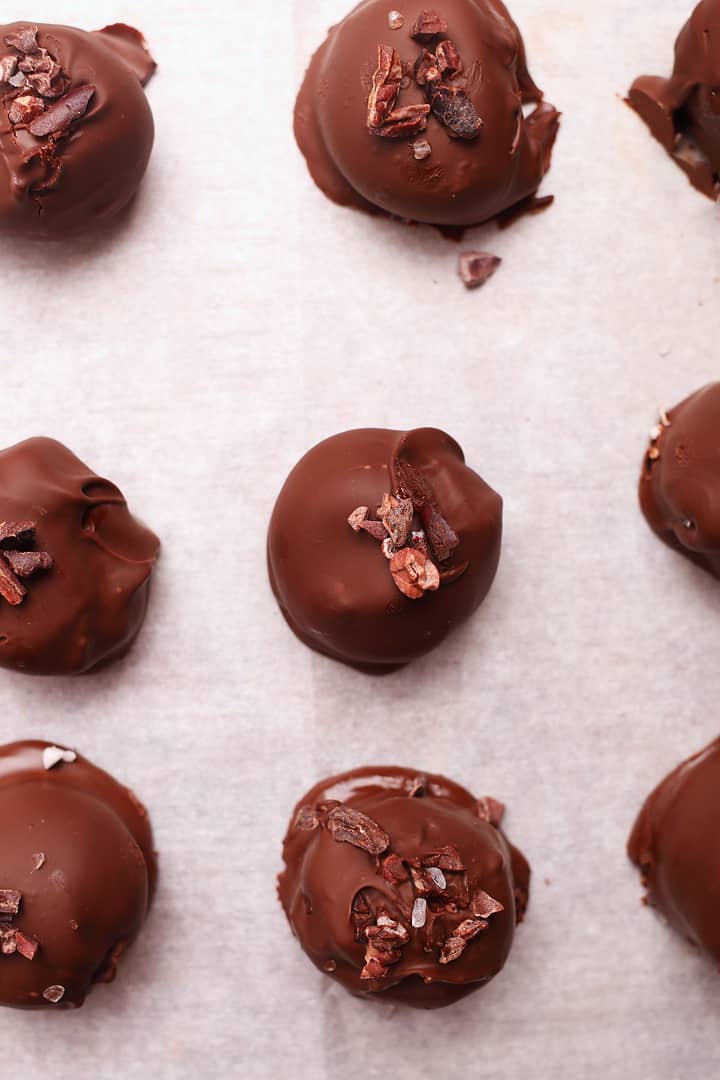 Make your Halloween chocolates at home with this simple 3-ingredient Vegan Chocolate Truffle recipe. A rich and decadent chocolate ganache base covered in a crisp chocolate coating, these truffles make the perfect DIY Halloween candy.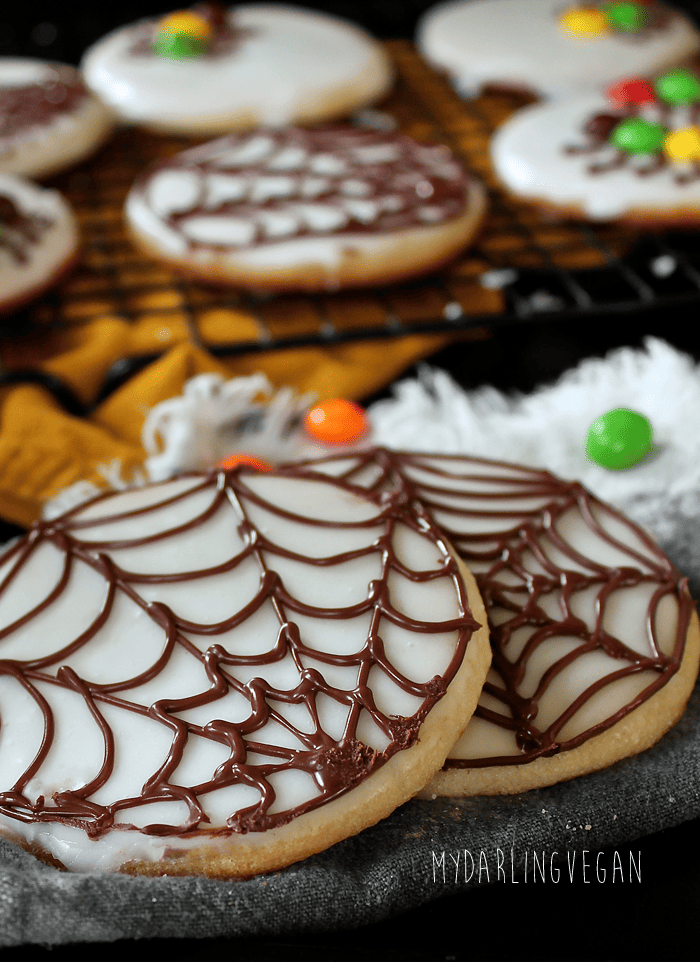 Celebrate the holiday with these Halloween Sugar Cookies. They are a rich and buttery cookie with a soft center and a crispy outside. Decorate them with your favorite creepy-crawly designs to get into the Halloween spirit.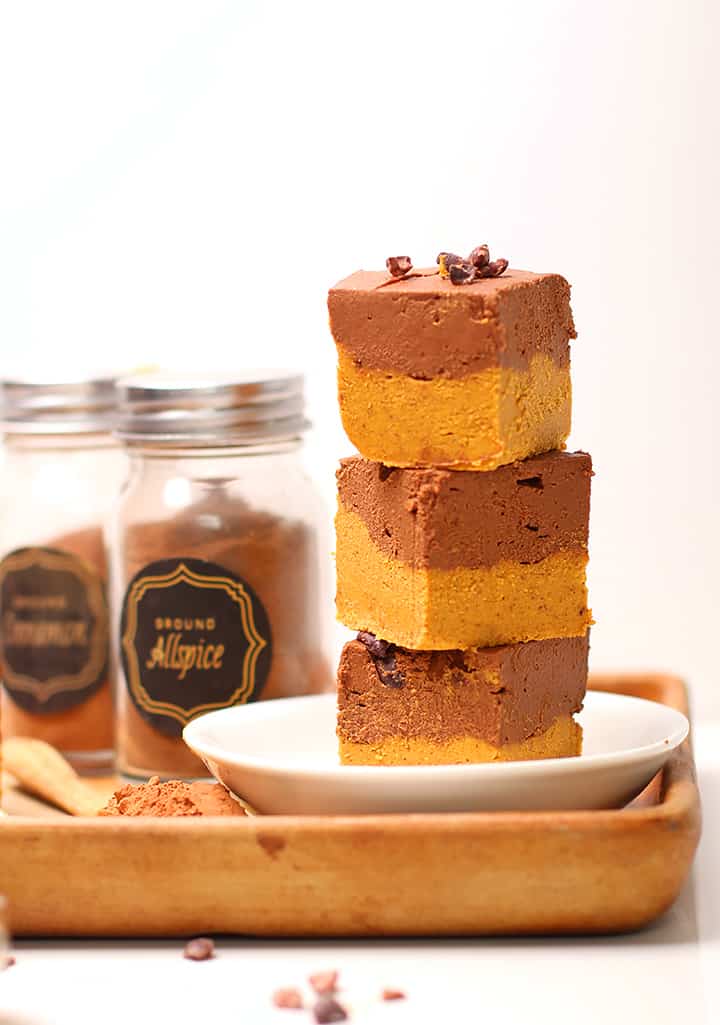 Delicious Pumpkin Chocolate Fudge! A double layer of fudge made with whole food ingredients and sweetened only with dates for a festive vegan, gluten-free, and refined sugar-free treat. This is a candy you can feel great about giving the kids.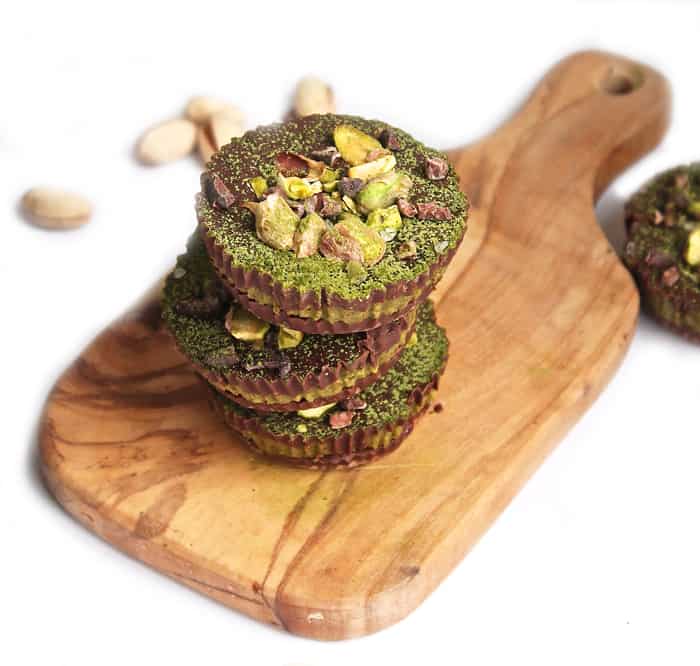 These vegan Pistachio Matcha Chocolate Cups combine rich dark chocolate with salty pistachios and green matcha tea for a deliciously sweet snack that is the perfect vegan alternative to Halloween candy. Swap in peanut butter for a healthy spin on a peanut butter cup!
Trick or Treat! This Peanut Butter Cup Chocolate Pretzel Bark makes the perfect sweet and salty treat for you and your loved ones. It can be made in just 10 minutes for an easy and delicious vegan Halloween treat.
You won't believe how truly divine this Almond Joy Vegan Fudge recipe is. It is incredibly easy to make with just 4 ingredients for a quick Halloween treat that you can make with the kids. Now that's way better than going door-to-door.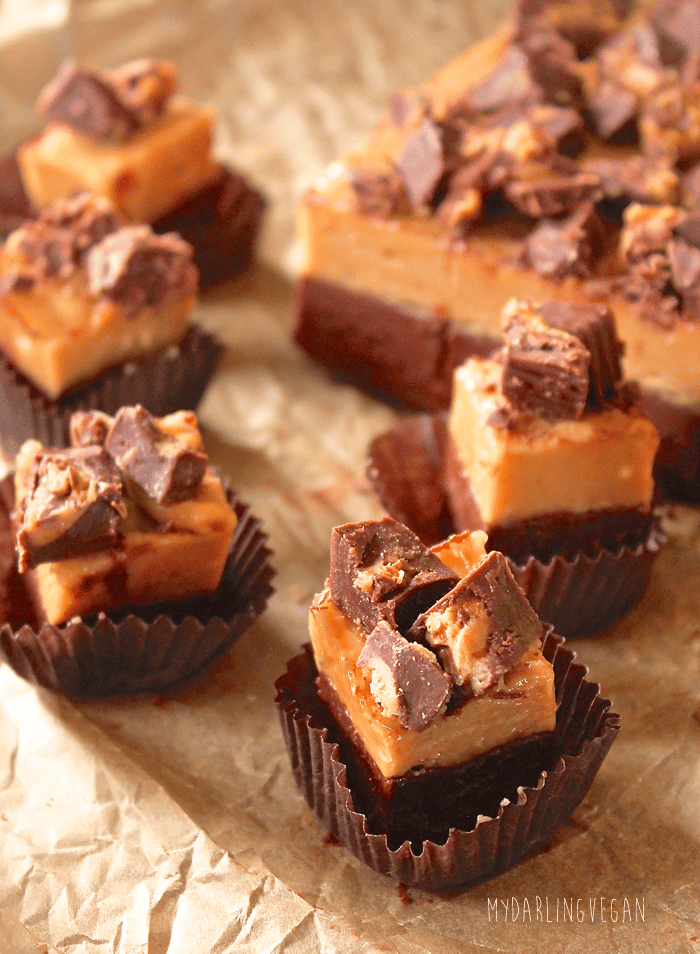 Chocolate and Peanut Butter come together in the perfect pairing. This Chocolate Peanut Butter Fudge combines creamy peanut butter and rich chocolate fudge. It's a veganized version of a classic favorite that you don't want to miss out on.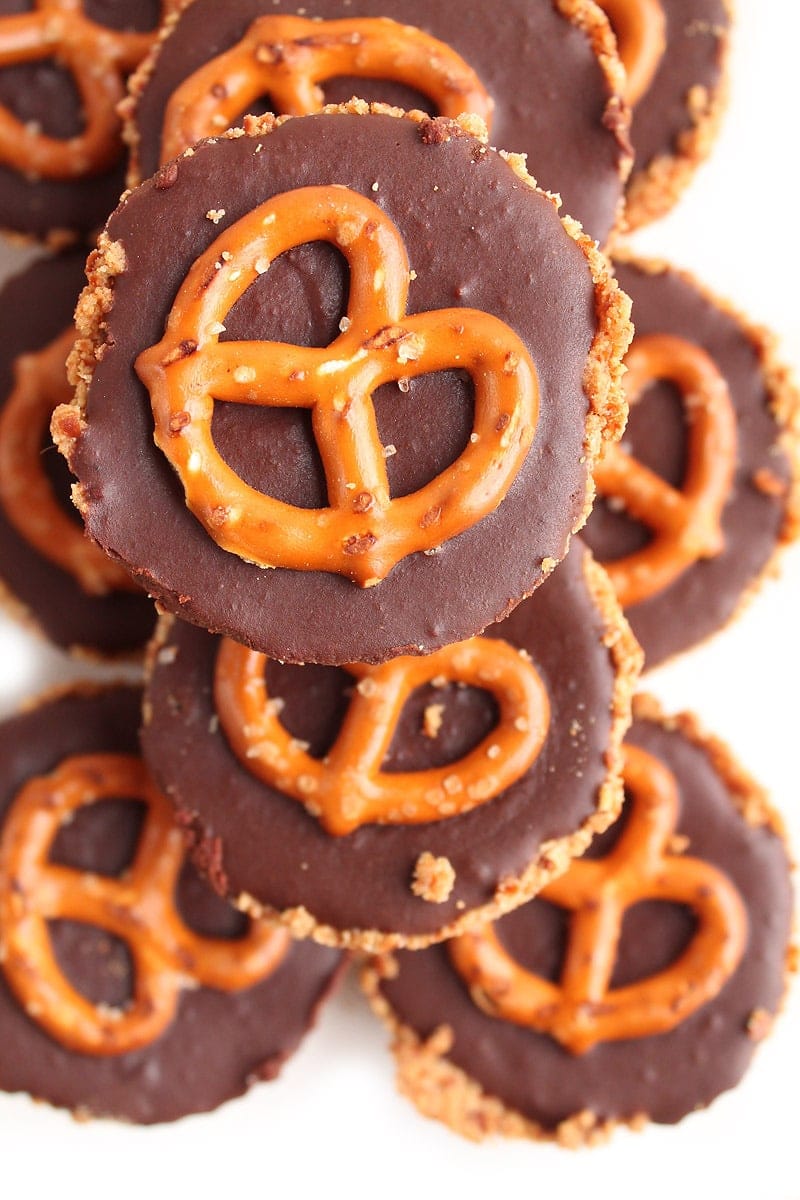 Sweet, salty, and with the perfect crunch, these 5 ingredient Chocolate Pretzel Tarts with a pretzel crust is sure to please the crowd. Throw them together in just 30 minutes for a quick and delicious Halloween treat.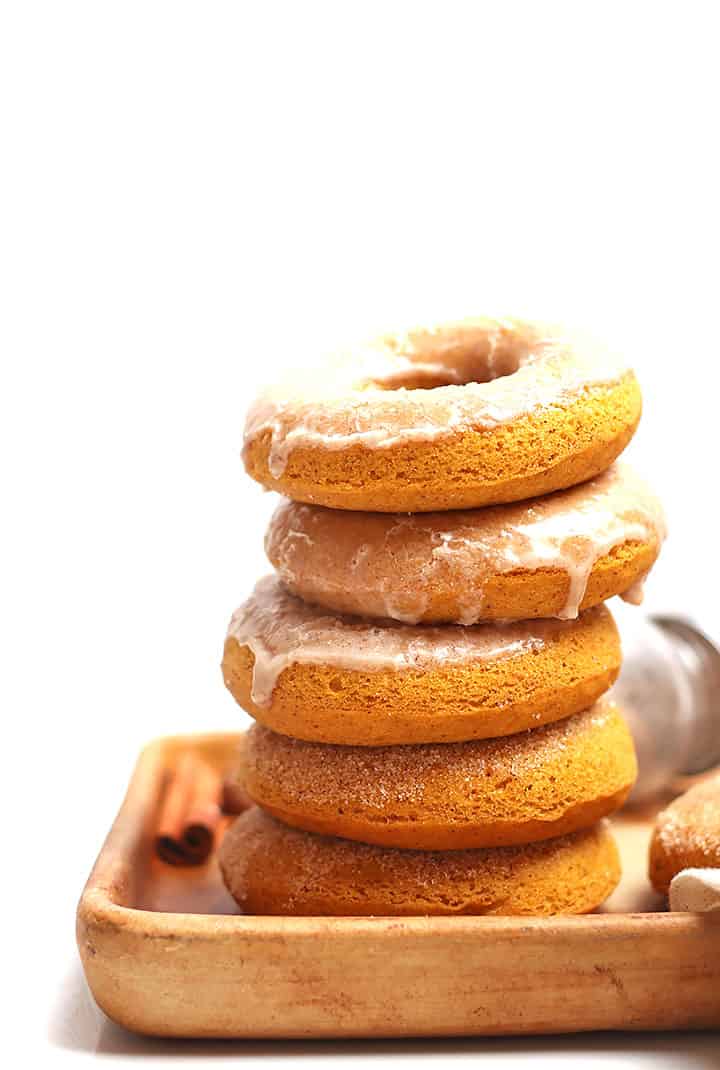 Forget the candy and turn your attention to donuts this Halloween with these delicious Vegan Pumpkin Donuts. Sweetened with maple syrup and topped with cinnamon-spiced glaze, these vegan pastries are the perfect fall sweet treat!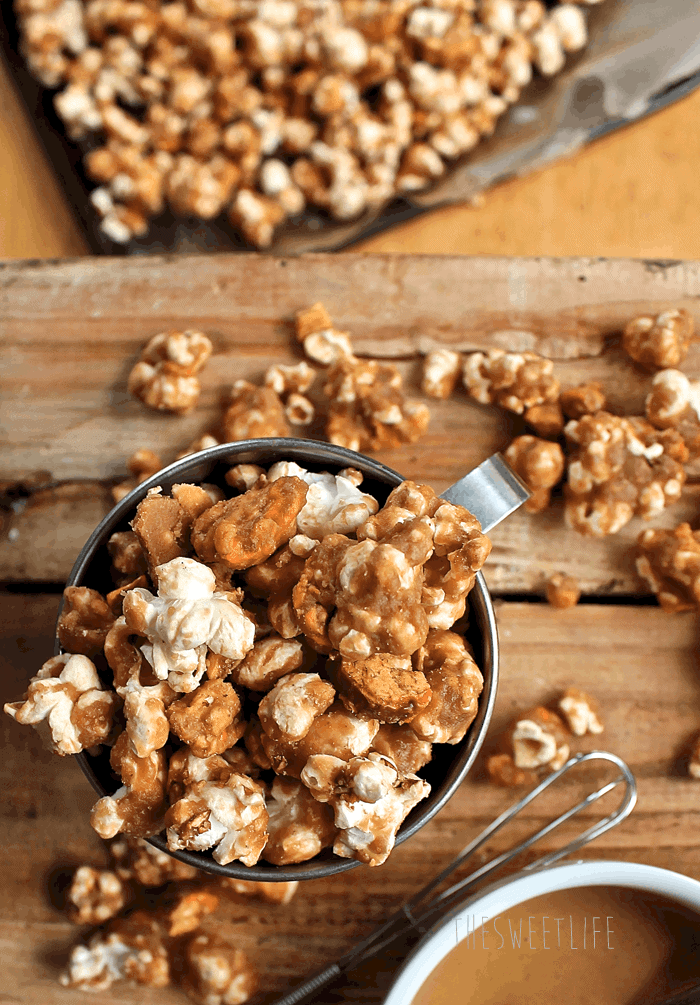 Hold up. Peanut Butter Butterfingers Popcorn? Yep! This vegan peanut butter popcorn is sweet and salty, covered in peanut butter and mixed with crushed vegan Butterfingers for the ultimate Halloween treat. You won't be able to get enough.
That's it! What about you? What are your favorite Halloween candies? Happy Trick-Or-Treating!
Written by Sarah McMinn
If you give one of these recipes recipe a try, snap a photo and share it on Instagram. Make sure to tag
@mydarlingvegan
so I can see your creations!