Thick, creamy, and incredibly delicious, you're going to love this homemade cashew milk recipe. Quick and easy and much more cost-effective than store bought.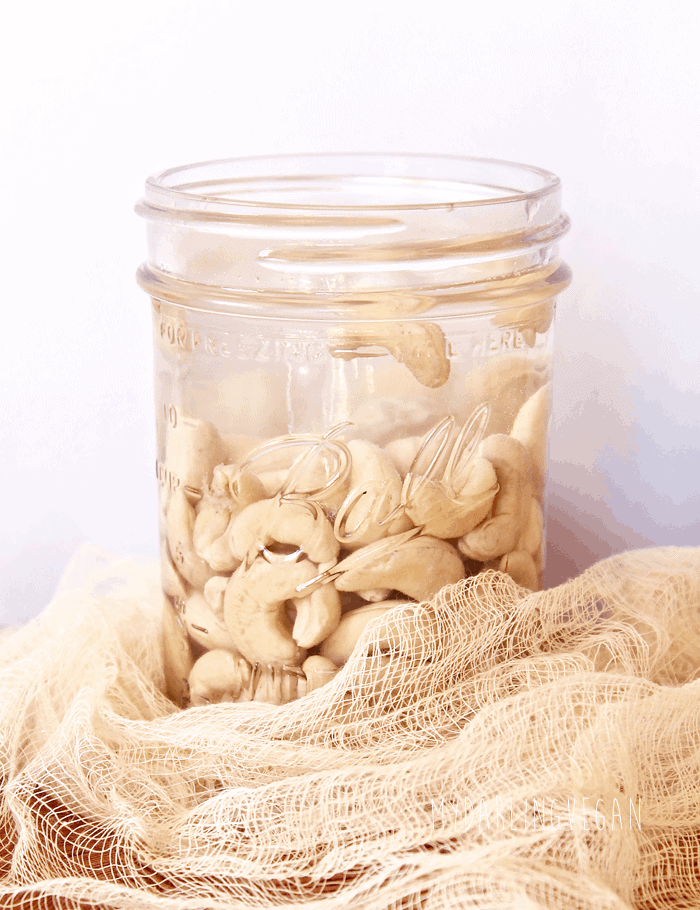 Hey friends! It's been awhile.
Due to beautiful weather, a couple of visiting friends, a basement remodel, a whole lot of sickness passing between my children, and a growing stress level that was doing nobody any good, I took the last week and a half away from my computer, my camera, and all things blogging. And it was fabulous!
When I first started blogging I remember thinking, "If I could make money doing this, that would be the best job ever!" I would set my own hours, take vacations whenever I needed, work from home, and do what I love. It's true, I do what I love. And I more or less set my own hours. But in a lot of ways, and true to form, I was rather naive about the nature of blogging. The pressure that I feel as a blogger (and I know I'm not alone) to keep up (with my own schedule), maintain a social media presence, continue to grow month-to-month, all the while balancing recipe development, photography, web design, writing, advertising, etc. can make a person crazy. And if said person already has some obsessive tendencies then, well, crazy will slowly turn into the state of mind that becomes the norm.
And that's when you dip into the bag of "blogging perks" and disappear from the internet for a week.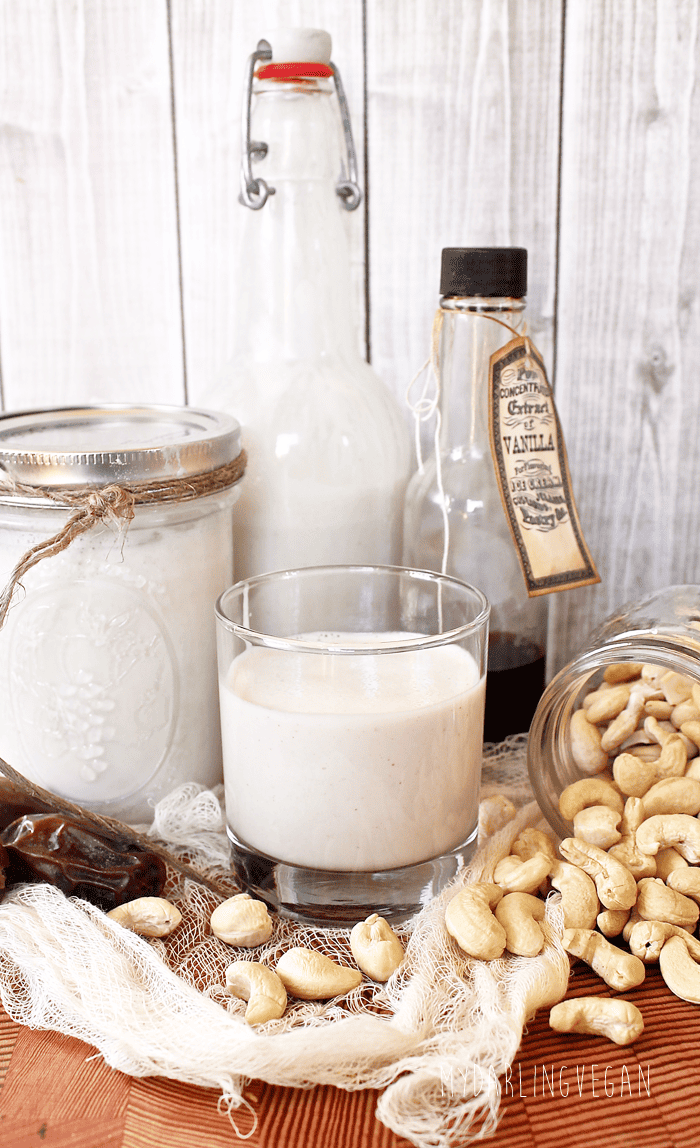 I'm doing much better now.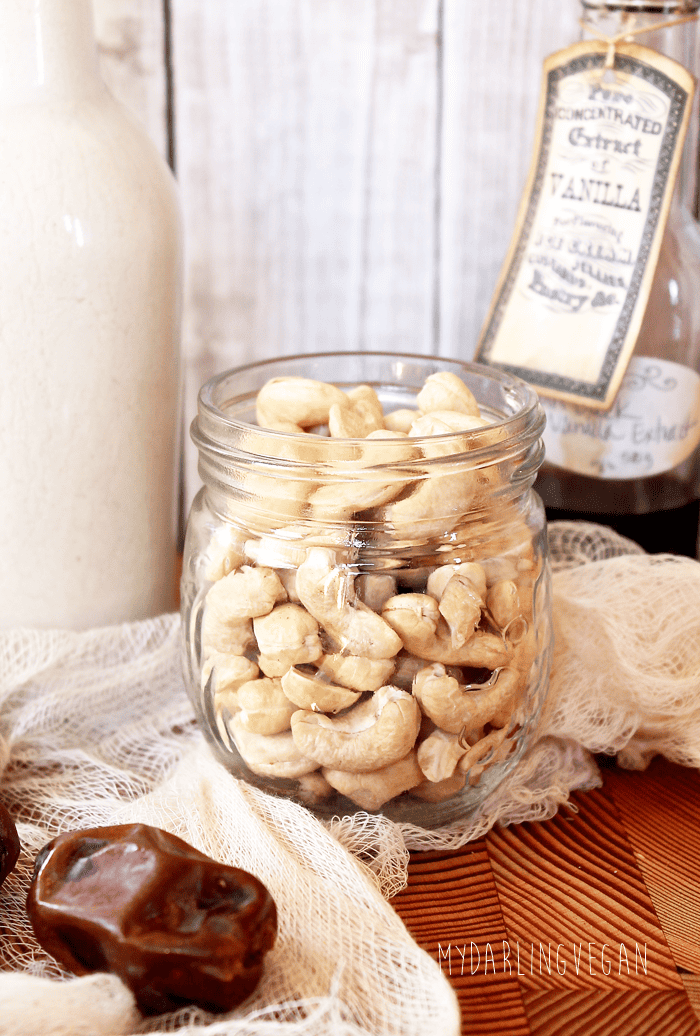 In fact, I'm great. The past week and a half has been so refreshing, exciting, calming, relational, and all around good. And now I'm back with a refreshing, exciting, and all around good recipe: a homemade (raw) cashew milk recipe.
When I became a vegan almost 9 years ago there weren't a lot of non-dairy milk options on the shelves. There was, of course, soy milk. And if you went to a health food store you might be able to find rice or almond milk. Only a few brands were making non-dairy milks and most of them were filled with all kinds of extra ingredients you didn't really want to be drinking. Of course, I didn't question it back then and anything was better than drinking the milk intended for baby cows.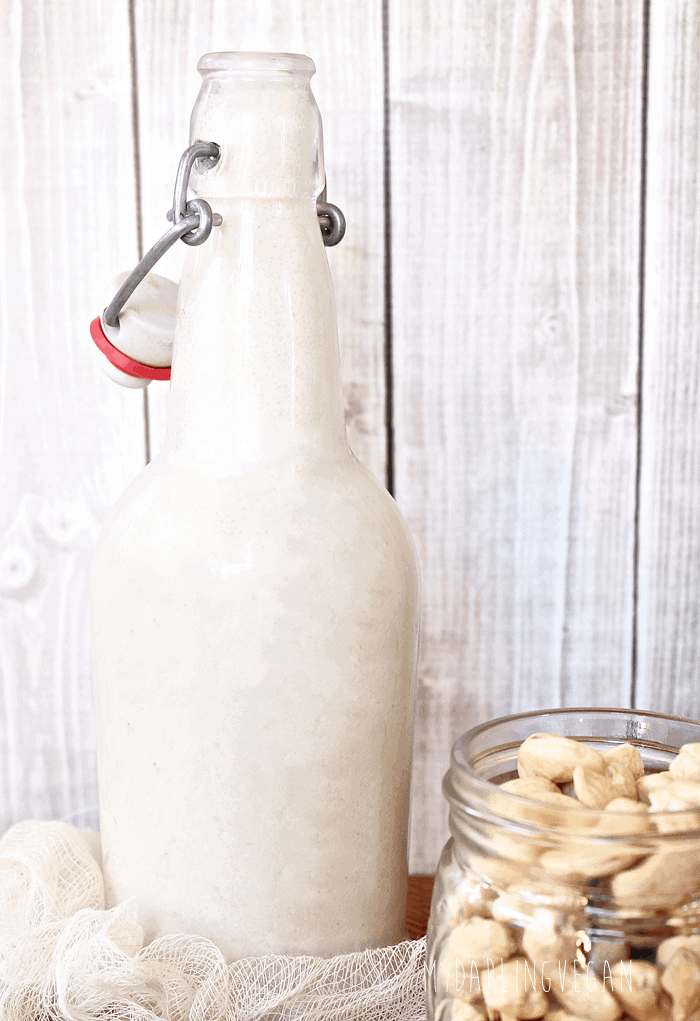 But like all things in the vegan world, there have been a lot of improvements in 9 years. The options for non-dairy milk seem to grow with each visit the grocery store. There is milk made from seemingly every nut, grain, and seed. But despite all the options out there, there are very few that I like. Almond milk is too almondy, hemp milk is too hempy, coconut milk is too coconuty…you get the picture and all I really want is a simple, relatively flavorless, creamy liquid to put in my morning coffee or over a big bowl of hearty oatmeal.
That's why I love this Cashew Milk recipe.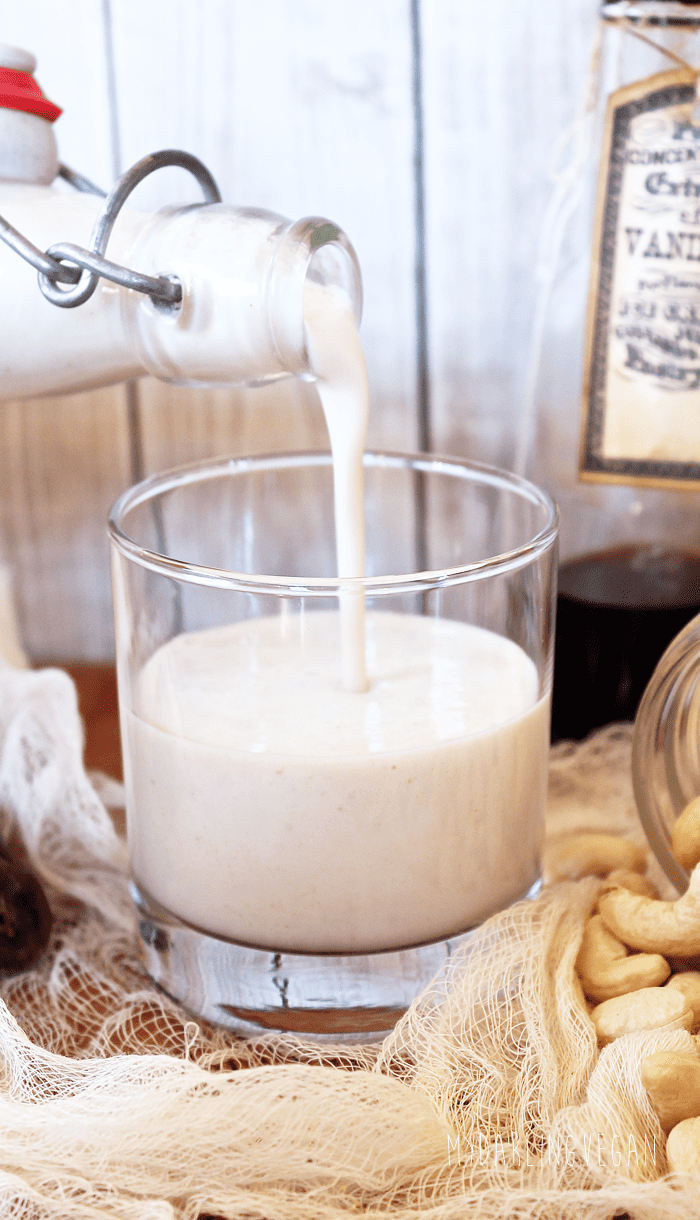 I don't know why it wasn't until I saw cashew milk in the grocery store that I realized that is what I've been needing in my life all along. I use cashews for everything. More specifically, everything that requires a creamy base (sauce, custards, dressings, etc.) and yet I it had never occurred to me to  milk my cashews.
Soft and fatty, cashews make a delicious, creamy, and rich milk that can be made in minutes.  I added a couple of dates to the recipe for a hint of sweetness, but they can easily be removed if you prefer a unsweetened milk. And if you don't have a high-powered blender like a VitaMix, don't fret! You can make this milk with a food processor as long as you have a nut milk bag to strain it.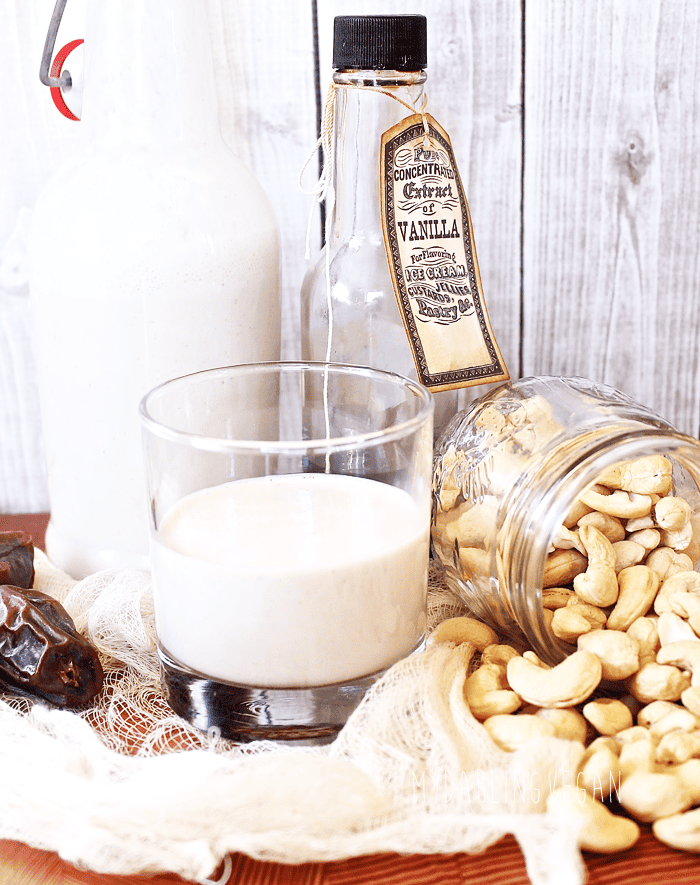 Cashew Milk Recipe
Thick, creamy, and incredibly delicious, you're going to love this homemade cashew milk recipe. Quick and easy and much more cost-effective than store bought.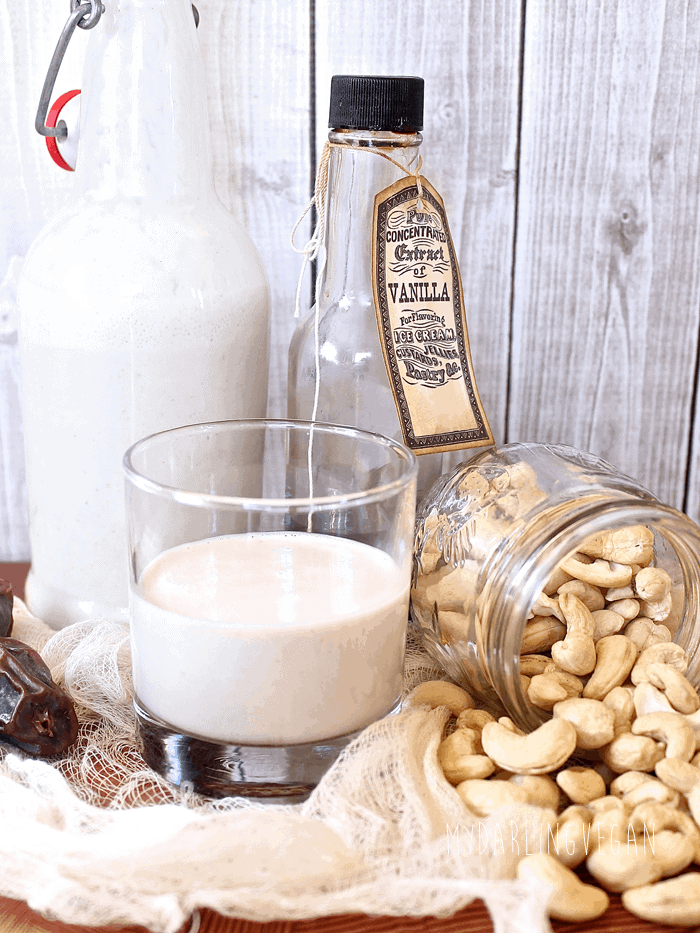 Course:
Drinks
Cuisine:
American
Keyword:
Cashew Milk Recipe
Servings
:
8
servings
Calories
: 98 kcal
Author
:
Sarah McMinn
Ingredients
Instructions
Drain and rinse the cashews.
Place them in a high-speed blender like a VitaMix with 2 cups of water and dates and blend on high until cashews are completely broken down.
Add the additional 2 cups of water, vanilla extract, and salt. Blend on high for 1 minute.
Pour milk through a nut milk bag or fine strainer into airtight containers and store in the refrigerator for up to 5 days.
Recipe Notes
To make cashew coffee creamer, decrease the amount of water to 2 cups.
Nutrition Facts
Cashew Milk Recipe
Amount Per Serving
Calories 98
Calories from Fat 63
% Daily Value*
Fat 7g11%
Sodium 8mg0%
Potassium 127mg4%
Carbohydrates 7g2%
Protein 2g4%
Calcium 12mg1%
Iron 1.1mg6%
* Percent Daily Values are based on a 2000 calorie diet.
This post contains affiliate links.
If you give this recipe recipe a try, snap a photo and share it on Instagram. Make sure to tag
@mydarlingvegan
so I can see your creations!