Gut-Loving Ginger Mango Green Smoothie
A gut-healing ginger mango green smoothie made with fresh kale and probiotics for a delicious and healthy breakfast or midday snack.
This is a sponsored post by Renew Life Ultimate Flora Probiotics. All opinions are 100% mine.
This post contains affiliate links. For more information please see my privacy policy.

Since I first told you about my divorce, I have been fairly close-lipped about the details.  This has been an intentional choice, as I'm always trying to balance personal life with business. This becomes a bit challenging when part of your business is to talk about yourself. And so today, I want to open up a bit about my divorce, my life post-divorce, and what I've learned about the importance of showing up to life, even on those days when you just want to hide.
This is my story; one that many of you have been present to as you've followed me on My Darling Vegan.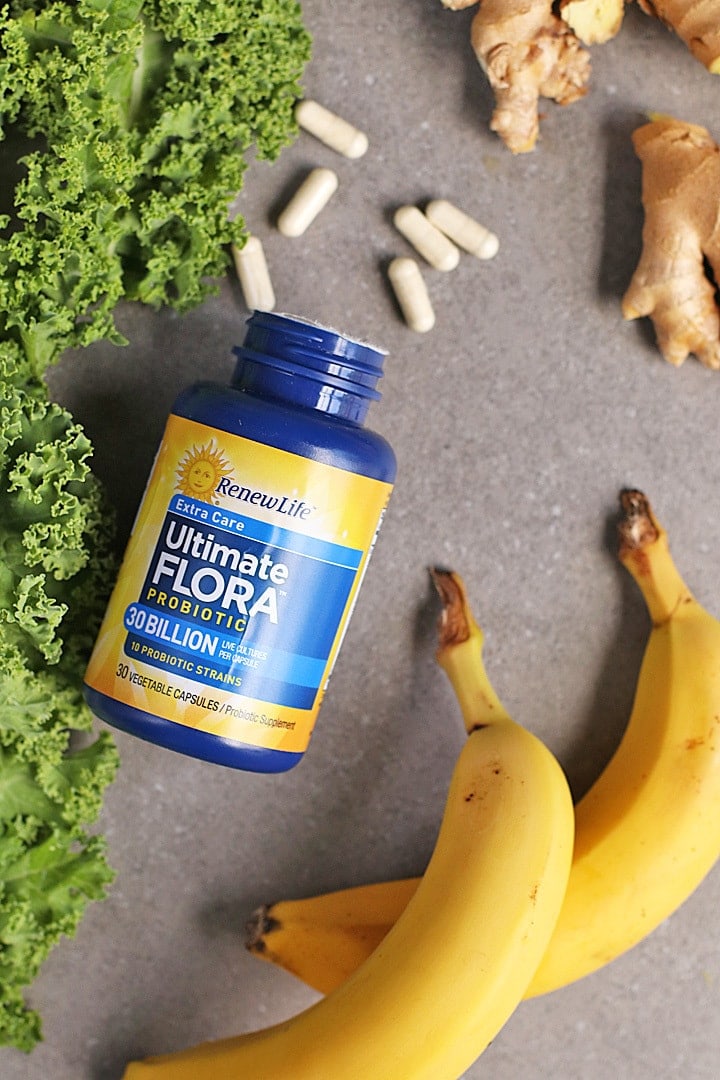 In 2015 I was nearly destroyed by a sudden and unexpected divorce.
It was not something I had chosen. When I first learned of my ex's desire to leave, I spent six months doing everything in my power to save the marriage. Sadly, as I learned first-hand, one person cannot save a marriage alone nor can you force a person to stay. As my reality crept in, I found myself with the impossible challenges of a divorcée stay-at-home-mom. I had two young children, both in diapers, one still nursing, no source of income other than the $300 a month I made on this blog, and without a career in sight.
I was terrified.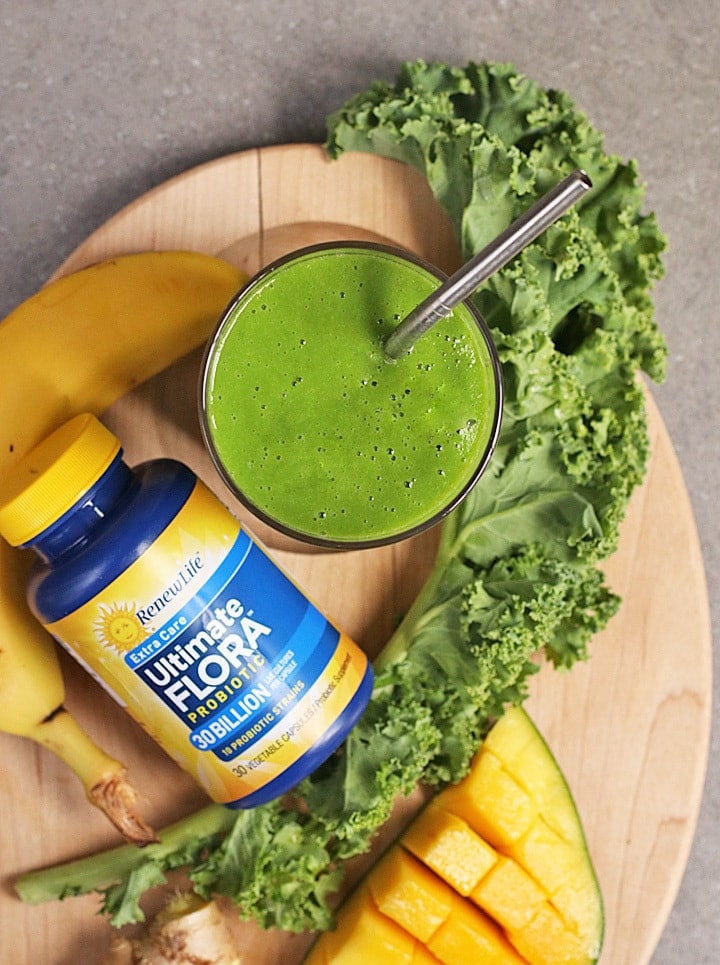 I remember so clearly lying awake one night planning the move into my parent's house, convinced that they would need to raise my children because I could not imagine a day that I would be able to get out of bed and face my reality. I cried constantly. Pain and fear were my constant companions. And most days I had to live hour by hour just to survive.
And then I discovered something truly amazing.
An inner strength grew in me that I had never known before. With my children as my motivation, I realized that I had hit rock bottom and there was one tiny joy in that. You see, when you hit the bottom there was only one direction to go – up – and I decided I would go up to the sky. Hour by hour, day by day, month by month, I found the courage to show up to life, with all the scars and heartache, and make something new and beautiful from it.
The past two years since my divorce have been some of the hardest years of my life. I have been through heartache more than once. I face the challenges of single parenting daily. I run two businesses and spend a fair share of my time worrying about their success. Life is not easy. And yet, life is so rich. Simultaneously, while facing some of the most difficult challenges, I have experienced some of the most satisfying rewards. How is that possible? Because I show up to life every day and live it fully. I've learned to believe in myself. I've taken huge risks that have allowed me to turn my dreams of blogging as a career into a reality. I strive to be fully present, passionate, and authentic in everything I do. And through all that I have found an inner love and peace that is irreplaceable.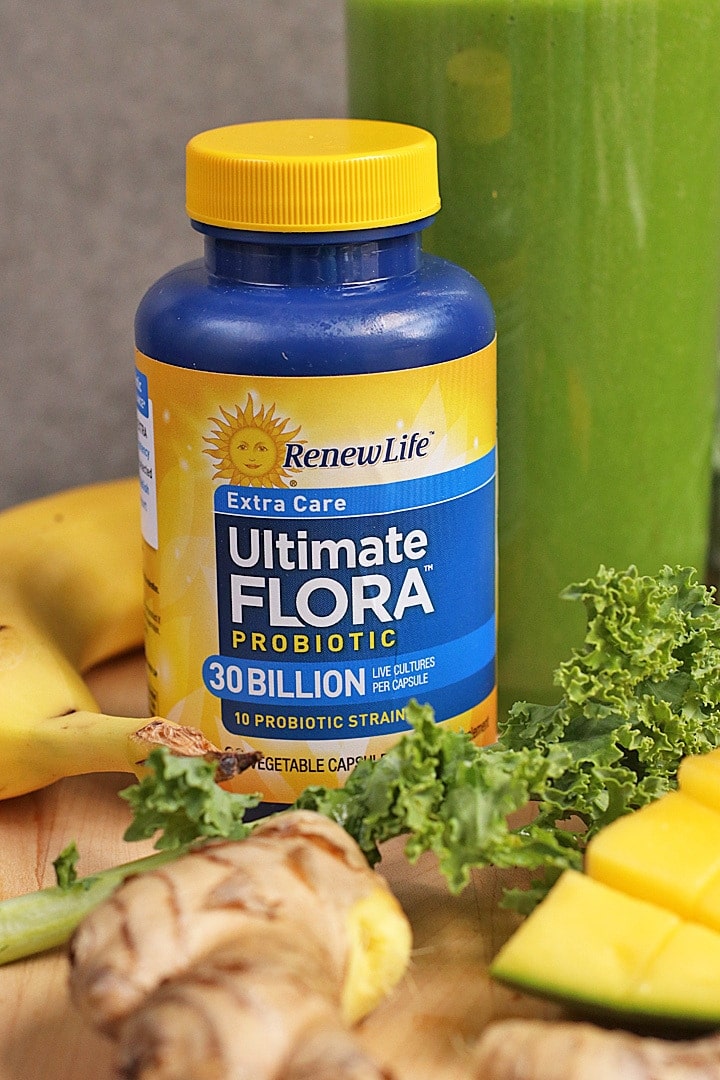 To maintain the strength, I need to show up fully to life, and keep up with a daily routine that starts with morning yoga, green tea (no more coffee for me), a probiotic supplement, and a green smoothie. Starting my day this way gives me all the strength I need to face the day-to-day, post-divorce, single parenting challenges.
Today I'm sharing both my favorite green smoothie recipe (filled with some of the top medicinal foods) as well as my probiotic of choice. Because so much of our health starts in the gut – 95% of your body's happiness-inducing serotonin in produced in your gut! – and a healthy gut can help lower stress, affect mood, boost immunity, and increase energy, it's important to get the best probiotics to do the job. That's why I use Renew Life Ultimate Flora Probiotics, a vegan and gluten-free delayed-release capsule that contains 30 billion live cultures and 10 scientifically studied probiotic strains.
With my daily routine of yoga, green smoothies, and probiotics, I am more ready than ever for this next stage of post-divorce life. I am eager to see what the next year brings and I want to face it as my best self.
And doing that starts from within – literally.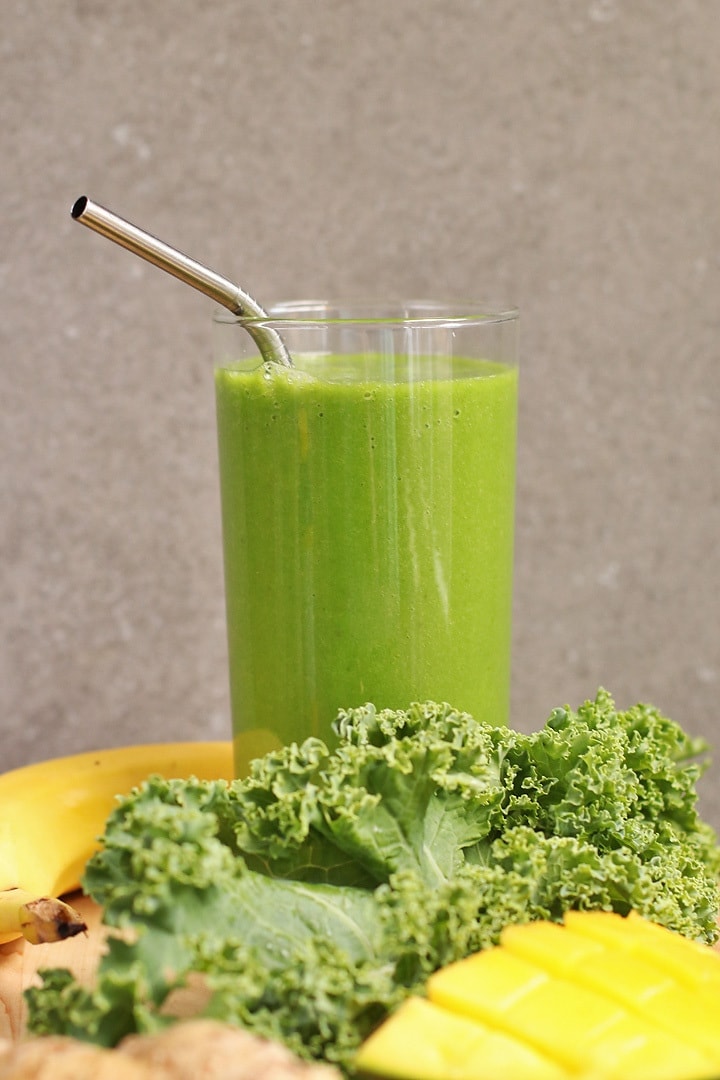 Ginger Mango Green Smoothie
A gut-healing ginger mango green smoothie made with fresh kale and probiotics for a delicious and healthy breakfast or midday snack.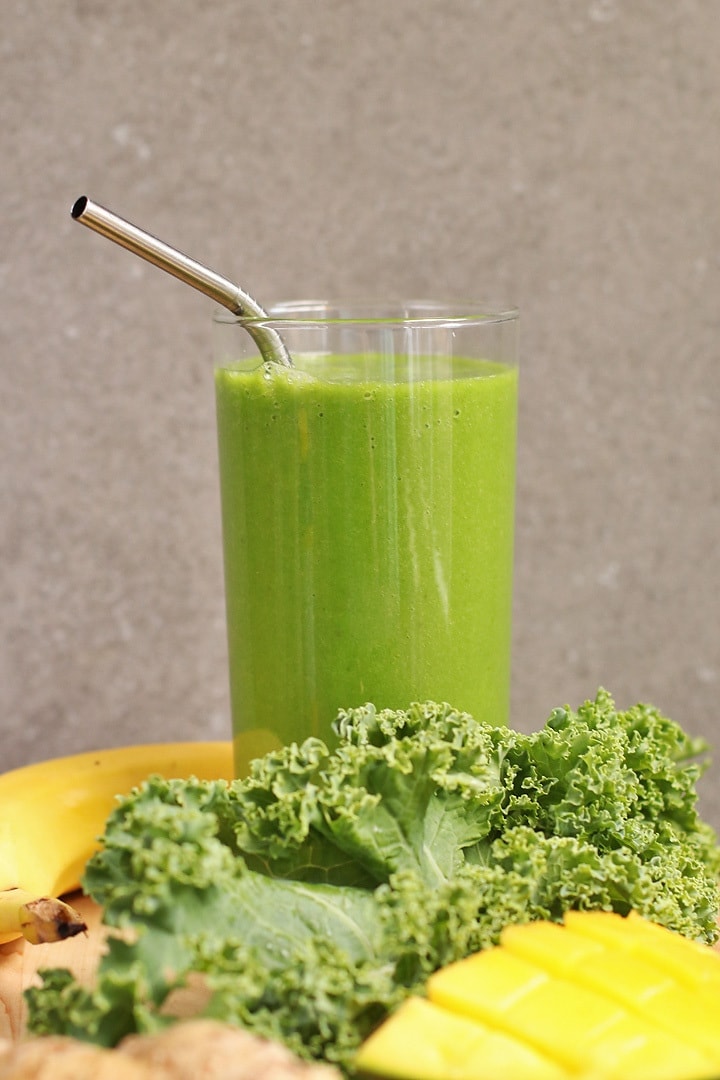 Course:
Breakfast, Snack, Drinks
Cuisine:
American
Keyword:
Mango Green Smoothie
Servings
:
1
serving
Calories
: 339 kcal
Author
:
Sarah McMinn
Ingredients
1

cup

coconut water

3-4

large leaves of kale de-stemmed

1

ripe banana

1

cup

frozen mango

1

tablespoon fresh ginger peeled and roughly chopped

2

Renew Life Ultimate Flora Probiotics capsules opened and emptied.
Instructions
Combined all the ingredients in a blender and blend until completely smooth.
Serve immediately.
Nutrition Facts
Ginger Mango Green Smoothie
Amount Per Serving
Calories 339
Calories from Fat 27
% Daily Value*
Fat 3g5%
Sodium 320mg14%
Potassium 2139mg61%
Carbohydrates 76g25%
Protein 11g22%
Vitamin A 18945IU379%
Vitamin C 281.2mg341%
Calcium 332mg33%
Iron 3.8mg21%
* Percent Daily Values are based on a 2000 calorie diet.
For more information on Renew Life and to find the probiotic that's right for you, visit RenewLife.com. Being human takes guts. Make sure yours are up for it.  Get started today with 25% off at RenewLife.com, just use promo code TAKE25 at check out.
This is a sponsored post by Renew Life. All opinions are 100% mine. 
.
If you give this recipe recipe a try, snap a photo and share it on Instagram. Make sure to tag
@mydarlingvegan
so I can see your creations!