My Gratitudes – Thanksgiving 2017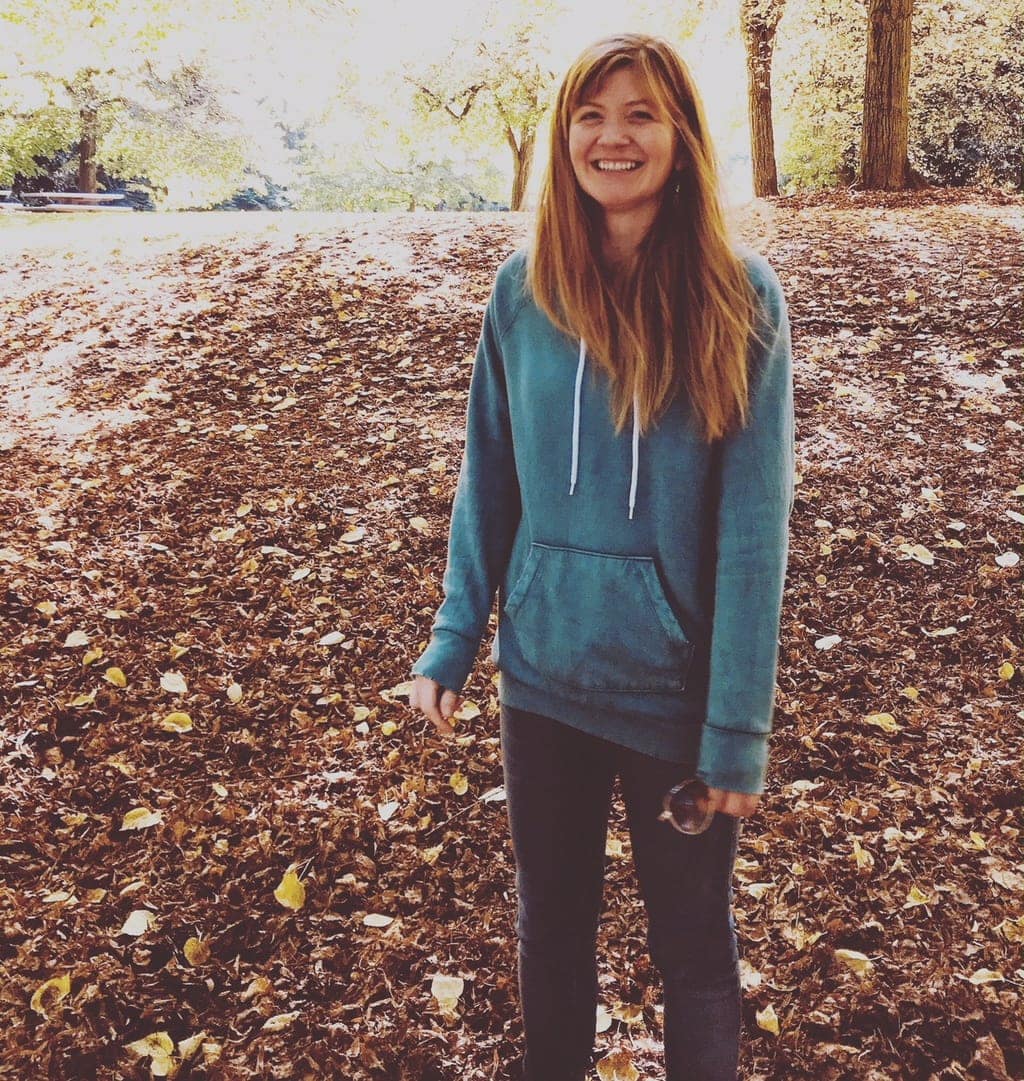 Hey there, my dear friends!
Next week is Thanksgiving and I have chosen to take the whole week off work to recharge and spend the extra time with my family. That means no blogging, no podcasting, and no social media-ing. But before I leave you to enjoy a week off, I'm going to pause for a moment and share with you some of the reasons I am filled with gratitude.
In the middle of last summer, when I was at one of the lowest points of my adult life, heartbroken and filled with doubt, I began a practice that completely changed my life. I started a gratitude journal. The idea was simple:
"Every morning I begin my day by writing out a list of 10 gratitudes. Often the same gratitudes show up every day. I am always grateful for my health, my work, my kids, and my home. Sometimes I have a specific gratitude for a friend that I'm going to see that day or a a person that inspires me or a conversation that lifted my spirits. Every list is unique and special and full. In time, I've noticed my perspective begin to shift. Rather than feeling frustrated at the challenges of running a business while single parentings two young children, I became grateful that I had a business that was flexible enough to allow me to be with my kids during these long summer days. And rather than feeling lonely and sad in my singleness, I felt eager and excited to be in a place of life where I get to focus on myself and my work. In the end, I realized I have a whole lot to be grateful for."
– Excerpt from this July post
To honor the holiday of thanks, I am sharing my gratitude journal today on My Darling Vegan. Here it goes.
Today I'm grateful for…
These two.
I never planned on being a parent but the universe had different plans for me. I spent my entire (surprise) pregnancy apprehensive about what it meant to become a mother and terrified I wouldn't be able to fulfill the role. Then the moment I met my daughter, all that changed. Being a parent, especially a single parent, is filled with challenges that I often don't feel ready for but the joy and purpose these two give my life is immeasurable. Far beyond that, they are developing into two incredible humans that make me laugh daily, love beyond what I thought possible, and inspire beyond words.
2. My health.
Good health is something I often take for granted. Then a couple times a year I get sick and become a huge baby about it, convinced the world is going to end. Seriously, you don't want to be around me when I get sick. Recently I had two back-to- back sicknesses – a cold followed by strep throat. I was tempted to feel sorry for myself but then I remembered that my perspective is one that doesn't recognize the many healthy days in between. Tomorrow my health may be taken away; I don't know. But today I am incredibly grateful for it.
3. My Darling Vegan
As many of you know, earlier this year I dropped out of grad school to pursue the dream to turn My Darling Vegan into a sustainable business. At the time I made that decision, it was a risk but one I felt that I had to take. In that time I have seen incredible growth to My Darling Vegan and within 6 months of leaving grad school have made my dream a reality. My Darling Vegan is now branching beyond the blog in exciting new ways. Last month I began the podcast which has been a fun new adventure that has allowed me meet incredible people and find new ways to promote an attainable vegan lifestyle.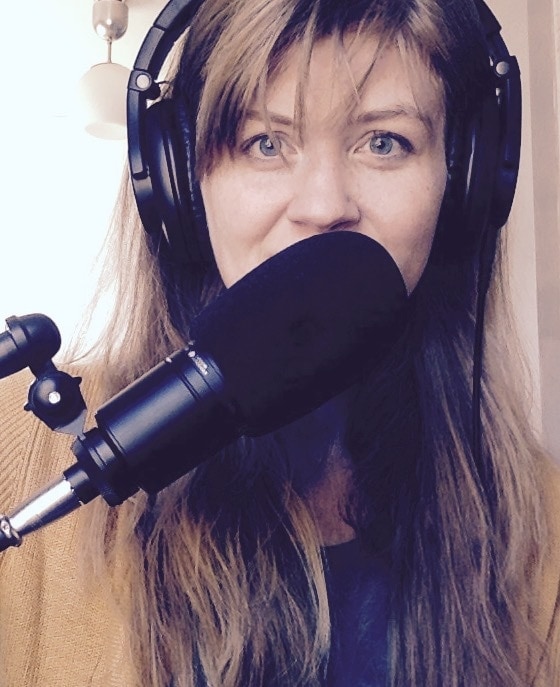 4. You all. YES, you! 

My Darling Vegan wouldn't have happened without you guys. I feel your support through your comments, emails, shares, and simply coming back for more. It's you that keeps me going. I started MDV as a way to use my culinary and photography training to make veganism easy and approachable to everyone, no matter what. From that I have found a community of people who are striving to live better, kinder, and more compassionately through their diets and lifestyles. Thank you all, new and old readers, who have made this community possible.
5. My family.
Honestly, I feel like the luckiest person in the world for having my entire family live within 30 miles from each other. We don't always see each other often, but it's a comfort to know everyone is nearby. I have been fortunate enough to know my nieces and nephews well and my kids get a childhood filled with cousins, aunts and uncles, and grandparents all within a short drive. Thanksgiving is a holiday my family has made a point to gather on and so this time of year reminds me of how especially thankful I am to have them all so near.
6. My home.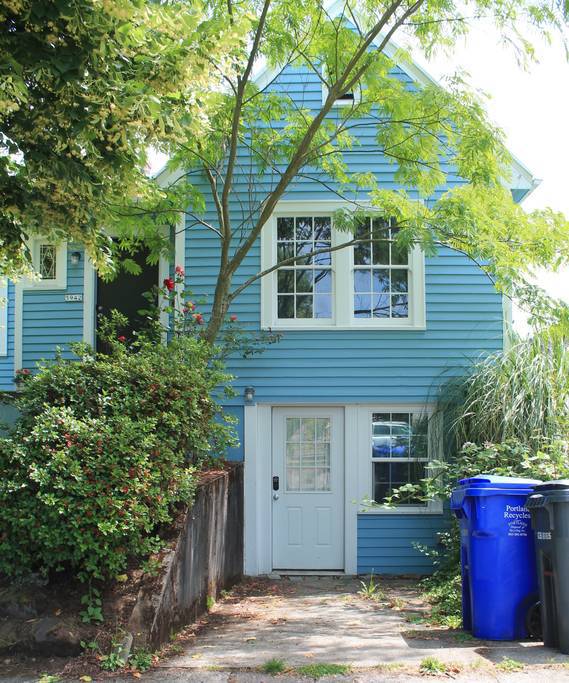 It's easy for me to complain about my house. It's old. It's small. It's falling apart. It's more than I can manage. But when I'm tempted to complain, I do the whole flip-the-switch-on-my-perspective routine and remind myself that I am a single person that owns a home in my favorite neighborhood in one of the best cities, Portland, Oregon. This is the home my kids have known since birth which has given them needed stability during the divorce. It gives me both comfort and financial security that I otherwise wouldn't have. I love you down to your old bones, old home. 
7. And my Airbnb
Sharing my house through Airbnb can often feel burdensome. I don't do it by choice. It's necessary in order to pay my mortgage. The other day, while writing in my gratitude journal, I was fuming with frustration over details of recent Airbnb guests and I forced myself to find gratitude through my frustration. Through that I realized that my Airbnb has given me everything that I'm grateful for. The Airbnb allowed me to drop out of grad school and pursue my dream as a full time blogger. The Airbnb allowed me to keep my house after the divorce. In fact, if it wasn't for the Airbnb, I would have had to move out of Portland, a city where rent is so incredibly high. Yes, I came to realize that if it wasn't for Airbnb I would be living in a flavorless suburb of Portland, finishing my Master's Degree and about to become a high school teacher. Essentially, I have Airbnb to thank for most things I love about my life.
8.  My friends.
There were times, especially during the hardest months of the summer, that I felt incredibly lonely. And then I realized that loneliness often comes from within and not from the people that surround you. In truth, I have some of the best friends, both here in Portland and many far away. My friends stood by my side during the darkest days of my divorce and continue to show up for me as I struggle in single parenting. To all of my friends, you mean the world to me. 
9. This year's VEGAN Thanksgiving.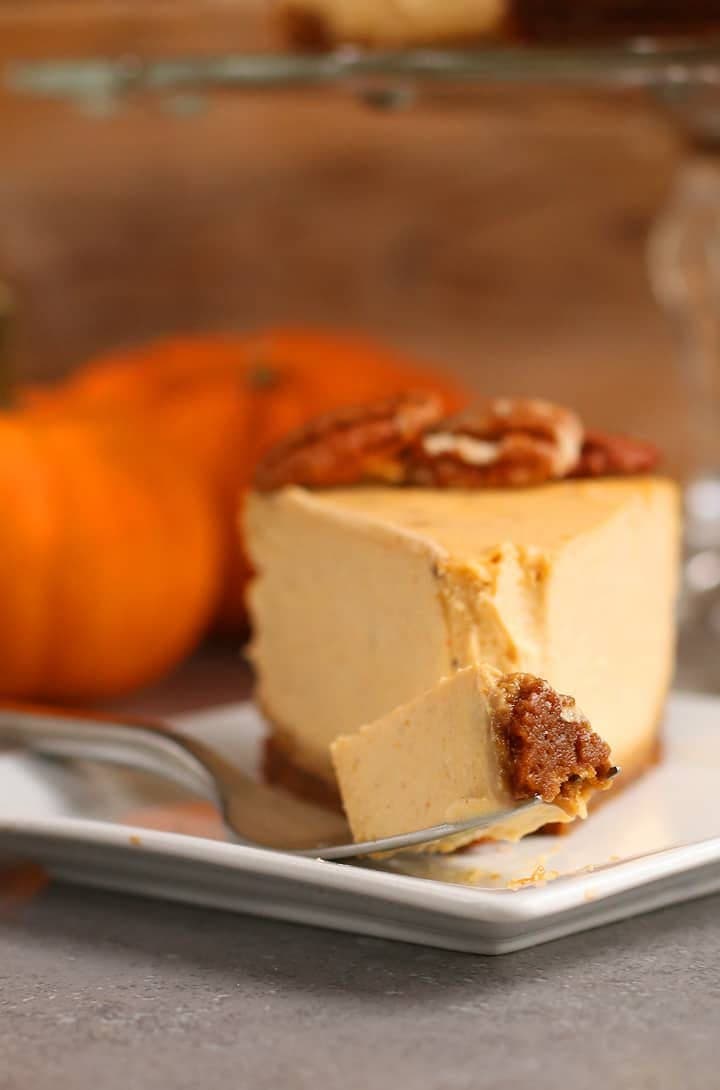 As I mentioned the other week, my family is hosting an all-vegan Thanksgiving this year and that's the first time in my 11 Thanksgivings that I will get to experience that. I will be planning the menu, which will most certainly include the above pictured Pumpkin Cheesecake, and many of the other foods I've been sharing with you all month. Beyond the deliciousness that is going to go down next week, I will be greatly moved to sit down at my first Thanksgiving dinner table and know that no lives were taken nor animals tortured for the meal of gratitude I am about to share with my family.
10. My week off.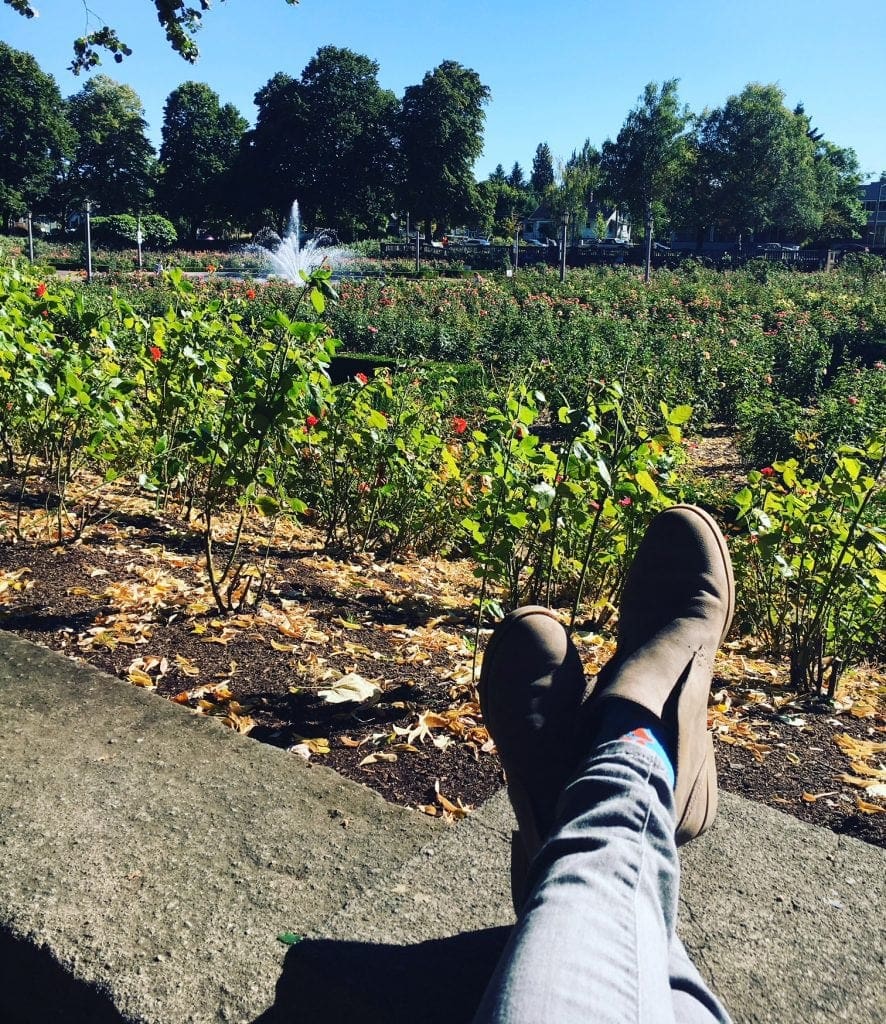 More specifically, having the flexibility to make my own schedule. Before being a blogger, I worked at Whole Foods and before that, countless restaurants. The holiday season for the food service is the busiest time of year. There were many Thanksgivings, Christmas Eves, and even a Christmas Day that I had to work rather than spend time with my family. In most my jobs the entire holiday season was considered a blackout date for requesting time off. I never could imagine my way out of that world. And while I did get out, I have a lot of friends and a ton of empathy for those working on and around the holidays this season. So let's all be super kind to those working next week, k?
Thanks for joining me and my gratitude journal today.
I hope you all have a wonderful week no matter where you are and what you'll be doing. I'll be back the Monday after Thanksgiving and ready to switching gears to…Christmas!
Lots of love, my friends! 
Written by Sarah McMinn
If you give this recipe recipe a try, snap a photo and share it on Instagram. Make sure to tag
@mydarlingvegan
so I can see your creations!