This Vegan Ice Cream Cake is made with Caramel Ginger Ice Cream and a ginger cookie crust and covered in homemade vegan caramel sauce for a is sweet and spicy dessert.
I've always been one to resist the norm.
When I was younger my big thing was chocolate. I didn't like it. (I know, right?!) It made me feel pretty cool when I could tell people that. They would look at me like some unsolved mystery and as a middle child of three girls that's exactly what I needed.
When I got a little older my aversion to trends became a bit more…fabricated. In high school I stopped eating meat because it complimented the hippie persona I had created. (I really cared nothing for the animals and would eat chicken when no one was looking.) I made my own clothes – by which I mean took white t-shirts and drew slogans on them with black sharpie that made fun of the most popular brand names. I refused to like The Smashing Pumpkins because EVERYONE liked The Smashing Pumpkins.
When I went to college I decided it would be way more unusual to be from Prince Edward Island than some suburb of Chicago. And while I was at it, something had to be done about my name. I started going by Sienna. In fact it was Sienna the Canadian my husband first met.
I could go on.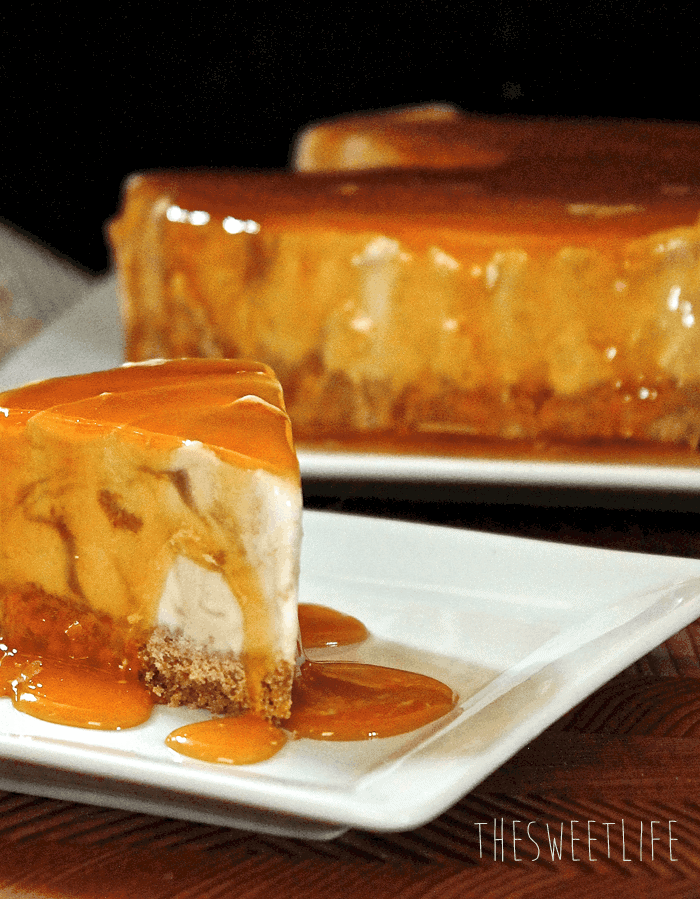 Until I started blogging, I avoided social media avidly.
I encourage my son to play with dolls and my daughter trucks
I still won't even listen to popular music until it's been long forgotten.
But before all of that I remember my earliest and most unadulterated deviance from the norm was cake. I hated it. I could not understand why people got so excited over this usually dry and dense pastry covered with sickly sweet icing (okay, maybe my aversion was more about the quality of cake I was eating and less about the appeal of being different.) I was the kid with a single scoop of ice cream melting over a flimsy paper plate at other kids parties, baffled by why one would want to compromise the perfect creaminess of ice cream with cake.
For my birthdays growing up, I always had ice cream cake. Usually over an Oreo cookie crust (not sure if this was before or after my aversion to chocolate) with mint chocolate chip ice cream and Cool Whip. I still remember those delicious cakes (although I now would likely have a different opinion if I were to replicate those exact cakes) as one of my favorite parts of my birthday each year, finally indulging as one should on birthdays.
Since this summer has been all about reliving my childhood I decided that through my collaboration with Coconut Bliss I just had to make an ice cream cake. If you've been following along this summer you should know about my love for this amazing vegan ice cream company that makes the creamiest, most decadent vegan ice cream ever. With all-natural, organic ingredients that are kind to both people and the planet on which we live, they are the sort of company I am eager to support. 
You can read my full review here and look for my other Coconut Bliss recipes down below.
Before I choose a flavor to work with, I already knew I would be making cake. My instinct is always chocolate but I have been eying the Ginger Cookie Caramel for awhile and I decided it was time to give it a try. I'm so glad I did.
The ice cream is a delicious balance of creamy coconut, sweet caramel, and spicy ginger. This Vegan Ice Cream Cake enhances those flavors with a ginger cookie crust and freshly made caramel sauce and, birthday or no birthday, is the perfect refreshing summer dessert.
Vegan Ice Cream Cake
This Vegan Ice Cream Cake is made with Caramel Ginger Ice Cream and a ginger cookie crust and covered in homemade vegan caramel sauce for a is sweet and spicy dessert.
Course:
Dessert
Cuisine:
Vegan
Keyword:
Vegan Ice Cream Cake
Servings
:
6
servings
Calories
: 221 kcal
Author
:
Sarah McMinn
Ingredients
Instructions
Cut out a 6" round piece of parchment paper and place in the bottom of a 6" cake pan. Spray the pan and set aside. Remove ice cream from the freezer and allow at least 15 minutes to thaw.
Blend the cookies in a food processor or blender until evenly broken into small crumbs. With the motor running, slowly add the melted butter until completely incorporated. Firmly press the cookie crumbs into the bottom of the cake pan.
Scoop the thawed ice cream over the crust and even out with a spatula. Place in freezer.
To make the caramel sauce place sugar, water, and corn syrup in a medium pot over high heat and bring to boil. Do not stir, agitating the sugar will cause crystallization. Continue boiling for about 10 minutes until the sugar has melted and begins to turn a rich golden brown. Immediately remove from heat and slowly add almond milk while whisking continuously. The caramel will bubble up quite a bit so use caution while adding creamer. Whisk until combined. Pour caramel through a sieve into a jar and allow to cool to room temperature.
Once caramel is cool, pour over frozen cake and refreeze for at least 6 hours.
Remove from pan by running a knife along the edge of the cake. Serve immediately.
Recipe Notes
Not all gingersnap cookies are vegan, so make sure to check the ingredients.
Nutrition Facts
Vegan Ice Cream Cake
Amount Per Serving
Calories 221
Calories from Fat 45
% Daily Value*
Fat 5g8%
Sodium 188mg8%
Potassium 97mg3%
Carbohydrates 41g14%
Protein 1g2%
Vitamin A 180IU4%
Calcium 34mg3%
Iron 1.8mg10%
* Percent Daily Values are based on a 2000 calorie diet.
This post contains affiliate links.
If you give this recipe recipe a try, snap a photo and share it on Instagram. Make sure to tag
@mydarlingvegan
so I can see your creations!