Vegan Frozen Dessert Bars from Daiya
Jump into summer with Daiya's Dairy-Free Frozen Dessert Bars. Creamy, smooth and rich, these frozen sweet treats are all the rave! Available in Chocolate Fudge Crunch, Classic Vanilla Bean, Salted Caramel Swirl and Espresso Coffee.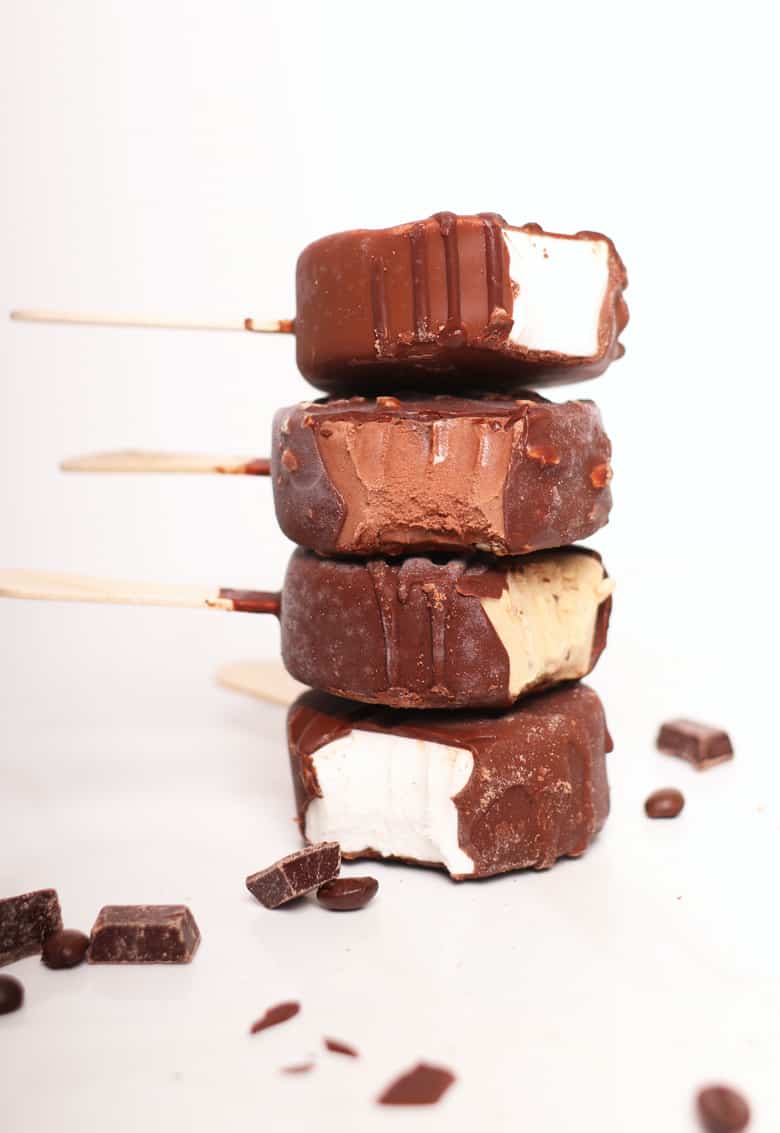 This post is sponsored by Daiya. All thoughts and opinions are, as always, my own.
This post contains affiliate links. For more information read my privacy policy.

I still remember the first time I ate non-dairy ice cream. It was 13 years ago, shortly after going vegan, back when only a few options stocked the freezer shelves and it was the expectation that the vegan options were always subpar. So, understandably, my expectations were low.
But despite those low expectations, nothing had prepared me for how truly disappointing that "ice cream" was. Icy and flaky, that first bite reminded me of watered down frozen milk shavings. And the second bite was no better. I sighed and resigned myself to a future without frozen desserts.
It wasn't until years later I tried a vegan frozen dessert again.
Since then, many delicious vegan frozen desserts have come onto the market and significantly raised the bar on dairy-free ice cream treats. Despite all the option now available in 2019, I COULD NOT be more excited about the newest one from Daiya Foods.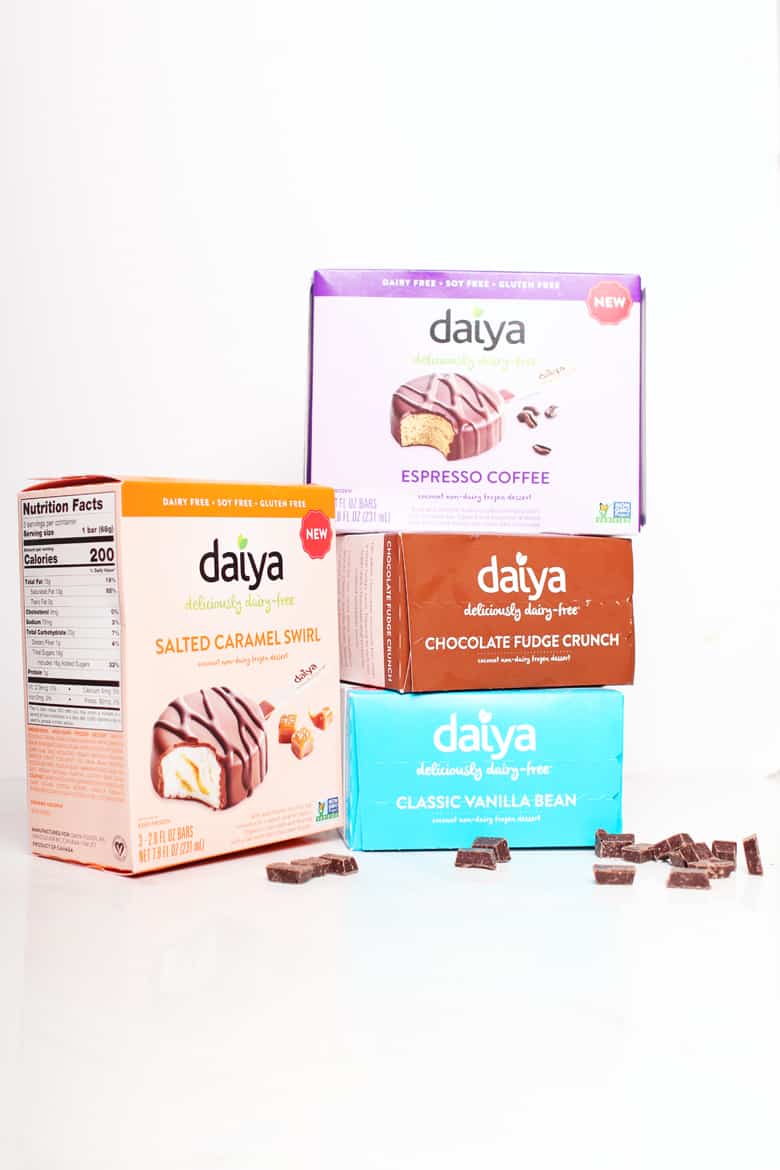 What is Daiya?
If you've been a plant-based eater for a while, then I'm sure you're familiar with Daiya. They make some of the best non-dairy alternatives on the market. In the past 5 years, the company has exploded becoming a regular household name. Daiya has done the (nearly) impossible and pushed passed the dairy-free market, past the vegan market, past the health market and become a plant-based dairy product for everyone to love and adore.
---
Dairy-Free Frozen Dessert Bars
I've been a huge fan of Daiya since they first appeared on the market in 2009 with their Cheddar and Mozzarella Style Shreds. Since then, Daiya has become a leading plant-based brand committed to delighting your senses with its line of delicious, better-for-you comfort foods, including Pizza, Burritos, Cheezecake, and now Dessert Bars.
And just in time for summer! There's nothing quite like a frozen dessert bar after a day of adventuring in the sun. It only took me just one bite to fall head-over-heels in love with these bars. They are creamy, smooth and rich, and, omg, the flavors!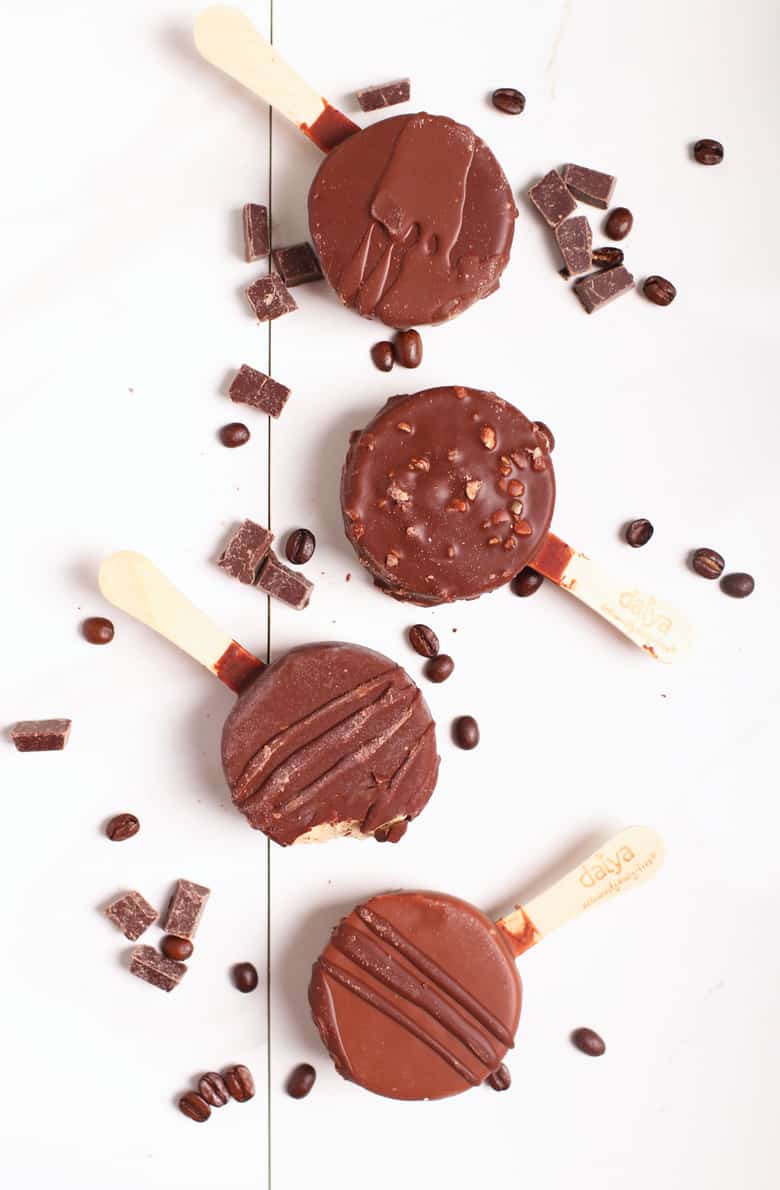 Variety of Flavors
These incredible frozen dessert bars come in 4 delicious flavors: Salted Caramel Swirl, Classic Vanilla Bean, Espresso Coffee, and Chocolate Fudge Crunch. Honestly, I can't say which one I like the best. They are all so so good!
Why are they so good?
All the bars feature premium ingredients including semisweet chocolate, fair trade dark chocolate, real vanilla extract and 100% Arabica coffee. And, yes, you can taste the difference! In fact, these might be the best frozen dessert bars I've ever tried!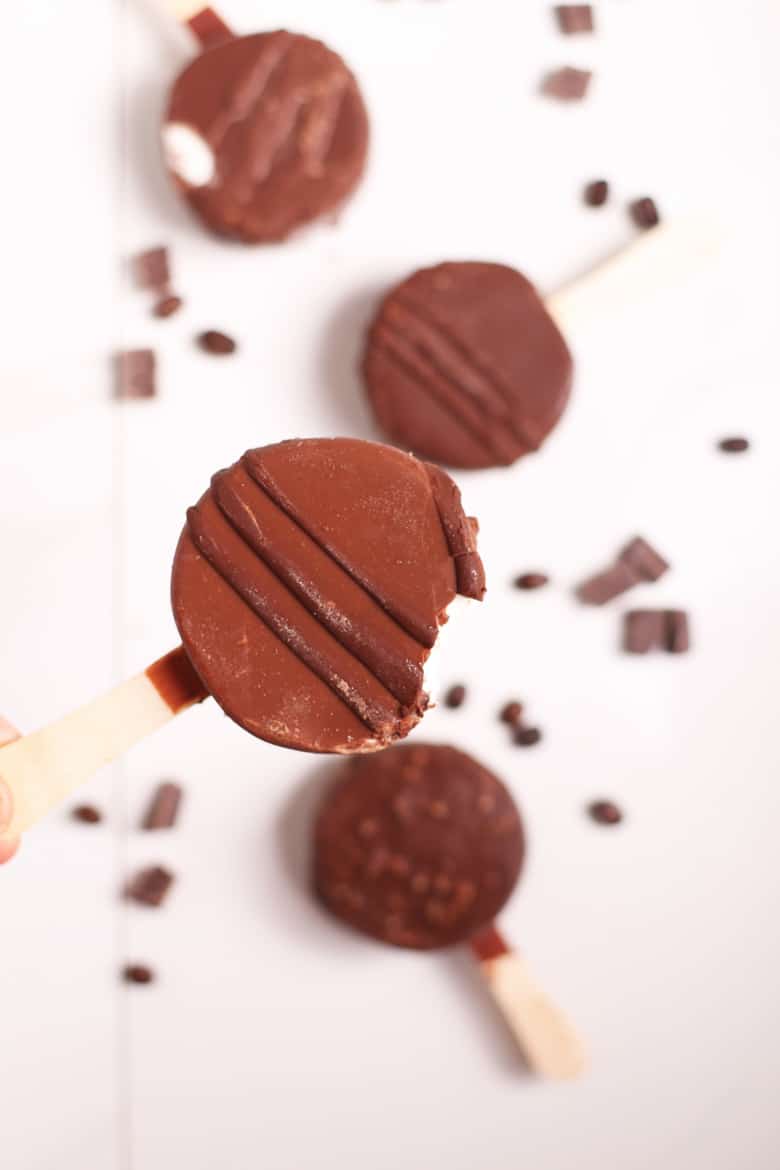 Perfect for Summer
Friends, it's summer and we should celebrate with these Daiya Dessert Bars!
They are the perfect treat after a day of summer adventures. This summer my family has gotten into the routine of spending our afternoon peeping around Portland, taking trips to rivers, waterfalls, or swimming pools, biking from park to park, and getting our hands dirty in the garden.
When we get back to our house, tired and happy, it's become a tradition to settle in with a frozen dessert bar on the back porch. The kids will run in the sprinkler, bars in hand, while I sit on the deck with my feet in the pool savoring the frozen chocolatey goodness.
I've come to believe that no summer adventure is complete without a Frozen Dessert Bar waiting for you on the other side.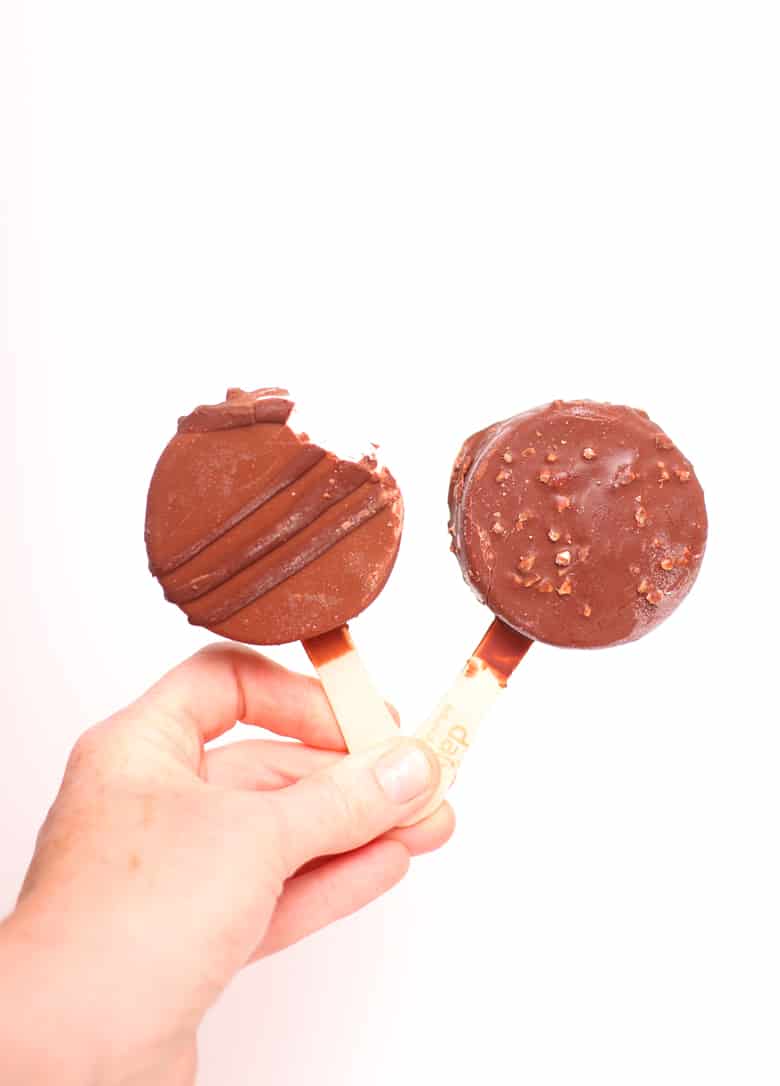 Where to buy Daiya Frozen Dessert Bars
I would definitely suggest getting yourself to the store and trying this amazing ice cream for yourself. Daiya's selection of deliciously plant-based foods can be found in more than 25,000 grocery stores in the U.S., including Sprouts, Kroger, Safeway, and Publix, as well as most natural food retailers.
So go, now, and try this newest treat from Daiya. There's no better way to celebrate summer.
If you give one of these recipes recipe a try, snap a photo and share it on Instagram. Make sure to tag
@mydarlingvegan
so I can see your creations!