You've probably noticed things have been quiet around these parts this month. Truth is, November has been a hard month for me and my family and my energies have mostly been focused on getting through. We have battled a rotation of colds and one very horrible stomach flu (which simultaneously hit Nash, Eden & I while Jason was out of town on a work trip), fought insurance companies over a settlement for our car that was totalled in a hit & run, and struggled through many near sleepless nights as I have developed an intolerable insomnia while caring for a baby who has taken to waking up around 4:00 in the morning. And, although I hate to admit it, all this has left me feeling sorry for myself – something I believe to be totally inappropriate considering all of life's gifts.
So I'm going to take a moment to pause and be thankful. There's nothing like this time of year to give a little extra attention to our gratitudes, anyway.
I am thankful for…

1. The kids that made me "Mama".

MY LATEST VIDEOS
I never thought I'd be one.
Changing diapers and sleepless nights just weren't my thing. I had planned for a life without children. Then along came Eden. Far into my pregnancy I worried. Would I ever find that maternal instinct that I hadn't the clue existed? Could I ever be selfless enough to put the needs of a child before mine? Over and over again. Deep into labor and hours before delivering my baby I confessed to my own mom that I didn't know if I had it in me to do this mom thing. Then in the very moment I met Eden, my life drastically and forever changed. Eden (and then Nash) redefined the word love for me. They opened me up to someone I never had allowed myself to be. They have given me more joy than I thought possible. And for them I am eternally thankful.
2. My friends & family.
I have amazing friends and family.
I was reminded of that this month when two of my friends from college flew out to spend a long weekend with me. A few days later another good friend came down from Seattle for a visit. The conversations and shared time together reminded me of how rooted my friends and family make me. My parents, two sisters, and my nieces and nephews live within a 50 minute drive. Near and far I am surrounded by people who love and care for me.
These are the kinds of things that are so easy to take for granted but their significance is unmeasurable.
3. Food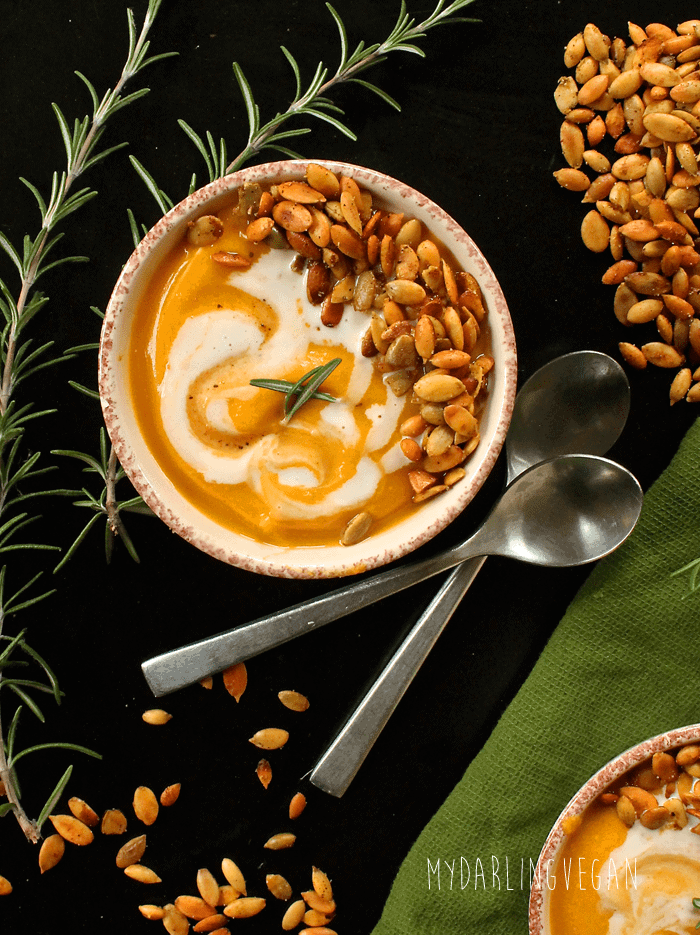 I haven't gone hungry a day in my life.
I have never worried about where my next meal is coming from.
I have no idea what "food insecurity" actually feels like.
There are about 842 million people in this world (I googled it) who go to sleep hungry every night. Some of them die from malnutrition and starvation. Many of them would be grateful for a bowl of rice. I shop at nice grocery stores and buy produce even when it's not in season. I live in a city where every specialty vegan food product is available to me. I have resources beyond my basic needs that allow me to do the experimenting and perfecting it takes to have a food blog. Every single day I should pause to be thankful for the food that is in front of me. And yet so many of them go by without a second thought. For food & health I am so very thankful.
4. My house.
As I type I have two other tabs open on my computer. One is Facebook and the other is Redfin. If you know me at all, you know that I love looking at houses. Especially those that are just a little bit out of my price range and never within reach. It is a daily struggle to not desire something "better" – a bigger kitchen, a second storey, nicer furniture, newer plumbing.
There is something wrong with this. I have a house. A cute little thing right in the middle of the best city in the world. It keeps us warm and dry. Within the walls there is love and laughter. The drawers are filled with clothes and the cupboards food. This is the first home that both Eden and Nash knew and for as long as we are here, I choose to love it fully with joy and gratitude.
5. The place I call home.
Every time I drive over the Fremont Bridge I have to catch my breath at the beauty surrounding me. All of it: the buildings, the lights, the bridges, Mt. Hood and Mt. St. Helen's rising high out of nowhere, the glistening waters of the Willamette River, the crazy wild evergreens of Forest Park. An hour away are some of the most beautiful wineries and an hour beyond that, the Oregon Coast.
And I get to raise my kids here! They, too, will grow up going to the beach and hiking through the gorge. They will get to grow into the culture of Portland and the wildness of the nature that surrounds us. I spent 13 years of my life away from the Pacific Northwest. There is nothing like leaving a place like this to make you see how fantastically good it is.
My life is full of goodness and it shouldn't take Thanksgiving for me to recognize that. Next time life gets me down, remind me to come right back here and write this all over again.
What have you been feeling thankful for this month?
Written by My Darling Vegan