This post contains affiliate links. For more information, please see my privacy policy.
Hey friends!
It's time to step away from the kitchen for another edition My Darling Vegan's Friday's Fave Five. These last few months have been filled with magic and marvel as well as many opportunities to grow and become a more present, more gracious, and more grateful person. So today I'm going to share with you the things that have been filling my heart these late winter months.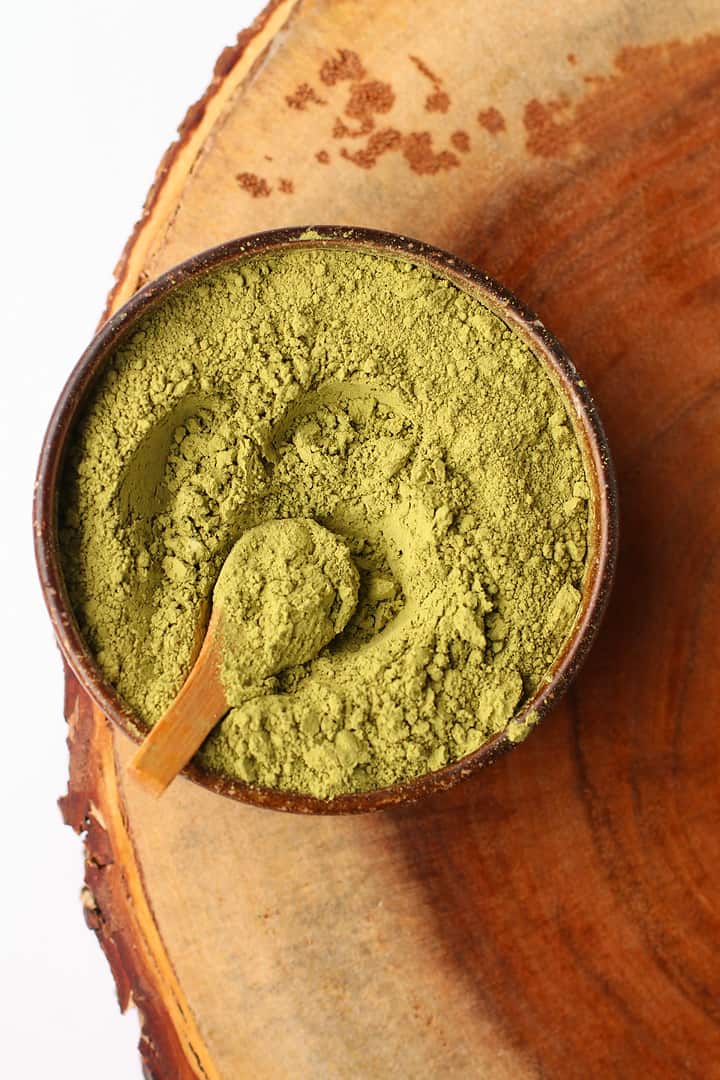 Matcha Lattes
As I mentioned a few months ago, I started drinking a daily matcha latte to replace my coffee addiction. After realizing that coffee and I could no longer be friends, I started experimenting with matcha. I bought myself some matcha powder, my favorite matcha latte milk (seriously, this makes all the difference), a traditional Japanese matcha kit and a milk frother. Not only have matcha lattes become one of my favorite parts of my morning ritual, I have also experienced incredible benefits from daily matcha. My skin is clearer, my metabolism has increased, my energy is WAY better, and my stress and anxiety are way lower.
The best part of my matcha latte kit? It's completely transportable! I've been enjoying matcha lattes on all my camping trips this year.



MY LATEST VIDEOS
The Oregon Coast
Speaking of camping, I have been loving winter camping (aka yurting) on the Oregon Coast this winter. I'm incredibly fortunate to live so close to one of the most beautiful places in the country and this year I have finally started to take advantage of that. With four amazing trips to the coast already this year (including my most recent road trip to California), 2018 has started out all right. A few months ago, I found the old beach from my childhood; a beach I went to often as a child but hadn't been on for at least 22 years. Yet, as I climbed up the rocks and through the caves of that beach, it felt like mere minutes had past.
There is something about the Oregon Coast that centers me, calms me, and roots me like nothing else. It makes me feel so small and yet significant all at once and I have found incredible happiness since making it a priority to visit it regularly
Katy Perry
I'm smiling as I add this to my list as it's quite an unexpected addition to Friday's Fave Five. But in the past couple of months I have discovered the pure joy of Katy Perry's music.
Why does she make it on this edition of FFF? Because she empowers through her music and in that speaks to my core. Since my divorce 3 years ago, I have made the active decision time and time again to rise up, despite my circumstances, and make this life beautiful. That's not always easy but I have found that her music (among other things) makes is easier. Because life as a single parent, divorcée gets difficult -often – I've made this song my personal anthem and when I was going through a particularly painful time last month, I found myself belting KP and dancing solo more than once.
Sunsets
I've been very moved by sunsets this year. The calmness of watching the sun set on the day has become a way for me to practice gratitude as it provides a moment to reflect on the goodness of the day and the joy of being alive. Before this year, I couldn't remember the last time I watched the sun set over the horizon; that needed to change. This year I have been chasing sunsets (perhaps one a reason I keep finding myself at the Oregon Coast) and it has been life changing.
The combination of feeling like there is only now to live (I will never see this sunset again) and the knowledge that there is always tomorrow (another day to live fully and well) gives me a sense of peace, wonder, appreciation, and deep, deep gratitude to which nothing compares.
My home
I'm finally furnishing my house! Or, at least, a section of my house. After my divorce I went through what I now call, "The Incredible Purge" after reading The Life Changing Magic of Tidying Up, which, by the way, DID, in fact, change my life. For nearly 3 years I've lived in an EXTREME minimalist space which is great for keeping clean but can also start to feel a bit…lonely in its emptiness. So this year I finally decided to make my home a little more homey. It started with that grey couch which my mom found the couch at a 2nd hand store. After that I bought this rug, a coffee table, and I even got my first plant!
Since I work from home, I have found immense satisfaction in making my home, well, a home.
What else have I been loving? Friday Fave Five Honorable Mentions
I make this recipe at least once a week.
I love my daily yoga routines from this app.
My addiction – Tantric Turmeric Kombucha.
I can't stop listening to this song.
This podcast is always fascinating.
Well, those are some of the things have I have been loving lately. Feel free to follow my person IG account to get more insight into my favorite things all week long.
Written by My Darling Vegan