Find everything you need from breakfast to dinner to dessert in this Vegan Whole30 roundup. All recipes are vegan, gluten-free, and made with whole foods.

Day 7 of Vegan Whole30 and going strong!
There was one coffee incident, but hey, I got a kid who doesn't sleep and, well, whatcha gonna do? One of the unexpected pieces of this cleanse is my wild enjoyment of preparing meals. Yeah, I know, I'm a food blogger and if one thing should not be surprising it would be the enjoyment of preparing meals but the weeks before and after the holidays really had me stretched so thin that I could barely throw together a simple pasta for the family. So with the new year and new resolve I have committed to cooking entirely from scratch (none of that mealy under seasoned pico de gallo from my local grocer anymore) and loving it.*
I've compiled a list of Vegan Whole30 recipes for those of you doing your own cleanses at home. All recipes are vegan (obviously), gluten-free, soy-free, refined-sugar free (a few of them use maple syrup), and made entirely from whole foods. Enjoy!
*I recognize this contradicts what I was saying on Wednesday and really I have no explanation for why I can feel two such different things other than that I am completely sleep deprived.
Breakfast

MY LATEST VIDEOS
1. Chocolate Hazelnut Smoothie Bowl
2. Raw Banana Cacao Smoothie
3. Raw Banana Bread Breakfast Bars
4. Green Power Smoothie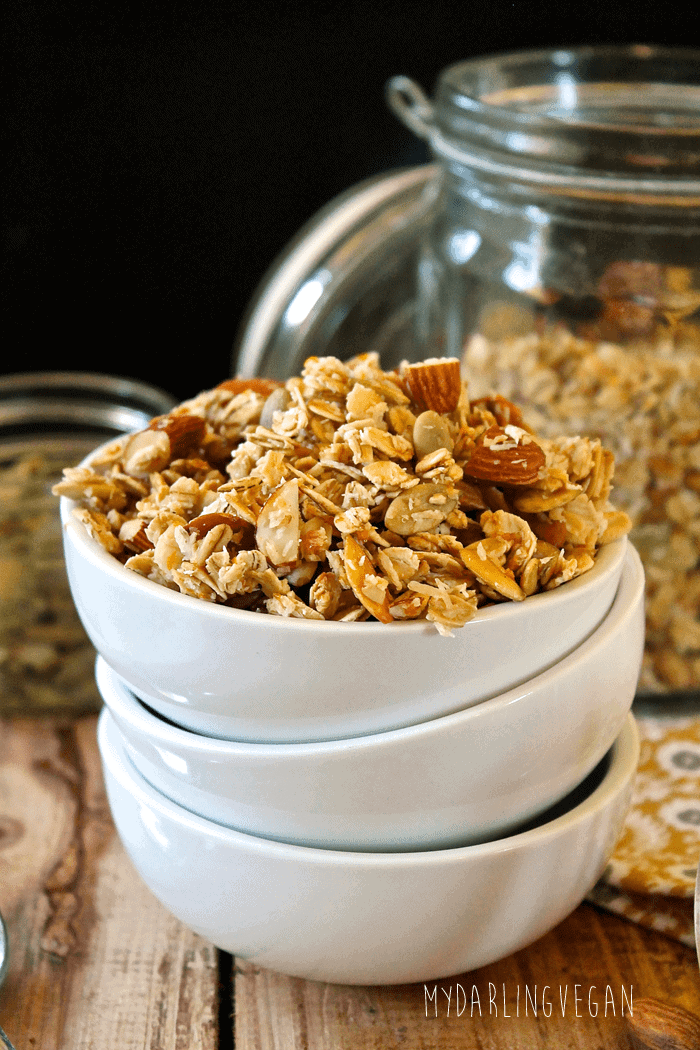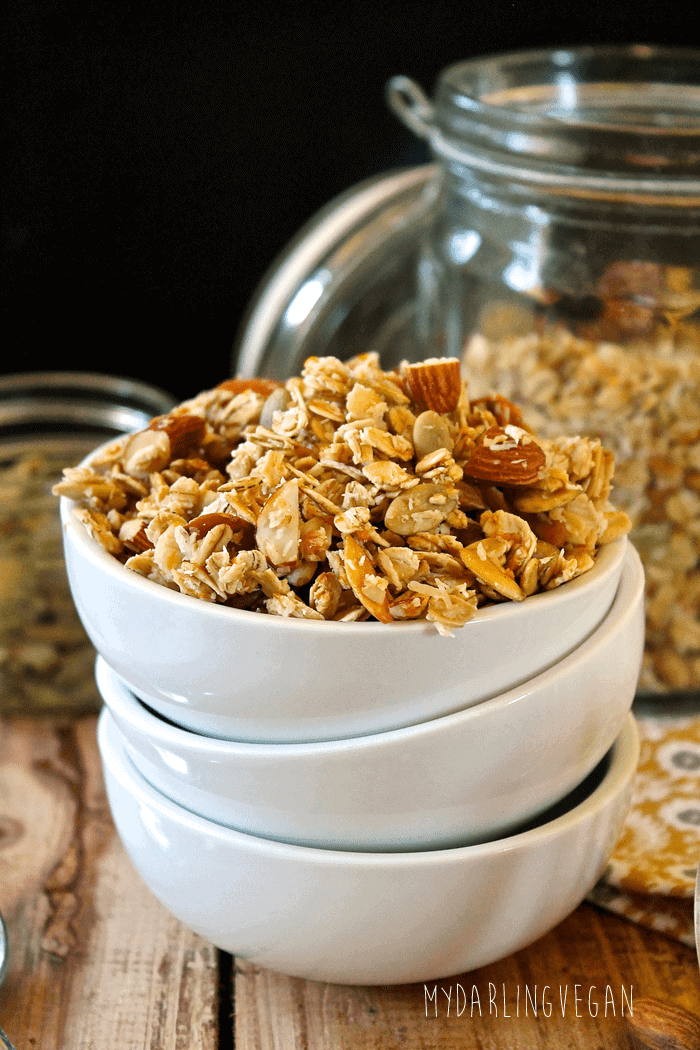 5. Vanilla Raspberry Smoothie Bowl
6. Orange Pepita Granola
7. Carrot Cake Overnight Oats
8. Peanut Butter Hemp Protein Shake
Lunch & Dinner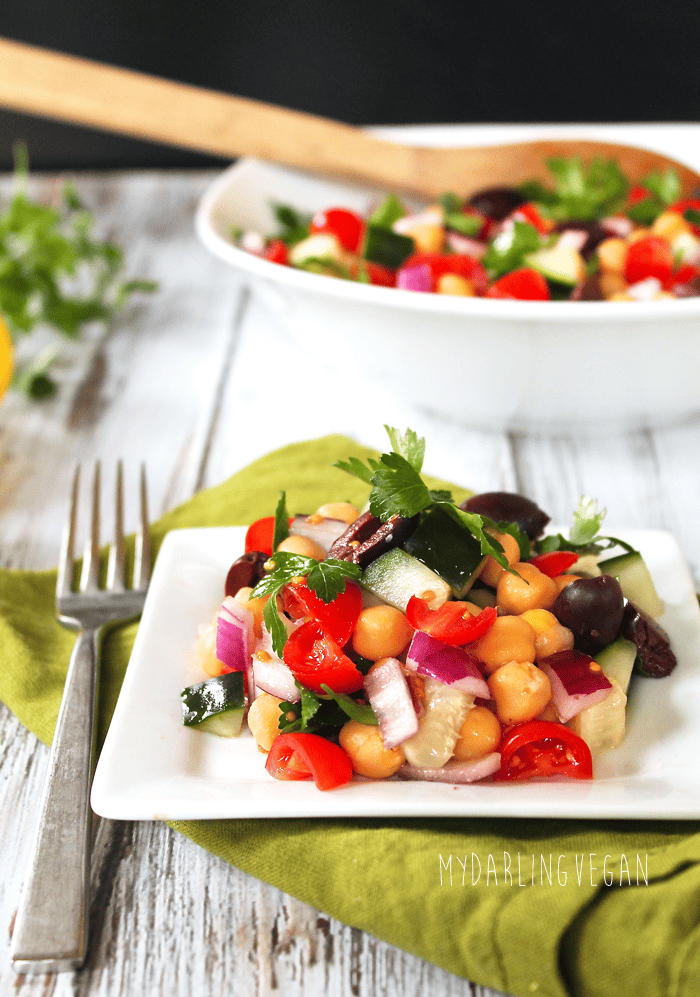 9. Vegan Greek Salad
10. Raw Tuna Salad
11. Raw Taco Salad
12. Thai Stuffed Sweet Potatoes
13. Cuban Bowl with Plantain Fries
14. Kale Winter Salad with Poppy Seed Dressing
15. Lentil and Cashew Stuffed Peppers
16. Buffalo Chickpea Lettuce Wraps
17. Wild Rice Stuffed Acorn Squash
18. Raw Pad Thai
19. Creamy Polenta with Garlicky Red Chard
20. Raw Mushroom Lasagna
Snacks
21. German Chocolate Protein Bar
22. Sea Salt and Pepper Squash Chips
23. Smoky Jalapeno Cheddar Cashew Cheese
25. Raw Trail Mix Bars
Sweets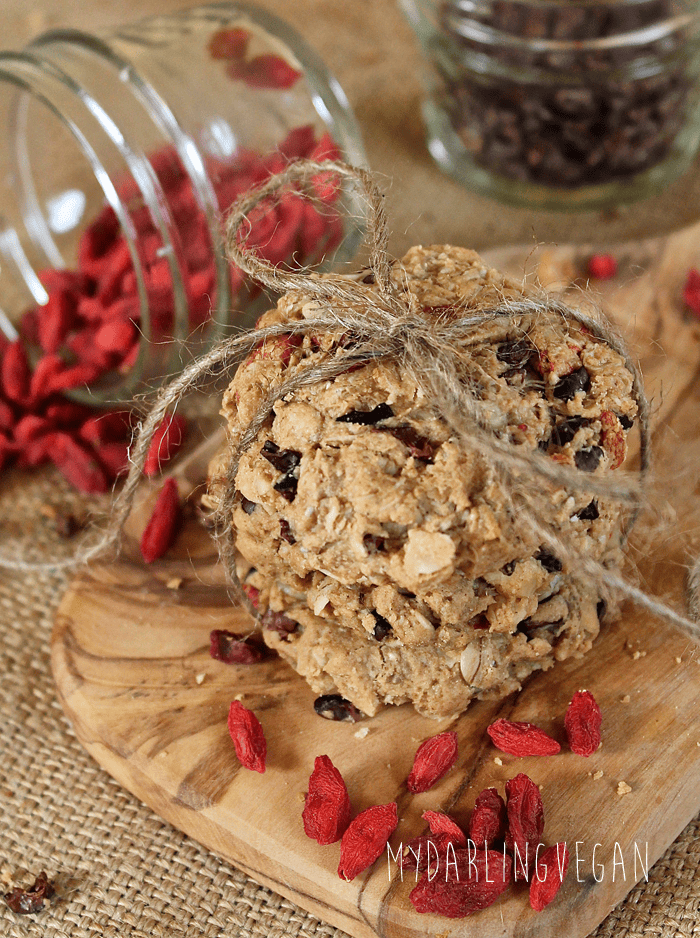 25. Cacao and Goji Berry Power Cookies
27. Raw Coconut Macaroons
28. Raw Pecan Butter Cups
29. Raw Chunky Monkey Ice Cream
30. Raw Pecan Pie Tartlets
What are some of your go-to Vegan Whole30 recipes?
If you have links, share them below in the comment section.
Written by My Darling Vegan