9 AMAZING Vegan Burger Recipes
9 amazing vegan burger recipes that omnivores and herbivores alike will absolutely love. Add them to your summer BBQ and cookout menus today!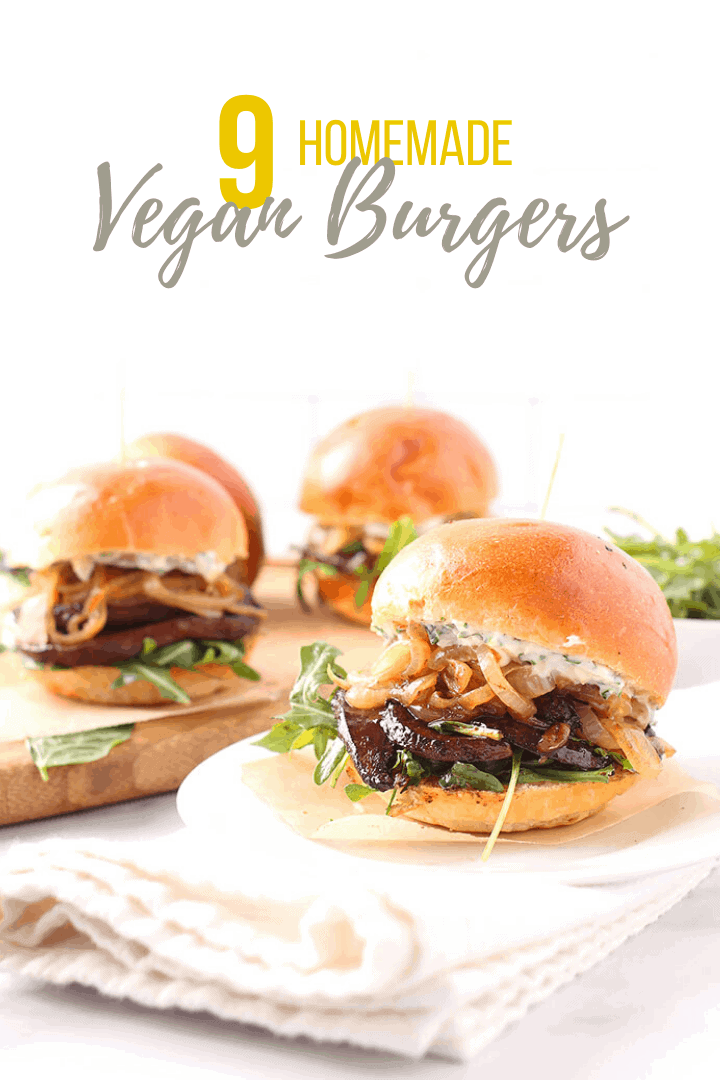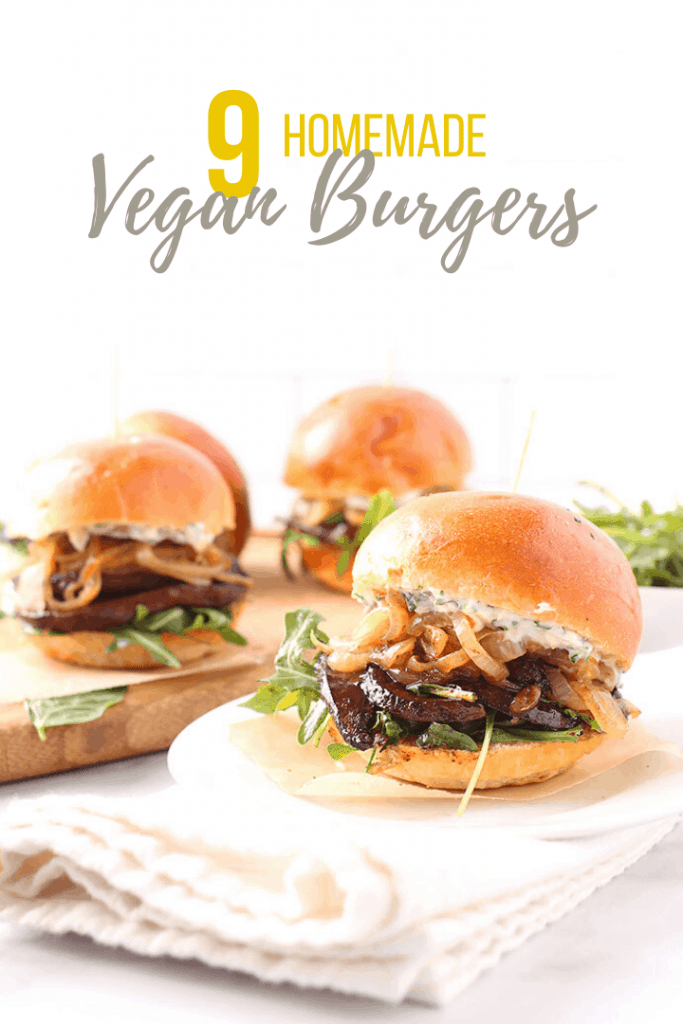 For the past several weeks I've been sharing with you my favorite summertime recipes.
First, we discussed everything you need to bring to your backyard BBQs. Then I shared my favorite homemade ice cream recipes.
But I skipped the main course!
Vegan burgers, of course.
Once you move past animal-based burgers, there is a world of endless possibility.
---
How to Cook a Vegan Burger
Each of these recipes are different and will offer different ways of cooking. There are three main ways to cook a burger.
In the oven. All burger recipes can be cooked in the oven. This is the easiest and cleanest option although there is a lacking smoky taste.
Electric Grill. Electric grills are great for the winter months when it's too cold to grill outside. They provide a charred crispy grill taste to remind you of summer while bringing out all the flavors of the patties. Electric grills are also a great alternative to softer burgers that might fall apart on an outdoor grill.
Outdoor Grill. For recipes with stronger patties that hold together well, outdoor grilling is a great option. It offers the charred smoky taste while allowing you to do one of summers greatest activities: cook outdoors.
---
Frequently Asked Questions
Can these recipes be made in advance?
In almost all cases, yes! Homemade patties can be made up to 2 months in advance. Once the patties are shaped, freeze the patties on a single layer. Once the patties are frozen all the way through, transfer them to an airtight container or Ziplock bag and freeze them.
If you are cooking in the oven, you can bake them directly from the freezer.
If you are cooking on a grill, thaw the burgers first by placing them in the refrigerator the night before or submerging them in warm water for 1 hour before grilling.
Are these recipes gluten-free?
Most of these recipes are gluten-free and all of them are gluten-free adaptable! Just use gluten-free bread flour and serve these burgers a gluten-free bun.
---
Vegan Burger Recipes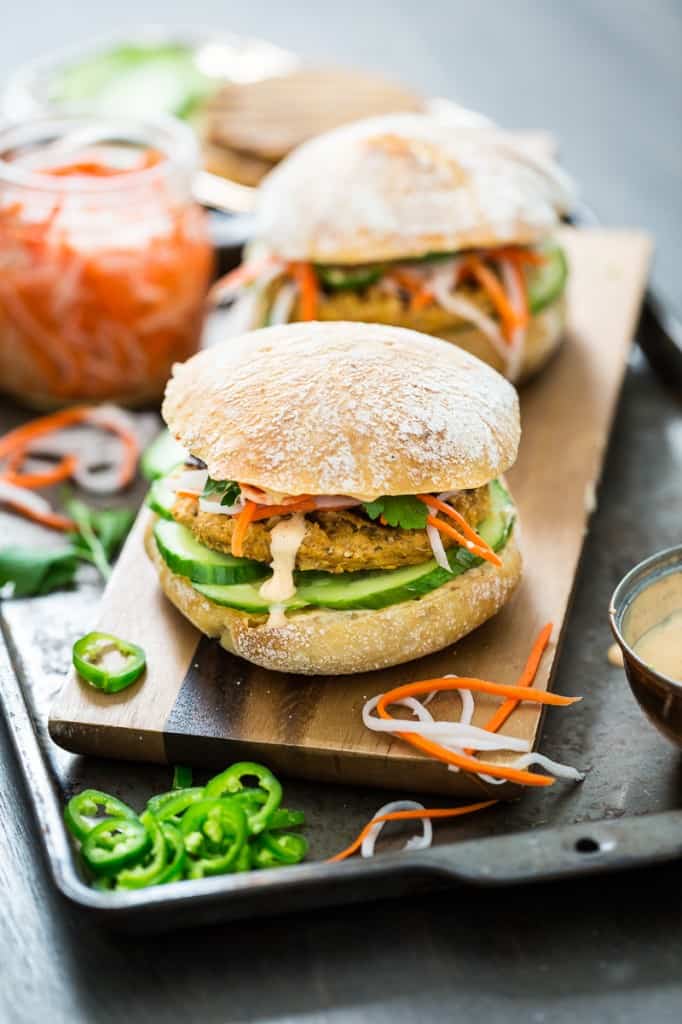 Lemongrass Banh Mi Burgers
Photo Credit: Keepin it Kind
You're going to love these Lemongrass Banh Mi Burgers with Sriracha Aioli. They are a delightful mixture of grilled tofu burgers, pickled vegetables, and spicy Banh mi sauce all served inside a ciabatta bun.
Recipe »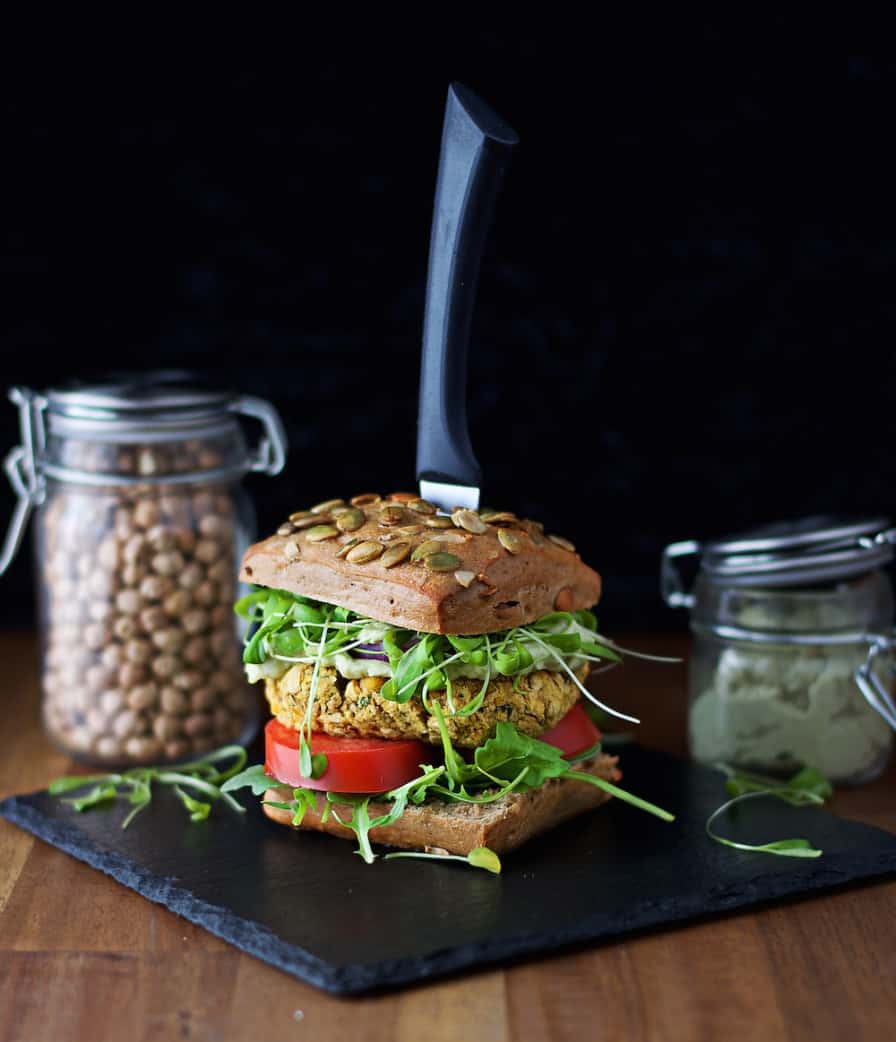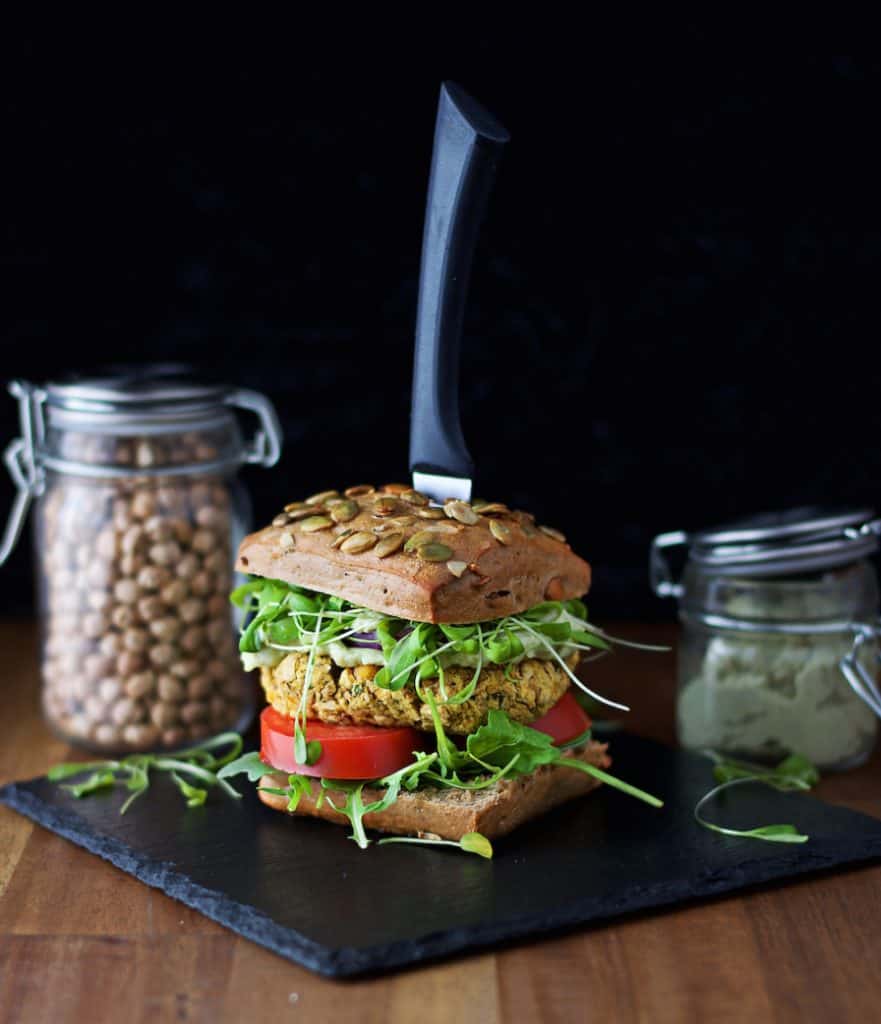 Chickpea Burger with Avocado Mayo
Photo Credit: Contentedness Cooking
It is so easy to prepare the chickpea patties from only three ingredients and the combination with the Avocado Mayo makes this one of the best vegan burgers you have ever tried.
Recipe »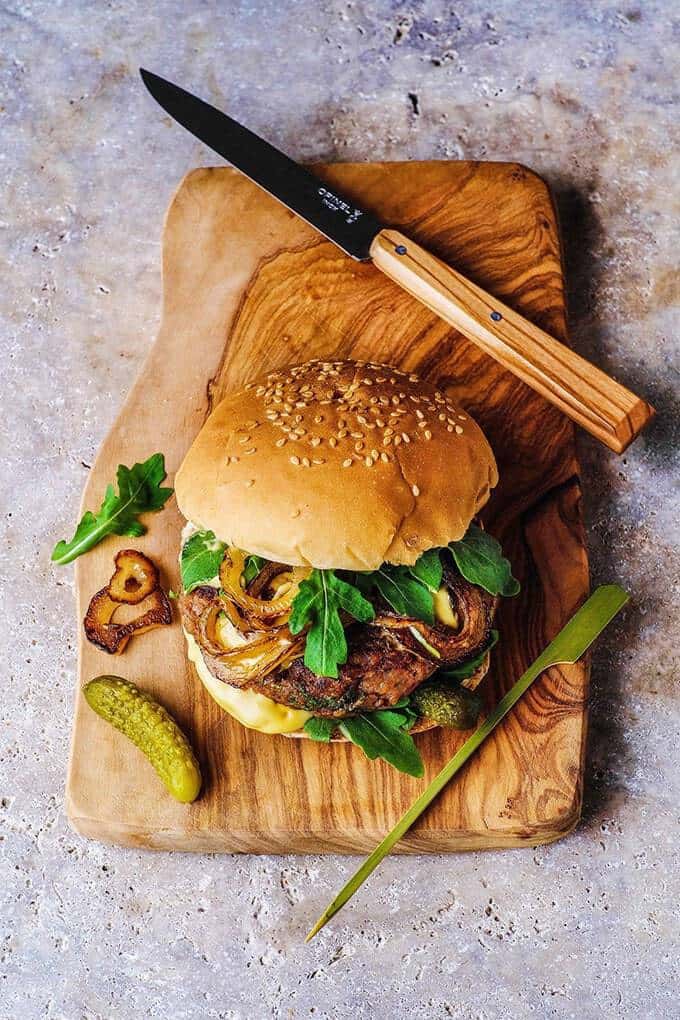 Easy Black Bean Burgers w/ Mustard Mayo
Photo Credit: Veggie Desserts
These easy vegan bean burgers are easy to make, using the 'cheat ingredient' of spicy refried beans, which are full of flavour. Ready in just 15 minutes!
Recipe »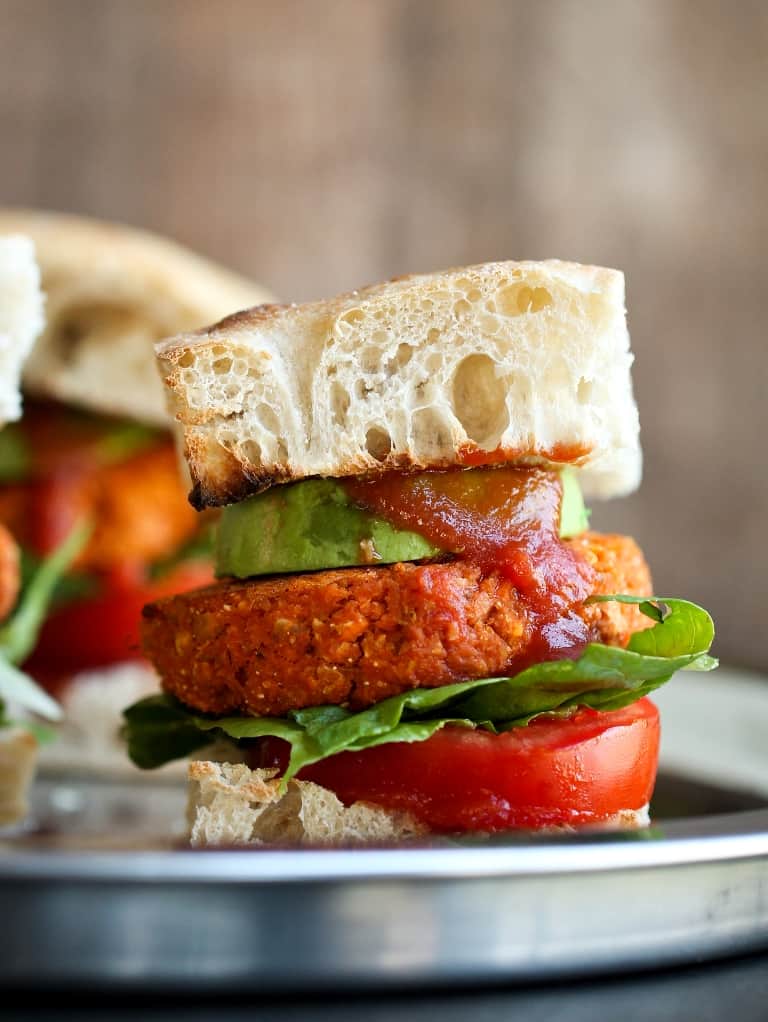 Smoky BBQ Sweet Potato Chickpea Burger
Photo Credit: The Vegan 8
Delicious vegan plant-based Smoky Barbecue Chickpea Sweet Potato Burgers made with wholesome ingredients, are oil-free and loaded with flavor!
Recipe »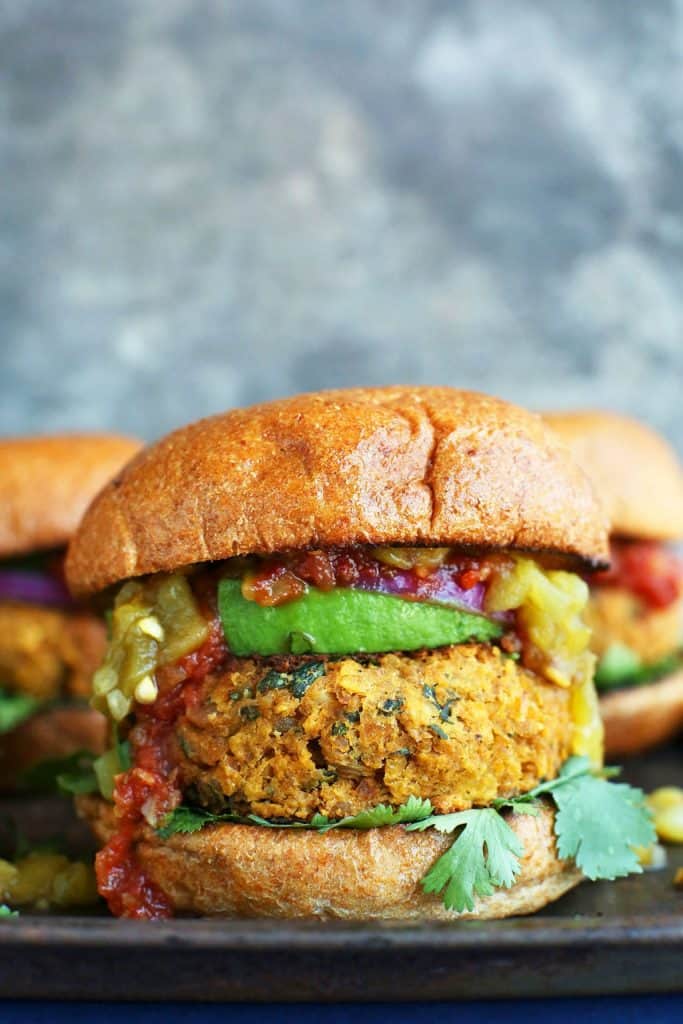 Mexican Green Chili Veggie Burgers
Photo Credit: Minimalist Baker
30-minute Southwest-inspired veggie burgers made with chickpeas, green chilies, and crushed tortilla chips! Tender, flavorful, quick, and so satisfying!

Recipe »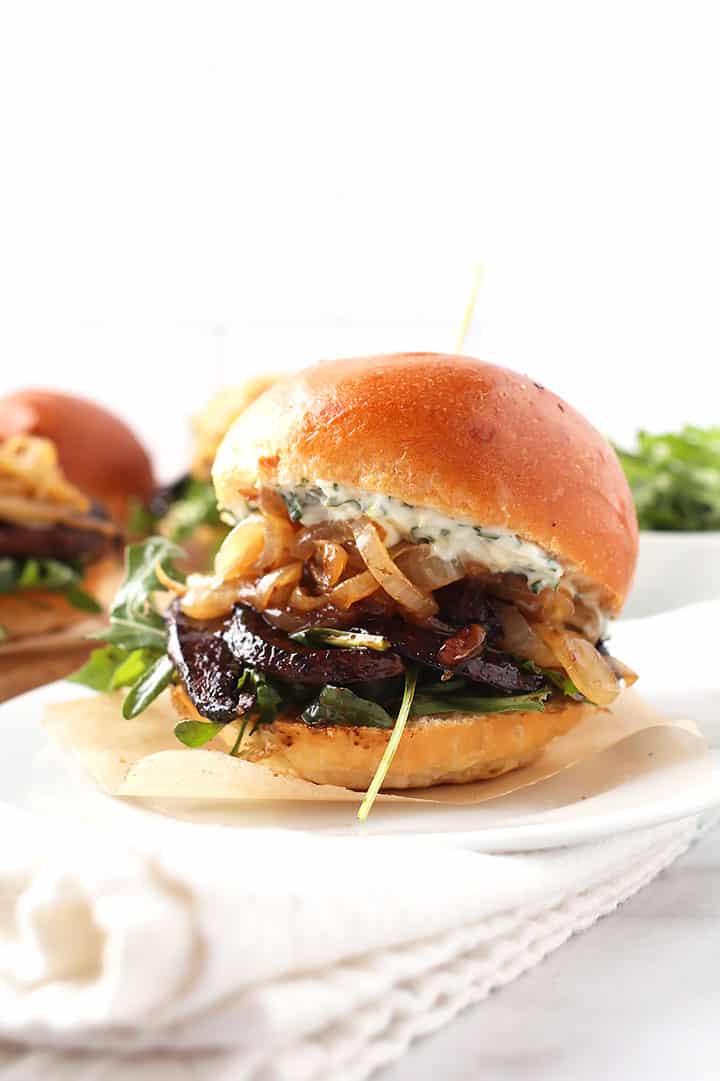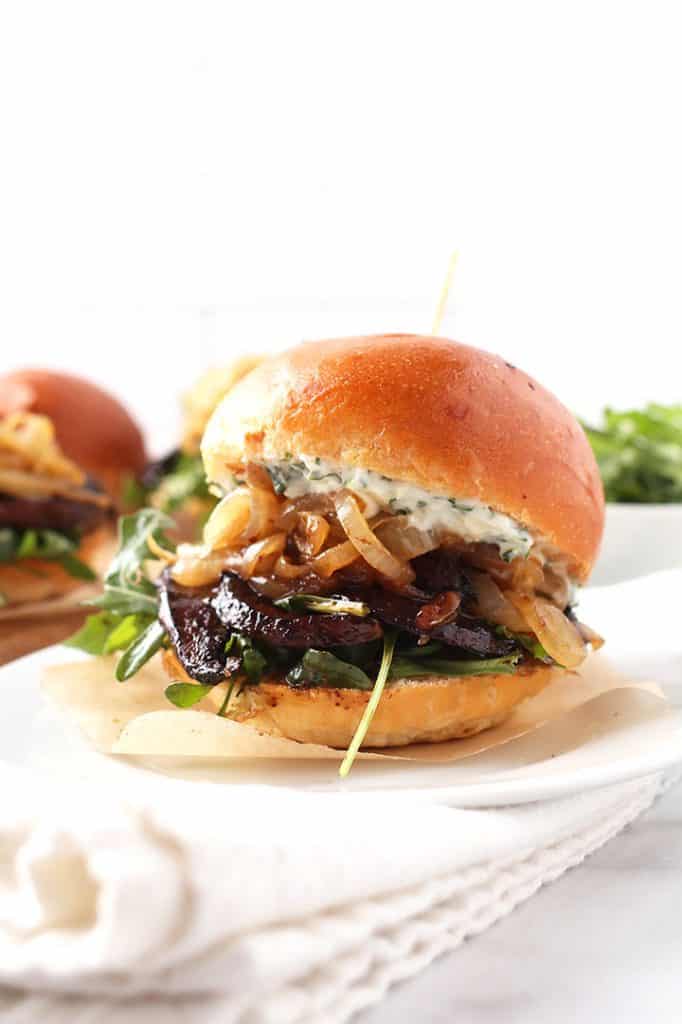 Vegan Sliders with Portobello Steak
Photo Credit: My Darling Vegan
Bite into a delicious Vegan Sliders with Portobello Steak and Caramelized Onions. These vegan sliders are filled with marinated portobello steaks and caramelized onions and topped with fresh arugula and basil aioli for a satisfying quick snack or light meal.
Recipe »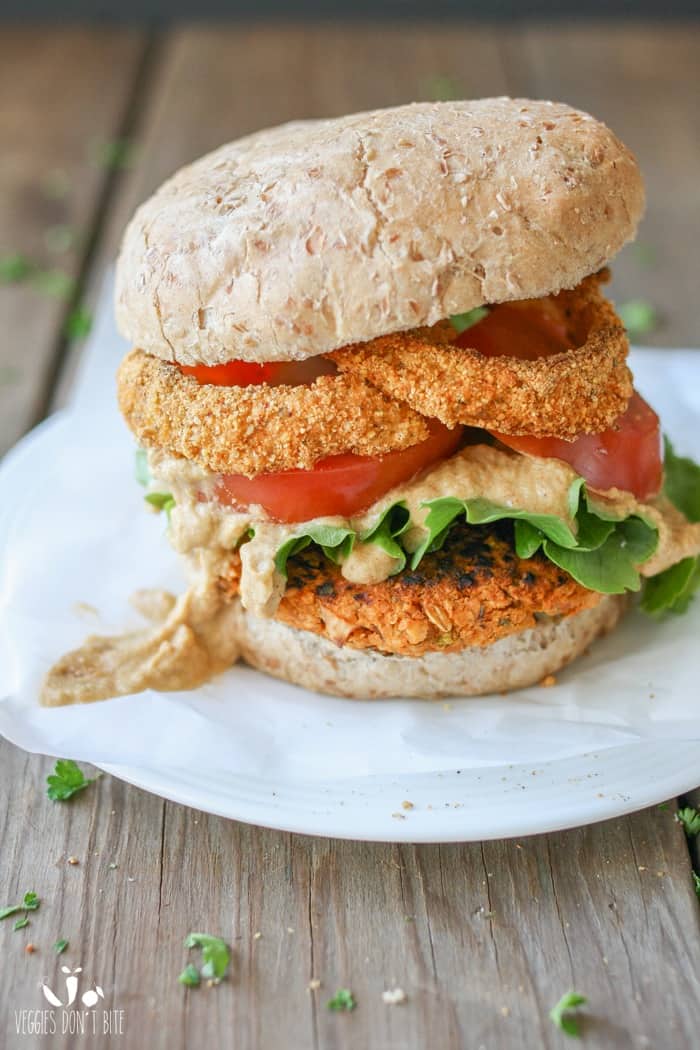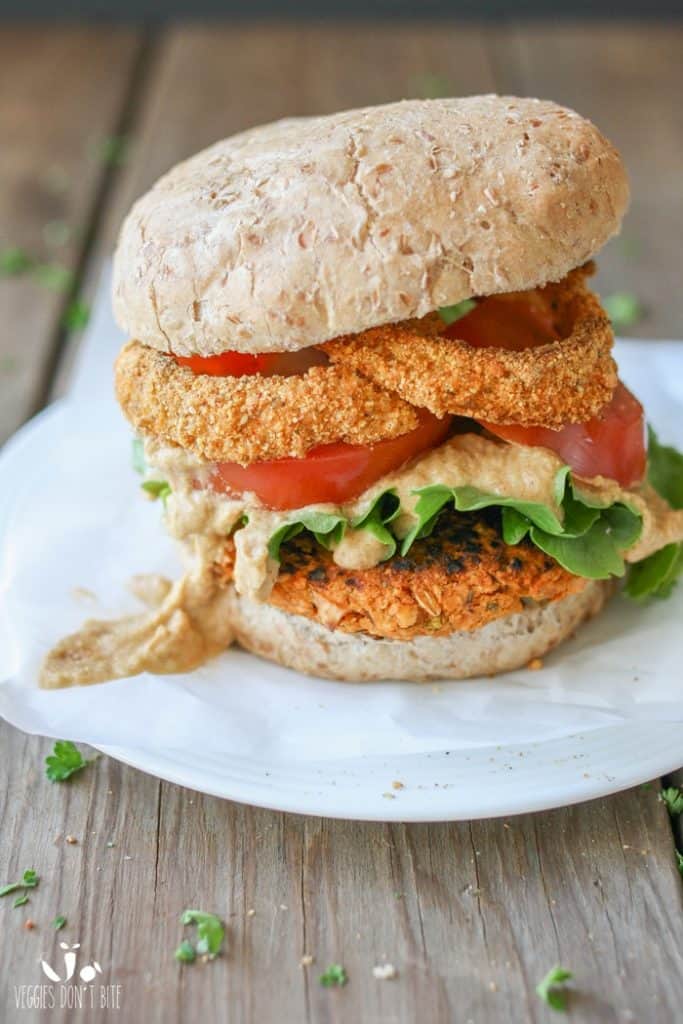 Buffalo Chickpea Burger
Photo Credit: Veggies Don't Bite
The ultimate plant-based chickpea burgers. Buffalo sauce, filled with veggies, and paired with amazing toppings, this burger will erase all others from memory!
Recipe »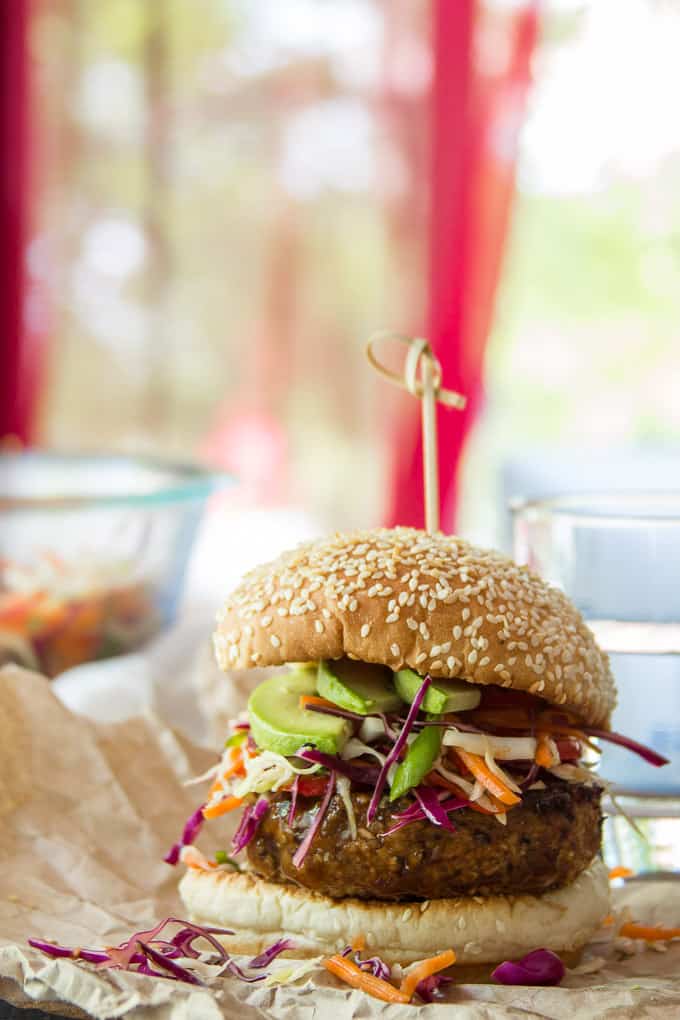 Teriyaki Tempeh Burgers
Photo Credit: Connoisseurus Veg
These Asian-inspired tempeh burgers are flavor bombs waiting to explode in your mouth! Made with sweet and savory teriyaki sauce and topped with zippy slaw, they're perfect for both weeknight dinners and summer cookouts.
Recipe »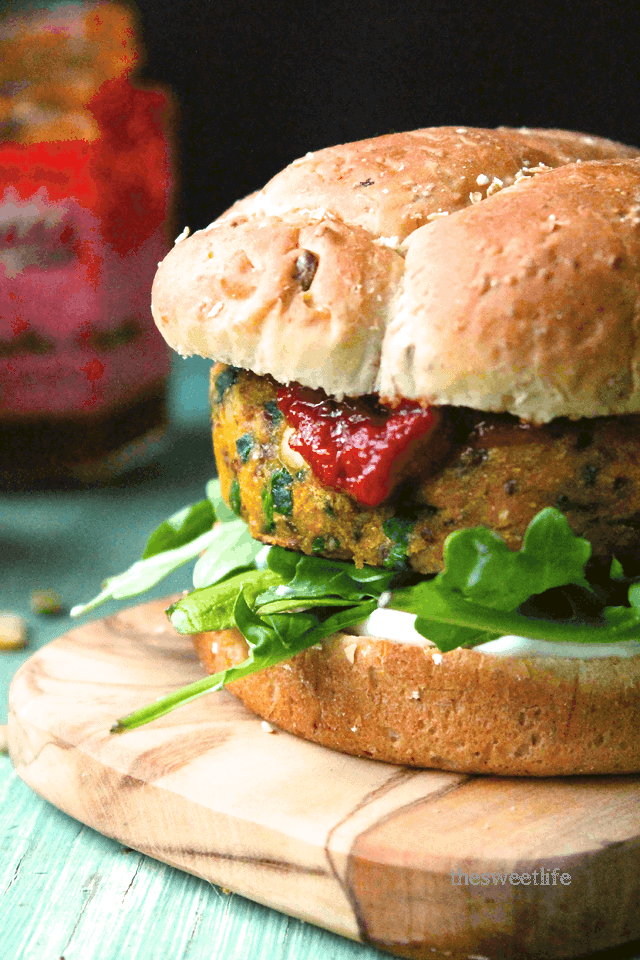 Vegan Sweet Potato Burger
Photo Credit: My Darling Vegan
You're going to love these Vegan Sweet Potato Burgers. They are made with a curried spiced sweet potato patty that is filled with veggies and herbs. The patty is served with cilantro aioli and tomato chutney for a hearty and healthy burger.
Recipe »
---
More Summer Recipe Roundups
Are you ready to celebrate the summer season with food? Make sure to check out these summer roundups as well:
That's it! 9 incredible vegan burger recipes. Now let's get grilling!
Written by Sarah McMinn
If you give one of these recipes recipe a try, snap a photo and share it on Instagram. Make sure to tag
@mydarlingvegan
so I can see your creations!