Is it just me or did February fly by?
One minute I am wrapping up my January Cleanse and a moment later I'm just one day away from my favorite month of the year. Why is March my favorite month of the year? I'm glad you asked!
Three reasons:
Spring starts
I celebrate another trip around the sun
BASEBALL BEGINS!
Ah, March. You really are the best.
But I'm getting ahead of myself here. Before we dive into March, let's first take a look at the last recipe of February. Today I've got a classic. It's vegan Baked Macaroni and Cheese, people!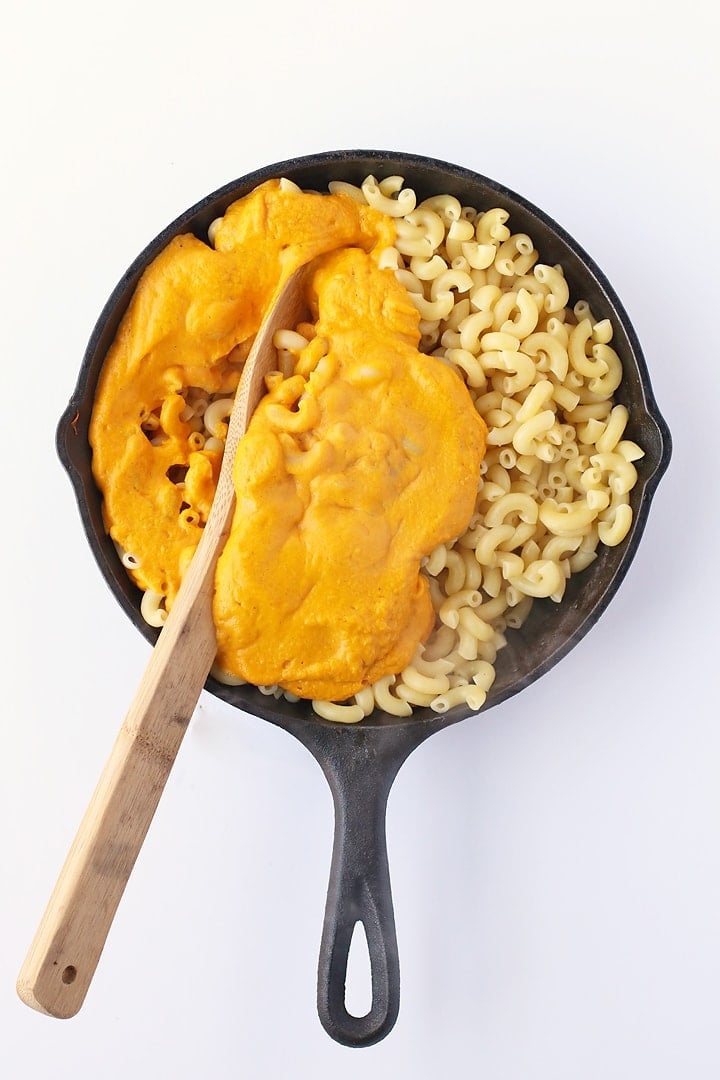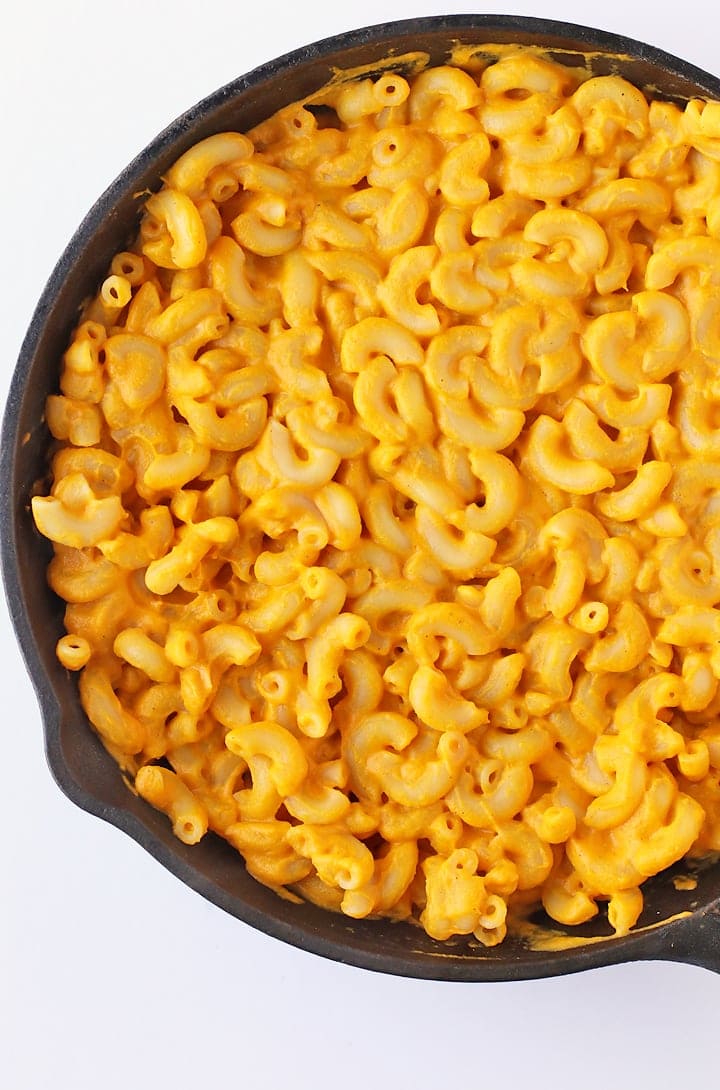 As I've mentioned before, I have a difficult time getting my 4 year old to eat vegetables. If he could have it his way he would live on tofu and peanut butter sandwiches alone. For years I have tried different ways to get him to eat more veggies, but he is a stubborn kid with jaws clenched tight.
So I started sneaking vegetables into his food.
By puréeing different veggies and sneaking them into his favorite sauces, he is finally eating some of earth's good food and he is none the wiser (until he learns how to read and starts following my blog, that is). And this vegan Baked Macaroni and Cheese is where it all began.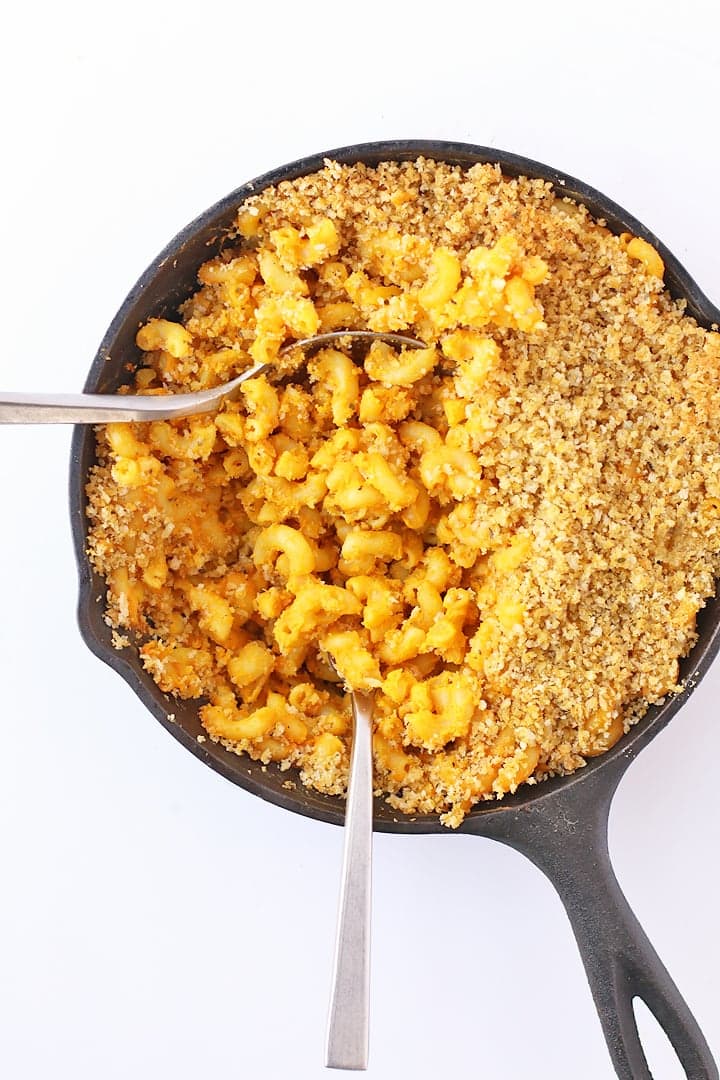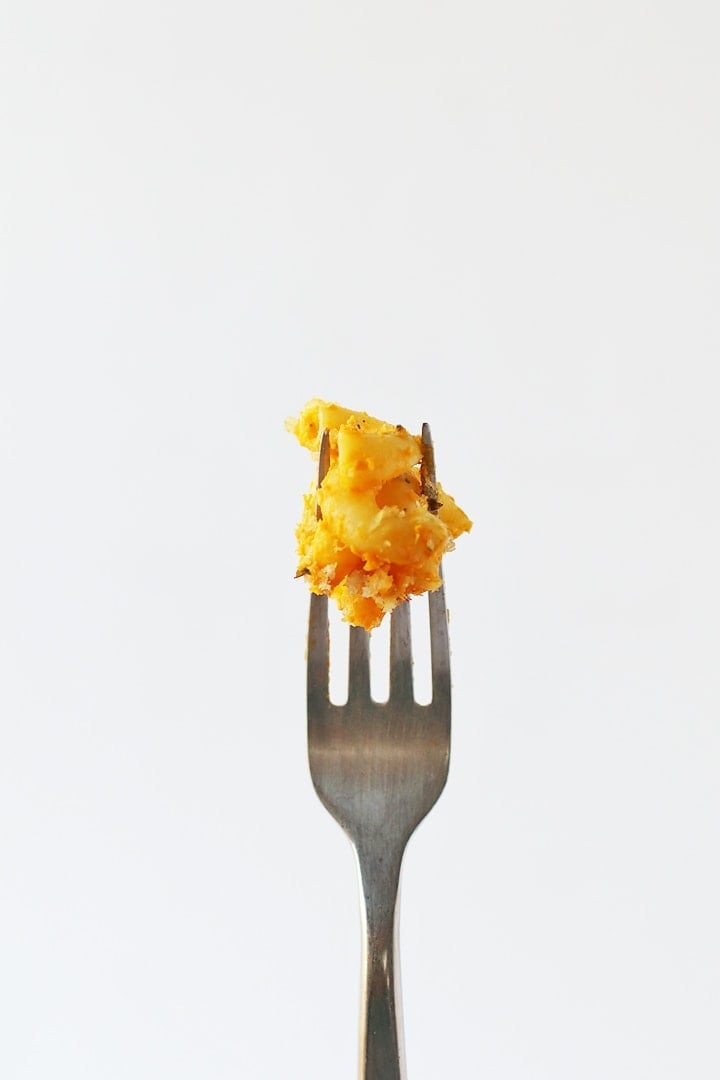 The base of this "cheese" sauce is a mixture of puréed sweet potatoes and carrots which give it a rich and creamy texture filled with all the healthful benefits of these whole foods.
To give the mac and cheese it's cheesiness, I added nutritional yeast (for nutty flavor), sun-dried tomatoes (for tartness), lemon juice (for acidity), and a bit of salt (to bring it all together). This vegan Macaroni and Cheese will not fool omnivores into thinking they are eating cow-based cheese sauce, but it's a healthier spin on a classic dish with a delicious flavor that kids and adults alike will like.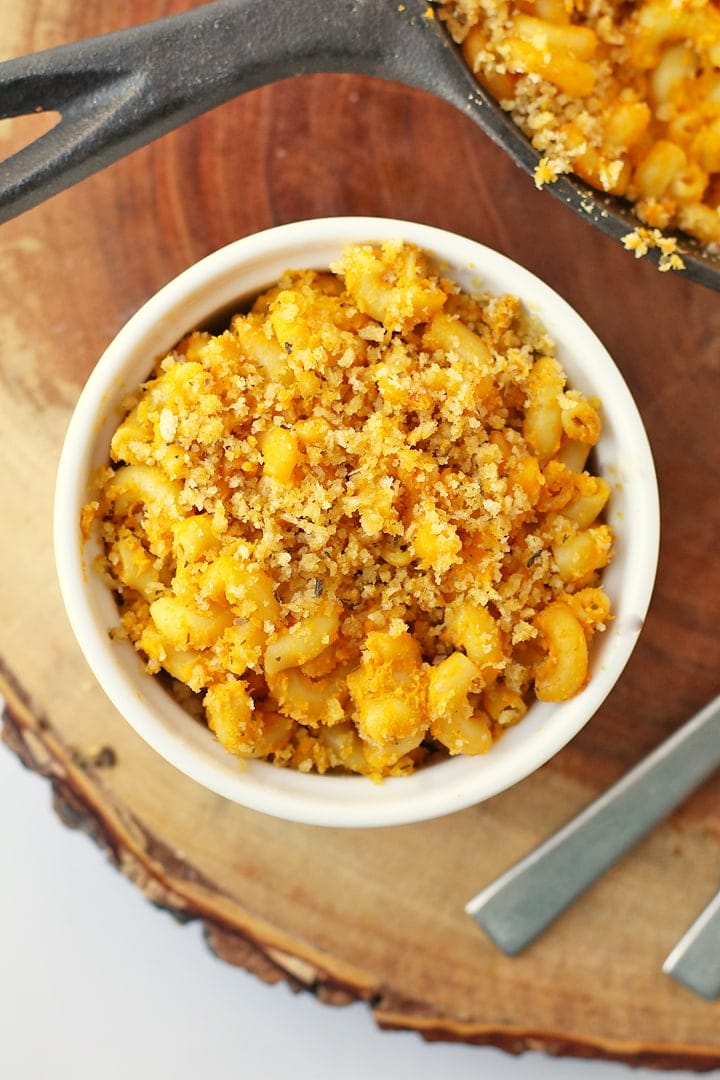 Vegan Baked Macaroni and Cheese
Ingredients
Macaroni and Cheese
12

ounces

macaroni noodles

1/2

medium

sweet potato (about 1 cup),

peeled and cubed

1/2

medium

carrot, (about 1/2 cup),

peeled and chopped

1

tbsp

cooking oil

1/4

yellow onion,

thinly sliced

2

cloves

garlic,

minced

1/4

cup

raw cashews

2

tbsp

nutritional yeast

1

tbsp

sun-dried tomatoes

1

tsp

spicy mustard

1

tsp

lemon juice

1

tsp

salt
Instructions
Fill a large pot with 4 quarts of water. Place over medium-high heat and bring to boil. Stir in macaroni and boil until al dente, stirring occasionally. Remove from heat and strain pasta through a colander. Set aside.

In a smaller pot, bring 2 quarts of water to boil. Add sweet potatoes and carrots. Boil for 10 minutes, until vegetables are easily pieced with a fork. Remove from heat and strain out the water. Set aside to let cool.

In a small cast iron skillet heat cooking oil. Add onions and garlic and sauté for 5-7 minutes, until translucent and fragrant. Remove from heat and let cool.

Using a high-powered blender make your cheese sauce. Add milk, cashews, nutritional yeast, sun-dried tomatoes, mustard, lemon juice, and salt to the blender and blend until smooth. Add sweet potato, carrots, onions, and garlic and blend again. Sauce should be completely smooth and easily pourable. If it needs thinning, add a little more milk 1 tbsp at a time.

Combine the sauce with noodles then spread evenly in the prepared cast iron skillet.

Mix together the ingredients for the crumb topping and evenly spread over mac and cheese, patting down as necessary.

Bake for 18-20 minutes until bread topping is golden brown. Remove from oven and let cool 5 minutes before serving.
Recipe Notes
If you don't have a high-powered blender, you can soak cashews for 4-6 hours and then boil them for 5 minutes to get them soft before blending them with the remaining sauce ingredients. 
Nutrition Facts
Vegan Baked Macaroni and Cheese
Amount Per Serving
Calories 332
Calories from Fat 72
% Daily Value*
Total Fat 8g 12%
Sodium 563mg 23%
Potassium 377mg 11%
Total Carbohydrates 51g 17%
Protein 12g 24%
* Percent Daily Values are based on a 2000 calorie diet.
This post contains affiliate links.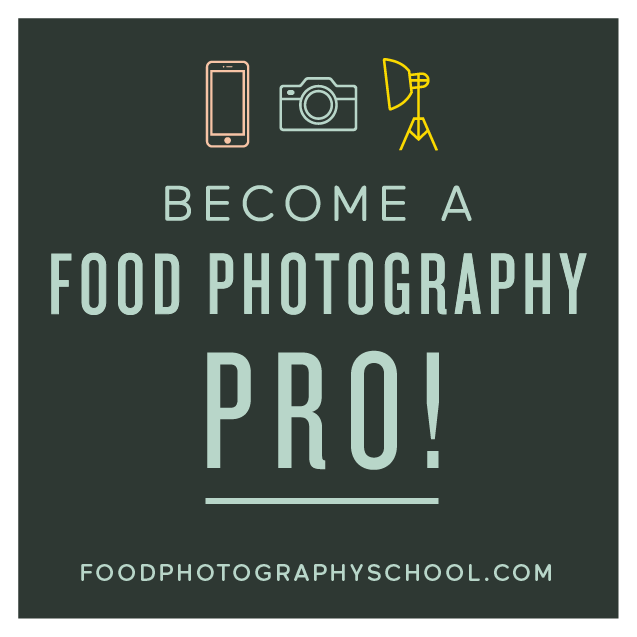 Sign up for
My Darling Vegan Newsletter
get a FREE copy of my Clean Eating Vegan ebook
Advertise Here